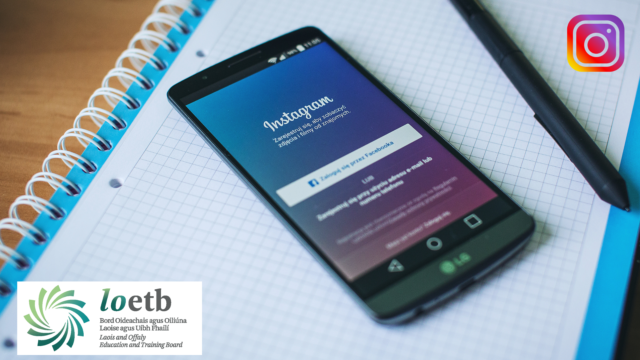 For various organisations and groups, knowing what social media platform to be on to engage with your audience can be a challenge.
For so long, Facebook has been the must-have tool and it continues to be hugely important.
But Instagram has become an ever more popular, not just for individuals – but businesses, schools and colleges too.
And Laois and Offaly Education and Training Board (LOETB) have got in on the act too. They have launched their own Instagram page, which aims to engage, educate, inform and entertain.
With over 14,000 students in their various centres across Laois and Offaly plus staff, they have a huge amount going on.
They have dipped their toes onto Instagram as way of showing what they have to offer.
"The pandemic has obviously made it more difficult for everyone to stay in contact and our normal way of communicating is now much different than it was at the start of the year," says Ann Marie Keane, FET Manager (Quality Assurance).
"We view our Instagram as a way of showing what we offer and celebrating the achievements of our students and staff.
"We intend for it to be a very positive place where anyone interested in what the LOETB do can have a glimpse of what is happening on our courses and in our centres."
SEE ALSO – Check out Laois and Offaly Education and Training Board on Instagram here