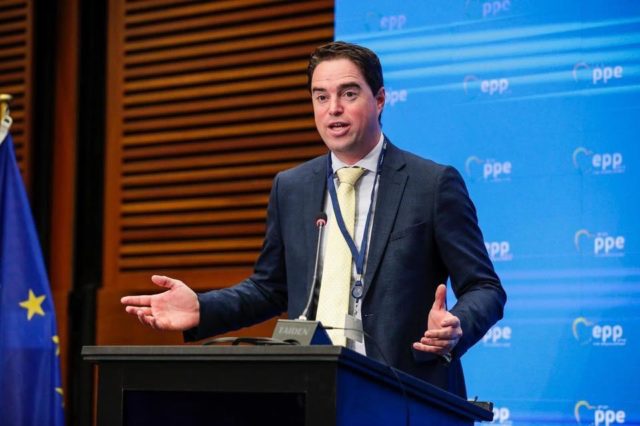 Shortly before Martin Heydon did his Leaving Cert in the Cross and Passion school in Kilcullen, he got injured playing football in school.
The rib injury itself wasn't overly serious but it led to the discovery of an issue that would ultimately see him losing a kidney.
That would put an end to his football career at a young age but it didn't end his involvement in the GAA. Indeed it began his first steps into the political world, one that now sees him as a Junior Minister and a Fine Gael TD for the Kildare South constituency that include a large portion of Laois.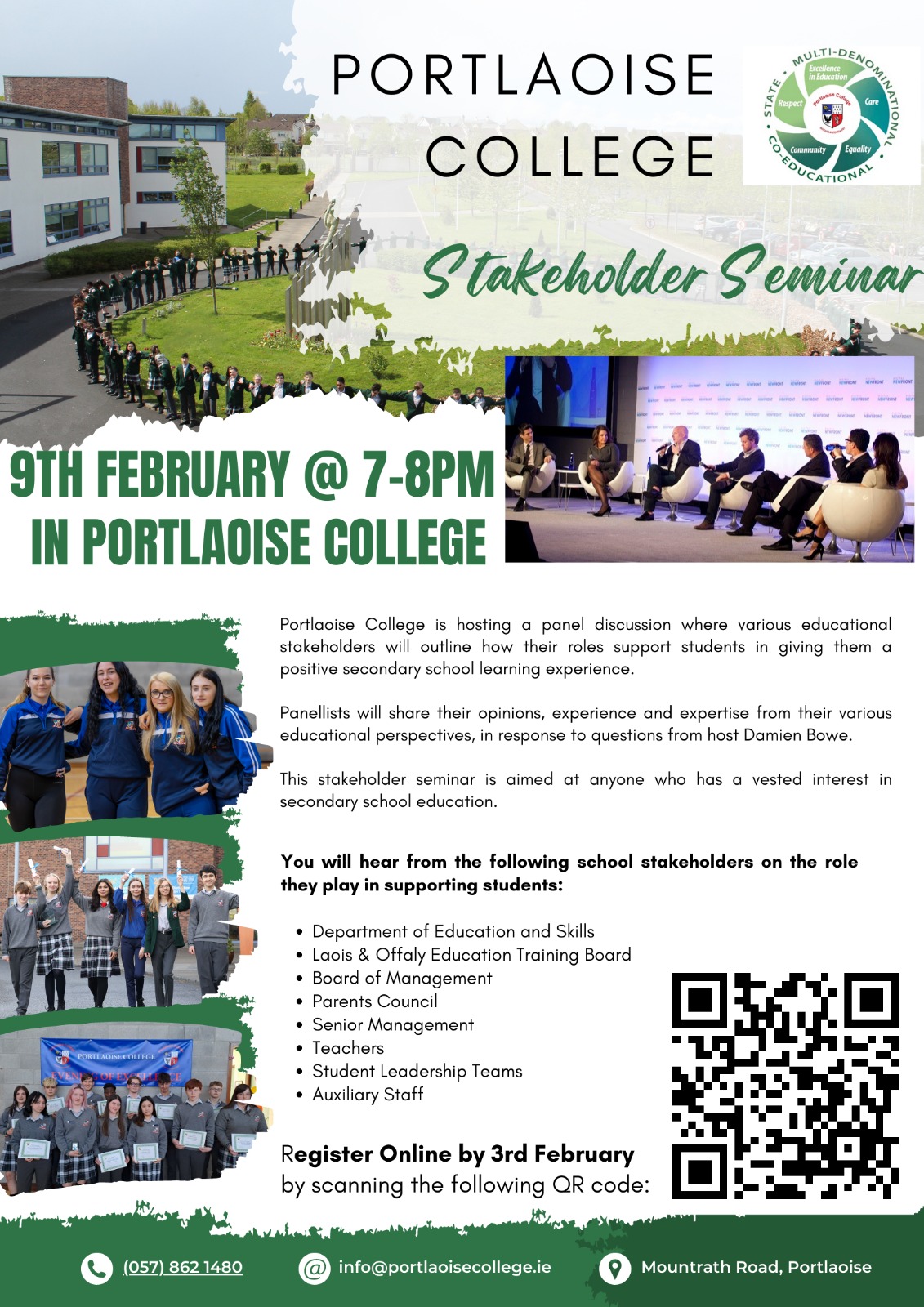 Heydon went to primary school in Crookstown and grew up on a farm near Ballitore. His father died when he was eight leaving behind a young family and after leaving secondary school Martin took over the farm.
He enjoyed the farming but found it a lonely pursuit and operating off one kidney meant that the social outlet of playing football wasn't recommended.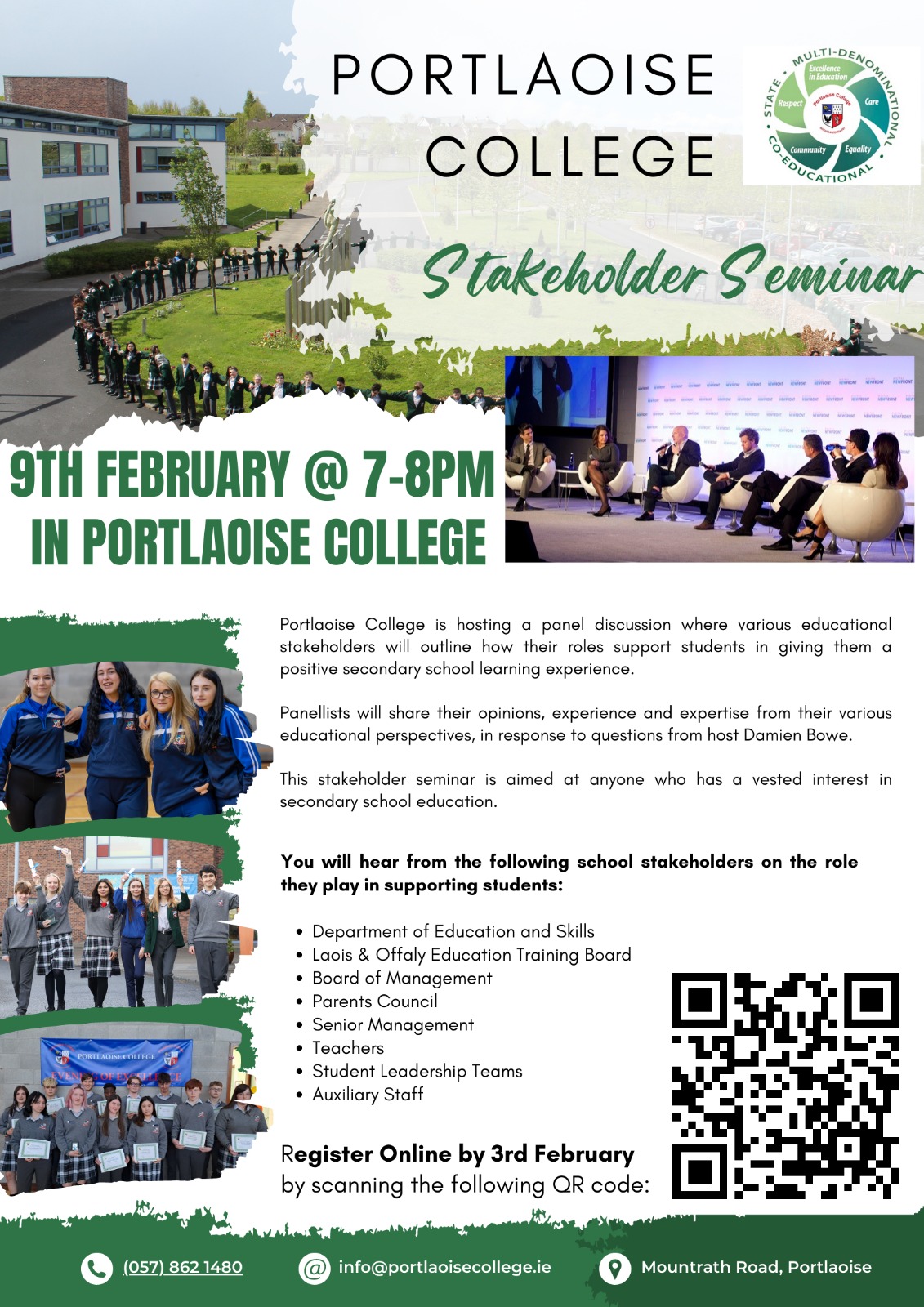 So he duly got involved in the administrative side of his local St Laurence's club, becoming PRO and then secretary and playing a key part in the development of a huge multi-million community complex on the GAA grounds.
His activism didn't go unnoticed and in 2008 he was approached by Fine Gael to run in the following year's council elections in the Athy area.
While his wasn't an active political household, there was a Fine Gael tradition in his family. His grandfather on his mother's side, Timmy Fennin, had contested the local elections in the 1970s and was a regular canvasser alongside Alan Dukes.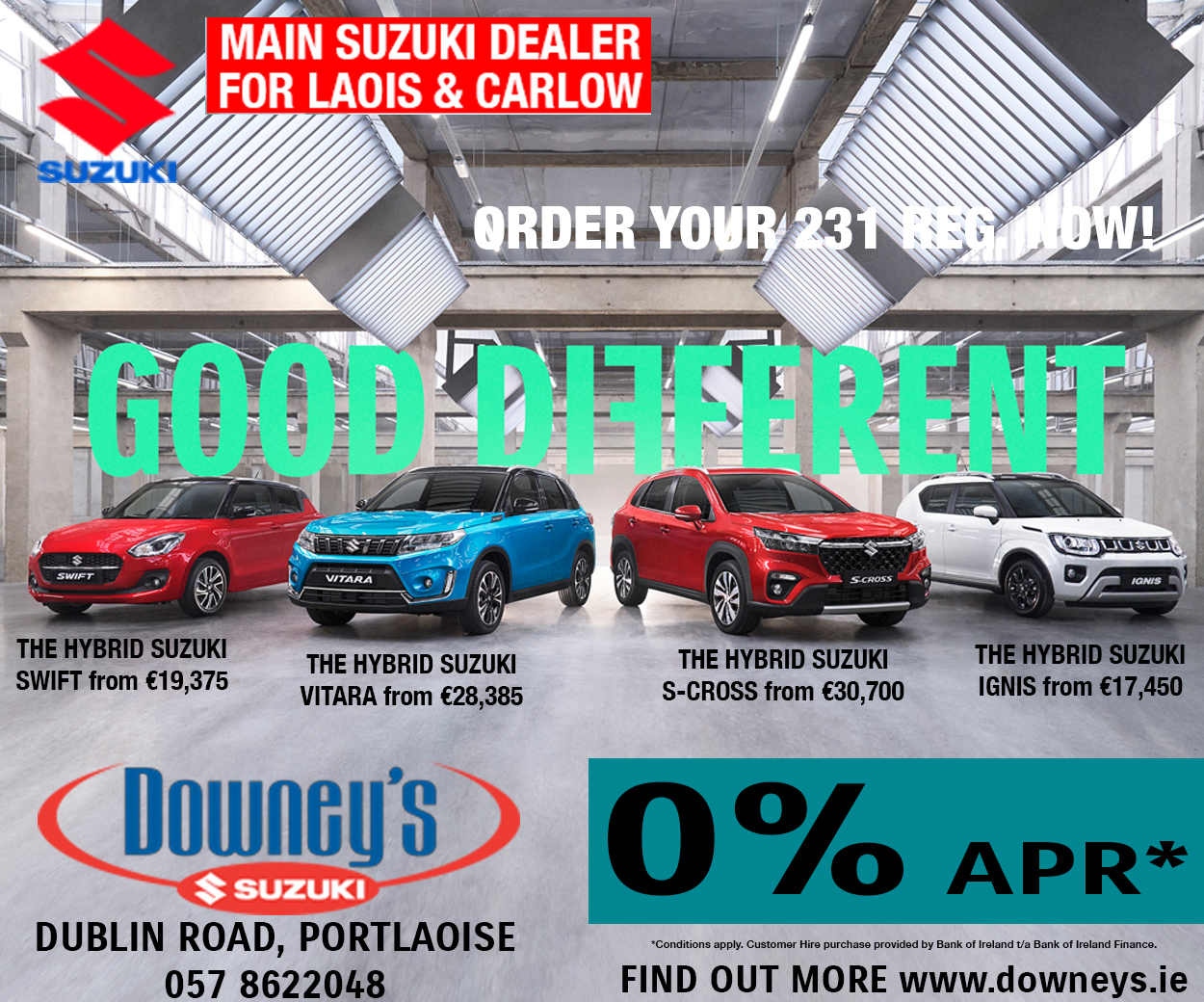 Dukes lost his seat in the 2002 General Election and the party didn't regain it in 2007. By 2009, the long-serving Rainsford Hendy was retiring from the Council and Heydon was ear-marked to be his successor.
He wasn't yet 30 but through his work in St Laurence's was well regarded. Entering the political space was a big step, though, and not everyone around him was convinced it was something he should do.
"My mother thought it was a dreadful idea," he said, when speaking recently on the LaoisToday Talking Politics Podcast.
"I was approached in the summer of 08 which was quite early and it was around the time Obama was running and you know hope  was in the air and then the banking crisis happened in September of 08.
"I hadn't told anyone I was going for the council but a lot of my friends were sitting around and you would be out for a pint and a lot of people would be giving out but no one seemed to be doing anything.
"So I thought it was a good time to be getting involved and pulling up the sleeves. I only turned 30 and said lets give this a go. 
"My mother thought it was dreadful idea and a few others would say you are dead right. I thought about it but I was a bit unsure. 
"My friends and sister and a few others got involved, there was great energy altogether. I do admit before a month before the election when the posters went up I got a bit of a panic attack and was like 'what if I don't get any votes'?.
"But I got the biggest vote any Fine Gael candidate ever got in Kildare."
That was June 2009 but he was no longer settling into that role when a bigger target appeared: a seat in the Dáil.
"When the opportunity came to run for the council I thought 'yeah this is something I could do with the farming'.
"While it was a huge honour to get to run for the Dail afterwards, my ambition was never really to be TD.
"I really enjoyed it that year and a half being a member of the county council, farming, still the secretary of the GAA and been involved in all that.
"It was kind of the best of all worlds and it was only because of the gap was there we didn't have a Fine Gael TD at the time. I knew I needed to take that opportunity.
"There was great luck involved. We didn't have a Fine Gael TD since Alan Dukes was there in Kildare South in 02.
He lost his seat that year and we failed to win it back in 07. Richard Daly in Athy went for it and Alan Gillis, former IFA president, ran and split the vote between them and didn't get it back.
"There was huge focus from the party nationally trying to get the seat back. While I didn't mind staying on as a councillor because I really enjoyed it, I knew this was an opportunity and I would regret not taking it."
Within the party there was huge competition to win the nomination to run in the 2011 General Election but Heydon devoted himself full-time to it, won the support of the party in Kildare South and duly topped the poll and was elected on the first count.
"There was huge excitement because the party really targeted that seat and wanted to win it back and there was a lot of pressure.
"Some felt that maybe there should be a second candidate (but) the risk would be that the vote would be split and might end up not having another seat in the end.
"So the strategy held. I got the biggest percentage vote in the country (with 33% of the first preferences) topping the poll.
"It was a huge buzz but I found myself in my first day in the Dail and walking around and this bell started going off which I thought was a fire alarm. It just dawned on me all my focus was on getting there. I hadn't thought about life as a TD and adapting to that. It was a huge learning curve."
His political career continued on an upward graph and in 2016 he topped the poll again. He was later elected as chairman of the Fine Gael parliamentary party – normally a role for an older TD – and was at the helm for the 2017 leadership contest between Leo Varadkar and Simon Coveney after Enda Kenny had stepped down.
He retained his seat again in February's General Election, with the Kildare South constituency now taking in a large portion of Laois including Portarlington, Killenard and Ballybrittas.
His third election success and Fine Gael's subsequent coalition with Fianna Fáil and the Greens mean he's one of just a handful of TDs in the history of Fine Gael that have never spent a day in opposition.
He has since been appointed as a Minister of State in the Department of Agriculture but his ambitions don't end there.
He'd love a full ministerial role and if the leadership of the party came up again, he certainly wouldn't rule it out.
"When you get involved in politics you realise the higher up the chain the more influence you have. So, you know to be a leader, the sacrifices you make are huge.
"I worked closely beside Enda Kenny and Leo Varadkar and that would be a real sacrifice to be making at home – I'm not sure if I would ask my wife or kids to do.
"In terms of being a senior minister you would like to be in charge of the department on your own and kind of have that influence to make the change but with that comes challenges too.
"I'm ambitious for that but I'm ambitious for the consitituency. There is lots of things I want to see delivered.
"So as long as I'm enjoying this and the trajectory is heading in the right way and the people still want me, I will keep plugging at it.
"It's a huge honour to be chosen by the people to represent your county in national parliament and it's something I really enjoy."
You can listen to the podcast in full on Apple Podcasts, Spotify and Podbean or on Soundcloud below.

SEE ALSO – Check out all the previous episodes of the Talking Politics Podcast here