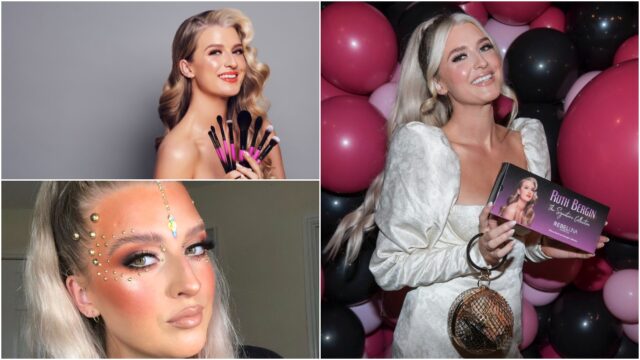 This piece originally appeared on LaoisToday in June of this year. 
---
Makeup artistry is just that – an art – and Abbeyleix native Ruth Bergin has put her background in fine art to great use building a massive fan base in her career so far.
This impressive lady, who has over 40,000 followers on Instagram, already has her own signature collection of makeup brushes with Rebeluna Cosmetics, has worked at Glastonbury and is now running her own online makeup courses.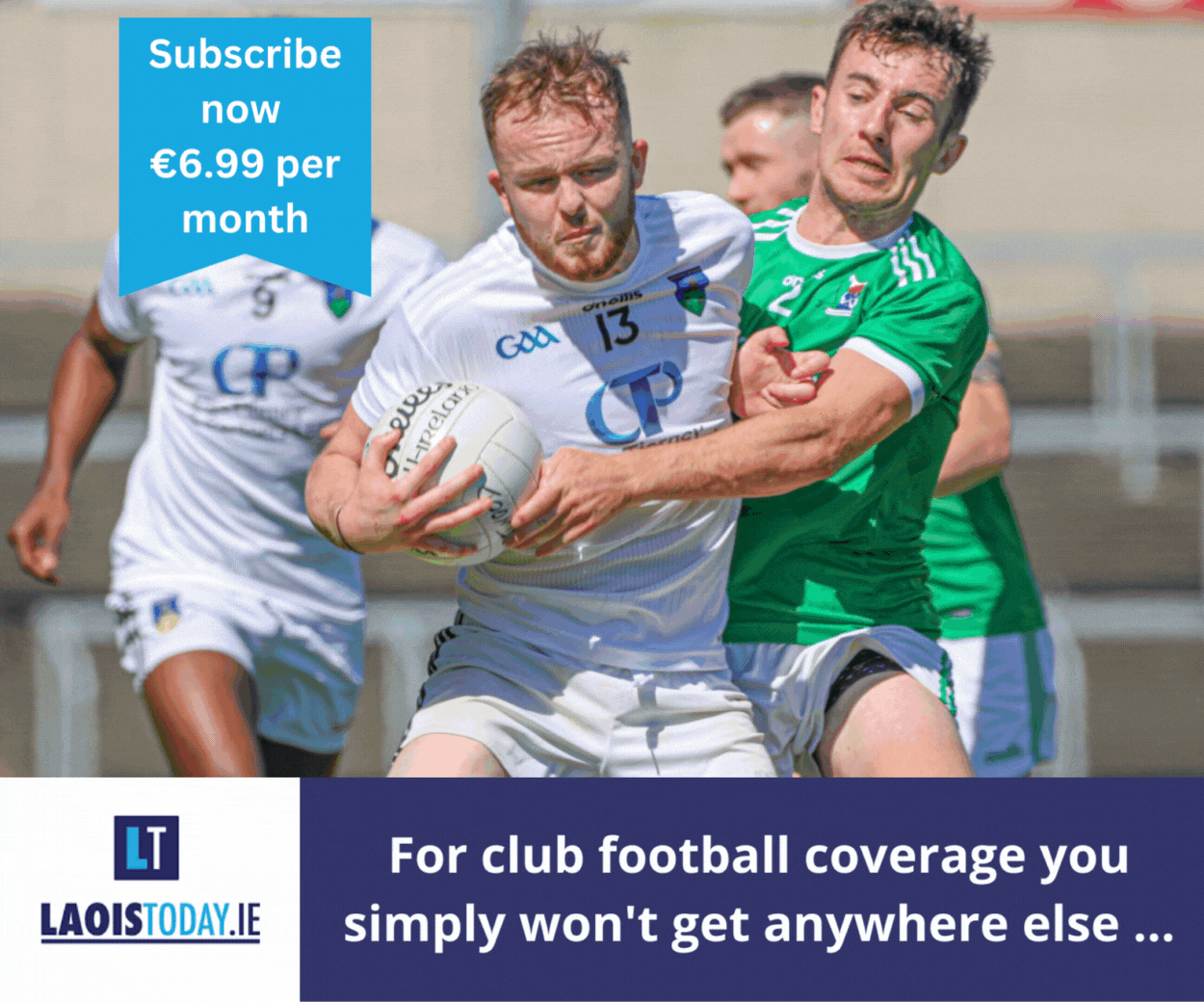 And to think a few years ago a visa for Vancouver might have meant a very different path …
Tell us a little bit about your background … where did you grow up, family, school etc?  
I grew up in Abbeyleix town, I am the youngest of four siblings, two boys and two girls.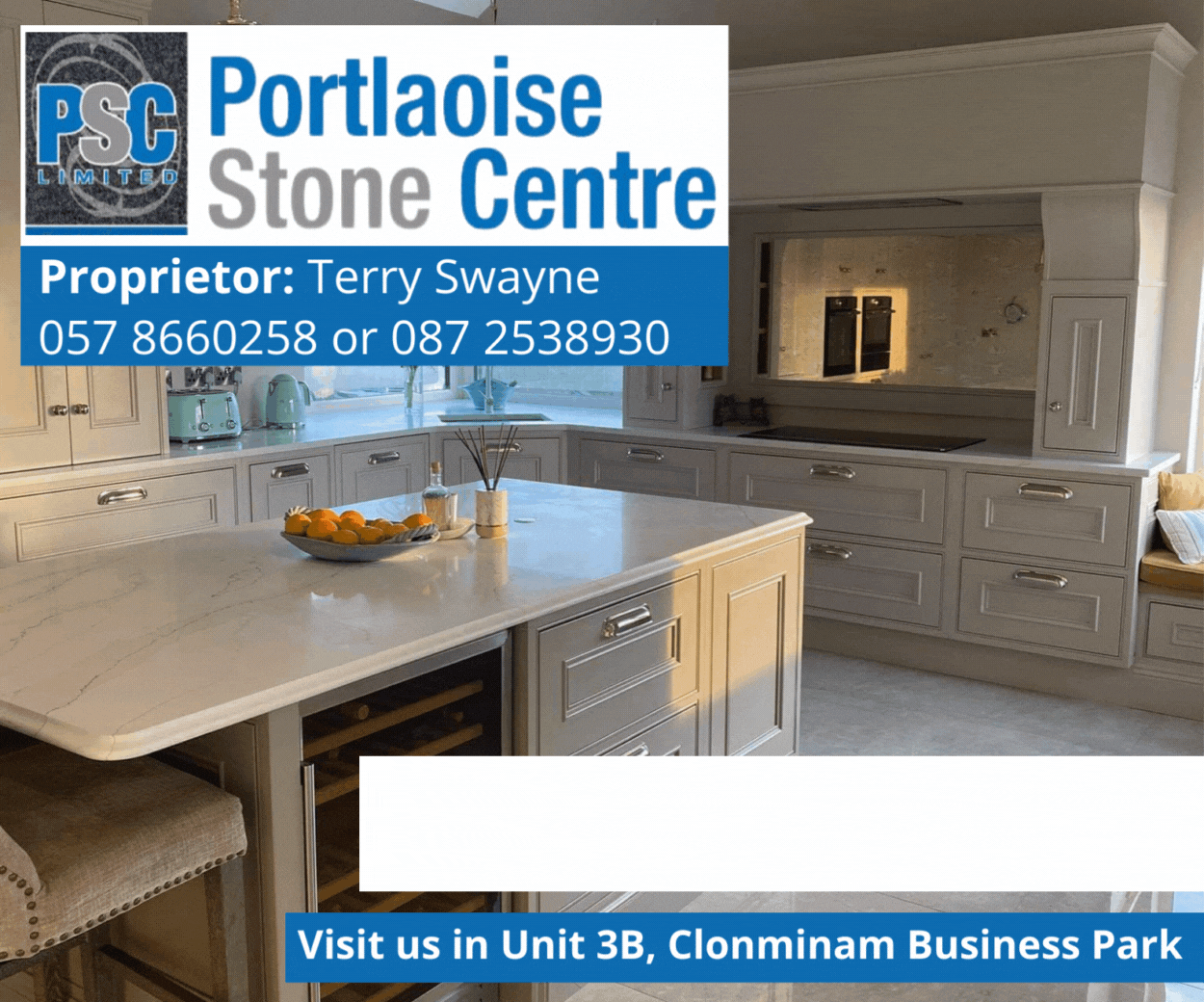 I went to primary school in Scoil Mhuire Abbeyleix and always loved being a townie so I could walk home from school and get a blue Mr. Freeze on the way home and go to the park and tennis club!
The Bergins have been in Abbeyleix for five generations and my Mum is from Cullohill. Abbeyleix really is a lovely place to live.
I then went to Kilkenny College as a day pupil for secondary school.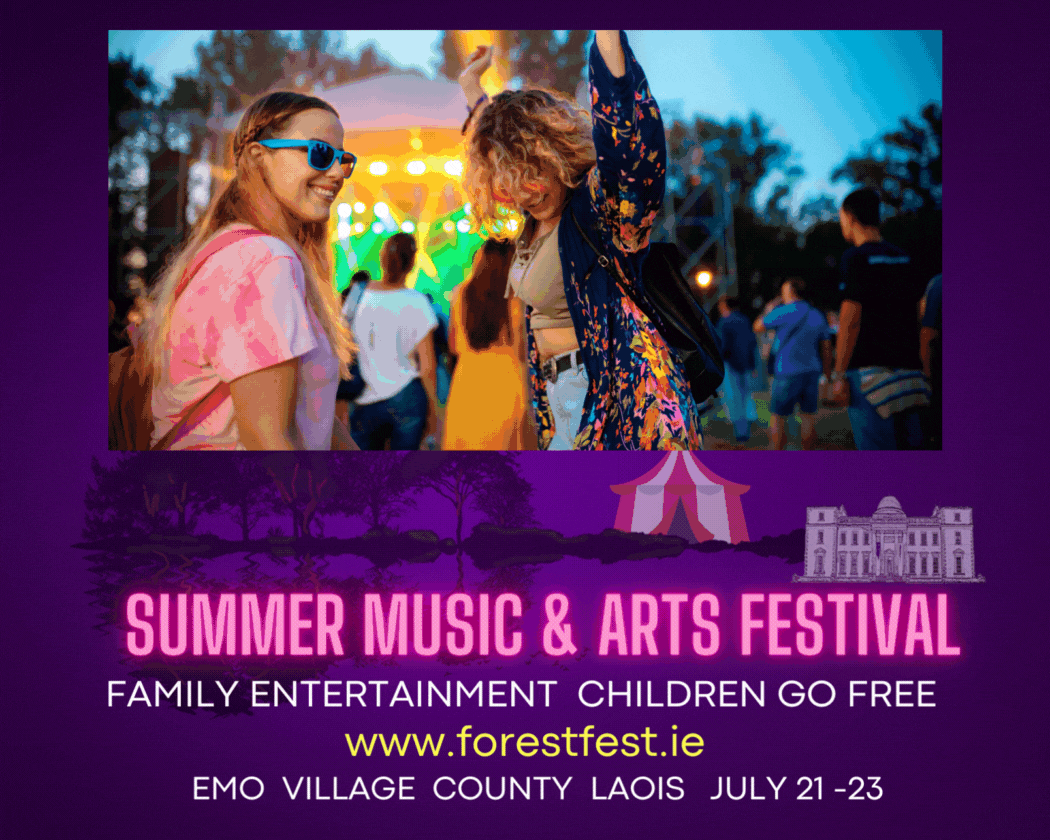 I loved secondary school. I played a lot of sports and loved art so spent most of my time avoiding class and doing extra curricular activities!
I never really struggled in school so it was easy to scrape by doing the absolute bare minimum (but) I would not recommend!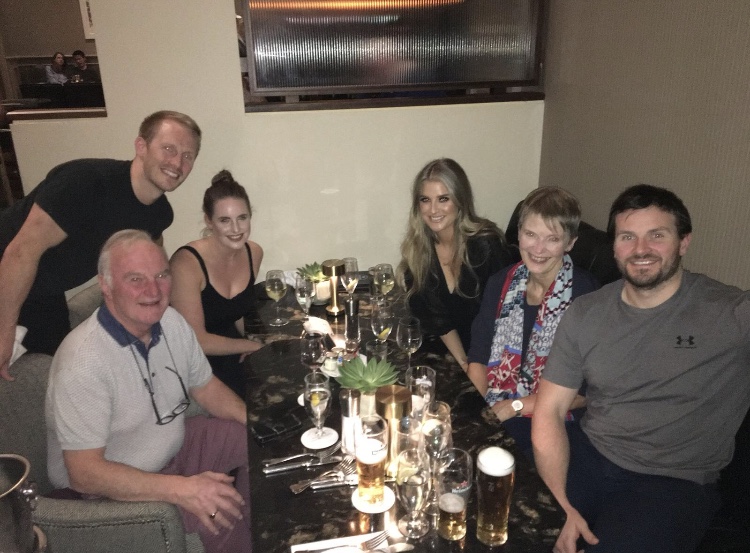 Did you have a clear vision in secondary school of where you wanted to be career wise?
I cannot stress it enough when I say I had no idea what I was going to do with my life!
I loved art so thought that maybe Art History was the path for me but it's bizarre looking back because I really never thought about the future all that much until I was in my 20s.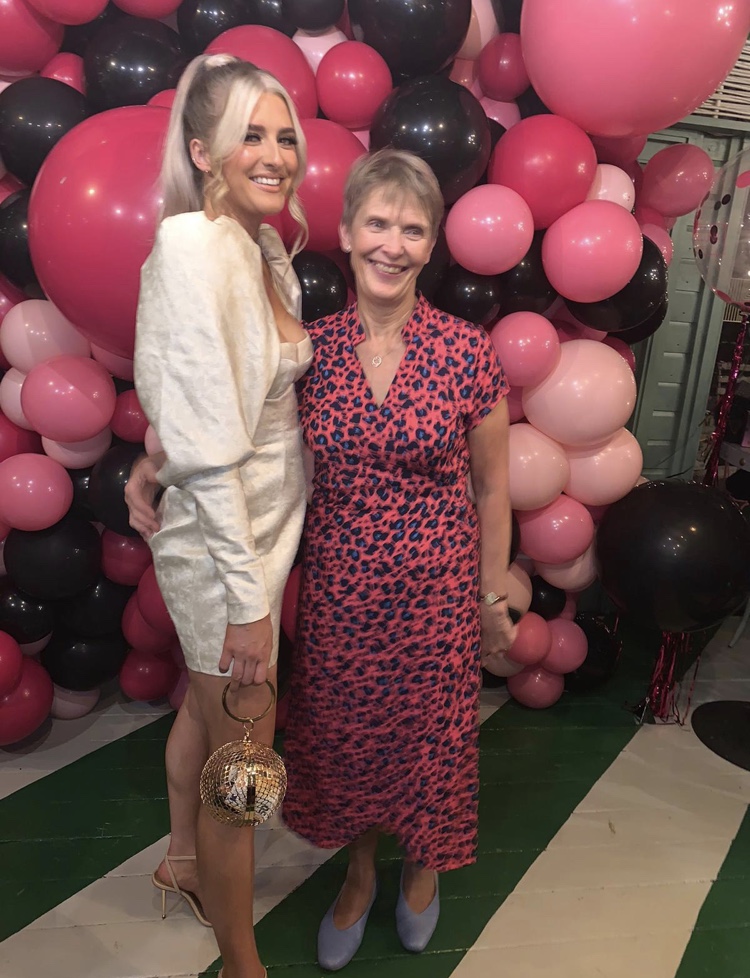 What path did you take after school?
After school I was planning on doing a general Arts degree maybe with Art History, English and History as those were my favourite subjects, and I really didn't have any other ideas at the time.
Luckily my Mum saw that I was destined for more so she encouraged me to follow my talents and do a year long art portfolio course in The Further Education Centre in Abbeyleix, about 50 yards from my parents house!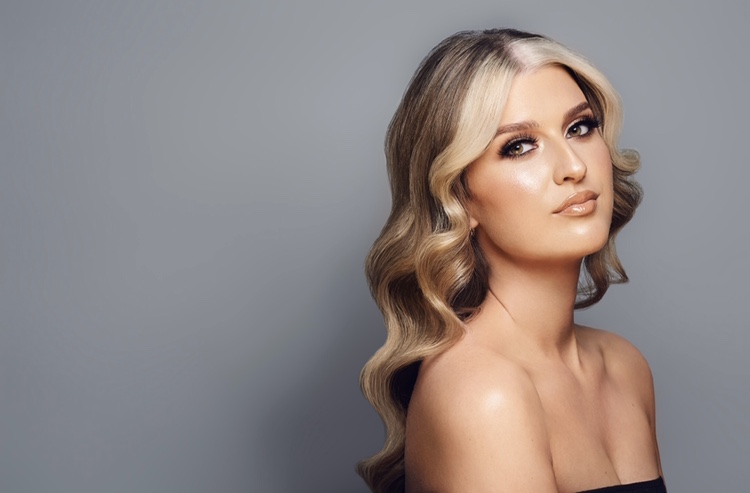 It was a tough adjustment at first but I had such a great year. The tutors on the art programme at the time – Jackie, Jock and Edel – were so amazing and passionate. They really took such an interest in each and every student.
After that I was convinced I should do Fine Art in college (but) a few years later I realised that really wasn't the path for me.
I then took a year out where I did all manner of things such as the 12-week cookery course in Ballymaloe and a 9-week part time makeup course.
I worked on my portfolio that year to apply to Makeup, Stage and Screen Design in IADT. I got full marks in my portfolio and was offered a place straight away, but you guessed it, I decided that wasn't for me either!
Where did you study to become a makeup artist?
A week before I was due to start in IADT , I decided to do a week long beauty makeup course in LA Makeup Academy (I don't think they're still running) and was dazzled by the makeup world.
I asked my parents if I could do the year-long course there instead and fast track my career.
After some convincing they agreed and it turned out to be one of the best decisions I've made.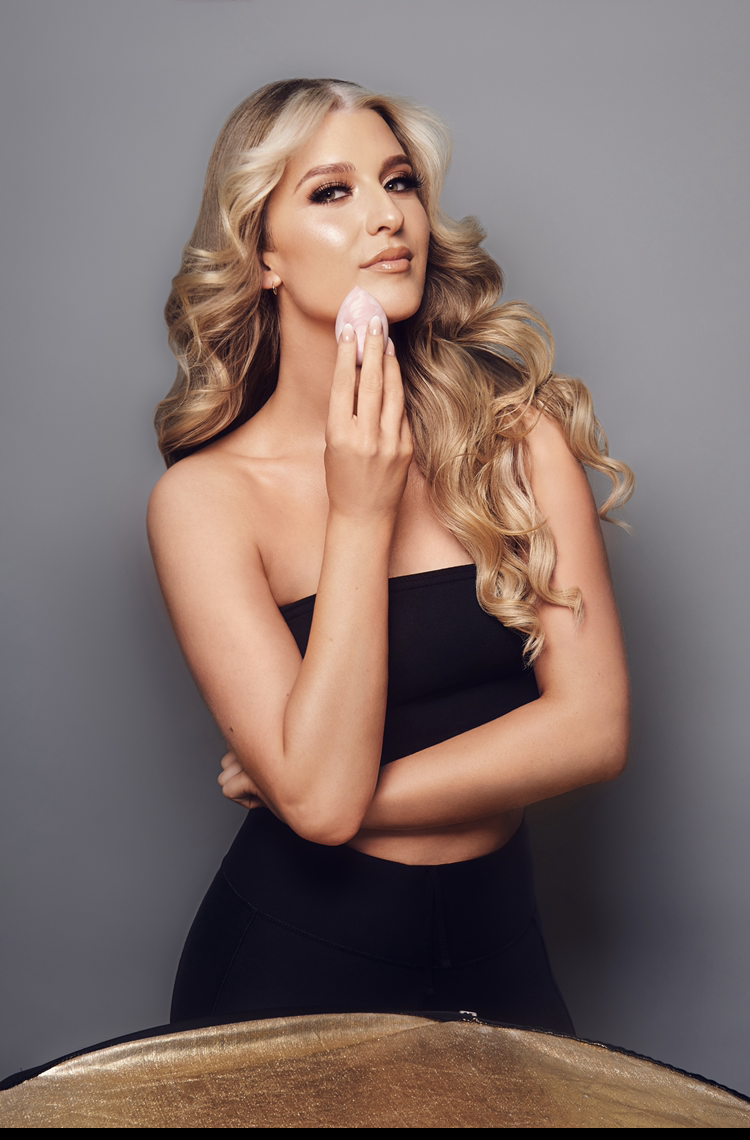 Is it a competitive industry?
Every industry is competitive. I believe that if you're good at what you do, have a passion for it and are willing to work hard, competition doesn't matter and you'll always be successful.
Probably a hard question … but what is your favourite item in your kit?
At the moment, because it's summer, my Chanel Soleil tan de Chanel cream bronzer!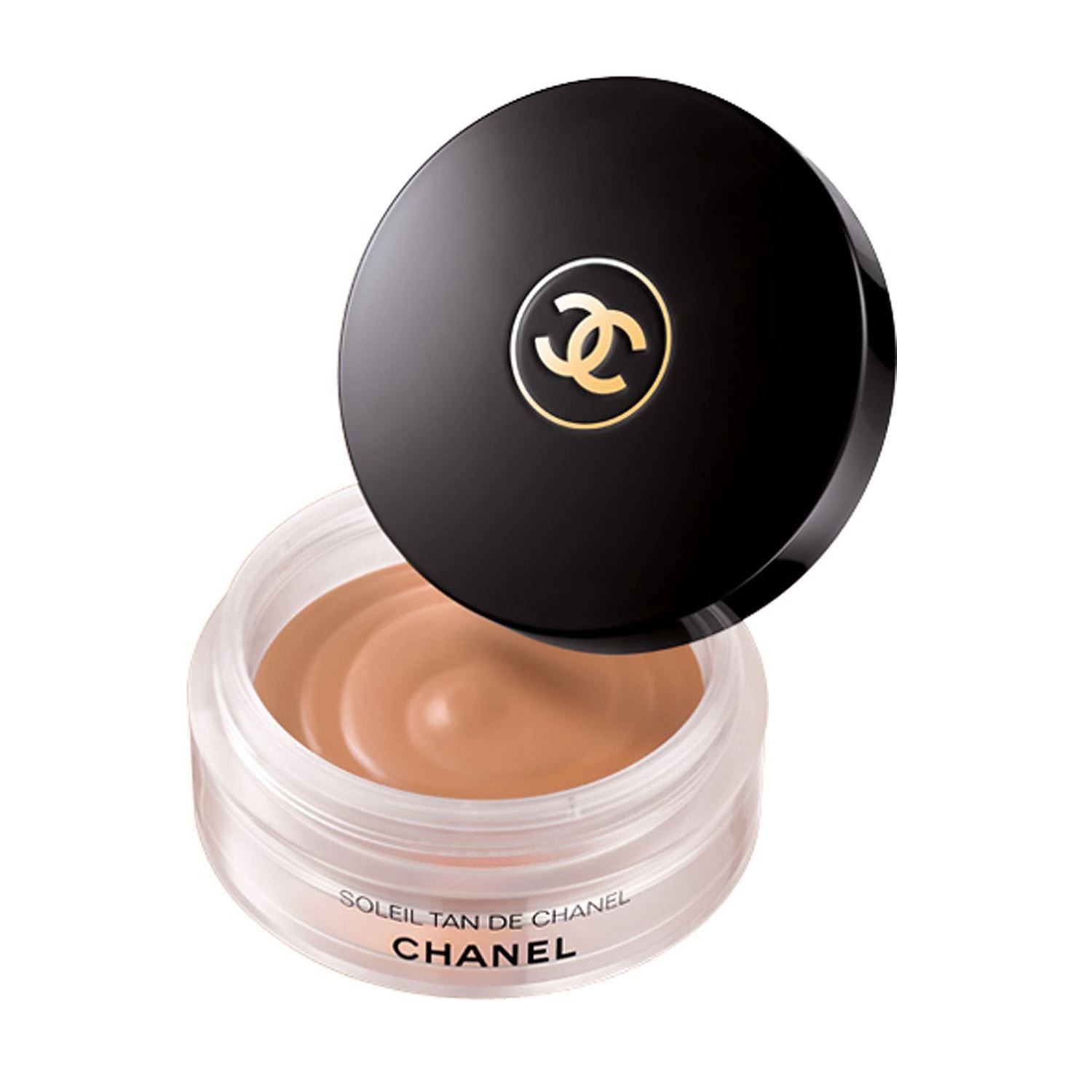 What's your career highlight so far?
My career highlight so far has been continually exceeding my expectations for myself.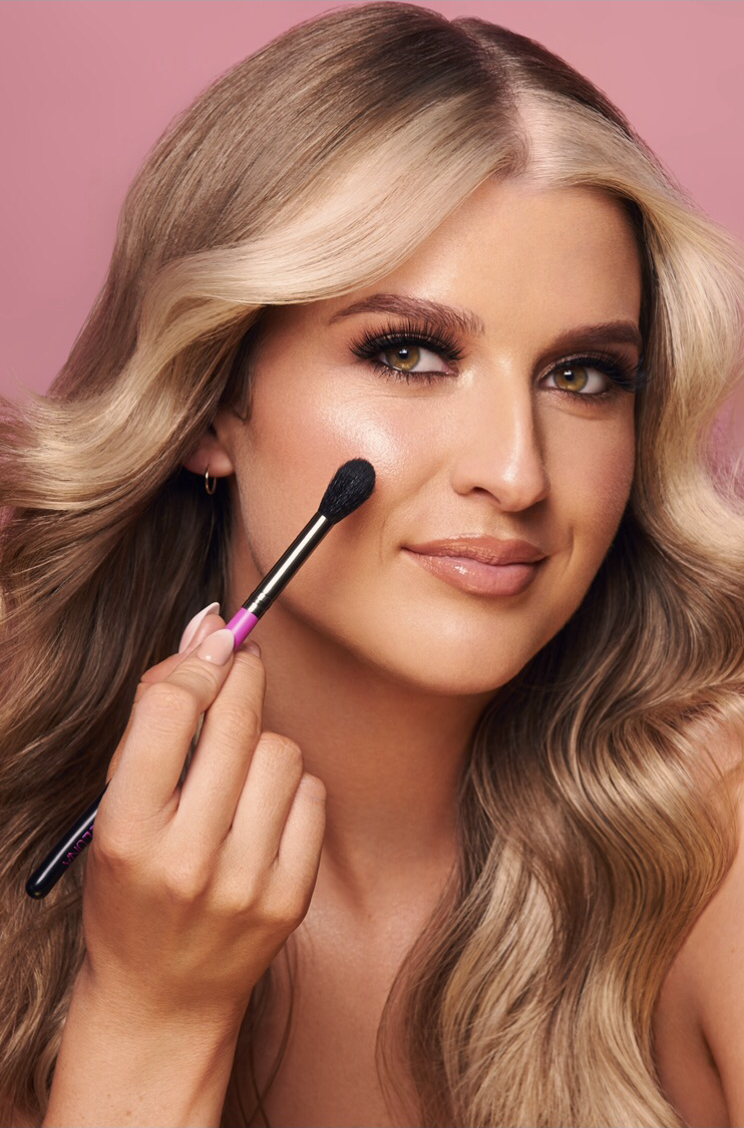 Tell us a little bit about your collaboration with Rebeluna Cosmetics?
It was amazing, such a success and is still going successfully!
The reaction to it has been so much more than I was ever hoping for. We had to release parts of the collection as new singular products and as separates for sale as there was such a demand for them, The Ruth Bergin Signature Sponge in particular has exceeded all expectations!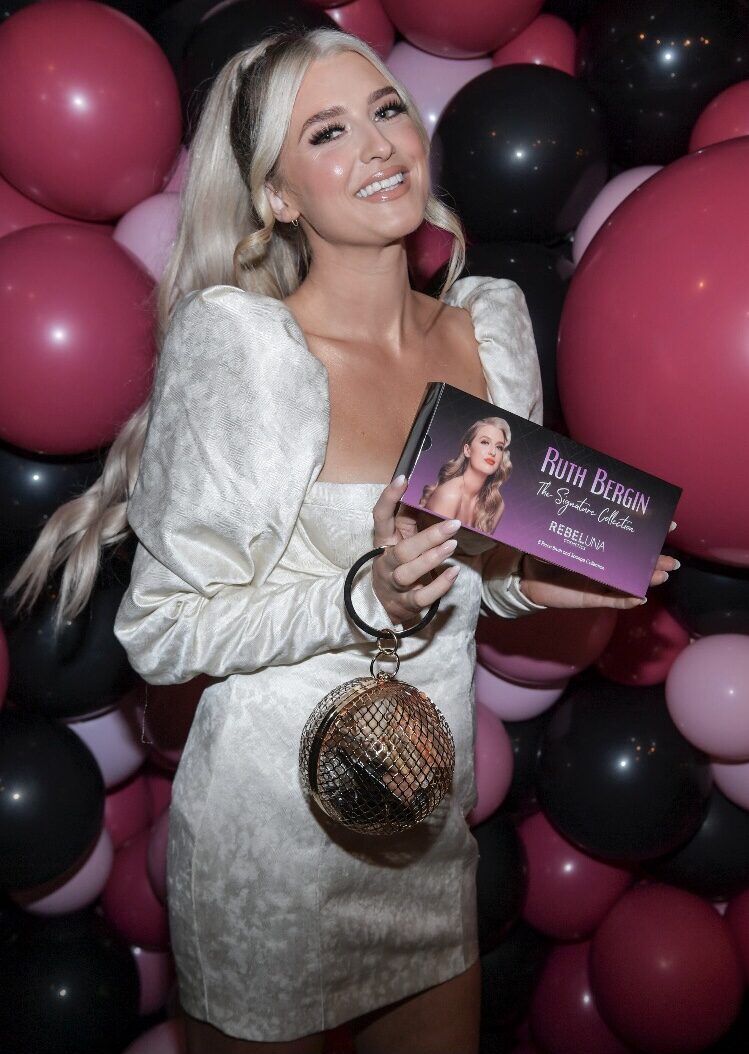 It was such a surreal experience, something I would never have envisioned happening to me felt so normal.
Who has been your most famous client?
When I used to work for In Your Dreams in the UK (UK based festival company) we did Glastonbury VIP Camp Kerela and I glittered up Millie McIntosh and Hugo Taylor and that was pretty cool!
What other makeup artists do you admire either within Ireland or internationally?
I really admire Michelle Regazolli Stone or as she is better known, MRS makeup. She is the epitome of hard work and I really admire what she has built for herself purely through graft and dedication. And she is a lovely, fun person too.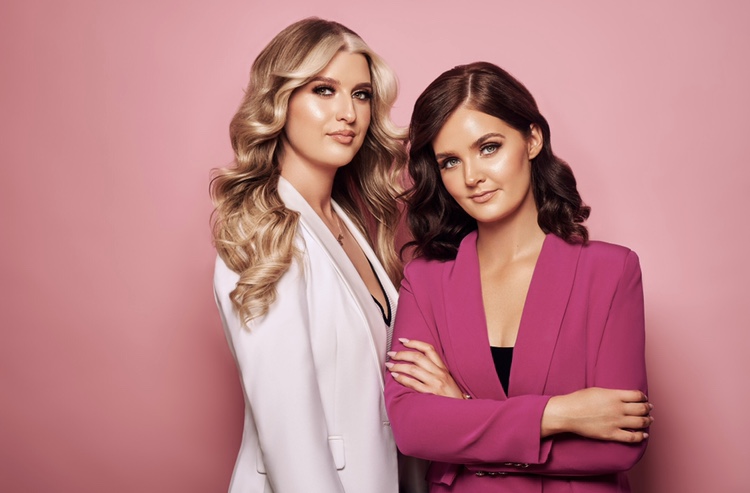 Lauren Cleare, the owner and founder of Rebeluna Cosmetics, and now good friend is an amazing woman with such vision and work ethic.
We've been working together for 3 or 4 years now and have always believed in each other.
We all have somewhere or something that embodies home for us … what defines Laois for you?
Laois to me is Abbeyleix, my parents house. I have such a strong connection to the town because I'm from the very centre.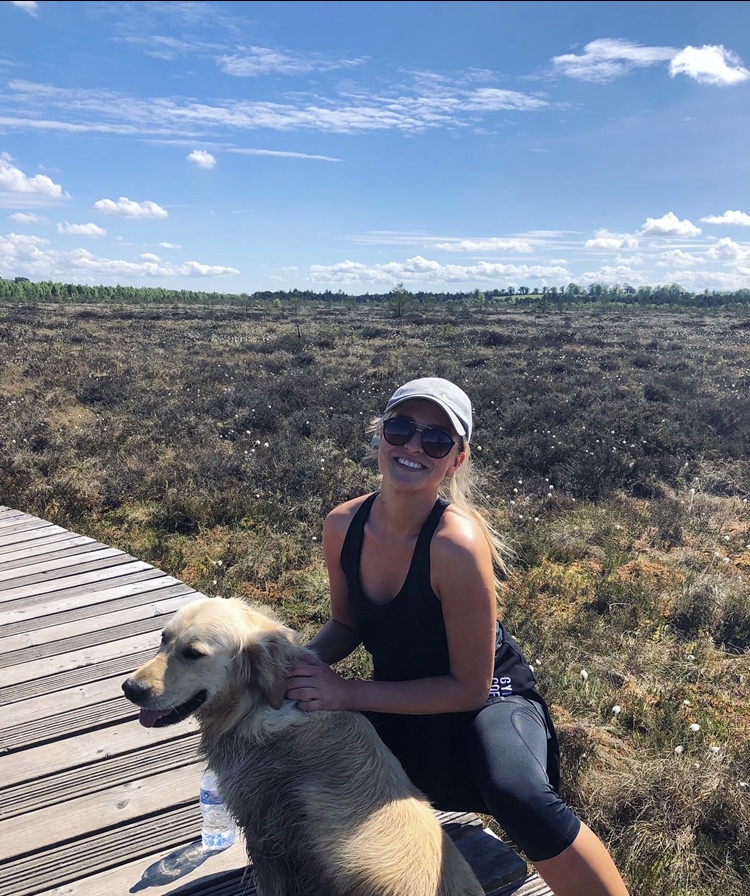 Being able to walk up to Morrisseys with my dad in the evening for a drink and a chat, having the bog walk on our door step, walking up to Papa Nonis (formerly the Eagles Rest) for a pizza.
Abbeyleix at Christmas time is such a busy special time of year and I love being home for it.
We'll all be missing the Electric Picnic this year, no doubt you'll be missing creating the festival glam you're known for?
I will miss it! Of all the festivals I've been to, I have to say EP is the best!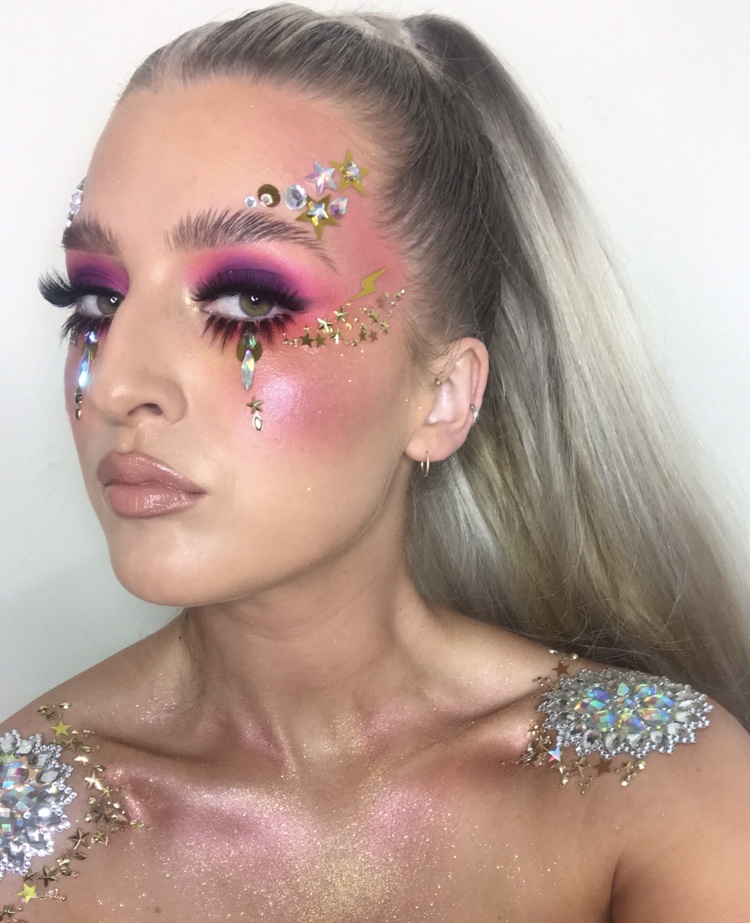 It's such a privilege to have something so amazing in our home county and I love going. Roll on EP 2021!
Luckily I can still create looks for fun on Instagram.
Would you ever consider working abroad?
I've thought about it, I even had a visa to move to Vancouver a few years ago.
But I decided against it, things were just starting to really kick off for me here and a huge part of being a makeup artist is building a client base and a reputation and I felt that the makeup industry here in Ireland is like no other place!
There are so many opportunities here for makeup artists. I would have been throwing away an opportunity had i left at that time.
For anyone looking at becoming a makeup artist … any words of wisdom?
Work hard, expect nothing, do everything at the start, even if it's for free!
Eventually the graft will pay off and you'll be able to charge what you like and pick and choose your jobs.
Until that day comes, to quote Rupaul, you better work!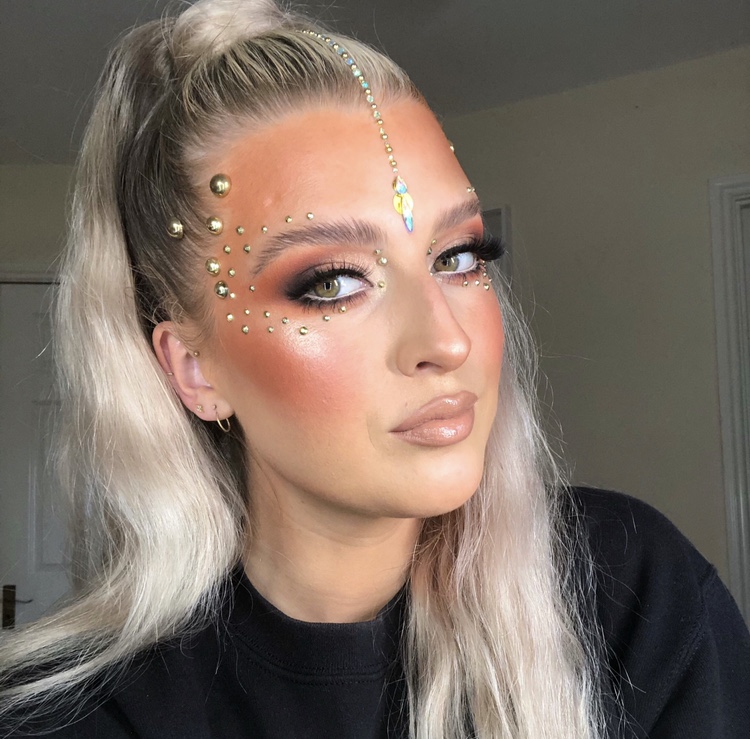 Do you enjoy the tutorials that you do and passing on the skills you've learned?
Yes I do enjoy them, I'm enjoying them a lot more at the moment because I have time to really put effort in.
Usually I work so much as a makeup artist that I'm too tired or drained to talk to a camera.
I'm now running online makeup courses for professionals and non professionals. I have been recording and preparing content for them over the past few weeks and have been loving the new venture!
People are so excited about them and have had such an amazing response, hopefully I can keep running them!
The first batch are due to start next week. Link in my bio on Instagram for all the info and to buy tickets.
If you hadn't pursued makeup artistry, what other career would you have considered?
I don't even want to think about my life If I wasn't a makeup artist! I'd probably still be wandering aimlessly.
What accounts on Instagram do you love to follow?
I really am a hard core makeup junkie and am obsessed with constantly improving my skills so I love international celebrity makeup artists like @patrickta.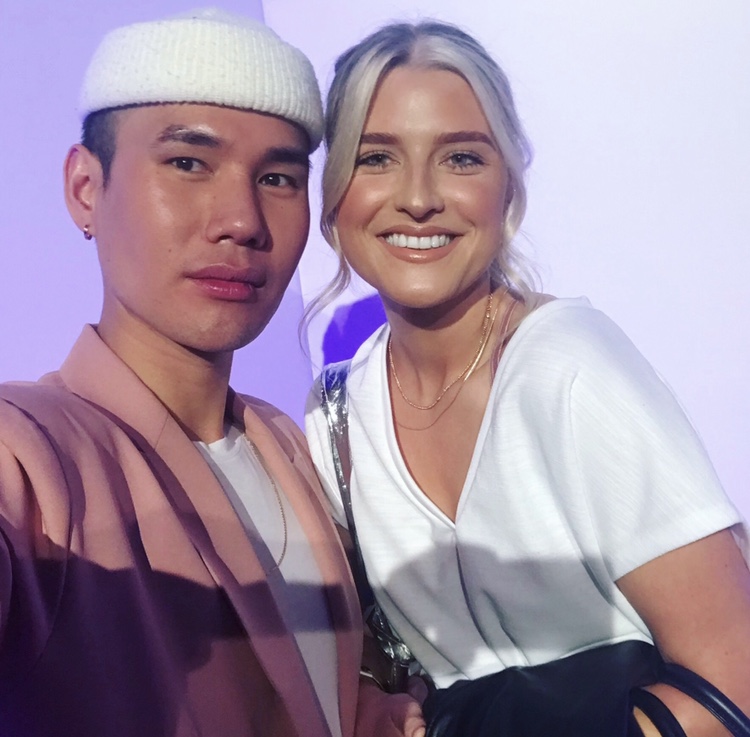 I went to his masterclass last year in Dublin and they say never meet your heroes, but he was so talented, humble, funny and complemented my hair!
How do you like to spend your downtime? 
I spend my down time – well at least I DID before Covid ruined my plans – cooking. I love good food and drink so I eat out a lot, getting out and active, travelling, spending time with my boyfriend, family, friends.
One of the perks of my job is getting to go to amazing product launches and industry events. My work is a huge part of my life. Honestly it's more than a career, it's a life style.
There is so much time and effort that goes into keeping on top of having content to post for Instagram, emails, collaborations, mails on Instagram, staying relevant and keeping followers engaged etc, etc! Not to mention constantly cleaning my kit and brushes, keeping it stocked and organised.
I've actually really been enjoying the time off this pandemic has given me. Silver linings!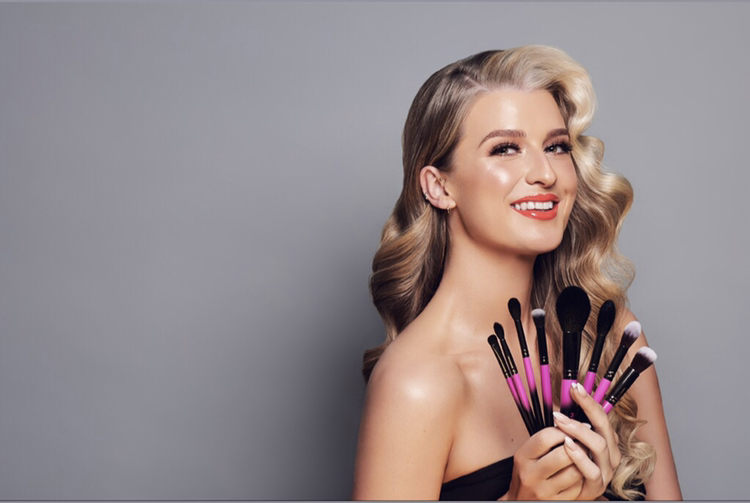 What's next for Ruth Bergin MUA?
I have big plans over the next few years and some of them are closer to home than you might think! Stay tuned!
SEE ALSO – Laois author Helen Cullen on early influences, a big breakthrough and her favourite words