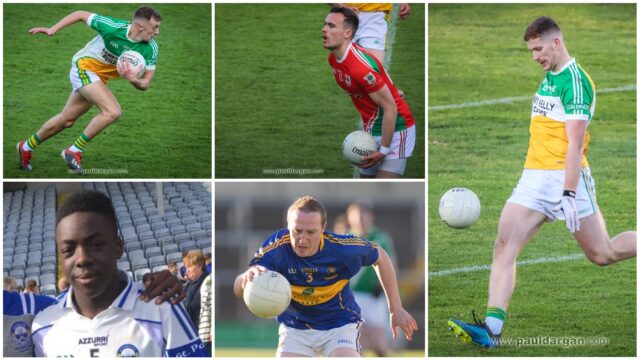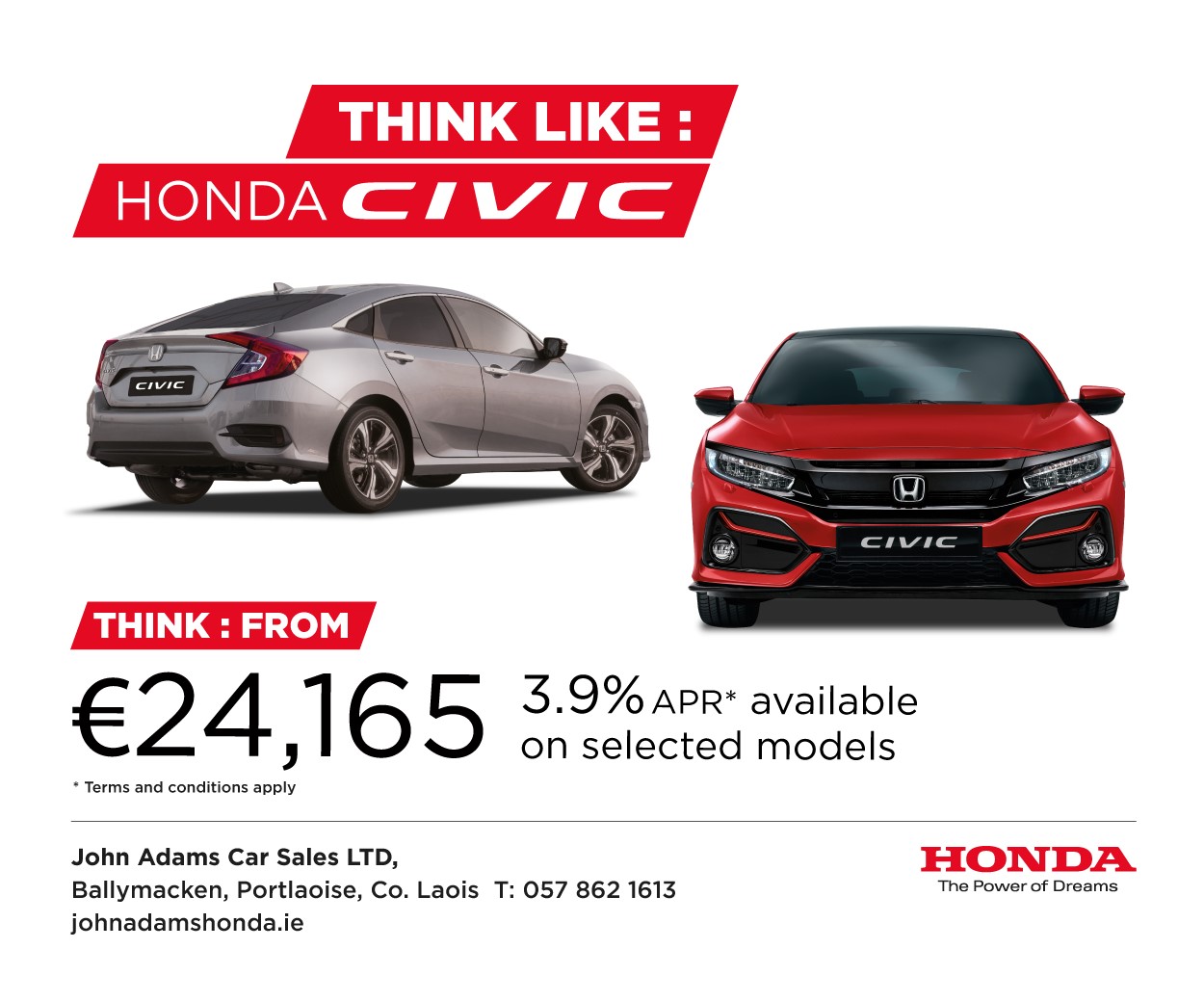 The only adult football championship in Laois to be completed this year was the intermediate grade where Clonaslee claimed a record sixth title. 
And they duly lead the way with six players selected on our team of the year.
Beaten finalists Crettyard have four players included while semi-finalists The Rock and Mountmellick have two each and quarter-finalists O'Dempsey's have one.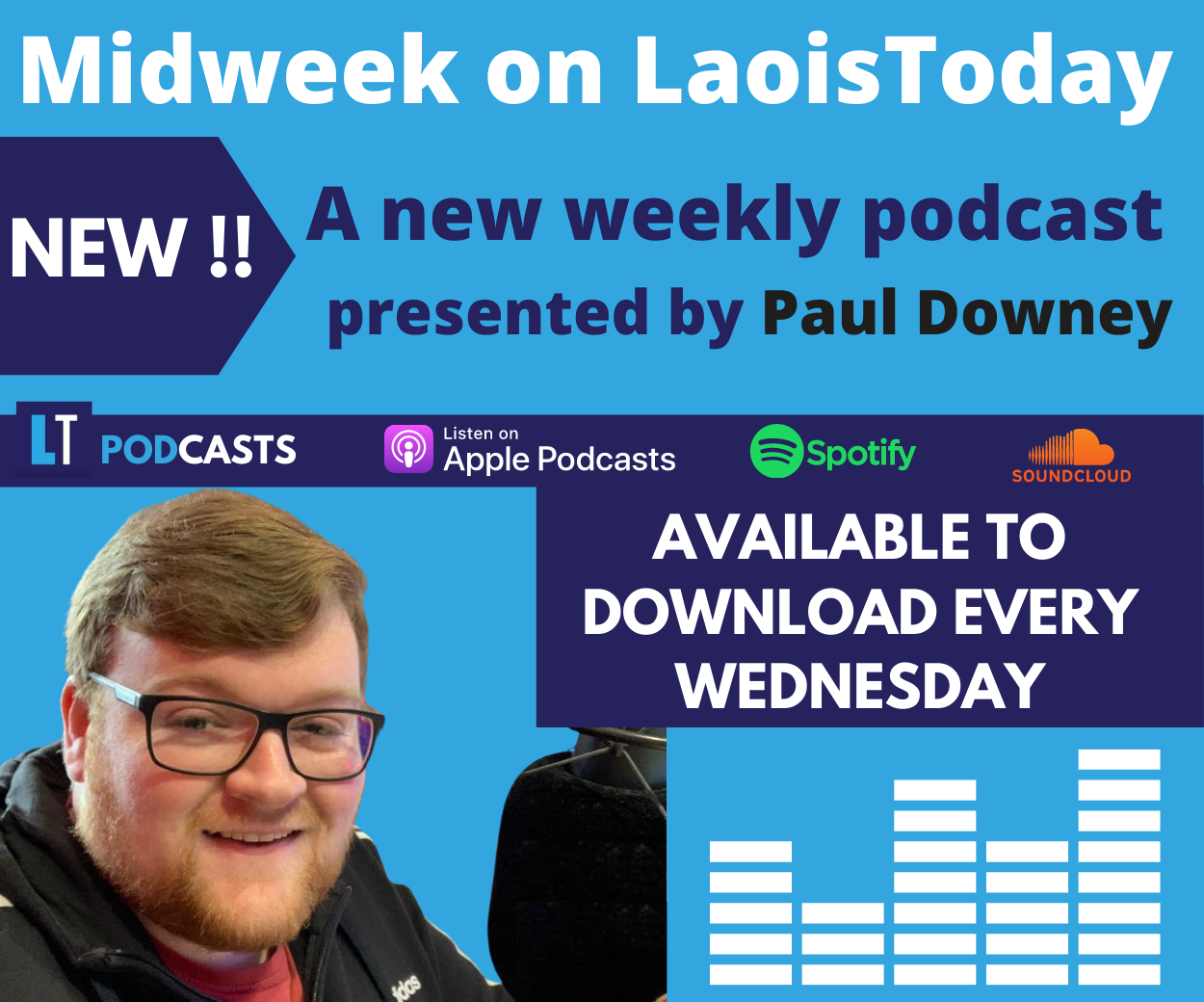 Only three players – Mountmellick's Eoghan Keogh and Clonaslee's John Rigney and Niall Corbet remain from last year's selection.
As always it was a difficult team to pick but we've settled on the the 15 below.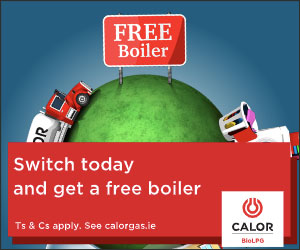 Among those who impressed but don't make the cut include Sean Condon (Clonaslee), Pa Brennan, Sean O'Shea and Pa O'Reilly (Crettyard), Cian McCann, Niall Mullen and Colm Coss (Mountmellick), Daithi Howlin (O'Dempsey's), Damien McCaul and Simon Shortall (Annanough) and Ruaidhri O'Connor (Timahoe).
1 – Eoghan Keogh (Mountmellick)
Keogh remains one of the best goalkeepers in the county though it has been his misfortune to come along at the same time as Graham Brody.
A good shot-stopper, commanding under the high ball and boasting a strong kickout, he was once again the top keeper in the competition. His third year in a row to be chosen on this team.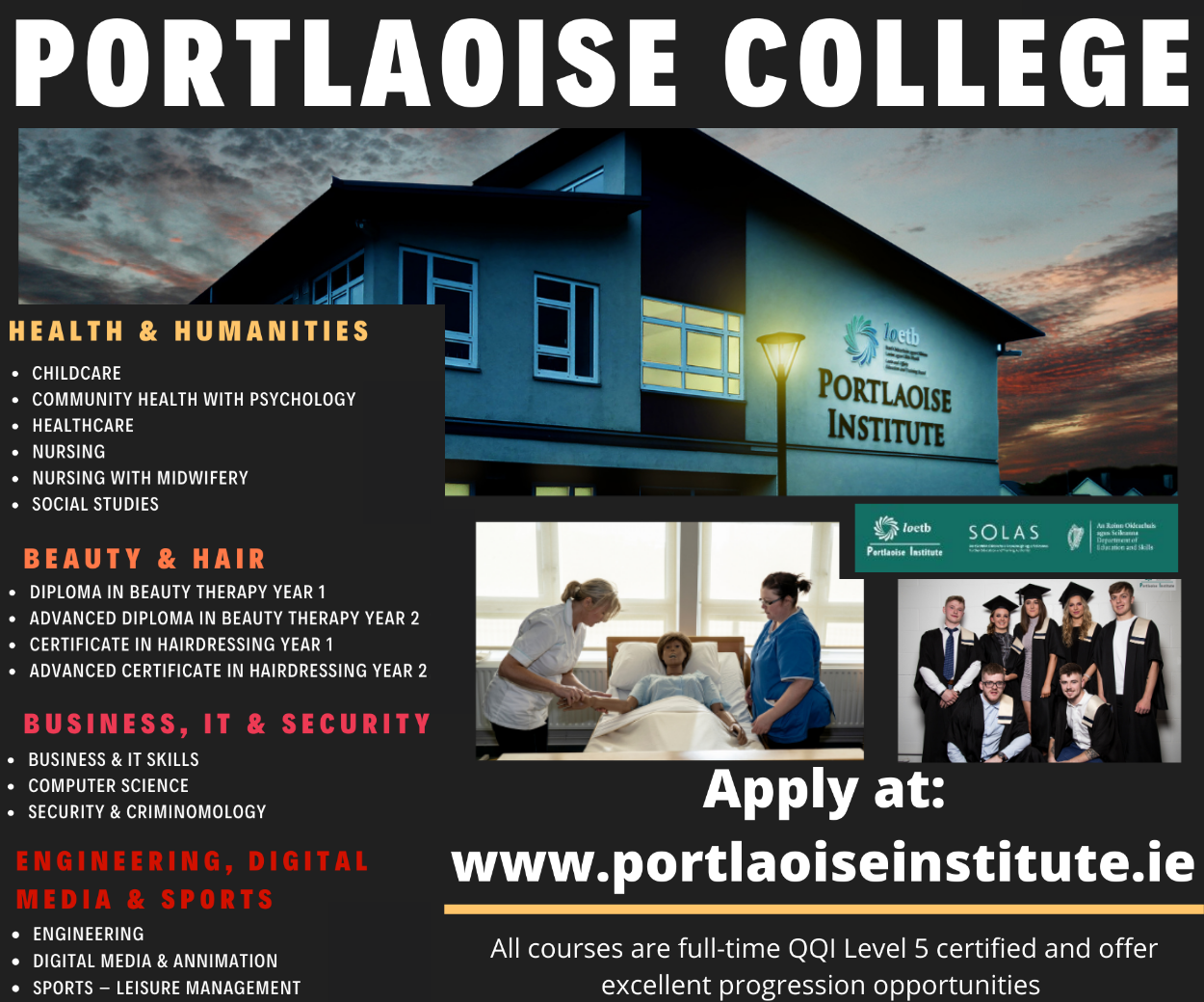 2 – John Rigney (Clonaslee)
Clonaslee's captain and has been incredible over the last 10 years or more in terms of his versatility and consistency. Really good on the ball and was particularly influential in the semi-final win over The Rock where he followed his man out the field and was central to a lot of their good early play.
Didn't put a foot wrong in the final either as he picked up his third championship medal in the grade and this is his second year running to be on this team.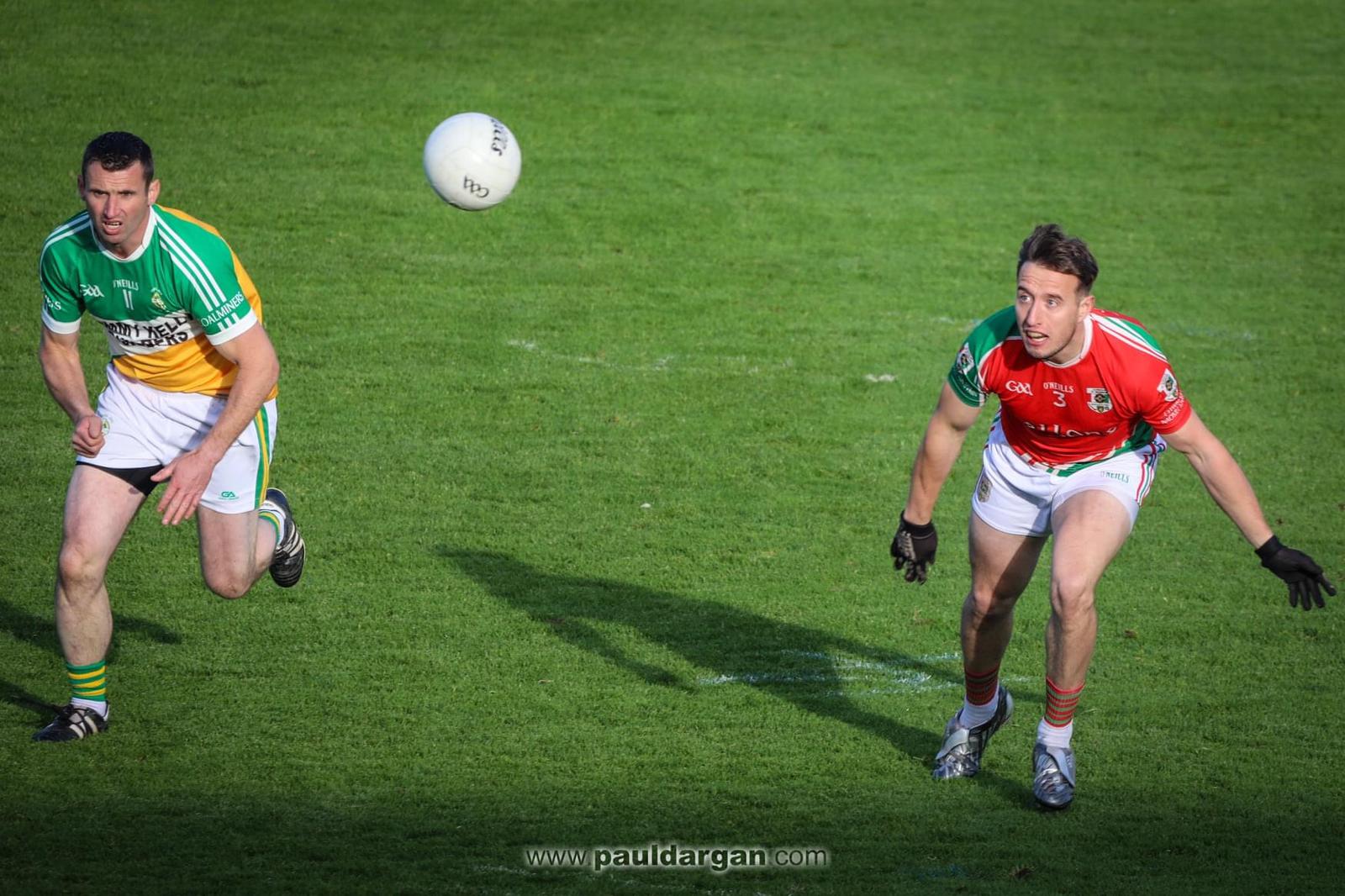 3 – Will Young (Clonaslee)
Started off the campaign in midfield before moving to centre-back and the full-back for the semi-final.
A very forceful player, he also hugely limited the damage done by two of the championship's in form forwards in The Rock's Aaron Dowling and Crettyard's Evan O'Carroll. Bringing him back to full-back was central to Clonaslee's success.
4 – Cormac Phelan (Crettyard)
Phelan and Sean O'Shea were two of Crettyard's more consistent performers in defence where they were well on top in their first three games.
They struggled to contain Clonaslee at times but Phelan had a fine season overall and is accommodated at corner-back here.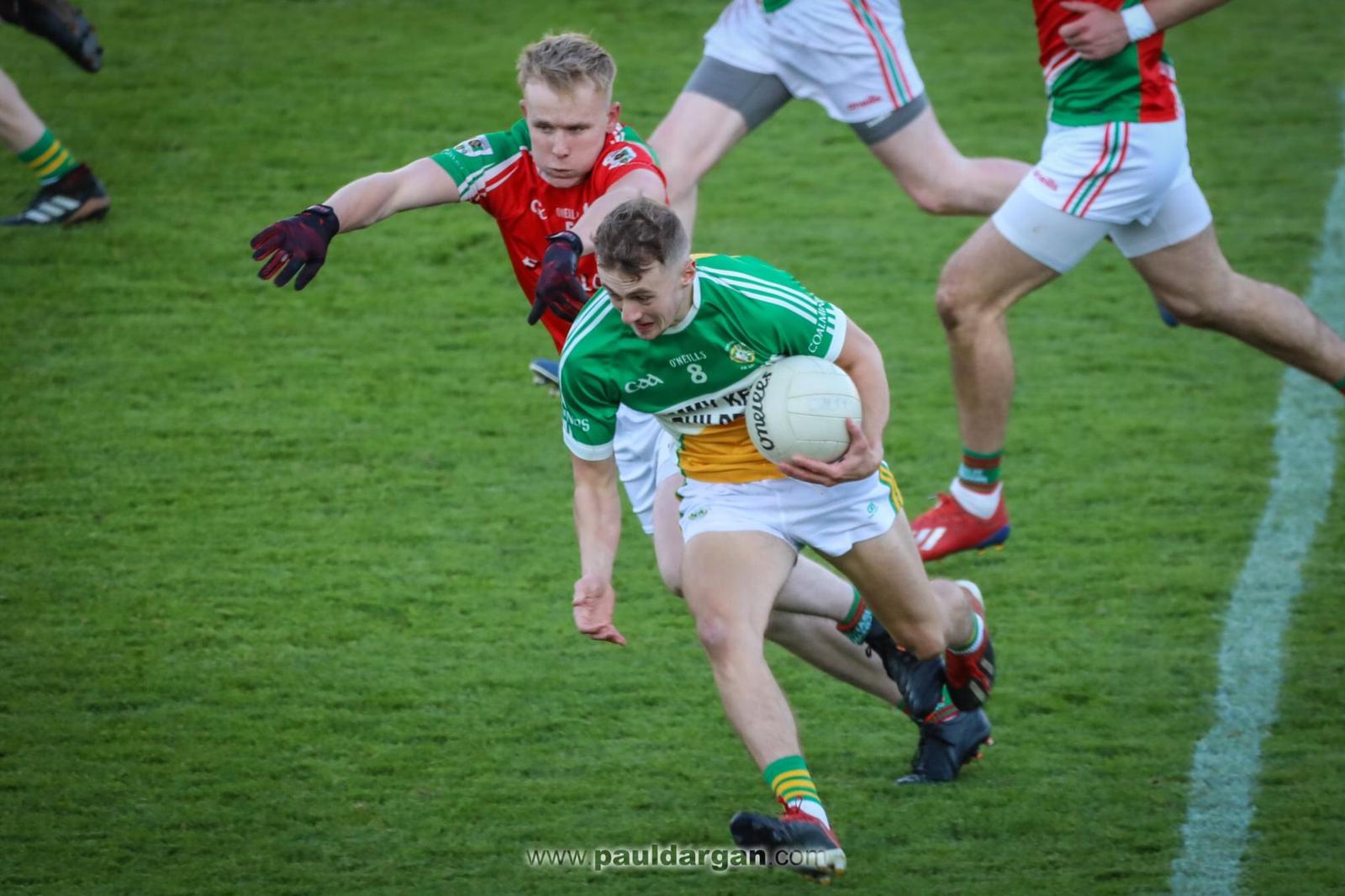 5 – Liam Senior (Clonaslee)
The Laois senior hurler came into his own in the latter stages as spent time in both the half backline and in midfield.
Very mobile and good on the ball, he scored from play in both the semi-final and final and was very effective when it mattered most.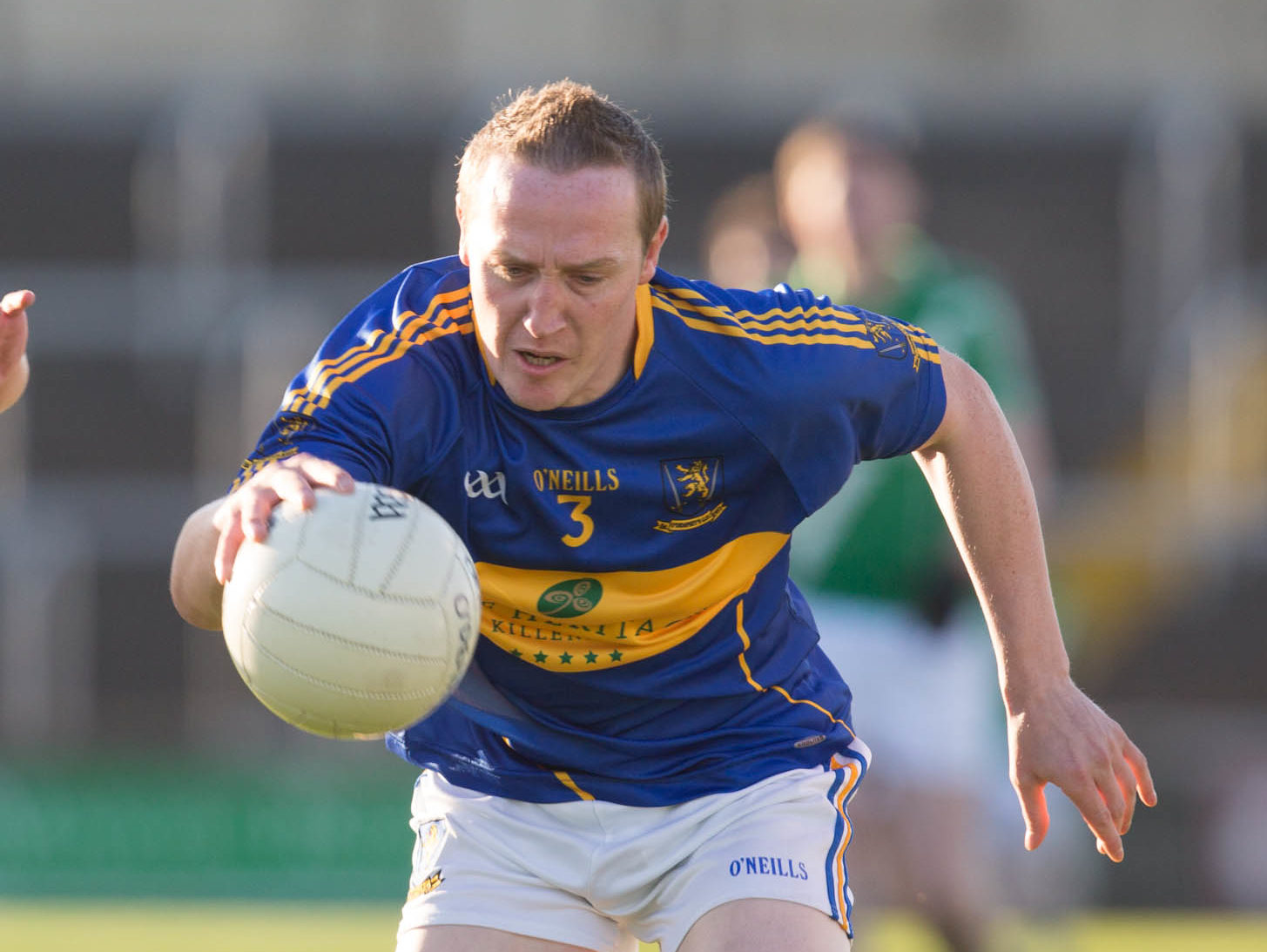 6 – Peter O'Leary (O'Dempsey's)
Former county player O'Leary dropped down from senior this year and though he started the campaign at centre-forward where he scored 1-3 in the opening round loss to Portlaoise, he moved back to centre-back for the fine win over Timahoe when he hit 0-3.
Was very good in their quarter-final loss to The Rock also and later featured for the O'Dempsey's seniors at centre-back.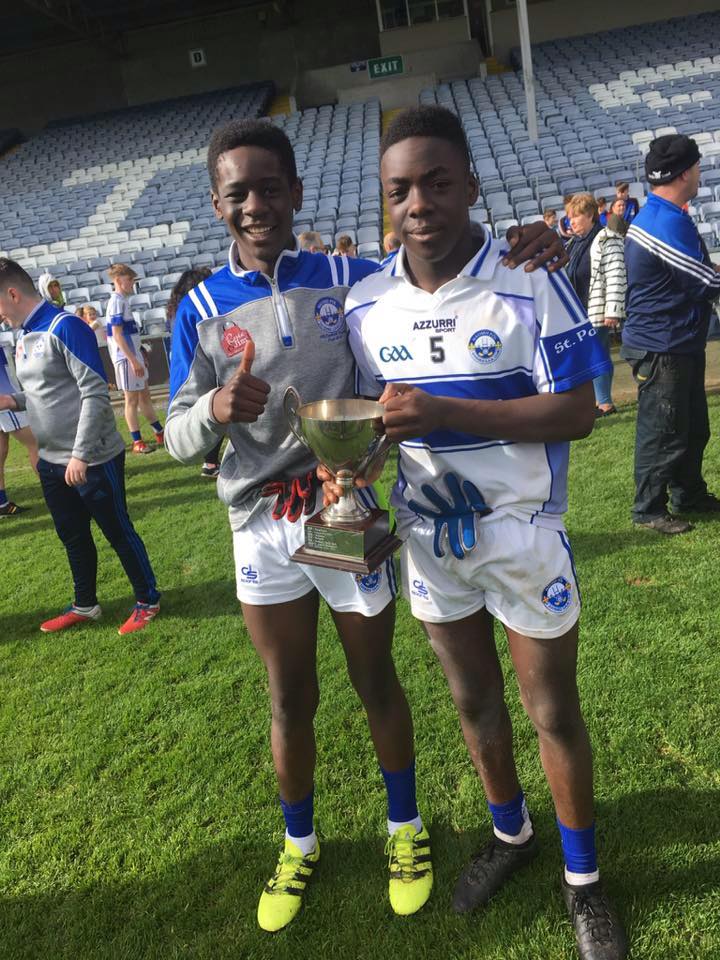 7 – Victor Oladapu (The Rock)
In his first year at adult football, Oladapu was very good for The Rock, starting off witha  fine performance against Annanough in the opening round and also in their later games against Clonaslee, O'Dempsey's and even in their heavy defeat to Clonaslee in the semi-final.
Athletic, strong and well able to play football, he's a fine prospect.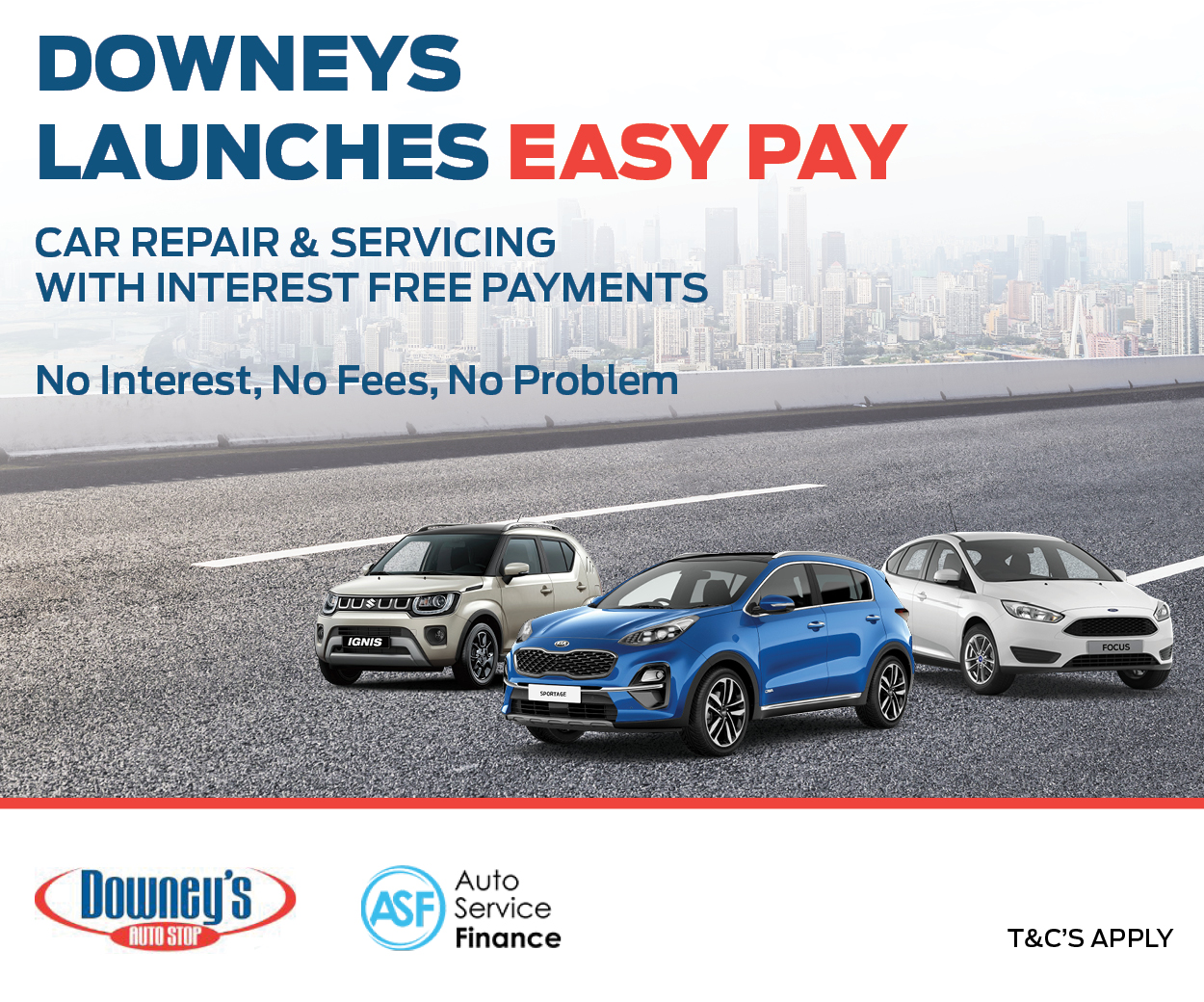 8 – David Kelly (Mountmellick)
Kelly is a fine player and he had a very impressive year for Mountmellick in the middle of the field.
Was by far their most consistent performer and contributed handsomely on the scoreboard with 2-4 from play in his four outings.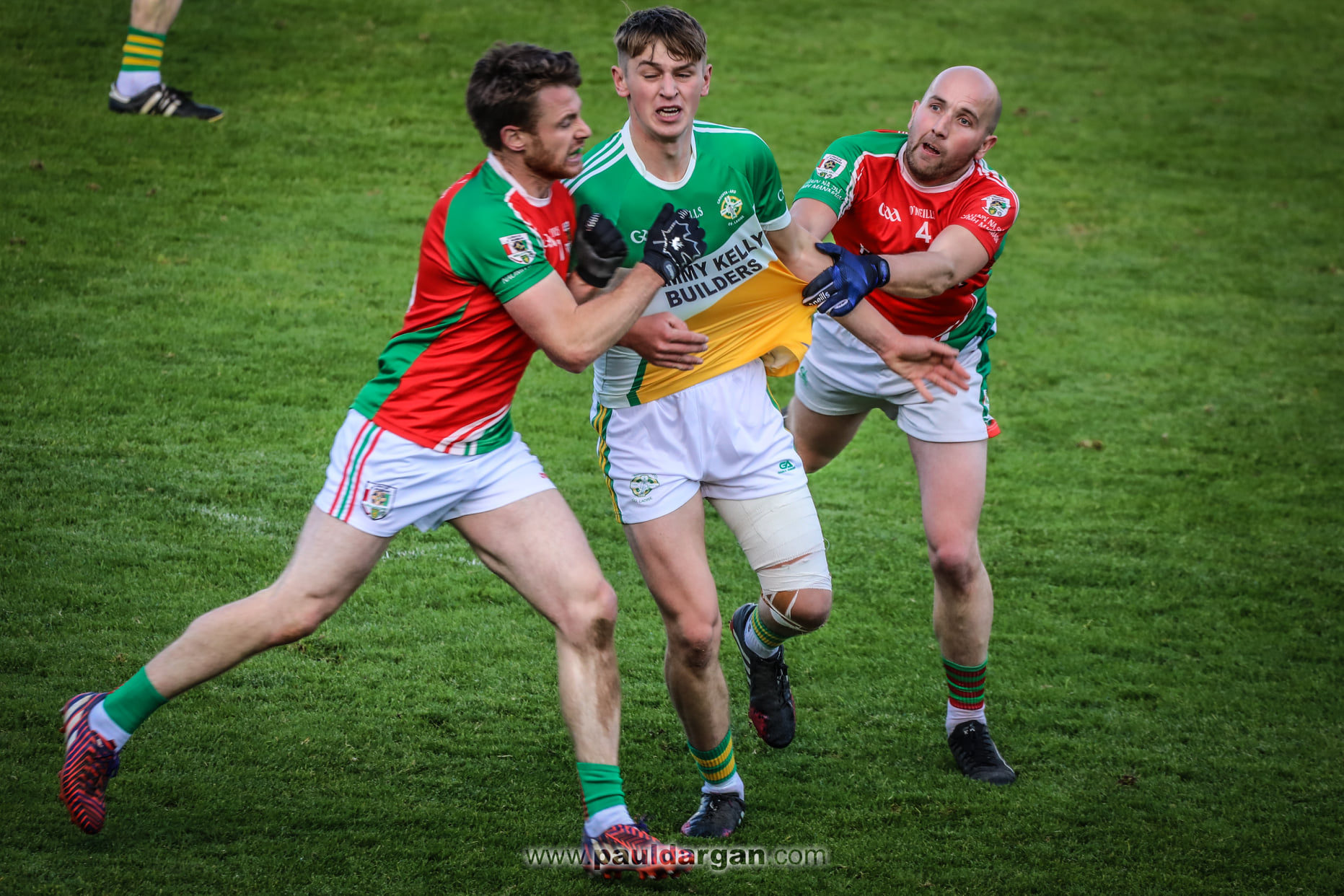 9 – Ciaran Burke (Crettyard)
Burke is another exciting young players in the county and this was his first year eligible to play adult football.
Endured a busy schedule as he also plays hurling with The Harps and a bad leg injury hampered him in the latter stages. But he was still excellent in the big semi-final win over Mountmellick despite being almost on one leg and Crettyard will lament that he wasn't at full fitness in the final.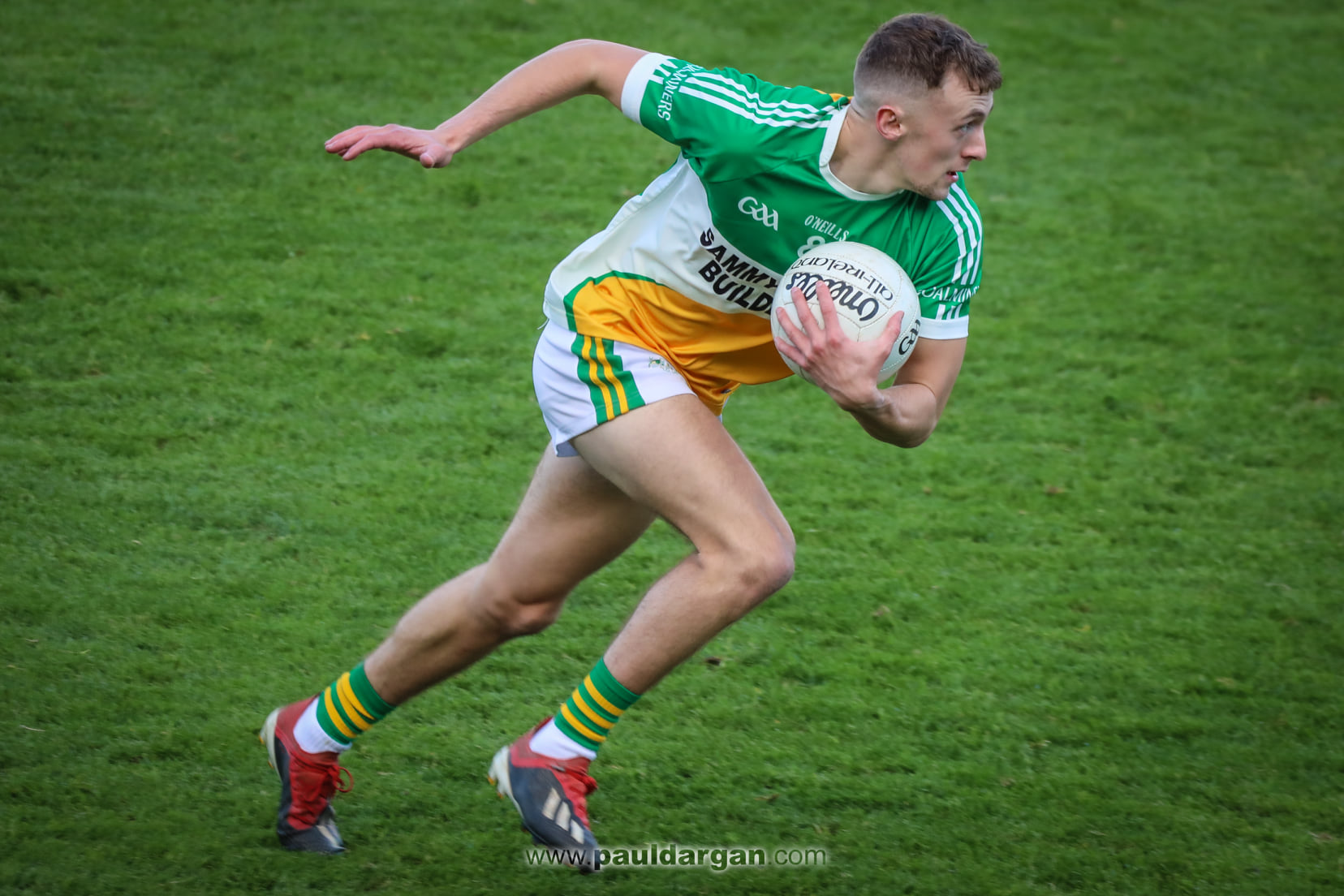 10 – Cormac Murphy (Crettyard)
Murphy played a more withdrawn role for Crettyard this year, spending much of his time at midfield.
A classy player on the ball and a good distributor and scorer, he was excellent in the wins over Timahoe, Portlaoise and Mountmellick only to find his influence limited by Clonaslee in the final.
11 – Ger Dunne (Clonaslee)
Dunne is one of the older Clonaslee players but as he has done in the past, he came into form when it mattered most.
Was brilliant in the semi-final win over The Rock and in contention for man of the match in the final. A hard worker, a great link player and physical, he was another player to pick up his third intermediate championship medal.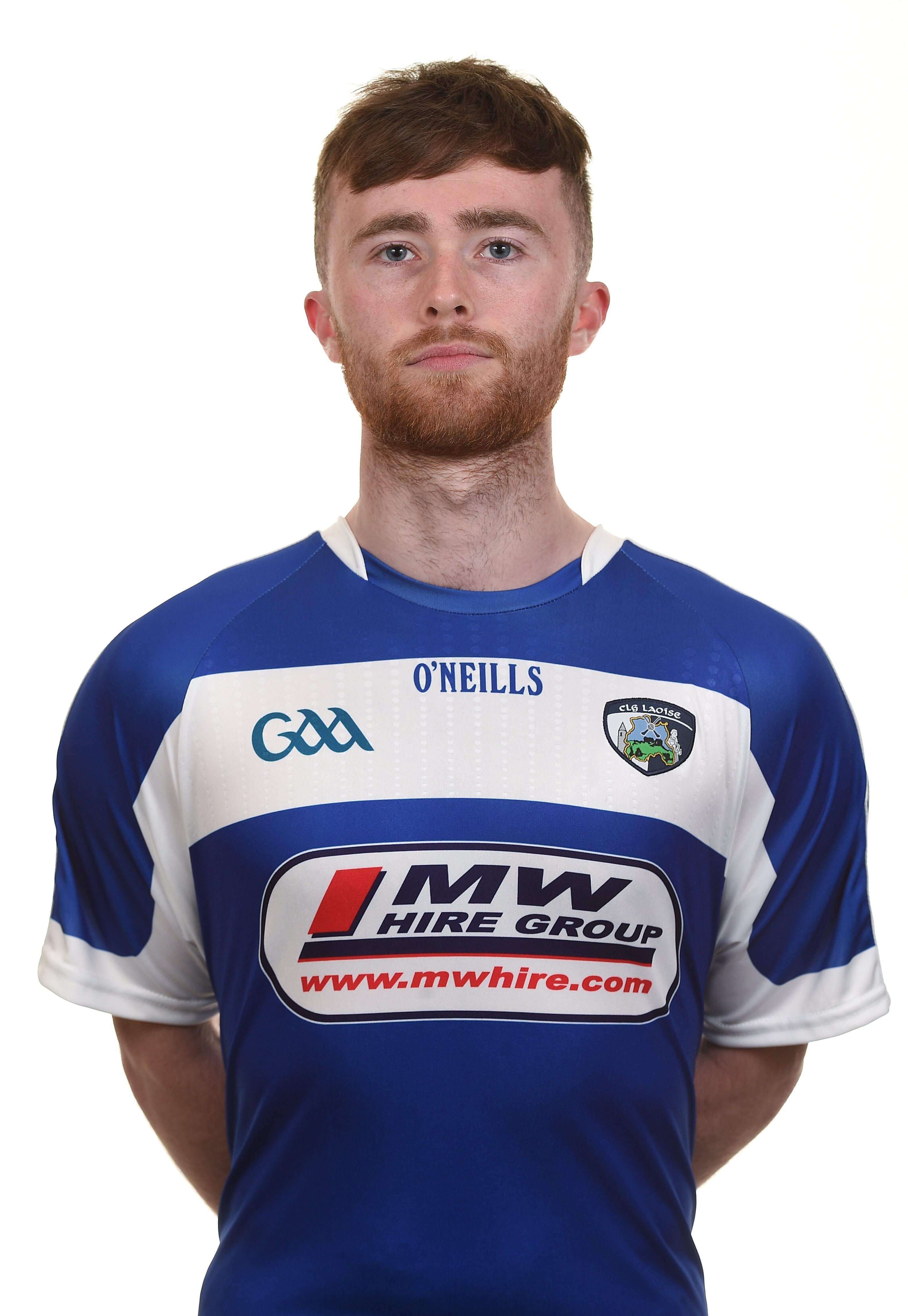 12 – Aaron Dowling (The Rock)
Dowling has been one of the most consistent forwards in the intermediate championship in the past couple of years and he was very good again this season. Hit 1-7 against Annanough and 1-5 against O'Dempsey's and though quieter in the two games against Clonaslee, he was still the focal point for most of The Rock's attacks.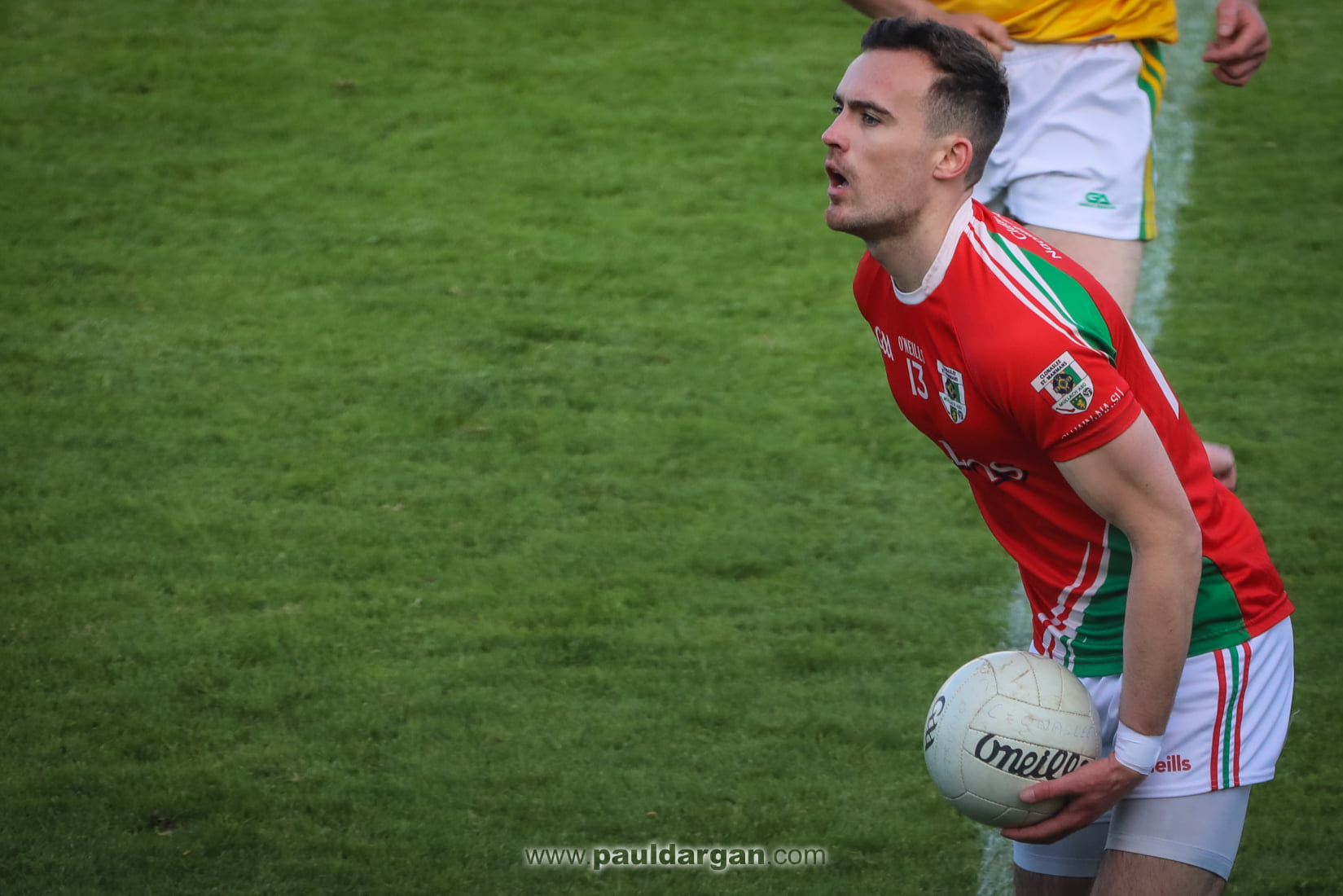 13 – Niall Corbet (Clonaslee)
The leading candidate to be player of the year in this grade, he's a joy to watch and his presence makes Clonaslee an entirely different proposition than before.
Completely dictates their attacking play and came up with big scores throughout the championship – 0-10 against Mountmellick, 1-6 and 0-5 in the two games against The Rock and then 1-6 in the final.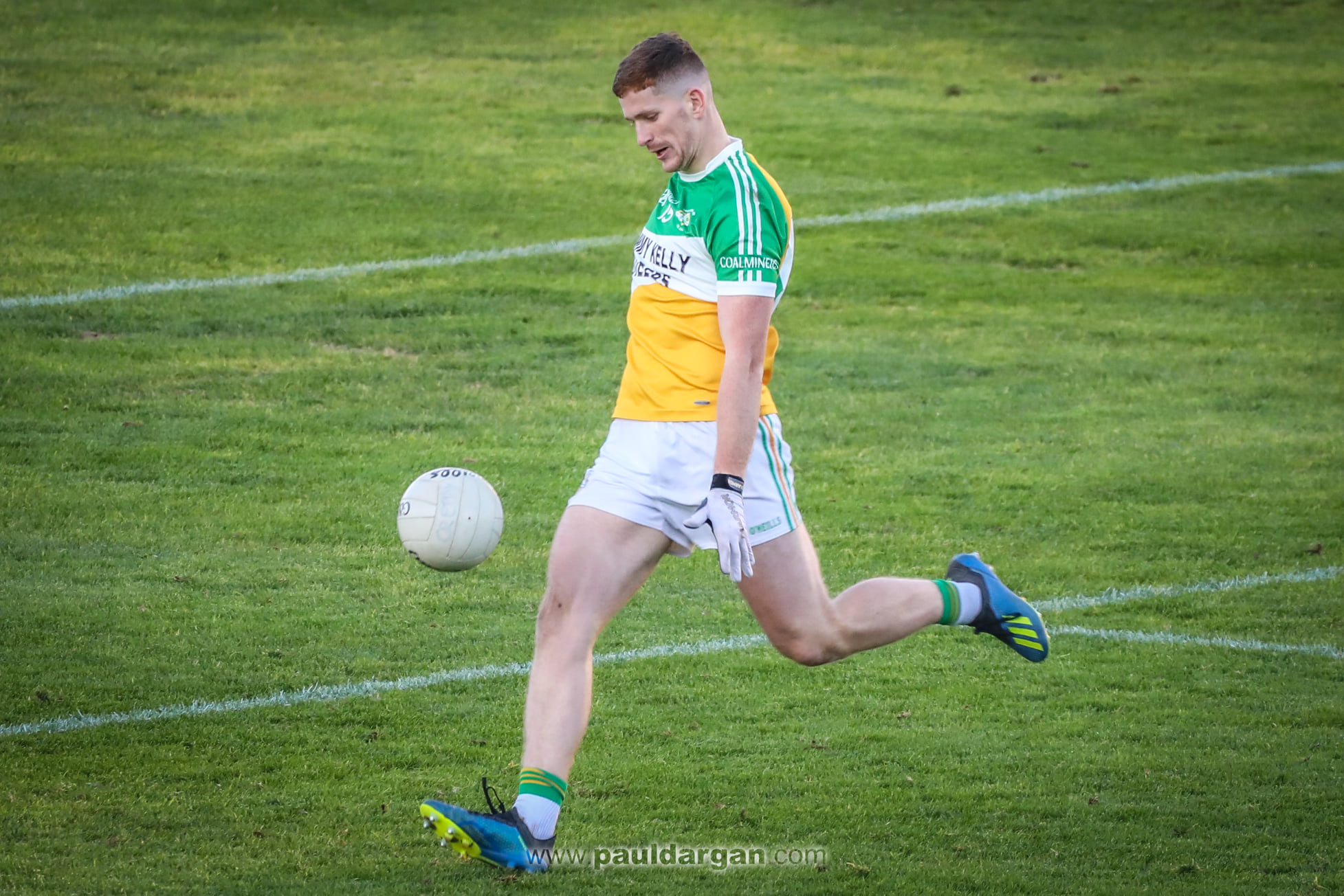 14 – Evan O'Carroll (Crettyard)
One of the top forwards in the province, O'Carroll shot the lights out in the earlier rounds but was well marshalled in the final.
Still hit 0-5 in the final, including three from play and a mark, but couldn't the quality or quantity of ball he needed and when he did, he was under huge pressure and subject to a number of late fouls. Still finished as comfortably the championship's top scorer with a massive 5-31 in four games and an automatic choice on this team.
15 – Bob Downey (Clonaslee)
Downey is another of the young cohort of Clonaslee players to really shine this year.
A very lively corner-forward, he caused problems for anyone he came up against, scoring goals against Mountmellick in the opening round and The Rock in the semi-final and then two points from play in the final. Turned a couple of Crettyard defenders inside out on a couple of occasions and his presence in a forward line with Corbet meant that Clonaslee were able to put up big scores when it counted.
SEE ALSO – County Final Memory: The Rock make the breakthrough to senior in 1996