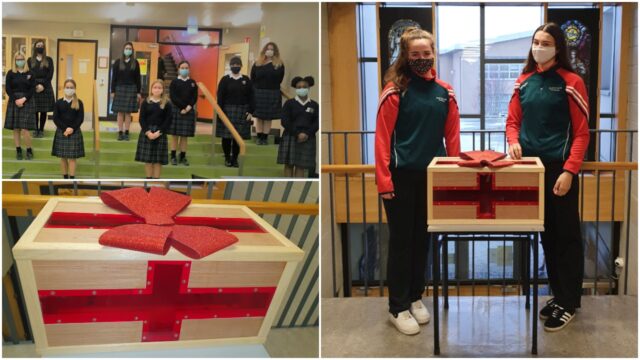 Students at local Portlaoise school Scoil Chríost Rí are seeking the public's help in making Christmas a special time for children in need this year.
A committee was set up in 2019 by sixth year students called the 'Coiste Cineáltas' or 'Kindness Committee' to "spread kindness throughout the school".
Last year, they donated thousands of their own books to the Peter McVerry Trust in Dublin which were subsequently distributed to homeless children in emergency accommodation.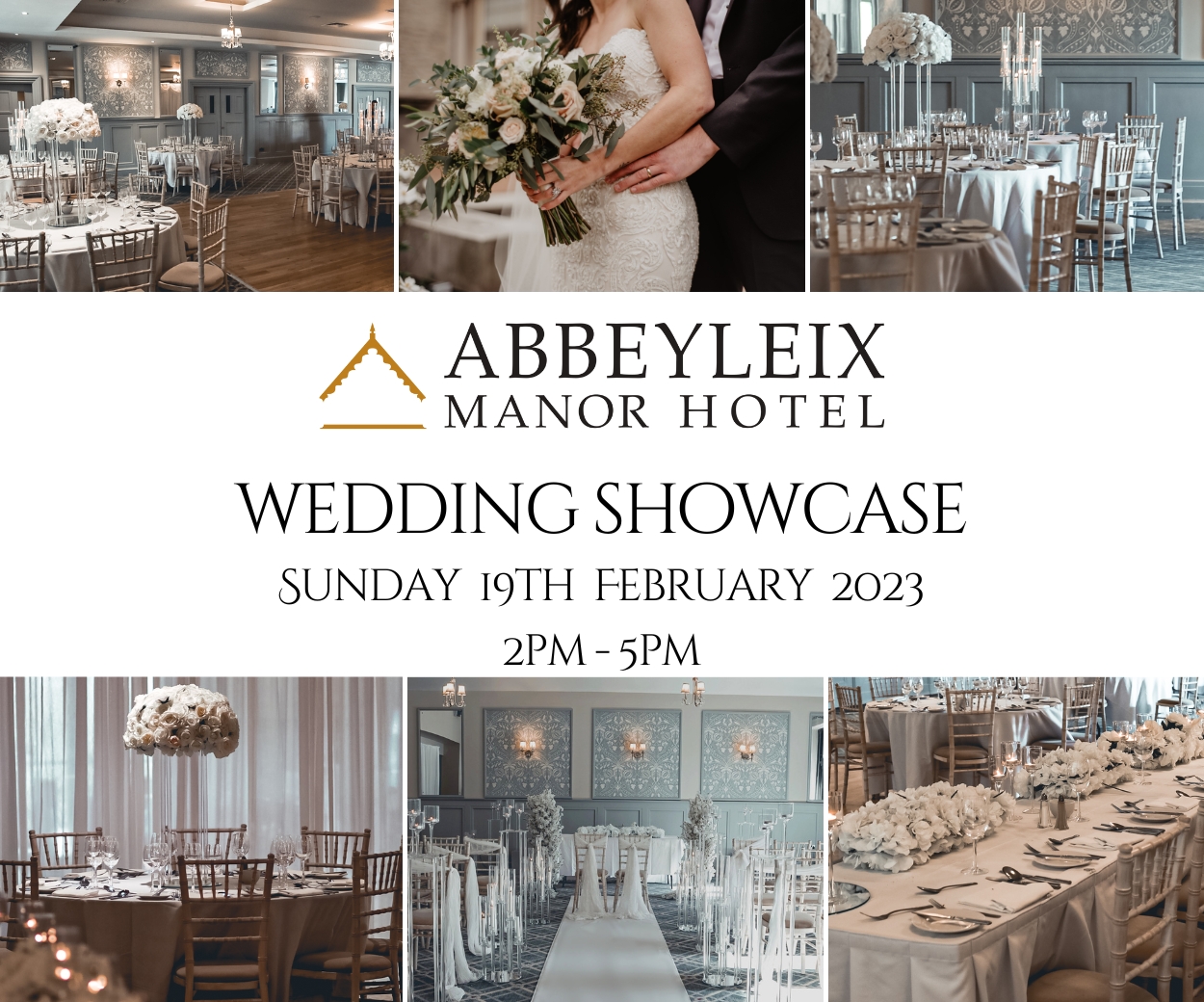 But this year the students, of which there are 65 involved on the committee, are going for a 'toy drive' to benefit all the children in the community.
Sixth Year student Aisling Sheehan explained: "The countdown for Christmas has begun for all of us.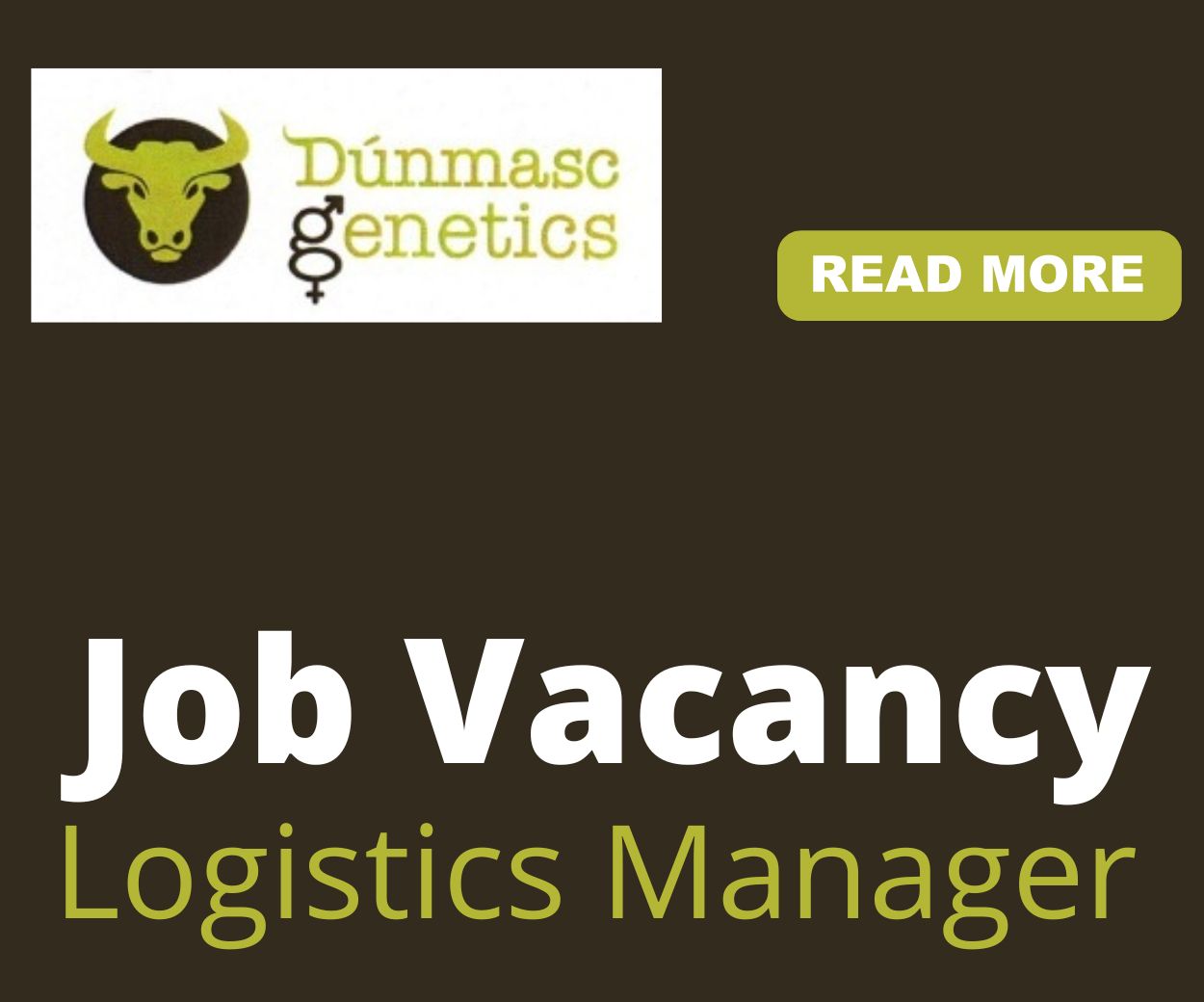 "It is supposed to be a hectic time of planning and preparation for the exciting Christmas Holidays, decorating the house, watching the Christmas ads come on, listening to festive music and appreciating all the decorative lights on the drives home.
"But for many families this year it is a time of worry and fear that they cannot afford the added expenses that come with Christmas.
"This is a worry many families will have in what is a very new world. Some might have lost their jobs, others might not be allowed go to work for the foreseeable future.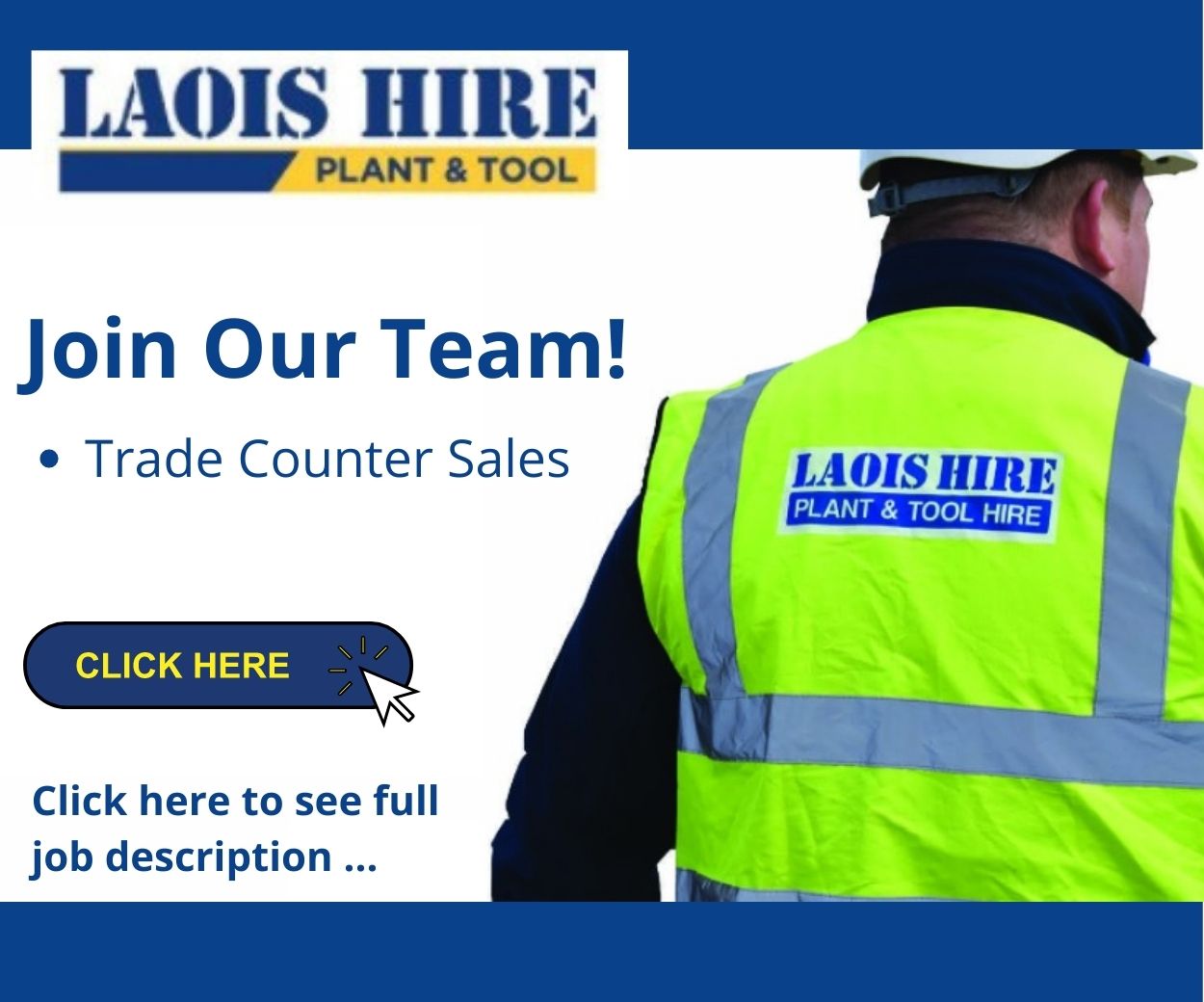 "All of us here at Scoil Chriost Rí want to help bring back the magic of Christmas to families in our community. Last year we set up the Coiste Cinealtas Committee (Kindness Committee).
"This year we are continuing the original vision of this group who last year gathered, wrapped and donated presents of books to the Peter McVerry Trust Foundation.
"These were then passed on to children in temporary accommodation and brought a smile to many children's faces.
"This year, more than ever, we need to help make children feel valued, empowered and remembered. So, we want to do what we can to take away some stress felt by parents and guardians and to, with every ounce of our energy, spread joy to all who need it.
"As a committee we pitched and discussed many ideas on how we could do this, and arrived at the decision to organise a toy drive, or a 'Bailiú Bréagán'.
"We believe that every child deserves a little bit of magic this Christmas and that it is through the transformative power of toys that we can bring real sparkle to our community."

But in order for it to be a success, Aisling says that the group need all of our help to make it work.
She said: "We have been in contact with a number of organisations and services in Laois who will help us to distribute the toys directly.
"We are keeping our school app, Facebook and Coiste Cinealtas Committee Instagram page flowing with updates on our progress, for you all to see.
"We cannot give support to the number of families we would like to help without a little helping hand, therefore we are asking you to join us.
"Join our vision of bringing the magic back into Christmas. As we know Santa cannot be ready for his trip on Christmas Eve without help from his elves, which is what we are asking from you all, a little bit of help.
"We want to give these children gifts we would have given ourselves as children. The smallest of contributions can help us give every child that little bit of extra magic they need this year.
"Let's dig deep and spread some Christmas magic."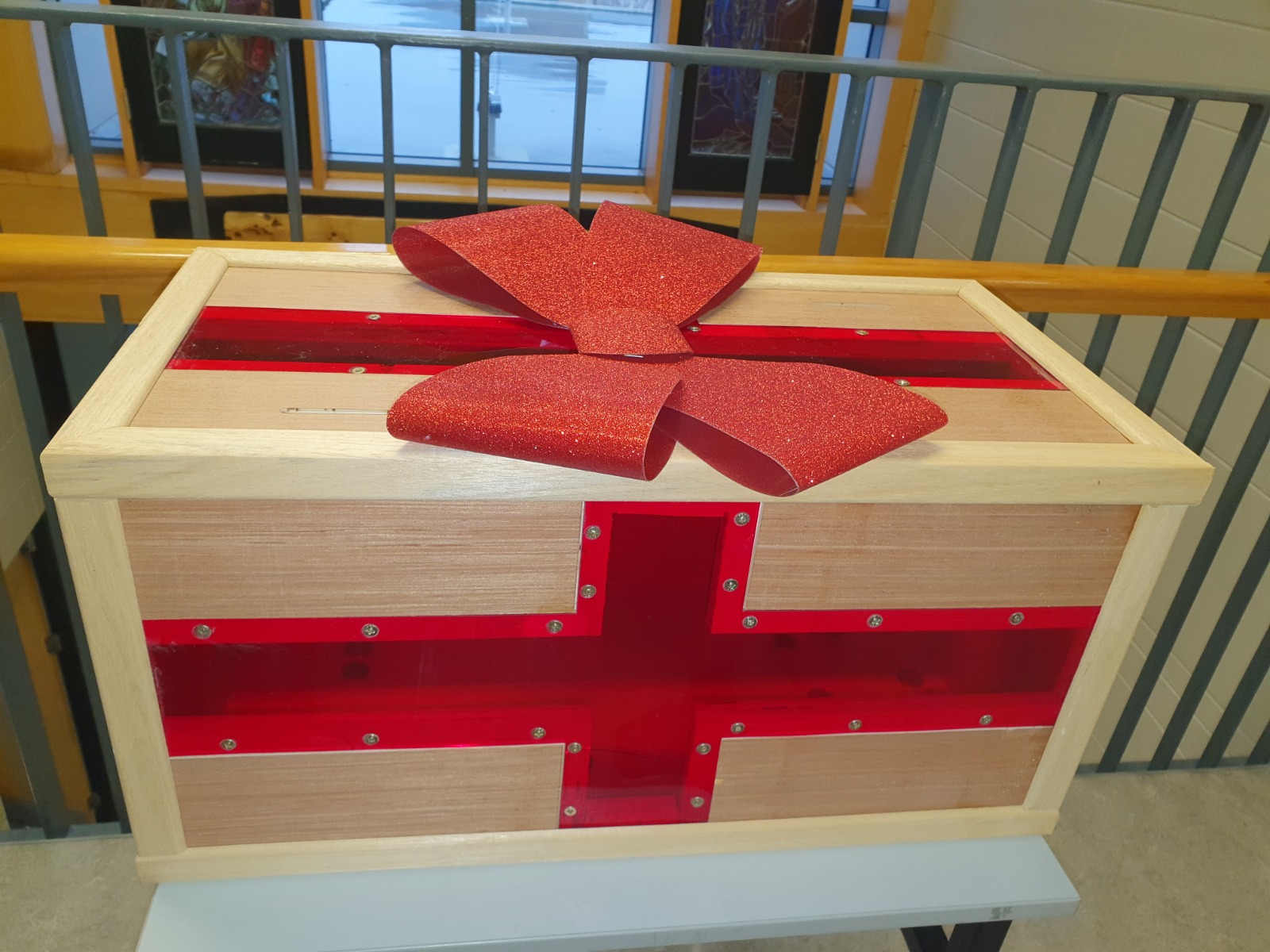 All donations can be made to Scoil Chriost Ri and for further information you can email kindnesscommitteescr@gmail.com.
Coin boxes are also available. These were made by the dad of Ella Byrne, a Fifth Year student, and any money raised here will be used to fund some of the toys while Ailbhe Quinn, another Fifth Year, had some of the materials prepped for him.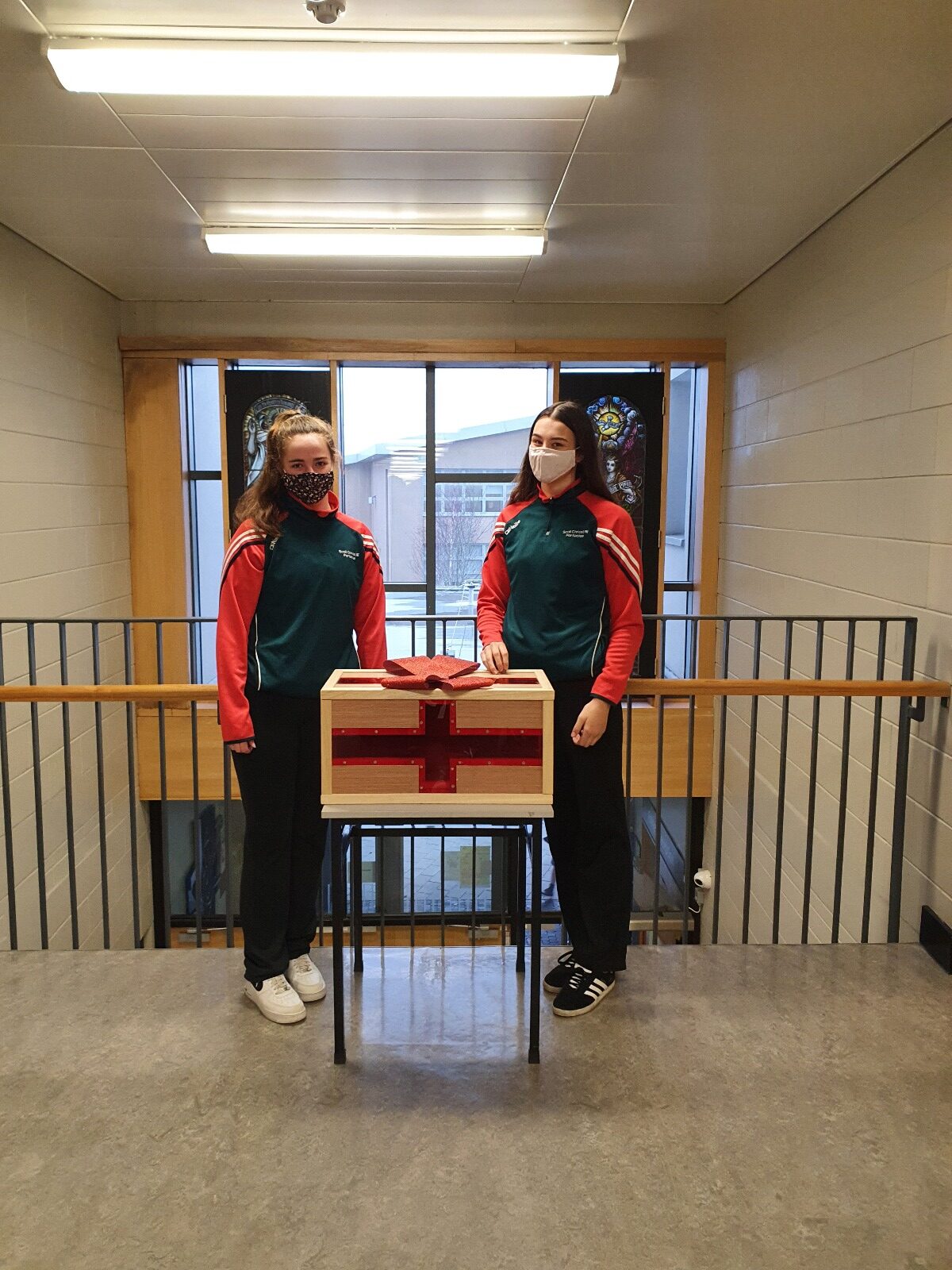 SEE ALSO – 'Sad day for Laois hurling' – Inter-county trio react to the news of Eddie Brennan departure