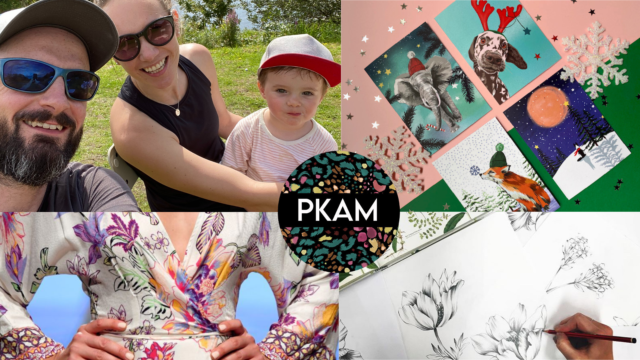 I've always been in awe of those with creative talent where beautiful images seem to appear effortlessly on paper, canvas or in the case of Laois-based print designer and illustrator, Kamila Beblot, owner of PKAM Design, on clothing worn by the famous and no so famous alike.
Her latest project, though, involves designs on recycled card for greeting cards and prints.
I'm sure it's not as easy as that but the designs and products created by PKAM Design are beautiful nonetheless.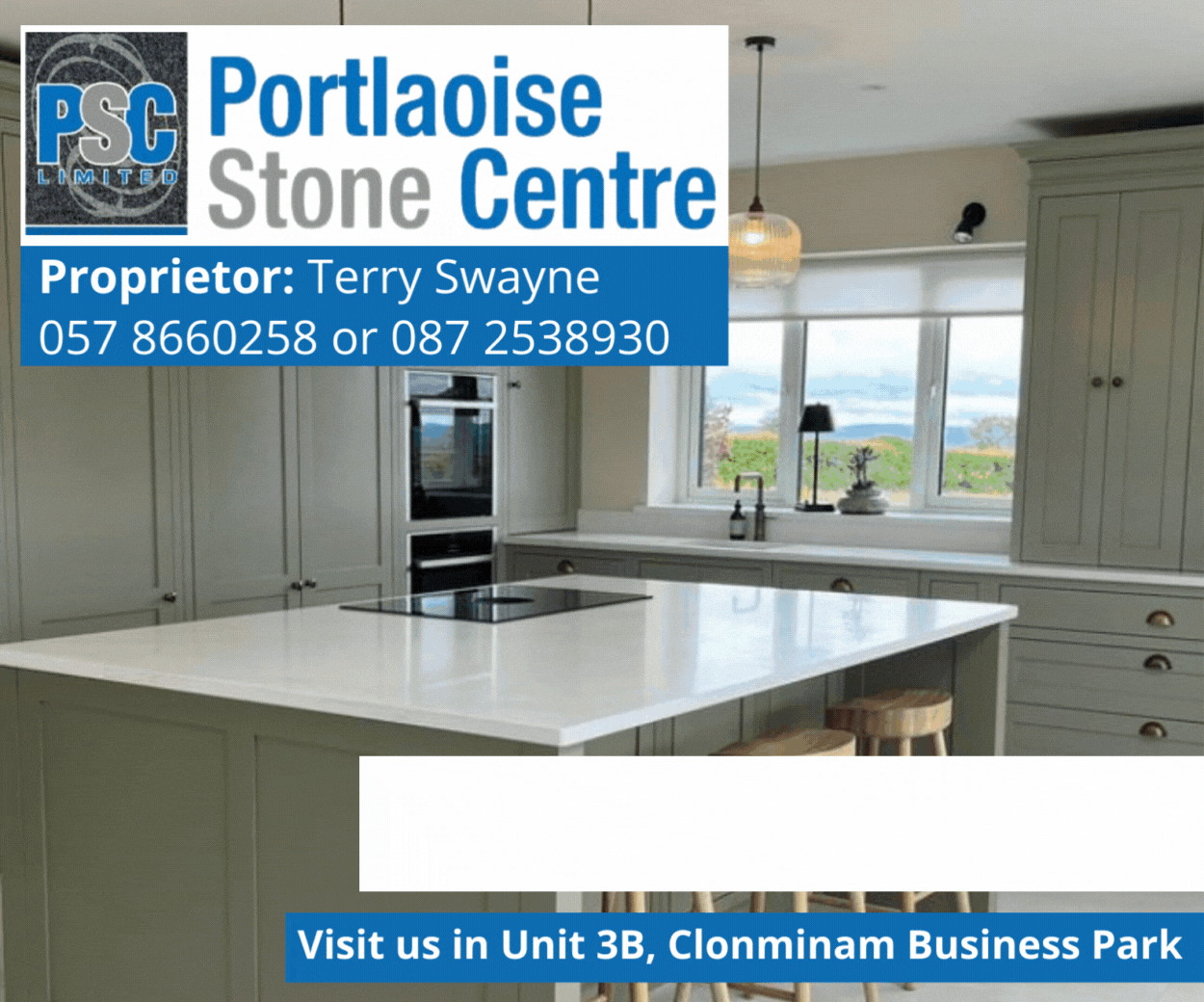 Kamila is currently producing greeting cards and printed illustrations bursting with colour and appeal with some very special options for the upcoming festive season.
Originally from Poland, she been calling Ireland and Laois home for the best part of 16 years, Kamila fills us in on her creative journey and what has her calling Laois home.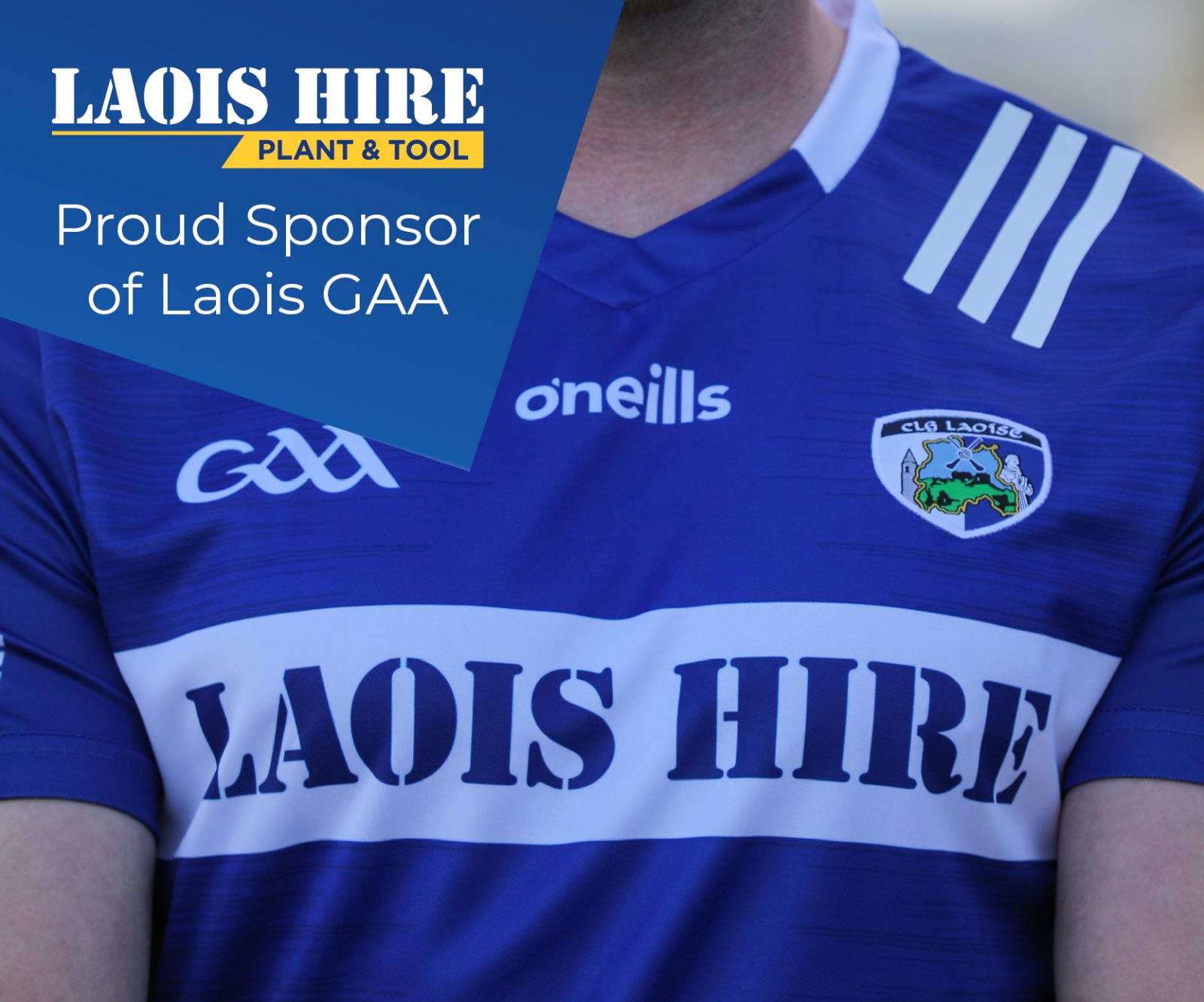 ---
Tell us how you came to live in Laois?
It all happened quite randomly really. When I moved to Ireland with my friends back in 2004 we all stayed in Naas. After a month I moved to Abbeyleix as I got a job offer there and I then ended up in Portlaoise.
The plan was to stay in Ireland for few years but I met an Irish boy and 16 years later here I am calling Portlaoise my home. We welcomed our little son Danann into our lives in 2018.
What do you miss most about home/Poland?
Definitely my family. I think you start to value the importance of family that extra bit more when you start a family of your own.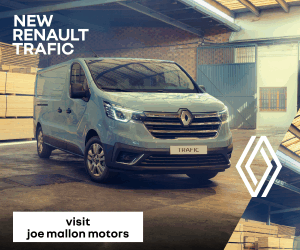 Also a good selection of quality polish beer. No, not vodka as everyone would presume.
Where did you do your formal training?
First, I did an Art, Craft and Design course in Abbeyleix VEC before I went to GMIT Center for Creative Arts & Media (formally known as Cluain Mhuire) in Galway.
I completed my degree in Textiles Design in 2013. I also recently completed a Start Your Own Business course with the Laois Local Enterprise Office.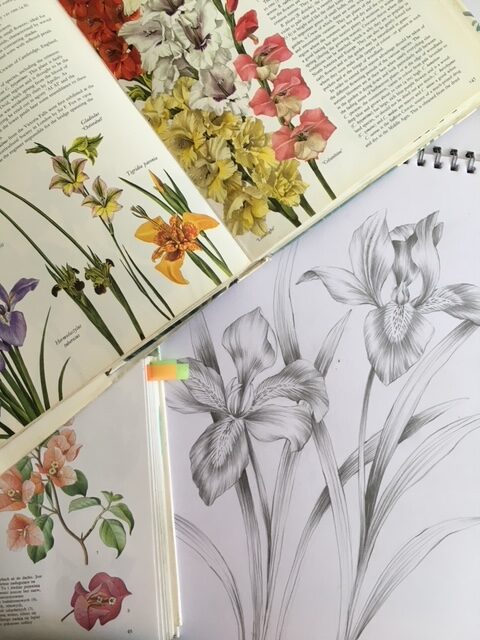 Have you always been creative?
Yes, it has always been a part of my life. Sometimes I get these flash backs from my childhood sitting at the kitchen table drawing while my mum was cooking dinner.
To this day she keeps folders and folders of my artwork from different stages of my life.
What did you want to be growing up?
For a good part of my life I thought I would be an architect. I did take up extra architectural drawing classes while I was in secondary school to help me get into the college I wanted.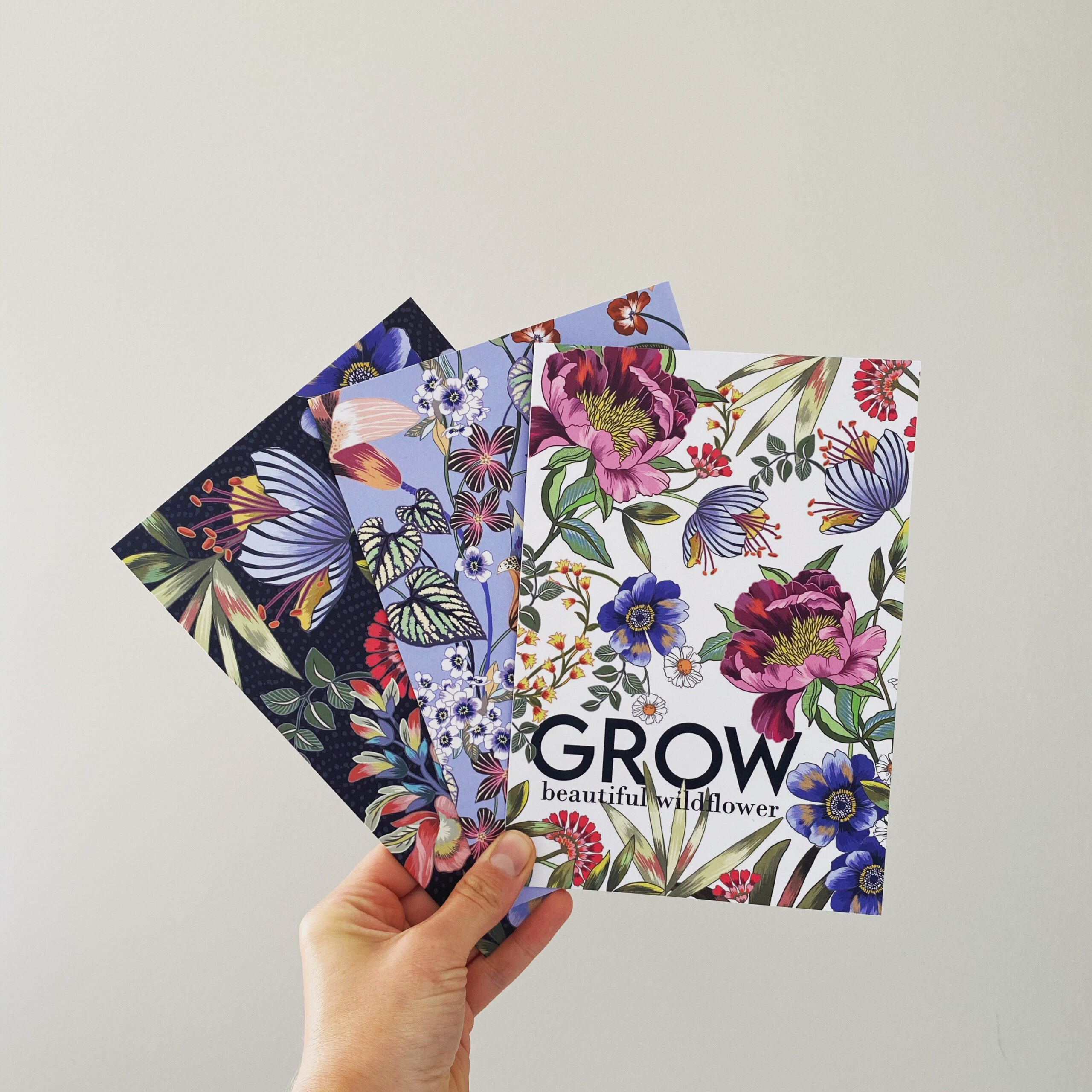 However, life circumstances changed for me at the time and I ended up coming to Ireland instead.
The architecture path simply wasn't meant to be. No regrets.
You are a print designer and illustrator … for those of us less in the know, tell us a little bit about what that involves?
Using my own drawings and paintings I create patterns for fabrics; mostly for the fashion industry.
I use Photoshop to design them to specific printing requirements and they then get digitally printed on fabric.
I work remotely for studios based in London who then sell my work to companies and suppliers all over the world. I also work for some brands directly, for example Primark in Dublin.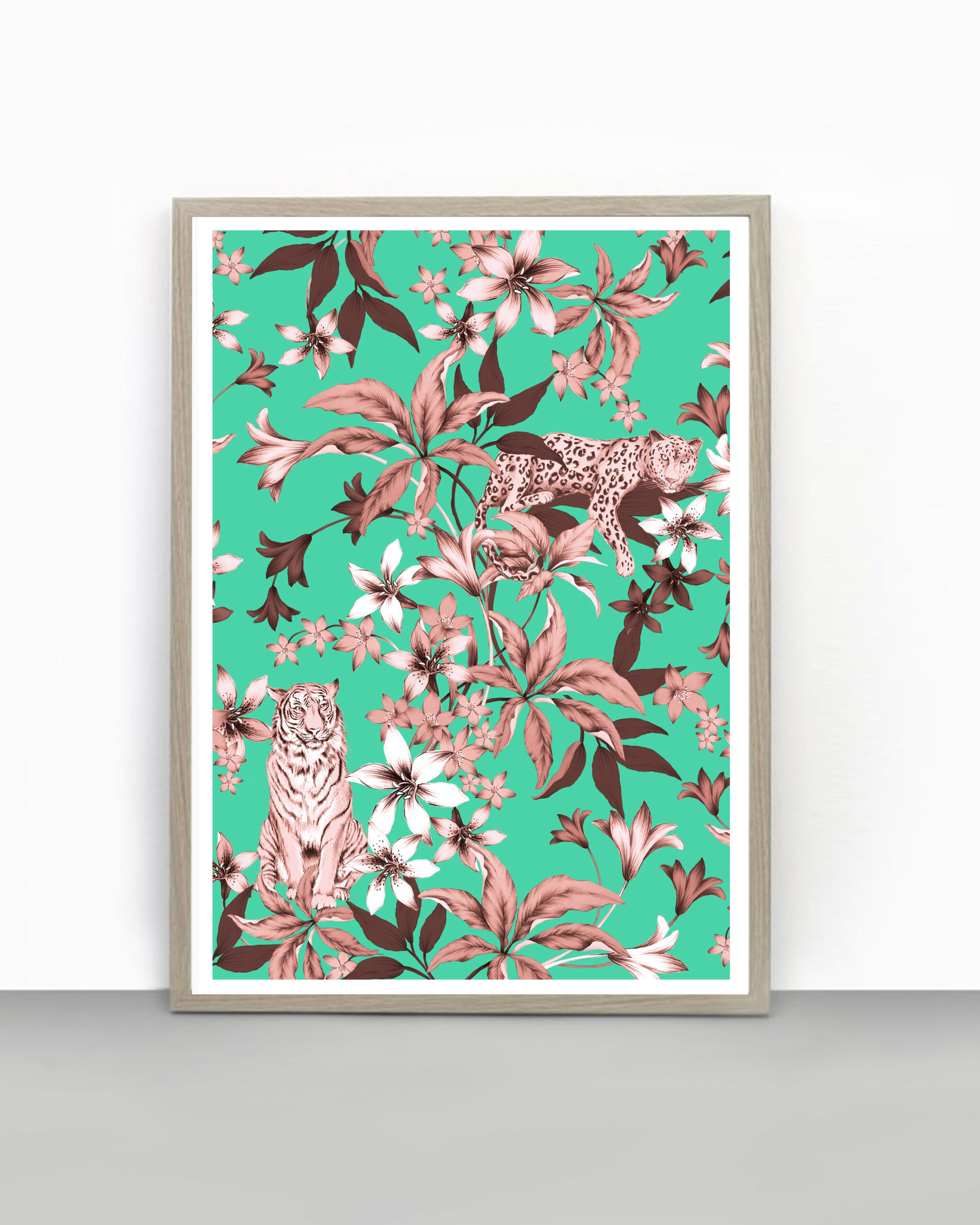 Apart from that I collaborate on smaller projects here and there. An example of this would be my recent work in partnership with a local wild florist called The Flower Witch.
I love working with people directly and discovering their visions. There are no boundaries to this type of work.
What has been the highlight of your career so far?
Spotting my designs out in the shops always brings a smile to my face, however there were definitely two highlights that stand out in my career.
Seeing Kim Sears (Andy Murrays wife) wearing a Zara dress with my hand painted tropical design on it at Wimbeldon 2017 was the first one.
The second one was spotting American actress Bella Thorne wearing a dress with my hand drawn floral design.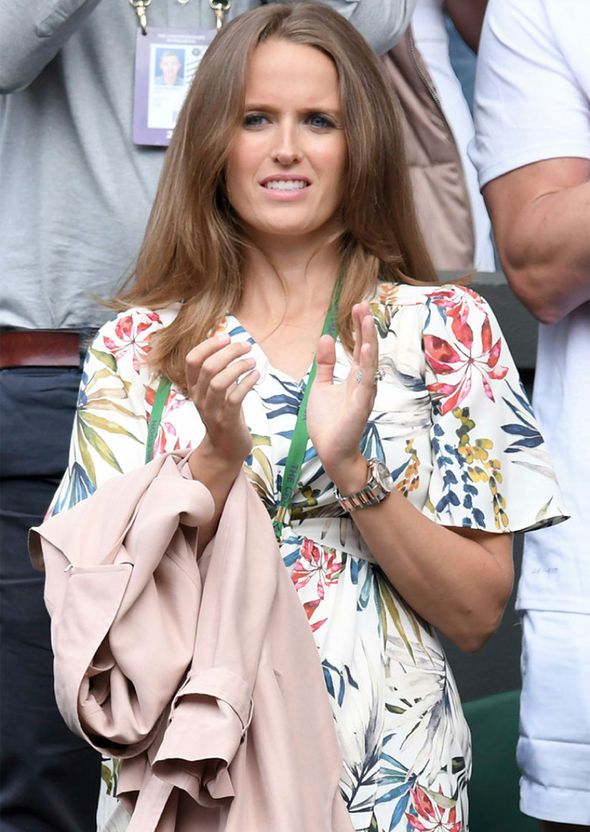 You were based in London for a number of years … what did your work involve there?
I was working for a well-known studio called Pattern Textiles where I was creating a variety of trend driven prints using my own drawing and painting combined with digital manipulation.
All my designs were then printed on fabric and were included in a collection which then travelled around the world with the sales team.
They were sold to many companies and suppliers and I also had work displayed at Premier Vision in Paris.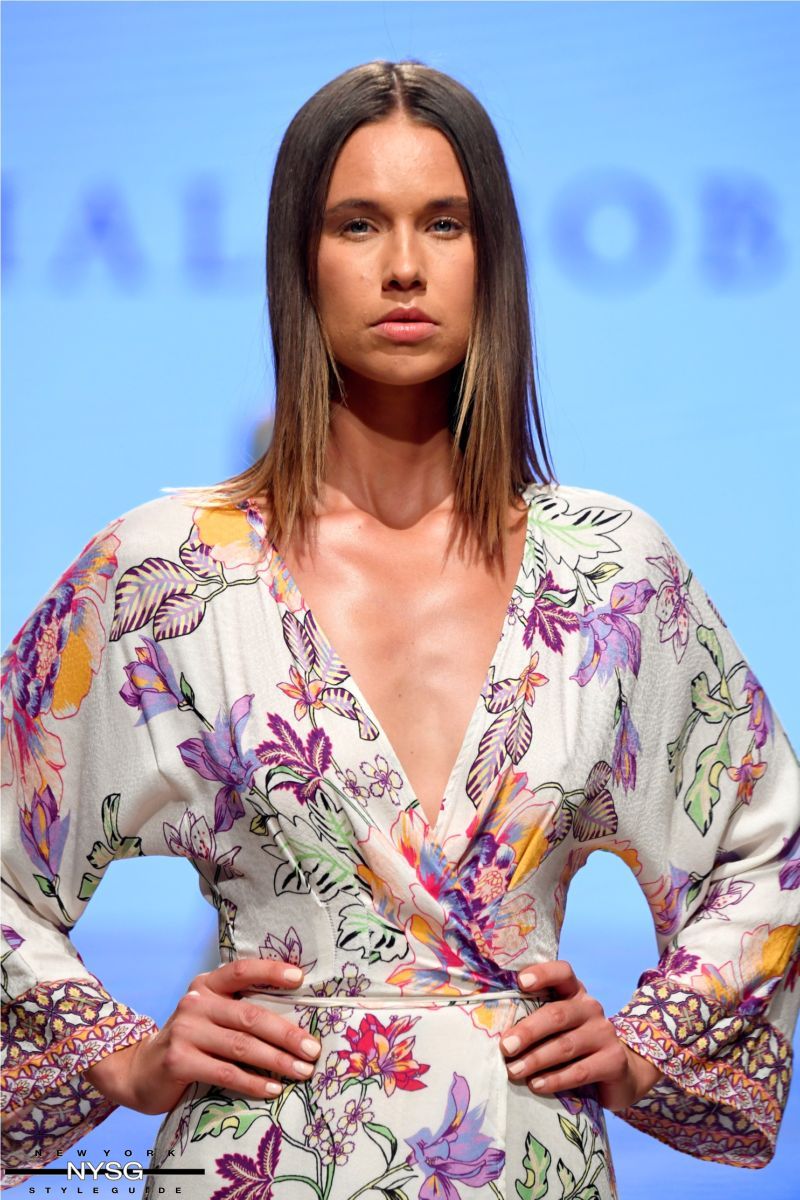 Some commonly known brands that purchased my work include names such as Zara, New Look, Asos, Top Shop, Debenhams, M&S, Stradivarius.
The only sad part of this type of work is that once my design is sold I loose all copyrights to it and it becomes the design of the brand itself. 
Floral and bloom based designs feature heavily in your creations … what draws you to these types of designs?
Yes, I think its botanical, wildlife and all-things-nature themes that I try to feature in my work the most.
The reason for that is simply myself and my partners love for nature and outdoors. I find endless beauty in all living things.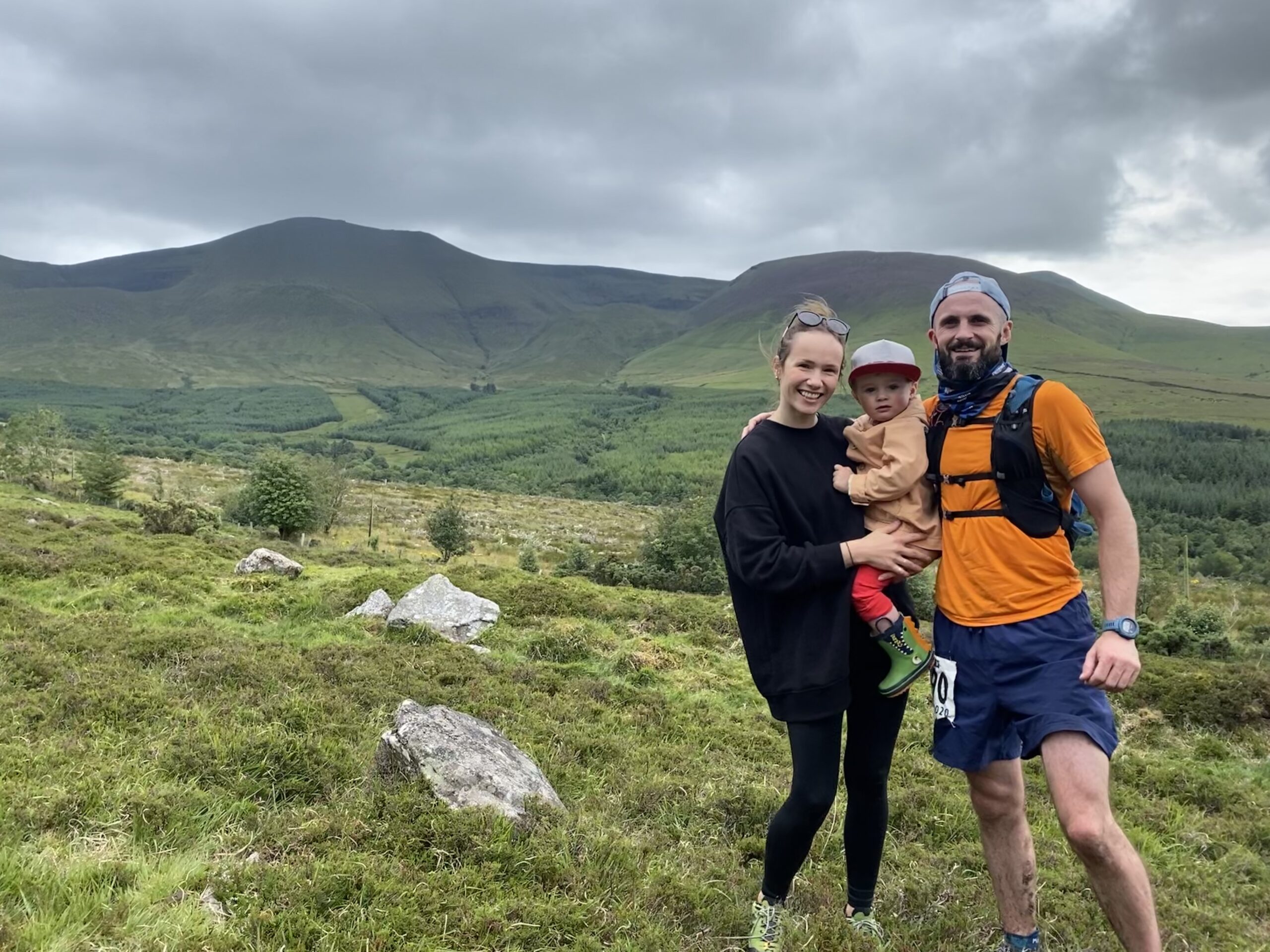 Also our home is filled with over 50 (no exaggeration, I just counted) indoor plants so I have plenty of inspiration in my surroundings.
You have worked with well known Laois fashion designer Heidi Higgins … what did your role involve?
I was working in Heidi's boutique as the front of house person most of the time. I also had an amazing opportunity to help out and learn about her collection; as her studio was located directly above the shop.
Whilst I was living in London Heidi and I did a lovely collaboration together, in which I created the illustrations for her Spring/Summer 2016 photoshoot.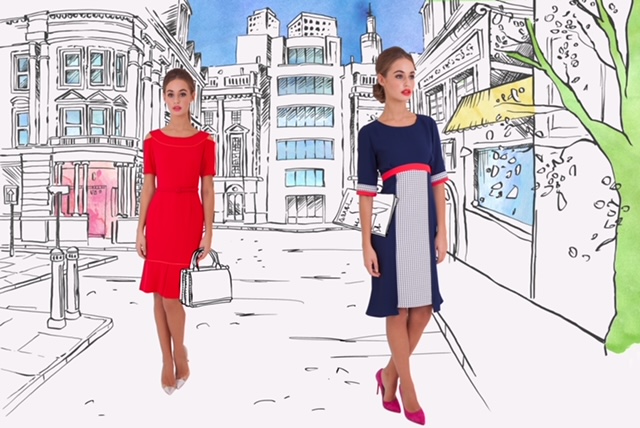 Who do you admire within your industry?
From the perspective of pattern design, I really admire the designers For Restless Sleepers and Johanna Ortiz.
However, there's a lot of smaller, sustainable brands like the Irish brand Jill & Gill that I love for what they represent.
What's the best advice you've ever received?
Stay true. I think everyone can interpret this in their own way.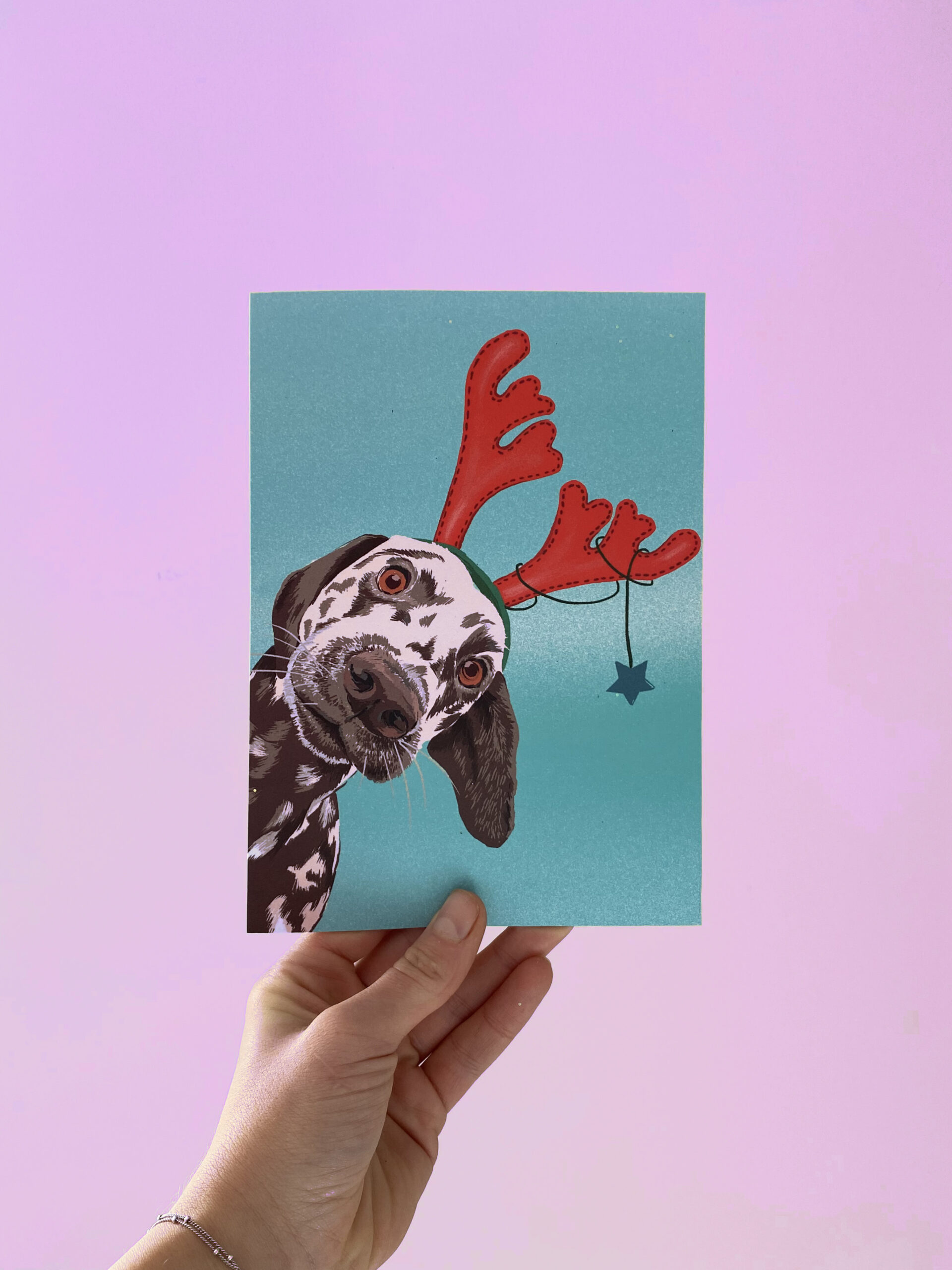 Your current focus is on handmade cards and illustrations … fill us in on that.
Yes, at the moment I do greeting cards, Christmas cards and printed illustrations under my own brand name PKAM Designs.
I design everything myself and then get it printed on recycled card here in Ireland.
All my greeting cards are designed to a generous A5 size so that they can be transformed to wall art after initial use.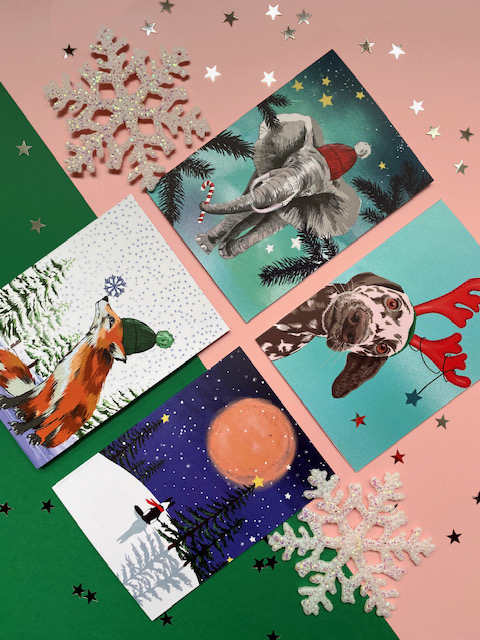 I want people to think of them as a keepsake rather then another standard card.
All my work is available to purchase on my Etsy shop which people can access easily as a guests.
You print on recycled cards and all your packaging is 100% biodegradable … is sustainability a subject close to your heart?
Yes, sustainability is definitely close to my heart especially knowing how wasteful the fashion industry can be.
I think we are all getting a bit more aware of what is happening in the world with global warming etc. I feel that any little thing we can do or change within our lifestyles to help the environment counts.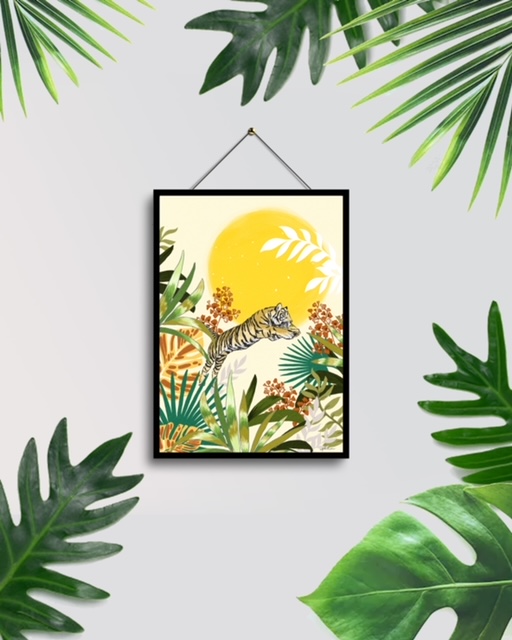 I would love if my work had a minimum footprint and I'm aiming to work towards it. That's where the idea of my greeting cards being reused as wall art comes from.
What's the future look like for PKAM Design?
There's lots of ideas on the agenda. I don't want to give away too much at this time; but I am hoping to work on some bespoke wedding invitations in the new year and I'm always open to any new projects and collaborations.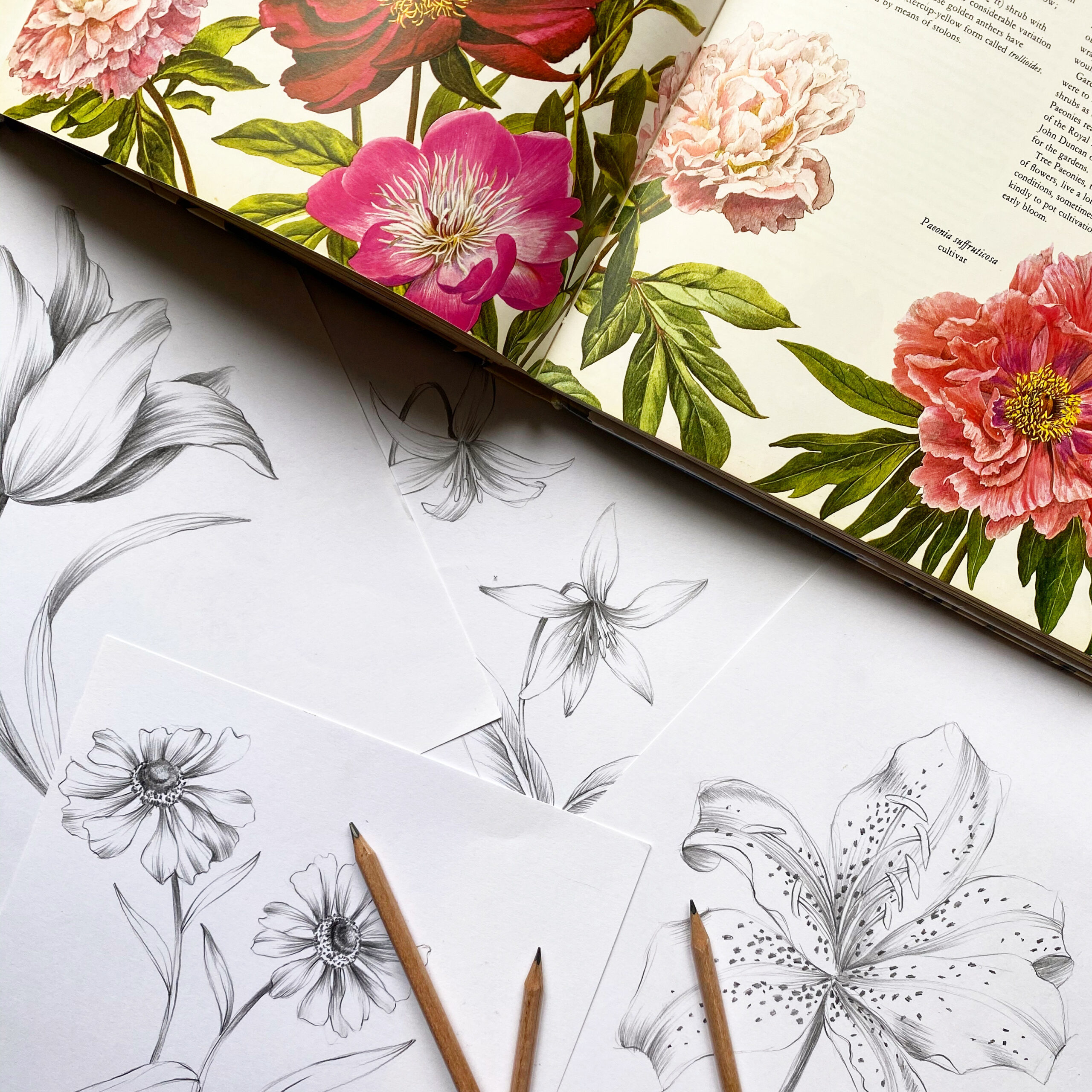 I'm going to continue with my freelance work and create new cards and prints for my shop also. Somewhere down the line I'd like to add some form of PKAM textiles to my shop.
You can stay tuned and follow my journey on my Instagram @pkamdesign.
Just for fun…
City escape or country retreat? City girl at heart but nothing beats country retreat though.
Good book or good podcast? At the moment a good podcast. It is perfect for when I'm designing.
Tea or Coffee? Definitely coffee to start off the day but tea throughout the day.
---
SEE ALSO – Machado Men's Grooming: CEO Síle Headen on starting up, "Movember" and exporting plans