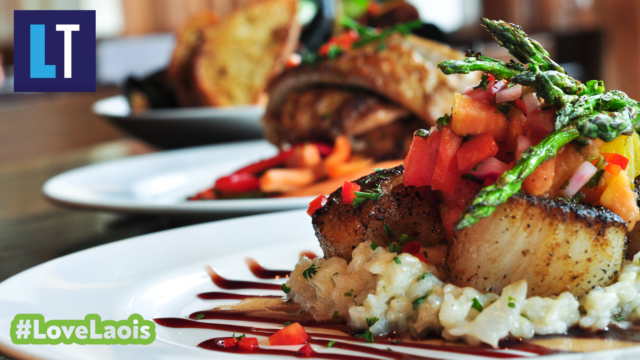 And again, the country is slowly opening back up again after a extended period of closures.
This time among the businesses re-opening are restaurants.
And who doesn't like eating out on occasion? With that in mind, we're putting together a list of Laois restaurants and coffee shops that are open again and we will be publishing it on our site this weekend.
It'll be a fairly wide-reaching county-wide list – and while we're doing our best for it to be as exhaustive as possible, we're asking any restaurant business that would like to be included to please get in touch with us to ensure we don't leave you out.
As a family-owned and locally-owned media business, we know only too well the harsh commercial reality that 2020 has been.
But we can all our do our bit to help each other. Think Local, Spend Local, Love Laois.
If you would like us to include your restaurant in our online directory – or if you would like to let us know about a business that we should include – please email emily.miller@laoistoday.ie.
There is no charge to businesses to be included. 
SEE ALSO – Laois farming family provide the barley for first organic Irish whisky