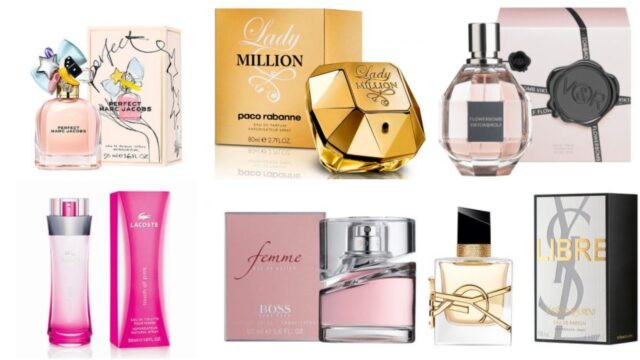 Perfume is always a popular Christmas gift and at Laois Pharmacy have a huge selection online and in store.
You can check out 10 of their top fragrances here, with big reductions available on some of the brands.
In each case you can click directly through to the perfume in question.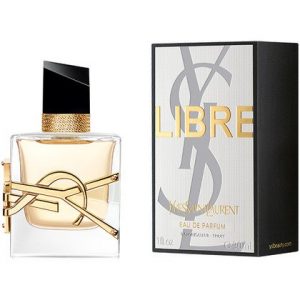 Yves Saint Laurent fragrance available from Laois Pharmacy. A grand floral Eau de Parfum, with an unequivocal YSL twist. The burning passion of the orange blossom flowers from Morocco, twisted with the aromatic boldness of lavender from France.
---

Modern Muse by Estee Lauder is a floral fragrance for women.
Modern Muse opens with a bouquet of clean petals, jasmine and tuberose with a hint of orange. The scent of jasmine and tuberose accompanies the woody heart of patchouli. The base is a wonderful composition of vanilla, amber and soft musk.
---

A floral, woody, amber creation originating from the bold excessiveness of two powerful notes (cashmeran and amber) brightened by a sun flower (sambac jasmine). The olfactory expression of radiation and splendour. The fragrance bottle is like a gem, concealing the secret of Alien.
---

Heels are the ultimate symbol of power, igniting passions with their extreme sensuality. Completing that 'femme fatale' look, the Good Girl bottle defies the laws of earthly attraction, combining haute couture aesthetics with technical expertise. If you give a girl the right shoe, she can conquer the world.
---

Flowerbomb by Viktor & Rolf is a oriental floral fragrance for women.
The scent explodes with sweet tea, fresh lime and florals like jasmine, centifolia rose, freesia and Cattleya orchid on a lingering base of musk and patchouli. Viktor & Rolf released the scent in 2005 to wide acclaim and since then it has been released in several special editions and gift sets as well as a male counterpart; SpiceBomb.
---

Lady Million by Paco Rabanne is a woody, fresh and floral scent for women.
---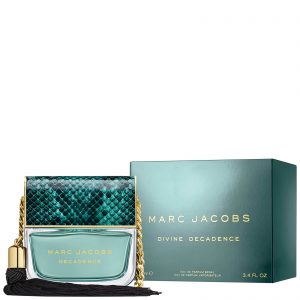 The flash of a sparkling Champagne accord announces a luxurious Eau de Parfum with a radiant, effervescent personality. Seductive facets of orange blossom and bergamot confirm the impression, amplified by the arrival of white flowers in swoony profusion: virtual armfuls of gardenia, hydrangea, honeysuckle and iris.
Divine Decadence drys down on the skin to a lavish, lingering finish, the incarnation of glamorous indulgence: luminous textures of liquid amber and sensual vanilla, suffused with exotic saffron.
---

This Marc Jacobs Perfect Eau de Toilette is a playful and unexpected new perfume for her. This comforting floral scent will encourage you to embrace your true self. Modern, bright and feminine, it opens with vibrant rhubarb and daffodil notes, with an almond milk heart and a soft dry down of cedarwood and cashmeran.
---

BOSS Femme Eau de Parfum 50ml
---

Lacoste Touch of Pink for women is the feminine expression of an authentic and carefree sensuality. A fragrance for independent and spontaneous women with the magnetism of vitality. Fashioned in vibrant pink and white, the Lacoste Touch of Pink bottle embodies the scent's effortless charm.
SEE ALSO – Check out the Laois Pharmacy website here