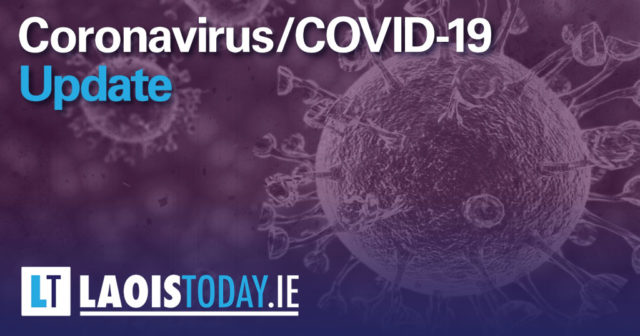 There have been 242 further Coronavirus cases but no further deaths according to figures released today by the health authorities.
There were fewer than five cases meaning the Laois 14-day incidence rate remains at 55.7. The current national rate is 80.7.
Of the cases notified today;
113 are men/129 are women
63% are under 45 years of age
The median age is 37 years old
76 in Dublin, 27 in Donegal, 22 in Kilkenny, 16 in Galway, 14 in Louth and the remaining 87 cases are spread across 18 other counties.
As of 2pm today 223 COVID-19 patients are hospitalised, of which 28 are in ICU. 9 additional hospitalisations in the past 24 hours.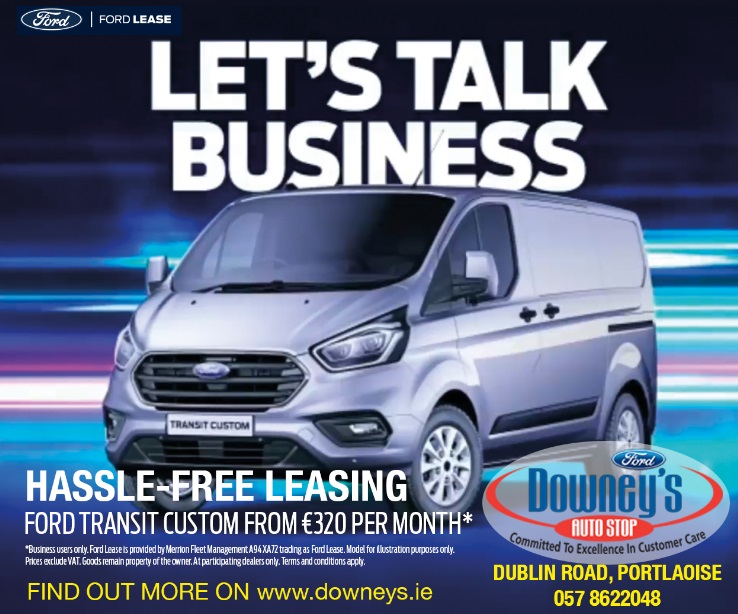 New Cases in Laois
December 5 – 0
December 4 – 9
December 3 – 2
December 2 – 0
December 1 – 1
November 30 – 5
November 29 – 2
November 28 – 2
November 27 – 4
November 26 – 4
November 25 – 6
November 24 – 5
November 23 – 1
November 22 – 2
November 21 – 1
14-day case rate in Laois per 100,000 population
December 6 – 55.7
December 5 – 55.5
December 4 – 56.7
December 3 – 49.6
December 2 – 50.8
December 1 – 55.5
November 30 – 55.5
November 29 – 51.9
November 28 – 50.8
November 27 – 55.5
November 26 – 57.9
November 25 – 54.3
November 24 – 54.3
November 23 – 49.6
November 22 – 57.9
November 21 – 60.2
New cases in Laois during past 14 days
December 6 – 47
December 5 – 47
December 4 – 47
December 3 – 42
December 2 – 43
December 1 – 47
November 30 – 47
November 29 – 44
November 28 – 43
November 27 – 47
November 26 – 49
November 25 – 46
November 24 – 46
November 23 – 42
November 22 – 49
November 21 – 51
SEE ALSO – Ticket only as Portlaoise parish announce Christmas mass plans