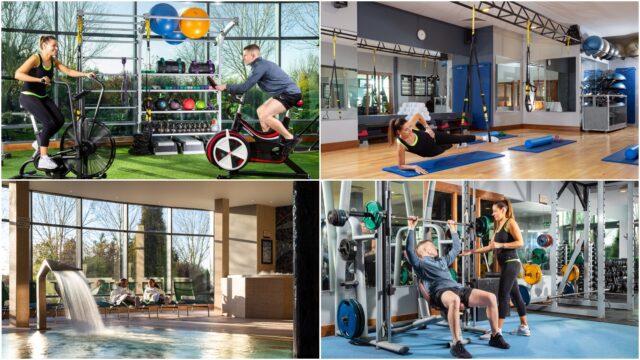 It's that time of year… Christmas!
A time to be with family and friends, to gather around the fire and
indulge in lots of festive treats!
We are all for over indulging, especially after the year we have all had, so go on, eat another chocolate and enjoy it!
Don't worry if you put up a few lbs there will be plenty of time in January to work on a new fitness plan and shed that extra weight we'll all have gained over the festive period.
If you're thinking about how you're going to tackle those fitness goals in 2021, then you're reading the right article!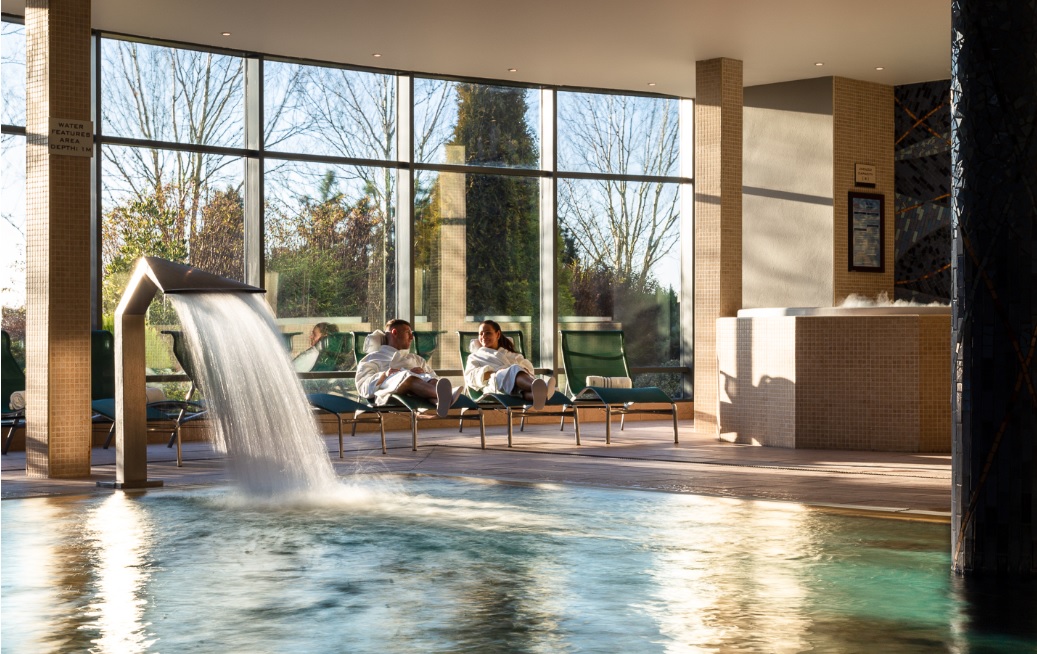 The fitness team at The Heritage Health Club have years of experience when it comes to getting fit and healthy and what better time of year that January to do it!
We have 15 years of experience working with clients and helping them reach their own goals when it come to fitness.
We are firm believers that everyone is individual and each person should have a targeted approach tailored to your own personal goals and needs.
Whilst some people want to shed pounds, others might want to tone up.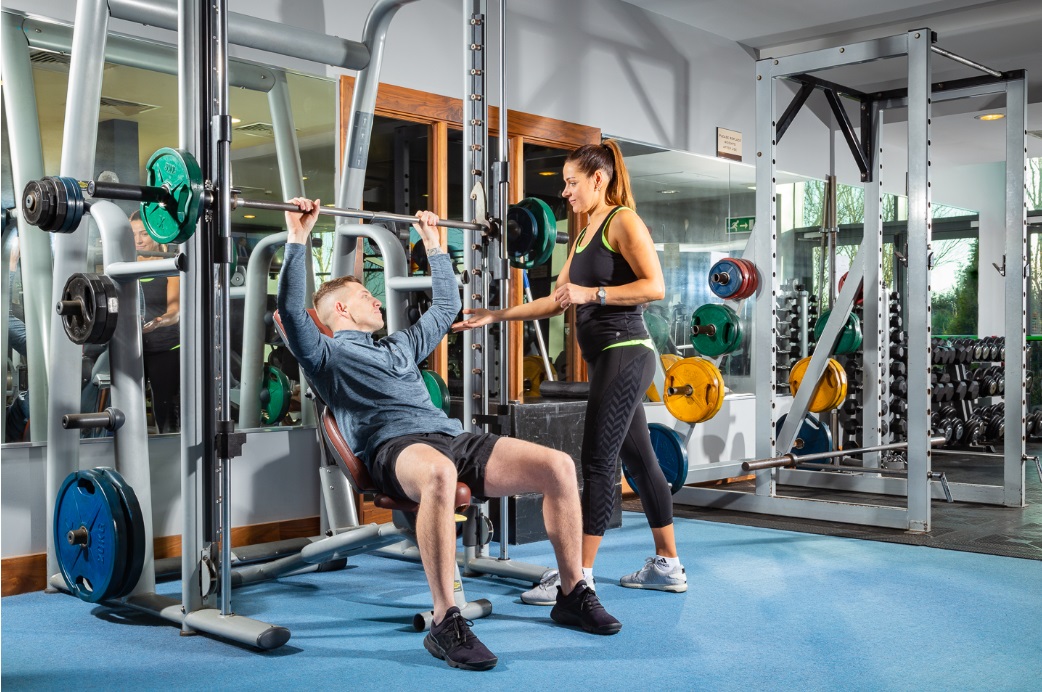 Some want a gym membership for all of the health benefits being fit and healthy has, others like the social aspect of meeting friends for a training session and staying mentally healthy as well as physically.
The Heritage Health Club team have worked really hard over the past couple of months to ensure that our gym and pool are a safe environment for our valued members.
We want all of our members to feel they that they can train in a very Covid compliant space and not have to worry at all.
Some of the measures that we have implemented across the pool and gym are as follows:
Quotas applied for both Pool and Gym in line with social distancing recommendations.
Zones created on gym floor-max of one users per zone at all times.
All members asked to pre and post clean each piece of equipment used.
Health Club Team clean all gym touchpoints and sanitize all the gym machines after each gym session before the next pre-booked group arrive.
Gym area deep cleaned twice daily.
Group fitness classes are in a socially distanced studio with individual exercise zones/pods. All equipment sanitized pre and post class.
All members bring their own mats, towels and water bottles.
Health Club Team clean and sanitize all swimming pool and changing room touch points before next pre-booked group arrive.
All Health Club members asked to wear face masks throughout the Club.
Perspex screens installed in between all cardio equipment.
New Fast Track check in system installed to allow members to check in swiftly with as little staff contact as possible. Also allows for a contact tracing log to be generated.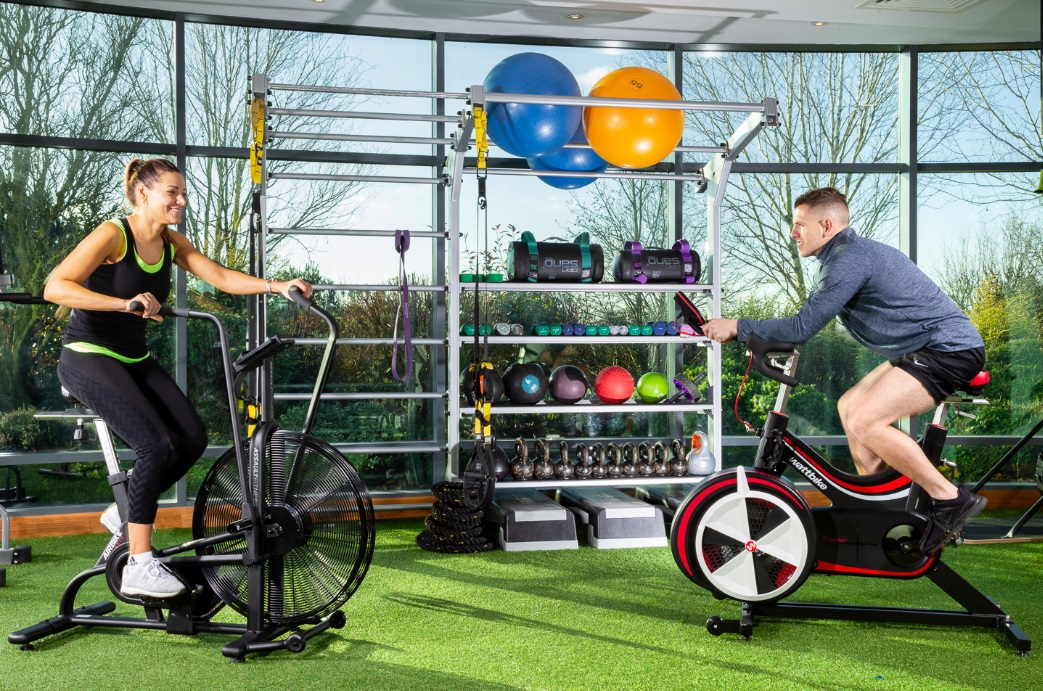 In addition to our increased safety measures, the Health Club gym equipment was all upgraded in 2020 with a range of new machines, free weights and work out areas to suit all types of workouts.
There are so many benefits to becoming a member of The Heritage Health Club, from our very flexible opening times, to full use of our fitness classes, which are being given virtually via Zoom during lockdown, to ensure that our members never miss a class.
All members also have full usage of our 5km woodland walking trail which is an amazing, groundlit walking trail that stretches around The Heritage golf course with amazing scenery and views.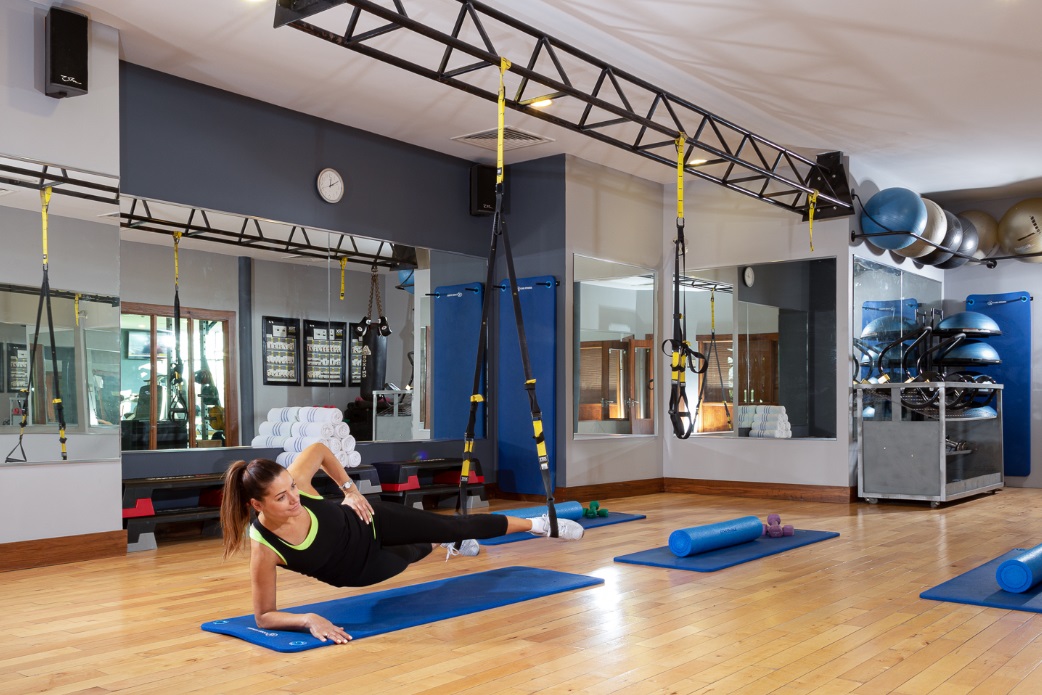 It's fantastic to have an outdoor trail where you can enjoy a walk, run or cycle in the fresh Laois air – Great for both body and mind, especially as so many of us are working from home now.
See below all of the fantastic reasons to become a member of the Health Club and check out our membership rates by clicking the link here.
Benefits of being a Health Club member at The Heritage:
15 Metre Leisure Pool & Poolside Jacuzzi
Access of 5km Ground-Lit Outdoor Walking/Jogging Trail
Sauna & Steam Room in Both Ladies & Gents Changing Rooms
State of the art Technogym Equipped Fitness Suite
Full Range of Machine & Free Weights
Fitness Studio. All Classes Are Included in Membership
Indoor Cycling Studio & TRX Training System
Quarterly Fitness Consultations & Personalised Programmes
2 Complimentary P/T Sessions with Annual Membership; 1 PT Session With 6 Months Membership
Access 7 Days Per Week-Full Membership; Mon-Fri 9am-5pm -Off Peak Membership
10% Discount On Spa Products & Spa Treatments
Preferential Members' Rate for The Heritage Spa
Experience
10% Discount on food menu in Seven and Blakes Restaurant
• All package elements are subject to availability, terms and conditions apply
Discounted rates for over 60's and students
Our team of health and fitness experts are here to help you, even if it's just something that you are thinking about right now but are interested in finding out more about our memberships, just send an email to fitness@theheritage.com or give the team a call on 057-8645500 and press 3 for the health club.
One of our fitness experts would be happy to have a call with you or do a Zoom consultation and talk you through how we can help you and which type of membership would best suit your needs.
We are also offering LaoisToday readers an exclusive offer of 10% off yearly, pre-paid memberships. Just quote 'LaoisToday' to avail of this discount.
If you want to try out the gym before committing to a membership, just email fitness@theheritage.com or call us 057-8645500 and press 3 and we will post you a one-off voucher for one free gym session so you can see if The Heritage Health Club is the right fit for you.
We think you'll be hooked after your first try! These offers are for a limited time only and are exclusively for LaoisToday readers, so be sure to quote LaoisToday when enquiring about these.
SEE ALSO – Check out the dedicated jobs section on LaoisToday