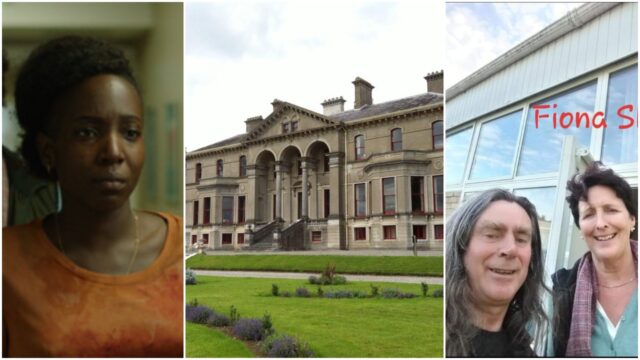 A British horror film with huge Laois involvement hit US screens early last month.
The psychological thriller 'Kindred', directed Joseph Marcantonio, was shot in 2019 – with the bulk of the filming done on the grounds of the Electric Picnic in Stradbally.
And not only was the film shot in Laois, the producers also sought out and managed to get a host of Laois people to appear as extras in it too.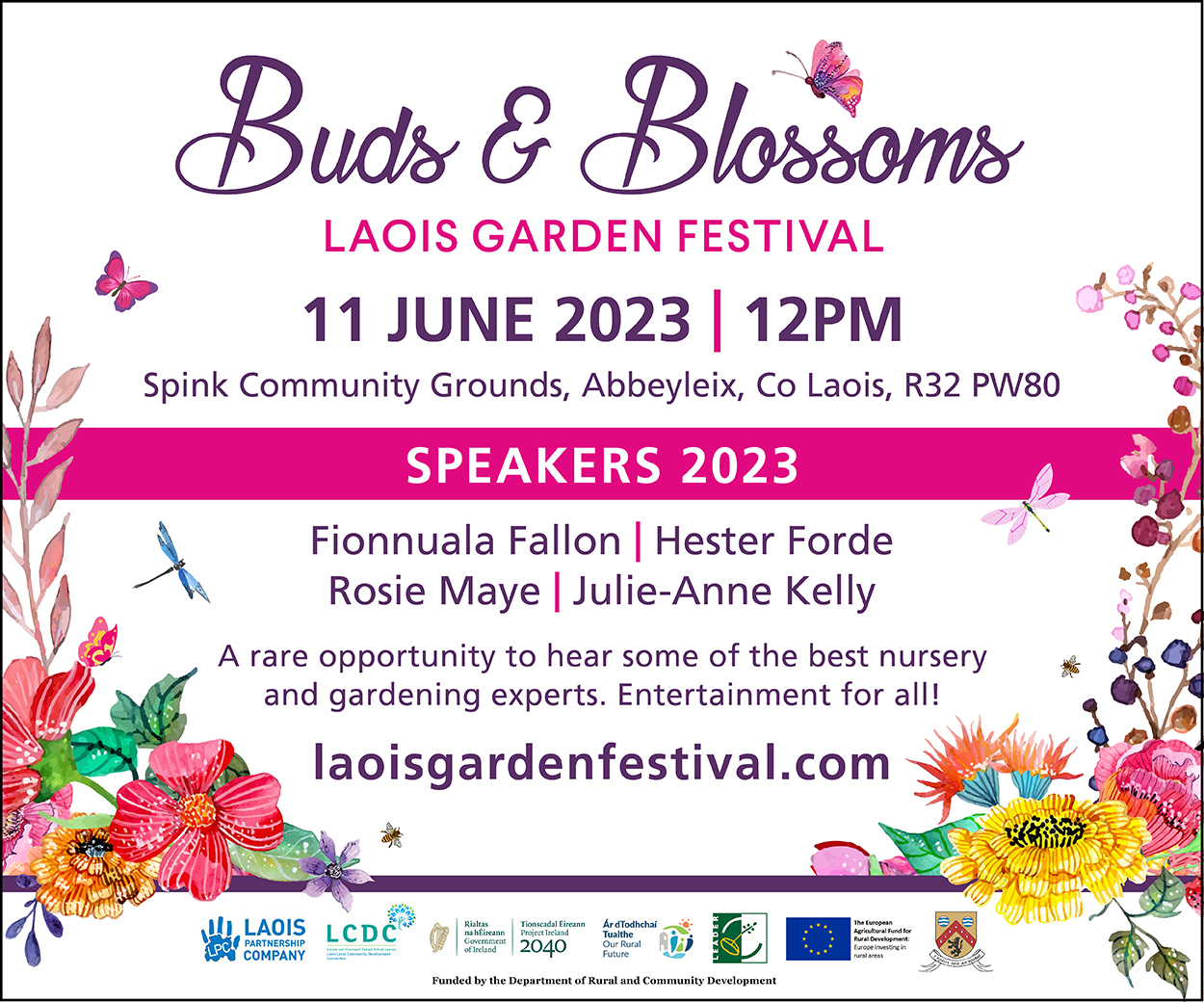 Kindred is described as a psychological thriller rippling with suspense.
It follows vulnerable mother-to-be Charlotte (Tamara Lawrance) as she is taken in by her recently deceased boyfriend's mother (Fiona Shaw) and her stepson (Jack Lowden), who seem increasingly obsessed with her every move.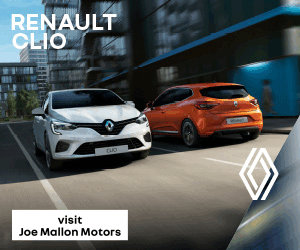 Plagued by mysterious hallucinations, Charlotte's suspicions grow about Margaret and Thomas' intentions for her unborn child.
Scenes from the film feature extensive insights into both the inside and outside of Stradbally Hall – the home of the Cosby family who own the land where the Electric Picnic is staged each year.
Stradbally Hall as it appears today, dates from the middle of the 19th Century. It is an enlargement in classical style of a Georgian house, which had been built in 1772 to replace a yet older residence.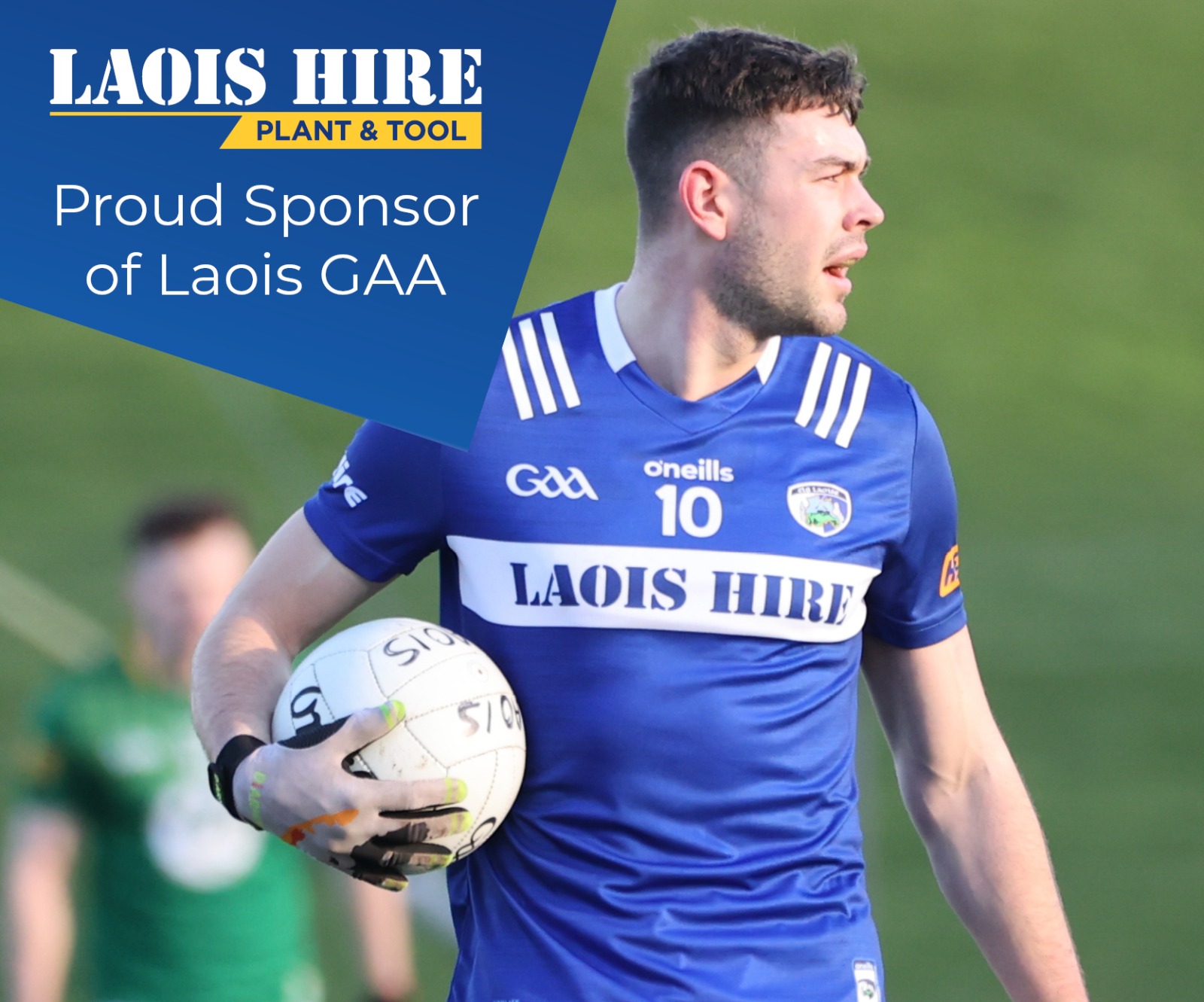 The estate itself dates back to the plantations and director Joe Marcantonio explained to moveablefest.com why he chose Stradbally Hall.
He said: "Growing up in England, we're not short of a few manor houses, but they all tend to be either done up with a car park and a cafe in them for tourists to come around or they're so crumbling that they've fallen apart that no one can look after them.
"The way the class system is in this country, it's a real problem for people that if you inherit these houses — every time a generation dies, the government comes and takes 40% of your earnings and you're left with less money to try and keep this house that's been in your family for 400 years.
"When your generation dies and [it's] your kids, they've got 40 percent less than that, so it's a constant issue for these families.
"We went to Ireland because and we tried to find this place, but all the ones we found were not quite right or had been turned into a hotel and spa or a wedding venue.
"We kept hearing whispers about Stradbally and no one had really shot there because it's so far out of Dublin, it's difficult to shoot in.
"You have to put crew up and it's hard to get kit delivered, but for us, it was perfect. As soon as we saw it, I was like [to the producer], 'I know what you're going to say. This is going to cost a fortune. But this is the perfect place'.
"So we just moved everyone in and we didn't have winnebagos or trailers.
"Everyone just had a room – a room in the house for hair, a room in the house for makeup, a room in the house for each of the cast – even I had a little room. I think I went in it twice to calm down and that's about it."
Moore Abbey in Monasterevin and Timogue Cross in Timahoe were also sites where scenes were filmed – as well as Dunne's Pub in Stradbally.
While anyone who watches the movie may spot a couple of familiar faces.
Stradbally natives Austin 'Watt' Clancy, his son John and the Deegan twins Jack and Alison were among those to make the cut as extras.
It wouldn't be the first time that members of their respective families appeared on the big screen as John Clancy and Bill Deegan (both RIP), grandparents of John and Jack and Alison, previously starred in The Blue Max – a 1966 British War Film.
Other local people who were hired as extras include Seamus Lalor Jnr, Nuala Warren Monaghan, Sean Donoghue, Martin Mahon, Una O'Connor, Bobby Kennedy, Noel Ryan, Dixie Lynch, Chloe Sheehy (all Stradbally) and Olive Conroy (Mountmellick).
While Timahoe native Leah McDonald, who has just completed a degree in film and broadcasting, worked on the film as part of the crew in the role of a floor runner.
The cross used in the funeral scene also had Laois connections as it was made by Stradbally funeral director William Whelehan.
St Colman's NS secretary Esther Luttrell also appeared as an extra, playing the role of a doctor and she described the experience as 'thoroughly enjoyable'.
She said: "They started on May 5 and extras were cast a few days later. Extras filming then took place over three days on the following week.
"Fiona Shaw was amazing, her presence is so powerful. While Tamara Lawrance was outstanding. It was wonderful to see them getting into character.
"They were long days but a wonderful and brilliant experience."
There is no Irish release date for the film yet but it can be viewed by on Amazon Prime.
SEE ALSO – Laois minor footballers confirm captain, vice-captain and 35-man panel ahead of Leinster opener