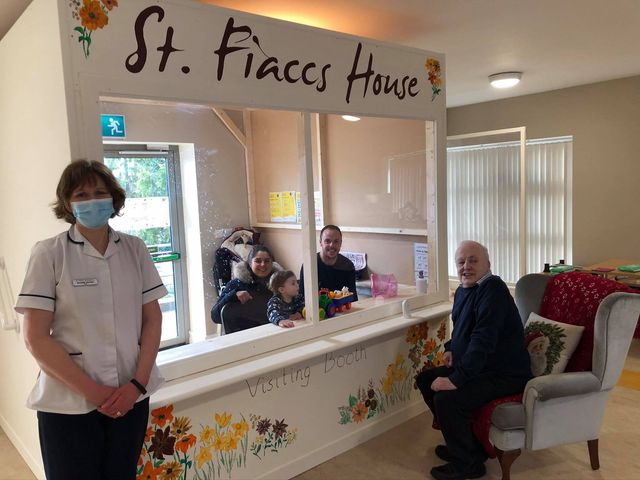 This is absolutely brilliant.
Residents of nursing homes around the county have been doing it tough as the Covid-19 pandemic has robbed them of the chance to interact physically with their loved ones.
For the last number of months, nursing home visits have been banned completely – except for in the last two weeks when they have been permitted, but only on compassionate grounds.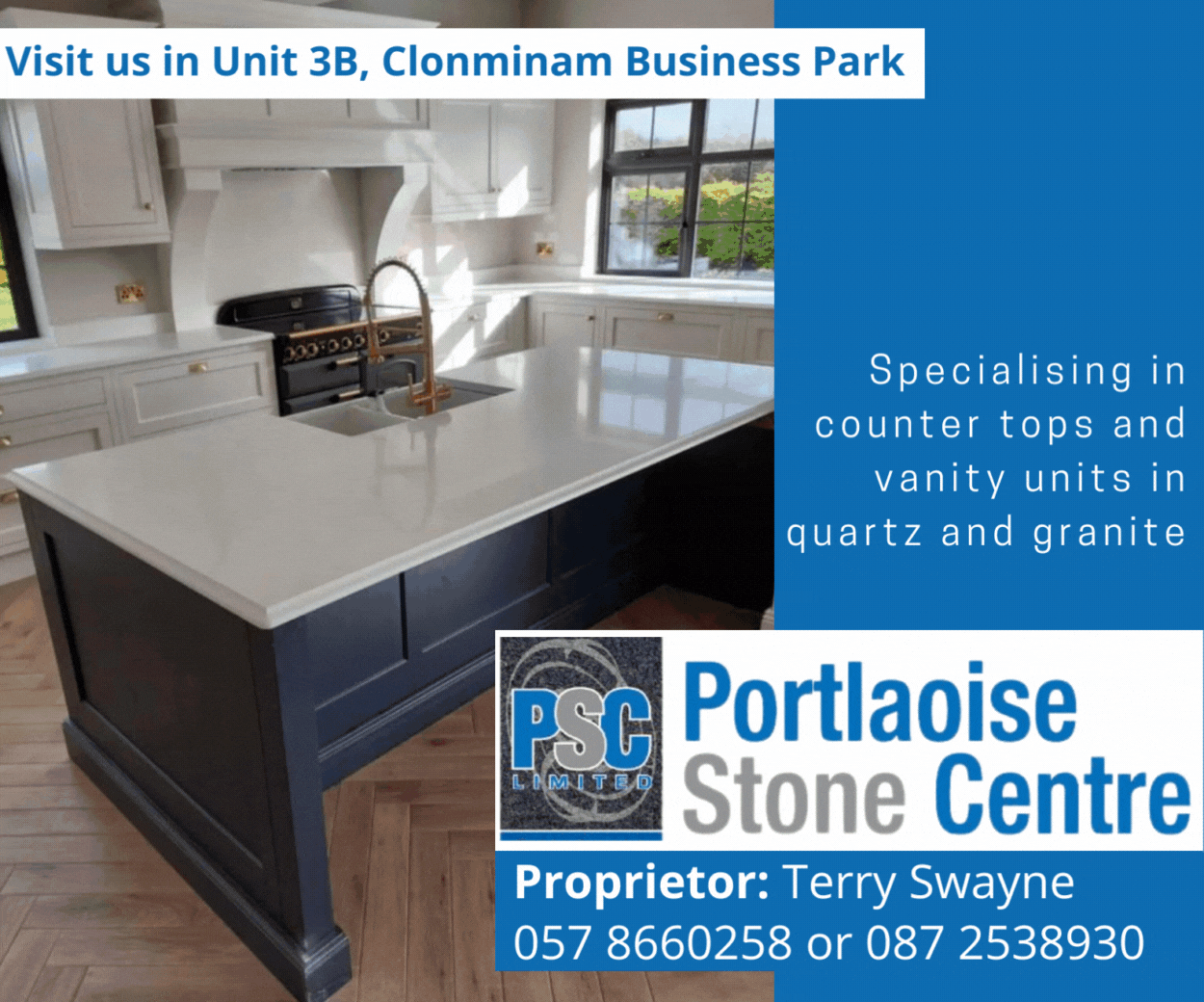 That was also the case for St Fiacc's House in Graiguecullen and its 14 residents.
However, all of this has now changed thanks to the kindness of a Crettyard man.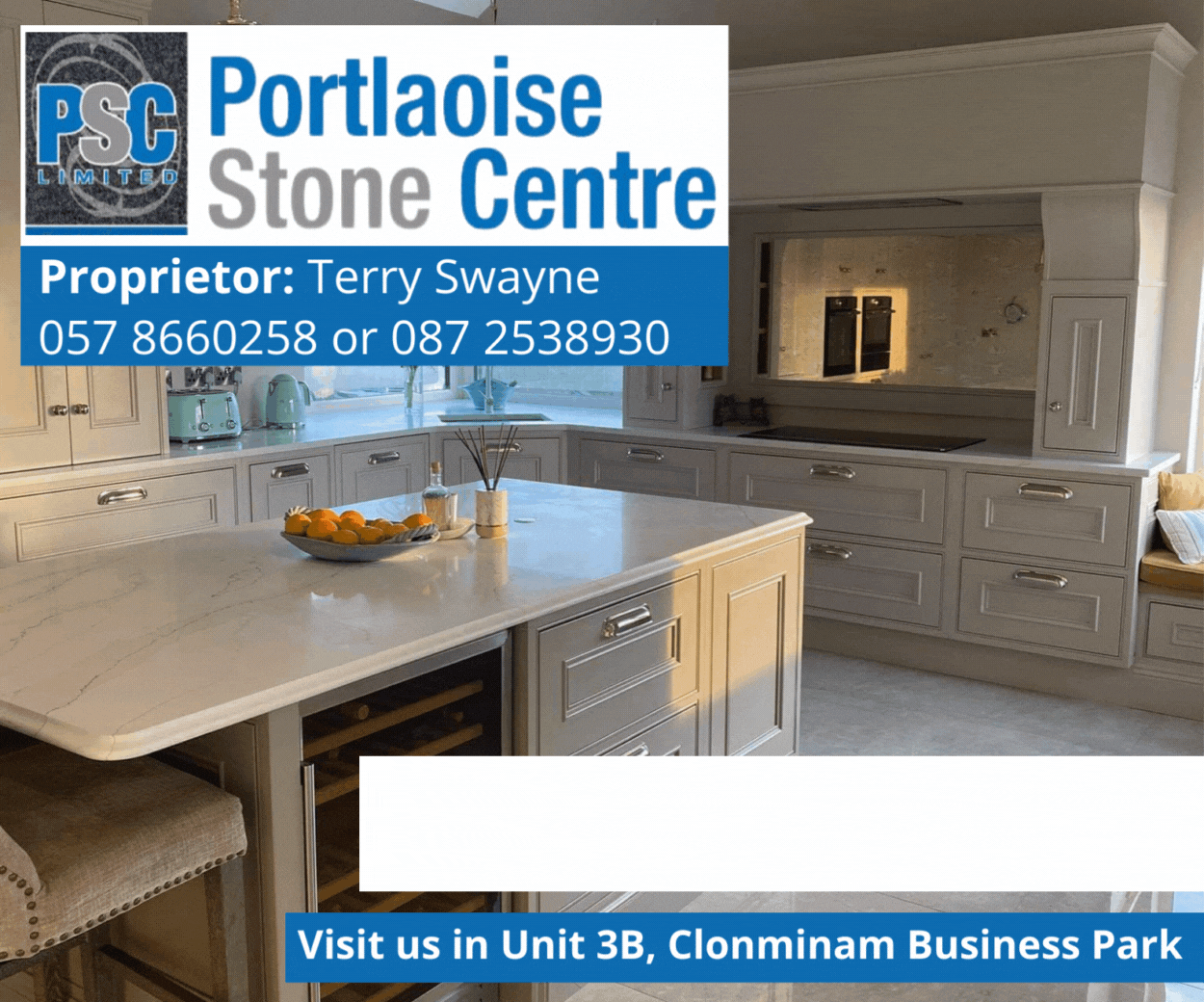 Craig Comerford, whose dad Martin lives in St Fiacc's House, recently built a Covid-safe visiting booth.
This booth is used for families of the residents to come and visit their loved ones – and it officially opened yesterday.
It is also fitted with a monitor so that the residents and their family members can communicate clearly.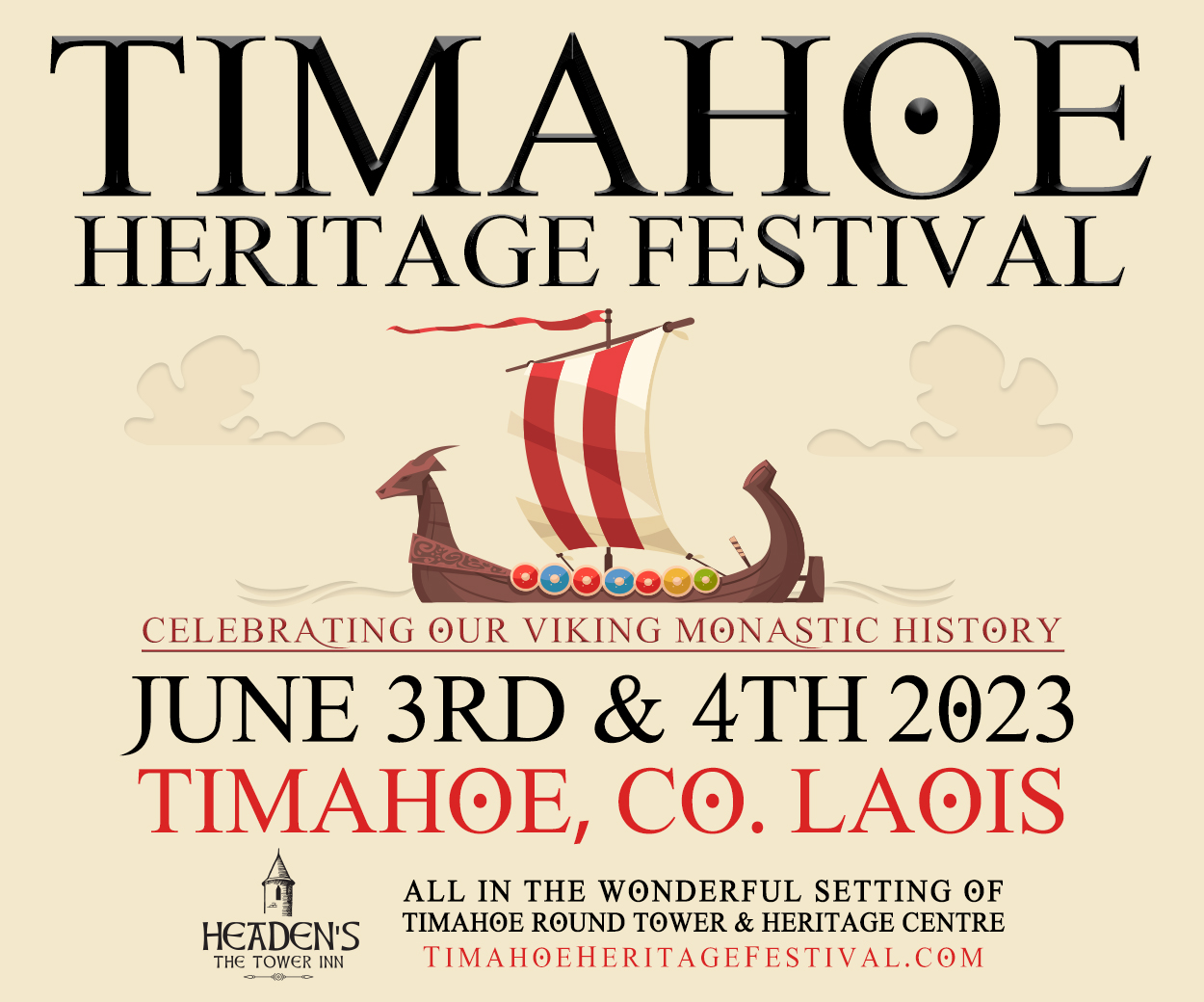 The first visitor was Craig's son Tommy who got to see his grandad from the safety of the booth for the first time in months.
Speaking to LaoisToday, Joan Doogue, who is the manager of St Fiacc's House, explained how the new booth has given everyone in the nursing home a real boost – just in time for Christmas.
She said: "It has been a very challenging time for our residents because the majority of the last ten months has been so unnatural.
"While we have done everything we can to promote their health and well-being, we are not their family.
"Visits from their families have been the missing link. The move back to Level 3 only enabled compassionate visits so we felt we had to do something because the moral was starting to drop.
"Mt niece sent me something similar to our visiting booth that she had seen on Facebook from Yorkshire. So I thought maybe we could do something like that.
"I approached Craig and he was kind enough to build us one free of charge. I was delighted with that. Our maintenance officer Eamon put the finishing touches to it and another of our staff members did the paint works and finishing touches.
"So it came together really well. Craig christened it by visiting his dad on Sunday and yesterday was our first official day.
"The residents are delighted. We supervise the visits at a distance but it gives the residents the privacy to be able to meet their loved ones in a safe environment."
While Joan fully agrees with all the restrictions that have been put in place in an effort to keep residents safe from the dangers of Covid-19, she says their quality of life is important too.
She said: "I know they are being kept under lockdown to protect them but at the same time, they need a quality of life.
"They have to be able to live rather than just exist.
"Here in St Fiacc's House, that has been our aim right the way through the pandemic and thankfully, so far, so good.
"Hopefully this will go well and they will be able to have some joy and laughter with their families – something to keep them going until we can get back to some sort of normality."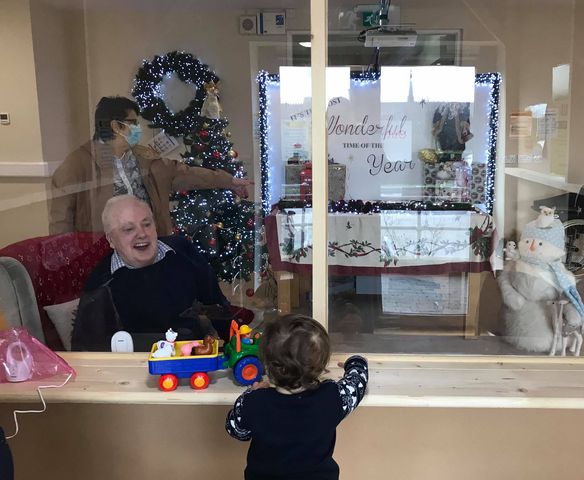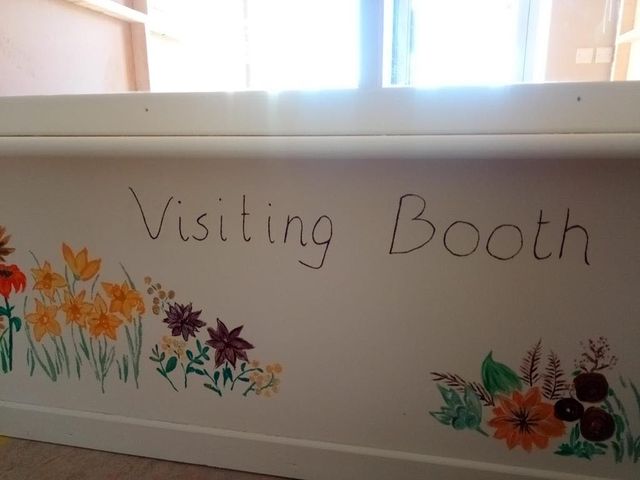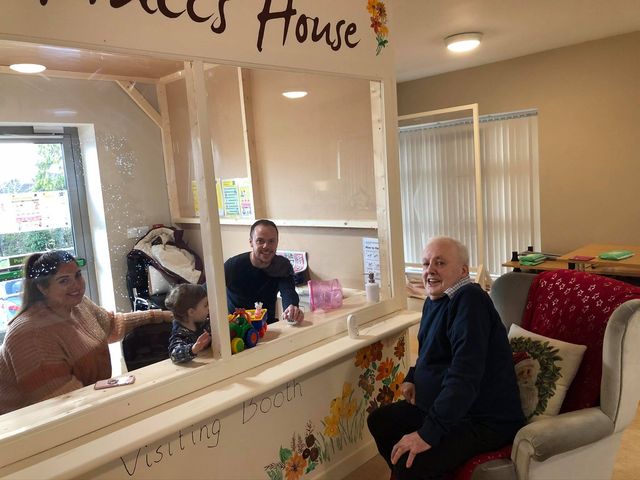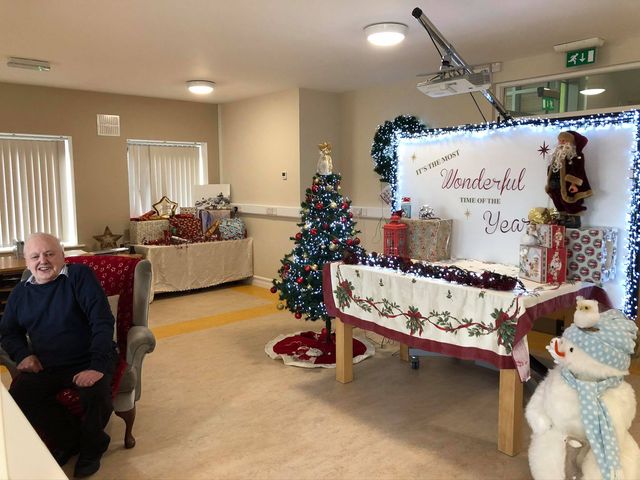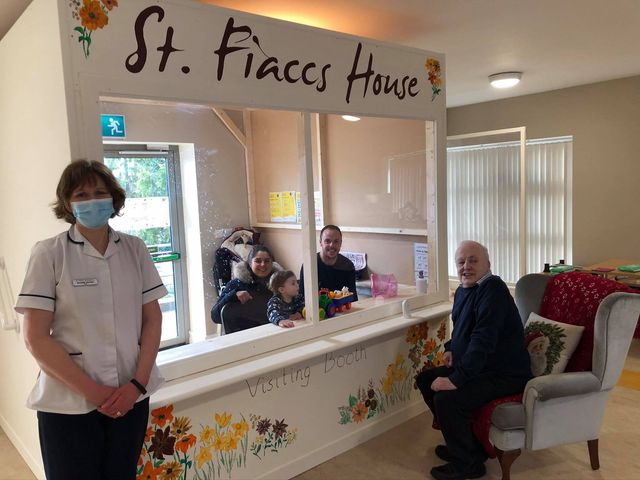 SEE ALSO – ELECTED: Laois County Board for 2021 confirmed following online convention