Laois TD Brian Stanley has made a speech in the Dail this afternoon following the controversy surrounding his Twitter activity.
Deputy Stanley has found himself at the centre of the news cycle at the start of December.
First for his comments in relation to IRA attacks on the British army and then for a 2017 tweet about Leo Varadkar that has been labelled homophobic, something Stanley has denied.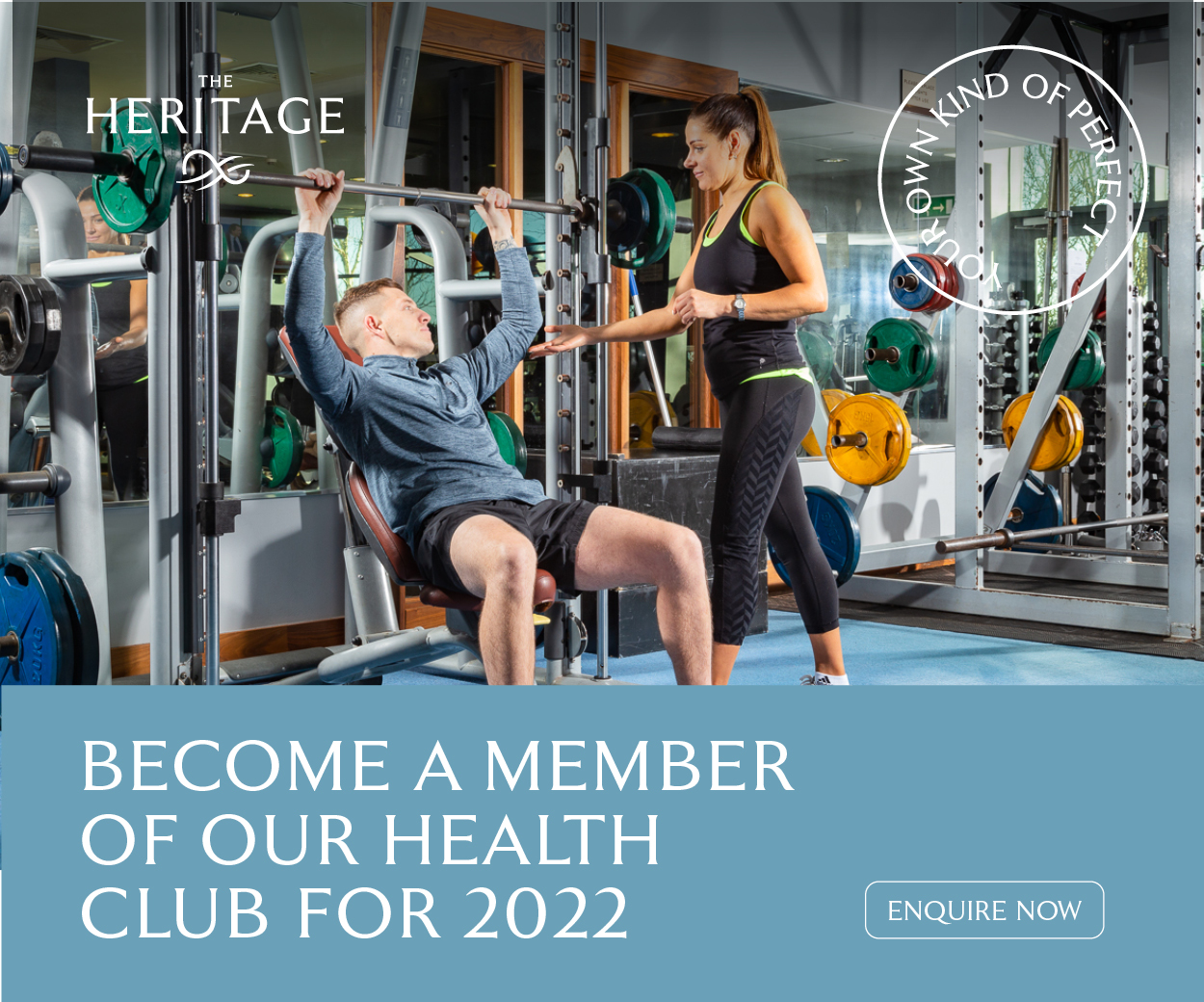 Stanley deleted both his Twitter and Facebook accounts and was then instructed by party leader Mary Lou McDonald to take a week off before returning to the Dail today to make a statement.
Mr Stanley, who is the chairman of the public accounts committee, told the house that he would neither be resigning from that position or from his role as a TD.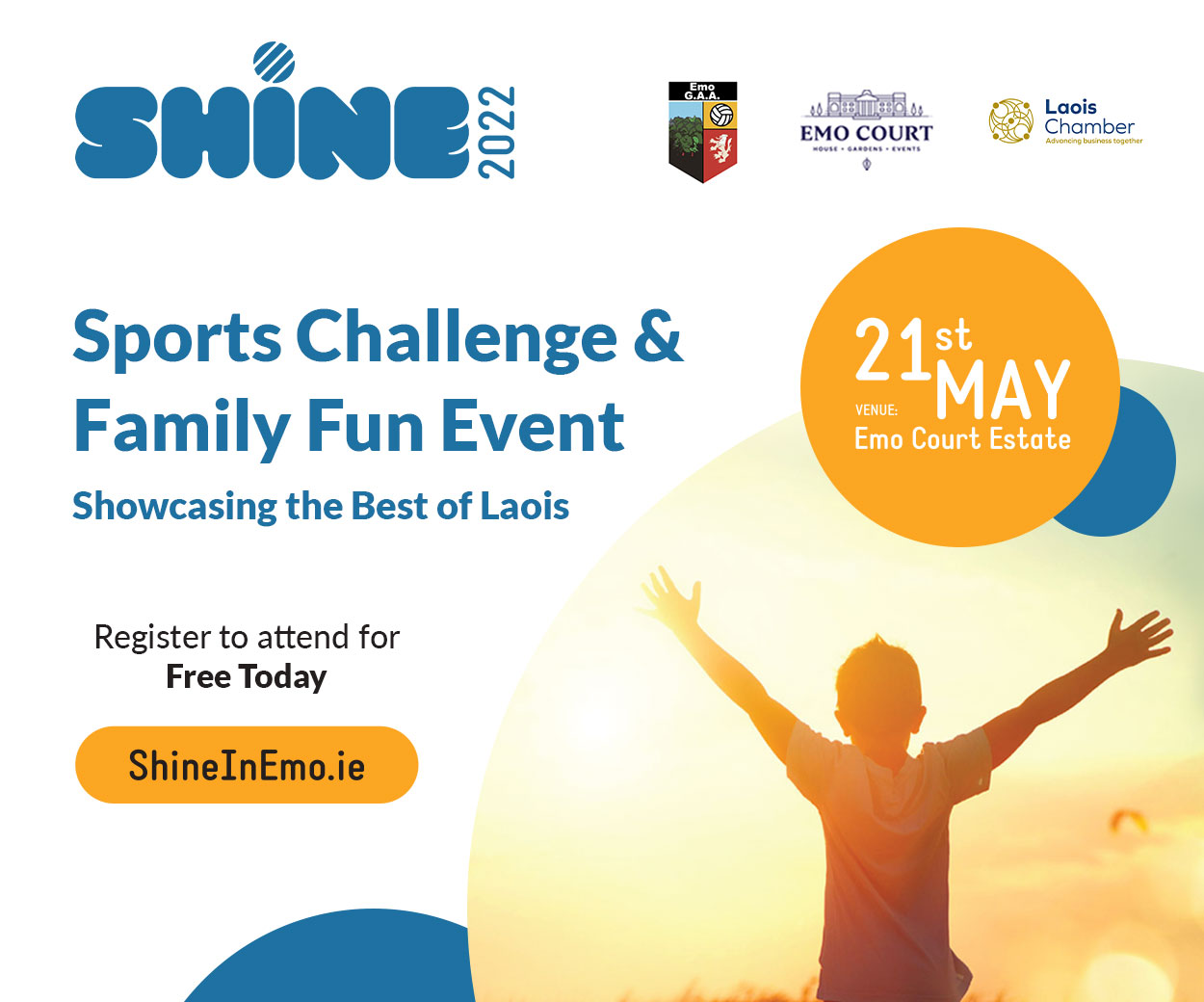 Speaking today, Mr Stanley accepted that his tweet in relation to Narrow Water and Kilmichael was 'insensitive'.
He said: "I accept that my tweet regarding the ambushes at Kilmichael and Narrow Water was insensitive, and that it cause hurt and anger.
"Words can do that, and my words did, and for that I am truly sorry."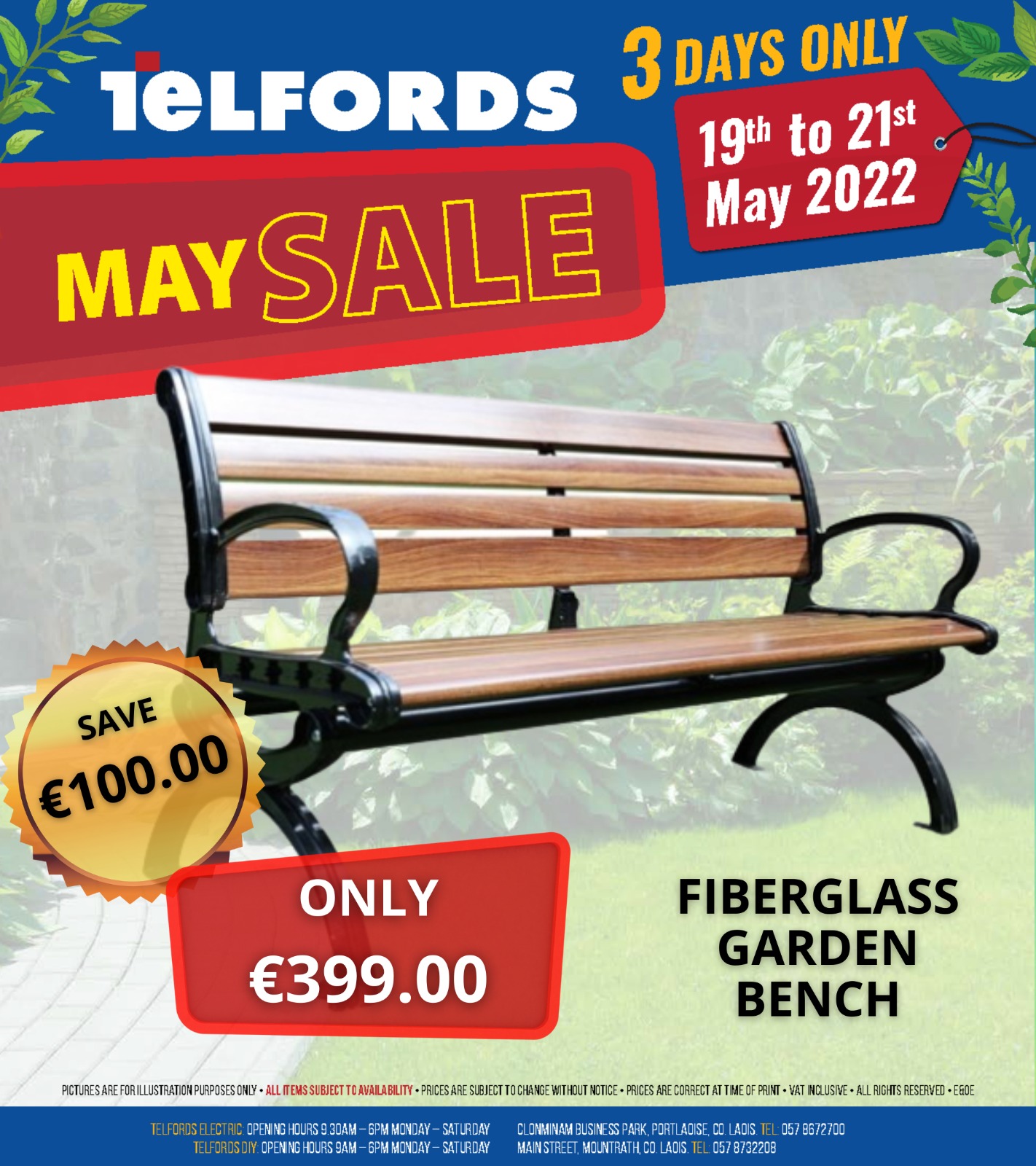 In relation to the Tweet directed at Leo Varadkar in 2017, Deputy Stanley said he tried to contact the Tainiste today to apologise.
He said: "The point I was trying to make was, that's great, but let's also focus on advancing workers' rights.
"I accept that … that tweet is open to different interpretation.
"As an ally to the LGBT community I am even more responsible.
"I hope that those who I have hurt accept my apologies and that my colleagues here accept the sincerity of my statement.
"I own my own mistakes and the hurt that I caused. I'm at fault and I'm responsible for the accusations that have been levelled at me.
"I am committed to learning from my mistakes and to work even harder to promote the causes of inclusion, equality, understanding and reconciliation."
The controversy began when Deputy Stanley tweeted his praise IRA ambushes in Narrow Water in 1979 and in Kilmicheal in 1920 during the War of Independence.
In a message posted in late November, on the centenary of the Kilmichael ambush in 1920, Stanley wrote: "Kilmicheal (sic) (1920) and Narrow Water (1979) the 2 IRA operations that taught the elective of (the) British army and the establishment the cost of occupying Ireland. Pity for everyone they were such slow learners."
In a statement afterwards, Stanley apologised "for the content of an inappropriate and insensitive tweet that I sent".
He later apologised to the PAC members, stating that he did not hold himself to the standards that is expected of him.
A 2017 tweet on the day Leo Varadkar became Ireland's first openly gay leader then surfaced and was described by some as homophobic.
"Yippee 4 de tory. it's Leo. U can do what u like in bed but don't look 4 a pay rise the next morning," he wrote at the time.
Mr Stanley did not take questions following the conclusion of his statement as Dail rules do not permit it.
Mr Stanley's statement can be read in full below: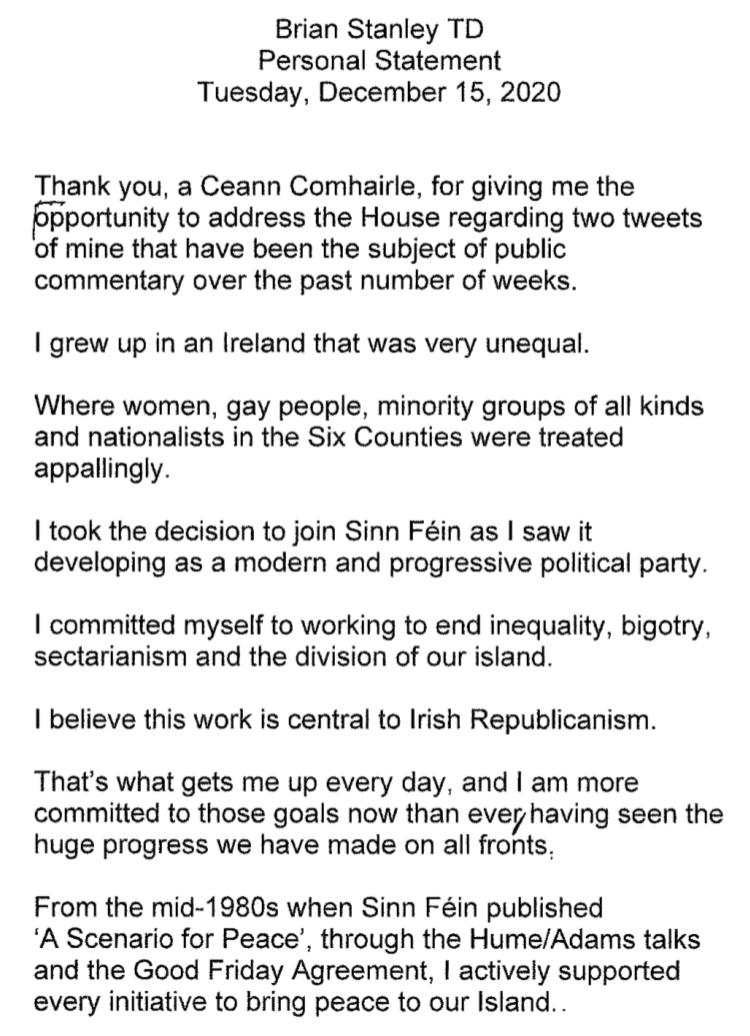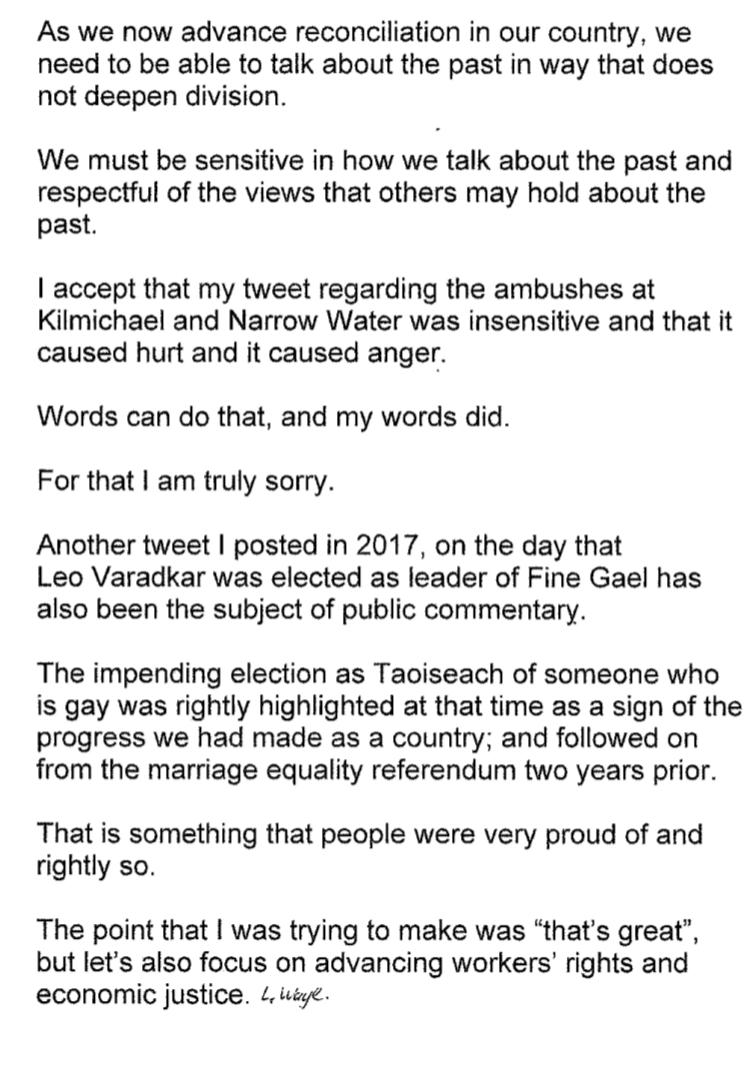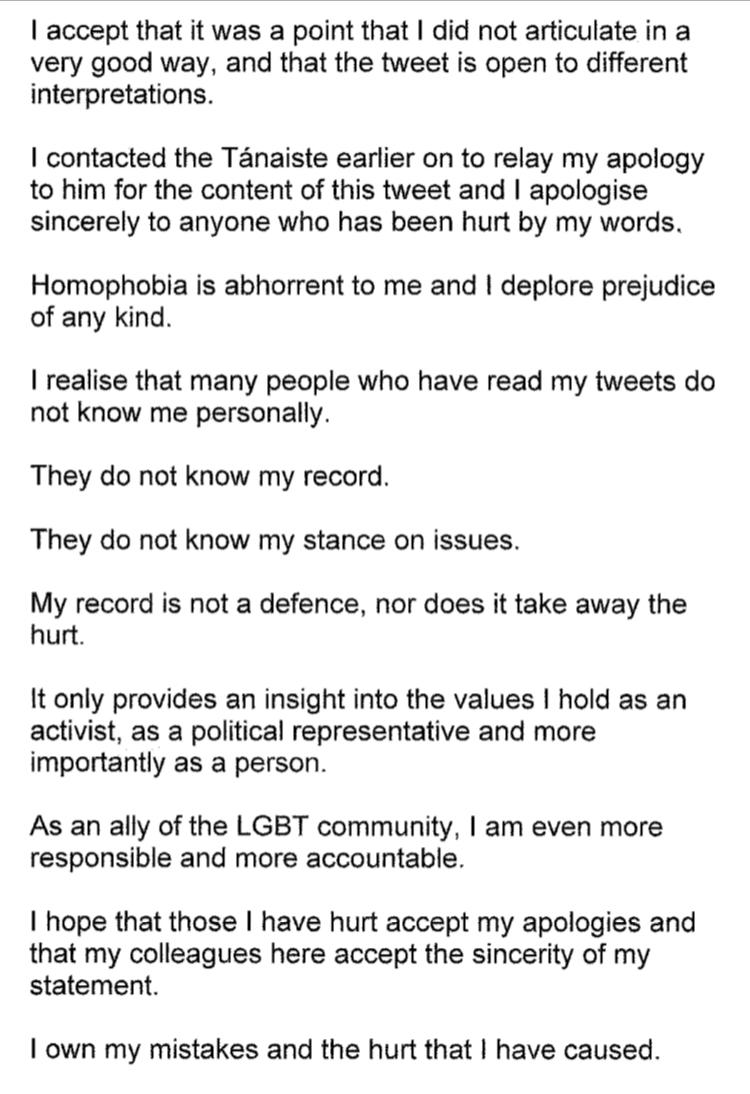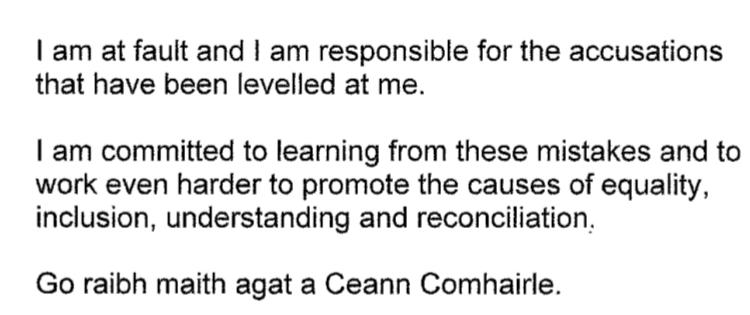 SEE ALSO – Boost for residents of one Laois nursing home as Covid-proof visiting booth installed