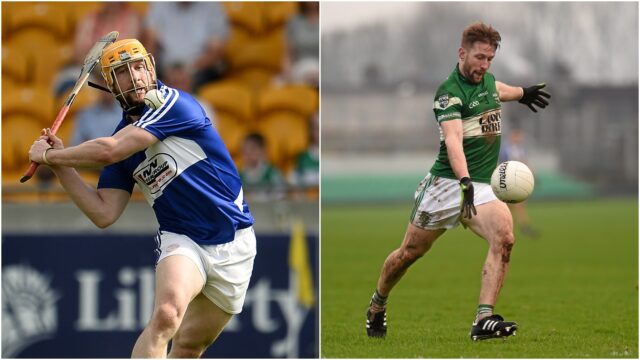 There can be few GAA players out there that have clocked up as many air miles in their quest to represent their club and county for as long as they can.
Cahir Healy's career though is one of the most remarkable, one that saw him travel over and back from London for the past ten years to represent Laois and Portlaoise in hurling and football for the past ten years.
He has recently decided to bring that all to an end, however, and has opted to transfer from Portlaoise to St Brendan's in London for football and Robert Emmets for hurling.
It brings an end to an incredible spell with Portlaoise, one that stretches back almost 30 years since he first got involved with the club.
He is our special guest on the Talking Sport Podcast this week where he describes what it was like to travel over and back, how he explained it to his London colleagues and why now is the right time to bring it to an end.
He recalls the good days and bad with Portlaoise and Laois, his views on the GAA at the moment and the response he has received since he made his decision.
You can listen to the interview in full on Apple Podcasts, Spotify or below on Soundcloud.
SEE ALSO – Check out all our previous Talking Sport Podcasts here