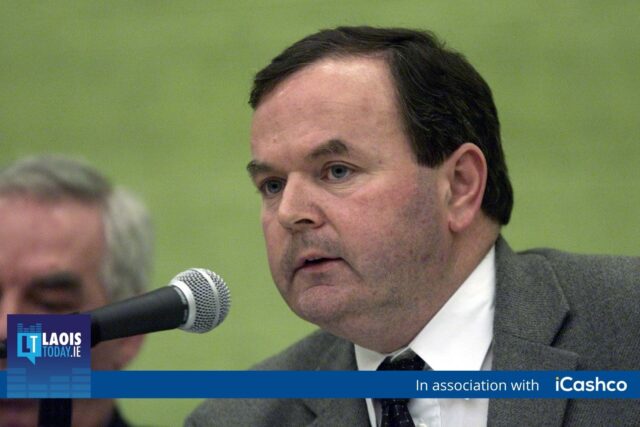 This week's guest on the LaoisToday Podcast is former GAA President Liam O'Neill from Trumera.
In a wide-ranging conversation with presenter Steven Miller, he recalls his early life growing up in a large family in Trumera, going to secondary school in Knockbeg College and then on to third level in UCD and St Pat's.
He looks back on his first job as a teacher in a primary school in Haddington Road in Dublin 4 and his involvement at that time with the Clan na Gael and Fontenoy clubs in Ringsend.
He chats about his introduction to the GAA administrative world and how he was twice beaten for the Laois GAA secretary's role before finally getting it 1999.
He remembers that tumultuous time for Laois GAA, how he was adamant that he would stay in the role for three years and his subsequent rise to the highest office in the GAA and his three-year spell as president of the association.
The interview with Liam will be broadcast in two parts with the second part next week focusing on his three years as GAA president, his views on a number of issues effecting the association at the moment and his experience of running for the Local Elections in 2019.
You can listen to the interview in full below on Soundcloud or on Apple Podcasts or Spotify.

SEE ALSO – The Midweek Podcast: Portlaoise Panthers search for permanent home, travelling through Australia in a pandemic and Durrow man releases new album