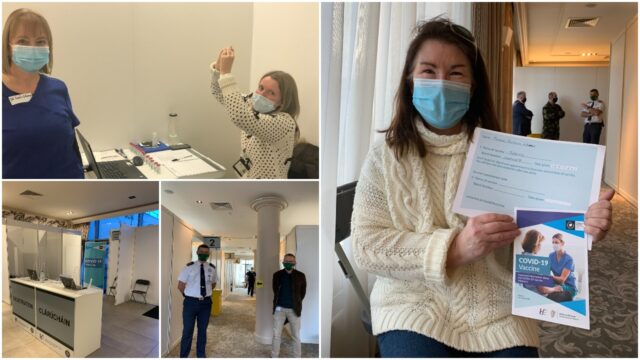 It was an historic day in our fight against Covid-19 as the first mast vaccination centre in Laois opened. The Killeshin Hotel on the Dublin Road in Portlaoise has been kitted out by the HSE in order to make it the venue for this task.
Nationally, 1,800 GP's and their teams are being vaccinated at three locations today. 800 doses will be given at a purpose built facility in the Phoenix Park in Dublin.
While around 500 vaccines will be administered in Galway and Portlaoise.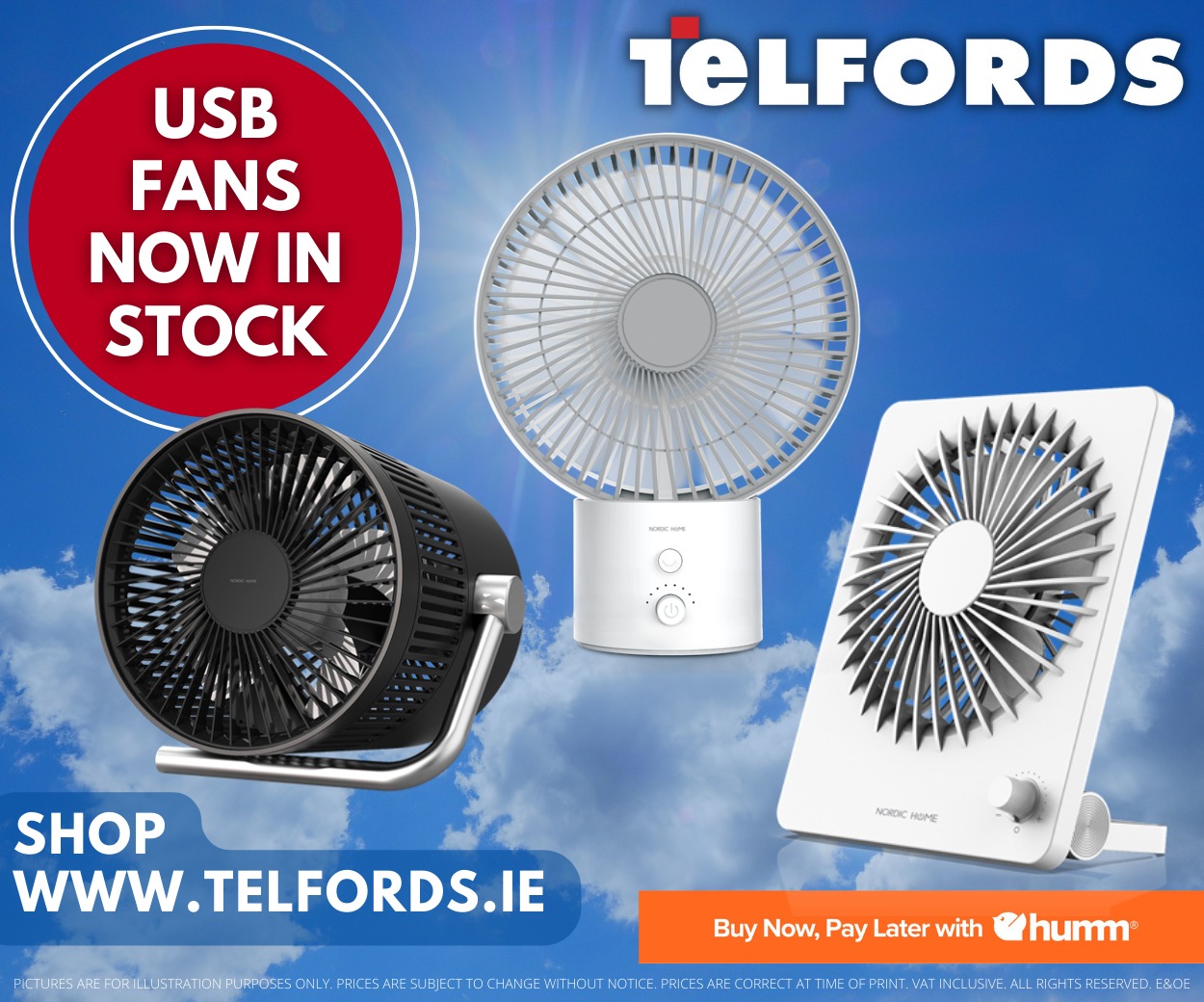 This is a huge operation involving the Department of Health, the HSE, the Defence Forces and the National Ambulance Service.
GP trainee, Brian Flannery, from Ratheniska, said he was really impressed with how how everything worked.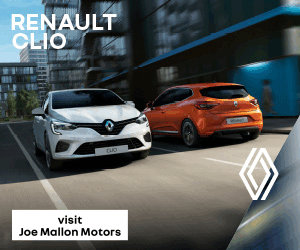 He said: "Just got the first dose of the Moderna vaccine in Portlaoise.
"Really impressed with how the system worked, very thorough and efficient.
"Everyone was very friendly and there was a giddy excitement in the air as well.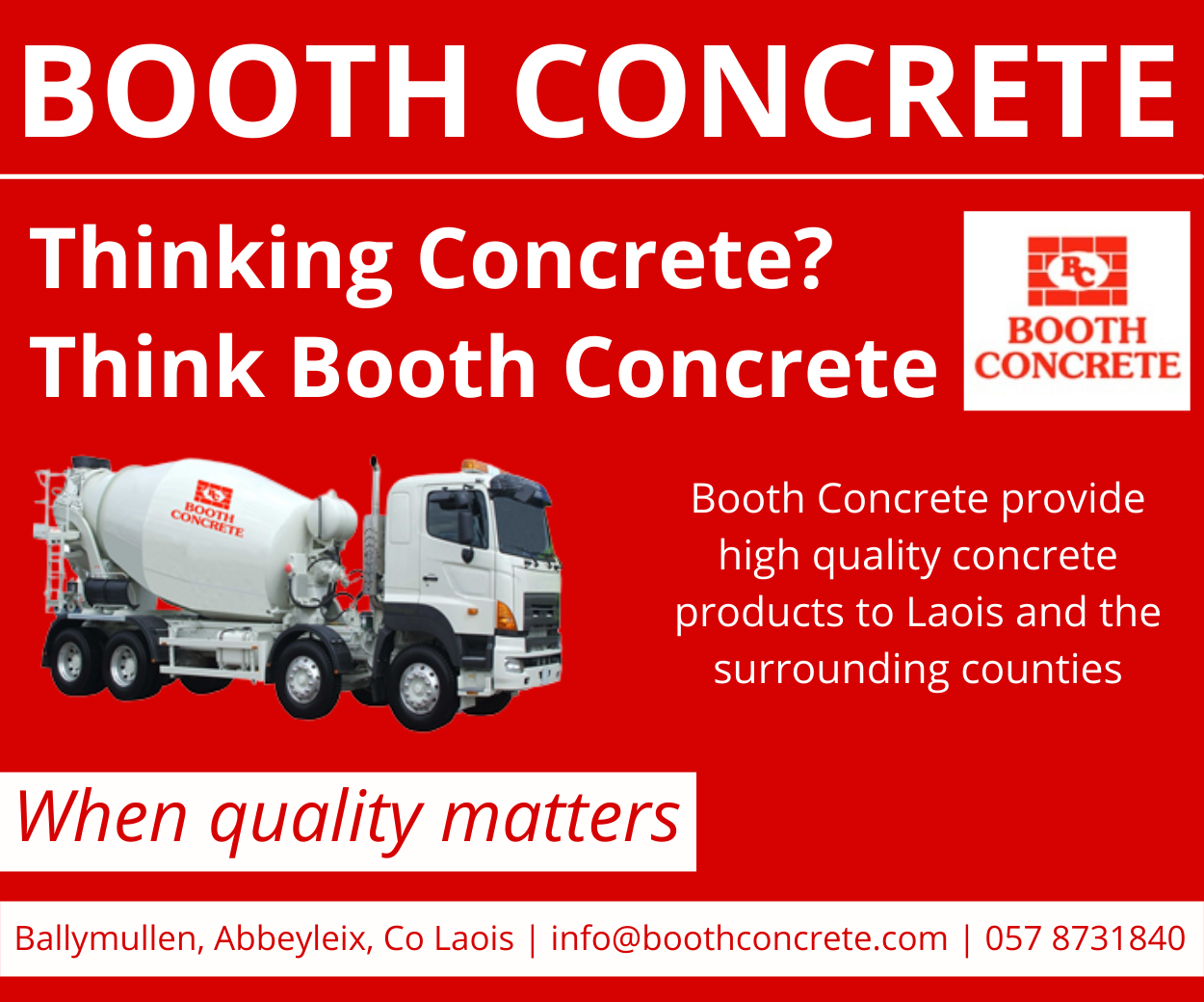 "Challenges still but first optimism felt for year ahead in a while."
Dr Sharon McDonald, who has worked with the Laois senior hurlers said it was a great relief to finally get the vaccine.
She said: "Amazing atmosphere in Portlaoise and superbly run. Legs shaking with relief!
"Huge credit to Irish College of GP's, Irish Medical Organisation, Dr Colm Henry and the National Ambulance Service."
Carlow- Kilkenny based HP Practitioner, Theresa Lowry-Lehnen, said: "Thanks to the wonderful NAS team, who are running the vaccination centre for GPs, GPNs and GP Practice teams in Portlaoise today.
"So well organised. Special thanks to Jason, advanced paramedic with NAS, for administering my vaccine. Didn't feel a thing. Very grateful."
While Aidan O'Connor, HSE Corporate Estate Manager, said: "Up and vaccinating in one our Community Vaccination centre here in Killeshin Hotel Portlaoise.
"Working together with the National Ambulance Service, HBS Health Estates Midlands and the Irish Defence Forces. Thank you to all who are supporting this initiative this weekend."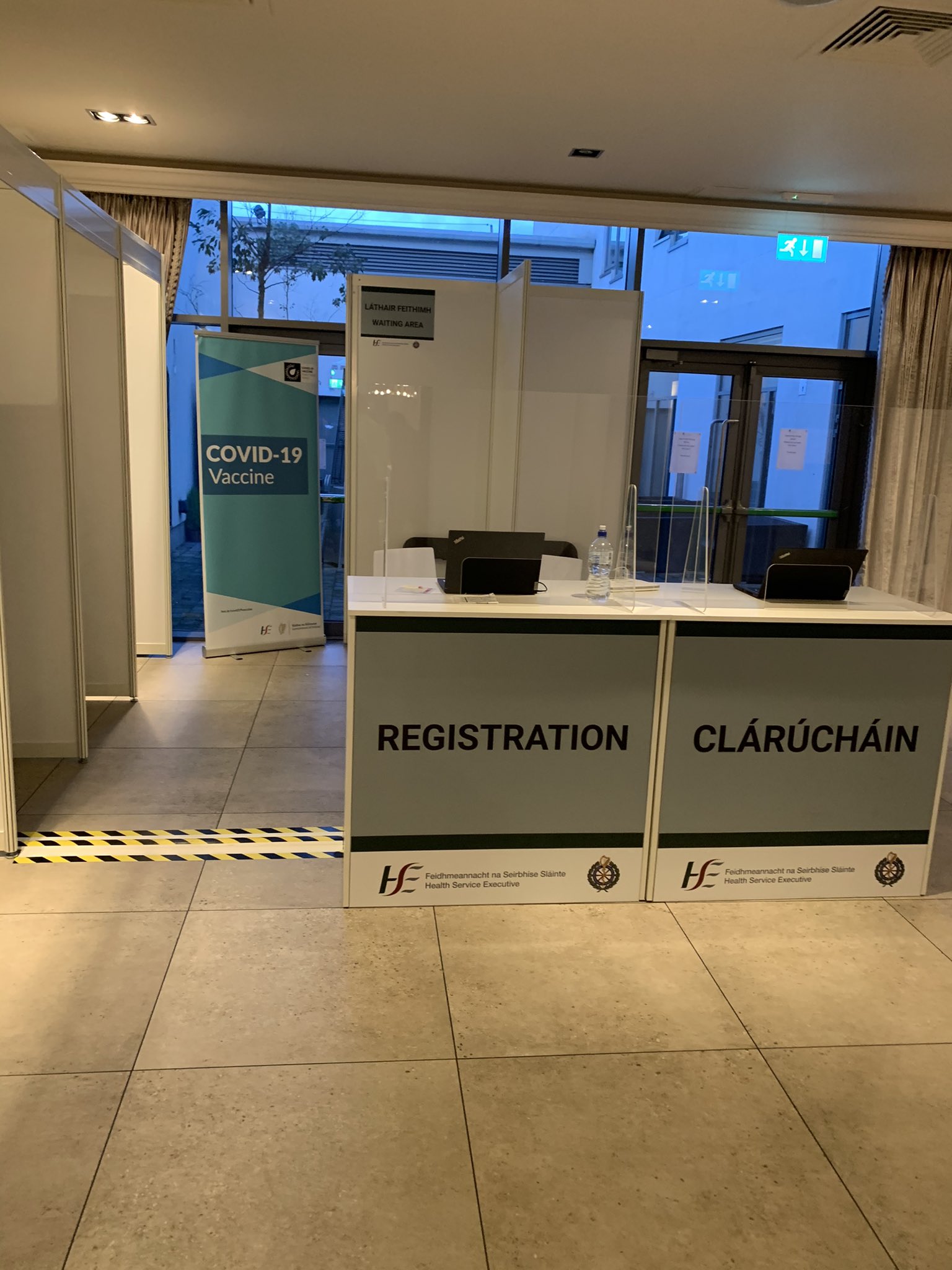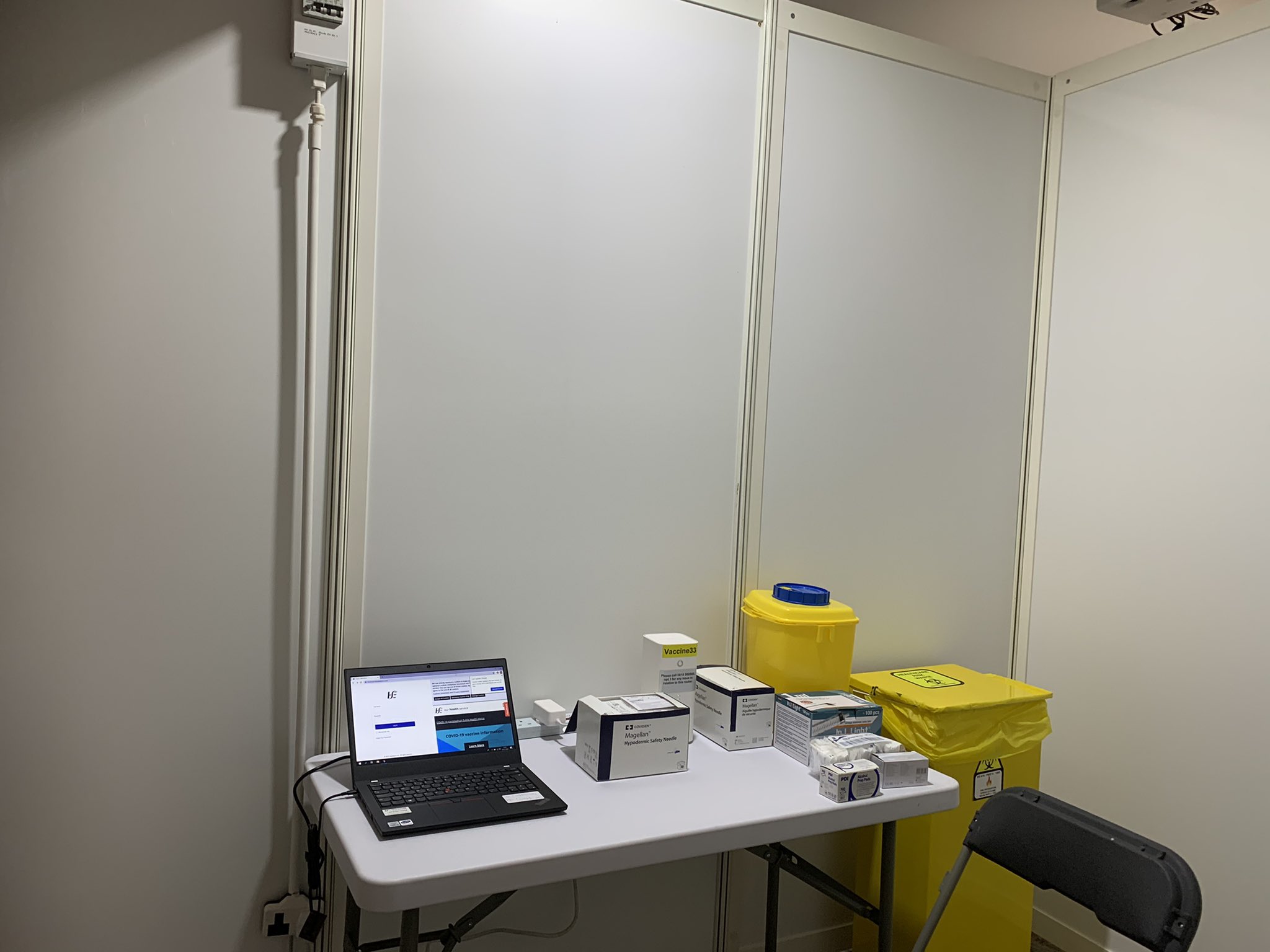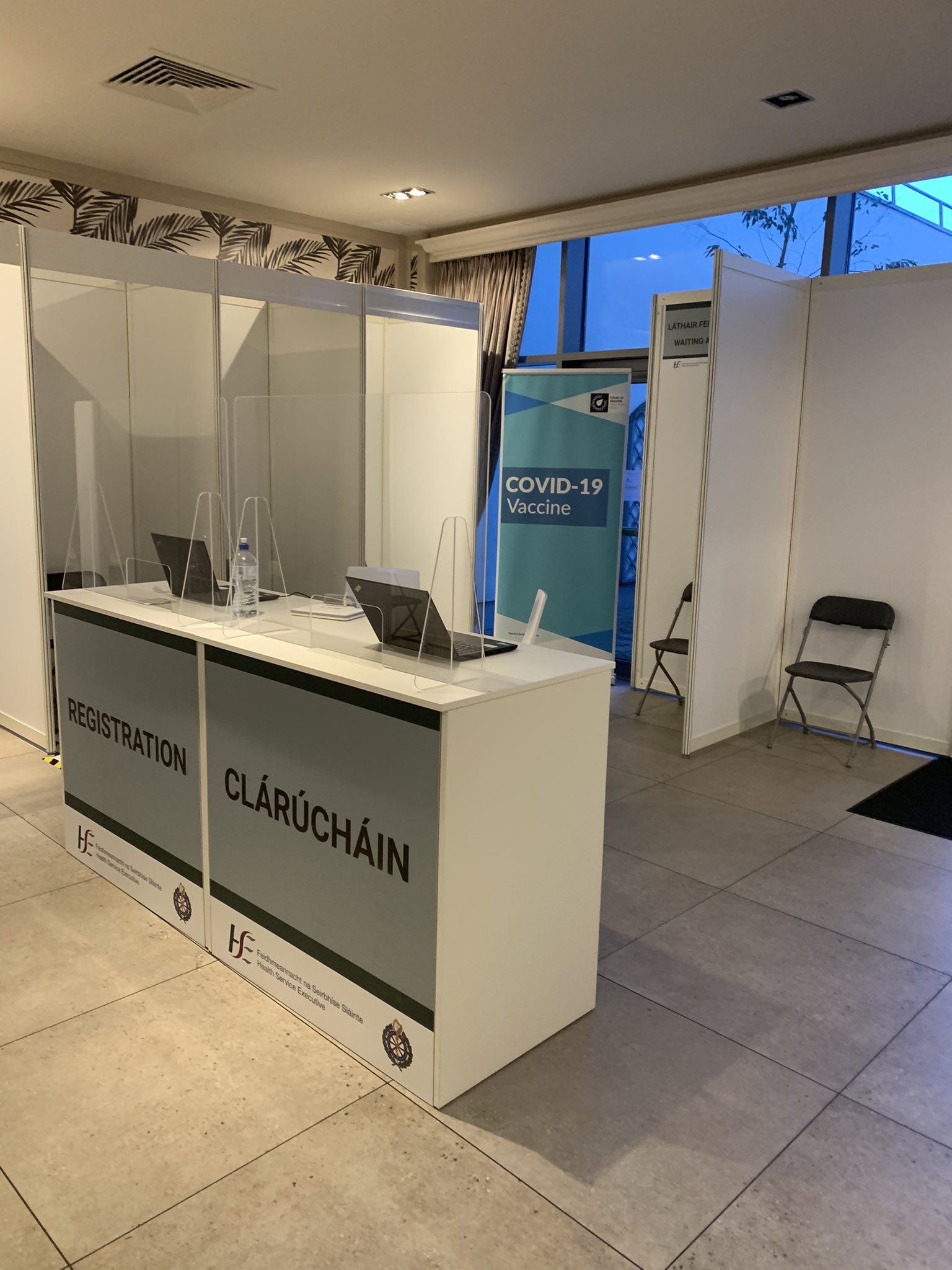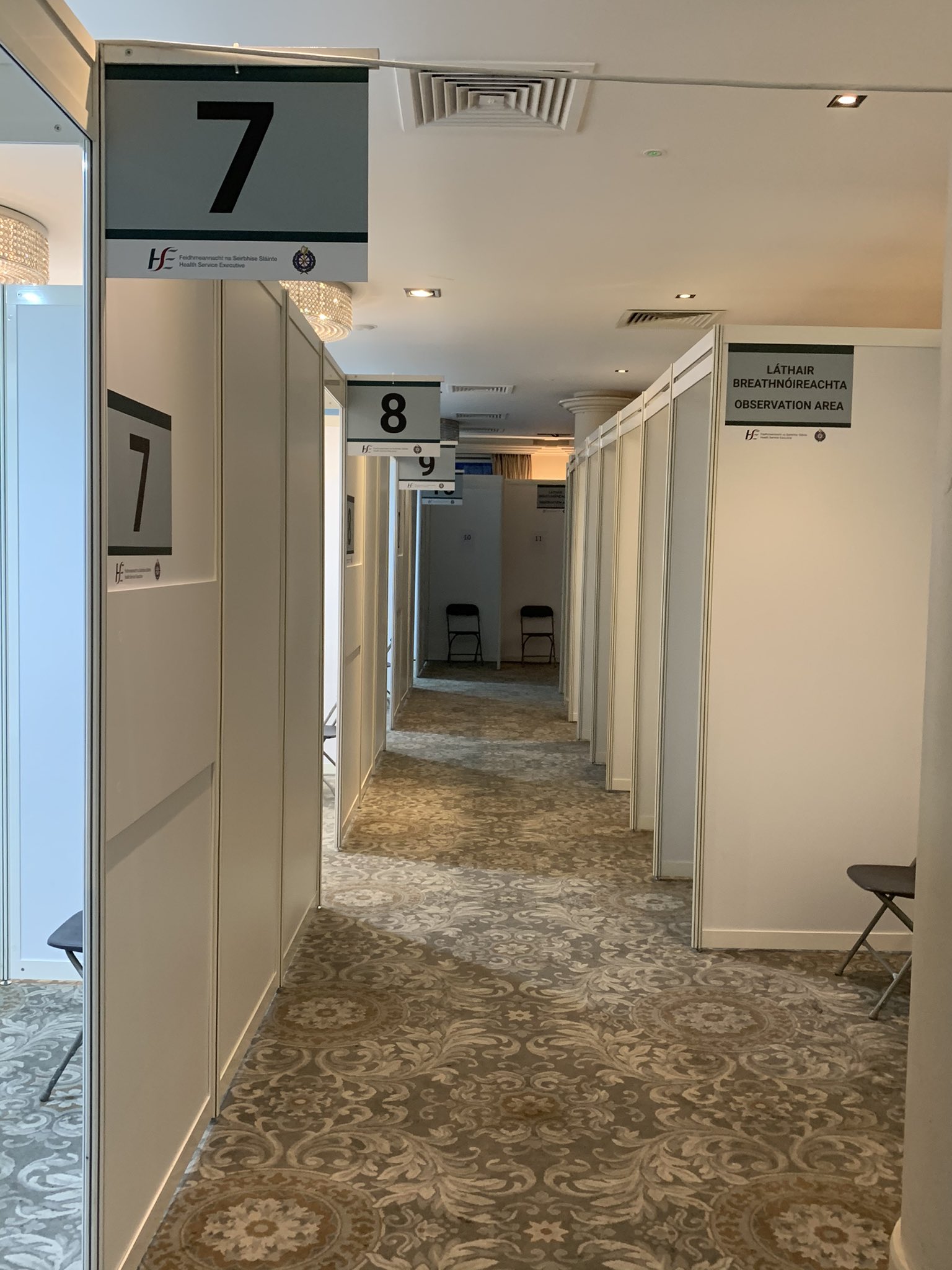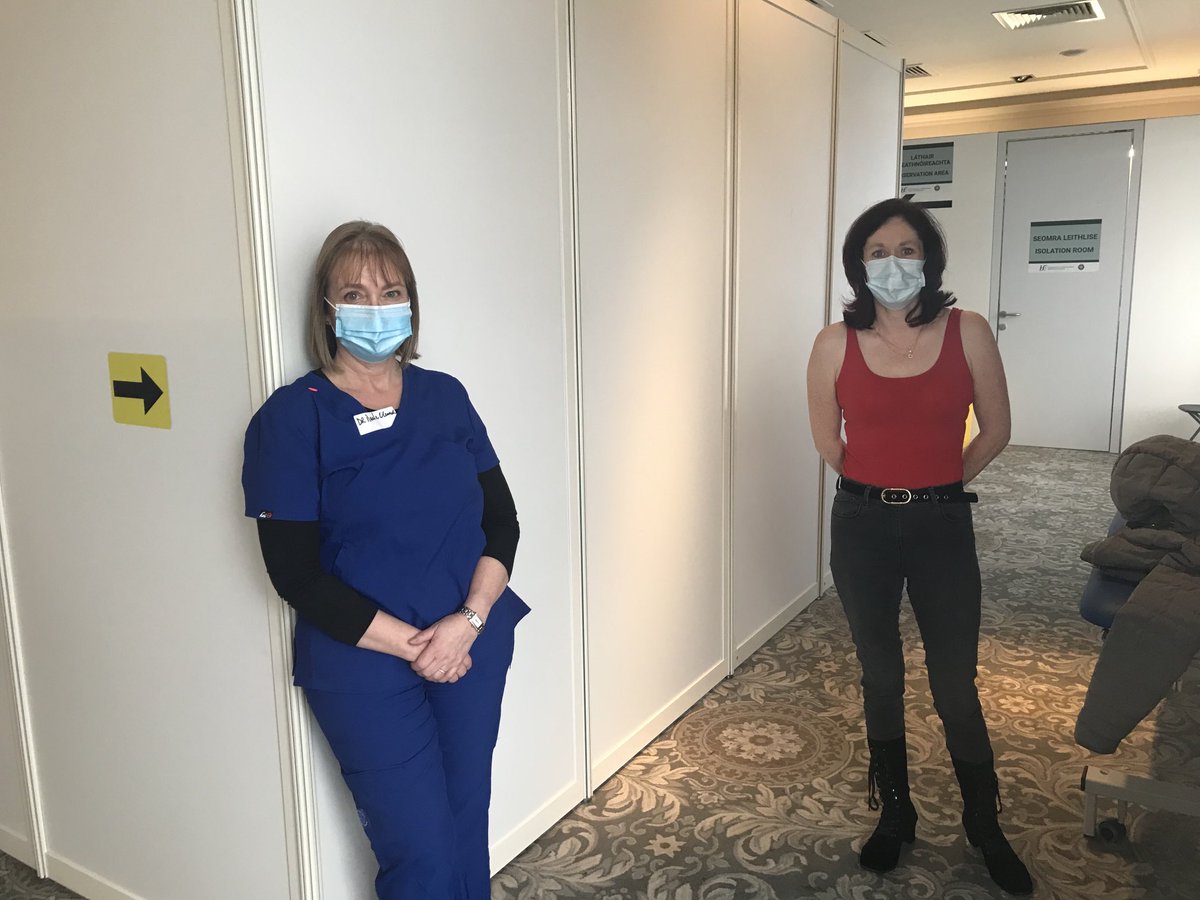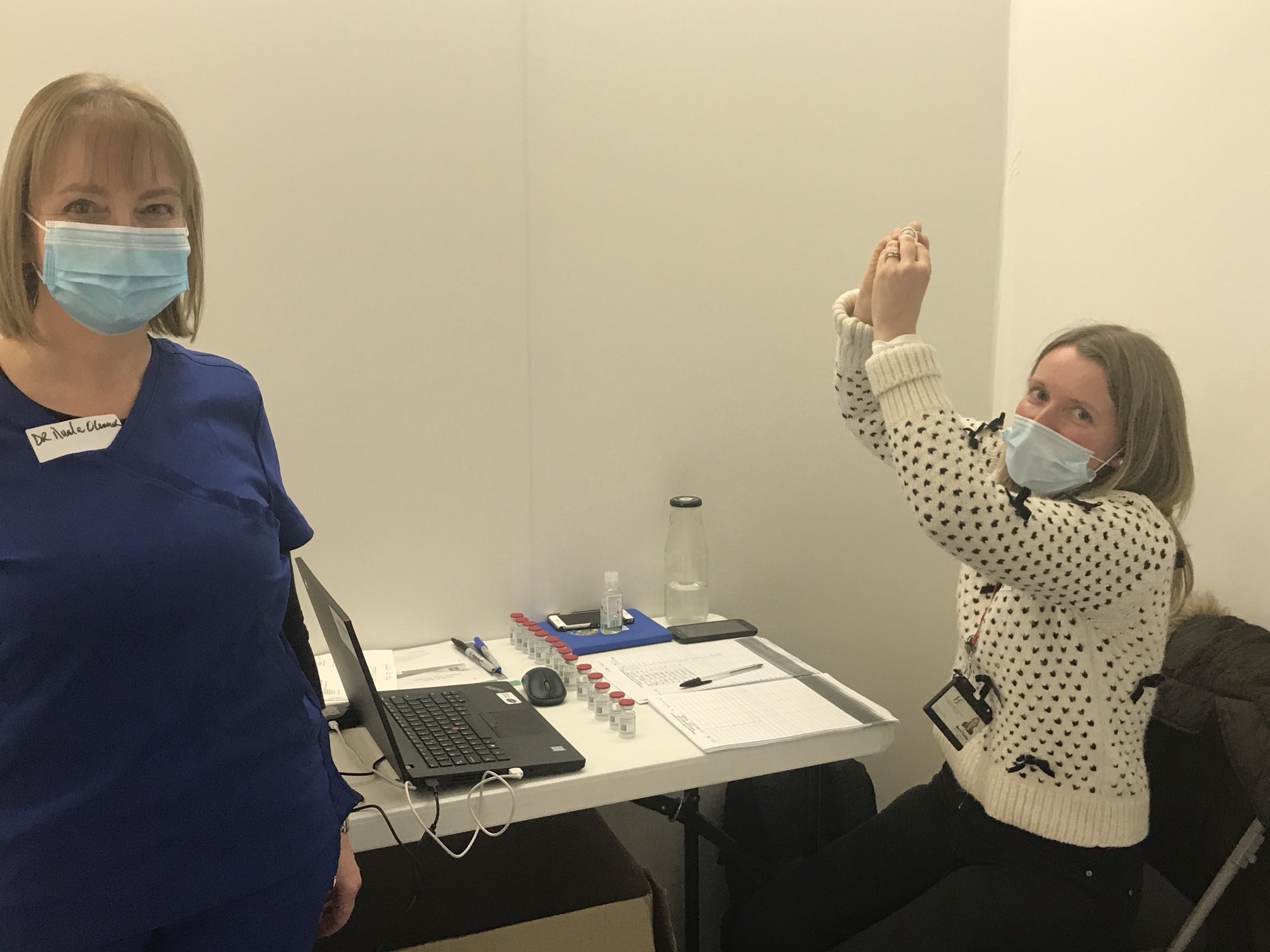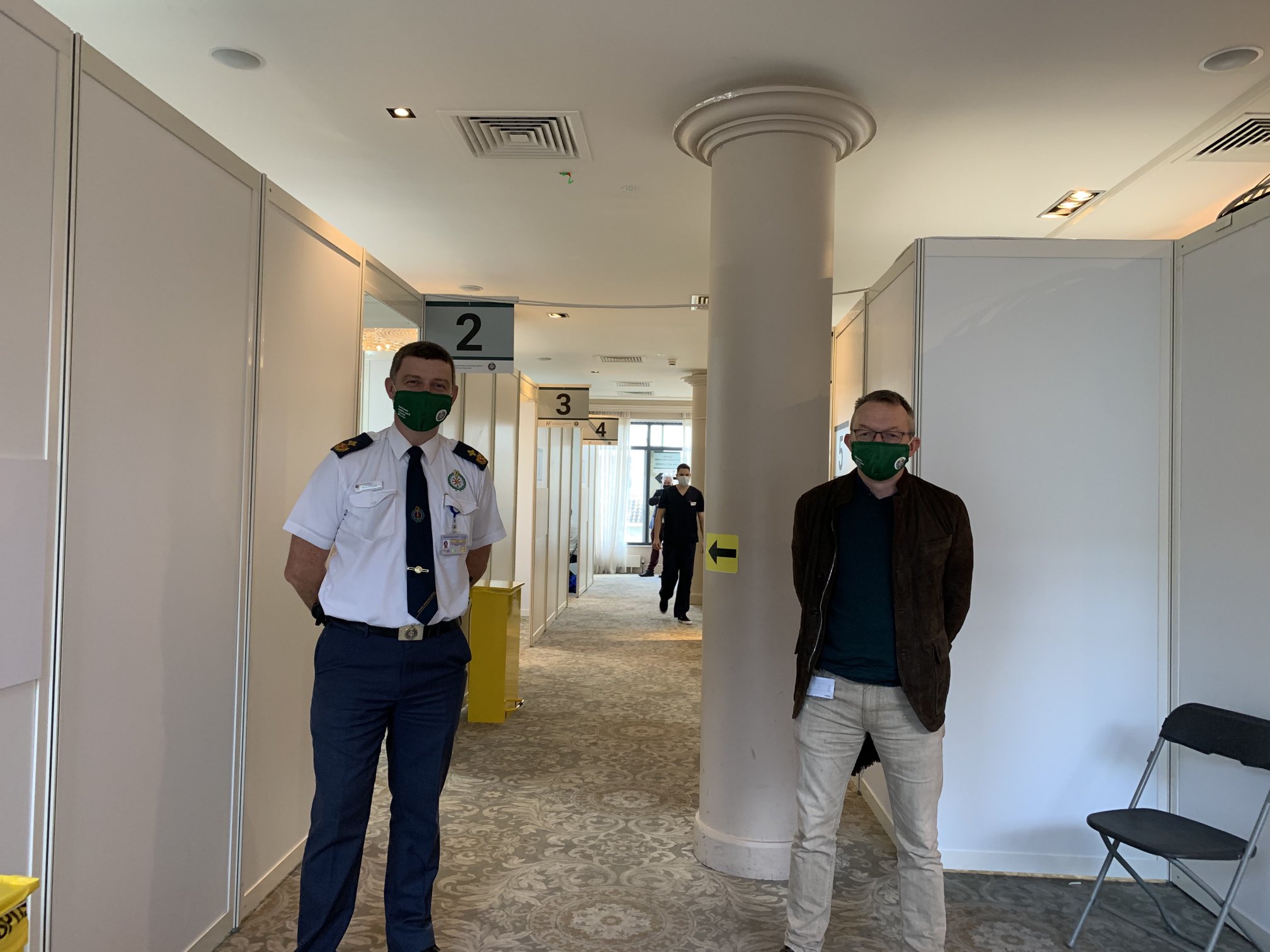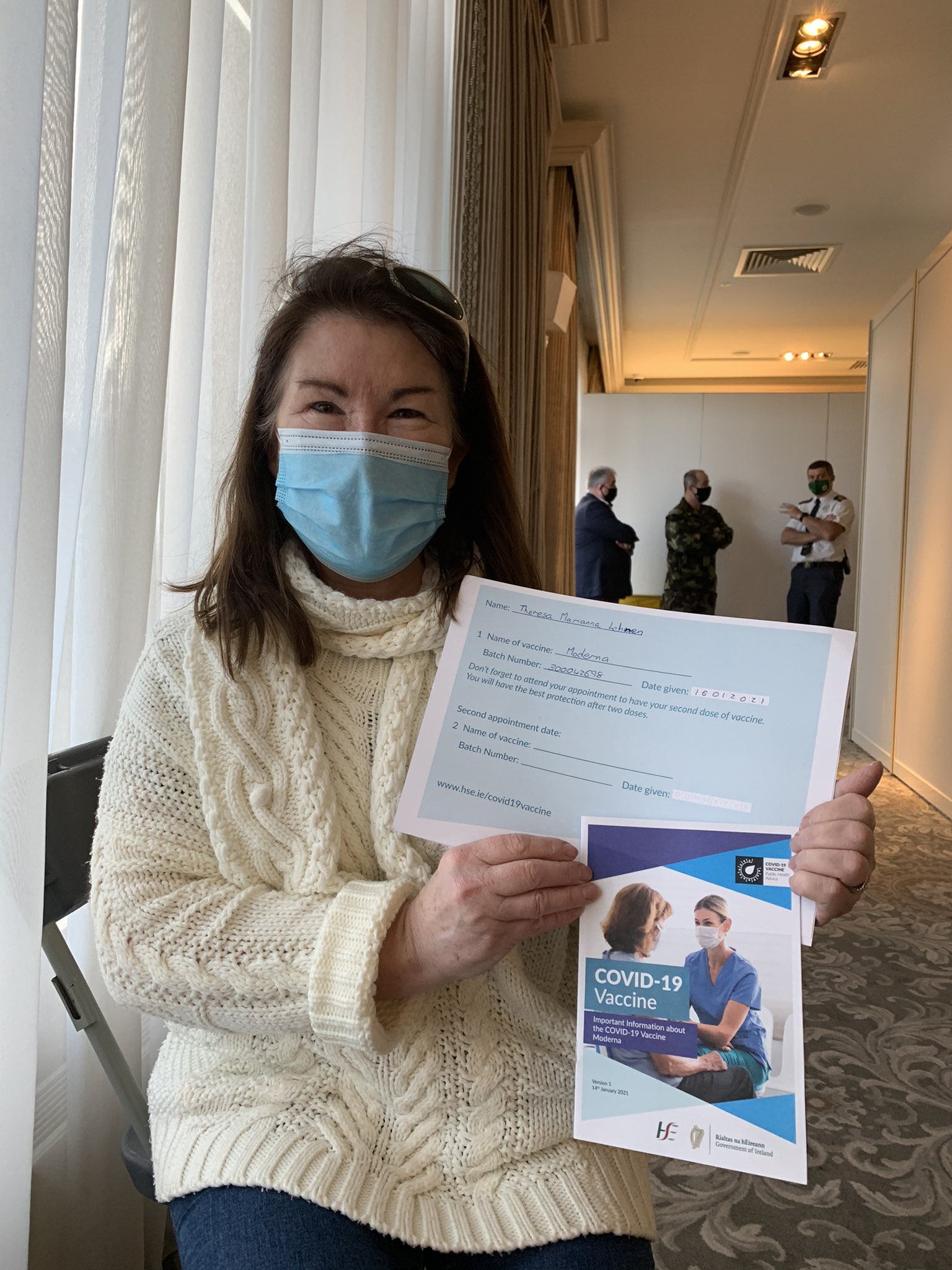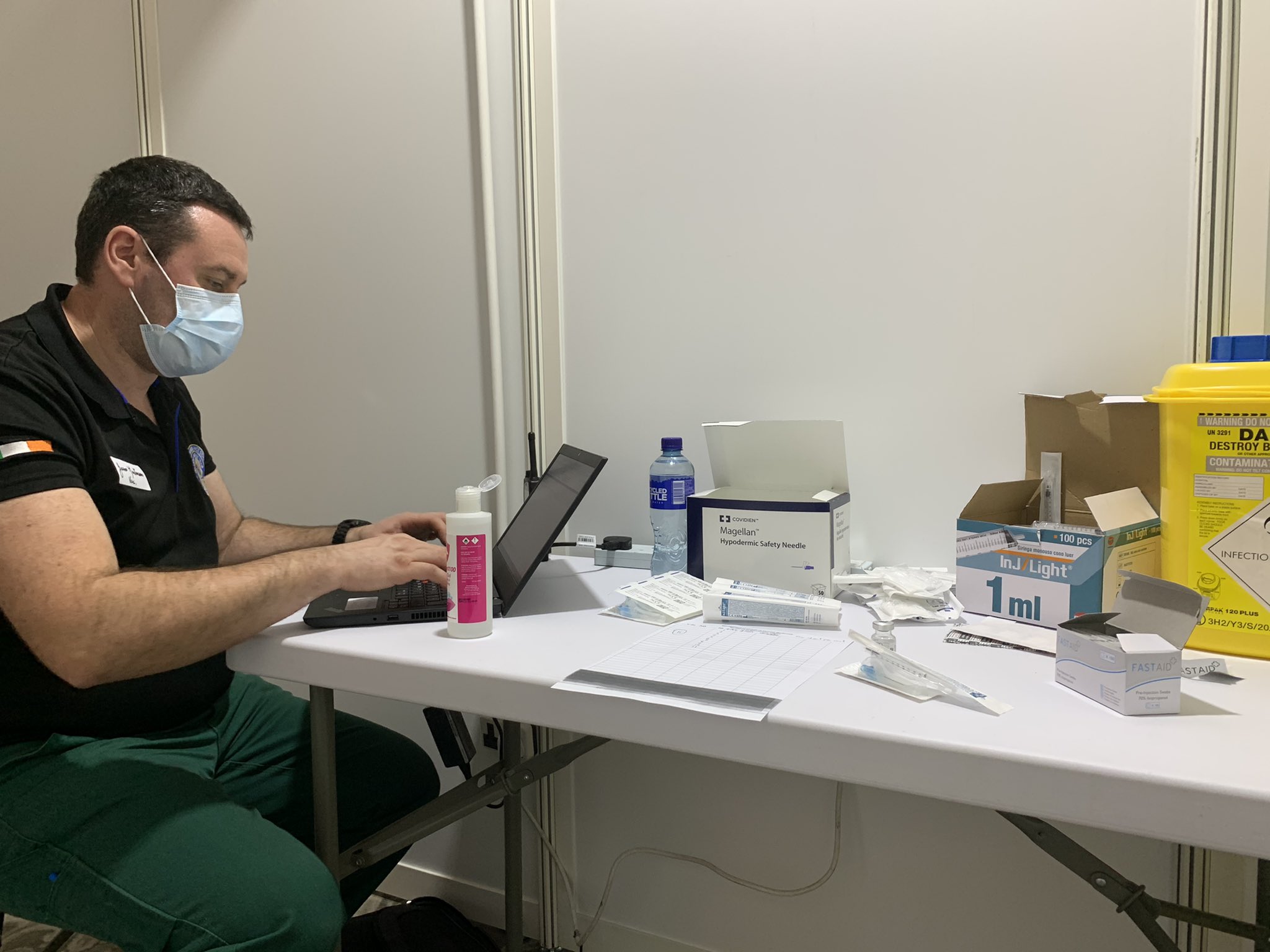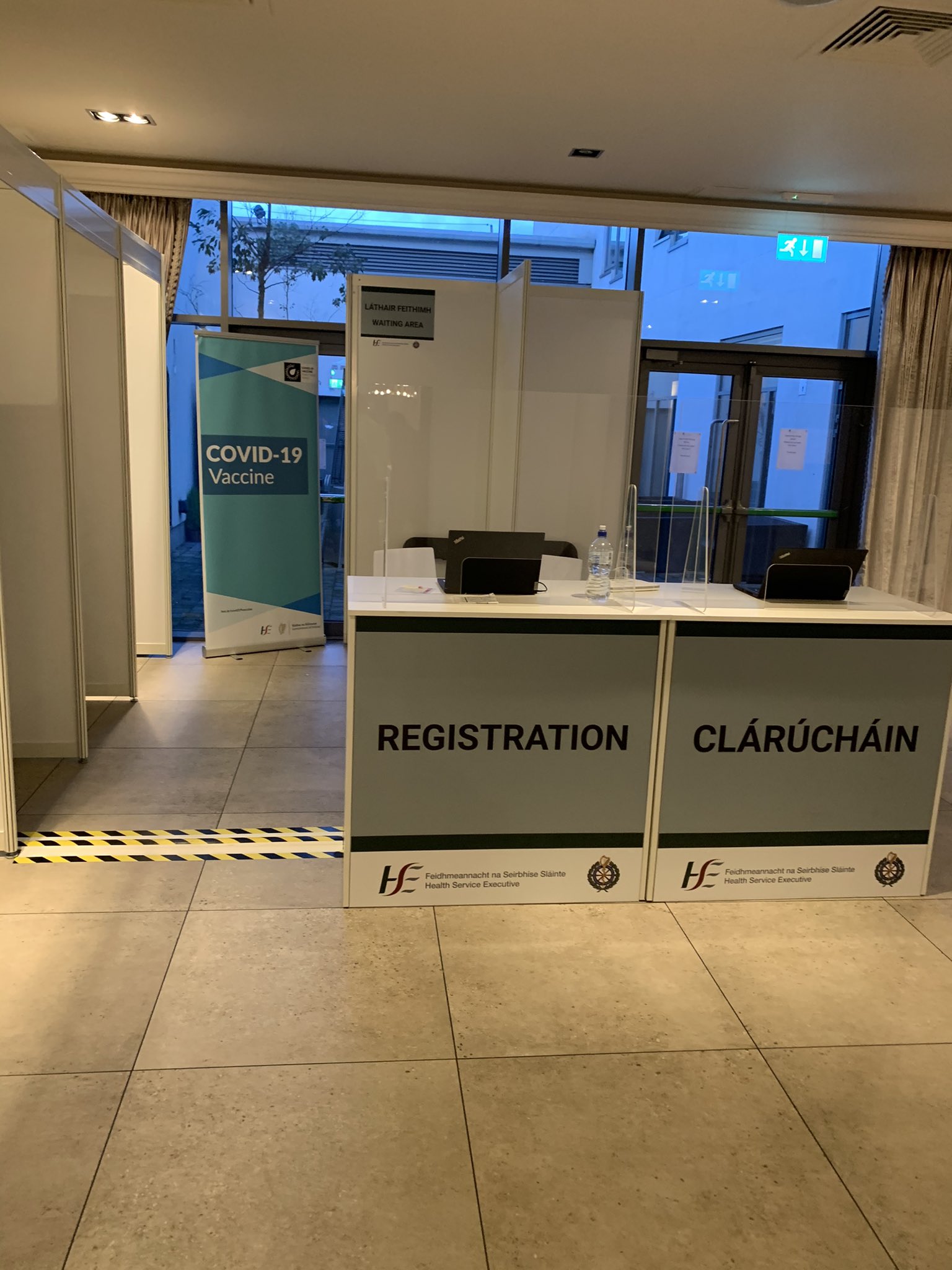 SEE ALSO – Laois musician calls for increased pay for doctors and nurses