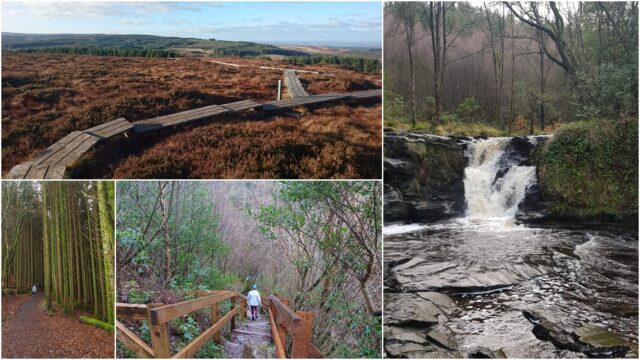 Far off hills are greener, or so the saying goes.
But for my money the Slieve Blooms would more than hold their own with any, near or far.
Often regarded as one of the country's hidden gems, this is less and less the case as more people discover the appeal and attractions of this midland's landscape.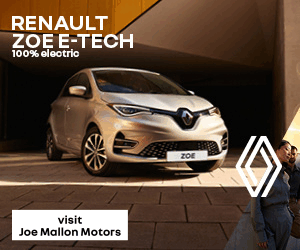 Nevertheless one of the beauties of the Slieve Blooms expanse is you could traipse across them for a day and not bump into too many, if anyone at all.
All that, even though the Slieve Bloom mountain range which runs across the Laois-Offaly border is little more than an hour out of Dublin and its foothills surrounded by a string of towns and villages from Mountrath to Mountmellick, Ballyfin, Rosenallis, Camross, Coolrain and  Clonaslee on the Laois side to Cadamstown, Kinnitty and Birr in neighbouring Offaly.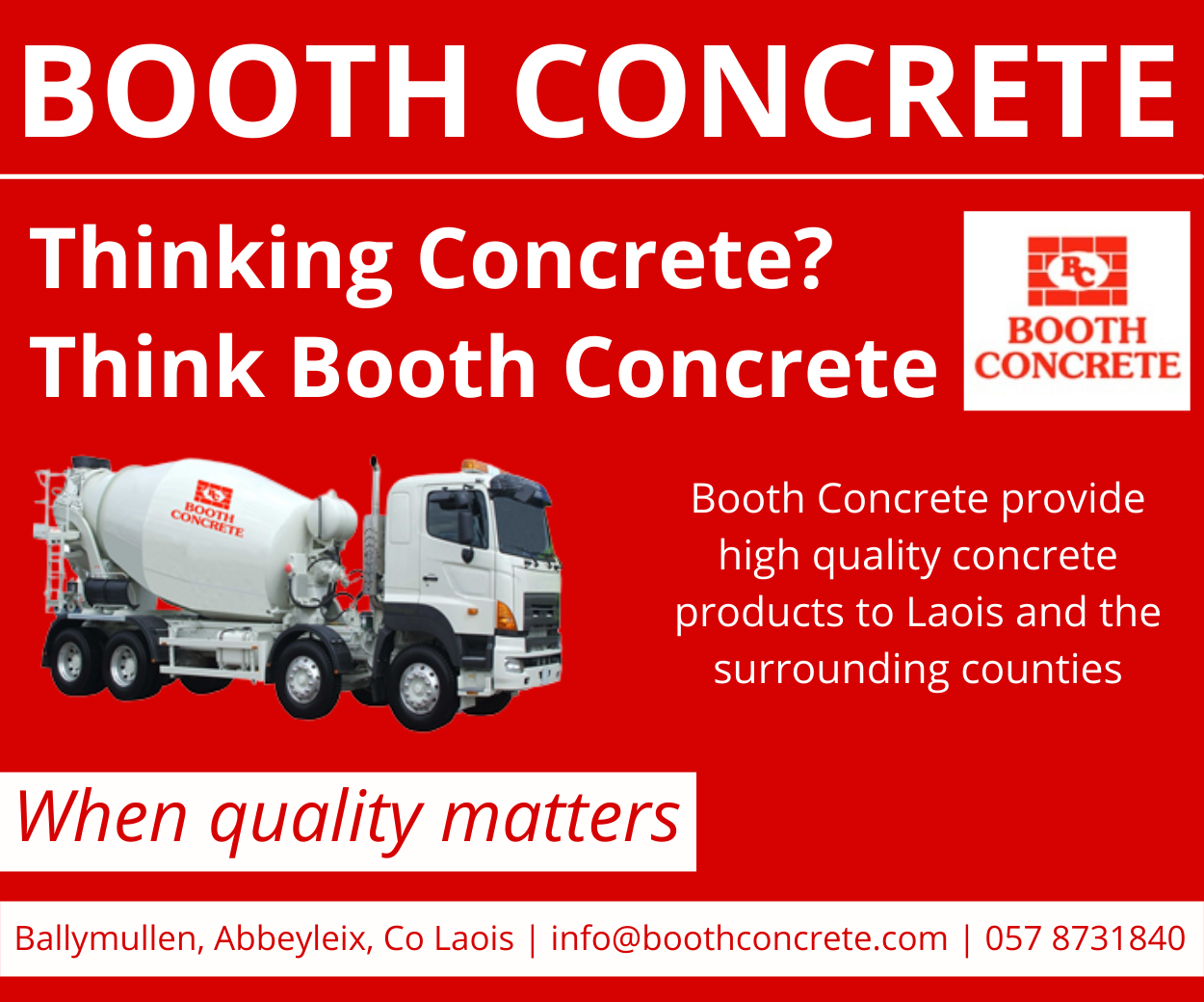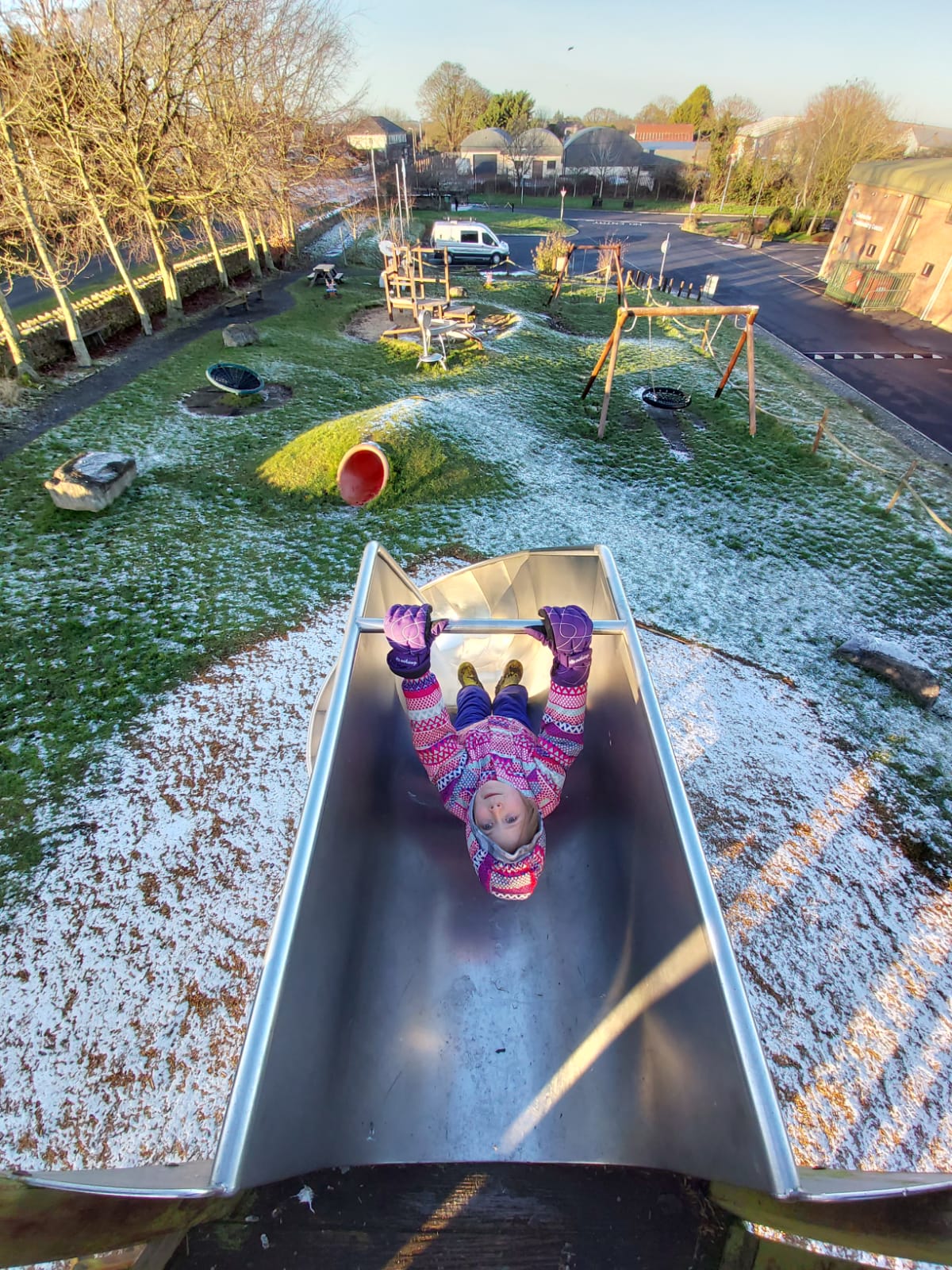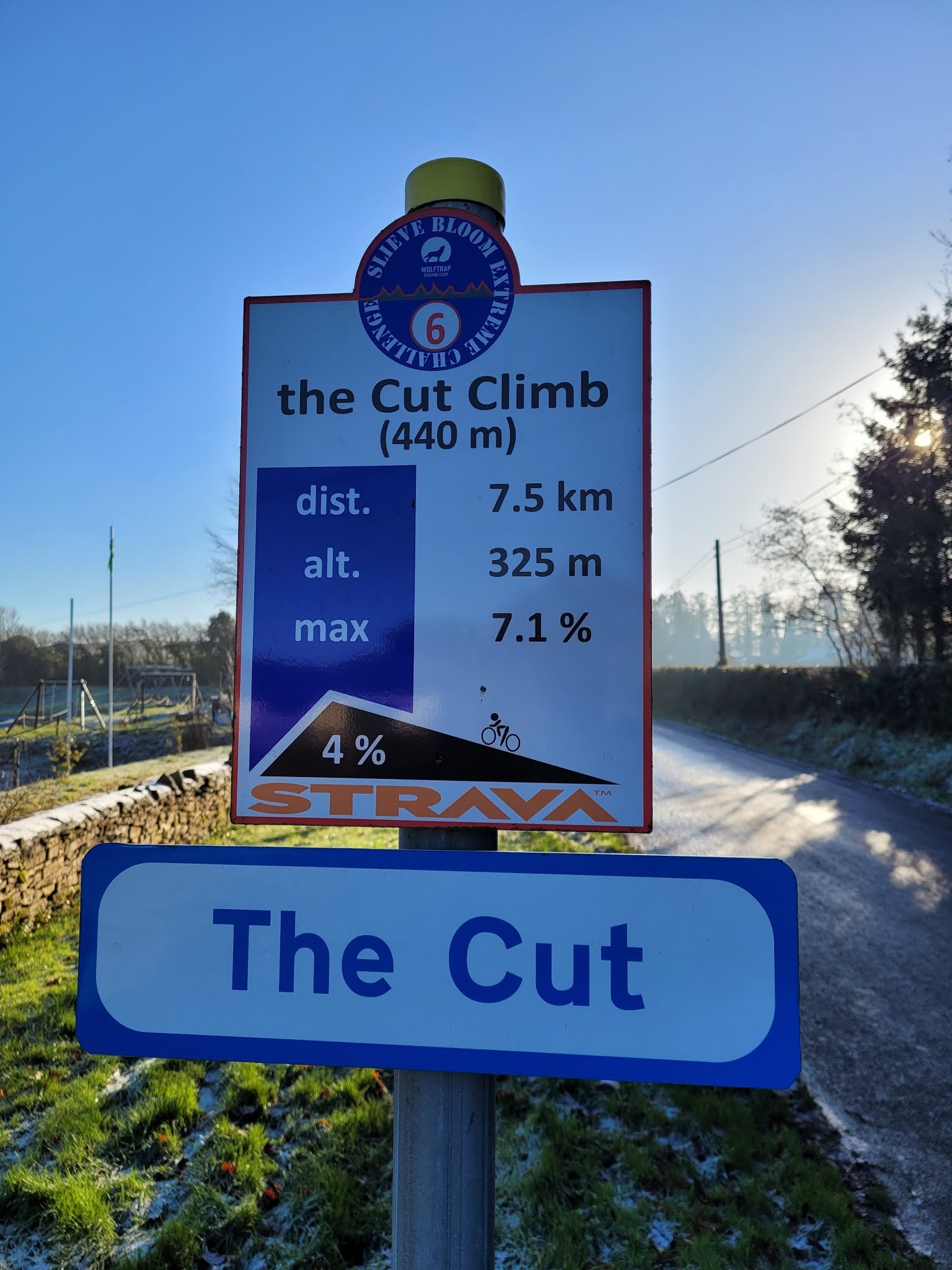 Personally I have been traversing the Slieve Blooms since I was a boy, tagging along with my father after we loaded up in his Ford Cortina as he headed for the hills 'for a shot' on winter Sunday mornings.
I never much took to the hunting but relished the opportunity to explore the mountains and have a cache of cherished memories for which I had not spared a thought at the time.
There was an abundance of rabbits, mountain hares and snipe; deer breaking through heavy cover, foxes keeping their distance and a rare sighting of grouse and curlew, scarce even back then, among the heather and the furze.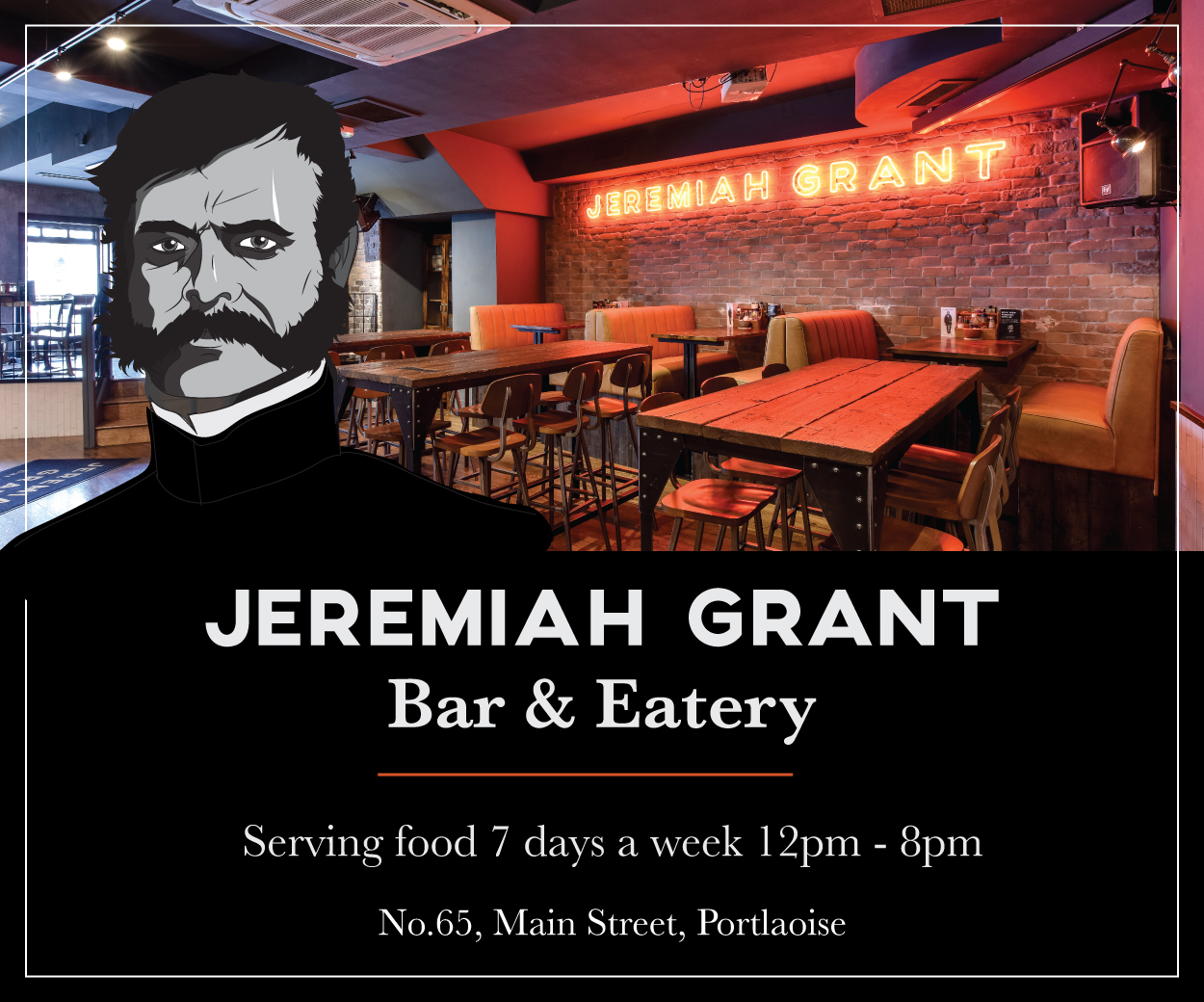 I learned of nature's ways, secret springs and hidden wells; ruins of abandoned homesteads where you could hunker down and shelter if a storm swept in across the mountain; the curious place names, streams and rise of rivers; the best spots and best time for mushrooms on sunny September slopes, their white caps nudging the grass before a goat or the odd cow got to them and kicked them over.
Whatever the outcome, bountiful or empty handed, with nothing to show for the day but a soaking that would give you double-pneumonia and a hard luck story of the one that just got away, there was always the treat to look forward to as we made our way back down Lacken lane.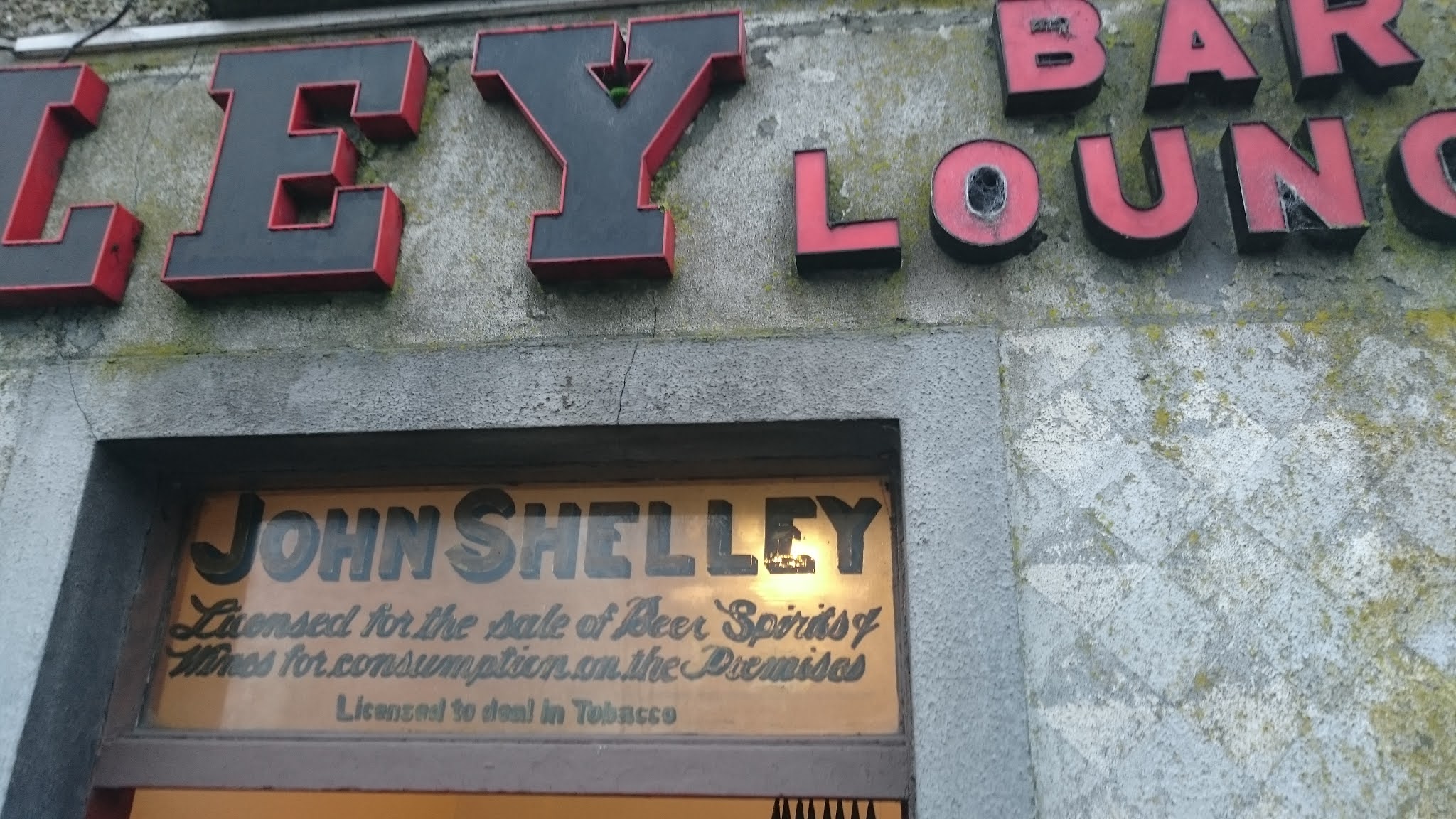 On that bad bend in Rosenallis village was Shelley's pub; a bottle of red lemonade, crisps and a pint of Smithwick's shandy the order of the day, before heading home, but not before my father finished a game of darts with a double tops.
While, like Shelley's, many of the taverns across the Slieve Bloom villages are now shuttered the spirit of that era is often evoked in the songs of local ballad singer, Paddy Fitzpatrick from Ballyfin, who on occasion can be found performing with other musicians in his local, The Deadman's in Ballyfin. Traditional music is an important aspect of the rich cultural tapestry of the Slieve Blooms in places like Hogan's Village Inn, Coolrain.
Oh take me back to the Slieve Blooms,
To the hills where I was born.
Where the pine trees grow
And the Owenass flows,
Her mist hangs in the morn'
If you walk from Sconce to Conlawn
By Capard to Cone's Mill
A mountain fine that stands in time
The dear old Slieve Bloom Hills.
(Conlawn, Paddy Fitzpatrick)
There are no formal camping facilities in the Slieve Blooms region. But there remains plenty of scope and opportunities for day trips, to go off-grid in a self-sufficient leave-no-trace fashion or for those who prefer it rawer and rugged, wild camping. There is a good glamping option in Clendennen's of Kinnitty.
The Slieve Blooms are a landscape for all seasons, refreshingly reinventing itself as the four chapters of the year unfold across its trails, gullies, gorges, riverbeds, forests and viewing points.
It is a haven for wildlife and biodiversity and a heaven for walkers, hikers, cyclists, naturalists, photographers and more recently for mountain bike enthusiasts with the development of 80km of all grades mountain bike routes with trail heads at Baunreagh in Laois running over the mountain to Offaly and down into Kinnitty village. There are no toilets on site at the MBT trail heads, with car parking only.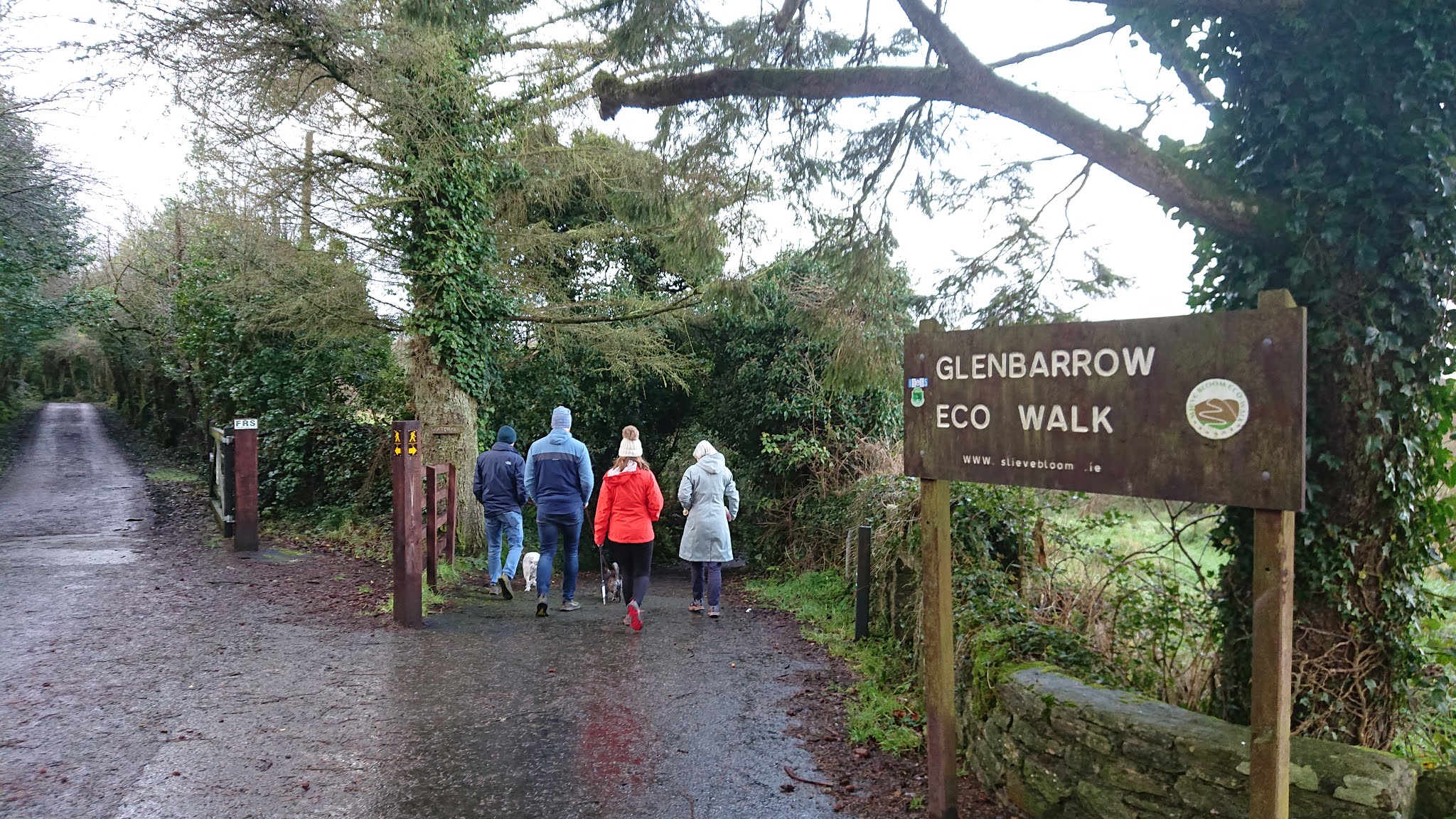 There are umpteen way marked walking and hiking trails of varying degrees of difficulty and distance with favourite spots including The Catholes popular for picnics and swimming.
Other highlights and viewing points include The Ridge of Capard, The Stoneyman, The Clear Lake, Monicknew, The Wolftrap, The Cut, Glendine, Glenbarrow and Arderin, the highest point of the range at 527m.
On a clear day the views from the Slieve Blooms across the midland plains are spectacular. You can easily spy Mount Leinster and on up into the Dublin and Wicklow mountains. A Coillte noticeboard at the famous Cut suggests that with good visibility you can pick out Slieve Gullion in County Armagh.
This and some other even more ostentatious claims are for those with eagle eye sight far better than my own, but there's no disputing the views are stunning and great fun to be had picking out miles away landmarks.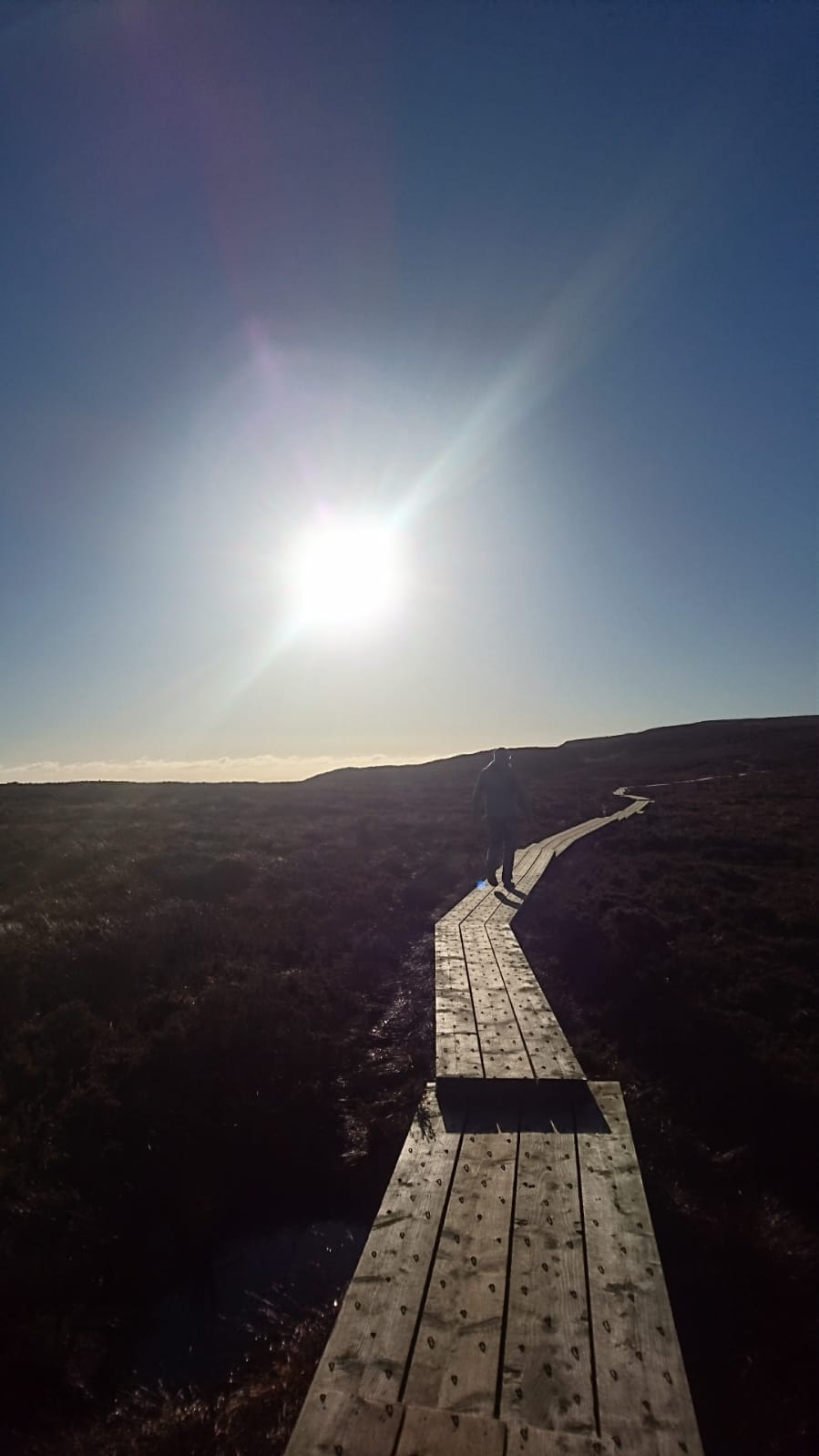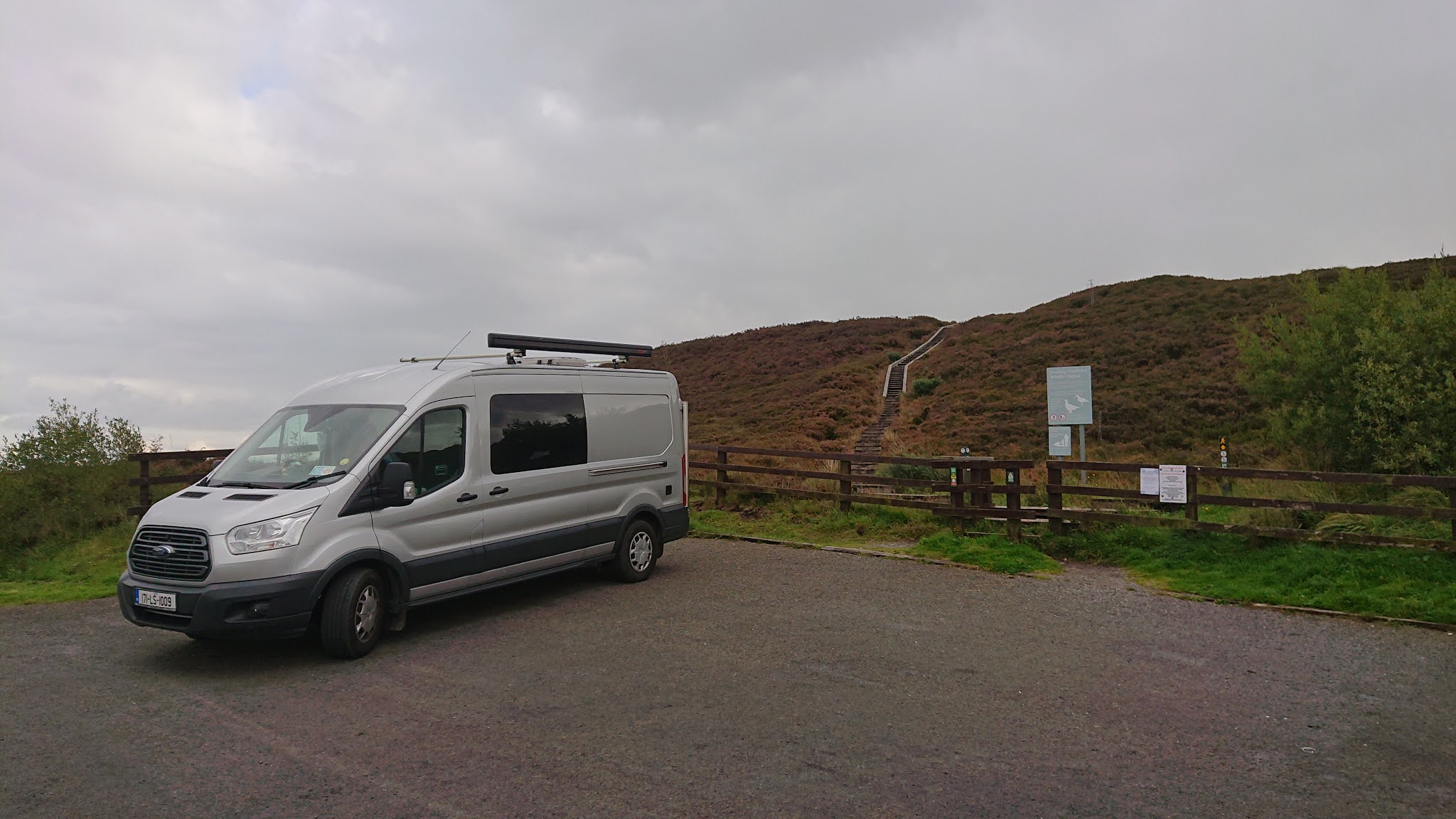 Generally, there is plenty of space and lots of parking spots and you could go on a day's ramble and not meet a sinner. However, in the summer and at weekends the crowds can flock to the mountain escape and places like Glenbarrow in particular can become congested with the narrow roads blocked due to inconsiderate motorists with parking at a premium.
There is a lovely book entitled Bladma – Walks of Discovery in Slieve Bloom, a pocket edition guide to the Slieve Bloom walking trails by Slieve Bloom resident, author and artist, Tom Joyce well worth having, but it may be difficult to get your hands on a copy as it is out of print. Unfortunately, my own much cherished copy has disappeared.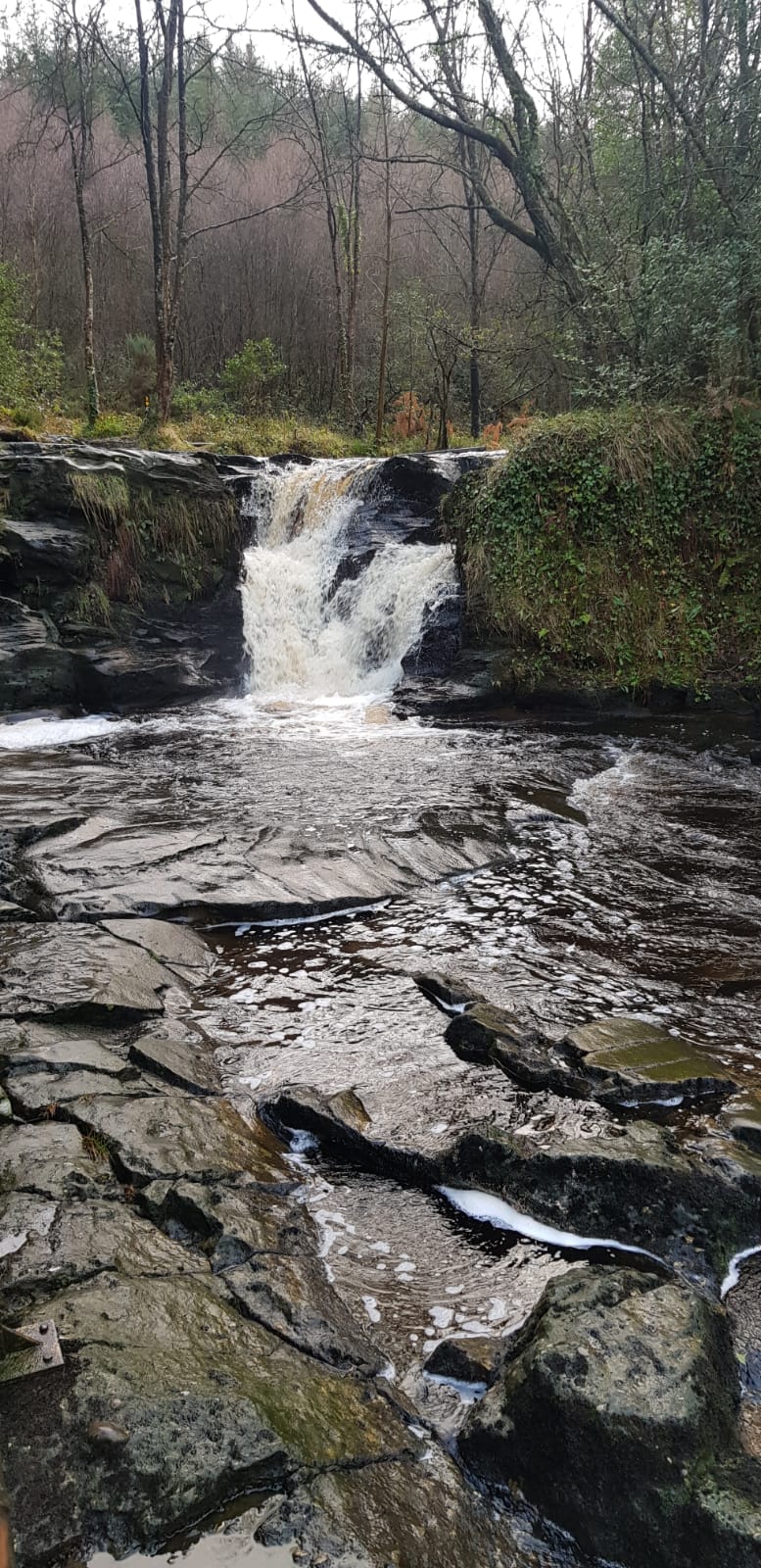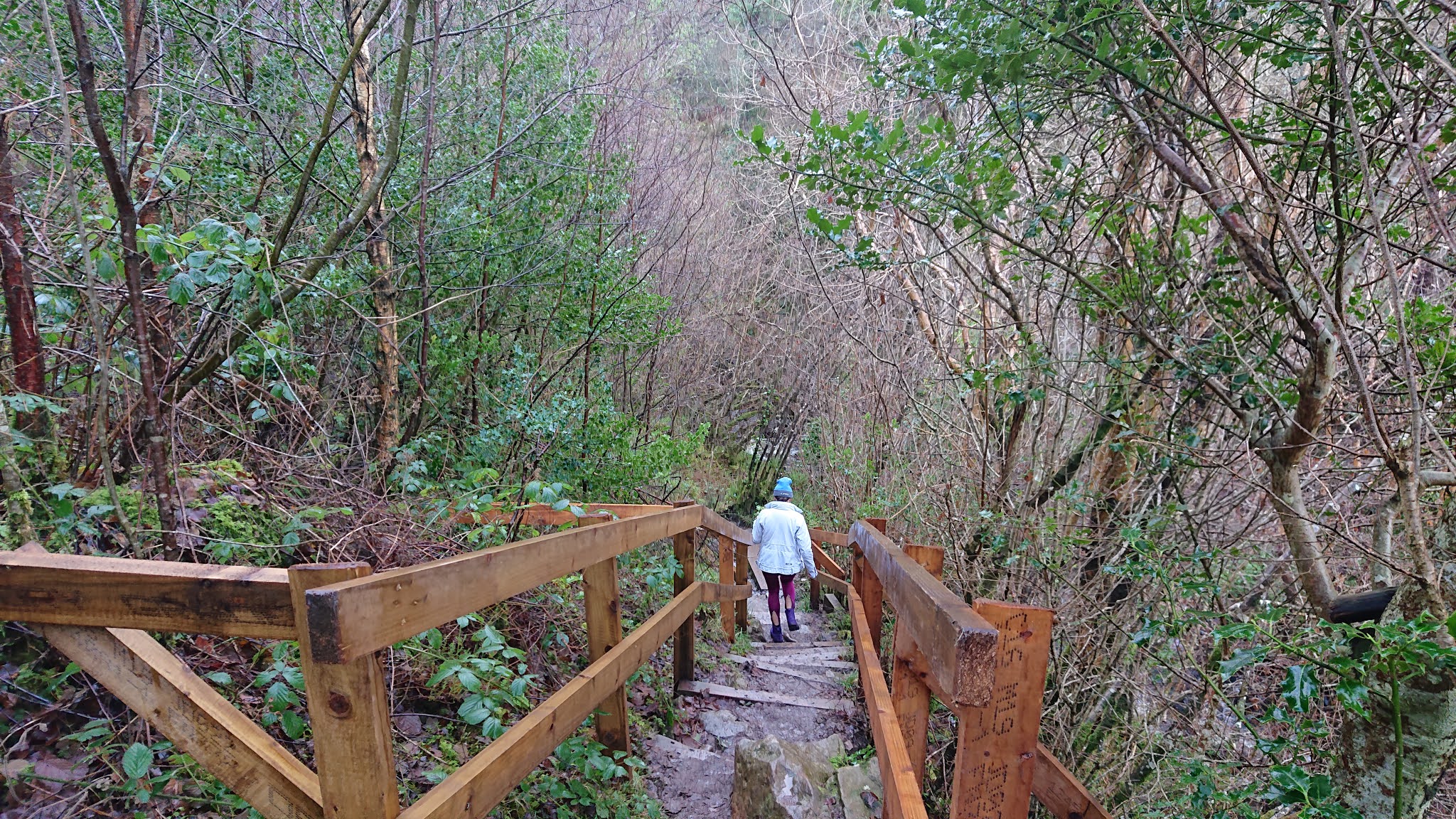 A scholarly record of the flora, fauna, heritage and geology of the Sieve Blooms is available in the tremendous body of work by Dr John Feehan, books which are an investment you won't regret and will help shed light for generations to come on the many layers of the Slieve Blooms story.
If you fall in love with the place, like so many do, then you may want to seek out the wonderful paintings of the artist Gemma Guihan, who often draws on the landscape of the Slieve Blooms for her inspiration.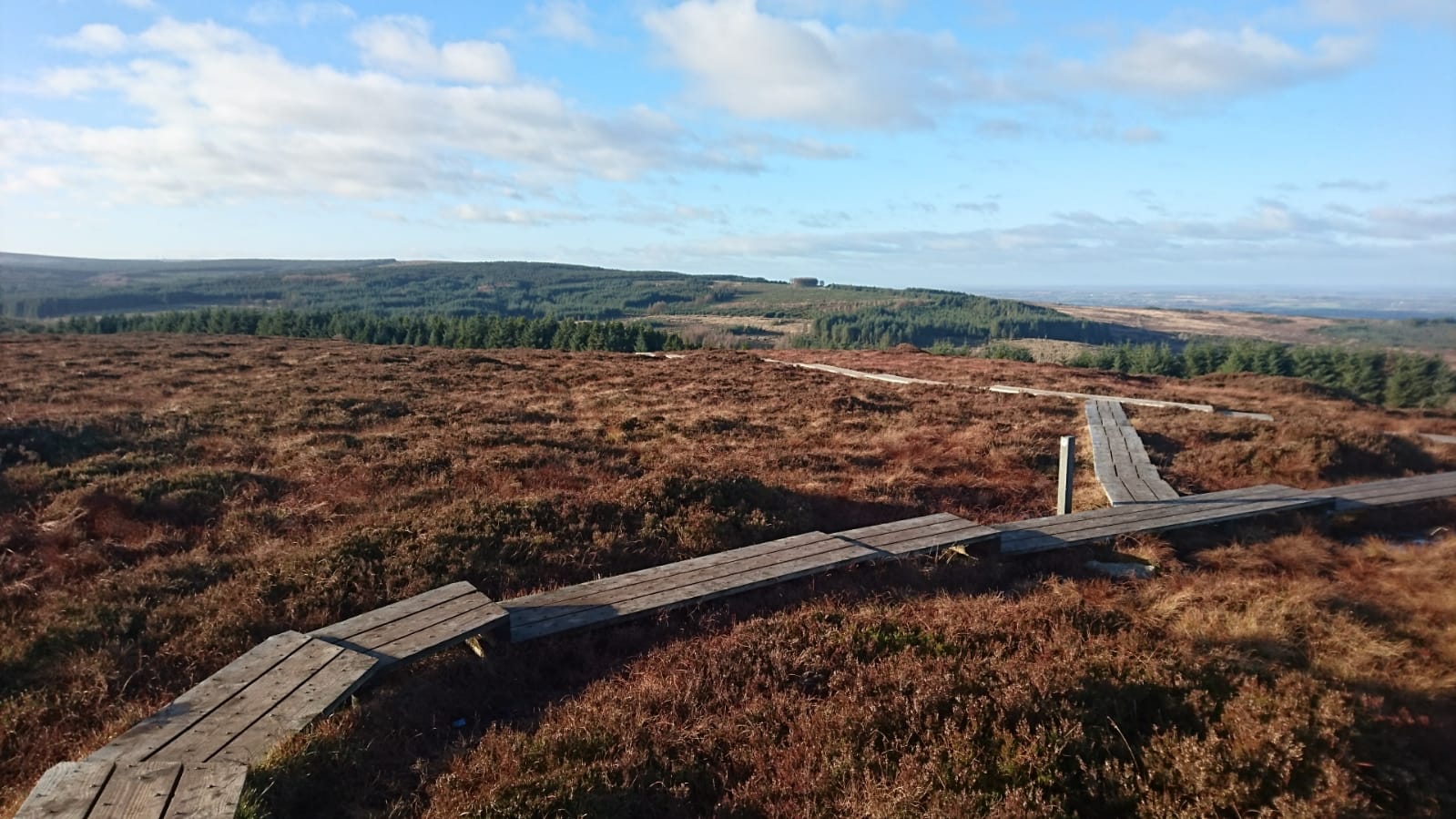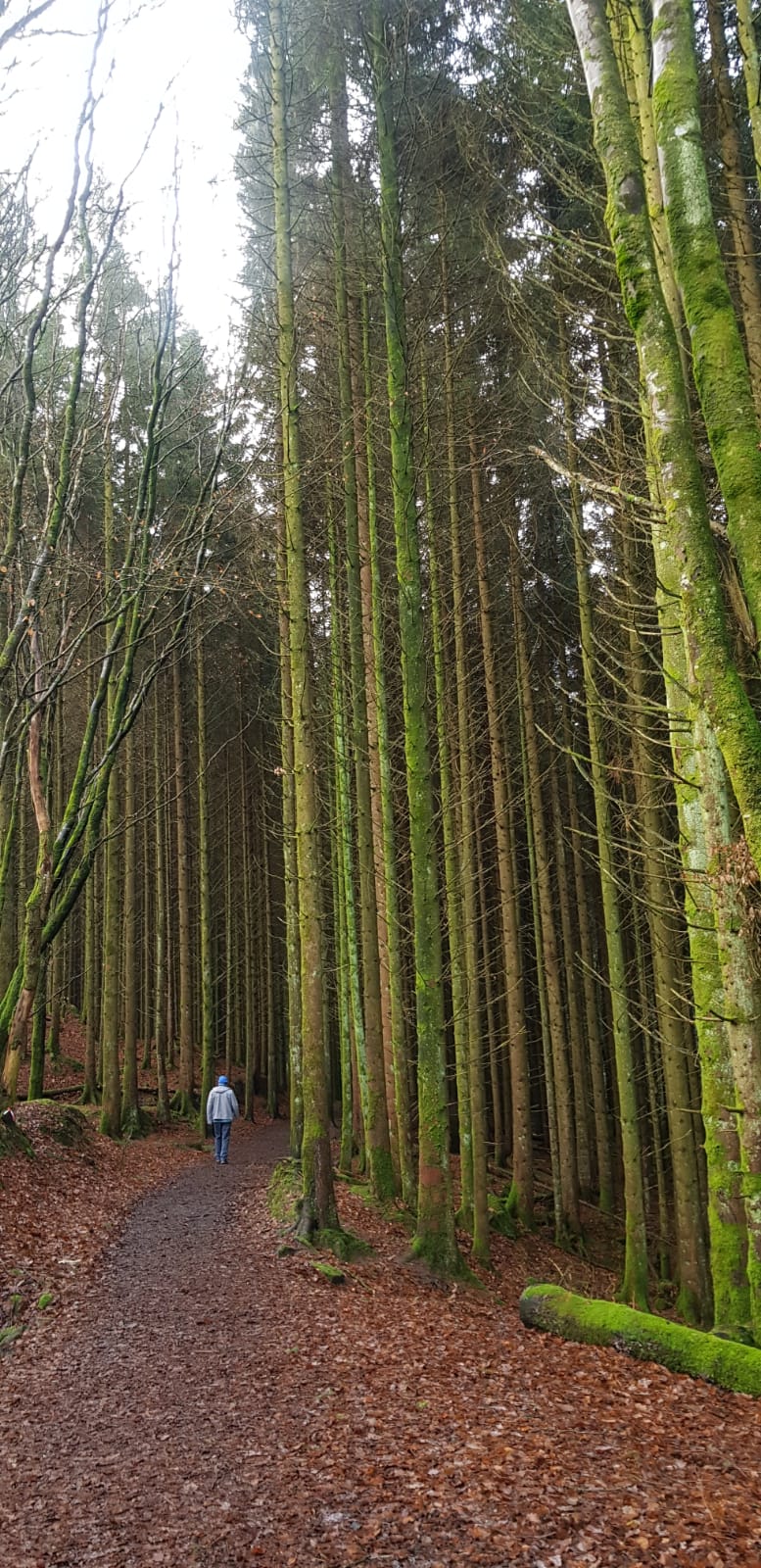 As for me, well the Slieve Blooms have always been a joy, a revelation, a tonic, with a new tale to tell every time I get to visit…and then there was that Rainbow Gathering in the summer of 1993 when thousands of hippies descended to camp up in the Slieve Blooms at the famed Ballyhuppahaun harvest moon gathering.
But that's a whole other story…
John Whelan is the author of the popular camping blog, Vanhalla – Camper Heaven www.vanhalla.ie 
SEE ALSO – Weekend Read: Laois and midlands crying out for camping facilities