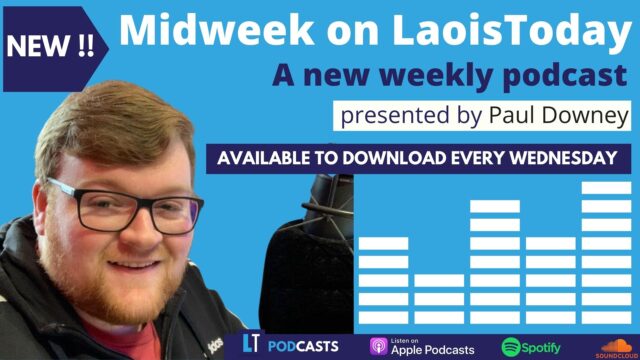 As we begin a new year and the Christmas season is behind us, how can we save money?
Steven Miller speaks to David Peavoy of Peavoy Financial Planning about some top tips for saving you money and also how important Life Assurance is.
Portarlington is home to Paralympic Swimmer Nicole Turner. Last year, hopes were dashed for Nicole as the Coronavirus pandemic saw the cancellation of the 2020 Paralympic Games in Tokyo.
Two weeks ago, the Olympic Council set a provisional date in August for the 2021 games to go ahead.
Following on from that, we speak to Nicole about her current training regime, travelling, school life and how important it is to shut off from social media during games.
It's every band's dream to travel the world and play music. Back in March, Laois band The Crooked Jacks embarked on their yearly trip to the US.
Unfortunately, they were no sooner there when they were told they would have to return home as a lockdown was imminent.
Nearly one year on presenter Paul Downey speaks to David Fitzpatrick from the band and we talk about what it is like travelling with the band, playing to different crowds and how The Crooked Jacks are coping throughout the pandemic.
Music from The Crooked Jacks – 'Home Tonight'
Like what you hear? Why not share and subscribe now!
SEE ALSO – Check out all the recent LaoisToday Midweek Podcasts here