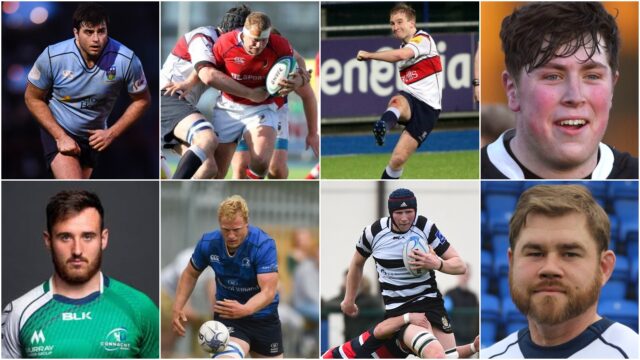 In the very enjoyable autobiography of former Irish rugby manager Eddie O'Sullivan, there's a fascinating passage where he describes his move from Youghal, his local junior rugby club in Cork, to top Limerick senior side Garryowen.
O'Sullivan was a PE student in Limerick in the 70s and one of his classmates was Tony Ward, who encouraged O'Sullivan to join him in Garryowen.
Telling his club-mates in Youghal was the hard part though.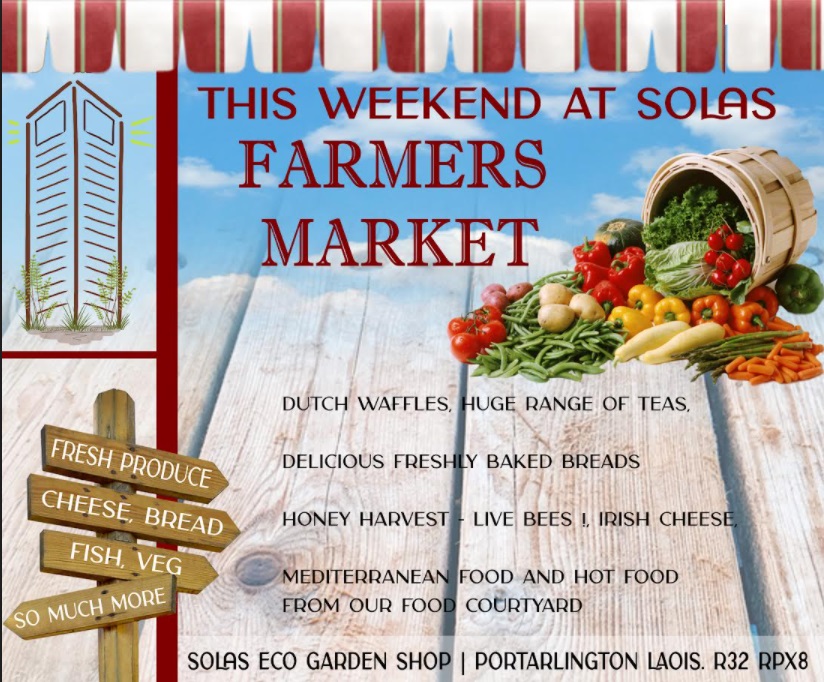 "I decided to break the news that weekend when I went home to play for Youghal by going to our coach/captain Paddy 'Boukie' Lane, before the game," wrote O'Sullivan.
"Boukie immediately called for quiet in the dressing room. 'We've a bit of an announcement to make,' he said. 'Eddie's been invited to play with Garryowen!'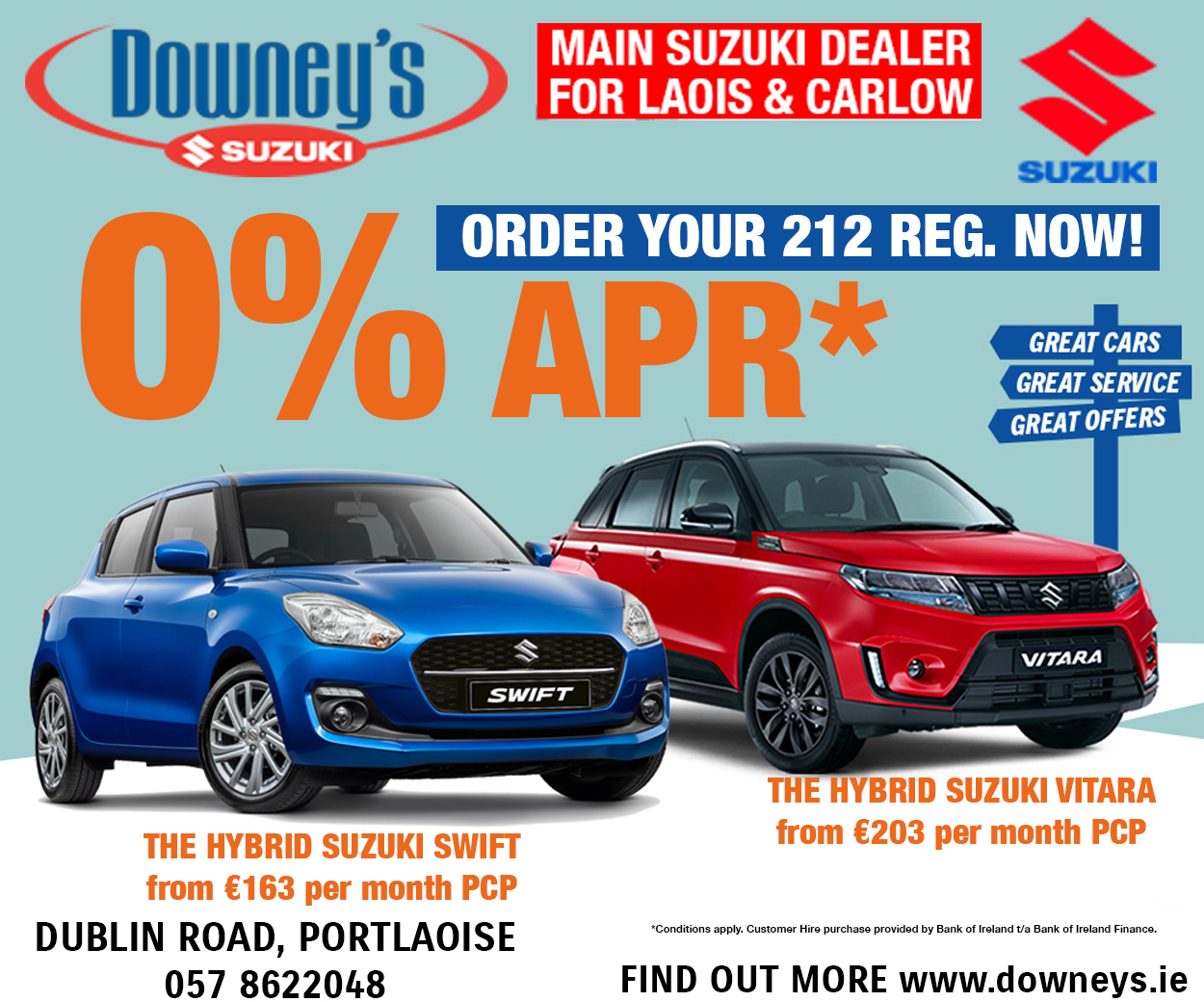 "The room erupted with applause. This was considered a great honour for Youghal RFC, a home-grown player joining the big boys. There wasn't an ounce of recrimination at me leaving. The vibe was universally warm and generous."
Such is the nature of rugby and soccer that players are encouraged to keep taking that step up. Very few people make it hard for players to move on and up.
As it stands, there are a number of Laois players playing a high standard of club rugby around the country, many of whom have started with the likes of Portlaoise, Portarlington, Carlow or Athy.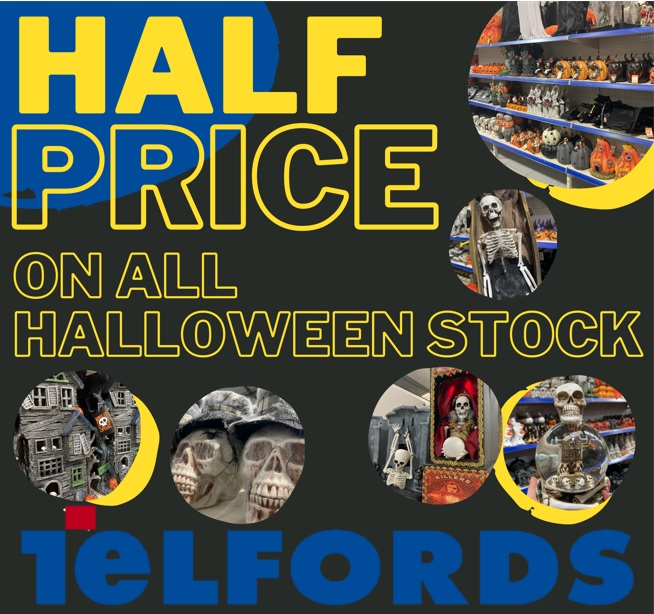 Some go away to boarding school like Kilkenny College, Clongowes or Cistercian Roscrea and because schools players can't play club, the connection is broken. Some return to play U-20, others go to senior clubs or give up the game altogether.
But in places like Galway, Cork, Limerick, Dublin and Naas, there are Laois players playing in the AIL.
This week on the LaoisToday Talking Sport Podcast, we chatted to two of them, Conor Kelly who plays with Clontarf and Finbarr Crowley who is with Lansdowne.
It got us thinking. Imagine they all could be attracted back to play their club rugby in Laois. For many it would be a considerable step down. Portlaoise, for example, play in the third division (2A) of the Leinster Junior League. Lansdowne and Clontarf are Division 1A of the AIL, a full seven grades higher.
But wouldn't it be great if Portlaoise could go back up through the divisions? They were once regularly in Division 1 and a step up to the lower divisions of the AIL wasn't an outlandish proposition.
Fellow provincial clubs in Leinster like Navan, Naas, Tullamore and Enniscorthy are all senior at the moment. Navan and Naas were in Division 1B last year where they played against the likes of Shannon and St Mary's. It's not that long since Portlaoise were beating them in the Towns Cup.
Carlow have gone all the way to the very top division in the past (and admittedly right back down again) while Dundalk have had a spell senior also.
Towns like Nenagh, Cashel, Midleton, Bruff, Sligo and Ballina all have a senior presence too.
With no actual games to report on, we've decided to pick a squad of Laois players who have played at a high level in recent years.
We've omitted the Masterson brothers, who are on professional contracts with Connacht, and also left out players who have played at a higher level but are already back with their clubs. Keith Kavanagh, who played scrum half for Shannon, is back with Portarlington as it is, for example.
We also didn't pick any of the players who are currently with Portlaoise or Portarlington, some of whom would have the ability to play at a higher level.
There's no doubt we may have overlooked someone but we're fairly confident that the ones listed below could hold their own with the top club sides in the country.
And if you had all these lads back, it would become the place for young players to play, straight out of school or from the other junior clubs in the region.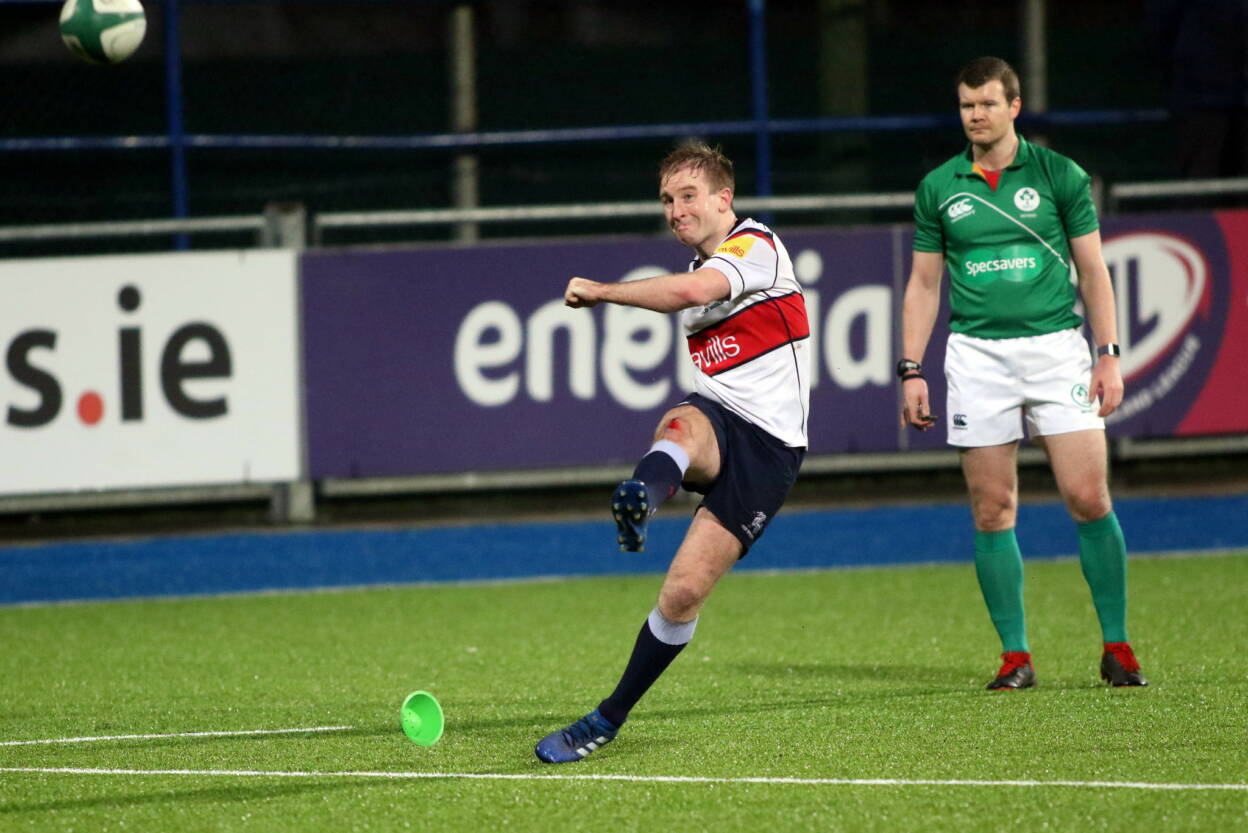 15 – Rory Stynes 
Stynes has played with Old Wesley for the past ten years or so having joined initially from Carlow. Has played mostly at full-back or on the wing, running in a number of tries and also a good goalkicker, he finished as the top scorer in AIL Division 1B last season.
Played for Ireland at U-18 Youths level and also played senior club football for Arles-Kilcruise and had a brief spell in the Laois senior football panel.
---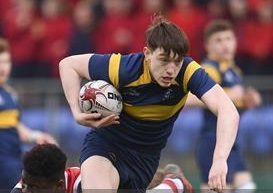 14 – Craig Adams
Played underage with Portlaoise before then impressing at schools level with Kings Hospital.
While he played underage football with Park-Ratheniska and was part of the Laois minor football panel a couple of years ago, he has focused on rugby since and has played AIL for both Naas and Terenure before opting to make the switch to play semi-professional in Italy – though the Coronavirus has meant that the season is stalled.
---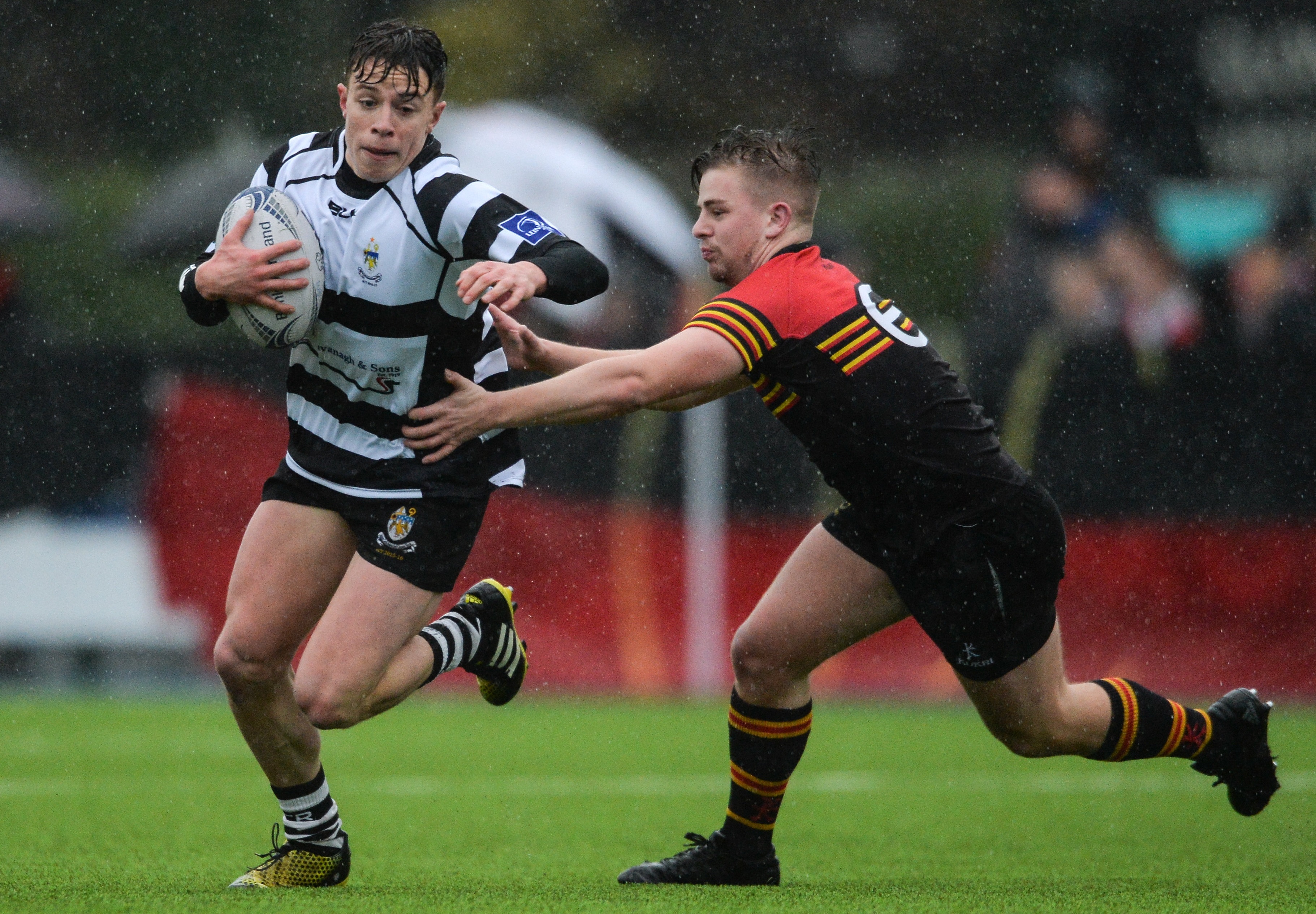 13 – Finbarr Crowley 
Too many scrum-half options has meant that we've had to get a bit creative here and we've chosen to select Crowley, who has played with Lansdowne, at outside centre where his aggression, strength and pace would be well suited.
Played in the 2016 Leinster Schools Cup for Cistercian Roscrea and in the Leinster minor football final that same year for Laois. He then played in the 2018 senior final and his good form with Emo has him back in the senior squad, while he also tries to commit to Lansdowne.
---
12 – Mark McDermott
The Killeshin man was an exceptional underage player with Carlow before making the step up to play outhalf with Galway side Corinthians in the AIL.
Has also played senior club football with Killeshin and played in the 2018 senior county final.
We've picked him in the centre here, where he'd offer a second kicking option.
---
Todays throwback we go back 5 years to a great Eoin Stynes try (@rstynes10 better looking faster little brother) vs Barnhall, he would literally step you in a phone box…. and the hug that never was ? pic.twitter.com/TvmUL6aJcJ

— Old Wesley RFC (@OldWesleyRFC) April 3, 2020
Eoin Stynes
Younger brother of Rory and has also featured quite a lot with Old Wesley. Also a product of Carlow rugby club and was capped at U-18 clubs level by Ireland on a team that also included current Connacht players Tom Daly, Eoghan Masterson, Sean O'Brien and Irish international Ultan Dillane.
Incredibly fast and a great finisher, as the clip above shows.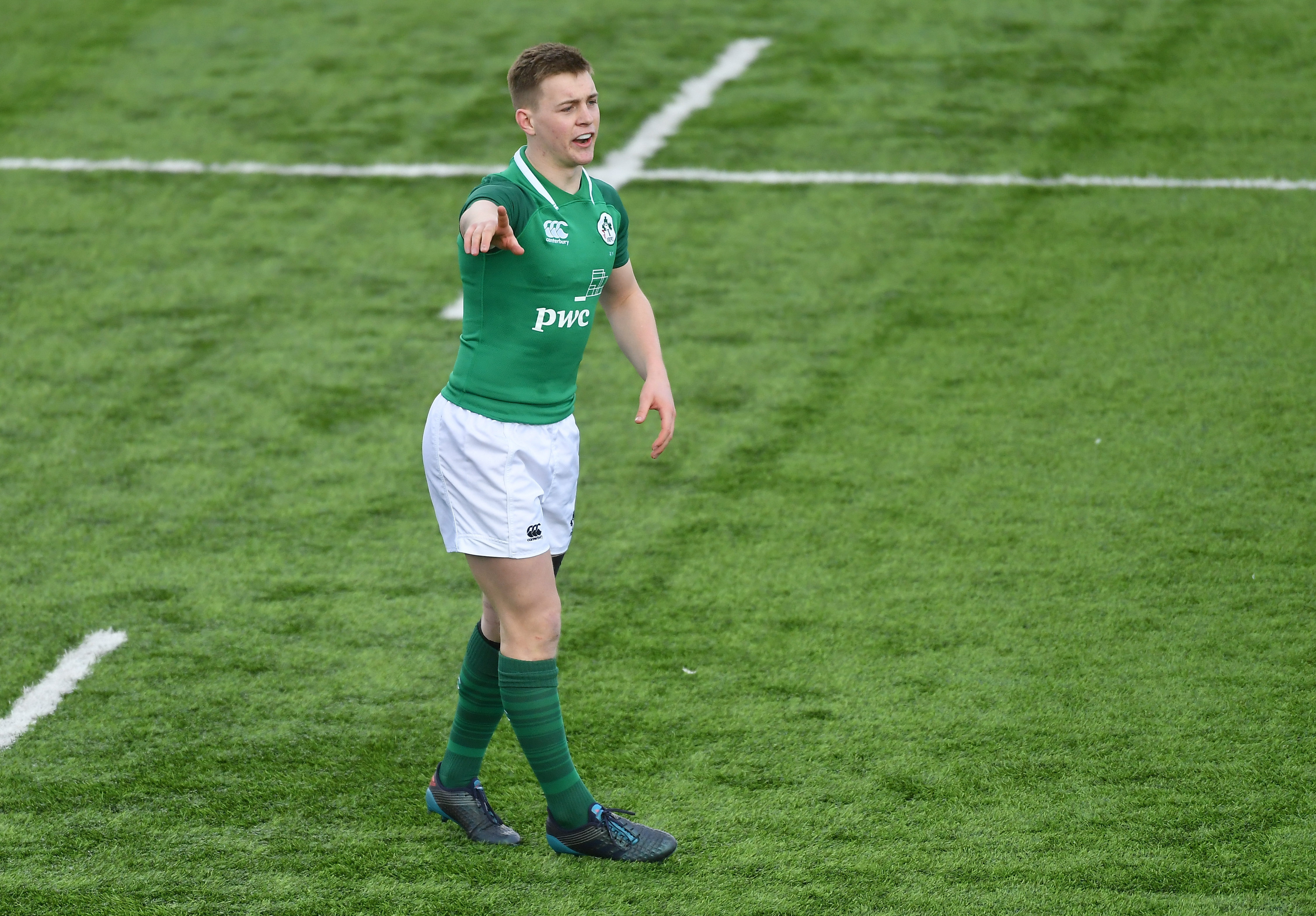 10 – Conor Kelly
Also started out with Portlaoise, Kelly was recently in the Leinster sub academy though such is the standard there, where the likes of Harry Byrne was ahead of him, made it difficult to make the breakthrough.
Still, he has played for Leinster 'A', was part of the extended Ireland U-20 set up, played Ireland schools and has built up a considerable level of experience with Clontarf at the highest club level there is.
---

9 – Will Reilly
Reilly is another Portlaoise graduate who has been capped by Ireland at U-18 level, helped Barnhall to top Division 2B as an 18-year-old last year and has been tipped for a place in the Leinster academy and been involved with the Ireland U-20 training squad.
A fine footballer also with Ballyfin, he can play in a number of positions though he's most likely to settle at scrum half.
---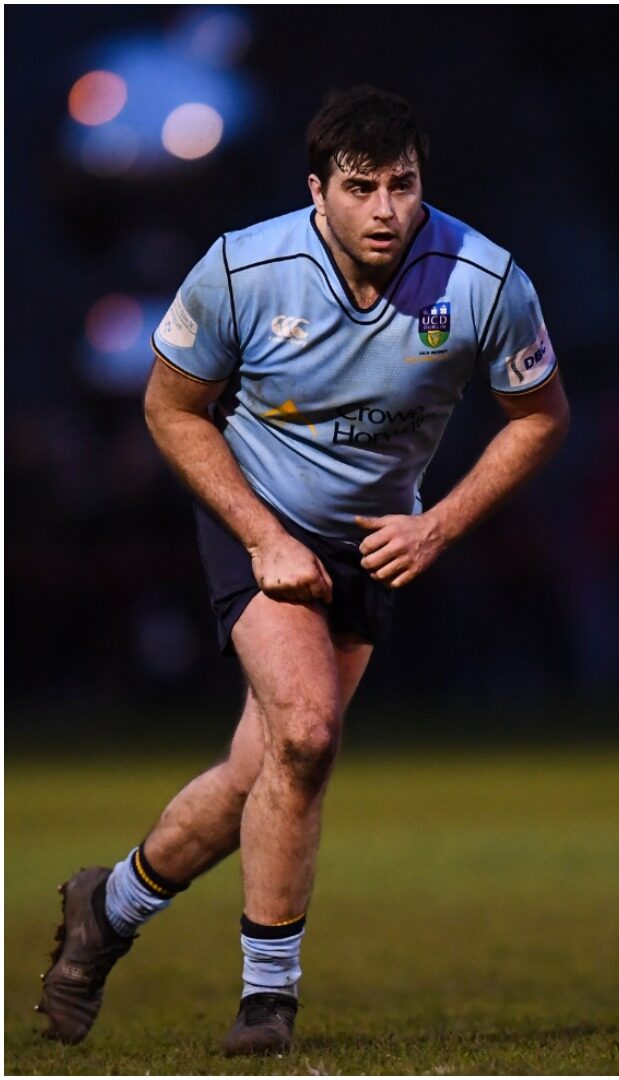 1 – Liam Hyland
From Ballacolla, Hyland has a wealth of senior experience at senior level at prop with UCD Garryowen and Terenure at the higher divisions of the AIL.
Played schools rugby with Cistercian Roscrea and would offer a huge amount to any club team in the front row.
---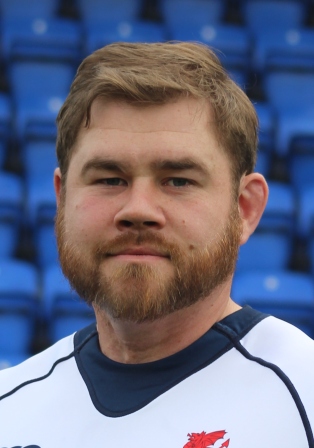 2 – Craig Telford
Another who played at underage level with Portlaoise before playing schools with Kings Hos, then with Trinity and later the University of Western Australia.
Also represented Connacht at U-20 level and has played for Old Wesley at senior level for almost a decade.
---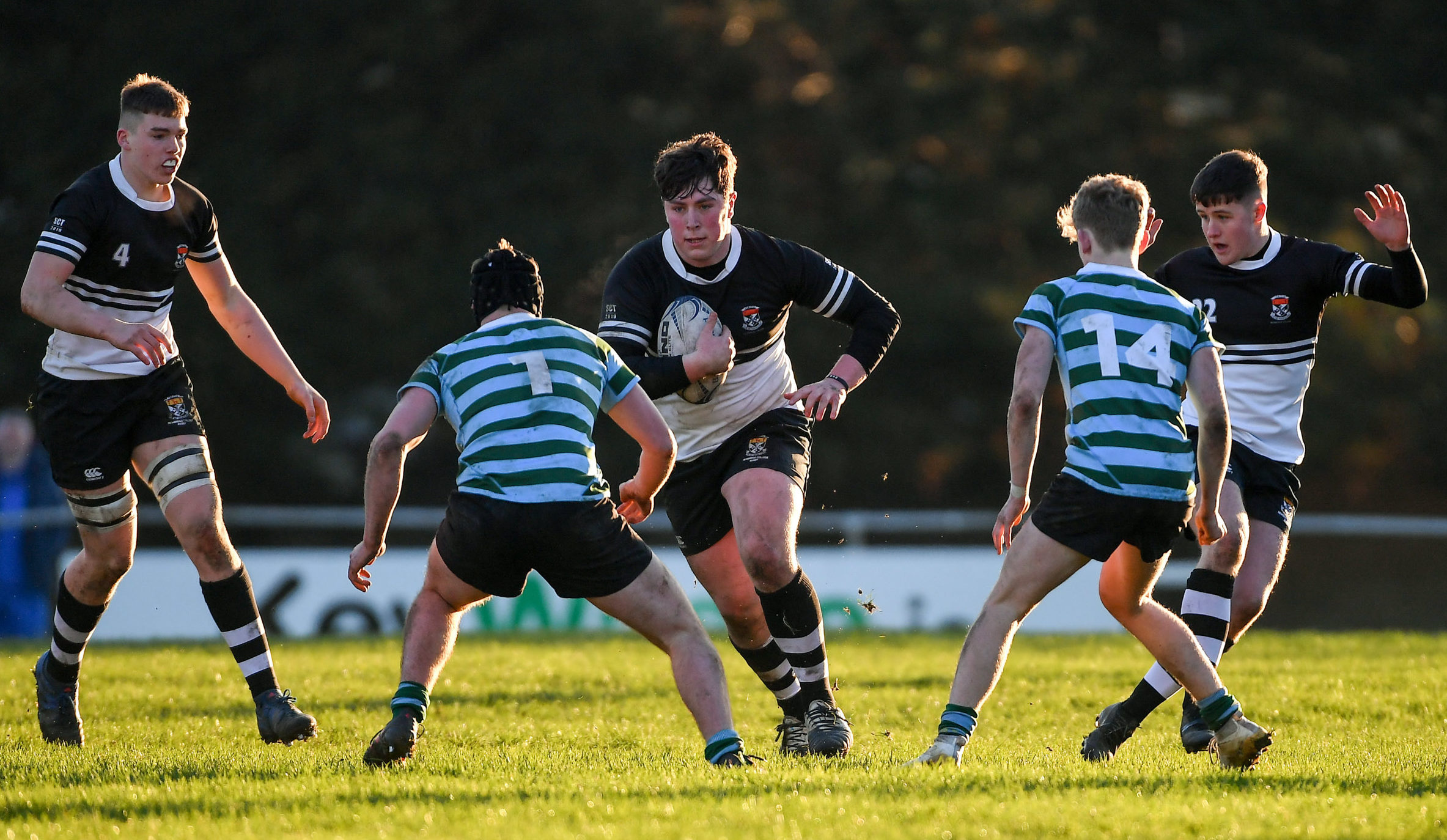 3 – Luke Rigney
The Rigney name is synonymous with rugby in Laois with Luke's dad Des and uncles Brian, Colm, Donal, Niall and Kieran all playing to a high level – Brian is the last Laois man to be capped by Ireland.
Luke has played schools senior cup for both Cistercian Roscrea and Newbridge College and has linked up with the famed Shannon club in the AIL since leaving school.
---

4 – Luc Culliton
Culliton from Killenard is another with a strong rugby pedigree with his grand-father Gerry Culliton winning 19 Ireland caps in the 1960s while his dad Ronnie also played AIL with Dublin side Wanderers in the 90s.
Started with Portarlington before playing senior cup with Cistercian Roscrea and has featured with Connacht at underage and 'A' level and with Galwegians in the AIL.
---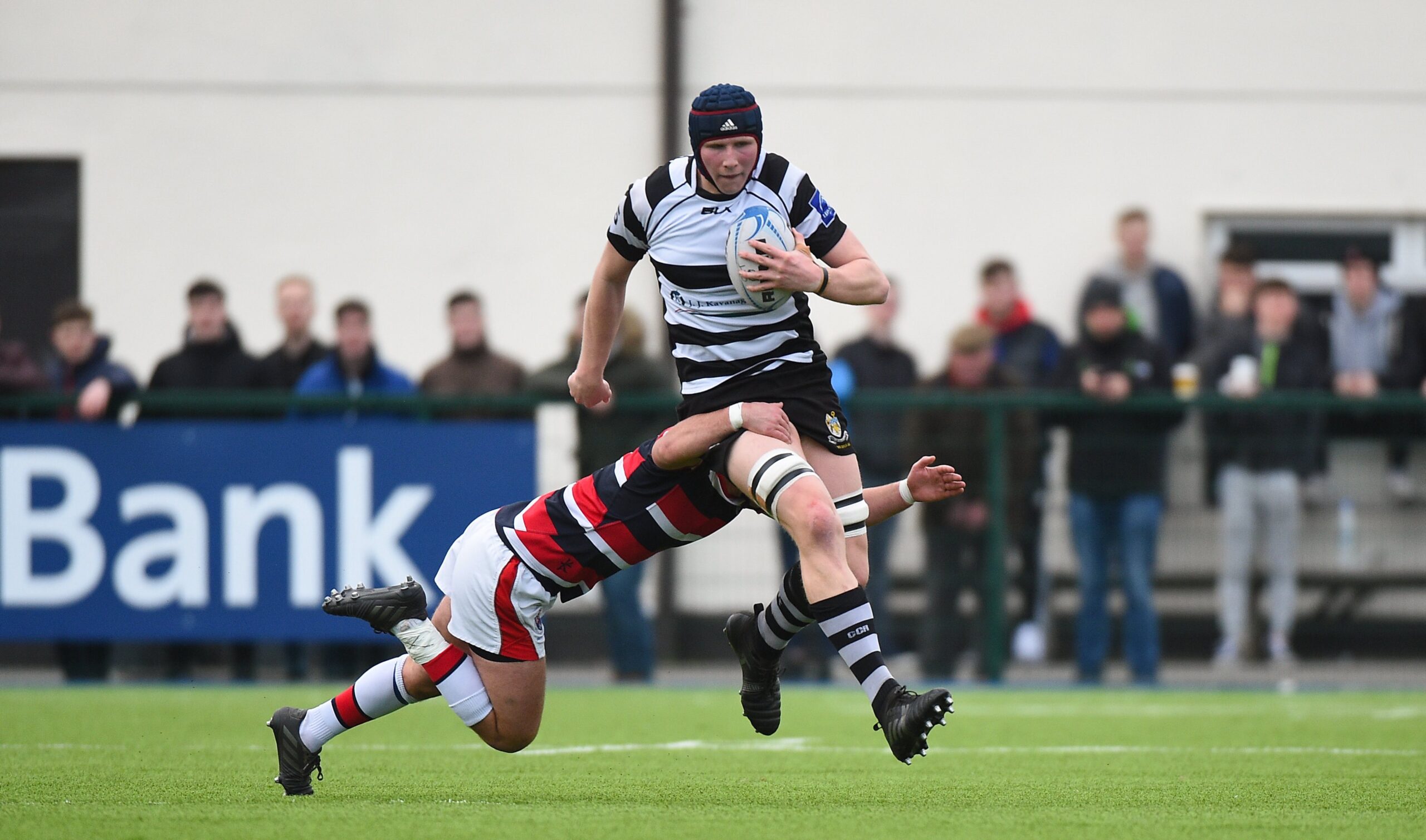 5 – David Maher
Another Cistercian Roscrea graduate where he played on the same team as Culliton.
From Stradbally, he is son of former Laois footballer Barney Maher, David has played in the AIL with Barnhall and was awarded a rugby scholarship with NUI Maynooth. Has featured for Leinster 'A' and at underage level.
---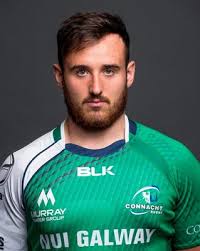 6 – Rory Moloney
Moloney played in a Leinster Schools Cup final with Cistercian Roscrea in 2011 when he was still in 4th year and went on to be capped by Leinster and Ireland schools and later won 13 caps with the Ireland U-20s.
He had a couple of years with Buccaneers and the Connacht Academy but didn't play at senior level before spending a while playing in New Zealand with Thames Valley in the tier below their top club competition the Mitre Cup. From Abbeyleix, he played underage hurling for Abbeyleix and football for Ballyroan-Abbey.
---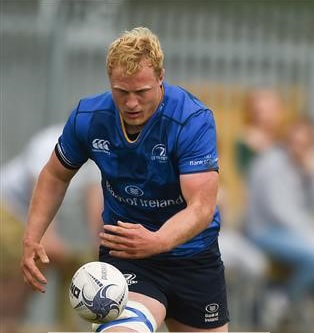 7 – Robin Foot
Shanahoe man Robin Foot, a past pupil of Kilkenny College, has played with Portlaoise in recent years where he captained the club and played for the Leinster Junior side.
But he was most recently back with Cashel, whom he had previously played with in the AIL. Can play hooker or in the back row and we've picked him at flanker here.
---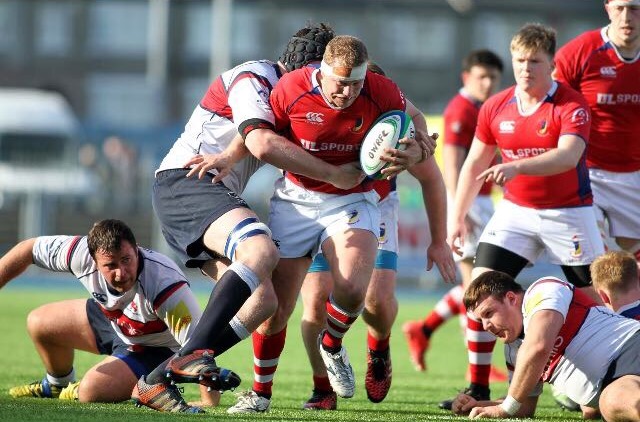 8 – Ian Condell
Ian Condell from the Pike of Rushall is arguably the most experienced player on this selection having played with UL Bohs and Old Wesley for more than 10 years.
Started out with Portlaoise before excelling with Kilkenny College and playing for Leinster and Ireland at schools level, he enjoyed a great time with UL Bohs in Limerick where he captained them for two seasons and played alongside the likes of Dave Kilcoyne, Tommy O'Donnell and JJ Hanrahan. Has been with Old Wesley in Dublin in recent seasons and he'd be our choice to captain this selection.
Replacements
Gavin Telford
Brother of Craig and another who has played quite a lot with Old Wesley in the front row despite a long list of bad injuries.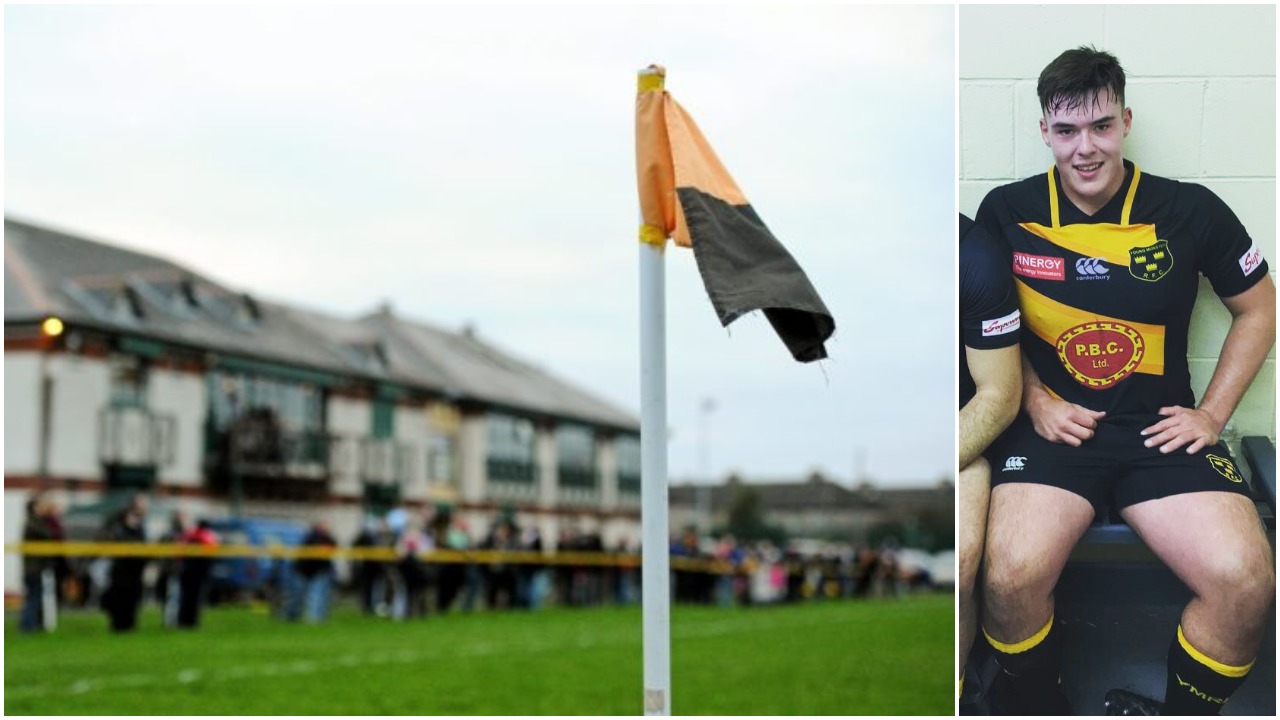 Mikey Doran
The young Camross man has been making great strides with Young Munster, one of the top clubs in Limerick, and is a prop with a bright future.
---
Adam Duffin
Played all the way up along the age groups with a talented Portlaoise side that included Will Reilly. Now also with Barnhall and is a promising back row player.
---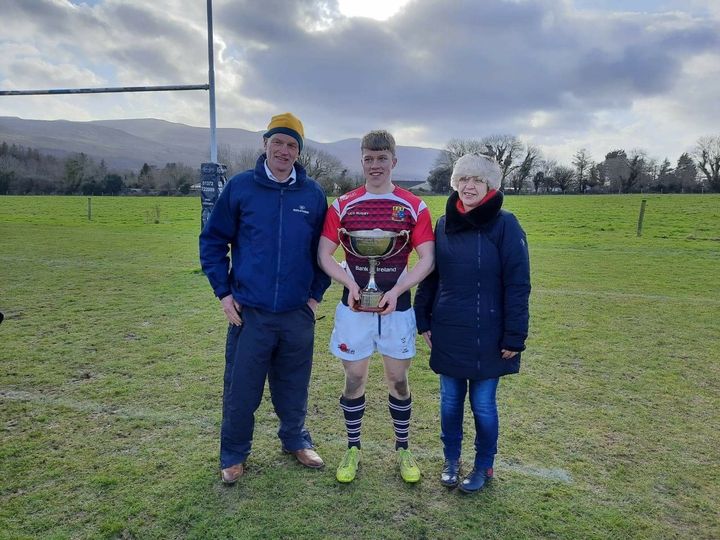 Luke Kerr
From Ballyfin and a former Kilkenny College player, Kerr also started out with Portlaoise. Won an All Ireland U-20 with a fine UCC team last season and was beginning to appear for the firsts in the autumn. A very lively and impressive scrum-half.
---

Liam Crowley
Younger brother of Finbarr and another scrum-half, he also played senior cup with Roscrea and is one the strong Laois contingent in Old Wesley where he's aiming to break into the first team.
---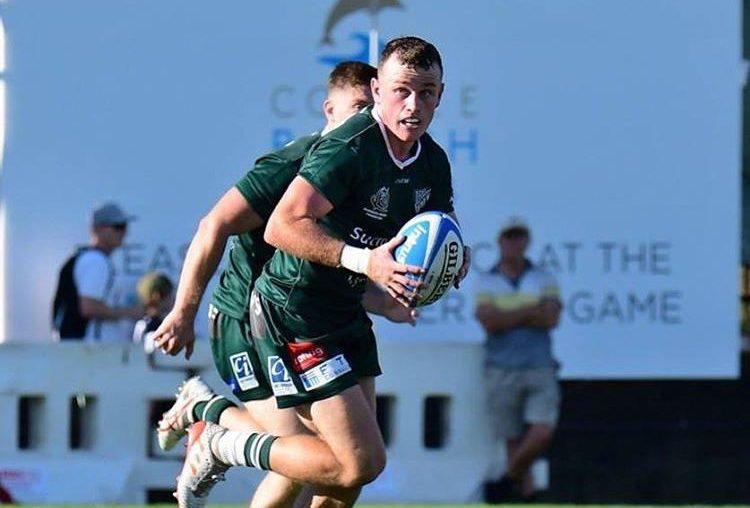 Bryan Croke
Croke is another who started his underage career with Portlaoise before playing with Boyne at senior level and then at a high club level in both London and Sydney.
Since returning home he has linked up with Naas in AIL Division 1B and is also a highly-rated community coach with Leinster rugby. Can play scrum-half or out-half and unlucky to miss out on our starting 15 here.
---
David McDermott
The Killeshin man – and brother of Mark – has also played on the wing and at full-back for Corinthians in Galway having started out with Carlow. Has also played senior club football.
---
Bill Duggan
Not playing senior but a highly regarded junior player with Monkstown in Dublin and has played outhalf with the Leinster junior side.
Also played with the Roscrea team that reached the 2011 schools cup final and has played senior hurling with Clough-Ballacolla and Laois though is no longer involved with the club.
---
Adam Dunne
Just out of school where he played senior cup with Roscrea last year, Dunne linked up with Cashel in 2020 though only a handful of games were played.
Has also played senior football championship with Ballyroan-Abbey in recent years.
SEE ALSO – Talking Sport Podcast: Managerial appointments, proposal for a Laois rugby team plus Conor Kelly and Finbarr Crowley interview