"You are off your tree if you think this is practical".
Those are the words of Fianna Fail Councillor Paddy Bracken as he hit out a motion by Fine Gael's Aisling Moran at Laois County Council's monthly meeting on Monday.
Fine Gael's Moran put forward a motion calling on the Council to explore renewable and recyclable materials for buildings and roads 'instead of the opening of quarries and destroying our countryside'.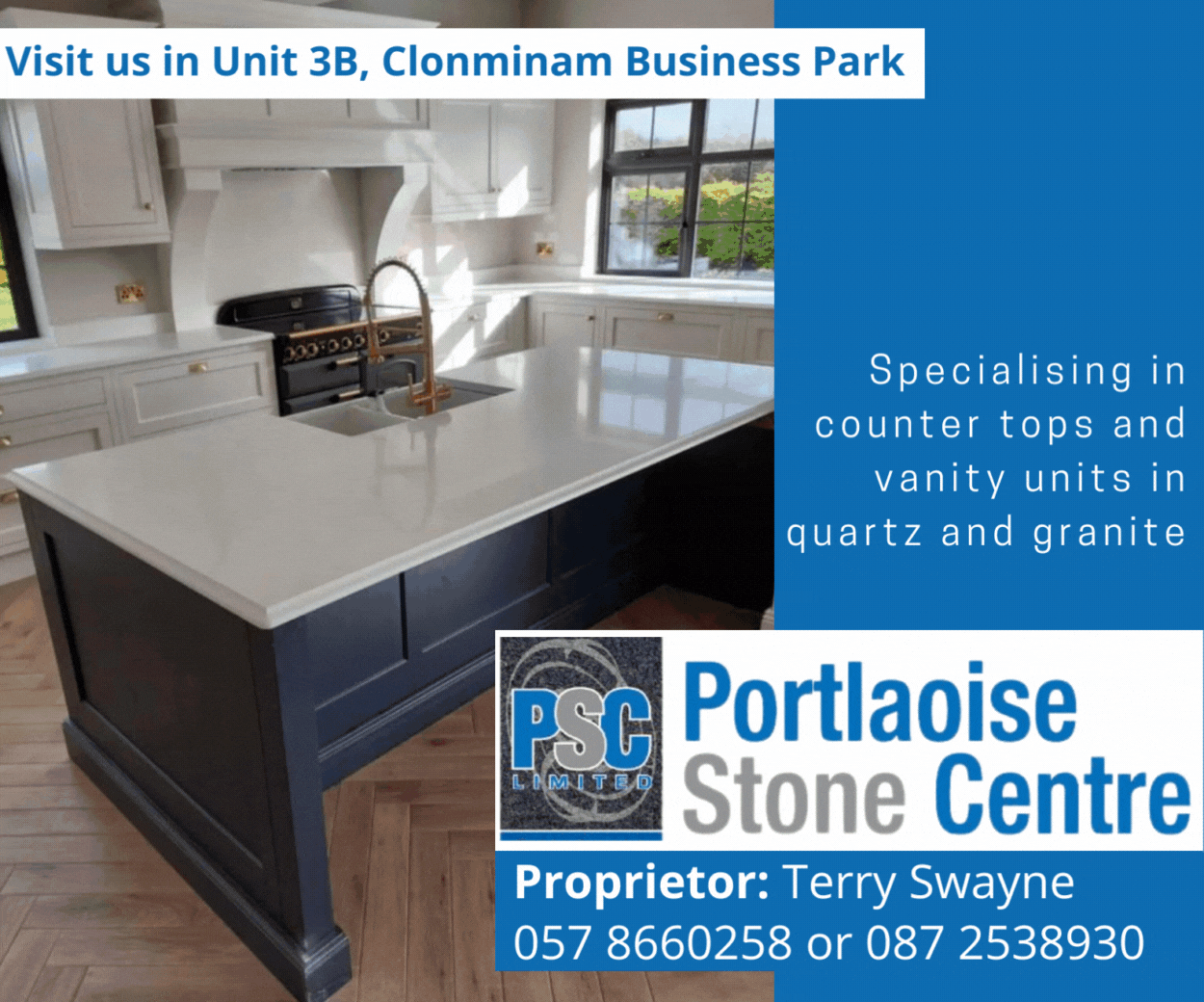 Ms Moran suggested that instead, rivers should be dredged and the base of the river scraped off to use silt and sand for building material.
She said that this practice is happening in a number of other EU countries and that Ireland had renewable targets to meet – and this measure could help in that battle.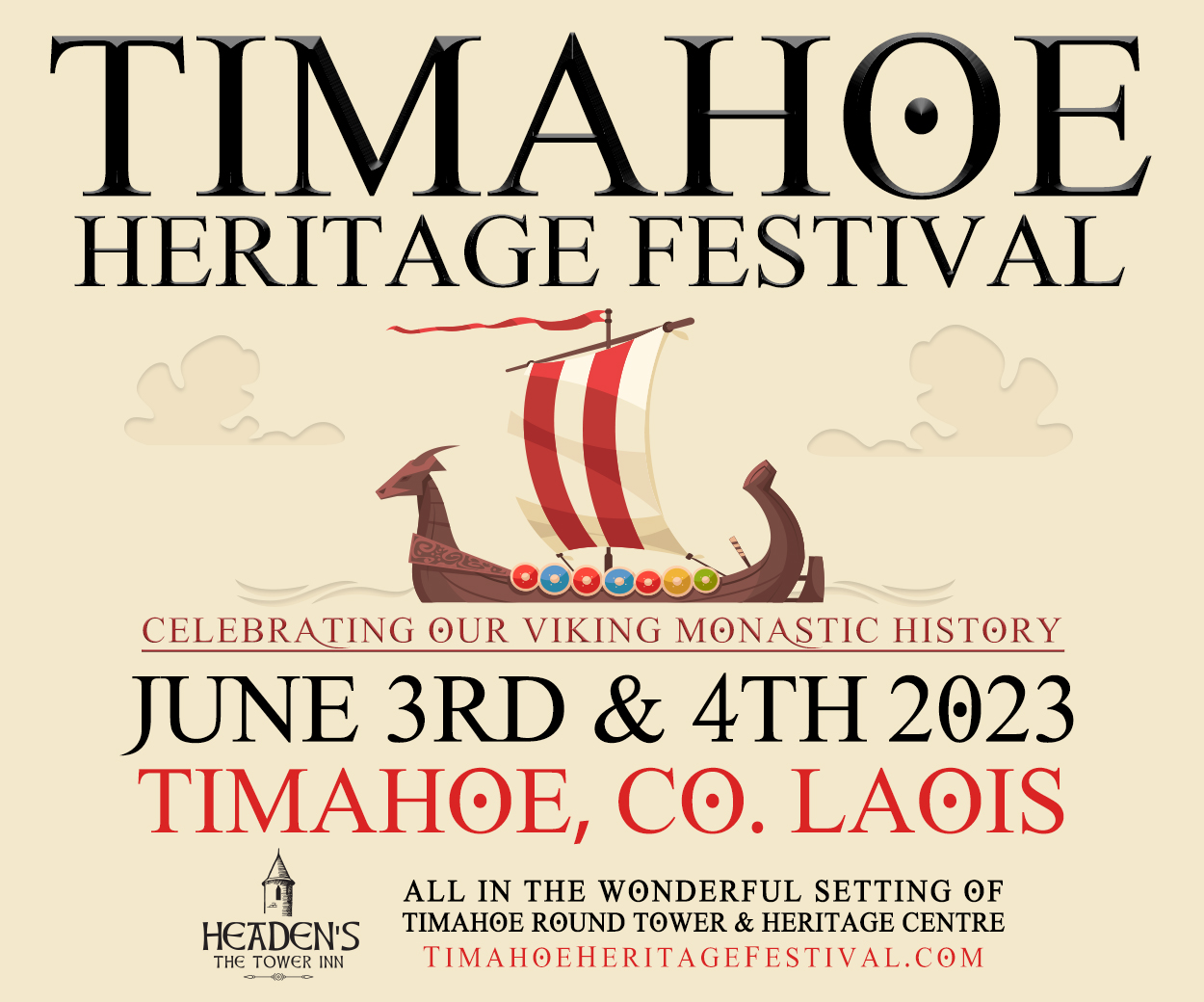 Cllr Noel Tuohy supported Cllr Moran's motion and said it was worth exploring by Fianna Fail's Paddy Bracken did not follow suit.
Instead, the Mountmellick native labelled it a 'nonsense' and was totally opposed – and also inquired if Cllr Moran was proposing in this in opposition to a development that could happen in her area.
He said: "I never heard such nonsense. Where are we to get the material to build houses?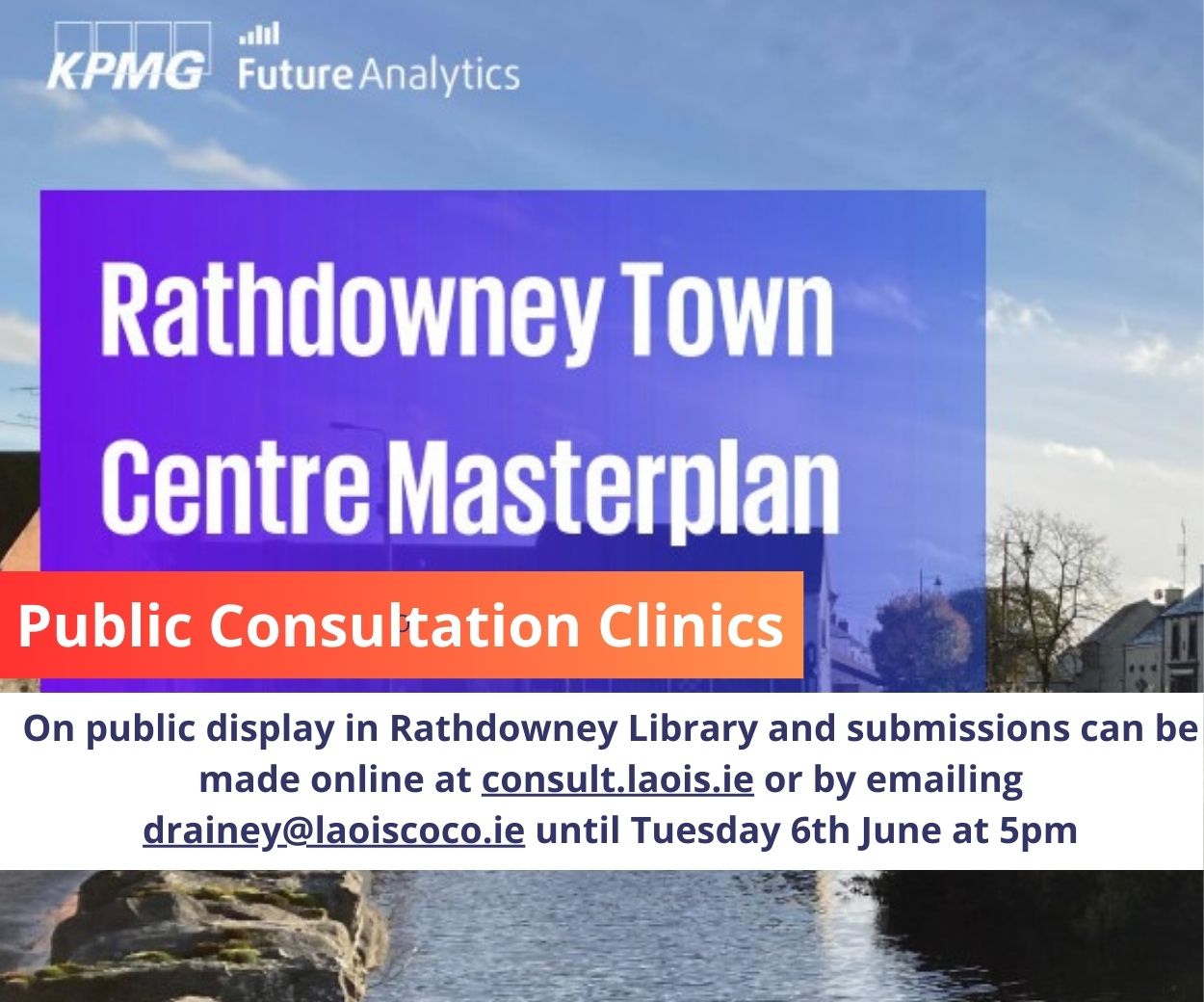 "You're going to dredge rivers to build houses going forward. My understanding is Laois County Council has recycled materials for road building.
"We can't cut turf shortly, we won't be able to cut timber, now by your yardstick we won't be able to export concrete.
"The quarry industry supports thousands of jobs. In Laois quarries are operated legally, approved by planners and licenced. This is a nonsense.
"We see the limits on dredging rivers we have. If we had no limits it would alleviate flooding but she is off her tree saying we would get enough sand and gravel from that."
In reply to Cllr Bracken, Cllr Moran said that Ireland simply cannot stay going as it is in this sphere and expect to meet targets.
She said: "Did you know that Hungary get the majority of its aggregates from the river Danube. Dredging the rivers is killing two birds with one stone.
"If we were to dredge the rivers, this sediment removal process can be used to gather sand, gravel and other debris that can be used in the construction and road industries.
"Dredging has many many benefits. It removes dead vegetation and other debris. It keeps the water clean and preserves the local wildlife ecosystems. It stops the excess growth of plant life which can cause oxygen deprivation.
"Dredging reverses the effects of soil erosion, keeping the local ecosystem and its native plant and aquatic wildlife intact. It reduces the risk of flooding and eliminates the extra costs on the government and local authorities that flooding does create.
"And the beauty is that after you finish dredging the rivers, you can start all over again, its sustainable it's a circular economy.
"Ireland only recycles 5% of construction waste, but in other countries it is 90%, including the Netherlands, Luxembourg, Italy, Slovenia, Austria and Latvia."
In reply to Cllr Moran, Director of Services Simon Walton said that Laois County Council is increasing its use of recycled materials for such projects.
He said: "Laois County Council operates under the guidance of a Corporate Procurement Plan which requires the Council, in undertaking roads activities directly or in tendering for the undertaking of such activities, to pursue sustainable solutions such as the use of recycled asphalt when resurfacing roads.
"Re-cycling planed-out materials often forms part of the roadworks methodologies utilised reducing reliance on quarries and providing for the Circular Economy, Green procurement and the awarding of contracts to reflect a bias towards greater sustainability is increasingly an obligation for procuring authorities and Laois County Council continues to integrate those sustainability principles into the various methods of operation and of procurement."
SEE ALSO – Introducing the 2020 LaoisToday Senior football Team of the Year