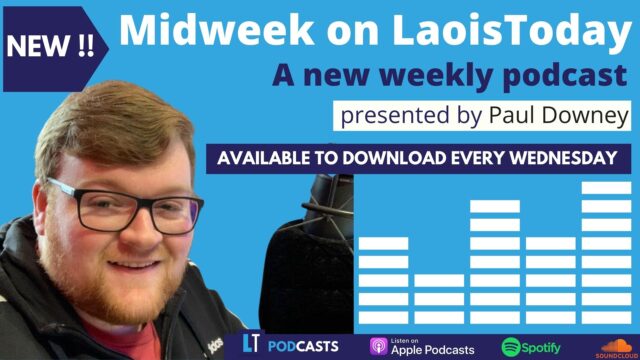 Paul Downey presents another busy LaoisToday Midweek Podcast this week.
Following a workplace accident in 2014, Portlaoise native Gary O'Reilly was left paralysed from the waist down. After his accident, Gary spent the next year  going through intense physiotherapy and rehab.
Fast forward seven years and Gary is now preparing for the final qualifying stages of Tokyo 2021 as Paracyclist.
Gary is currently undertaking extensive training and he explains to us about paracycling and what it is.
Having amassed nearly 13,000 Instagram followers, my next guest was named the LaoisToday Top Instagrammer in 2020.
Lisa Sheppard from Durrow in Co. Laois is the founder of StayHomePlay. The page shares simple play and learning ideas for parents to follow.
Lisa joined me to discuss life as a teacher, being mum to Tommy and how important it is for parents to take some time for themselves.
Continuing on with our local musicians, The Electrix are a successful and very popular wedding band who have had what they love doing taken from them in the blink of an eye.
Damian Carroll is the front man of The Electrix and he joined me to discuss many things including how important it is to keep the bands name out there during these challenging times for musicians.
Music by: James Bay – Hold Back The River – The Electrix cover. 
You can listen to the episode below in full on Soundcloud or on Apple Podcasts or Spotify where you can subscribe to make sure you never miss an episode.
SEE ALSO – Talking Sport Podcast: Football Team of the Year, Transfer Dealings and Fittest Family contenders