A couple of weeks ago a stalwart of ladies football in Laois, Mikey Hyland from Shanahoe, was presented with a top volunteer award by the Ladies Gaelic Football Association (LGFA).
It was a much deserved award for a legendary figure.
But the awards scheme is also named after an iconic name in ladies football: the late Lulu Carroll, a woman who contributed to the game in Laois and passed away far too prematurely in 2007 from cancer.
Lulu was an outstanding player, an All Ireland winner in 2001 and a veteran of previous losses. She was also a huge player for Timahoe over the years and even when she was battling with cancer, she served as a selector alongside Pat Critchley.
And she was remembered by the LGFA in a lovely video tribute, led by the LGFA's president, Laois woman Marie Hickey.
"The rationale behind it was to present an award to represent the commitment and dedication shown by Lulu to ladies football," explained Marie.
"(Lulu was) a lovely person on the outside and a lovely person on the inside. An absolutely beautiful person and everybody knew that," remembered her good friend Sue Ramsbottom, who soldiered alongside her with club and county for years.
"She was unique. Even when she was unwell towards the end she gave of her time even though her own time was limited.
"When you'd go to training you'd always talk to Lulu. Everybody was around Lulu. Lulu was fun."
"She was real funny, a real divil. Always up to stuff," added Angela Casey, captain of that 2001 winning team and also a close friend of Lulu's.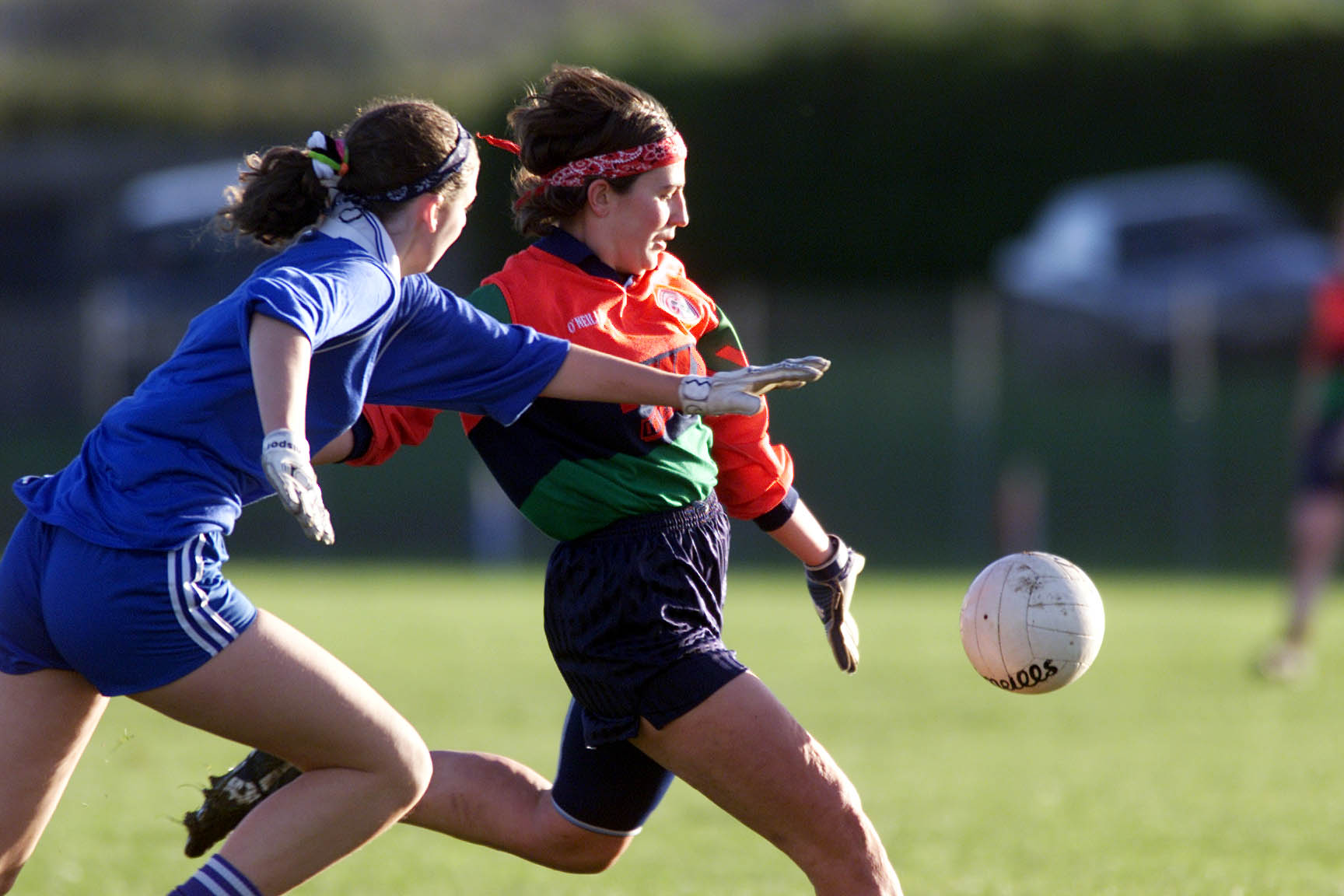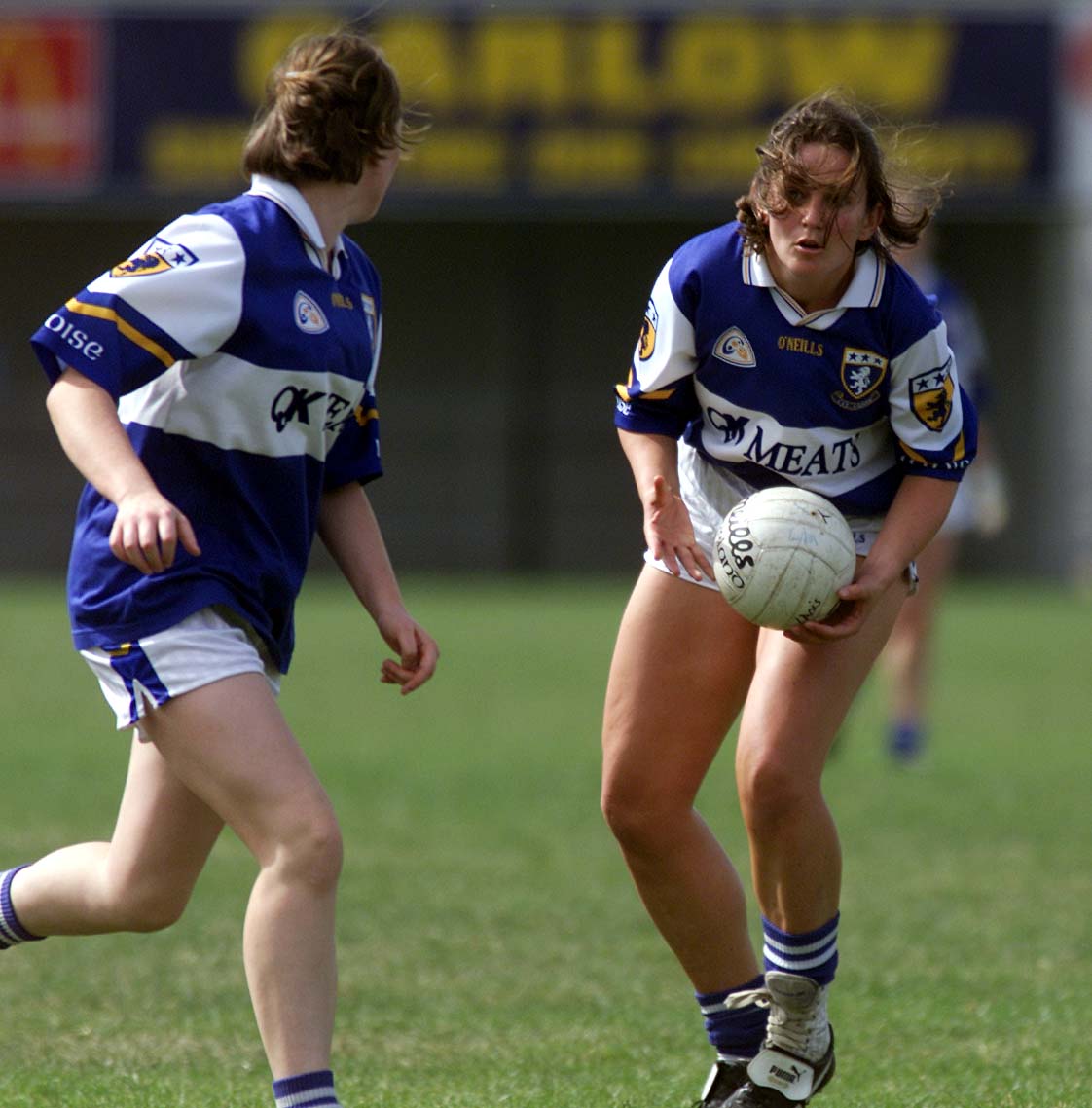 "She was a very positive person and that came with her on the field or when she was dealing with her cancer.
"She never missed training. So she couldn't understand how anyone else could miss training or not be there. Nothing was an excuse. People would have a wedding or a christening and Lulu would be like you can still go to the wedding or the christening after training."
"When Lulu cracked the whip, you'd go," said her cousin Willie Ramsbottom in the video.
"She was unbelievable, apart from her playing and even when she finished up playing she continued on secretary and chairperson of the club.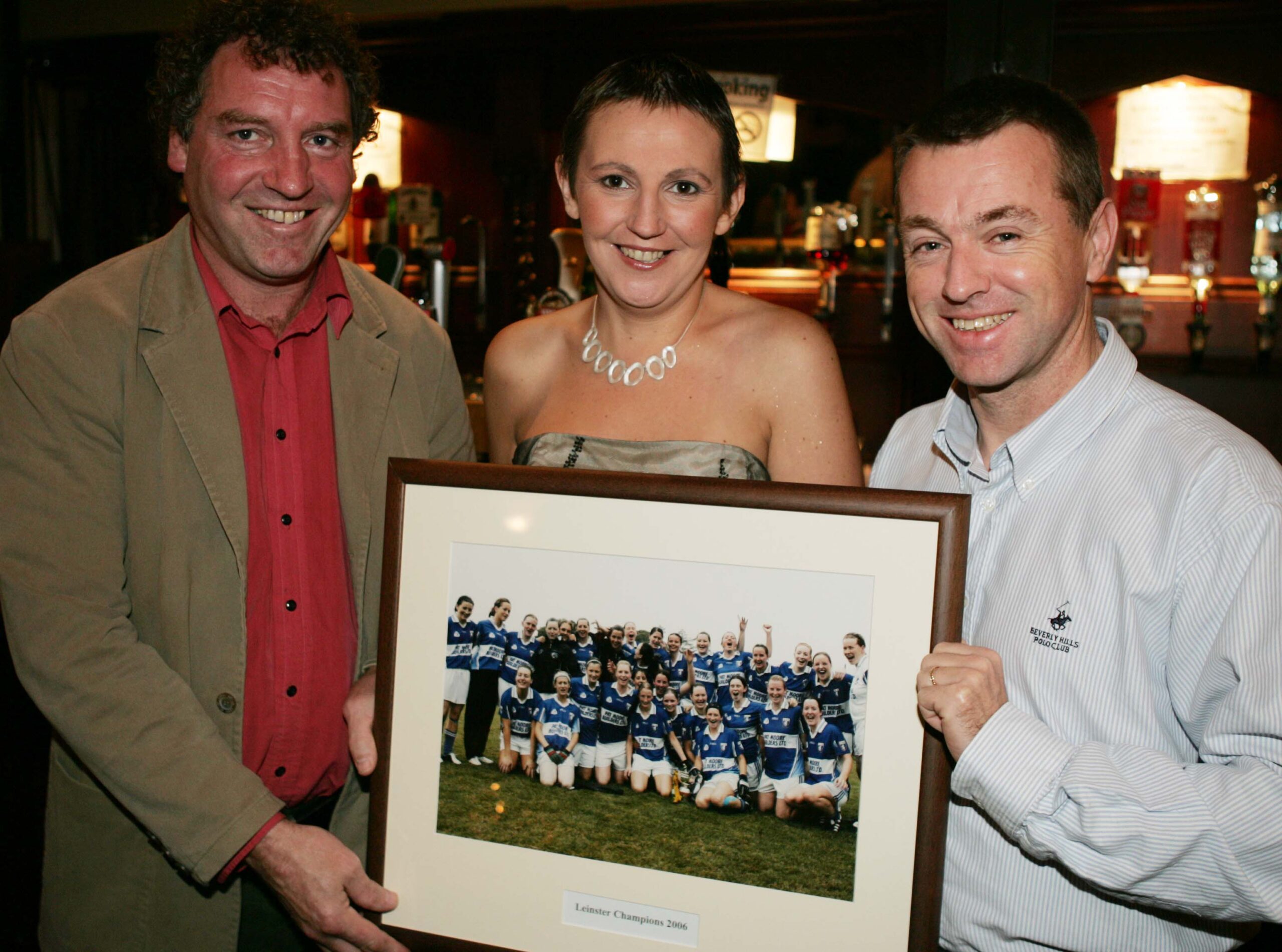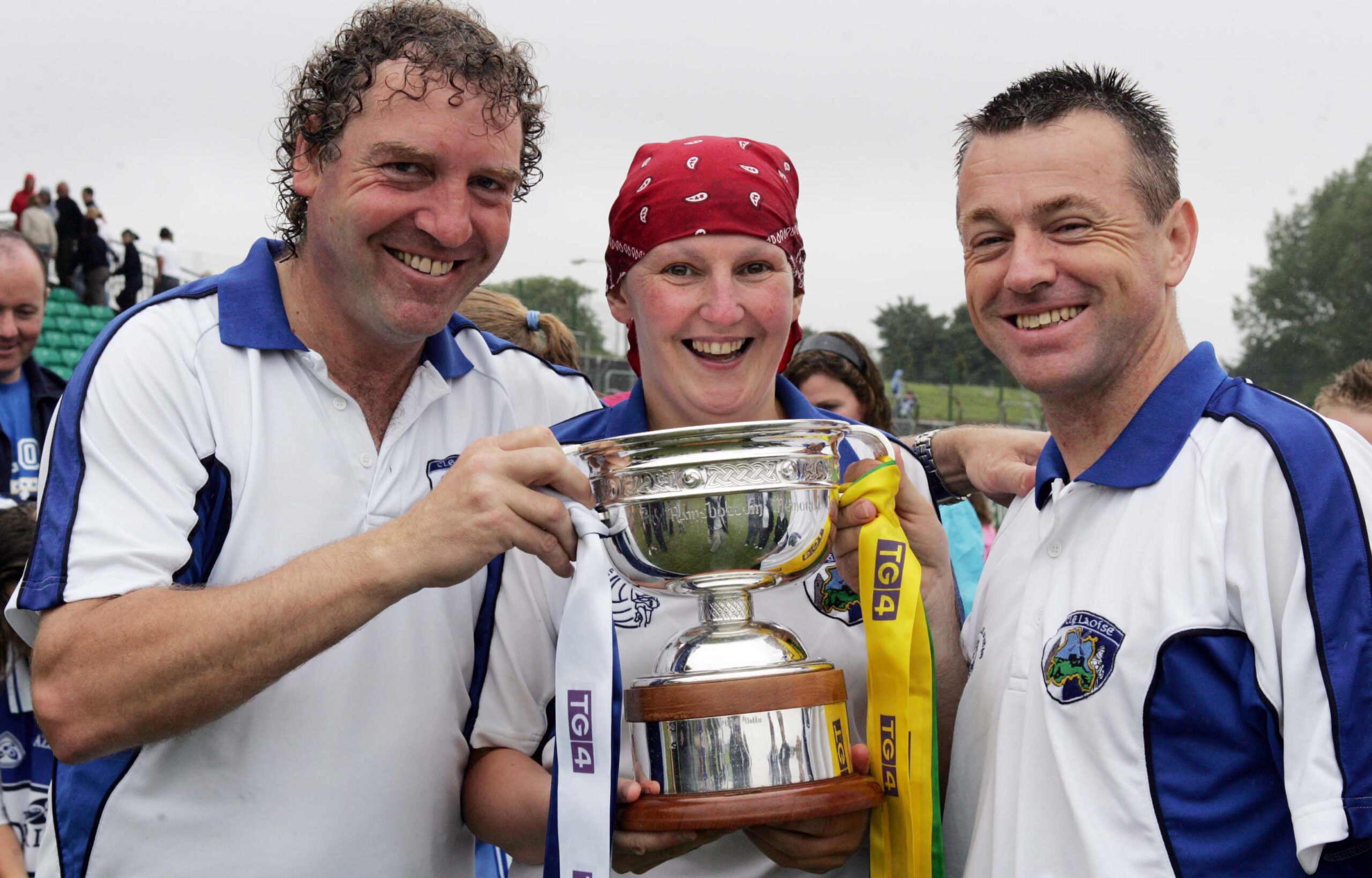 "She loved football but she was a real people person and she loved seeing young girls coming along and bettering themselves."
"She was just brilliant. Thinking of Lulu we drive on as a club thinking of what she put into it over the years," added Angela. "We're not going to let it go. So happy she's being remembered in this way."
"The LGFA doesn't just grow – it grows out of people like Lulu," added Sue.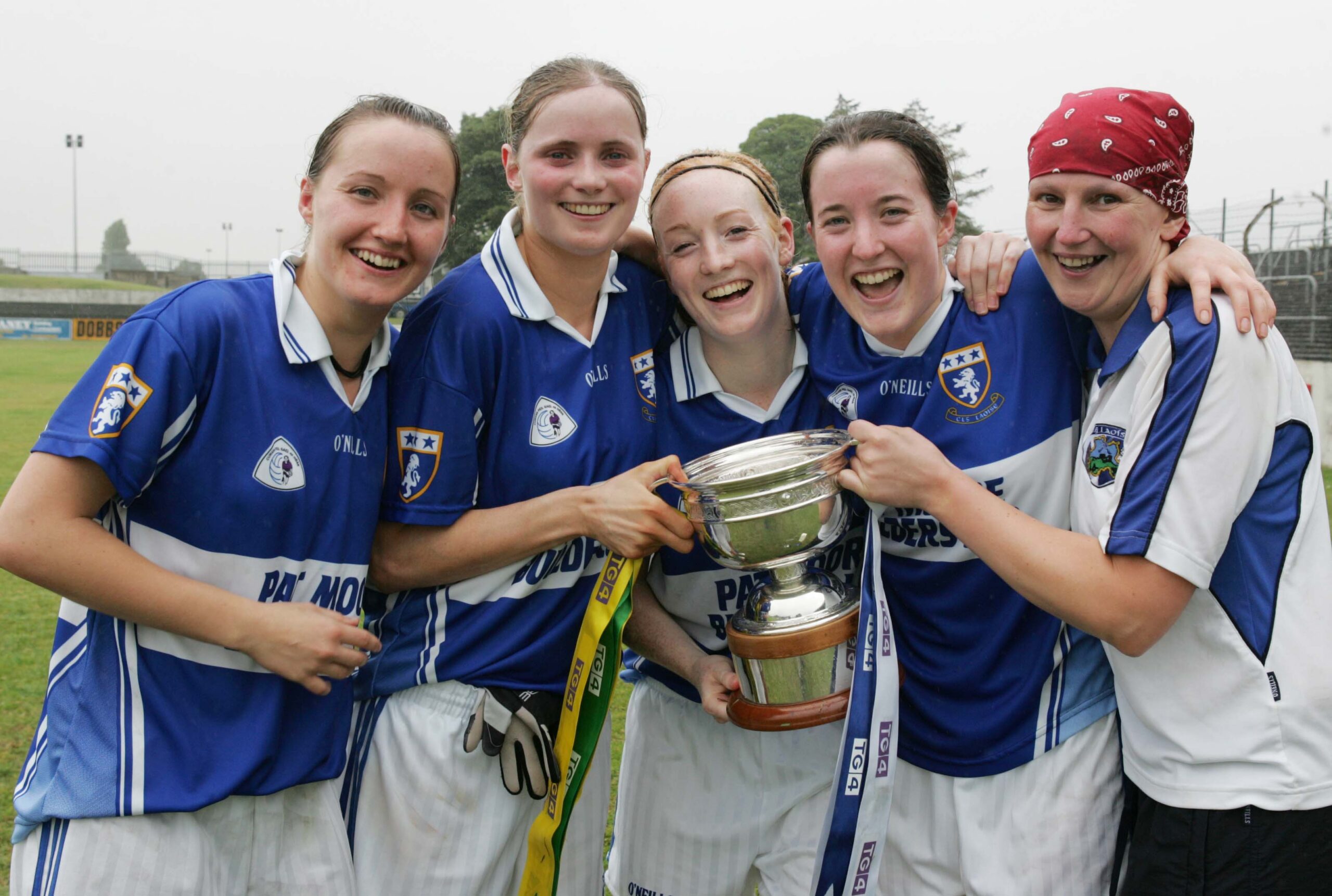 "That's why there is an award because the LGFA realise value of these people to a club, to society … she was a volunteer all the way to the bitter end."
You can check the video in full below.
SEE ALSO – 'We had great days in the Laois jersey and I loved every minute of it'