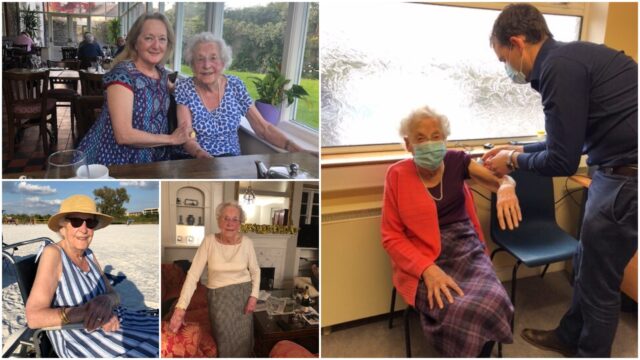 There is double joy in a Laois village today as a Laois woman celebrates turning 101 a few days after receiving her Covid-19 vaccine.
Angela Campion, who is from Rathdowney but lives in Durrow, celebrates her 101st birthday today.
Mrs Campion is well known in Laois as a former business owner and a musician.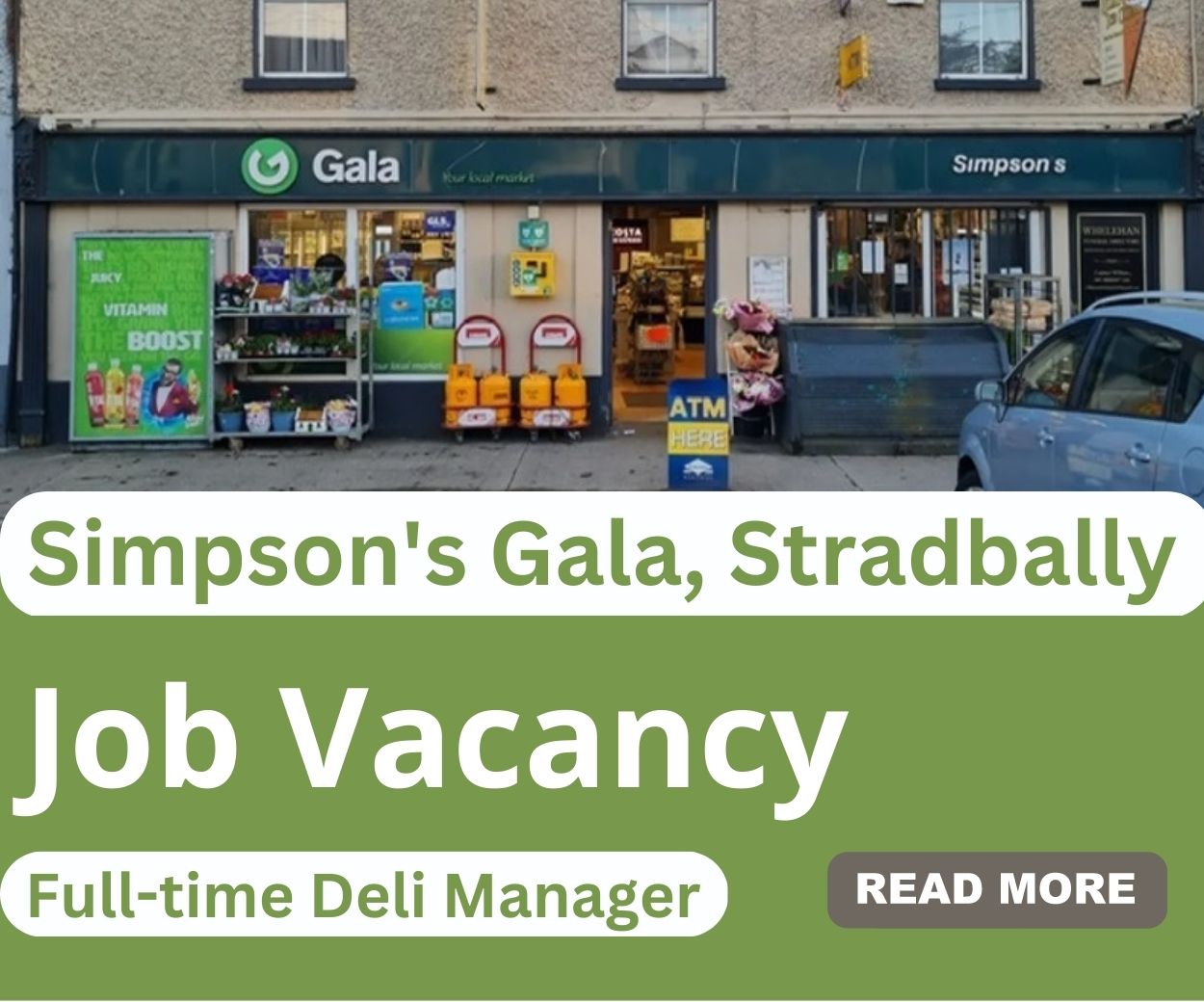 She was born Angela Nolan in Rathdowney on March 11 1920 and married the late Joseph Campion of Errill in 1950.
The pair emigrated to California in Los Angeles soon after where they had their first three children – Michael-John, Miriam and Tadhg.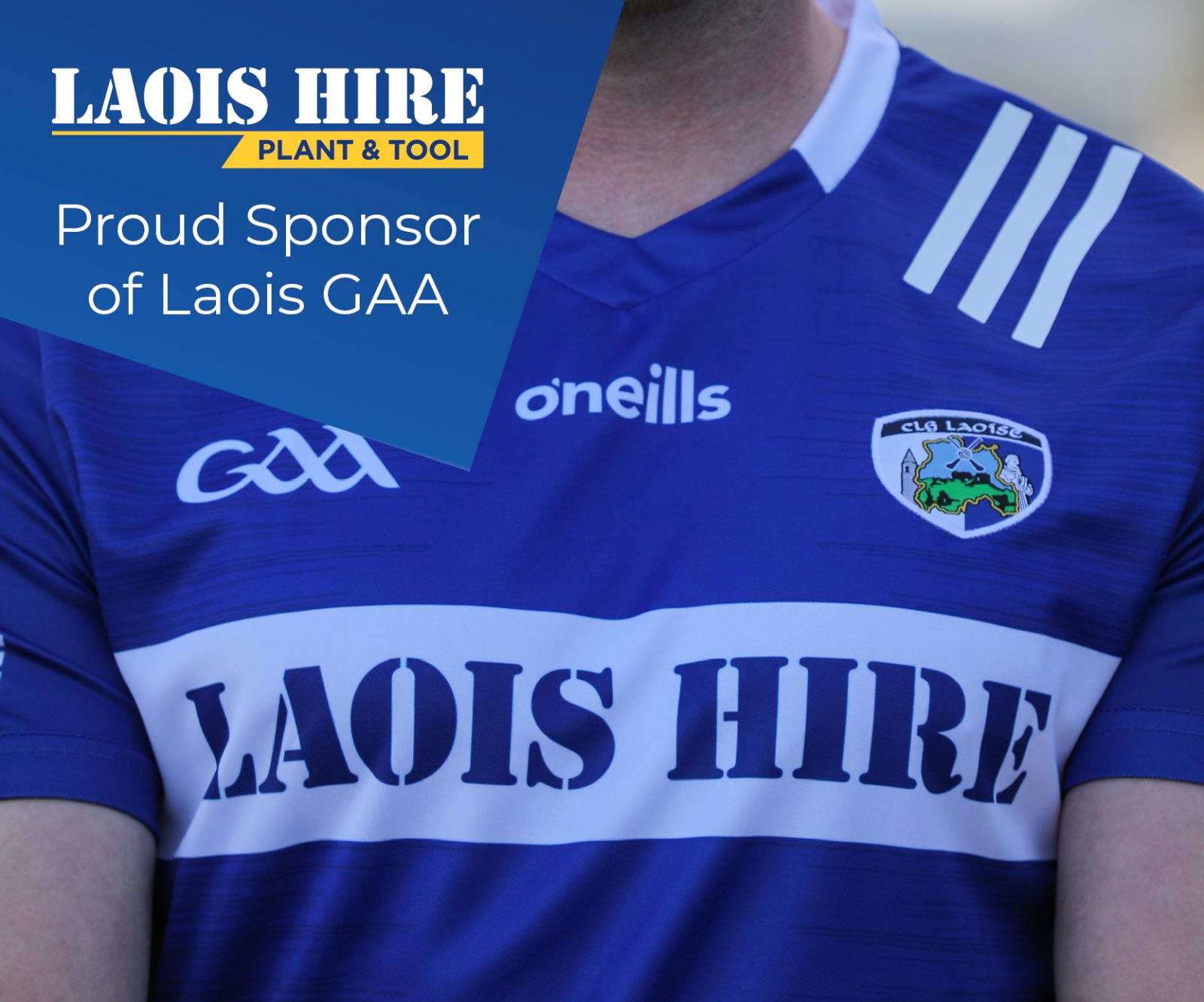 Daughters Constance and Rita were born when they returned to Ireland where they opened a grocery business in Rathdowney.
This was called The Daneman but everyone knew the shop as 'Angela's' which was located on Ossory Street.
A talented pianist, Angela also has many grandchildren who are scattered all over the world.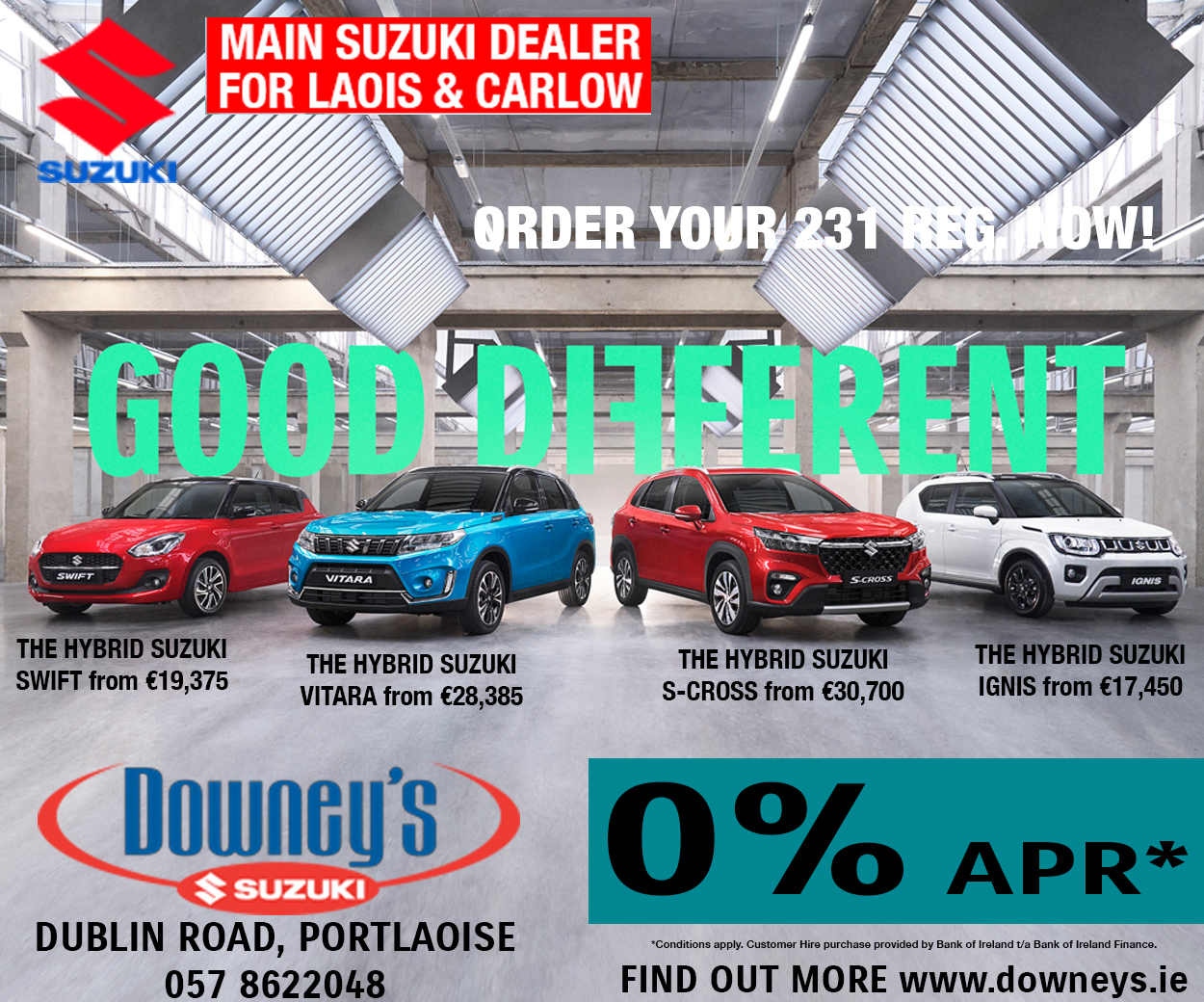 Prior to Covid, Angela was extremely active. She regularly travelled and actually celebrated her 100th birthday with her family in London – just making it home before lockdown struck.
Angela is incredibly well up with the times despite her age – and she tunes into mass regularly on her iPad.
Whether that be to watch Rathdowney parish priest Fr Martin Delaney or her son Fr Michael Campion who preaches in Newcastle in England.
Angela received her vaccine in the Rathdowney Medical Centre and GP Dr John Paul Campion, who is no relation, says that Angela is an extremely positive person who he was delighted to be able to administer the vaccine to.
Dr Campion said: "Angela is a breath of fresh air and she's as smart and sharp as anyone.
"She is certainly our oldest patient and we were delighted to be able to administer the vaccine to her and those in her age cohort last week.
"So I'm delighted for Angela and I wish her a happy birthday too.
"We received 77 vaccines last week and in a 26 hour period, the three staff working here had them all administered.
"So we are very happy with the efficiency of how it is working here in the surgery and we are looking forward to receiving more vaccines in the future."
Angela intends to enjoy her birthday by tucking into a beautiful cake made by Liz McPhearson of 'Baked By Liz'.
She said: "I'm so very grateful for the kind care from everyone at the Rathdowney Medical Centre.
"I'm looking forward to seeing all my neighbours and friends in the near future, thanks to this miraculous vaccine."
Happy birthday Angela!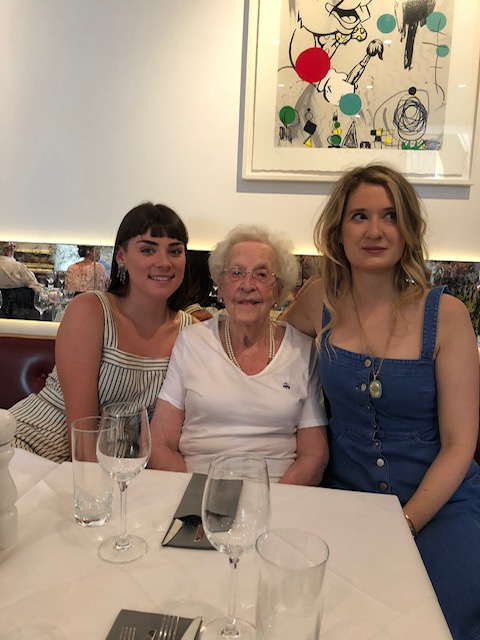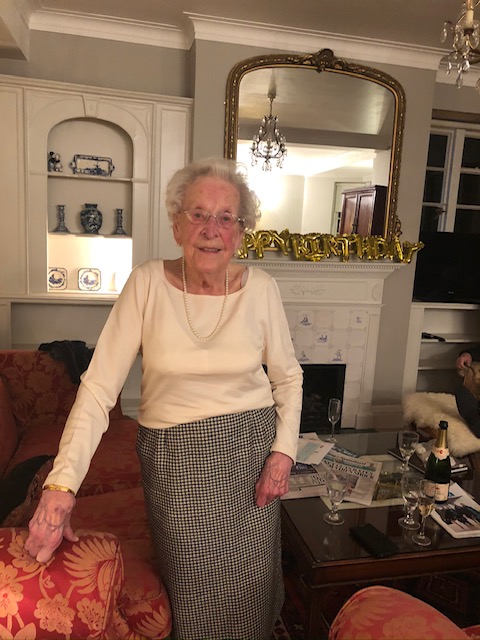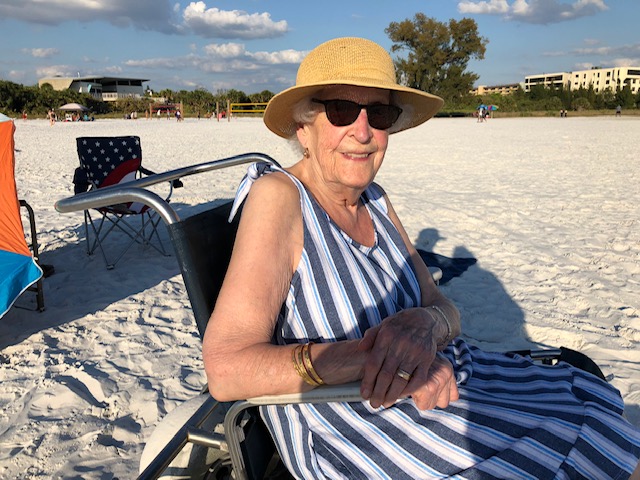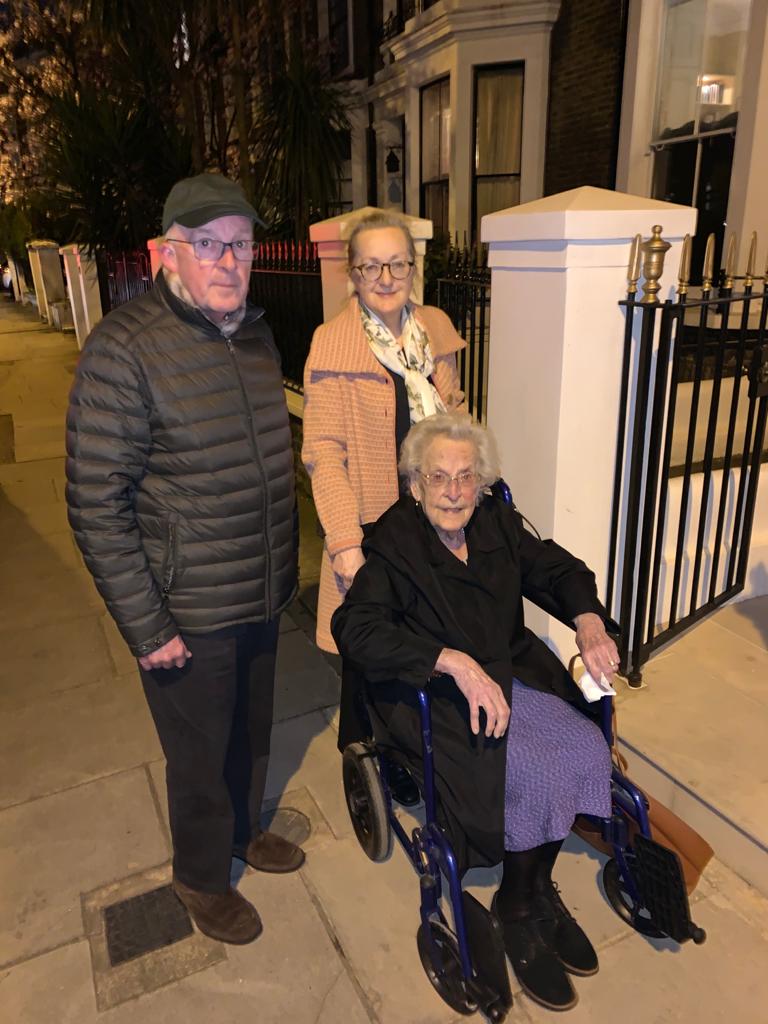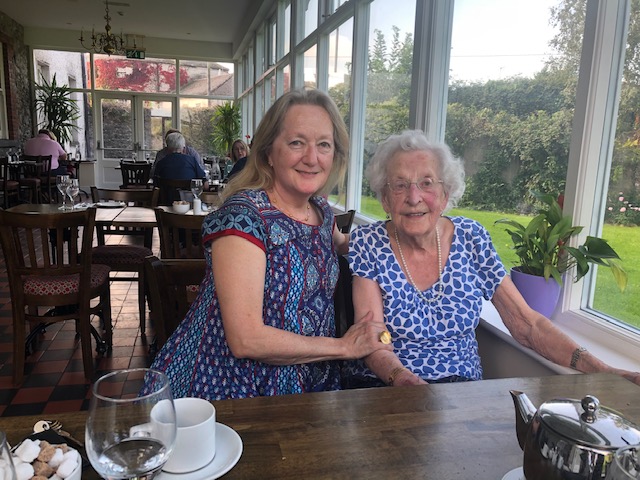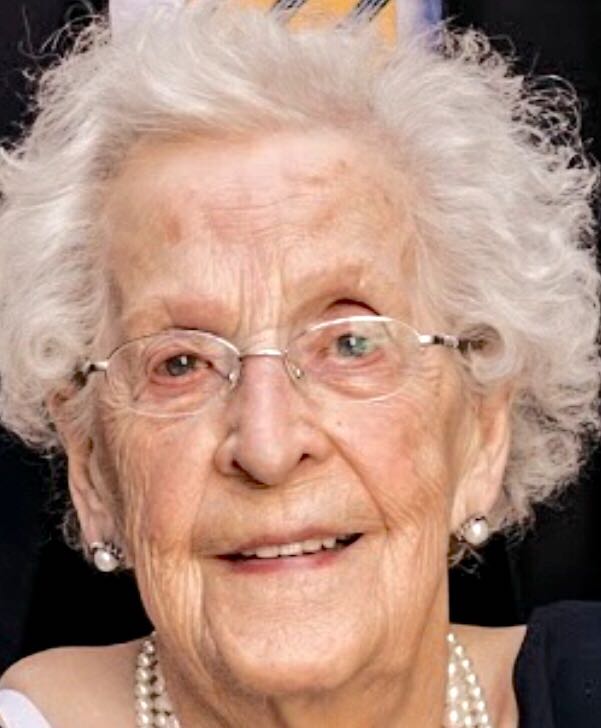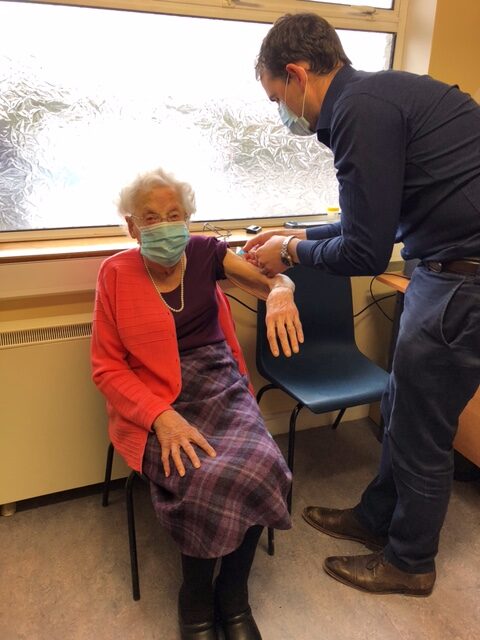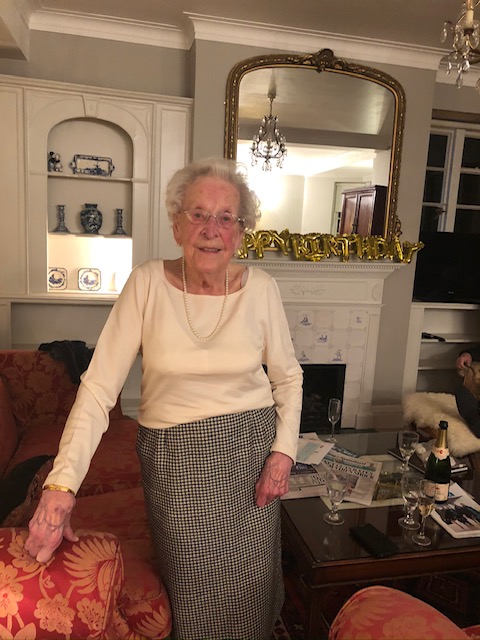 SEE ALSO – In Pictures: Laois school develop outdoor classroom and gardens