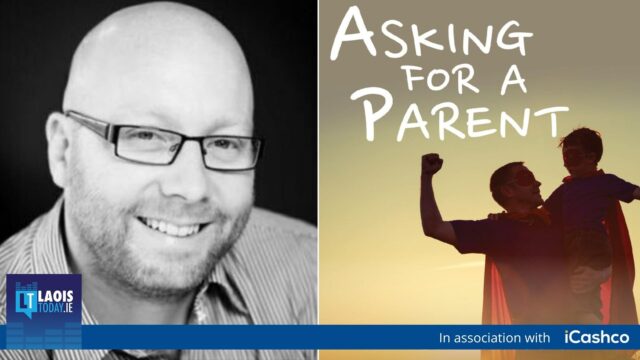 The latest guest on the LaoisToday Podcast is Dr Colman Noctor, a Carlow-based child psychotherapist who writes a weekly column in the Irish Examiner and hosts his own podcast called Asking for a Parent. 
Here he chats about his own upbringing in Wicklow and how he came to work in the area of mental health.
He also chats about his own parenting experience, how has found the last year and his decision to start a podcast where he interviews a host of well-known personalities about their own childhood and parenting challenges.
He discusses what parents can do to help their children on an ongoing basis, why this past year has been so hard on young people, the importance of being back in school and why getting sporting activity is now so important.
You can listen to the interview in full on Apple Podcasts or Spotify or below on Soundcloud.

SEE ALSO – Check out the dedicated Podcasts section on LaoisToday
SEE ALSO – LaoisToday Podcast: Rory's Stories on his Laois links, his own struggles and making a career in comedy