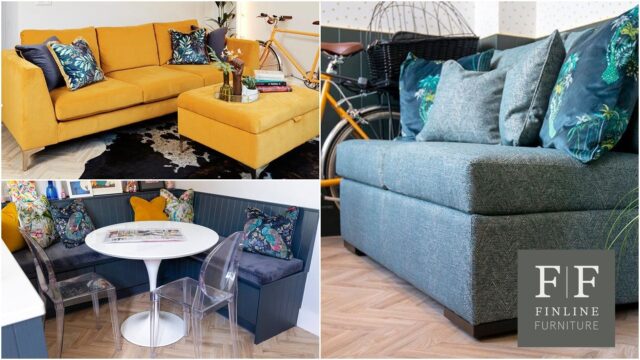 Laois business Finline Furniture were very much to the fore on this year's hugely popular RTE Home of the Year programme.
Jen Sheehan's stunning 19th century cottage in Ranelagh in Dublin scooped the coveted title of Home of the Year with Finline's creations prominent throughout the series.
"Congratulations to Jen with her stunning 19th century, colourful and quirky cottage which scooped the title of Home of the Year 2021," said the Emo-based company.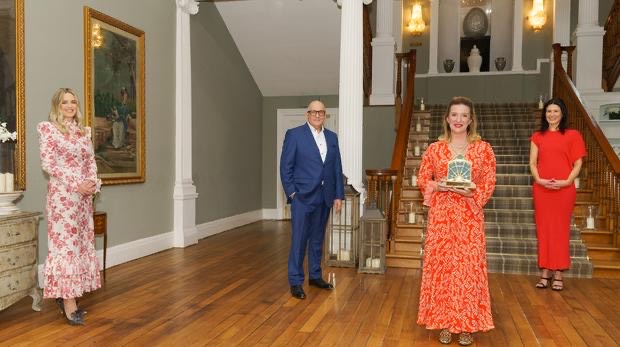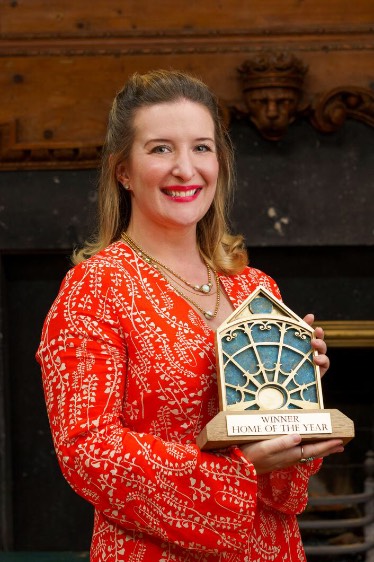 "We at Finline were thrilled to see our popular Baltimore Sofa, Storage Footstool and our Klaus Sofa Bed with loads of our scatter cushions in Jen's home.
"Our Baltimore really brings a lovely sense of warmth, chic and design to the whole scheme within Jen's beautiful home."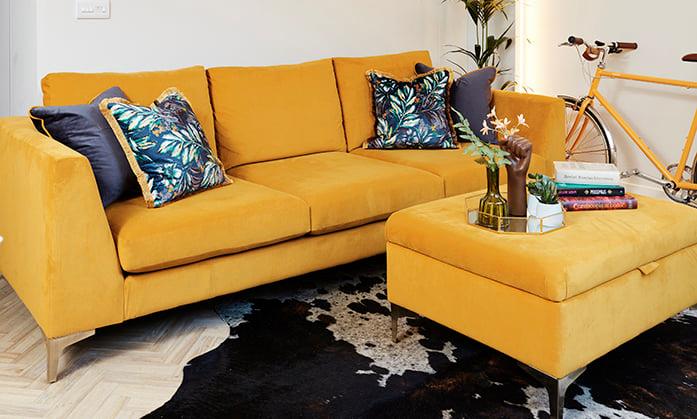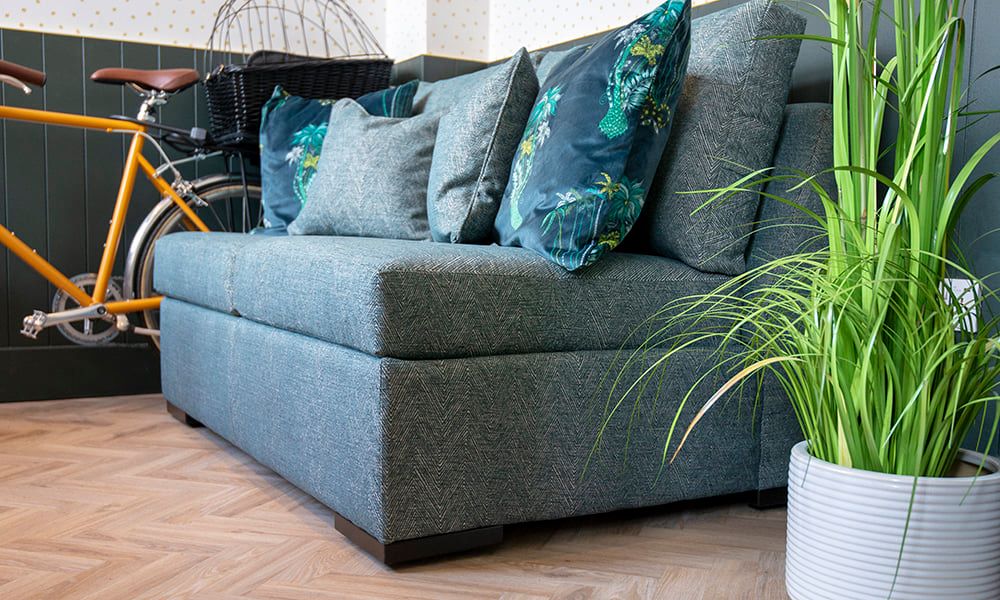 The seventh series of Home of the Year saw the three judges Hugh Wallace, Suzie McAdam and Amanda Bone visit twenty one homes across the country but chose Jen's home as the ultimate winner.
Jen had wanted one of these cottages for a long time and was delighted when one came on the market in 2019. It needed a lot of work as it was damp, had no central heating and the toilet was outside.
She did a complete renovation, knocked all internal walls, dug up the floor and lowered it plus added on an extra floor to make it a two-storey house.
There are clever storage solutions throughout this home and Jen describes her style as modern, playful and colourful.
She loves that it is fun, comfortable and loves to see people's reactions when they see a feature such as her disco ball light in her brightly coloured downstairs toilet.
"I feel… I don't even know how I feel yet! Complete and utter shock – I'm floating on air I'm so thrilled to pieces I can't believe it!
"My home is little and it needs to have a lot of dual functions so it might be small, but a lot can be done in a small space that's really just made for me. It's just incredible I would never ever have thought that it would be me standing here."
She had previously described how she sourced the couch even before she had the house
"I found the couch before I even bought the house," she said. "I spotted it on a billboard on the M7 on the way home to Limerick and was like 'that's the one'.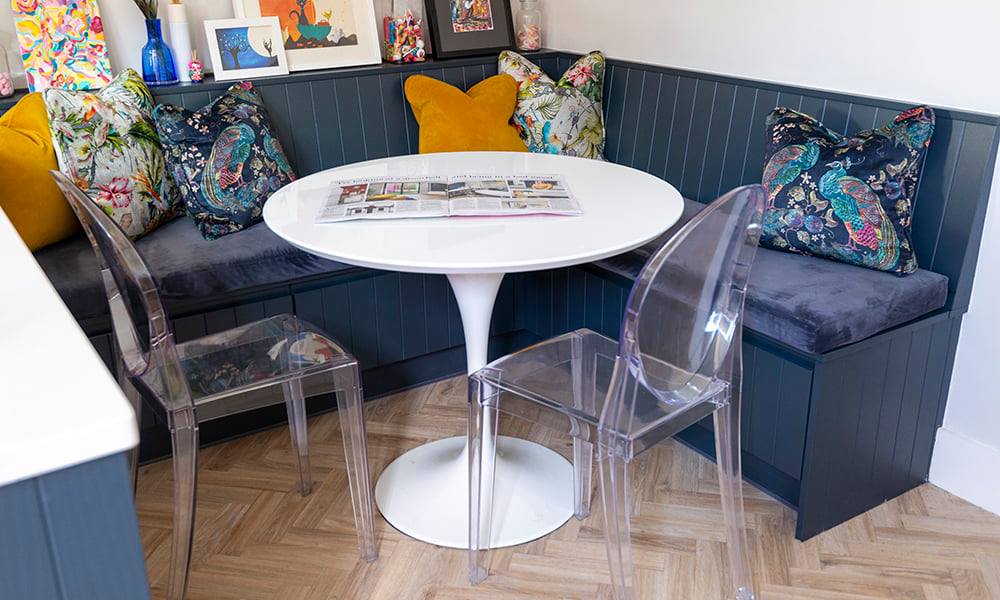 "I pretty much centred my entire design scheme around the gorgeous Indian yellow colour. Perry (the dog) and I fall asleep on it almost every night it's so comfy."
The Baltimore lounger starts at €1,300 for a three-seater and is also available in chaise, corner and lounger modules and can be upholstered in over 3,000 fabrics.
Indeed the Baltimore Sofa also featured in Kate O'Driscoll's Victorian home in Rathmines while Finline were also evident in Kevin Desmond's home where their Alexendra Sofa featured.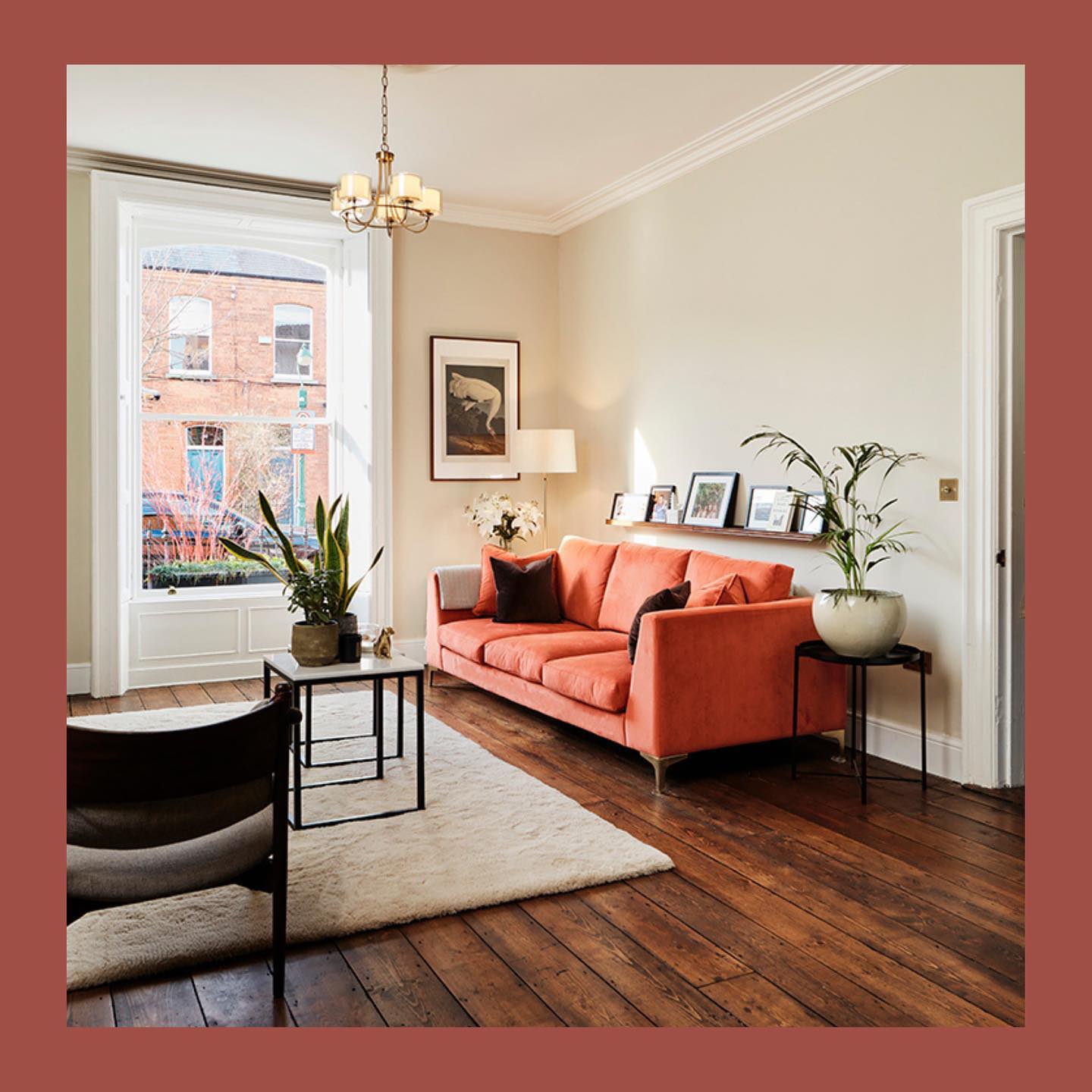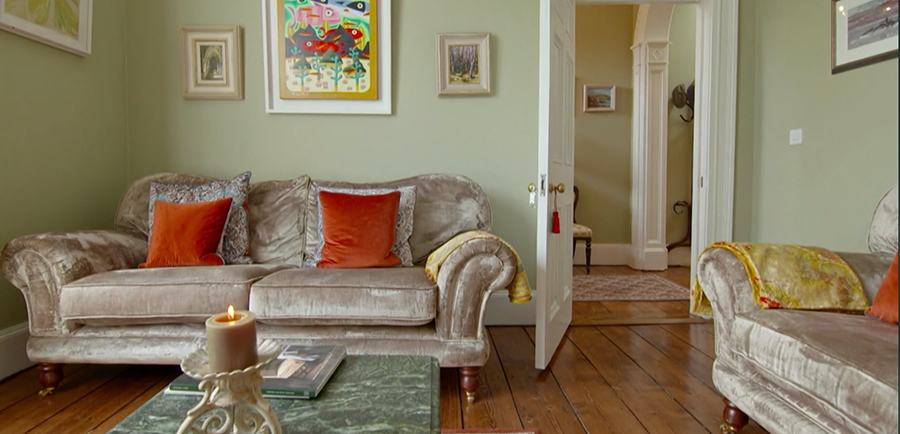 The Emo-based business have been making furniture for over 40 years, where they are a big local employer and have exported their products to over 50 countries.
You can visit the Finline Furniture website here or check them out on Facebook or Instagram.
Find out more about the Baltimore Sofa here and the Klaus Sofa Bed here.
You can check out the Alexandra Sofa here.
Click here to book your virtual appointment with a Finline Furniture staff member who can take you one-to-one virtually around their large factory showrooms, show all their model options and go through their huge fabric collections, and price up any orders large or small.
Each appointment will be 30 minutes and will be free of charge.
SEE ALSO – Business Opportunity: Established Laois hair salon business for sale as going concern