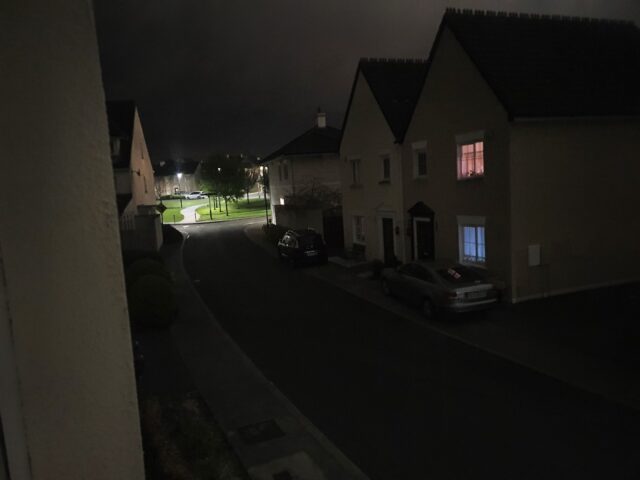 Residents in a Portlaoise housing estate say they have been left 'angry' and 'frustrated' following a meeting with Laois County Council officials over the light, or lack thereof, coming from the newly erected public lights.
LED lights are being erected across the county by Laois County Council as they are more energy efficient than the old halogen bulbs.
This process has already taken place in Esker Hills – and as our pictures show, it has led to large swathes of the estate being left in complete darkness.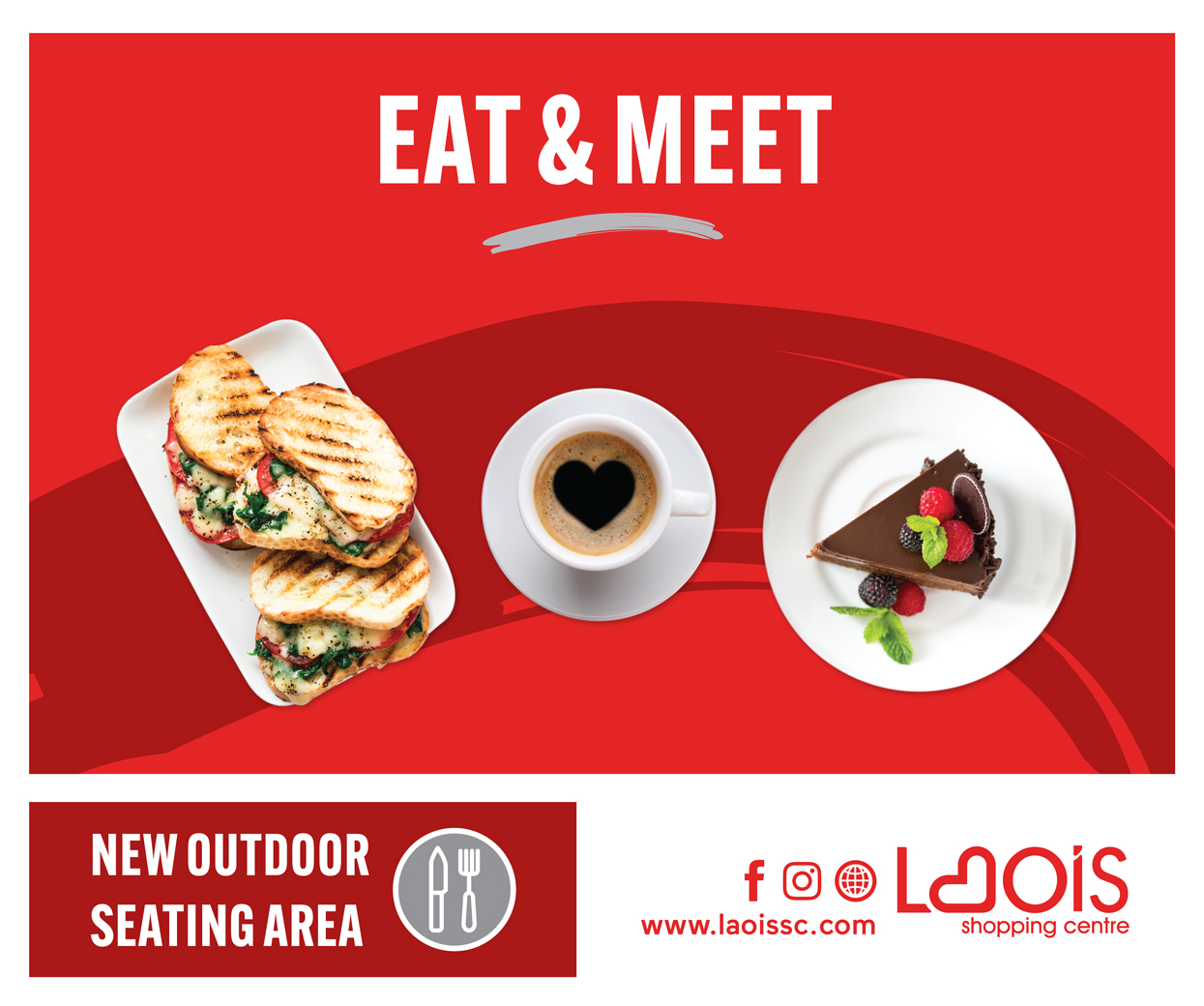 At a presentation in December, Laois County Councillors in the Portlaoise area were told by Council engineer Farhan Nasiem, 40% of the 2,563 public lights in Portlaoise will be irreplaceable in the next 12 months as the fittings for them are no longer being made.
That is one of the reasons for the switch to LED while other reasons given include climate change and the quest to make Portlaoise a Low Carbon town.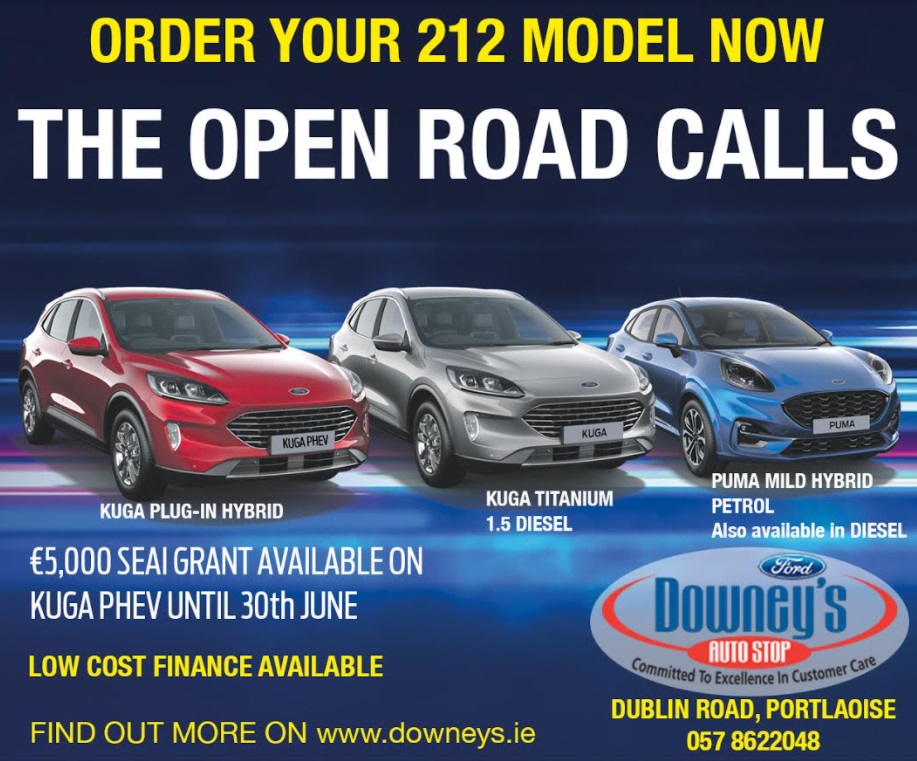 It currently costs €180,000 per year to power the existing lights but as LED is more efficient, this is set to drop to €120,000 per year once replacement is completed.
The cost of the replacement project is €1.3 million but Laois County Council have secured this money through URDM funding.
And according to Mr Nasiem back in December, these LED lights take a targeted approach to fully illuminate the street and footpath.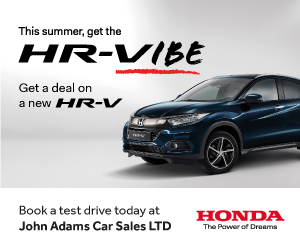 And he said that people who previously would have had their driveways illuminated through spillage from the old lights may unfortunately have been getting lighting that they were not supposed to be getting.
But this loss of light has left residents of the aforementioned Esker Hills estate very unhappy.
One, who contacted LaoisToday, says that many residents are too afraid to walk around the estate now as it is so dark that they feel they may be attacked.
They said: "We showed the engineer, when he visited us recently, an old picture of one part of the estate and you could see the amount of light that has been lost.
"All he kept saying was that the lights 'were meeting the standard'.
"My wife will now no longer walk around the estate, she drives into town and walks there because she doesn't feel safe.
"The estate is full of dark corners which were never there before and there are loads of the new lights that aren't even working leading to fully blacked out streets.
"The fear of many of the residents here is that someone is going to get hurt or worse – attacked. Somebody is going to be attacked.
"Similarly, if someone, particularly an elderly person, is to fall going into their home because the pathway that they previously walked on in brightness is now
"Some of the new lights that have been put up, the bulbs have blown several times already and have been replaced.
"If this is about energy efficiency, it is hard to see how if the bulbs keep blowing.
"If these lights are going to be the way forward, well then the only solution is that more poles are going to be needed to be erected because the current situation is not acceptable."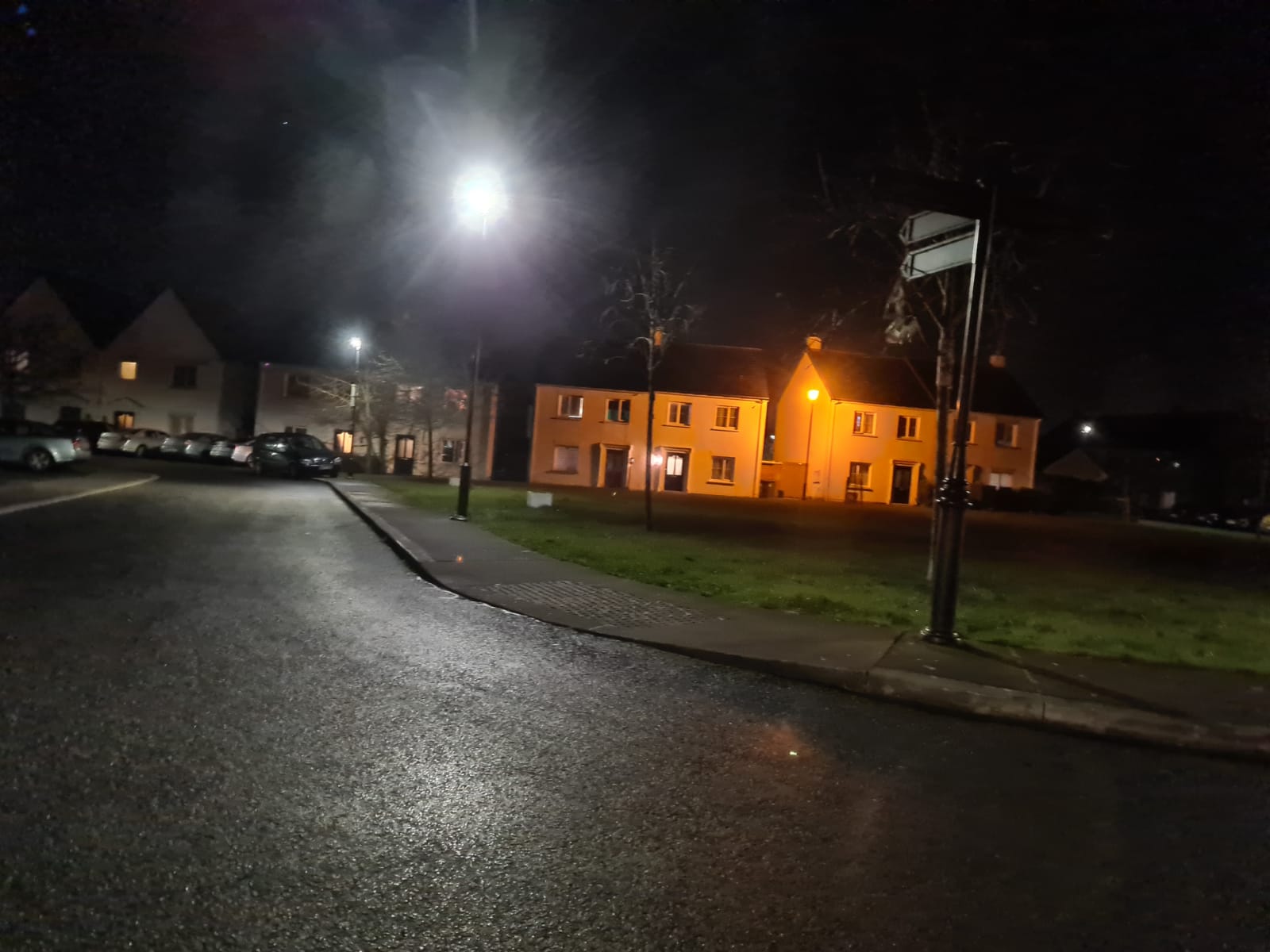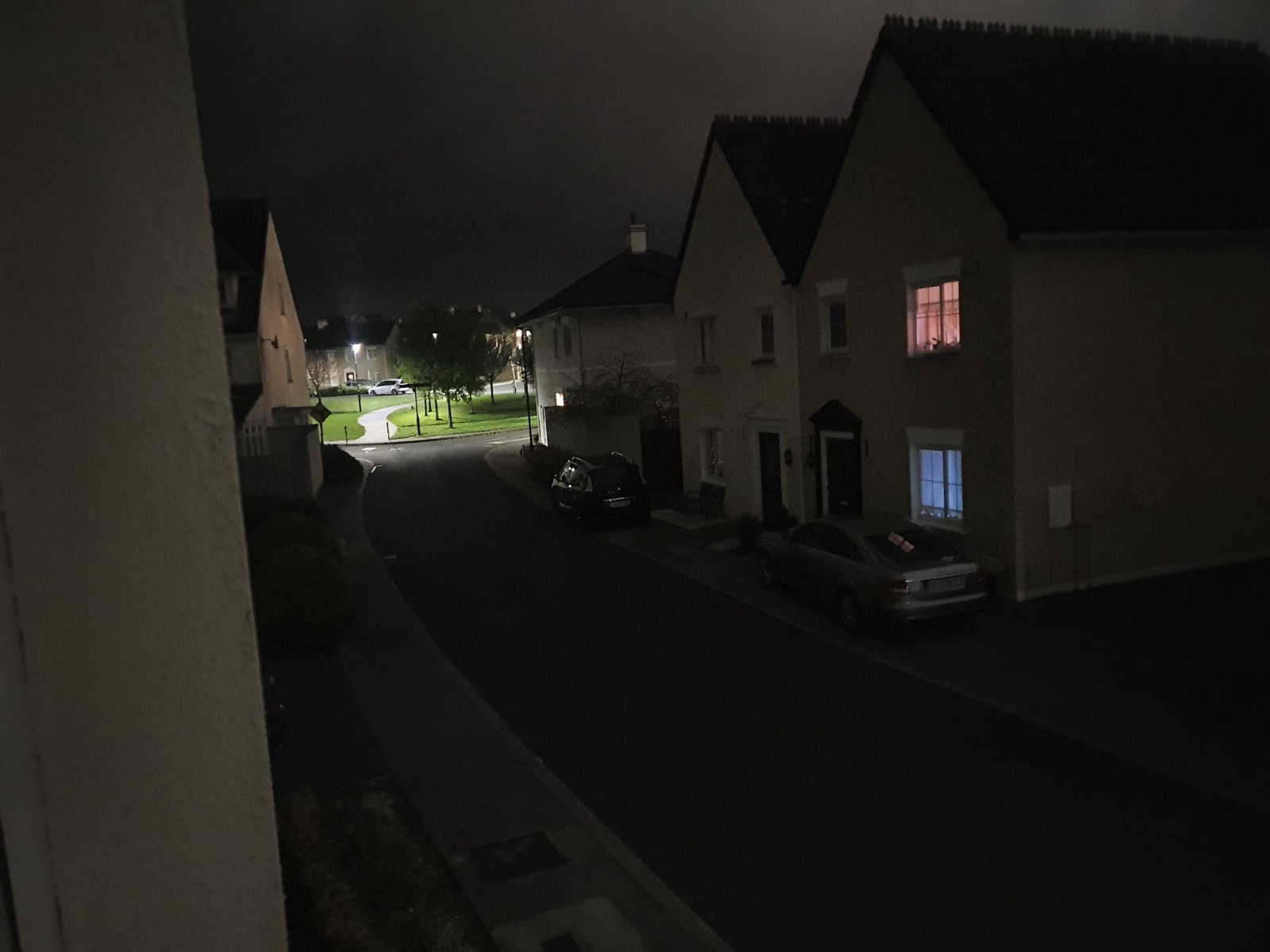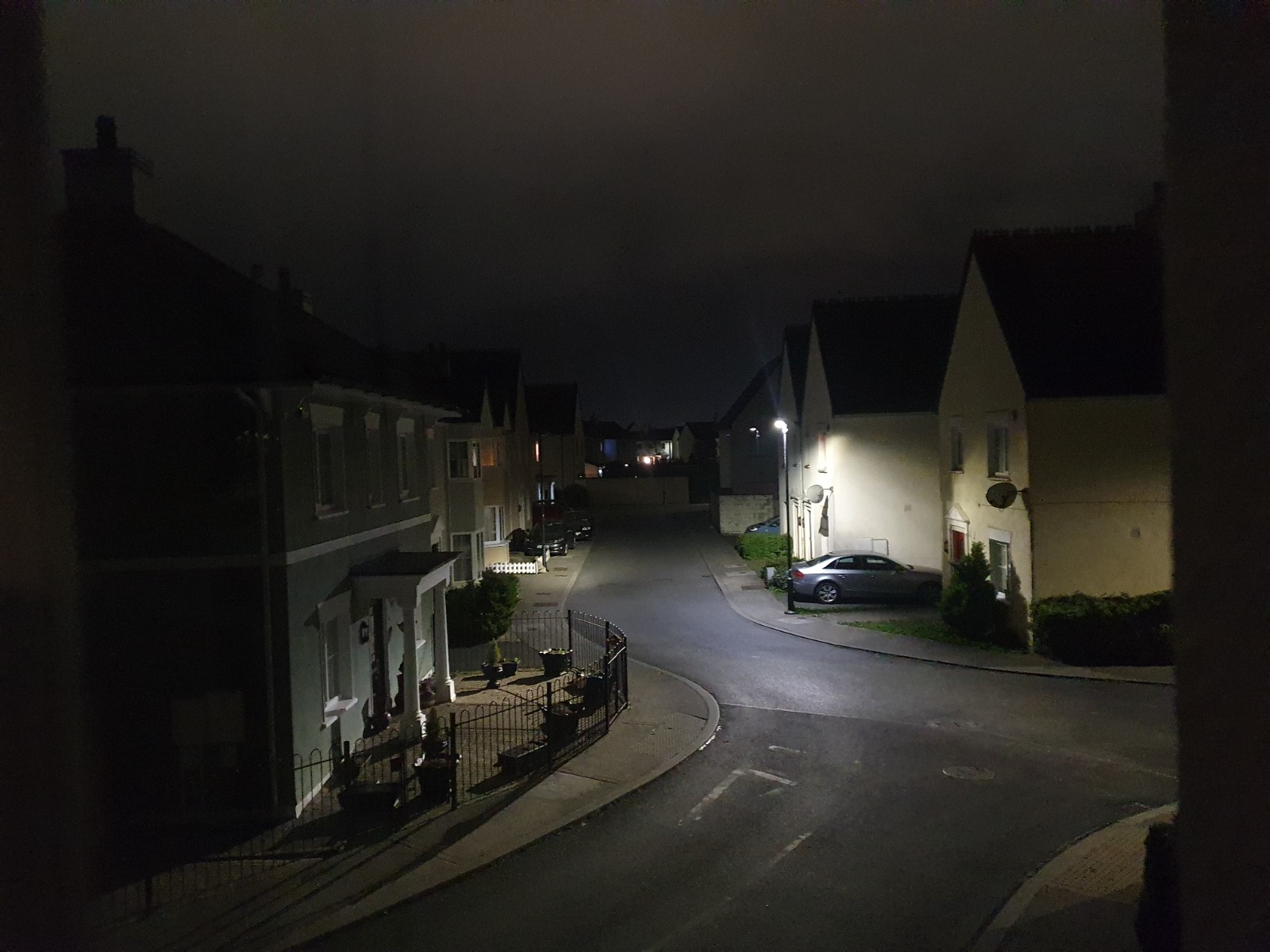 SEE ALSO – Gardai continuing investigation into alleged assault in Laois graveyard