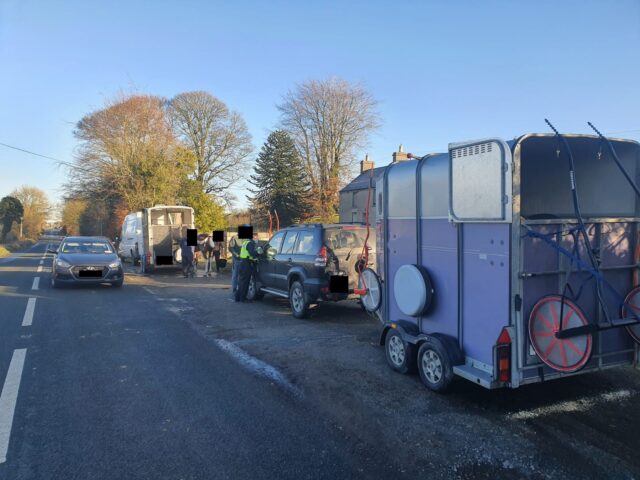 A Laois County Councillor has brought forward a proposal aimed at changing the bye laws in the county to give Gardai more powers to stamp out sulky racing.
Fine Gael Councillor Aisling Moran has been pushing this issue for the last number of weeks following a number of incidents in her Municipal district of Graiguecullen-Portarlington.
She previously explained how the Knockbeg Road, Sleaty Road and around Mageny in the south of the county have become hotbeds for these illegal races.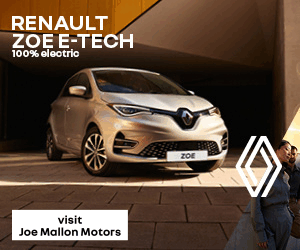 She then brought this issue before the Joint Policing Committee calling on Chief Superintendent John Scanlan and his force to act.
But in order to act, they need to be given sufficient powers and this is where today's motion is centred.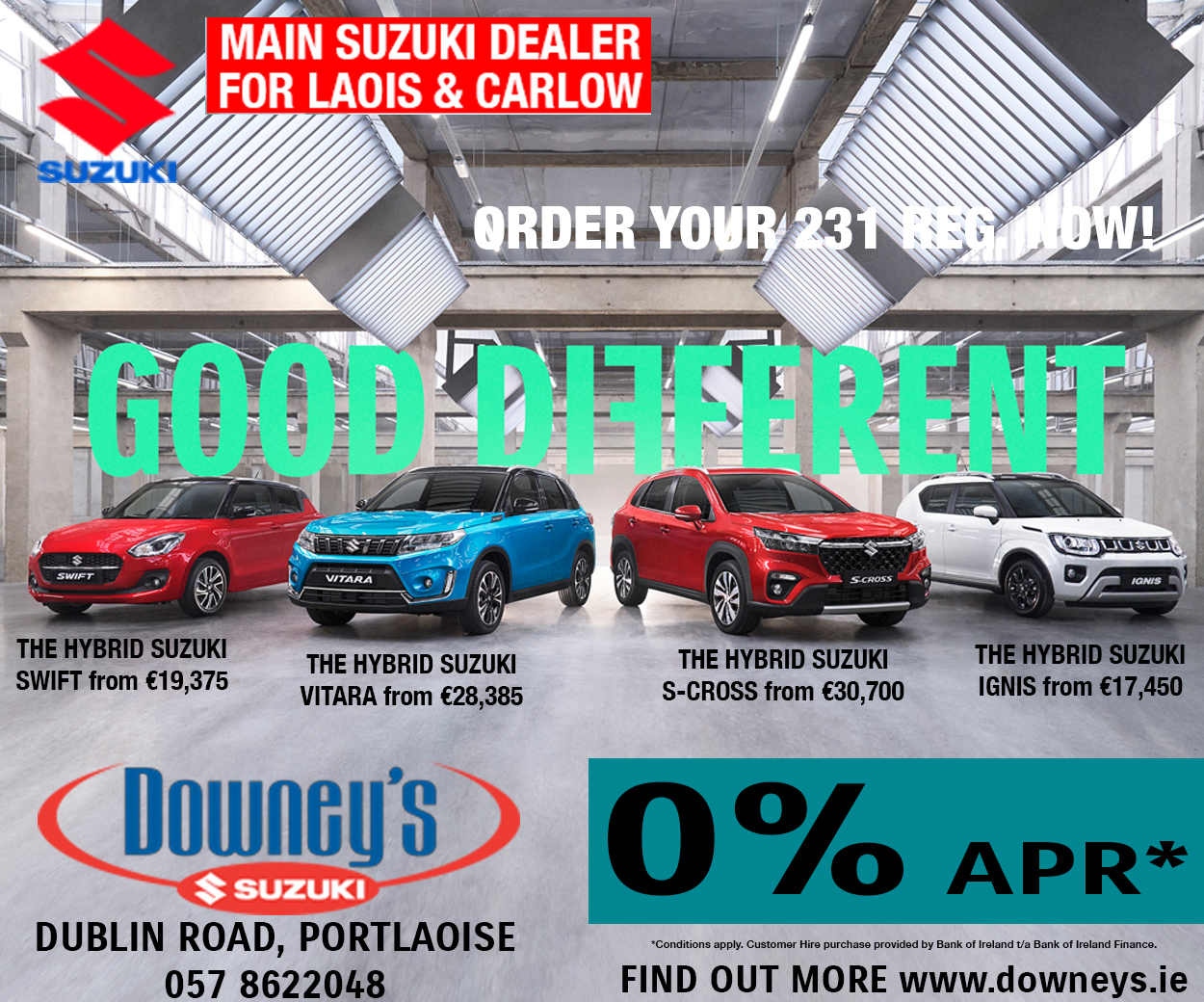 Cllr Moran said: "This notice of motion is about putting a halt to illegal sulky racing.
"Putting an end to it, so that innocent people driving along public or private roads can do so safely without the fear of a horse, sulky car and its riders landing on the bonnet of their car. We need to make it safe for all road users.
"And we need to put these laws in place so we can protect the innocent children who are allowed to be in full control of an animal on a public road.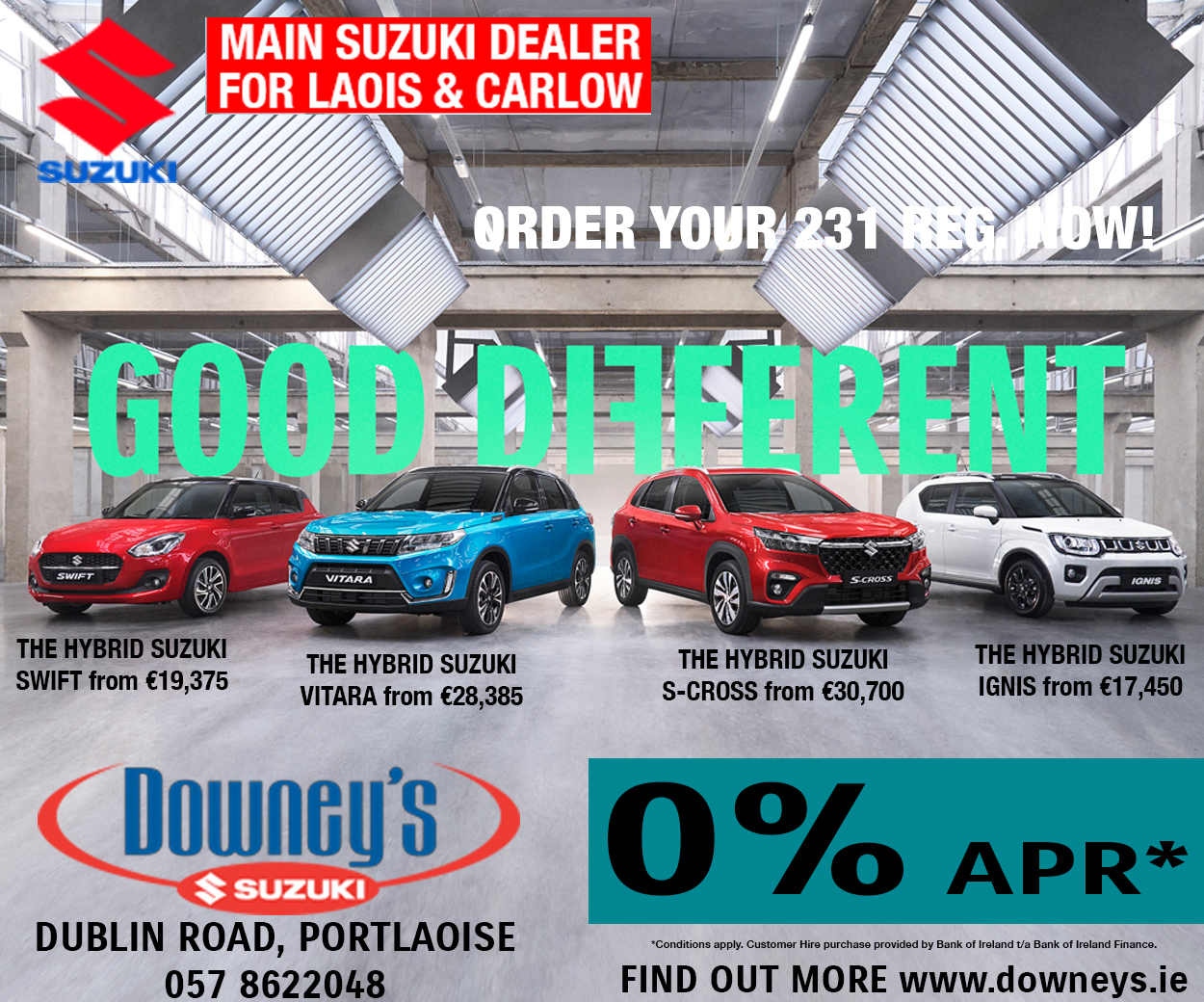 "These children are too young to think responsibly for themselves let alone be physically strong enough to handle a startled and out of control horse. We as legislators have a responsibility to keep these children and all road users safe.
"Sulky racing has become a huge health and safety issue for people all around the county and especially in my municipal district. People are having their lives turned upside down from the trauma of these accidents.
"Nowhere to claim from and have to pay either out of their own pocket or claim off their own insurance, in most cases losing their no claims bonus and having their insurance policy double or triple in cost. This practise of Sulky racing as it is, needs to stop."
According to Cllr Moran, the Roads Act 1993 requires anyone intending to hold, organise or promote a road race to give at least one month's notice in writing to the road authority and to the Garda Siochana.
The road authority may then prohibit or impose conditions on such races. Anyone who contravenes the requirement to give such prohibition or conditions is guilty of an offence. Enforcement of these provisions, as with law enforcement generally, is a matter for an Garda Siochana.
In addition to the Roads traffic Acts, local authorities also have powers under the Control of Horses Act, 1996, to introduce by-laws regulating activities involving horses in their respective functional areas.
The Animal Welfare Act 2013 which provides robust and wide-ranging protection for all animals.
Cllr Moran said: "This includes horses and ponies used in racing of any sort, including on roads.
"Horse owners or keepers who allow harm to come to the animals in their care will have committed an offence under this act. Anyone employing animals for any purpose, including sulky drivers, must also comply with the Act, which prohibits a person from carrying out any activity in a manner that causes unnecessary pain and suffering or endangerment to the health or welfare of an animal in their control.
"I've looked at solutions to this problem and really the only way we can sort this out once and for all, is to change the bye-laws under the control of horses.
"Having looked at how different counties like Galway have tackled this problem, they changed their by-laws and have been very successful and they have seen a huge drop in sulky racing. These laws will give the Gardai the powers to confiscate unregistered horses from the side of the road, from a field, from a shed etc.
"In this country it is law that every horse must be registered and chipped. Any horse that isn't, is breaking the law and once you break the law it's a Garda issue. At the moment, unless the Gardai catch people racing sulky's on a public road there is nothing they can do.
"By changing the by-laws it will allow the Gardai to walk into a field, scan the horse, if it hasn't been registered or chipped the horse can be removed and the owner of the land will be fined.
"The owner of the land has an obligation to make sure that any animal on their land must be registered and they know who the registered owner is. If the animal isn't chipped the owner of the land where the horse is kept, should be fined.
"This will put responsibility on the farmers who are leasing their lands to people involved in this practise of illegal sulky racing., its also imperative that the nearest Garda station on duty to the accident should respond regardless of county borders. We need to have a formal agreement with our neighbours in bordering counties. We have to act quickly before someone is killed."
If the practice of Sulky Racing is to continue, Cllr Moran would like to see it properly regulated.
She said: "As I said last month, if this is a sport that a number of people want to partake in, then it needs to be regulated and race tracks need to be provided, either privately or through the council.
"Charge a registration fee and a membership fee. Charge to enter competitions and to get admission on race day. This stream of revenue will pay for the maintenance and upkeep of these tracks.
"We need to have it properly regulated, with proper equipment and care for the rider and the horse. We need to act quickly before someone is seriously injured or worse, killed.
"So I'm asking if the executives would please take a look at the Galway County council by-laws under the Control of Horses with a view to adopting these by-laws here in Laois.
"We need to be seen tackling this serious health and safety, Animal welfare, child protection and road safety issue head on and we need to act quickly. We need to do whatever it takes to make our roads safer here in Laois."
Cllr Moran received support on the issue from Cllr Thomasina Connell and Padraig Fleming.
Cllr Connell said: "I grew up on a farm and I hate seeing the way some of the horses are treated."
In reply, Joe Delaney, Director of Services, said: "A meeting is being arranged between the Environment and Housing Departments of Laois County Council and the Gardai on this matter.
"This meeting will examine the effectiveness of the current Control of Horses byelaws. An update will be given at the next Council meeting on the progress made.
"Any changes that are considered necessary will subsequently be brought forward to Council for their consideration."
SEE ALSO – Gardai forced to shut road to Laois tourist attraction as parking issues persist