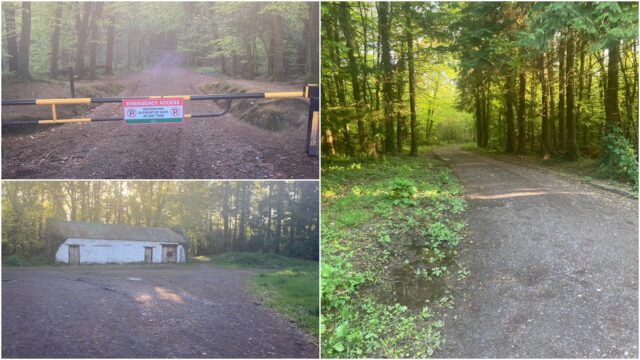 For the 20,000+ people living in Portlaoise, there was very few of them didn't make their way out to Togher Woods at some stage during the various lockdowns over the past year.
Located just outside the town, it is managed by Coillte and provides a great local amenity with its walking route.
The best way of getting to Togher is from Junction 17 at the motorway on the Abbeyleix Road.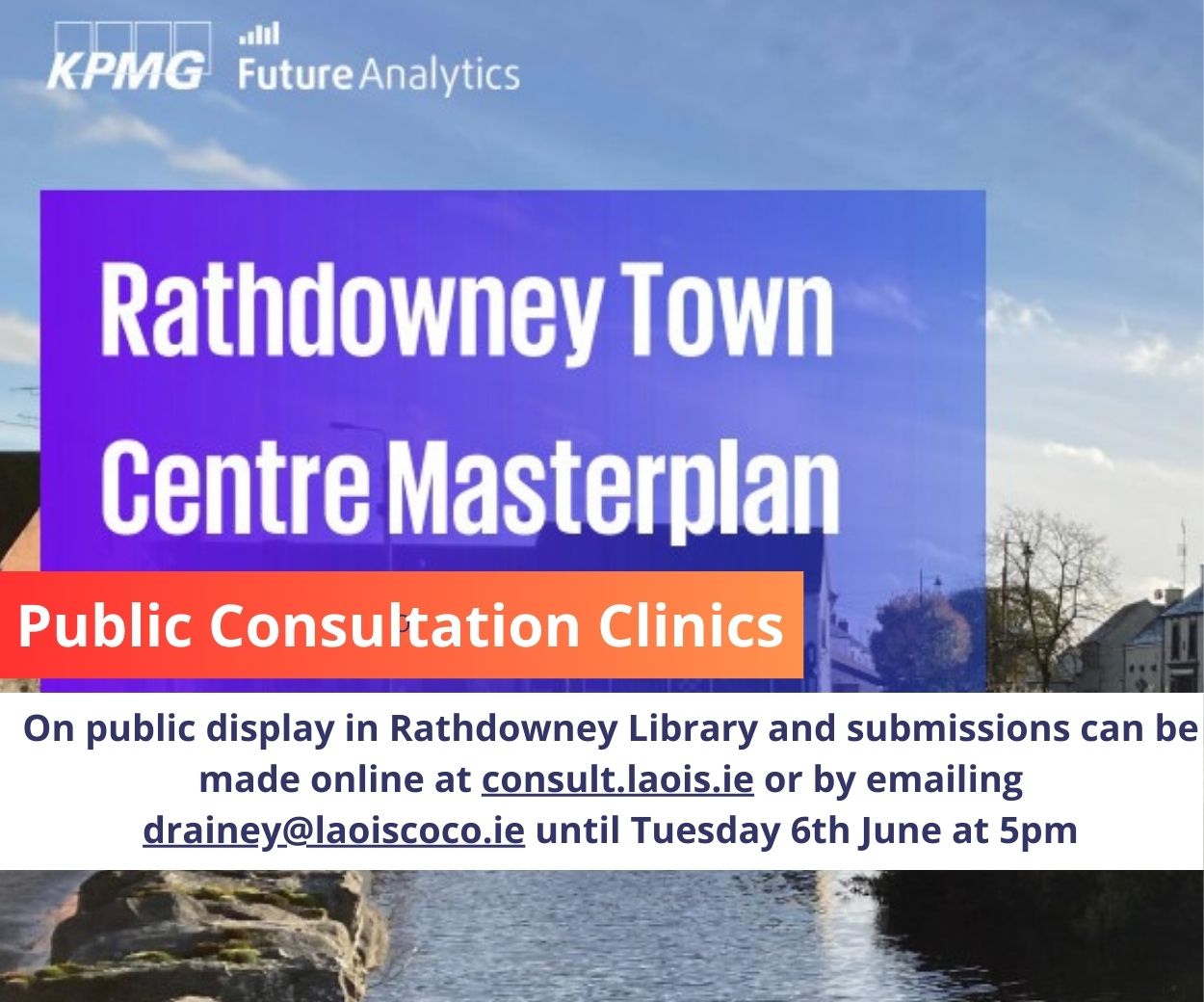 Follow the signs for Portlaoise Rugby Club but go past that entrance and continue on that road for a couple of hundred metres until you come to the car park.
It could do with more parking and it is an issue that has often been raised at local council meetings – but you do always have the option of parking at the nearby Portlaoise Plaza at Junction 17 and walking the rest of the way.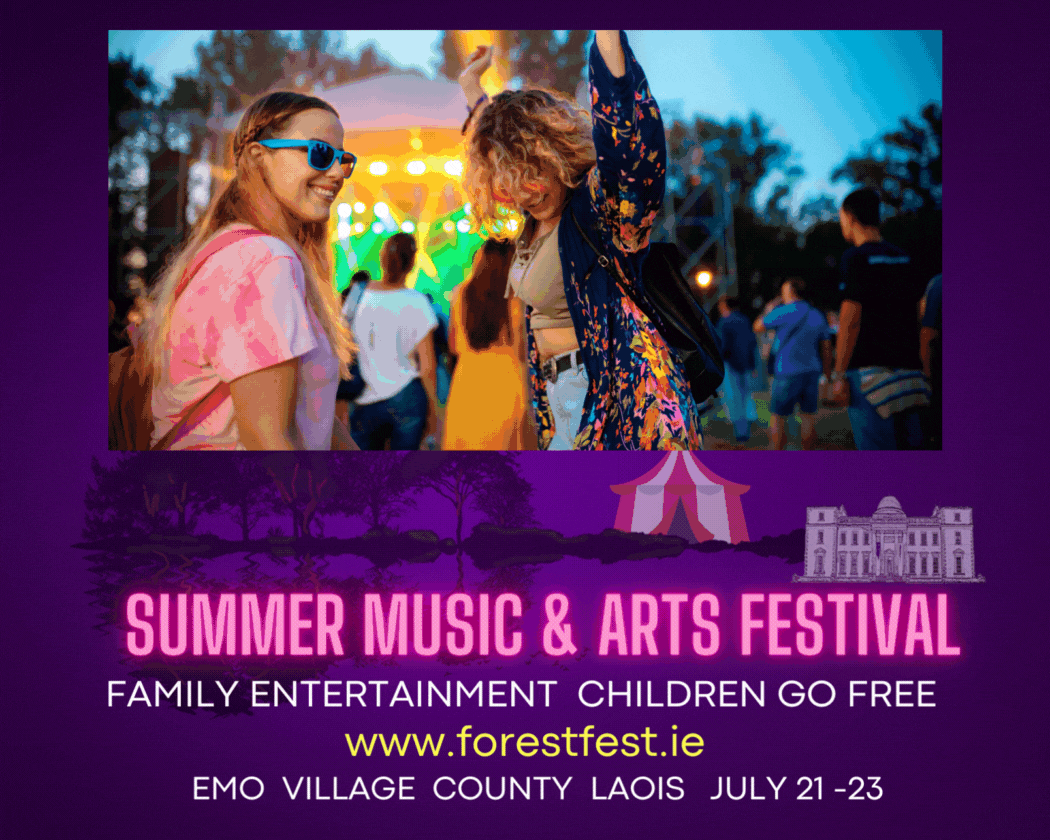 The routes in Togher are relatively straight forward even though there's no signage.
The outer loop is just over 3km while there is an inner loop of two parallel trails that can be incorporated to bring it all up to more than 5km.
If it's a strenuous walk you're after you won't get it here – but for many the fact that it is so flat make it popular with young families. It's buggy and bike friendly (for young children).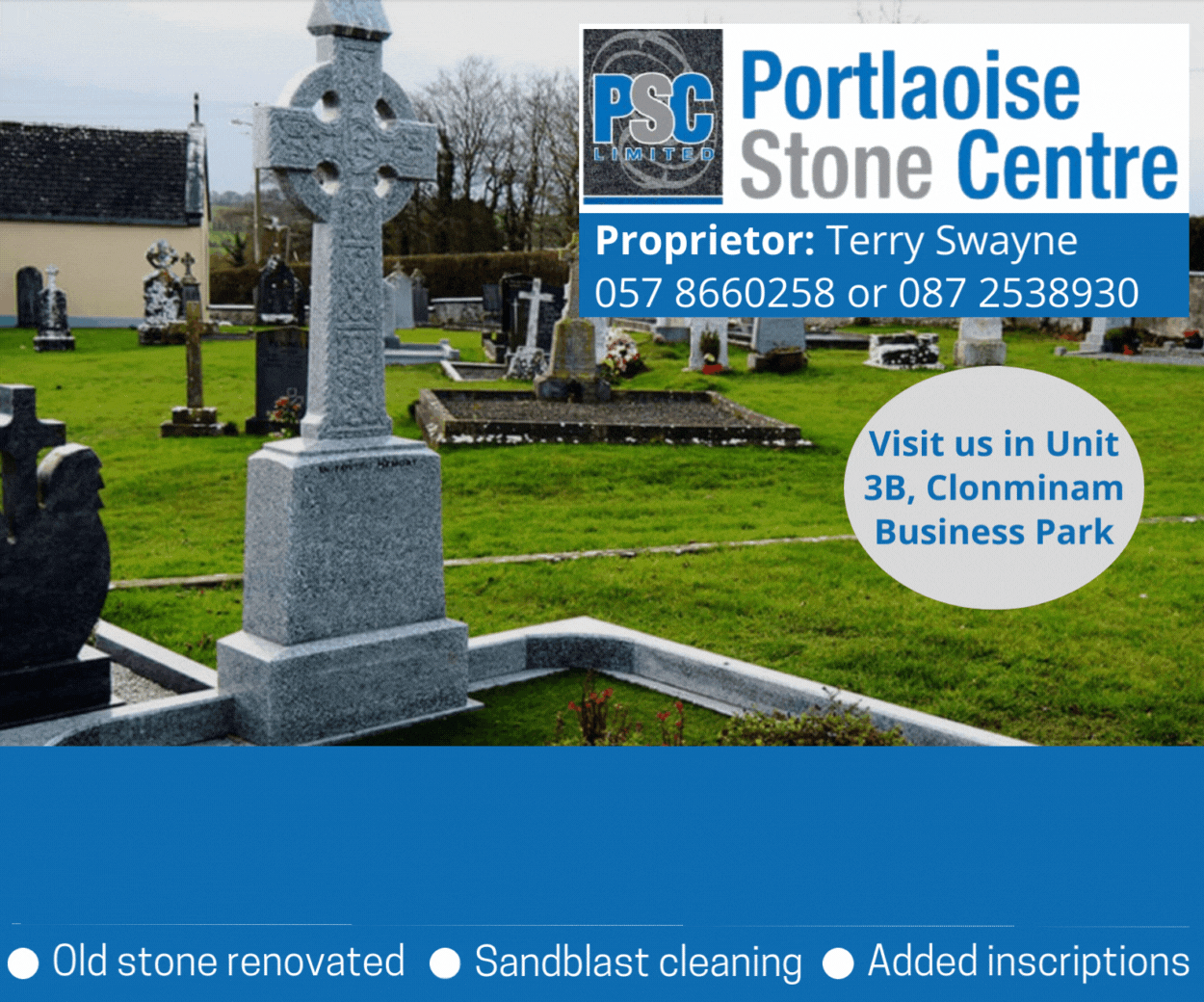 It's also a very pretty place, particularly the entrance and at points around the outer loop. The inner loop is more exposed as trees have been removed.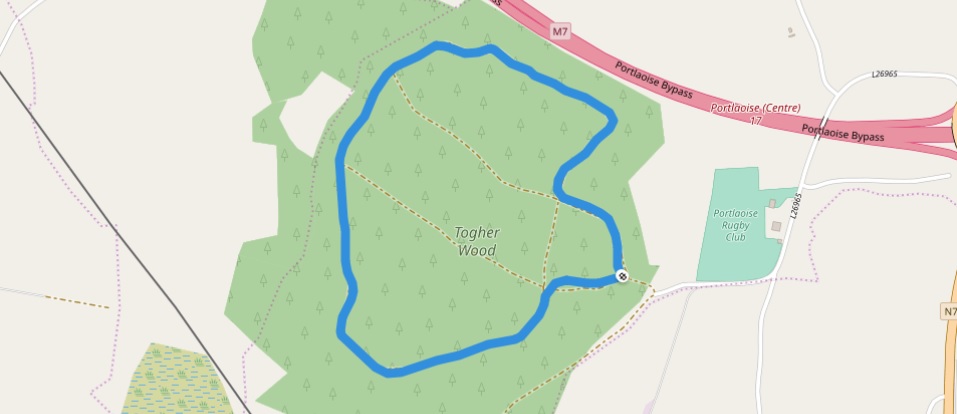 In the centre, at one of the two main 'crossroads', stands an old cottage. Going left here will take you around the outer loop; straight on is one of the inner paths; to the right brings you up to another junction that will link again to both routes – and one back to the car park.
In the distance you'll hear the motorway traffic but on the other side it's all bog.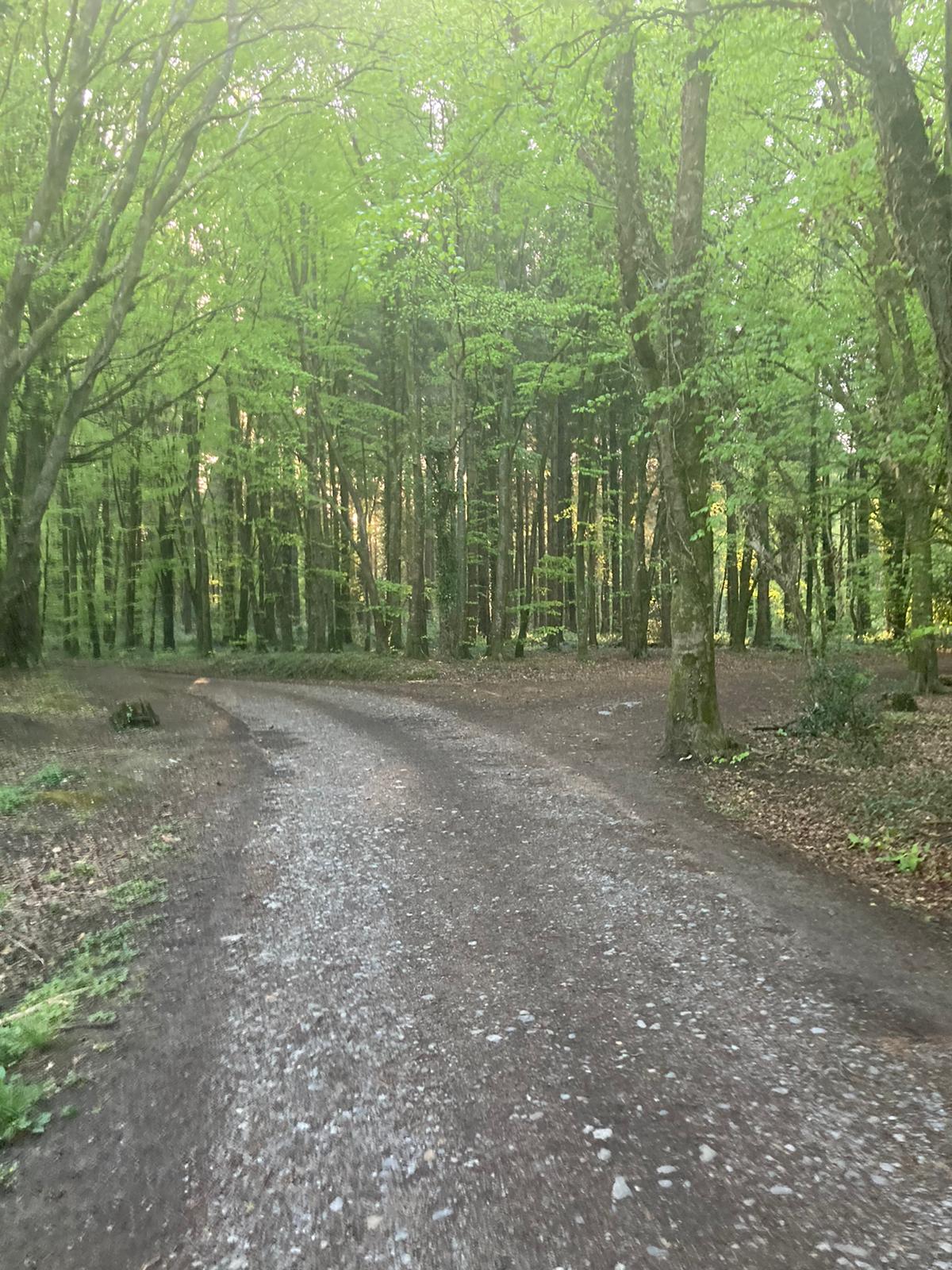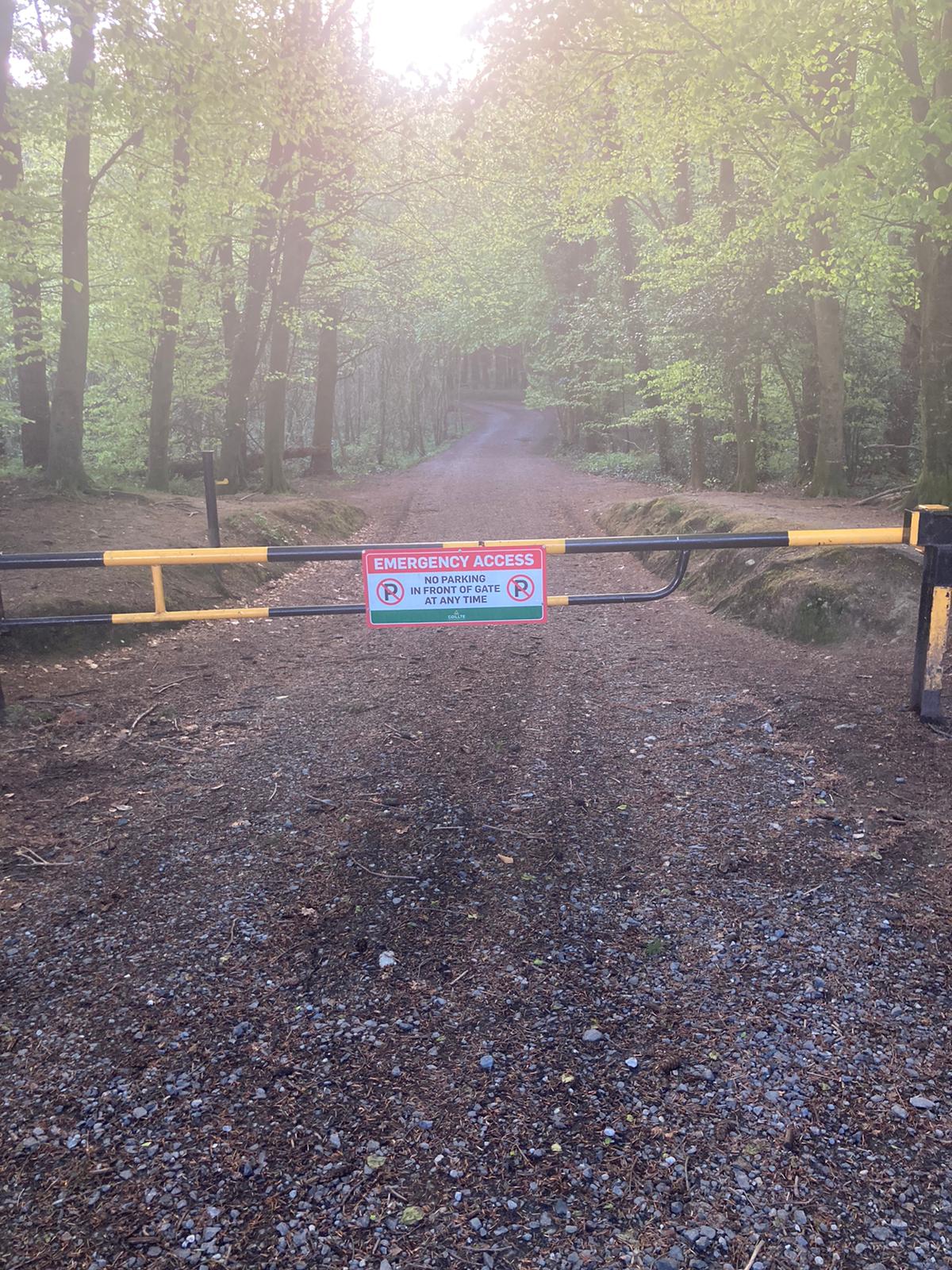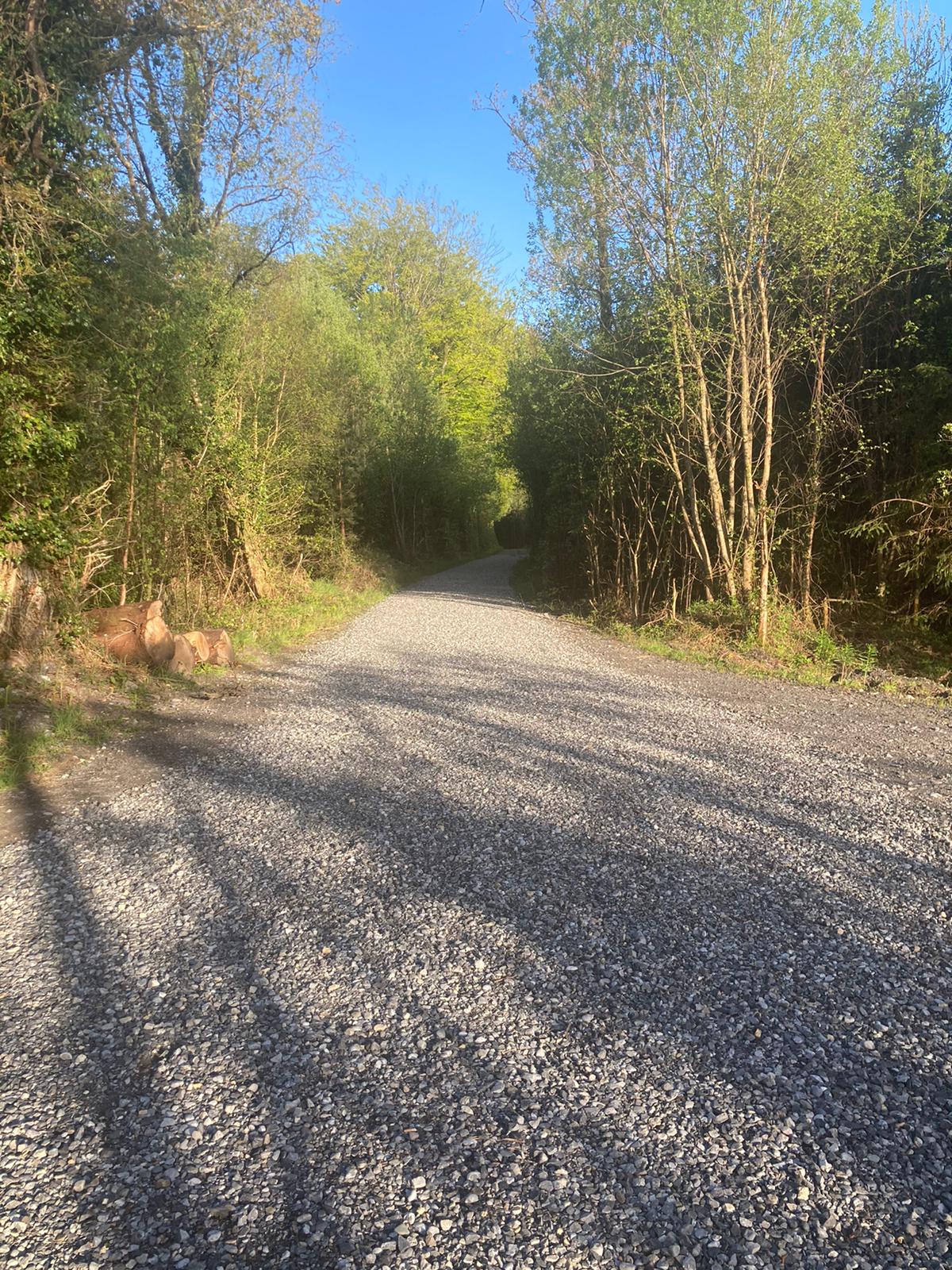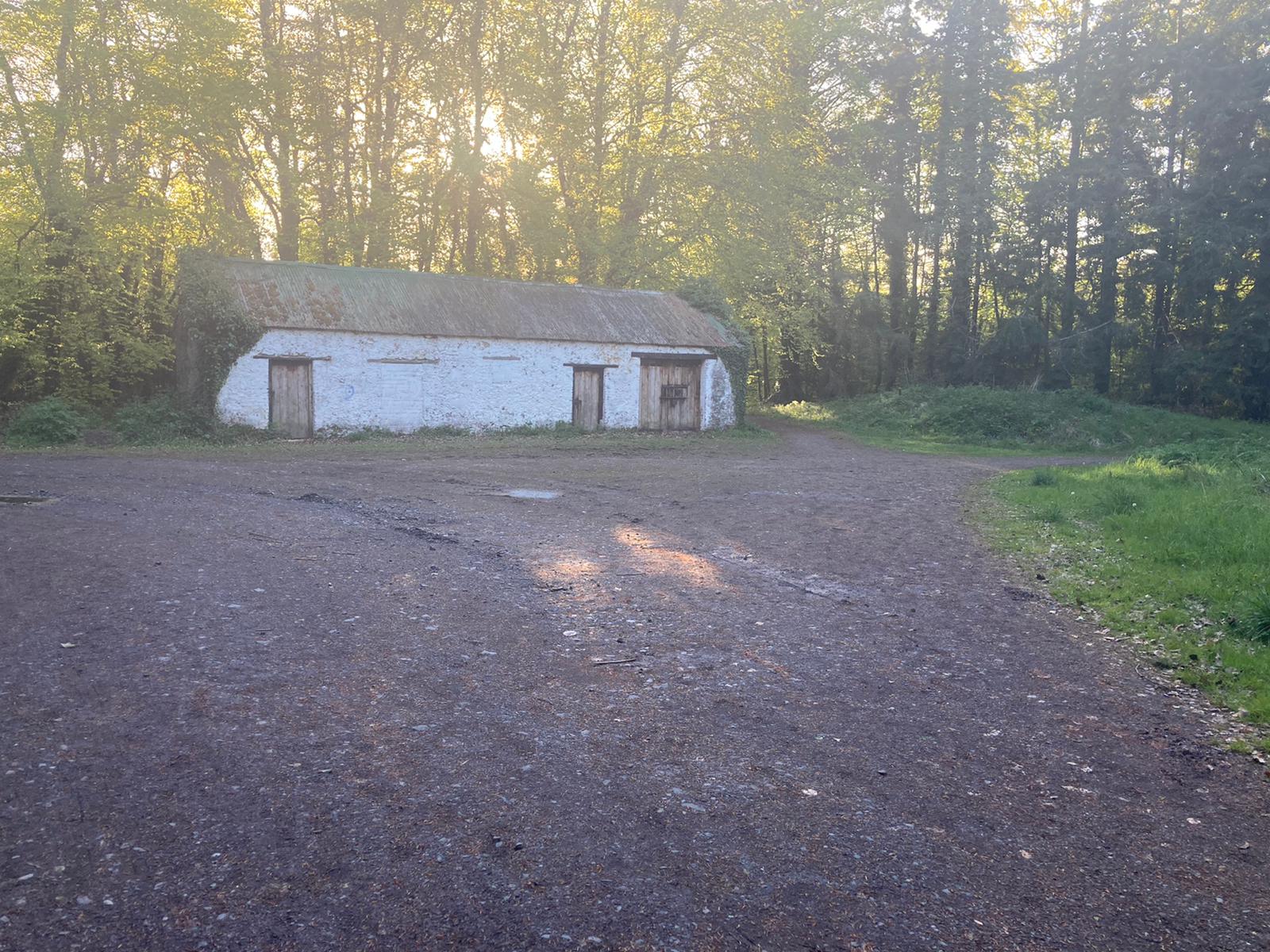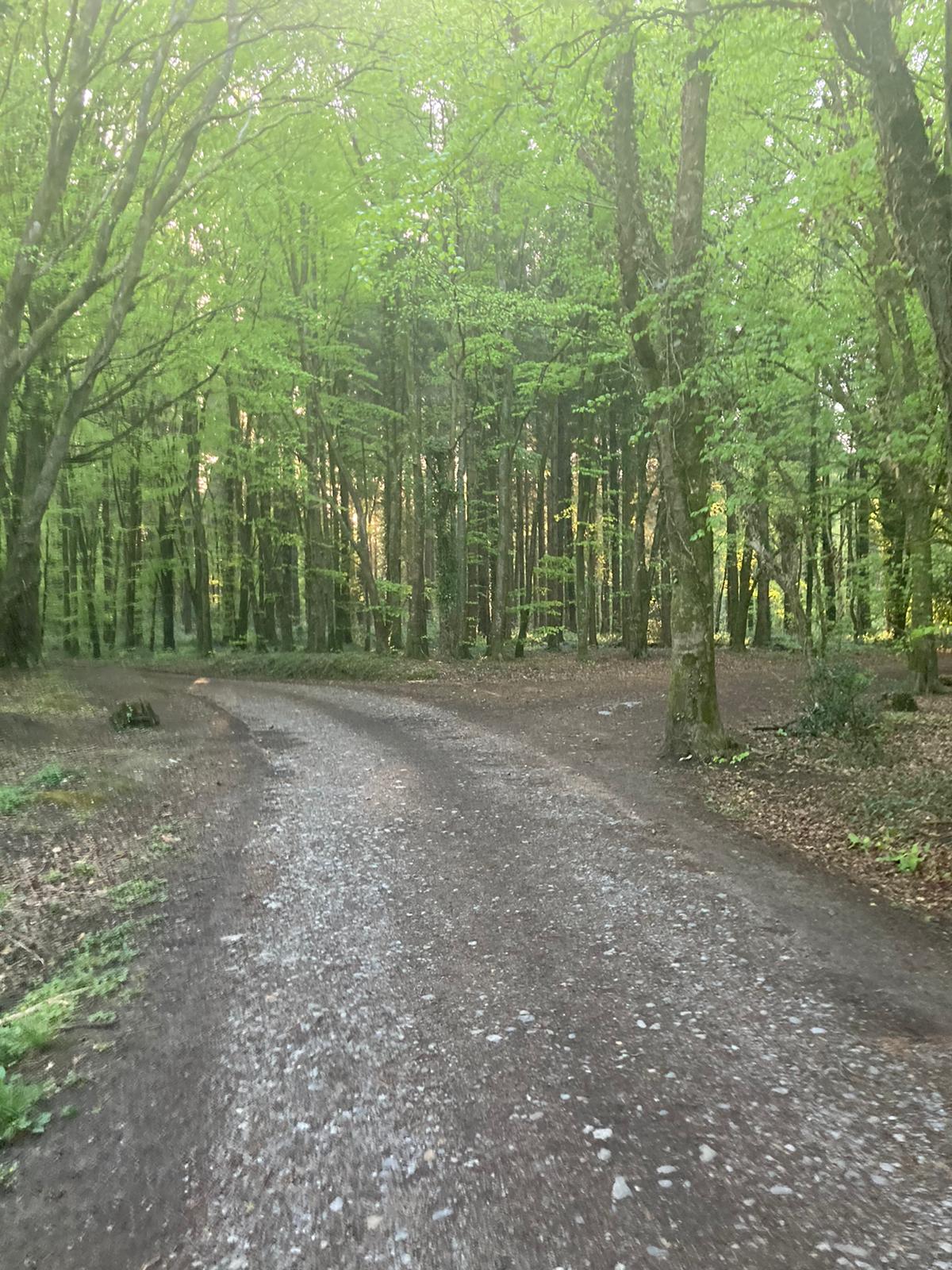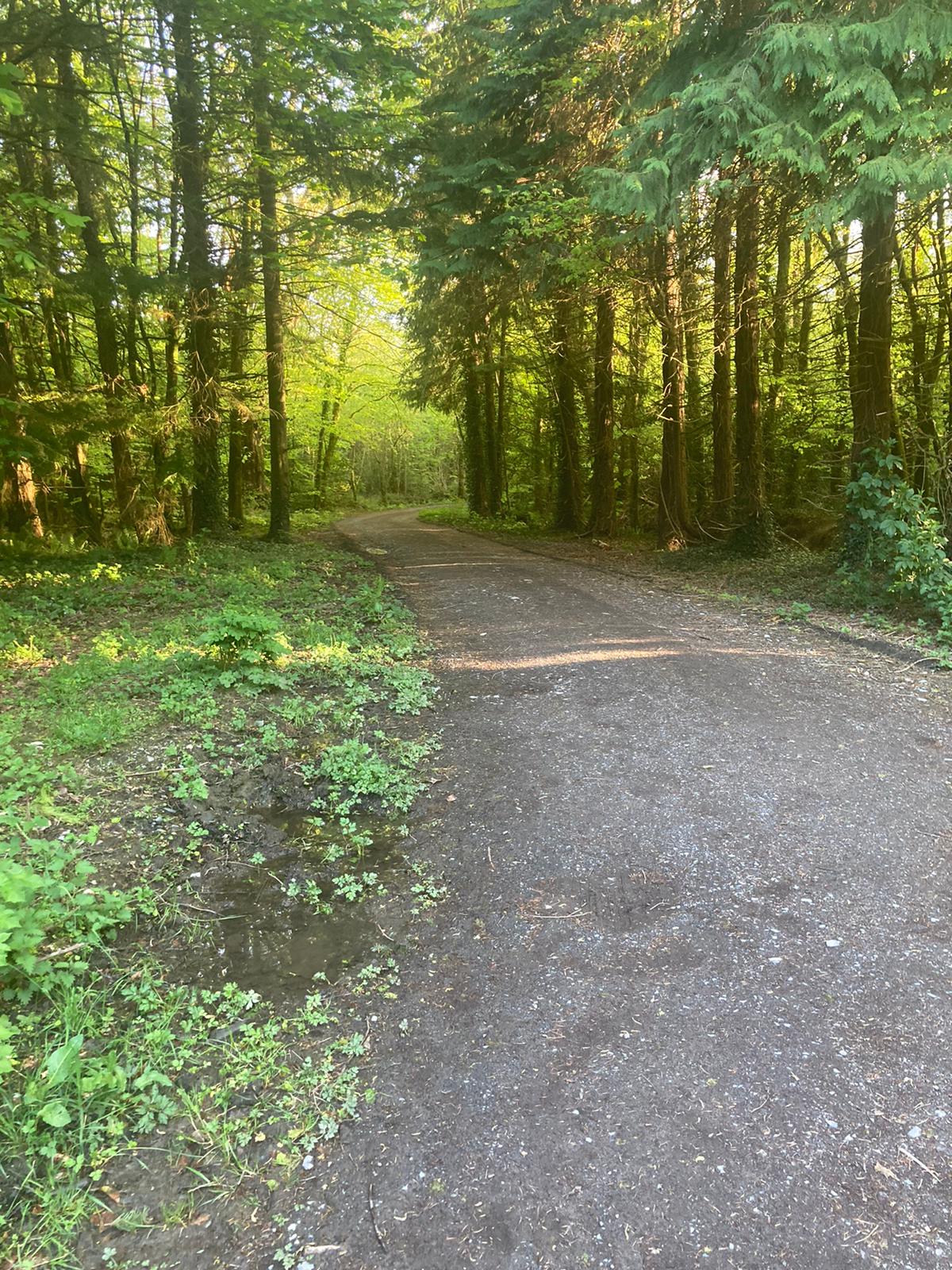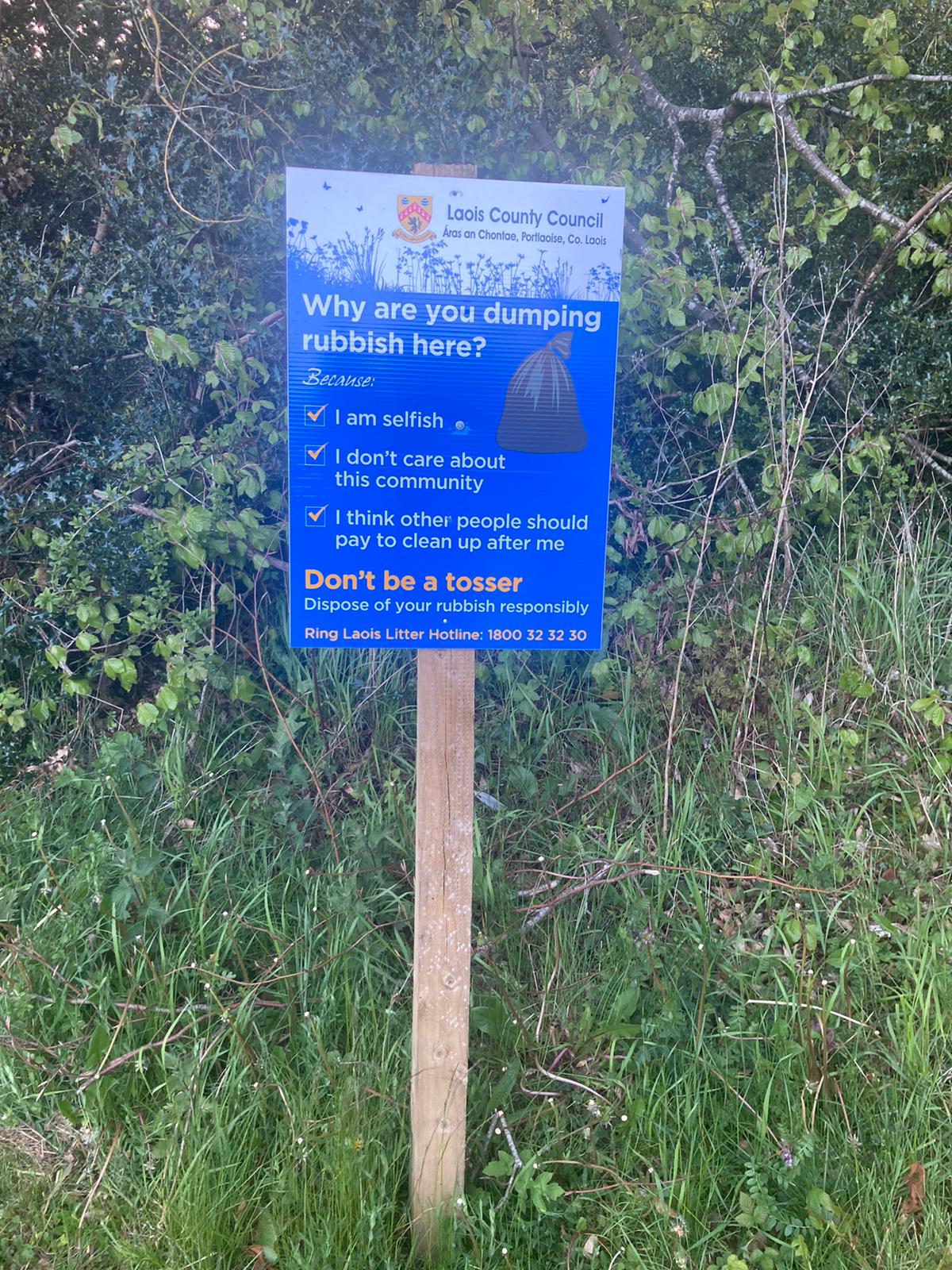 Facilities: Like most of the Coillte woods there are no toilet facilities and there are no picnic tables here either. But both the Midway and Portlaoise Plaza are within a very short distance and of course you're only a couple of miles from Portlaoise.
Walking loops: The outer loop, starting at the car park is just over 3km while also doing the inner loop will bring it up to over 5km in total.
Location: Google Maps link
Please make sure if you are visiting any of Laois's beauty spots not to block any entrances/exits that may need to be used in the case of an emergency. Keep your dogs on a lead and bring home your rubbish!
Check out this beautiful video below of Togher Woods from Marek Gaj on Youtube.
SEE ALSO – #LoveLaois: Lovely Vicarstown – walking routes, bike hire and a Blueway route that is going to explode in popularity