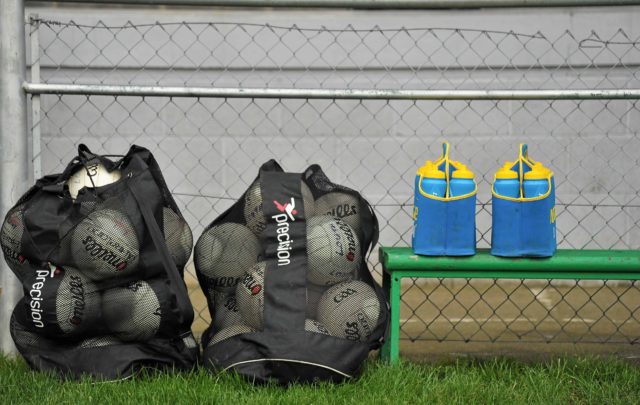 Laois GAA have issued an extensive fixture list to the clubs – with details of the outstanding 2020 finals as well as a full schedule of league games across all the divisions in hurling and football.
With a range of factors to consider, they have opted to complete the outstanding 2020 finals that don't include county players at the earliest opportunity.
It means that the Junior 'A' and 'B' hurling semi-finals will be played on the weekend of June 11-12 with the finals as a double header the following Saturday, June 19, in O'Moore Park.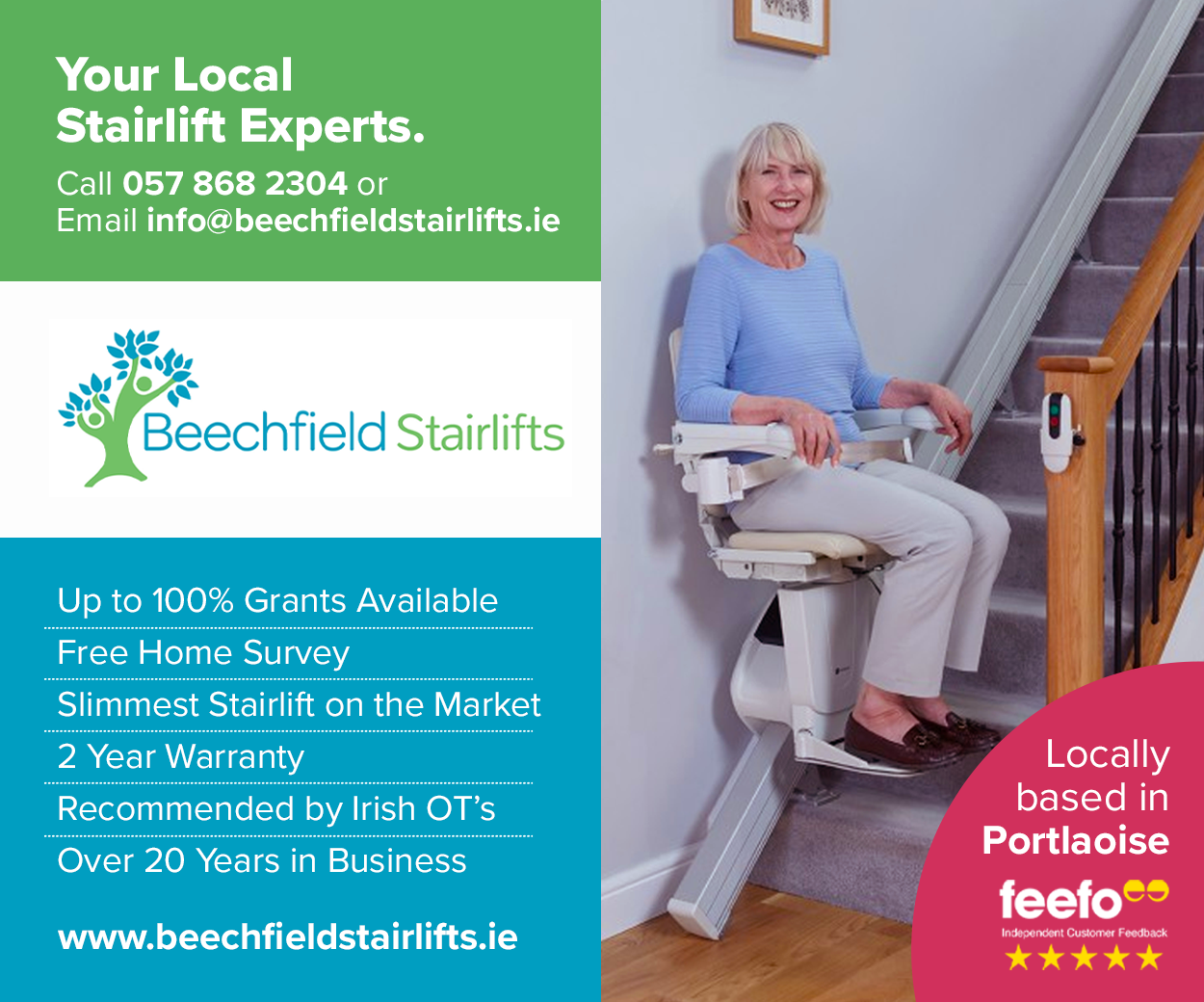 Indeed that will be a busy weekend of county hurling final action as Trumera and Rathdowney-Errill will meet in the intermediate final in O'Moore Park on Friday night, June 18.
The Junior 'A' football semi-finals are also currently pencilled in for Friday, June 18, where Park-Ratheniska play Ballyroan-Abbey and The Heath meet Portlaoise. The final of that competition will then take place the following Friday, June 25.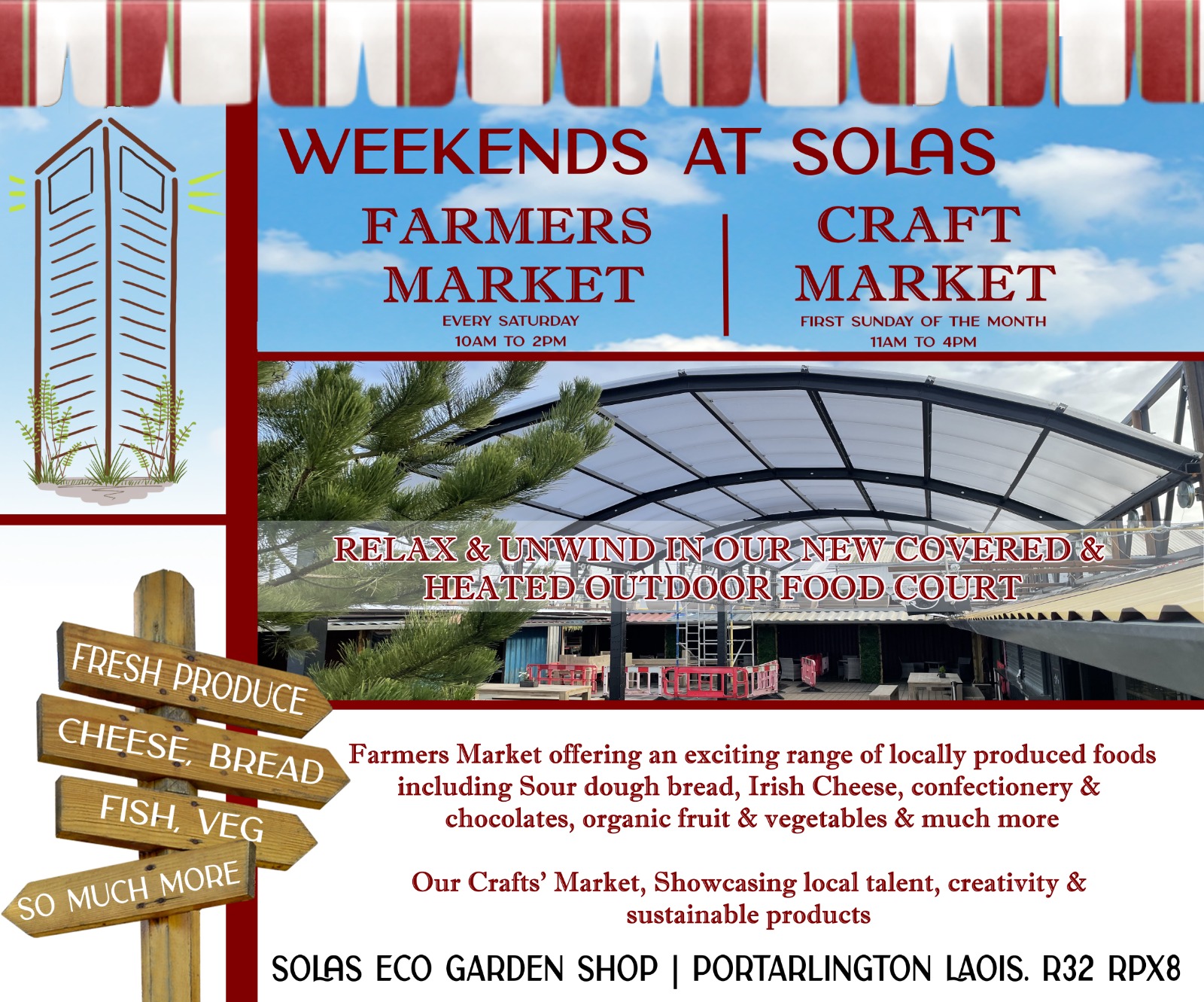 Last year's Senior football semi-finals as well as last year's Senior (Borris-Kilcotton v Clough-Ballacolla) and Premier Intermediate (Portlaoise v The Harps) hurling finals and Junior 'B' and 'C' football finals can't take place until Laois are out of the championship in hurling and football.
Laois GAA have left two weekends available for the hurling – August 7-8 and August 14-15 while all four weekends from July 31 to August 22 are possible dates to complete the senior football.
As well as that, Laois GAA have also released the full fixture lists for all league competitions, something that includes seven divisions in football and six in hurling.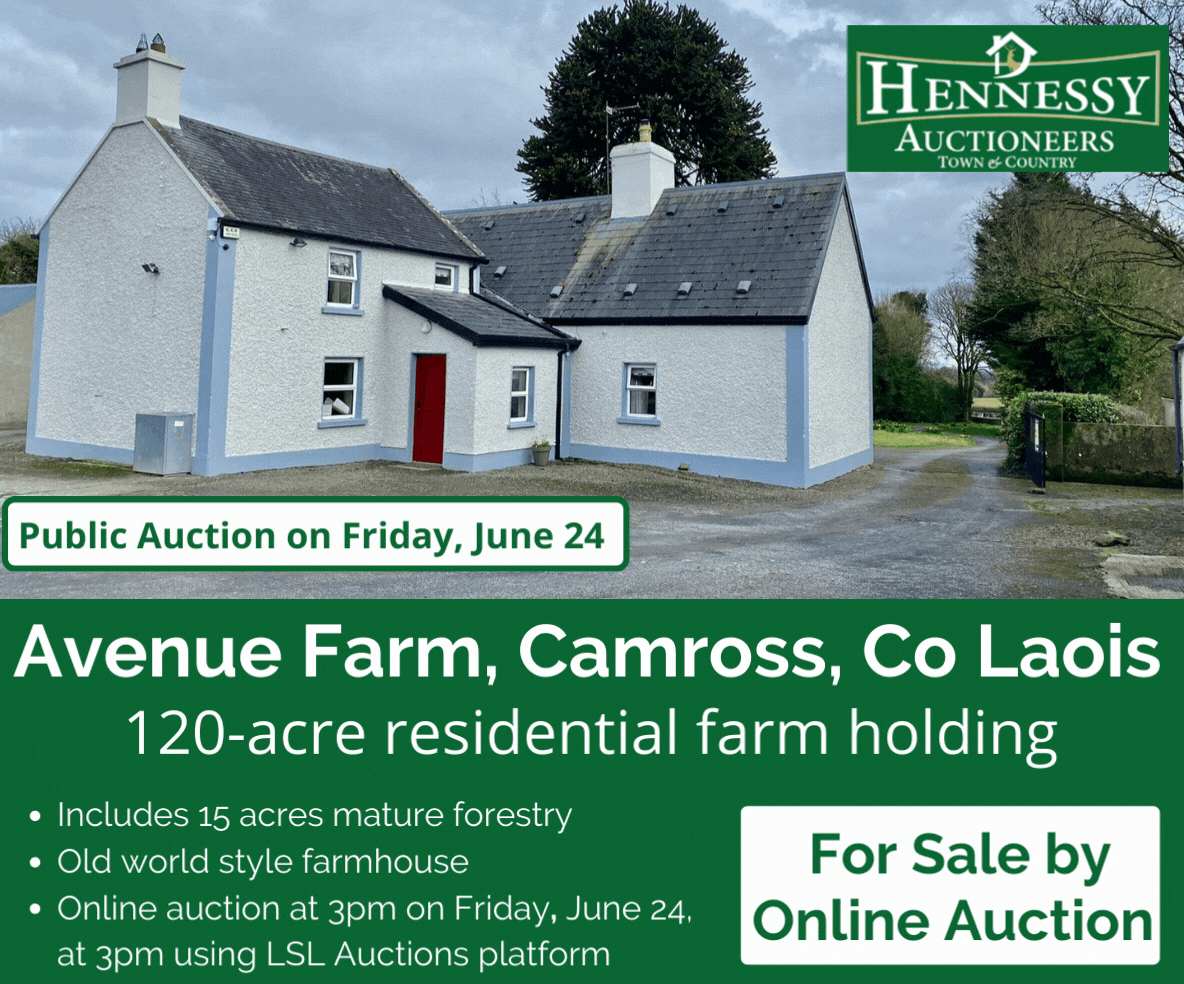 In a very defined calendar, each division has essentially been given a day of the week where their games are played and in most cases they have a round every second week.
Division 1 of the hurling league gets underway on Sunday, June 13, where the pick of the games is the clash of Borris-Kilcotton and Camross.
The other group games are on Sunday, June 27, and July 11 with the semi-finals on the weekend of July 23-25 and the final two weeks later on the weekend of August 13-15, though that will presumably change if there is a clash with the 2020 county final.
In Division 1 of the football, the pick of the Round 1 games that begin on Sunday, June 20, is the meeting of Portarlington and Portlaoise. Their other group games are on July 3 and 18 with the semi-finals on July 31-August 1 and the final a week later on August 6-8.
Laois GAA have also committed to playing the outstanding 2020 juvenile championships.
Fixtures for all competitions are listed below.
2020 Laois IHC
Friday, June 18
Final – Trumera v Rathdowney-Errill in O'Moore Park at 7.30pm
---
2020 Laois JHC 'A'
Friday, June 11
Semi-final – The Harps v Castletown – venue TBC
Semi-final – Portlaoise v Abbeyleix – venue TBC
Saturday, June 19
---
2020 Laois JHC 'B'
Saturday, June 12
Semi-final – Camross v Rathdowney-Errill – venue TBC
Semi-final – Portlaoise v The Harps – venue TBC
Saturday, June 19
---
2020 Laois JFC 'A' 



Friday, June 18
Semi-final – Portlaoise v The Heath – venue TBC
Semi-final – Ballyroan-Abbey v Park-Ratheniska venue TBC
Friday, June 25
---
2020 U-13 'A' Football Championship
Tuesday, June 8
St Joseph's v O'Dempsey's
Na Fianna Og v Stradbally Parish Gaels
Killeshin v Portarlington
Monday, June 14
Portarlington v Stradbally Parish Gaels
Na Fianna Og v Portlaoise
Killeshin v O'Dempsey's
Friday, June 18
Semi-finals – 1st v 4th; 2nd v 3rd
Monday, June 21
---
2020 U-13 'B' Football Competition
Tuesday, June 8
Kilcavan-The Rock v Mountmellick
Monday, June 14
Quarter-final 1 – Park-Ratheniska/Spink v Winner of Mountmellick v Kilcavan-The Rock
Quarter-final 2 – The Harps v Ballyroan-Abbey
Friday, June 18
Semi-final – Graiguecullen v quarter-final 1
Semi-final – Ballylinan v quarter-final 2
Monday, June 21 
---
2020 U-13 'C' Football Competition
Monday, June 7
Crettyard v Clough-Ballacolla
Tuesday, June 8
Cromogue v Clonaslee
Ballyfin Gaels v Castletown
Monday, June 14
Ballyfin Gaels v Cromogue
Friday, June 18
Final – Group Winner v Group Runner Up
---
2020 U-15 'A' Football Championship
Wednesday, June 9 
Round 5 – Portarlington v St Joseph's; Portlaoise v Stradbally Parish Gaels
Saturday, June 12
Semi-finals – 1st v 4th; 2nd v 3rd
Wednesday, June 16
Final – in Centre of Excellence
---
2020 U-15 'B' Football Championship
Saturday, June 12
Semi-final – Ballyroan-Abbey v Mountmellick Gaels
Semi-final – Killeshin v O'Dempsey's
Wednesday, June 16
Final – in Centre of Excellence
---
2020 U-15 'A' Hurling Championship
Sunday, June 13
Final – Clough-Ballacolla v Camross in Centre of Excellence at 11.30am
---
2020 U-15 'B' Hurling Championship
Friday, June 11
Semi-finals – Portarlington v Park-Ratheniska/Timahoe; Mountrath v Raheen Parish Gaels
Sunday, June 13
Final – in Centre of Excellence at 11.30am
---
2020 U-13 'A' Hurling Championship
Thursday, June 10
Quarter-final 1 – Castletown v Rathdowney-Errill
Quarter-final 2 – Clough-Ballacolla v Na Fianna
Sunday, June 13
Semi-final – The Harps v Castletown or Rathdowney-Errill
Semi-final – Portlaoise v Clough-Ballacolla or Na Fianna
Wednesday, June 16
Final – in Centre of Excellence
---
2020 U-13 'B' Hurling Championship
Wednesday, June 9
Quarter-final – Mountrath v Rosenallis
Quarter-final – Borris-Kilcotton v Abbeyleix
Wednesday, June 16
Semi-final – Camross v Mountrath or Rosenallis
Semi-final – Park-Ratheniska/Timahoe v Borris-Kilcotton or Abbeyleix
Sunday, June 20
Final – in Centre of Excellence
---
2020 U-13 'C' Hurling Championship
Wednesday, June 16
Semi-final – Portarlington v Clonad
Semi-final – St Paul's v Ballinakill-Ballypickas
Sunday, June 20
Final – in Centre of Excellence
---
2020 U-13 'C' Hurling Shield
Wednesday, June 16
Final – Raithin Og v Na Fianna
---
ACFL Division 1A
Sunday, June 20
Group A – Ballyroan-Abbey v Graiguecullen; St Joseph's v Ballylinan
Group B – Portarlington v Portlaoise; O'Dempsey's v Courtwood
Saturday, July 3
Group A – Graiguecullen v St Joseph's; Ballylinan v Ballyroan-Abbey
Group B – Portlaoise v O'Dempsey's; Courtwood v Portarlington
Sunday, July 18
Group A – Graiguecullen v Ballylinan; St Joseph's v Ballyroan-Abbey
Group B – Portlaoise v Courtwood; O'Dempsey's v Portarlington
July 30-August 1
Semi-finals and relegation final
August 6-8
Final and relegation final
---
ACFL Division 1B
Friday, June 18
Group B – Portlaoise v Clonaslee
Saturday, June 19
Group A – Stradbally v Killeshin; Arles-Killeen v Arles-Kilcruise
Group B – Emo v The Heath
Friday, July 2
Group A – Arles-Kilcruise v Stradbally; Killeshin v Arles-Killeen
Saturday, July 3
Group B – Clonaslee v Emo
Friday, July 16
Group B – Emo v Portlaoise
Saturday, July 17
Group A – Arles-Killeen v Stradbally; Killeshin v Arles-Kilcruise
Group B – Clonaslee v The Heath
July 30-August 1
Semi-finals and relegation final
August 6-8
Final and relegation final
---
ACFL Division 2
Friday, June 18
Group B – Rosenallis v Portarlington; O'Dempsey's v Mountmellick
Saturday, June 19
Group A – Timahoe v Crettyard; Park-Ratheniska v St Joseph's
Thursday, July 1
Group A – St Joseph's v Timahoe
Group B – Portarlington v O'Dempsey's; The Heath v Portlaoise
Friday, July 2
Group A – Crettyard v Park-Ratheniska
Friday, July 16
Group A – Crettyard v St Joseph's
Group B – Portarlington v Mountmellick; O'Dempsey's v Rosenallis
Saturday, July 17
Group A – Park-Ratheniska v Timahoe
---
ACFL Division 3A
Tuesday, June 22
Group A – Annanough v Graiguecullen; Barrowhouse v Killeshin
Group B – The Rock v Ballyfin; Kilcavan v The Heath
Tuesday, July 6
Group A – Graiguecullen v Barrowhouse; Killeshin v Annanough
Group B – Ballyfin v Kilcavan; The Heath v The Rock
Tuesday, July 13
Group A – Graiguecullen v Killeshin; Barrowhouse v Annanough
Group B – Ballyfin v The Heath; Kilcavan v The Rock
Tuesday, July 20
Semi-finals and Relegation semi-finals
Tuesday, July 27
Final and Relegation final
---
ACFL Division 3B
Tuesday, June 22
Group A – Ballylinan v O'Dempsey's; Ballyroan-Abbey v Stradbally
Group B – Rosenallis v Portlaoise; Mountmellick v Camross
Tuesday, July 6
Group A – O'Dempsey's v Ballyroan-Abbey; Stradbally v Ballylinan
Group B – Portlaoise v Mountmellick; Camross v Rosenallis
Tuesday, July 13
Group A – Stradbally v O'Dempsey's; Ballylinan v Ballyroan-Abbey
Group B – Portlaoise v Camross; Mountmellick v Rosenallis
Tuesday, July 20
Semi-finals and Relegation semi-finals
Tuesday, July 27
Final and Relegation final
---
ACFL Division 4
Wednesday, June 9
Group A – The Harps v Arles-Killeen; Arles-Kilcruise v Spink
Group B – Portlaoise v The Rock; Emo v Timahoe
Wednesday, June 23
Group A – Arles-Killeen v Arles-Kilcruise; Spink v The Harps
Group B – The Rock v Emo; Timahoe v Portlaoise
Wednesday, July 7
Group A – Arles-Killeen v Spink; Arles-Kilcruise v The Harps
Group B – Timahoe v The Rock; Portlaoise v Emo
Wednesday, July 14
Semi-finals and relegation semi-finals
Wednesday, July 21
Final and relegation final
---
ACFL Division 5
Thursday, June 10
Group A – The Heath v Annanough
Group B – Mountrath v Ballyfin
Group C – St Joseph's v Park-Ratheniska

Group D – Kilcavan v Ballyroan-Abbey
Thursday, June 24
Group A – Annanough v Courtwood
Group B – Ballyfin v Slieve Bloom
Group C – Park-Ratheniska v Killeshin

Group D – Ballyroan-Abbey v Colt
Thursday, July 8
Group A – Courtwood v The Heath
Group B – Slieve Bloom v Mountrath
Group C – Killeshin v St Joseph's

Group D – Colt v Kilcavan
Thursday, July 15
Thursday, July 22
---
ACHL Division 1A
Sunday, June 13
Group A – Castletown v Rosenallis; Borris-Kilcotton v Camross
Group B – The Harps v Clough-Ballacolla; Rathdowney-Errill v Abbeyleix
Sunday, June 27
Group A – Rosenallis v Borris-Kilcotton; Camross v Castletown
Group B – Clough-Ballacolla v Rathdowney-Errill; Abbeyleix v The Harps
Sunday, July 11
Group A – Borris-Kilcotton v Castletown; Rosenallis v Camross
Group B – Rathdowney-Errill v The Harps; Clough-Ballacolla v Abbeyleix
July 23-25
Semi-finals and relegation semi-finals
August 13-15
Finals and relegations finals
---
ACHL Division 1B
Friday, June 11
Group A – Camross v Ballyfin
Group B – Portlaoise v Rathdowney-Errill; Clough-Ballacolla v Ballinakill
Sunday, June 13
Group A – Colt-Shanahoe v Mountrath
Friday, June 25
Group A – Mountrath v Camross
Group B – Rathdowney-Errill v Clough-Ballacolla
Friday, June 27
Group A – Ballyfin v Colt-Shanahoe
Group B – Ballinakill v Portlaoise
Friday, July 9
Group A – Camross v Colt-Shanahoe
Group B – Rathdowney-Errill v Ballinakill; Clough-Ballacolla v Portlaoise
Saturday, July 10
Group A – Mountrath v Ballyfin
July 23-25
Semi-finals and relegation semi-finals
August 13-15
Finals and relegations finals
---
ACHL Division 2
Friday, June 11
Group A – Clonaslee v Borris-Kilcotton
Group B – Colt-Shanahoe v Trumera; The Harps v Park-Ratheniska/Timahoe
Saturday, June 12
Group A – Slieve Bloom v Mountmellick
Friday, June 25
Group A – Borris-Kilcotton v Slieve Bloom; Mountmellick v Clonaslee
Group B – Trumera v The Harps; Park-Ratheniska/Timahoe v Colt-Shanahoe
Friday, July 9 
Group A – Mountmellick v Borris-Kilcotton
Saturday, July 10
Group A – Clonaslee v Slieve Bloom
Group B – Trumera v Park-Ratheniska/Timahoe
Tuesday, July 13
Group B – The Harps v Colt-Shanahoe
July 23-25
Semi-finals and relegation semi-finals
August 13-15
Finals and relegations finals
---
ACHL Division 3
Tuesday, June 15
Group A – Portlaoise v Ballypickas; Mountrath v Clonad
Group B – Abbeyleix v Borris-Kilcotton; Rathdowney-Errill v Castletown
Tuesday, June 29
Group A – Ballypickas v Mountrath; Clonad v Portlaoise
Group B – Borris-Kilcotton v Rathdowney-Errill; Castletown v Abbeyleix
Tuesday, July 13
Group B – Borris-Kilcotton v Castletown
Wednesday, July 14
Group A – Ballypickas v Clonad; Mountrath v Portlaoise
Thursday, July 15
Group B – Rathdowney-Errill v Abbeyleix
Tuesday, July 20
Semi-finals
Relegation semi-finals
Tuesday, July 27
---
ACHL Division 4
Wednesday, June 16
Group A – The Harps v Rathdowney-Errill; Ballinakill v Park-Ratheniska/Timahoe
Group B – Kyle v Camross; Rosenallis v Clough-Ballacolla
Wednesday, June 30
Group A –  Rathdowney-Errill v Ballinakill; Park-Ratheniska/Timahoe v The Harps
Group B – Camross v Rosenallis; Clough-Ballacolla v Kyle
Wednesday, July 14
Group A –  Rathdowney-Errill v Park-Ratheniska/Timahoe; Ballinakill v The Harps
Group B – Camross v Clough-Ballacolla; Rosenallis v Kyle
Wednesday, July 21
Semi-finals
Relegation semi-finals
Wednesday, July 28
---
ACHL Division 5 
Thursday, June 17
Group A – Camross v Mountmellick
Group B – Borris-Kilcotton v Castletown
Group C – Slieve Bloom v Clonad
Group D – Trumera v Portlaoise
Thursday, July 1
Group A – Mountmellick v Ballyfin
Group B – Castletown v Slieve Bloom
Group C – Clonad v Clough-Ballacolla
Group D – Portlaoise v The Harps
Thursday, July 15
Group A – Ballyfin v Camross
Group B – Slieve Bloom v Borris-Kilcotton
Group C – Clough-Ballacolla v Slieve Bloom
Group D – The Harps v Trumera
Thursday, July 22
Thursday, July 29
SEE ALSO – Laois camogie name 39-player panel ahead of 2021 season
SEE ALSO – Your comprehensive guide to the Laois GAA fixture plan for 2021 and to complete 2020