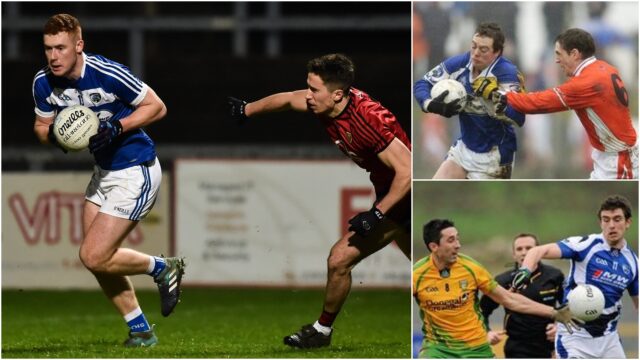 There can be a perception that going away to an Ulster venue is a daunting task and with the Laois footballers set to take on Down in Newry on Saturday evening in a Division 2 relegation playoff, it's an argument that will get an airing again.
The reputation of Ulster football, the long road trip and a journey into the relative unknown all contribute to this idea that it's akin to a European soccer trip to Galatasary where the 'Welcome to Hell' signs will be unfurled on the terraces.
But the recent records would suggest it's not as big a deal as you'd think.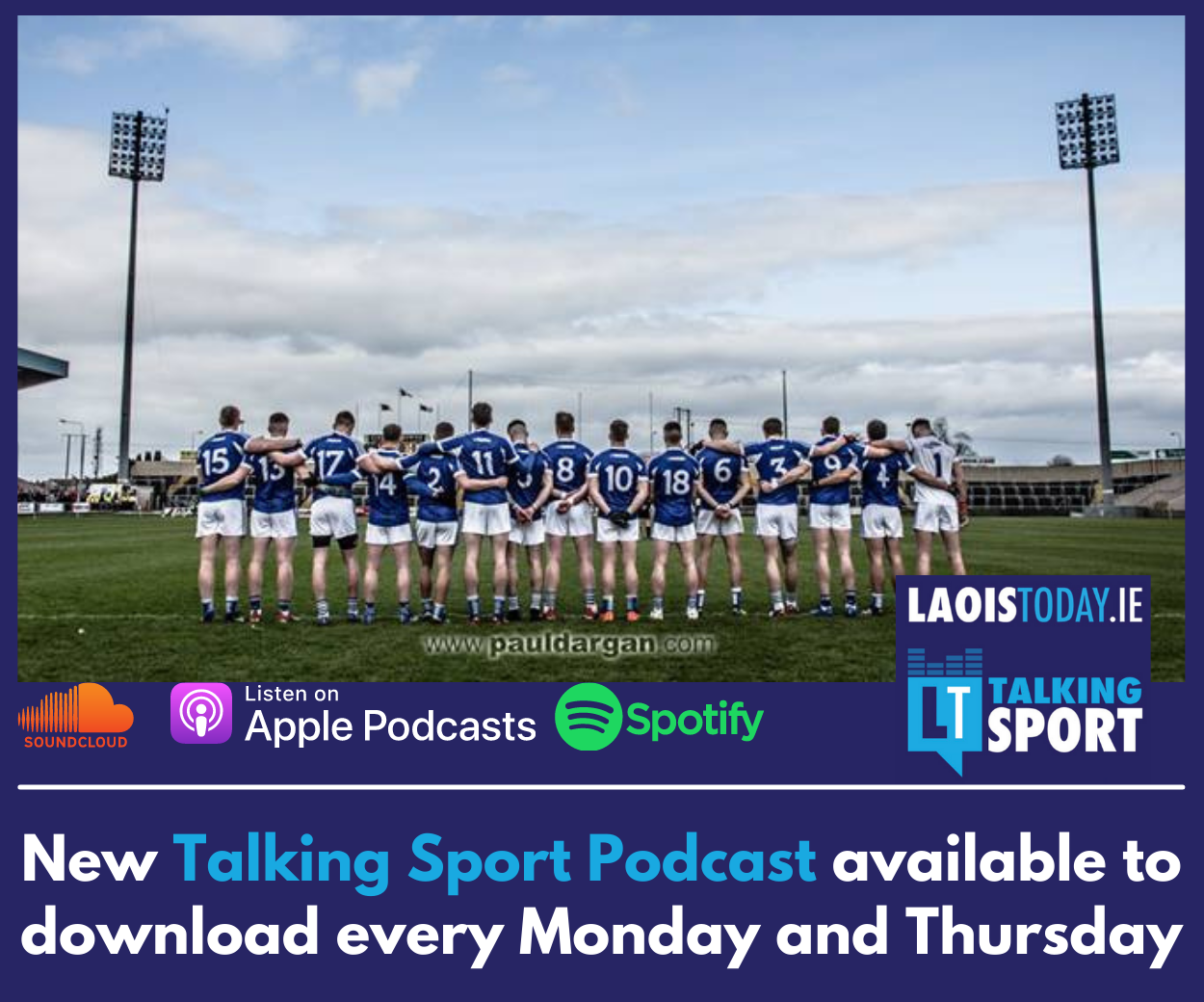 Laois have won on four of their last five trips to Ulster grounds to take on Ulster opposition – including a championship win over Derry in 2019, a crucial win over Fermanagh last year and wins over Armagh in 2017 and Saturday's opponents Down in the opening round of the 2019 Division 3 campaign.
The standout loss was a 2017 defeat to Antrim in Corrigan Park, a result that contributed significantly to Laois making the drop to Division 4.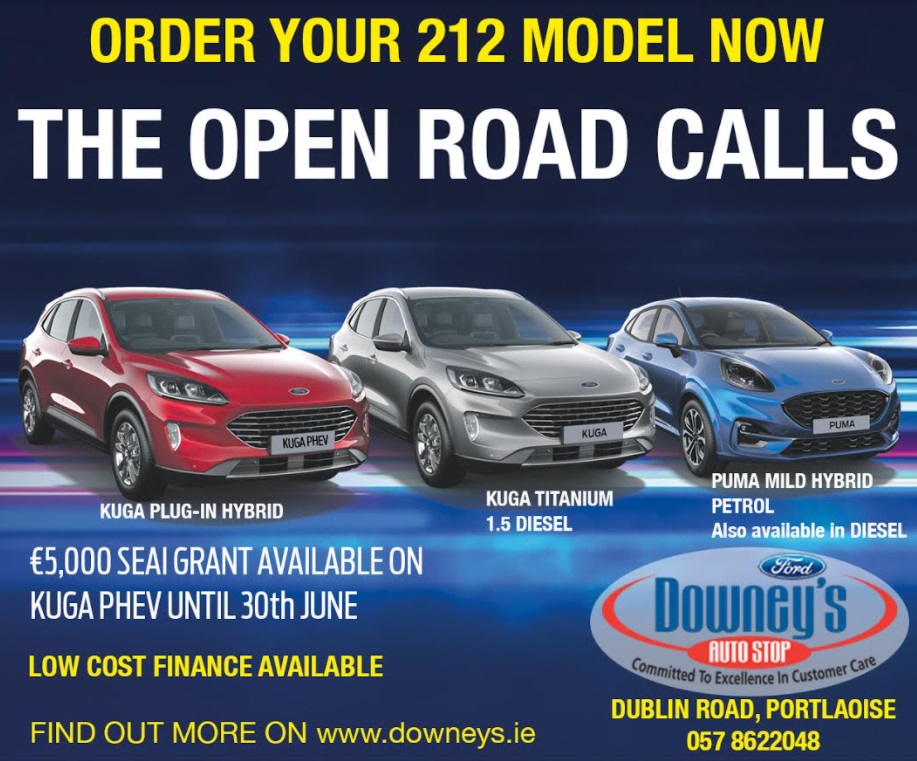 Over the years, however, Laois have recorded away wins over all of the Ulster counties, with their record a relatively recent one given that the vast majority of the games have occurred since 1970.
Prior to that Laois's only league game against an Ulster county was during their glorious era in the 1930s when they beat Cavan in Portlaoise.
When the format of the league changed and longer trips became more common place, Laois won their first three games away in Ulster – to Donegal in 1970 and Tyrone and Antrim in 1971.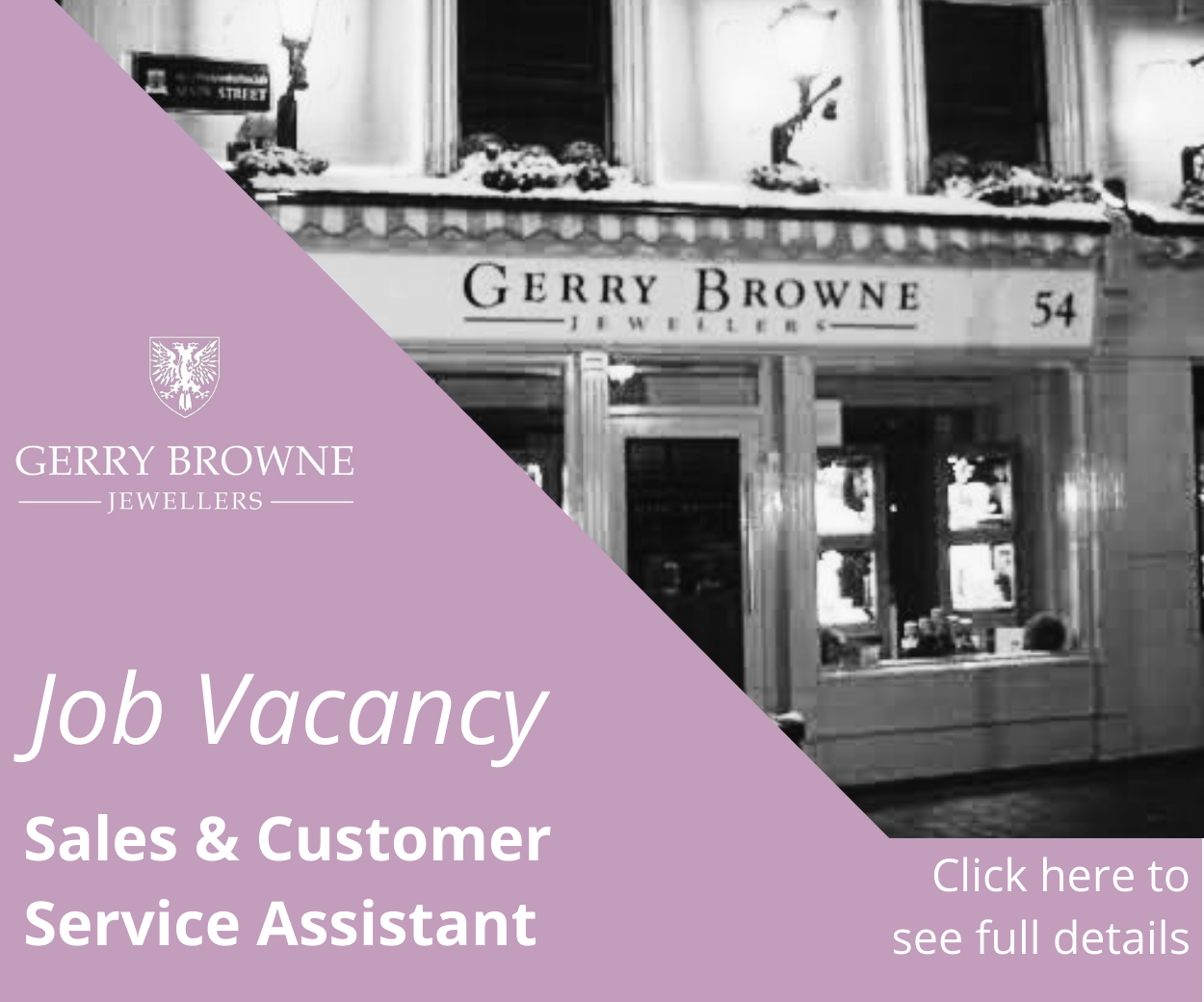 That same year they draw with Fermanagh in Lisnaskea but then went nine years and nine games without a win up there before beating Tyrone in Omagh in 1980.
During the Troubles in the 1970s and 1980s, Laois players of that era have recalled British Army checkpoints on their way to games, county board chairmen pleading with them to stay calm and various bucket collections outside the grounds for Republican prisoners and their families.
Thankfully that era has passed though I can recall a trip to Newcastle in Down in 2007 when a shopkeeper copped that we were going to the match and helpfully advised about parking. A warden in the area took great pleasure in handing out fines to southern-reg cars carrying GAA supporters.
Ahead of Saturday's game we look back at some fine Laois wins in Ulster. Here's hoping for another one.
Laois 2-7 Donegal 2-4
October 18, 1970
The restructuring of the National League and a change of the groups saw Laois travel to Donegal for the opening round of the 1970-71 competition, their first league game against an Ulster side since 1936.
Over 50 years ago, a trip to Ballybofey must have been a considerable trek, though Laois shortened the journey by staying over night in Bundoran.
And goals from Harry Mulhare and Leo Brennan helped Laois to what the Leinster Express described as "a magnificent victory".
Among the Donegal team was Brian McEniff who played at wing-back and scored a point. McEniff would go on to be a legendary figure in the county, guiding them to their first All Ireland success in 1992.
LAOIS: Seamus Whelan; Gabriel Lawlor, John Conway, Louis Harkin; Tommy Garvan, Mark Delaney, Tom Walsh; Paddy Doogue, Eamon Mulhall; Louis Brennan, Kieran Brennan, Brian Delaney; JJ Ging, Brian Lawlor, Harry Mulhare. Subs: Bobby Miller and Tom Miller
---
Laois 0-9 Tyrone 1-5
November 16, 1980
After a good start against Ulster opposition in the early 1970s Laois then lost games to Derry (twice), Cavan, Antrim, Monaghan and Armagh as well as drawing twice with Donegal and once with Fermanagh.
It meant they went nine years without an away win in Ulster but they ended that streak in late 1980 in the third round of the 1980-81 campaign.
Laois had lost their first two games to Meath and Donegal while Tyrone had started with two wins. But the Irish Press noted that Laois were "well worth victory" despite the one-point winning margin. Eamon Whelan top-scored with 0-5.
The same page of the Irish Press gave huge coverage to Armagh's big win over All Ireland champions Kerry in Lurgan – in a game that saw a H-Block protest take place at half time. Incidentally, the paper also drew attention to the cost of the match programme in that game – coming in at a pricey 50p!
LAOIS: Noel Buggy; Seamus Hunt, Jim Miller, Bernie Conroy; Colm Browne, Dick Miller, Danny Reddin; John Costello, Bobby Miller; Dom Whelan, Charlie Prendergast, Paschal Doran; Seamus Kelly, Mick Fennell, Jimmy Hovendon
---
Laois 1-17 Derry 0-6
October 16, 1994
Derry won their first – and to date only – All Ireland in September 1993 but a little over a year later they were in disarray following the departure of manager Eamon Coleman.
And for the opening round of the 1994-1995 league campaign in Celtic Park they only included one player who had been on the All Ireland-winning team.
With Derry handing out seven senior debuts, Laois duly took full advantage and recorded a 14-point win with Mick Lawlor scoring five points, Tony Dunne getting three and Leo Turley pouncing for the second-half goal.
Laois would finish top of Division 1 that season before losing to Donegal in the semi-final. Derry would belatedly get their act together and bounced back to reach the final where they beat Donegal.
LAOIS: Tony McMahon; Pat Roe, Martin Dempsey, Tommy Conroy; Eamon Delaney, Denis Lalor, Eamon Lacey; George Doyle, David Sweeney; Tony Dunne, Hughie Emerson, Mick Lawlor; Tom Bowe, Damien Delaney, Leo Turley.
---
Laois 1-15 Armagh 2-9
March 26, 2006
In the last year of the Mick O'Dwyer era Laois enjoyed a great league campaign, one that saw them reach the Division 1 semi-final and record three successive wins over Ulster opposition, including this fine success over Armagh on a dreadful day in Crossmaglen.
Laois had lost the All Ireland quarter-final to Armagh the previous year and in 2003 – so this was a success that O'Dwyer enjoyed over Joe Kernan in his home pitch.
Padraig Clancy kicked three points from play while his midfield partner Tom Kelly added two. Chris Conway scored five points, three from play, with the goal coming from Billy Sheehan.
LAOIS: Fergal Byron; Aidan Fennelly, Darren Rooney, Padraig McMahon; Joe Higgins, Derek Conroy, Brian McCormack; Padraig Clancy, Tom Kelly; Billy Sheehan, Chris Conway, Gary Kavanagh; Paul Lawlor, Barry Brennan, Kieran Kelly. Subs: Noel Garvan and Colm Parkinson
---
Laois 2-11 Armagh 2-8
February 14, 2009
Laois have a great league record against Armagh over the years and in 2009 they won an eventful game in the Athletic Grounds in what was Armagh's first game in the £2.6million redeveloped grounds in eight years.
Two players from each side were sent off after a mass brawl early in the second half – with Brian McCormack and Brendan Quigley the Laois players given their marching orders.
Laois had fallen 1-3 to 0-1 behind early on but recovered well for what was their first league win in almost two years as they had been relegated without a win from Division 1 in 2008.
Goals from Peter O'Leary and Donie Brennan were crucial in what was a highlight win of Sean Dempsey's difficult managerial reign.
LAOIS: Michael Nolan; Paul Begley, Mark Timmons, Rory Stapleton; Peter O'Leary, Ger Reddin, Padraig McMahon; Padraig Clancy, Noel Garvan; Brian McCormack, Brendan Quigley, Jason Horan; Donie Brennan, Chris Bergin, Ross Munnelly. Subs: Cathal Ryan, Michael Tierney, Peter McNulty, Brian McDonald, Kevin Meaney
---
Laois 1-21 Derry 1-7
February 27, 2011
Justin McNulty took over Laois for the 2011 season and the former All Ireland winner with Armagh enjoyed a brilliant first league campaign as Laois won promotion to Division 1.
And key to that was their hugely impressive Round 3 win away to Derry in Celtic Park to continue their unbeaten start.
Michael Tierney scored five points while Paul Cahillane got the goal.
LAOIS: Michael Nolan; Robbie Kehoe, Kevin Meaney, Denis Booth; Darren Strong, Shane Julian, Conor Boyle; Padraig Clancy, Colm Begley; Paul Cahillane, Daithi Carroll, Niall Donoher; Michael Tierney, Billy Sheehan, Ross Munnelly. Subs: Gary Kavanagh, Colm Coss, Cahir Healy, Donie Brennan.
---
Laois 2-9 Donegal 2-6
February 11, 2012
Laois's last season in Division 1 was back in 2012 and though they only spent one season there, they did have some good moments and won two of their seven games.
This game in Letterkenny was a statement win over a Donegal side that had pushed Dublin hard in a famous game in the previous year's All Ireland semi-final.
A Paul Cahillane penalty gave Laois a 1-6 to 0-4 lead at the break and Padraig Clancy, who caused the Donegal full-back line all sorts of problems, got the second goal.
Laois would go on and reach that year's All Ireland quarter-final – and Donegal would claim All Ireland honours.
LAOIS: Eoin Culliton; Cahir Healy, Kieran Lillis, Peter O'Leary; Darren Strong, Kevin Meaney, Conor Boyle; John O'Loughlin, Brendan Quigley; Ross Munnelly, Colm Begley, Damien O'Connor; Paul Cahillane, Padraig Clancy, David Conway. Subs: Colm Kelly, Michael Tierney, Jamie Kavanagh
---
Laois 2-15 Down 1-12
January 26, 2019
In Laois's second season under John Sugrue, they were handed a tough Division 3 opener away to a Down side that had been relegated the previous year.
And despite a poor first-half performance, Laois continued the momentum of their 2018 campaign by turning it on after half time to win by six points. 
The half-time introduction of Donie Kingston and Colm Begley was crucial, as well as eight points from Evan O'Carroll, as Laois set off on a league season that would end with a second successive promotion.
LAOIS: Graham Brody; David Seale, Shane Nerney, Adam Campion; Stephen Attride, Robbie Pigott, Gareth Dillon; John O'Loughlin, Kieran Lillis; Damien O'Connor, Conor Boyle, Sean Byrne; Colm Murphy, Evan O'Carroll, Paul Kingston. Subs: Colm Begley, Donie Kingston, Paul Cahillane, Robert Tyrell, Eoin Lowry
---
Laois 1-13 Derry 0-12
June 23, 2019
While league games have been commonplace in Ulster over the years, championship fixtures have been fewer still.
Laois have lost a couple of times to Derry in Brewster Park in Cavan and to Down in Newry but in 2019 they were drawn away to Derry in the early rounds of the Qualifiers after losing to Meath in Leinster.
And for the small band of Laois supporters that made the three-and-a-half-hour trip to Owenbeg in Dungiven, it was a great day out. Eoin Lowry's second-half goal was the key score as Laois later went on to beat Offaly before losing to Cork in what was their second year in a row to reach Round 4 of the All Ireland Qualifiers.
LAOIS: Graham Brody; Stephen Attride, Denis Booth, Gareth Dillon; Trevor Collins, Robbie Pigott, Paddy O'Sullivan; John O'Loughlin, Kieran Lillis; Danny O'Reilly, Conor Boyle, Donie Kingston; Paul Kingston, Evan O'Carroll, Colm Murphy. Subs: Sean Byrne, Marty Scully, Eoin Buggie, Mark Barry, Eoin Lowry, Sean O'Flynn
---
Laois 3-12 Fermanagh 0-11
October 24, 2020
With a couple of minutes remaining Laois looked to be on their way to a hugely disappointing defeat as they trailed by five points and had just been reduced to 14 men following a straight red card for Kieran Lillis.
But they pulled it out of the fire with two late goals from Gary Walsh and one from Paul Kingston.
In the second game back after the Coronavirus-enforced break the Laois players travelled to Enniskillen in their own cars, stopping to have their pre-match meal in the stand of the Mullahoran GAA grounds in Cavan.
It was a win that ensured Laois's Division 2 status for another year.
LAOIS: Niall Corbet; Trevor Collins, Mark Timmons, Brian Byrne; Robbie Pigott, Seamus Lacey, Alan Farrell; John O'Loughlin, Kieran Lillis; Danny O'Reilly, Paul Kingston, Gareth Dillon; Eoin Lowry, Evan O'Carroll, Gary Walsh. Subs: Brian Daly for O'Loughlin (22), Shane Bolger for Pigott (HT), Eoin Buggie for Farrell (45), Michael Keogh for Dillon (54), Mark Barry for Lowry (56)
SEE ALSO – Breaking Ball: A decade of mediocrity at underage level is leading to senior struggles