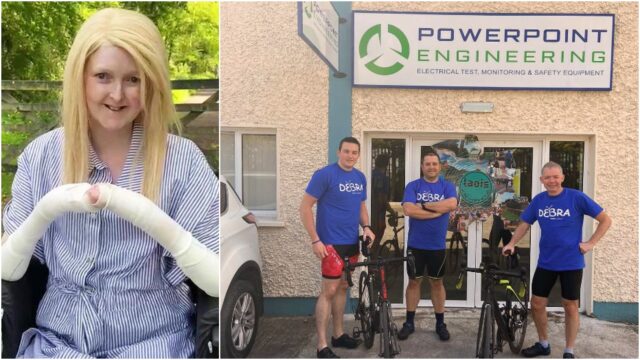 During the lockdowns of COVID-19, stuck in lovely Laois, three employees of Powerpoint Engineering in Portlaoise came up with the escapist idea to raise much needed money for DEBRA Ireland by cycling from the top to the bottom of Ireland.
The idea "got wheels" and now Conor McGarry, David Phelan and Johan Erasmus have only two weeks to go before they embark on their gruelling three-day 540km cycle from June 25-27 that will take them from Malin Head in Donegal to Slea Head in the wilds of the Dingle Peninsula. 
The lads will start their charity cycle on Friday 25th June at Malin Head, Donegal and on the first day they will cycle 200km bringing them to Strandhill in Sligo where they will stay overnight.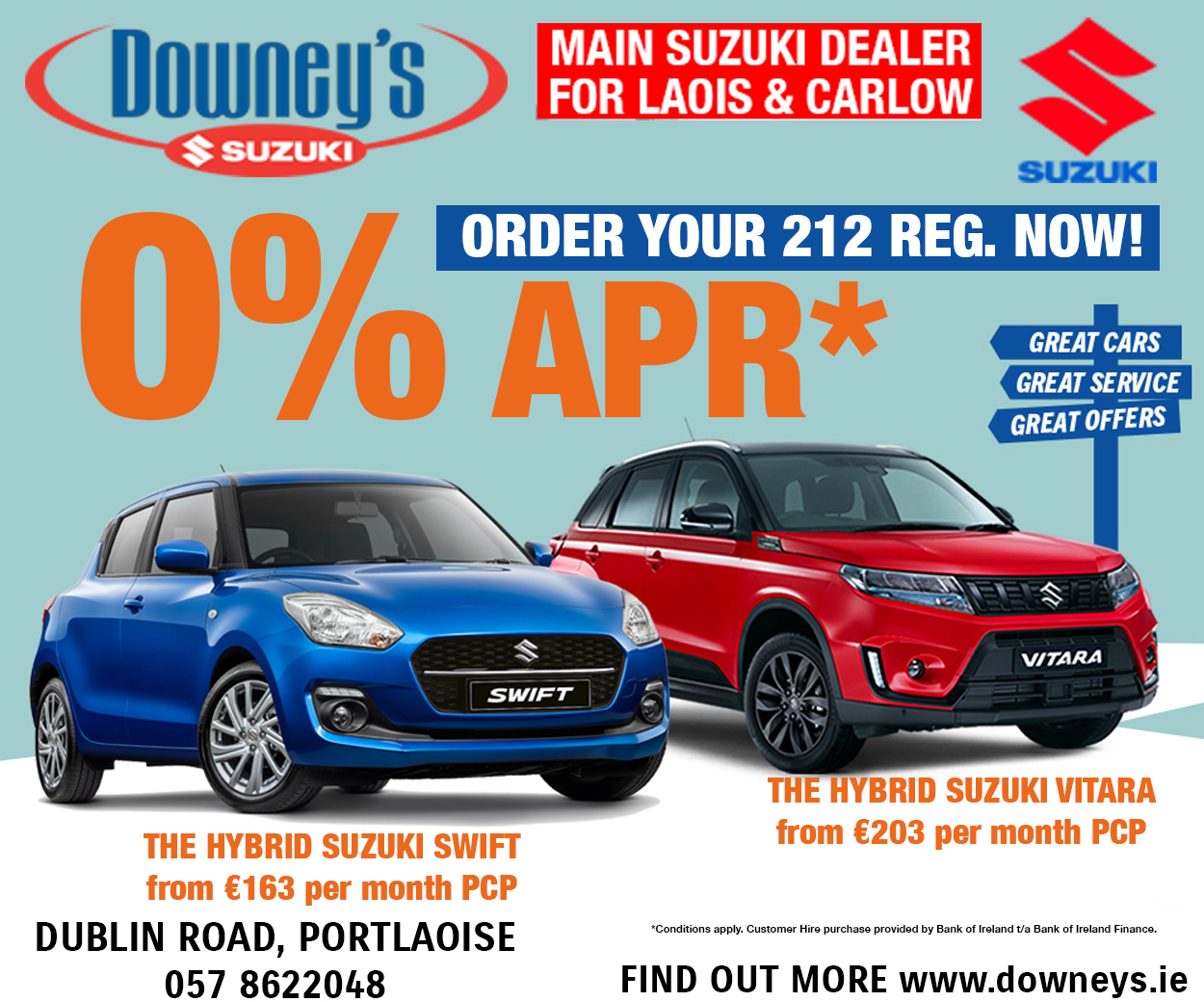 On Saturday they will travel 166 km through the rugged mountains of Connemara finishing at Rosaveel port in Galway where they will then get the evening ferry across to Innis Oir, the smallest of the Aran Islands.
After an overnight on the island, at 7am on the Sunday morning the local ferry operator, which is run for generations by the O'Brien family, have kindly offered to bring the lads on their new rib boat, free of charge, from the island to the mainland at Doolin.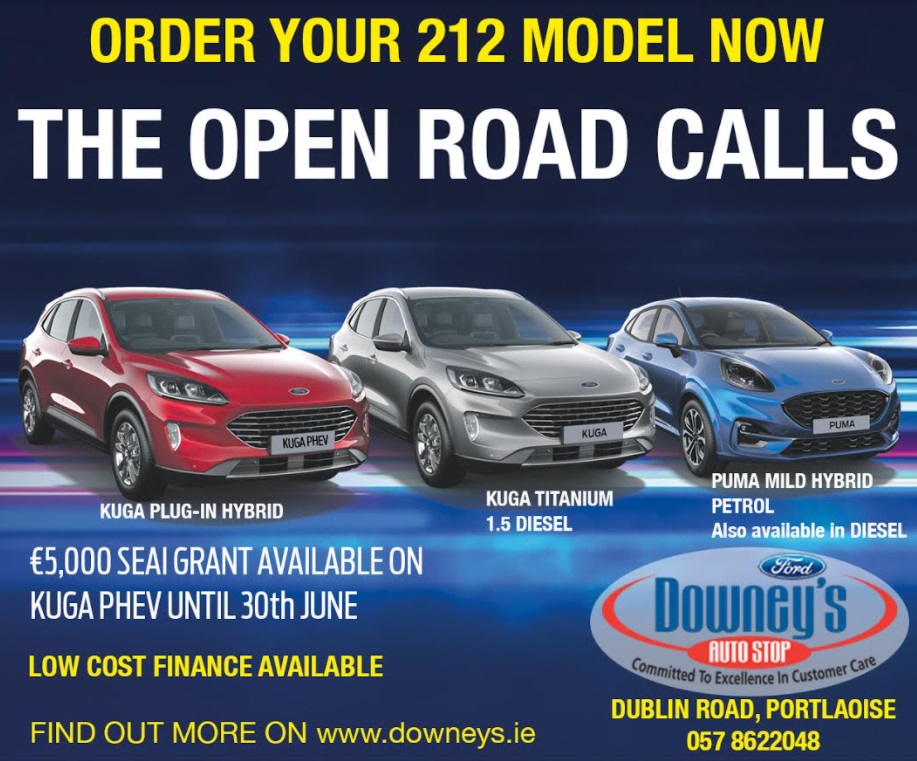 From Doolin in Co Clare, the lads will set out on their final leg of the journey, finishing 170km later on Sunday evening at Ireland's most westerly point, overlooking the Blasket Islands at Slea Head on the Dingle peninsula.
This arduous charity cycle has been inspired by their fellow Laois person, Emma Fogarty. Emma, who lives in Abbeyleix, suffers from EB and is a Patient Ambassador for DEBRA Ireland. EB means that Emma's skin is as fragile as the wings of a butterfly.
Unfortunately there is no cure or treatment and for Emma the only way of controlling the wounds is constant bandage changes every second day.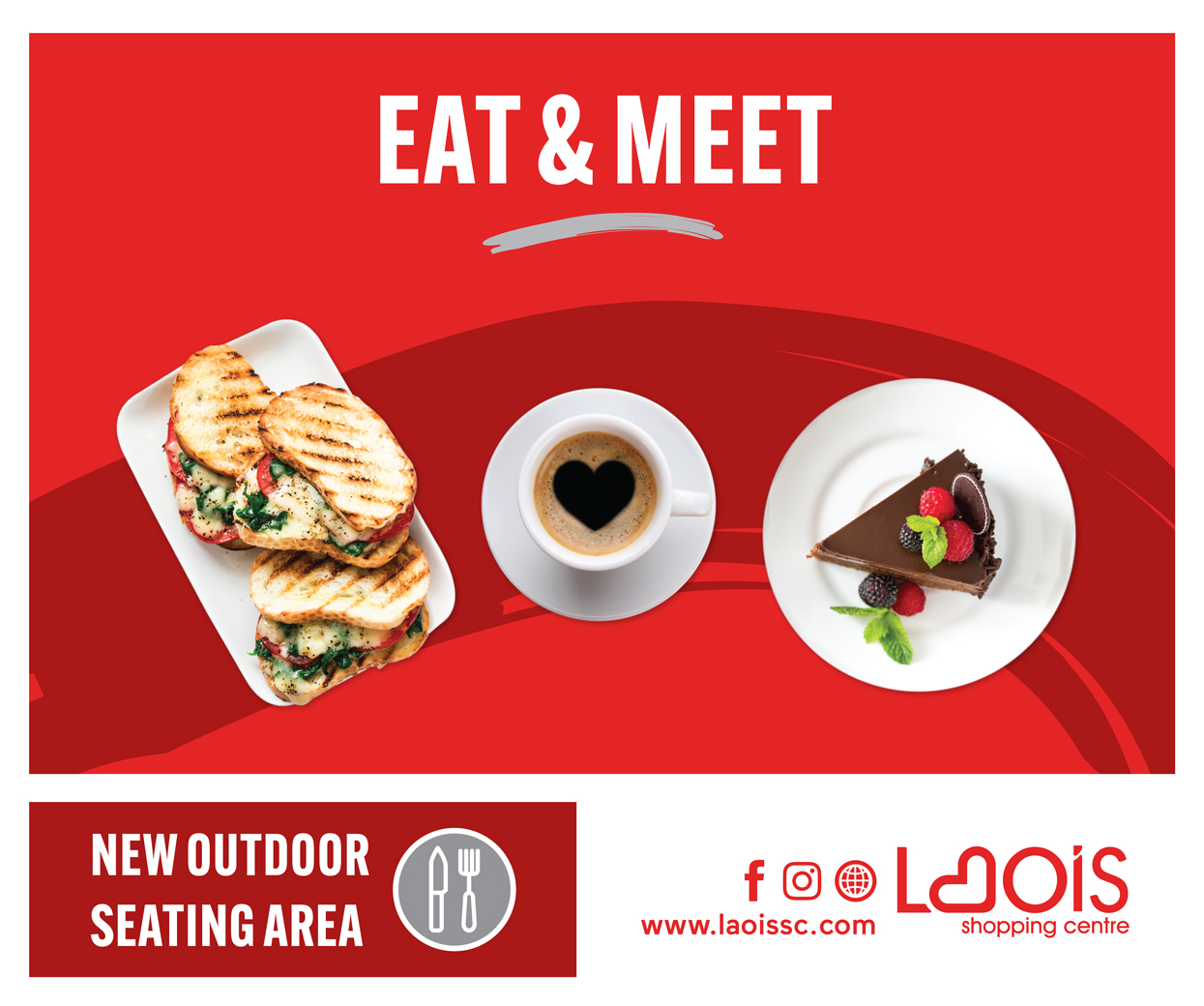 Emma has kindly offered her support for this cycle with a special video message and says it's a good omen that the cycle co-incides with her birthday.
"I want to send you a big thank you and a big good luck – my birthday, has to be a good omen."
"You are helping myself and so many other families around the country living with this horrible condition every single day."
"You're putting money into research, patient support, resources  … so much across the board."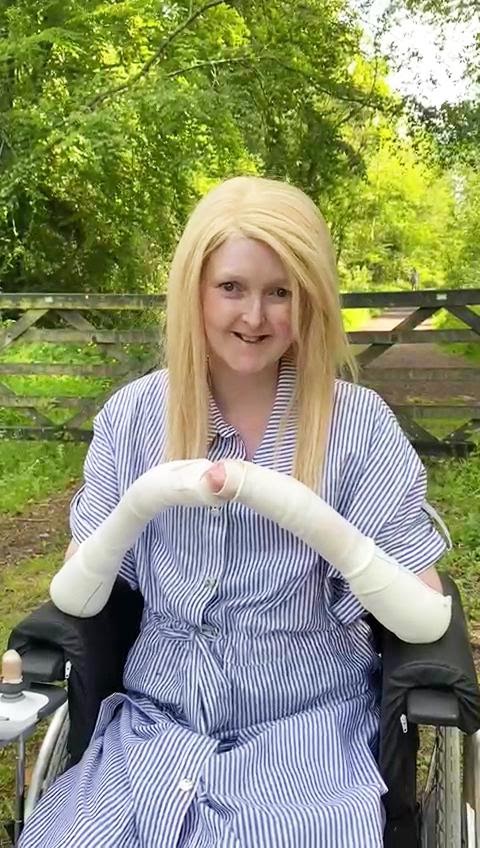 Since April the Powerpoint Engineering trio, who were all novice cyclists, have been training hard with long cycles every weekend and so far have covered over 2,000 kms.
Their cycles have taken them from the top of the beautiful Slieve Blooms, around Lough Derg, up the Sally Gap/Wicklow gap and around lakes of Blessington.
"We have endured mist, rain, cold, hailstones and even thunder and lightning but we are now very much looking forward to the next few weeks," says Conor McGarry, who is also treasurer of Laois Chamber.
"Hopefully the bodies can hold up to the challenge and we won't pick up any injuries along the way."
"We are very grateful for the generous donations and support we have received so far. As the three of us live and work in Laois, our donations are mainly from Laois people and Laois businesses including Powerpoint Engineering, Rosie & Jim, Finline Furniture, Arron Smith Heating & Plumbing and of course Murt from Race Right Cycles."
"Every donation, big or small, is very much appreciated with every cent raised going to this very worthy charity. If you want to know more about DEBRA Ireland and this chronic skin condition, take a minute to watch Emma's special video message of support. This clearly shows how great and brave Emma is and for us she is our special Laois hero who deserves as much support as we can give her."
If you would like to donate, support and follow "Cycle for DEBRA Ireland" please visit the GoFundMe page at https://www.gofundme.com/f/cycle-for-DEBRA-ireland/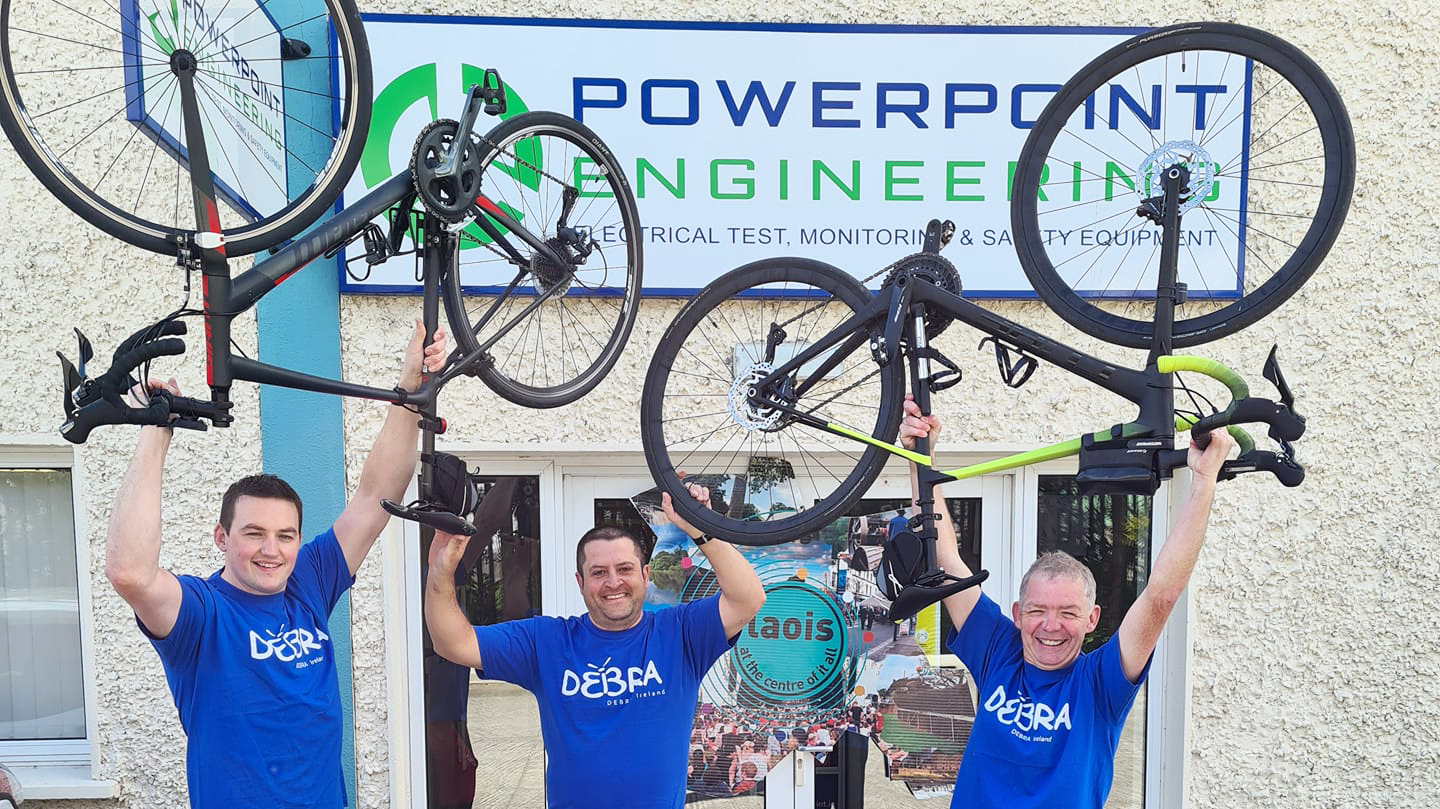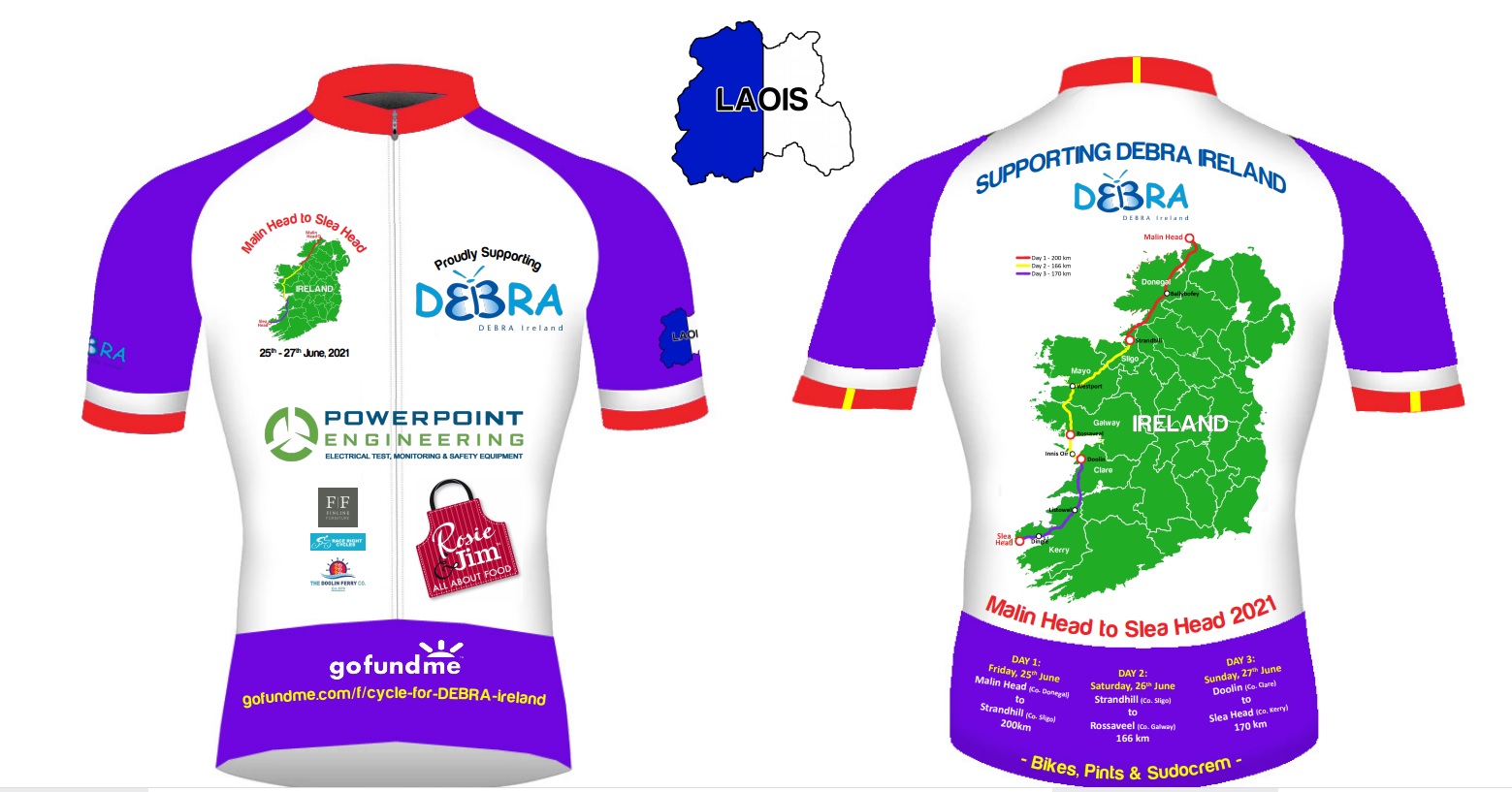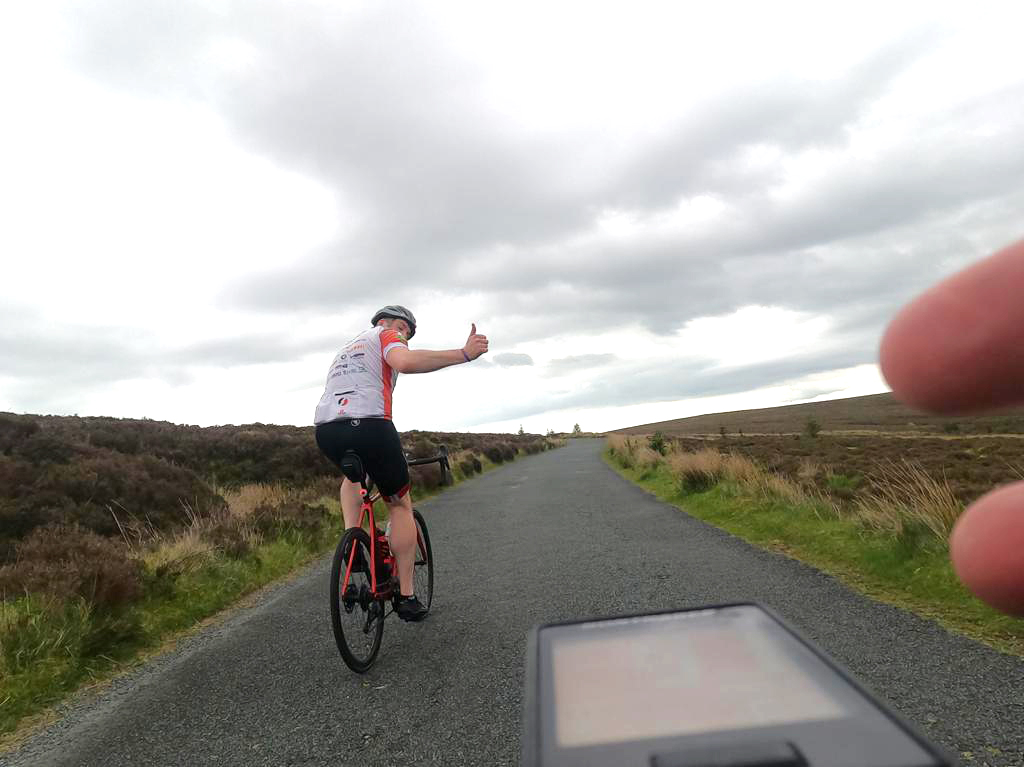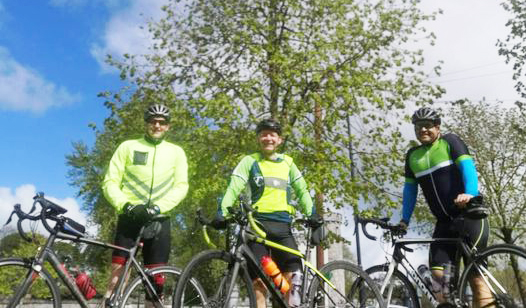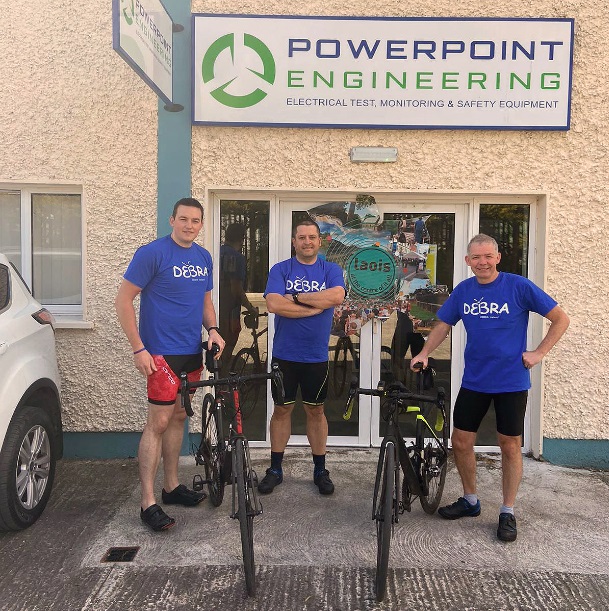 SEE ALSO – After a Covid hit 2020, one of Laois's longest running golf societies is back