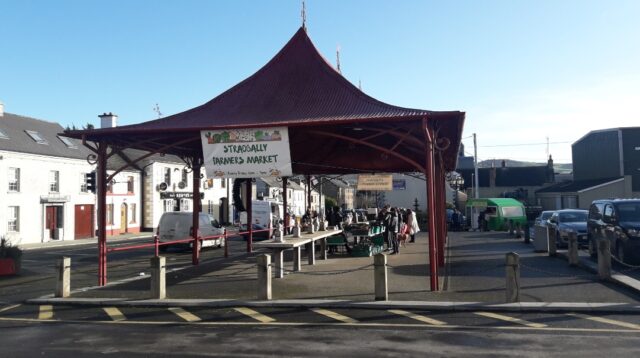 Stradbally Farmers market has been operating in Market Square since October 2020 where it takes place every Friday from 2pm to 5pm.
Laois County Council were approached by traders who wanted to get an outdoor market set up in the town.
The indoor "Stradbally Country Market" had to cease trading in March 2020 due to public health restrictions imposed by COVID 19.
In conjunction with the Roads Section of Laois County Council which is the section responsible for regulating markets, arrangements were made to allow the Stradbally Farmers market commence trading in Market Square.
The market has been very well received by the local community in Stradbally and is fully supported by the Cosby Family who own the the Market House and surrounding lands
Laois County Council`s Business Support Unit is working closely with the Stradbally Farmers market to raise the profile of the market in order to increase visitor numbers. They are looking at a number of initiatives designed to develop, strengthen and promote the market.
Profiled below are the regular businesses that attend.
People looking for information about the Market or looking to join the Market should contact the Business Support Unit email businesssupport@laoiscoco.ie or Tel 057 8664000.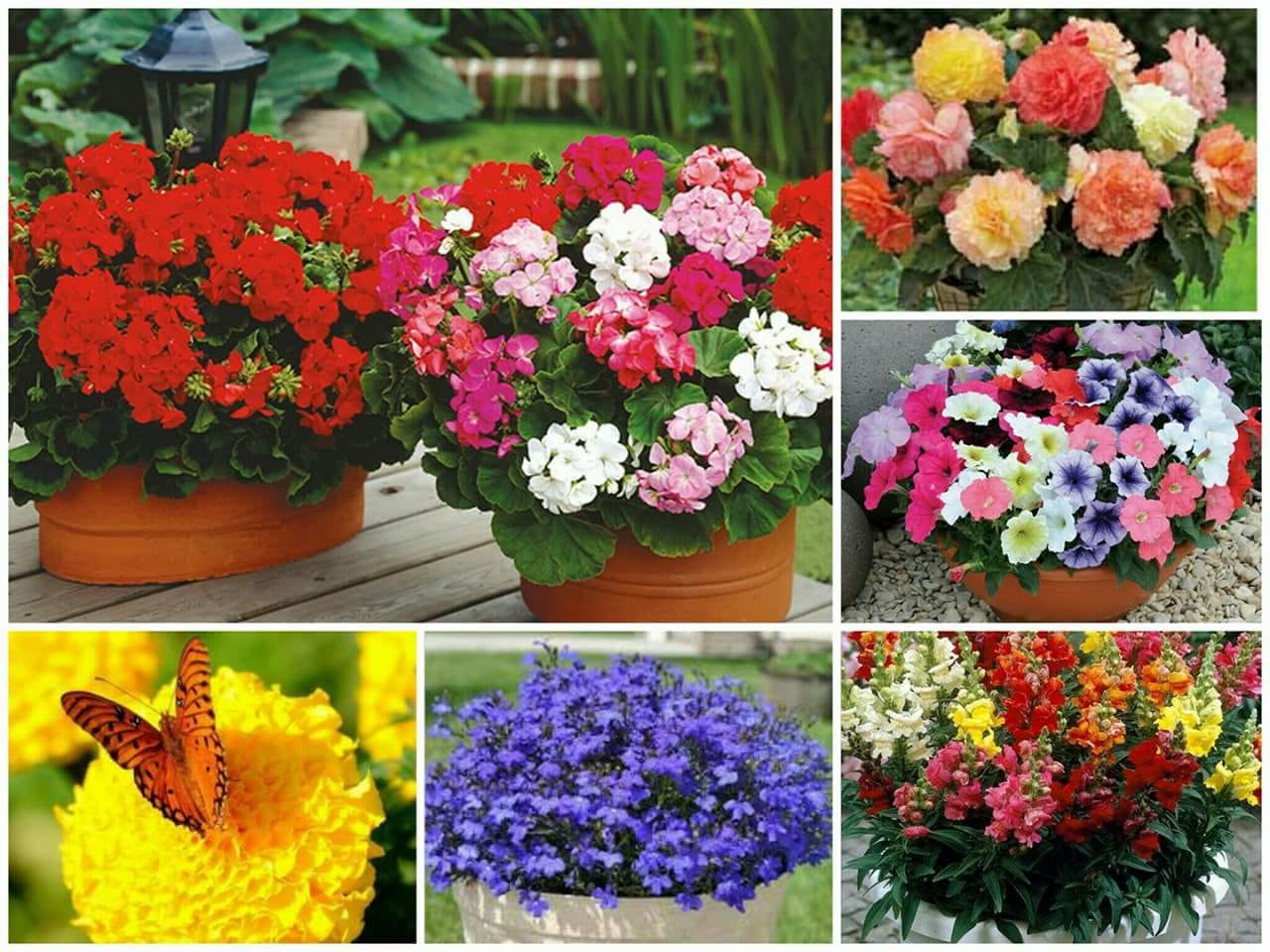 Abbey Nurseries
Carmel McLoughlin is the lady behind the scenes busy growing a large varieties of bedding plants for Abbey Nurseries.
The name Abbey came from the old Abbey in Stradbally which is where Carmel hails from.
She comes from a long line of gardeners in the O'Keeffe family. Herself and her brother
Joseph set up the business about five years ago but sadly Joseph passed away earlier this
year.
She is a past student of Warrenstown Horticultural College and has years of experience in the Garden Centre and nursery business. Her favourite part of the job is
growing and planting.
Carmel's daughter Sara handles the business Facebook page and takes orders online. Abbey Nurseries attend the Stradbally Farmers Market every Friday.
---

Bates of Kilmore Quay
Bates of Kilmore Quay are suppliers of an amazing selection of fresh fish direct from
Wexford to Stradbally Farmers Market.
Fish is coming straight from the trawler in Kilmore, Co Wexford to Stradbally Farmers market offering the freshest fish with a personal touch.
The stall is operated by Jason who has a huge passion for the business. As well as supplying a wide variety of fish and shellfish from fresh herrings, tuna, turbot,
black sole, Jason is also quick to advise on the best way to cook it!
---

Carlow Farmhouse Cheese
Carlow Farmhouse Cheese is a Micro enterprise run by Elizabeth Bradley on her farm in
Ballybrommel in Fenagh – a rural part of County Carlow near the foothills of Mount Leinster in the South East of Ireland.
As well as the cheeses made by cheesemaker Elizabeth Bradley on her farm near Fenagh in Co. Carlow – a number of sheep's cheeses made with milk from Elizabeth's dairy flock and a popular Gouda style cow's milk cheese made with milk from neighbouring farm – the stall also stocks a wide range of other cheese, from prized Irish farmhouse cheeses to a selection of fine European raw milk cheeses.
Particularly popular are Elizabeth's flavoured goudas made with nettles and fenugreek, and the award-winning Mount Leinster and Coolattin, traditional cloth bound cheddars made by Tom Burgess on his farm near Tullow.
For farmers like Elizabeth Bradley, the Farmer's Market is an important way to add value to a primary farm product, and a vital link in the short, local food chain, linking them directly with the end consumer.
And market shoppers in Portlaoise and Stradbally are voting with their feet, clearly appreciating that when they step up to the Carlow Farmhouse Cheese stall, to be served by Cormac Larkin or Elizabeth, they are actually meeting the people who made the food that they will put on their family's table.
---

Le Petit Vert
Le Petit Vert is a very green vintage caravan that has become a familiar face at the market in the past year.
It sells freshly made crêpes (pancakes) – both savoury and sweet – and the best cup of coffee/chocolate that can be found in Stradbally.
So whether you are looking for lunch (their 'Piggy Heaven' is made of crumbled ham, chorizo, mature cheddar, red pesto, chestnut mushroom, fresh spinach leaves and creme fraiche), or 'A moment of delicious insanity' for your little treasures (chocolate buttons, pink marshmallows, squeeze of fresh lemon juice), this little caravan is a lovely stopover.
We are local, our produce is fresh and our crêpes are dangerously good.
---

Ratheniska Farm Fresh
Ratheniska Farm Fresh is a homegrown organic vegetable farm run by Father & Sons John Senior, John Junior and Alex.
After a successful career in the hospitality industry, what started out as a hobby for John Senior has grown into a business since 2017.
A glimpse at Ratheniska Farm Fresh's Facebook, Instagram and Twitter pages, showcases the hard work and expertise that goes into producing the crops and the desire of the Egans to protect their plants while maintaining organic, chemically-free produce.
The family are a well organised operation and promise that all their produce is locally grown, chemical free and fresh, sold straight from farm to fork.
They operate a no till regenerative agricultural approach which focuses on restoring soils that have been degraded by the industrial agricultural system.
At Ratheniska Farm Fresh "we aim to provide local produce to help promote a cleaner environment and contribute to building a self sustaining local economy".
At their stall in Stradbally Farmers market, they offer fresh pre-packed speciality salads, consisting of seasonal blends and made to order vegetable boxes as well as a wide selection of fruits, herbs and vegetables.
---

Stradbally Country Bakers
Stradbally Country Bakers were members of the original Stradbally Country market which was an indoor market and had to close due to COVID 19 restrictions.
The stall is run by Anette Hofmockel and Teresa Fingleton. They specialise in freshly baked homemade breads, scones, cakes and sweet treats.
They also offer a range of delicious preserves and chutneys which they make themselves from homegrown fruits and vegetables. Check them out on Instagram.
---

Temptation Pâtisserie
A hobby turned business, Temptation Pâtisserie was set up by twin sisters, Kate & Ruth, at the end of 2020 in County Laois.
They are accounting and finance graduates and with the onset of the pandemic, they decided to take the leap and start their own business.
Having grown up with a love of French pâtisseries and chocolateries, they are self-taught
chocolatiers. They produce a range of artisan chocolates and pâtisseries, specialising in hand painted bonbons which are little pieces of edible art!
Their range also includes artisan chocolate bars, truffles and macarons. Their business is currently based in the MDA Kitchens in Mountmellick and they are trading at farmers markets in Portlaoise, Stradbally and SOLAS Eco Garden Centre in Portarlington.
They also provide nationwide delivery through their website; temptationpatisserie.ie. You can also find them on Instragram and Facebook.
SEE ALSO – Check out the Stradbally Farmers Market on Instagram