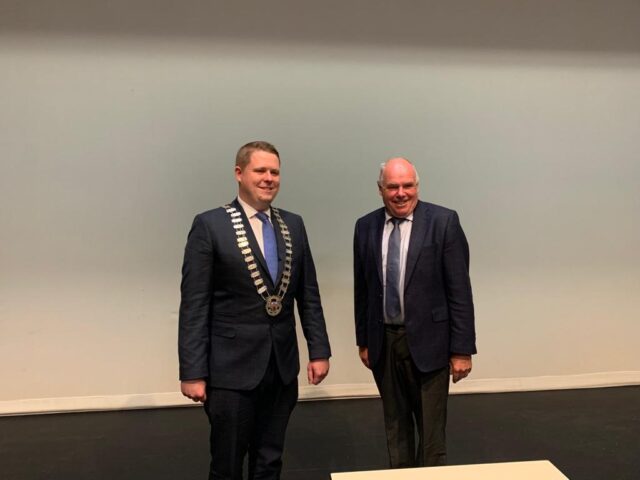 Laois County Council has elected its youngest ever chairperson as Conor Bergin took the role this afternoon.
The 27-year-old Borris-In-Ossory native becomes the youngest since William Aird who was aged 30 in 1925 and is the grandfather of current Councillor Willie Aird.
Fine Gael's Bergin succeeds Fianna Fail's Catherine Fitzgerald following a vote this afternoon.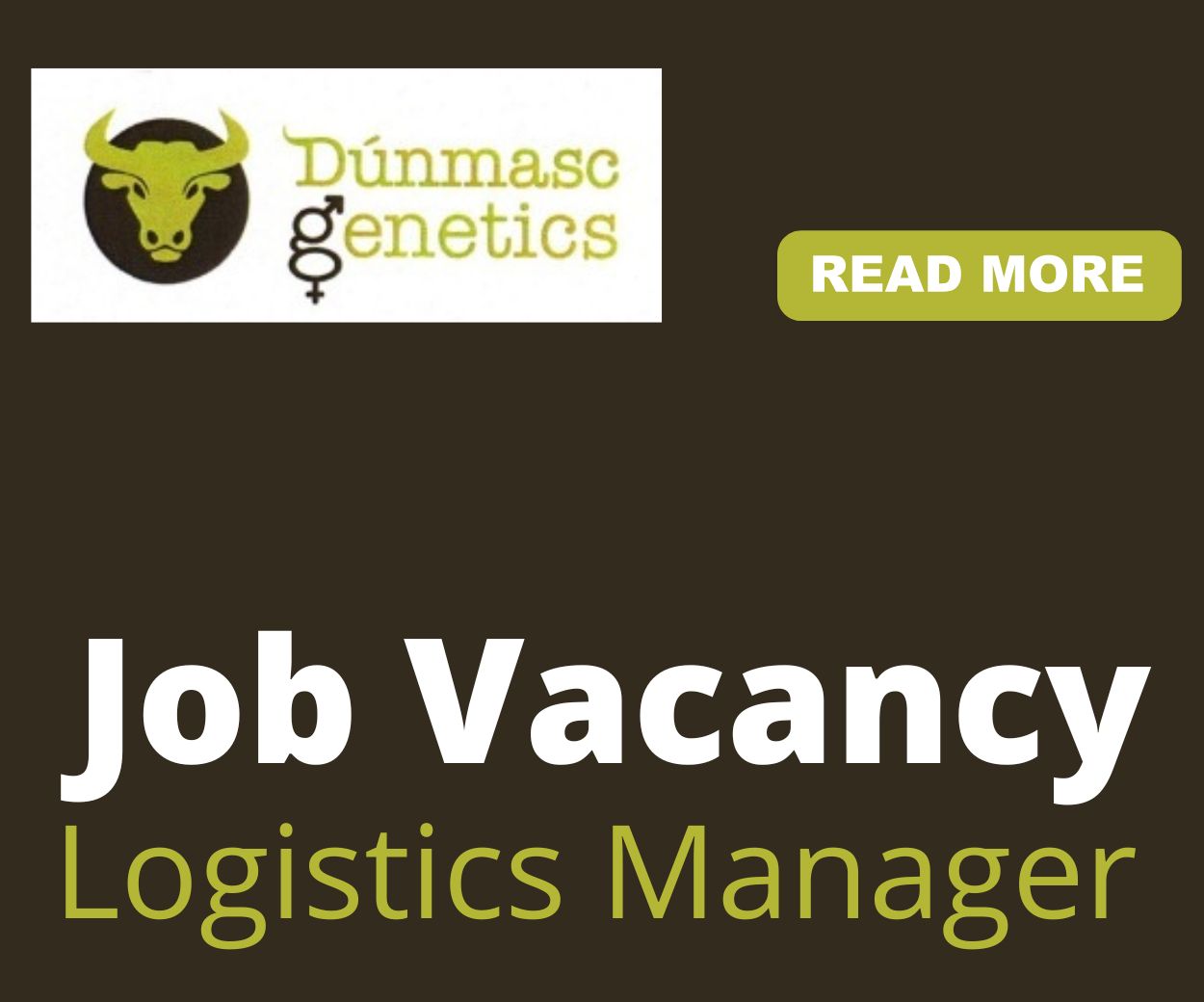 He was proposed by Cllr Mary Sweeney and seconded by Cllr Thomasina Connell.
Sinn Fein Councillor Caroline Dwane-Stanley proposed Independent Ben Brennan and that was seconded by fellow Independent James Kelly.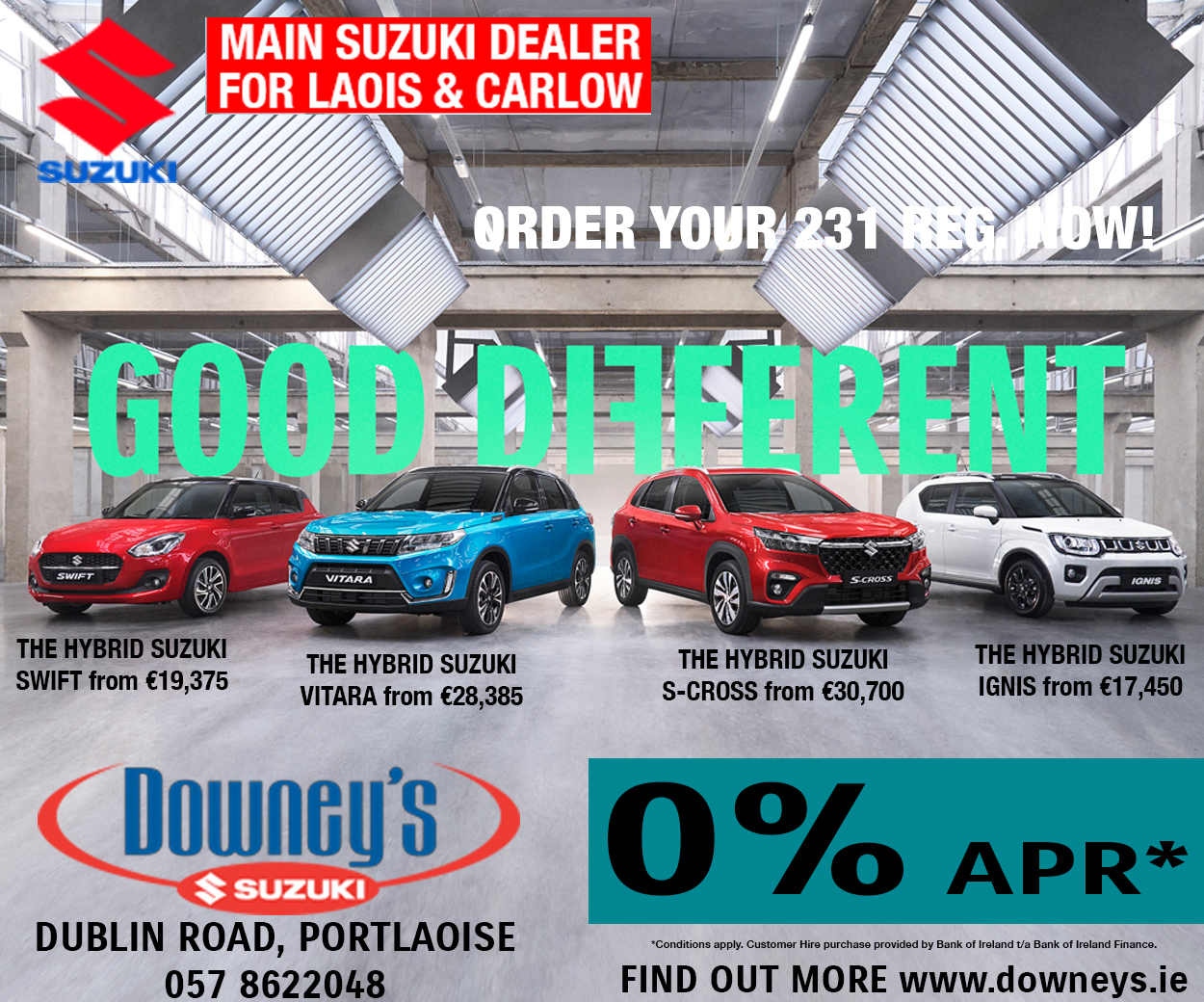 Cllr Bergin won that vote by 14 to 5 and was deemed elected.
A second vote was then held for the position of vice-chair between Cllr John Joe Fennell and James Kelly – with Fianna Fail's Fennelly elected by the same margin.
Conor was elected to the Council on his first outing in 2019 at the age of 25, representing the Borris-In-Ossory/Mountmellick district.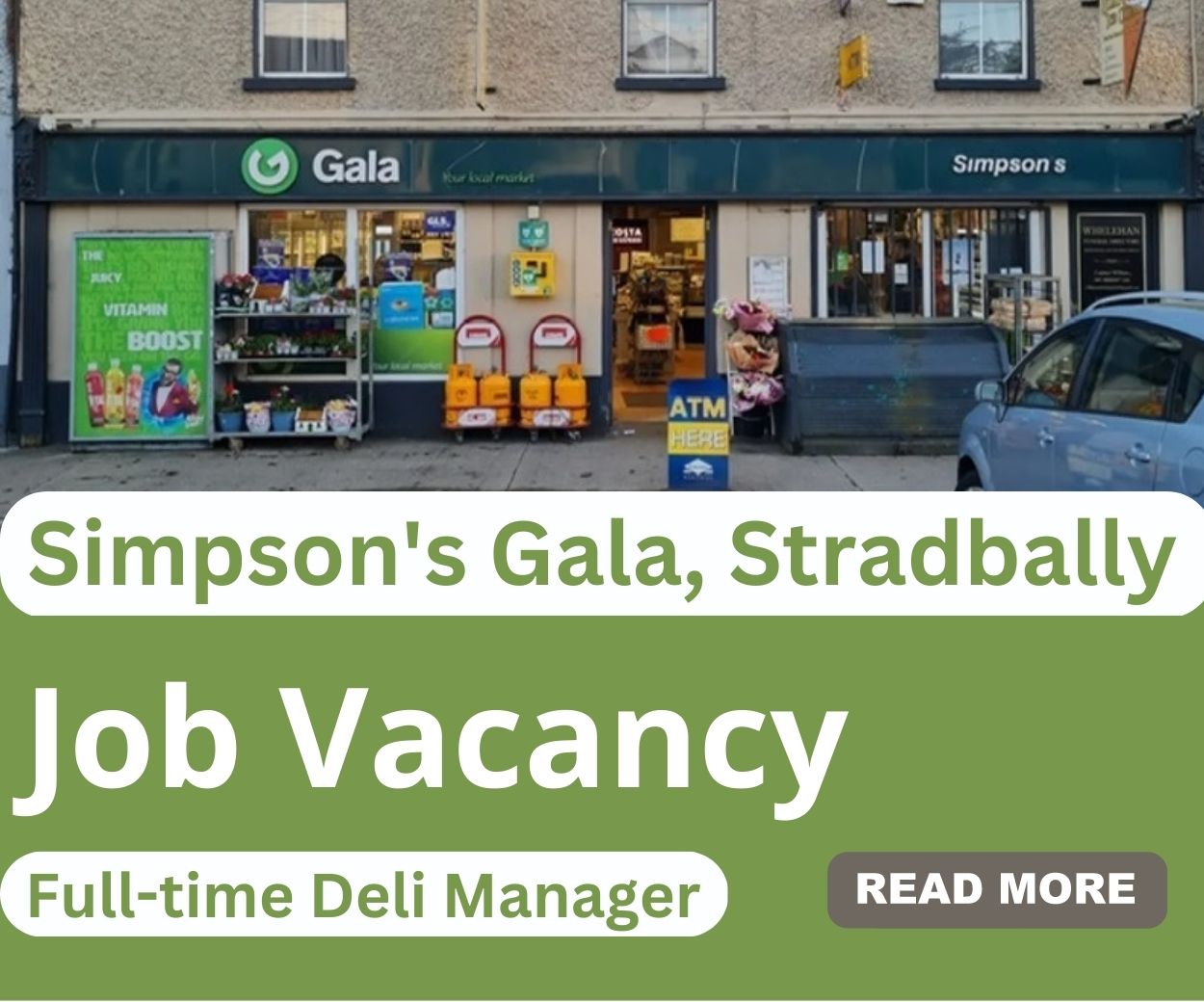 He was born in Portlaoise, living in the town until moving to Borris-In-Ossory. His parents are from Borris-In-Ossory and Portlaoise originally.
His father Ger, is well known locally as a retired Garda and his mother, Kathryn is a Teacher and Deputy Principal in St. Joseph's National School, Borris-In-Ossory where Conor was educated.
He attended Roscrea Community College and University College Dublin, where he attained an Honours BA degree in History and Politics and Masters degree in Public Policy.
He was actively involved in campus politics in UCD, serving as Chairperson of the UCD Young Fine Gael society.
Conor is currently studying law part-time and undertaking FE-1 exams to hopefully qualify as a solicitor in the next few years
Conor worked as a Political Assistant to Minister Charlie Flanagan TD from 2015 to 2020, based in his Constituency Office in Portlaoise.
He worked with Minister Flanagan during his tenure in both the Department of Foreign Affairs and Trade and the Department of Justice and Equality.
He has also been actively involved locally in Borris-In-Ossory Tidy Towns/Community Development Association, Borris-In-Ossory Playground Project Committee and Laois Public Participation Network, serving as a member of the board of directors of Laois Partnership Company.
Following Cllr Bergin's election, he spoke passionately about our county and also thanked all of the people who helped him along the way.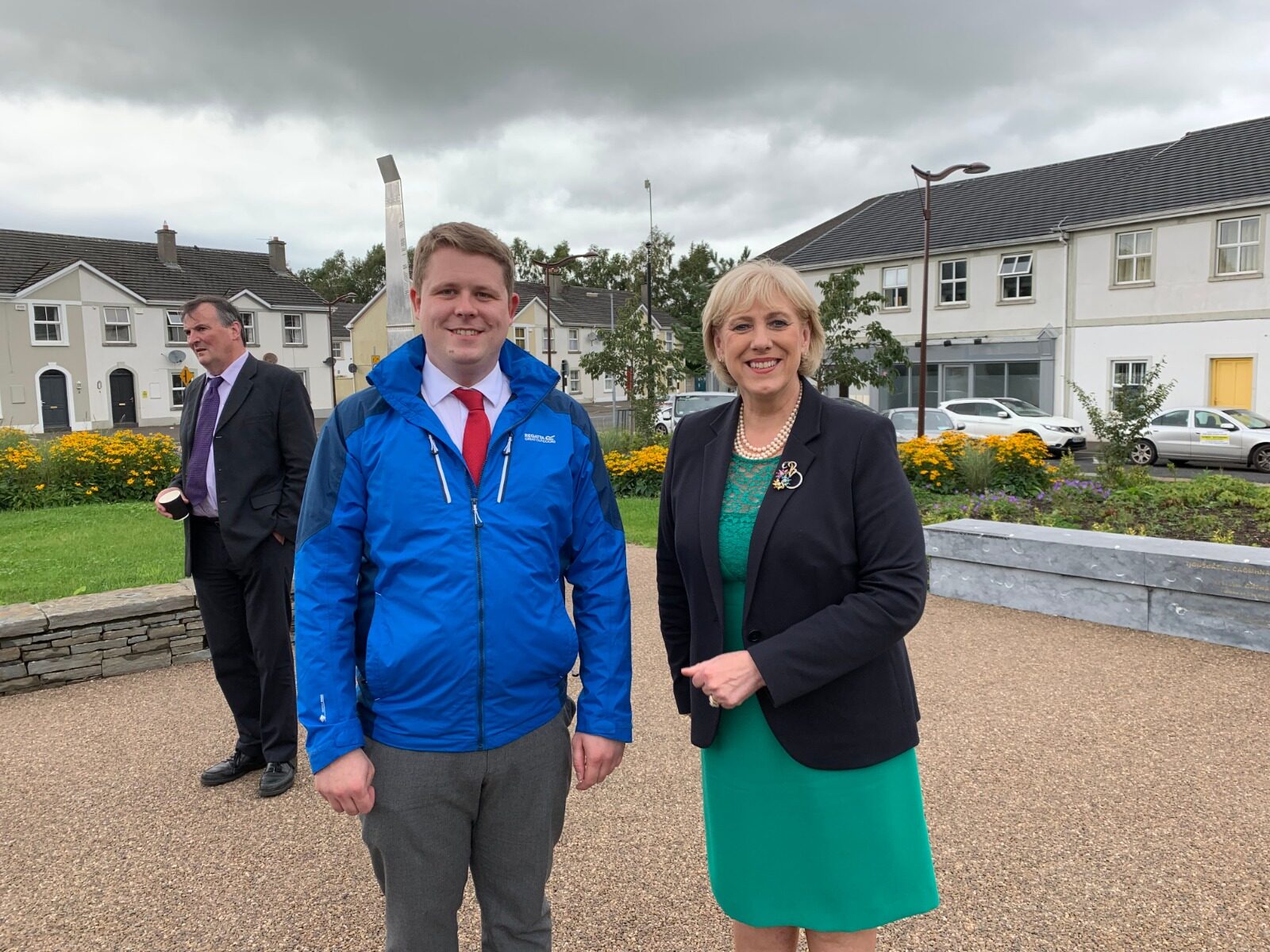 He said: "Fellow Elected Members, Chief Executive of Laois County Council, Director of Services, staff, family and friends. I wish to take this opportunity to thank both my proposer, Cllr Mary Sweeney and seconder, Cllr Thomasina Connell.
"I would also like to thank my colleagues and friends across all parties and none their support.
"I am honoured and privileged to be elected as Cathoirleach of Laois County Council and first citizen of our great county for the coming year.
"My first experience of Laois County Council actually began long before the local elections – when I was 15 and worked in County Hall for 2 weeks as a Transition Year student under Irene Delaney in Corporate Affairs.
"Even as a teenager, I remember being fascinated to sit in on a meeting of Laois County Council and see our local democracy in action.
"I was fortunate to be able to return to Laois County Council for two summers when I was a student in UCD.
"Working again in the Corporate Services section and water services section and learning about all the inner workings of the council, getting to know staff and see first hand how important services like roads, housing and rural water services are delivered to the people of county Laois.
"I have a lifelong commitment and interest in public service, working on behalf of the people of County Laois – a county which I am proud to call home.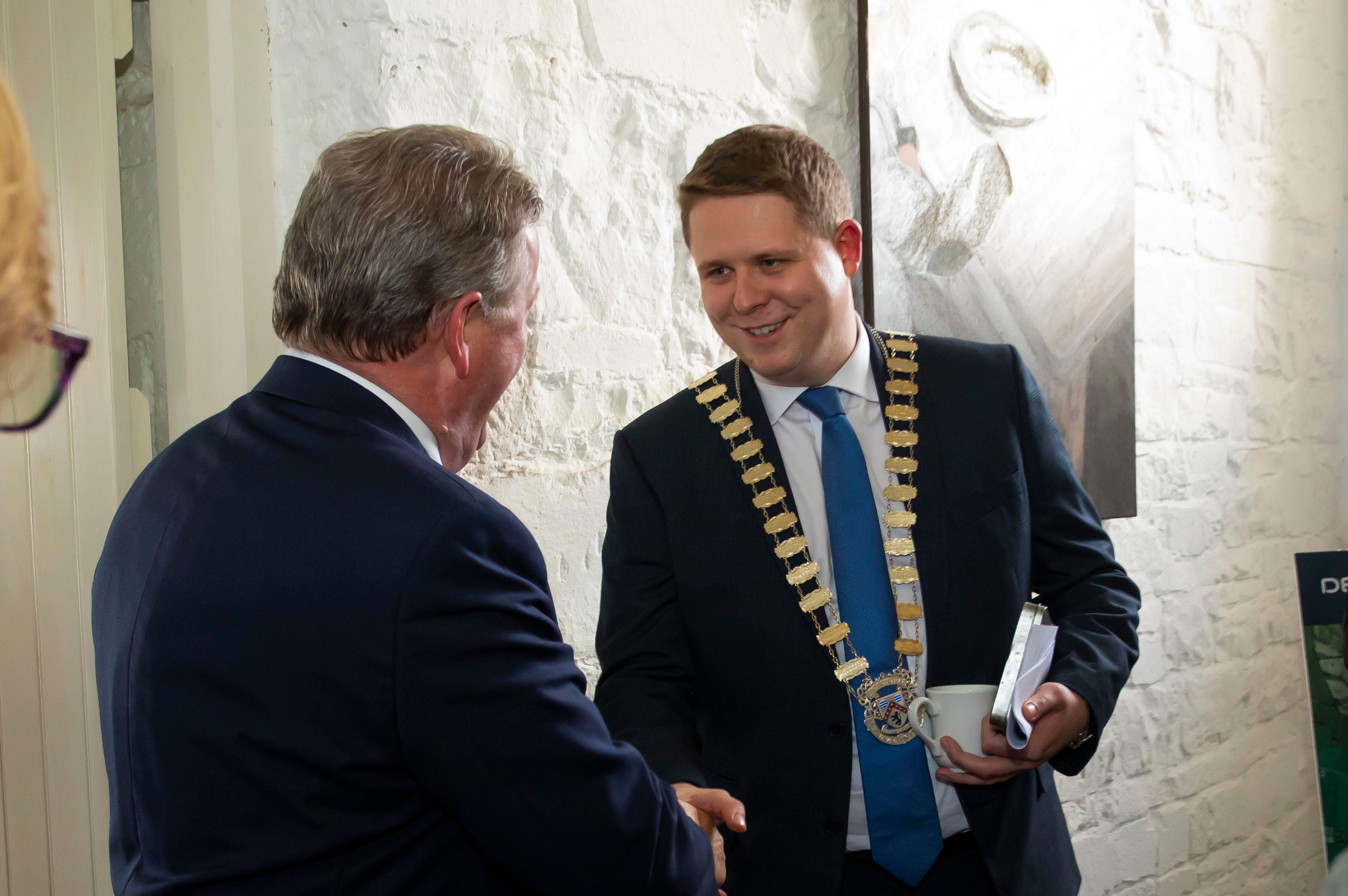 "That is why I decided after I finished my degree and Masters in UCD in Dublin to return home immediately, even though I was tempted to go abroad and work in Brussels or America, and work with Charlie Flanagan TD and my great colleagues Rosemary Whelan and Rose Williams for the next 5 years in the constituency office in Portlaoise.
"That is where I really learned how our public representatives and our County Councillors work on a daily basis on behalf of their communities.
"Since I have became a full time Councillor in the last 12 months and pursuing my studies as a law student part-time as well, I have seen first-hand the importance of living in a strong rural community.
"Although the last 15 months have been challenging for everyone, I think and I hope now that we are turning the corner with Covid and there is light at the end of the tunnel – it is now time that we work to address the many very important issues in our county.
"If one positive has came out of the last year for County Laois – remote working has become part of our everyday lives and is here to stay.
"From talking to friends my own age over the weekend, I have seen first hand how remote working has opened up the possibility for thousands of Laois people like me in their 20s and 30s have the opportunity to live and work and raise their children in County Laois – just as their parents did before them.
"My message for the people of Laois today is one of hope and optimism in the aftermath of the Covid-19 pandemic.
"I strongly believe that there is a bright future ahead for young people in County Laois in particular – as remote working hubs, regeneration of our rural towns and villages (like my own village in Borris-In-Ossory through the Rural Regeneration Fund), the delivery of high-speed broadband and housing, supported by our County Development Plan and the Just Transition Fund will be my main priorities for this coming year as Cathaoirleach.
"Working closely with our management team and officials in Laois County Council, we are already delivering on sustainable growth and quality of living in our rural towns and villages and I want to ensure that young people in County Laois are able to own their own home and have the same career opportunities as someone in Dublin or Cork or any of our major cities, regardless of where they live.
"I believe that what is already being described as the 'fourth industrial revolution' has the potential to transform the way we live and work in rural areas, such as in County Laois for the better.
"Finally, on a personal level – I would like to thank family, in particular my brother and my parents who are here with me today, who have always supported me in everything I have done including when I told them that I wanted to run for the local elections, friends and supporters for all their help over the years and for sharing this special day with me.
"I look forward to the coming year and to discharging my duties as Cathoirleach of Laois County Council to the best of my ability."
TD Charlie Flanagan, who Conor worked for in the past, was present in the Dunmaise Arts Centre and wished him all the best in the new role.
Mr Flanagan said: "Congratulations to Conor Bergin on his election as Cathaoirleach of Laois County Council.
"Conor will bring energy and vision to the task and will be an excellent and dynamic First Citizen of our county."
SEE ALSO – Gardai urge witnesses to come forward as investigation launched following assault in Laois town