Just under three weeks ago, the lives of one Laois family were turned upside-down with the news of a cancer diagnosis.
Cathail Dooley is a four-year-old from The Rock in Laois and just a day before his birthday, he was with Acute Lymphocytic Leukaemia.
This is a rare form of blood cancer that affects white blood cells – and is most commonly found in boys aged younger than five.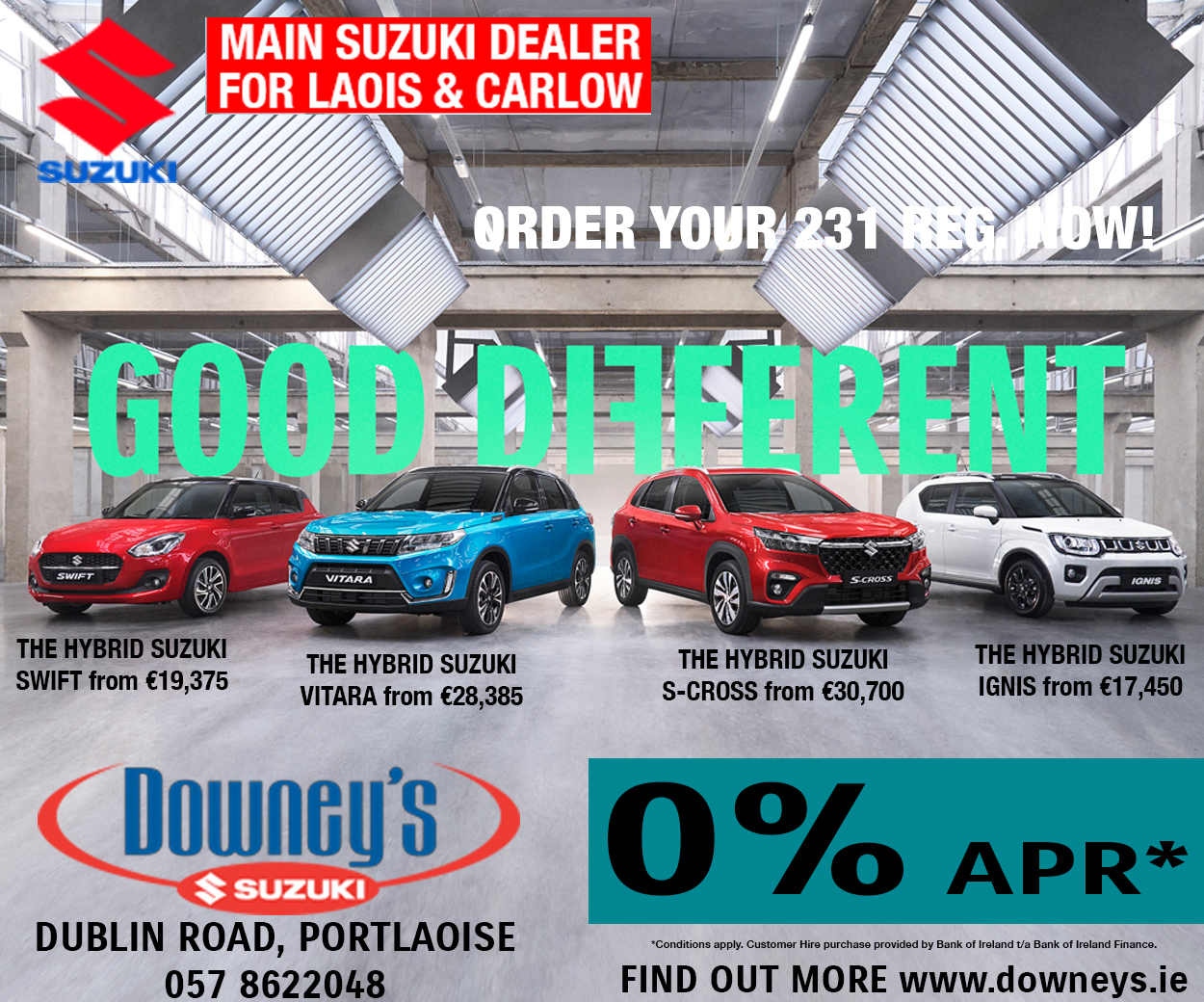 Cathail parents, Sarah Dooley from The Rock and Cathail Hoolahan from Mountmellick, have been left distraught as their 'kind-hearted and football mad kid' is now embarking on a life-saving treatment.
The couple have three other children too, Eoghan who is six and twins Sean and Patrick who just turned two.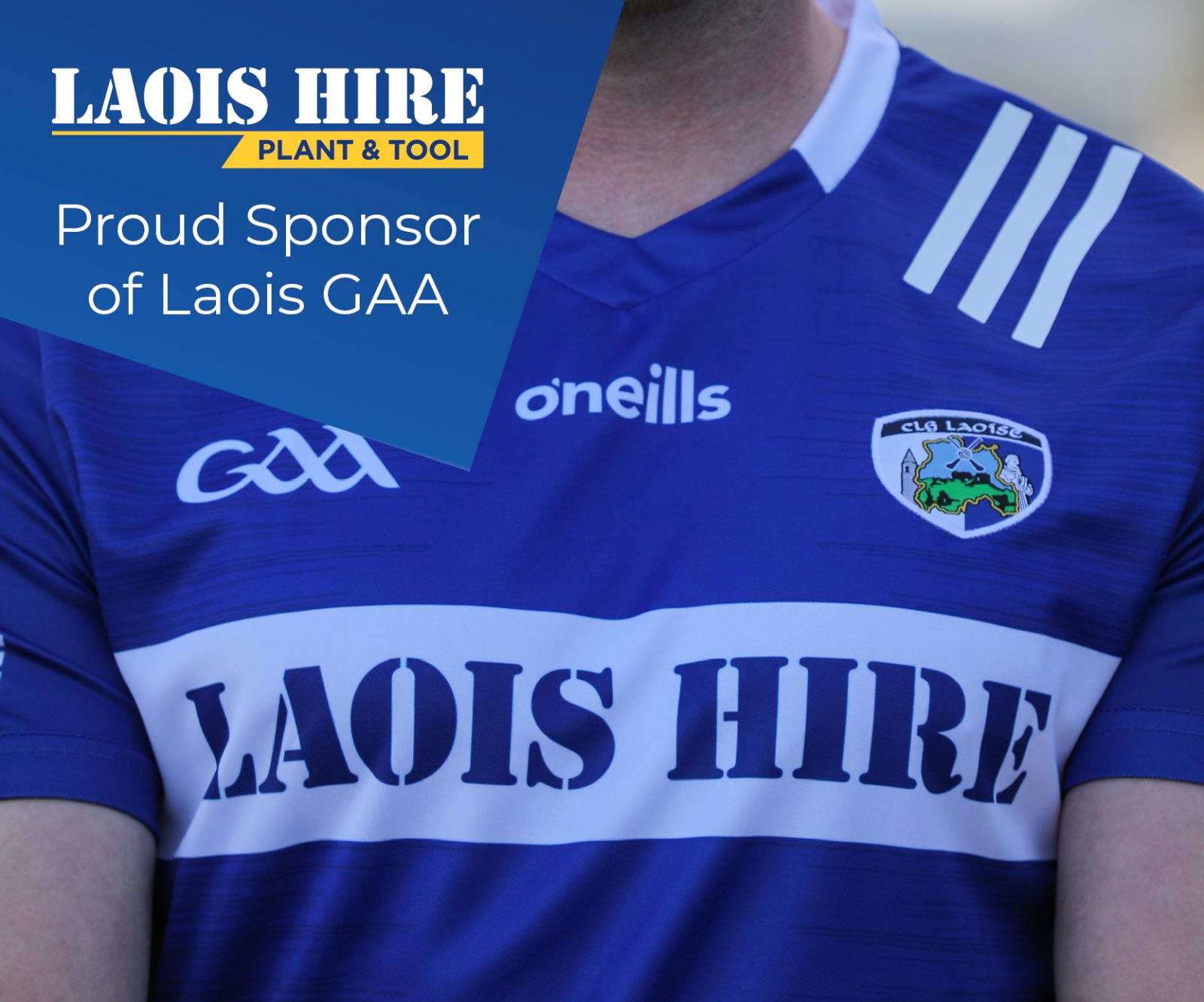 Speaking to LaoisToday, auntie Grainne Dooley explained how the seriousness of Cathail's condition came to light.
She said: "Cathail turned four on June 24. He is in playschool in Mountmellick and is supposed to be starting in The Rock National School in September.
"He is a kind little lad who is very adventurous and curious. He is always smiling, is very well-mannered and absolutely loves football.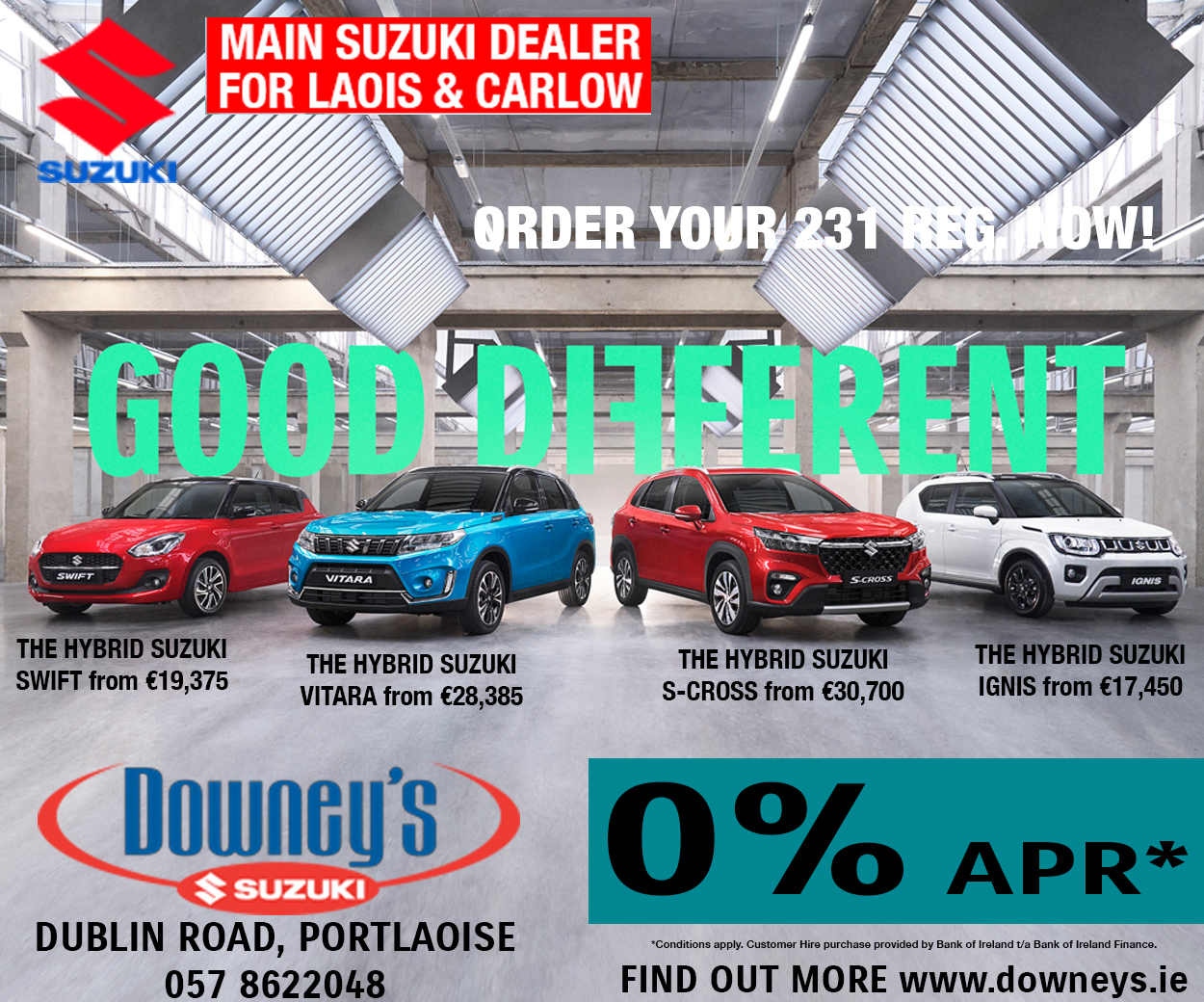 "Cathail was out playing football in the garden with Eoghan and they banged heads. Cathail idolises Eoghan and his older brother is very good to him.
"The next morning, he wanted to go to playschool but Sarah wanted to bring him to the doctor because she thought he looked a bit pale.
"But Cathail loves playschool and insisted he was going. Later that morning, Sarah got a phone call to say he was sick so she brought him straight to the doctor.
"Dr Des in Dr Bergin's Surgery saw Cathail and he told Sarah to bring him straight to A&E in Portlaoise.
"So they sent him to the Paediatrics ward, took bloods and in the early hours of the next morning he was sent in an ambulance to Crumlin as he had been diagnosed with Leukaemia.
"As quick as that everything had changed. The thing with Cathail is that he never complains, he is the hardiest little lad you will ever meet.
"So only for the clash of heads with Eoghan, Cathail's condition would most likely have remained undetected for longer. So that was lucky really."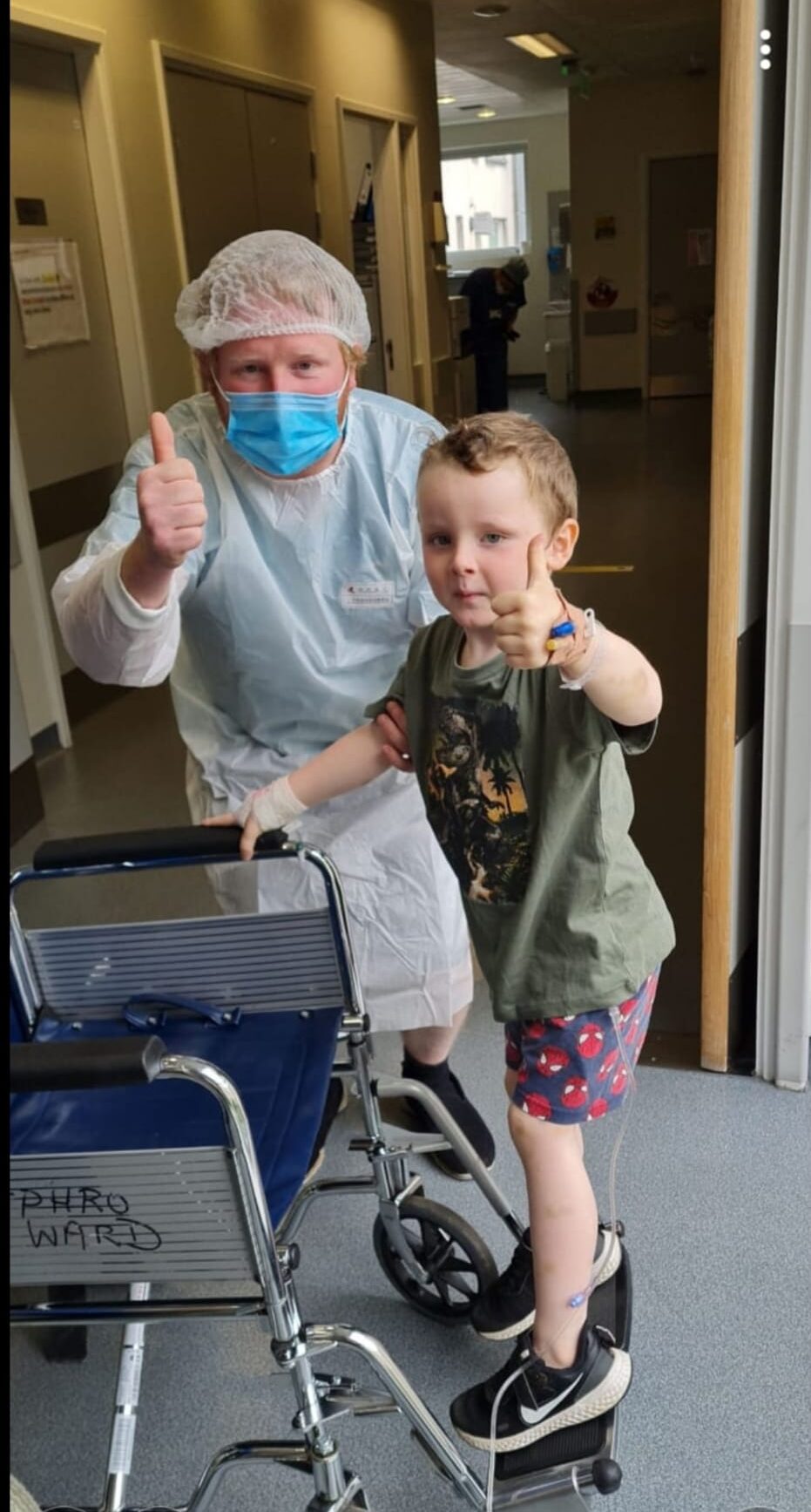 Cathail spent his fourth birthday in Crumlin – and Grainne sang the praises of the staff there who brightened his spirits by throwing him a party.
Grainne outlined what he is facing over the next few weeks ahead of a big test where the family are hoping he will have a succesful outcome.
She said: "Cathail had chemotherapy on Monday and he is actually quite sick at the minute because of that.
"On Thursdays he goes to Portlaoise Hospital for his bloods and on Fridays he gets chemotherapy in Crumlin.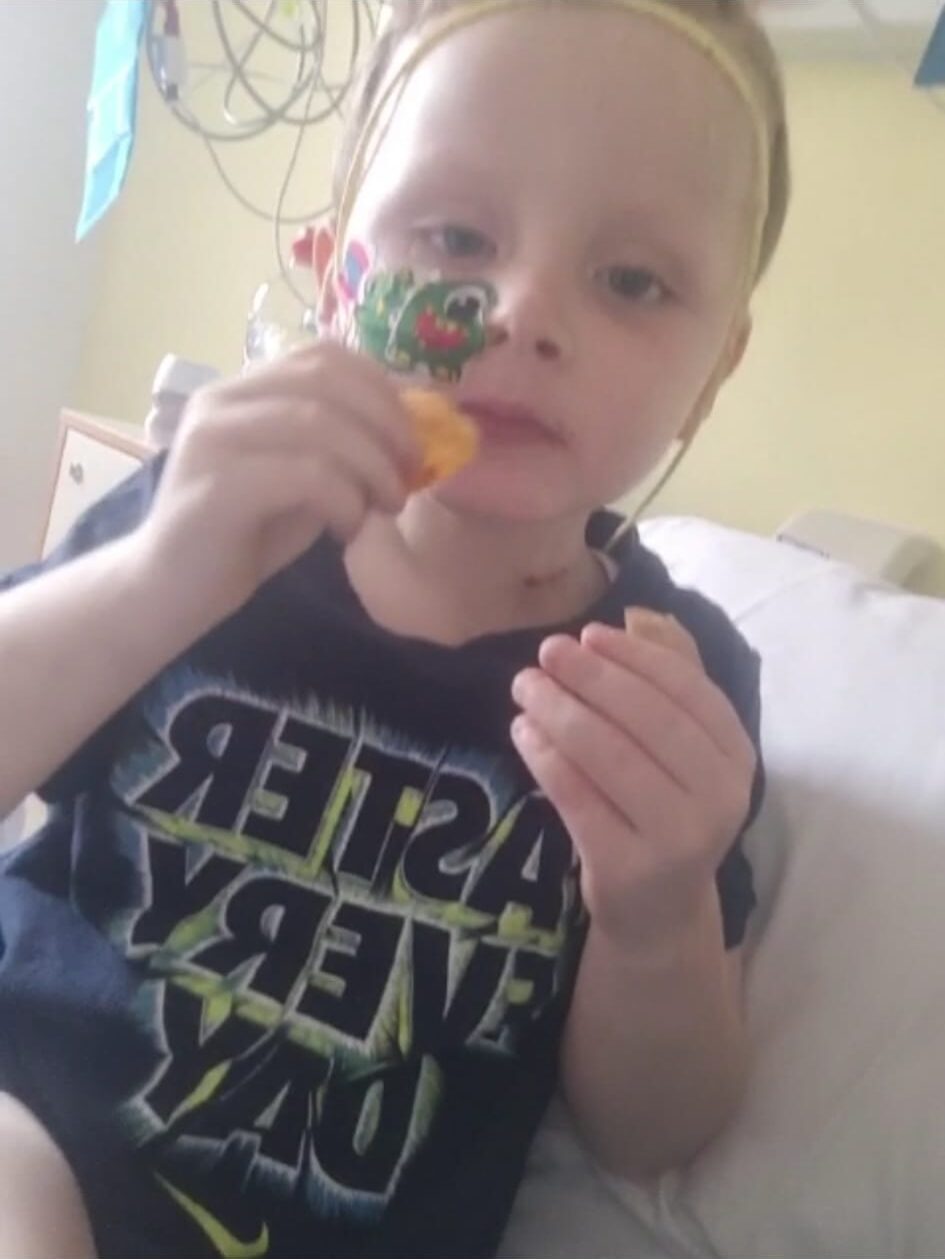 "He gets chemo in his leg every second Monday too but in fairness to Crumlin, they dropped it down to Portlaoise for him this week to take that bit of travelling out of it.
"He will be in theatre then in two weeks to see if the chemo is working – so we are all hoping that it is.
"If it is successful, he will be in remission for three to five years then after that."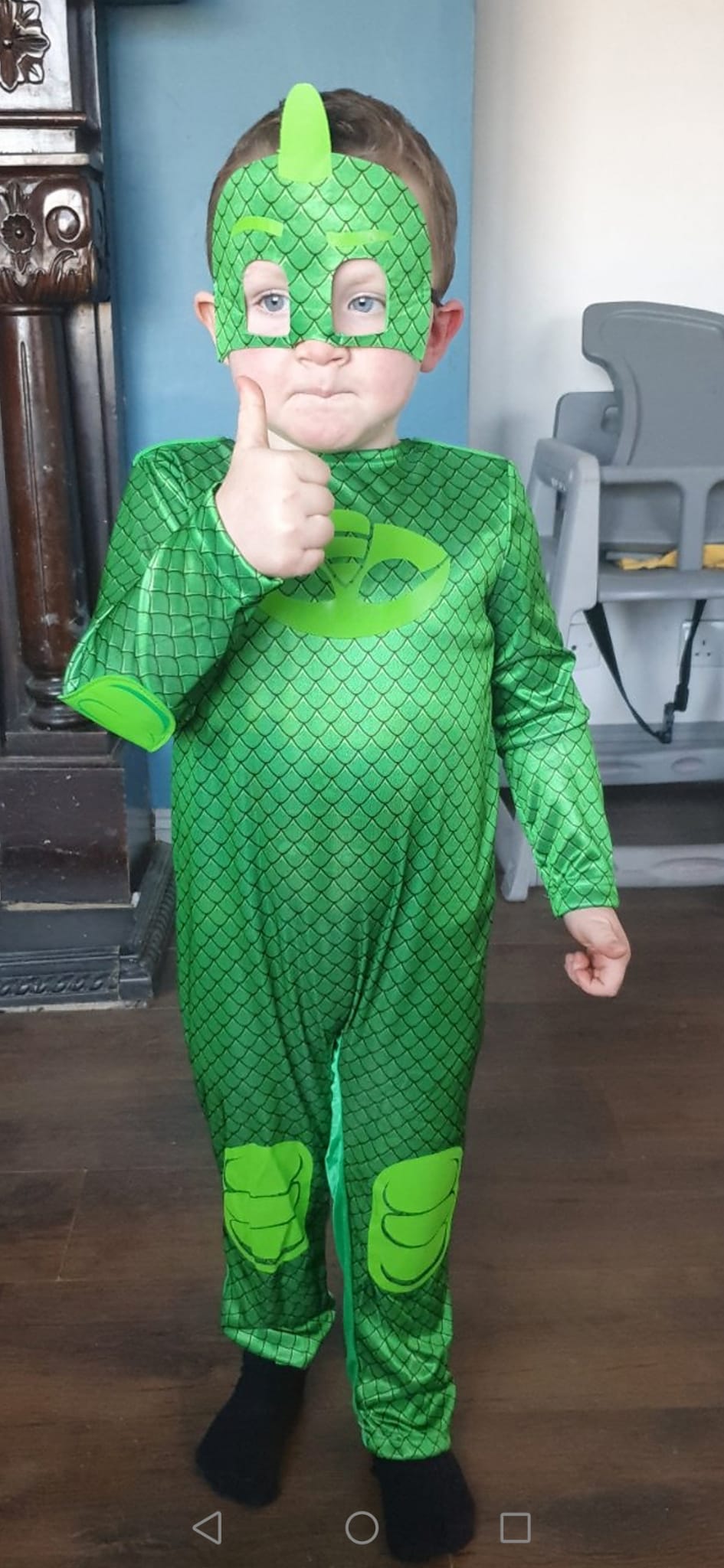 A number of fundraisers to help Cathail and his family are underway at present – and Grainne explained how appreciative the family are to everyone who has donated so far.
She said: "Neither Sarah nor Cathail's dad Cathail are working at the moment as they can't due to Cathail's condition.
"They have to take their temperatures every two to three hours – and if that is high, they have to go straight to Portlaoise Hospital.
"Cathail isn't really sleeping at the moment from the side effects of the chemotherapy.
"Sarah and Cathail haven't really slept in two or three weeks.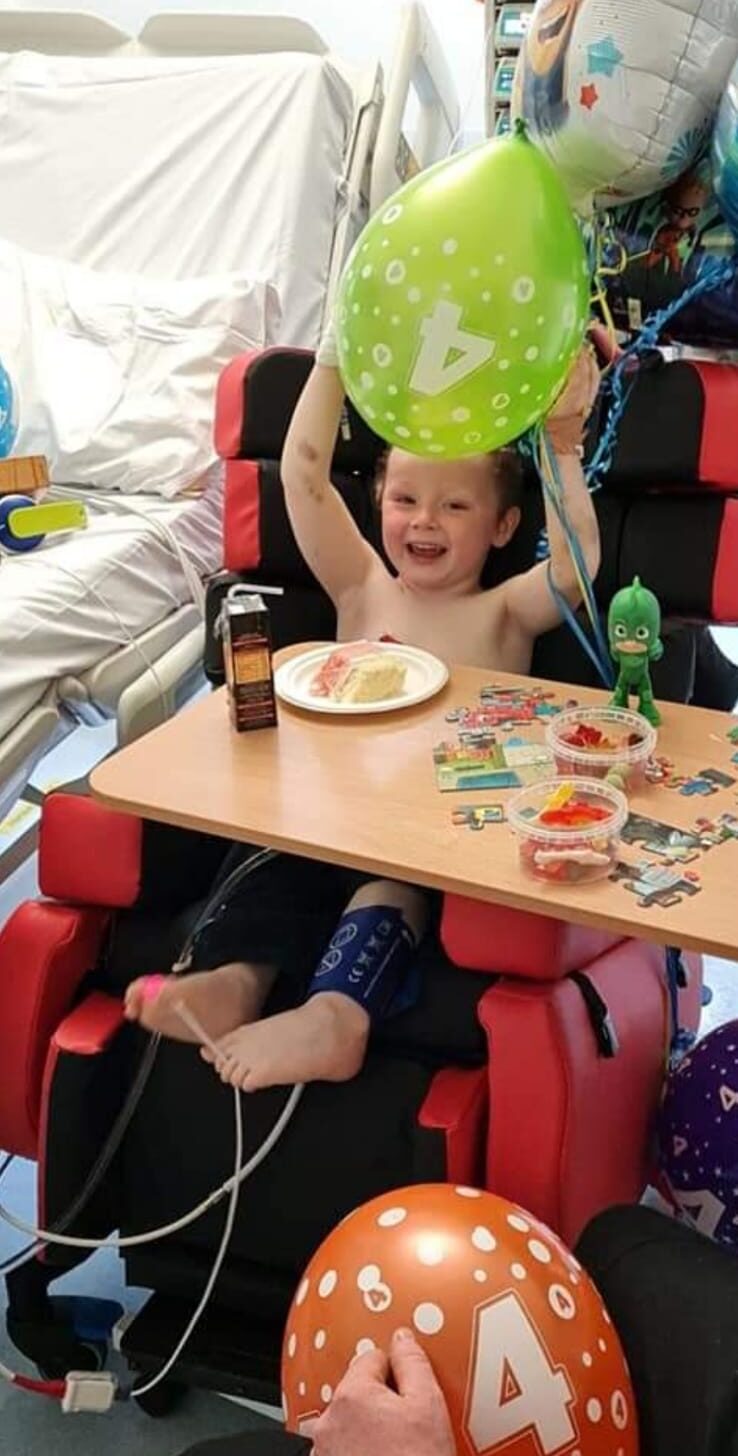 "The support that everyone has given them has been absolutely incredible.
"They are blown away and cannot thank everyone enough for all of the funds that have been raised so far."
On Saturday July 24, members of The Rock GAA club will take part in a 12 hour cycle to raise money for Cathail.
If you wish to donate, you can do so below:
SEE ALSO – Heroic Laois repel Antrim comeback to claim first win of 2021 and progress to All-Ireland Qualifiers