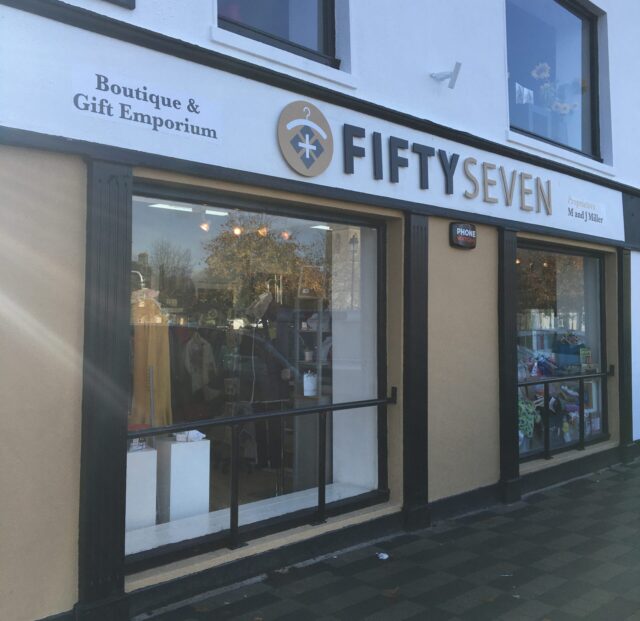 Fifty Seven Boutique Durrow marks their 2nd Anniversary with a flash sale this weekend.
Two years ago this weekend Fifty Seven Boutique opened the doors to its Durrow store for the first time.
Since then, we all know too well what has happened to physical retail, but this weekend we are celebrating surviving the difficult period we have just come through and are having a brilliant flash sale to thank our customers for all their support during the past year.
This weekend we will have a range of brilliant offers available in our Durow store.
Examples of these offers that are available for this weekend only include our hairbands priced at €5.
Our extremely popular greeting cards are 3 for the price of 2. Brooke & Shoal Candles are on special this weekend for €20 and diffusers are €25.
Our summer sale on our clothing also starts this weekend and continues throughout the rest of the summer with brilliant reductions of up to 50% off our best sellng brands including Marble, Naya, Peruzzi, Avalon, Via- Veneto, Castle amog many more.
If you are passing through Durrow this weekend, a pit stop is highly recommended, and if you have no plans for the weekend ahead, the 2nd Anniversary Sale in Fifty Seven Boutique Durrow should be placed high up on your list of things to do.
Sale starts at 10:30am Friday morning and Fifty Seven is open Monday-Saturday 10:30-5pm.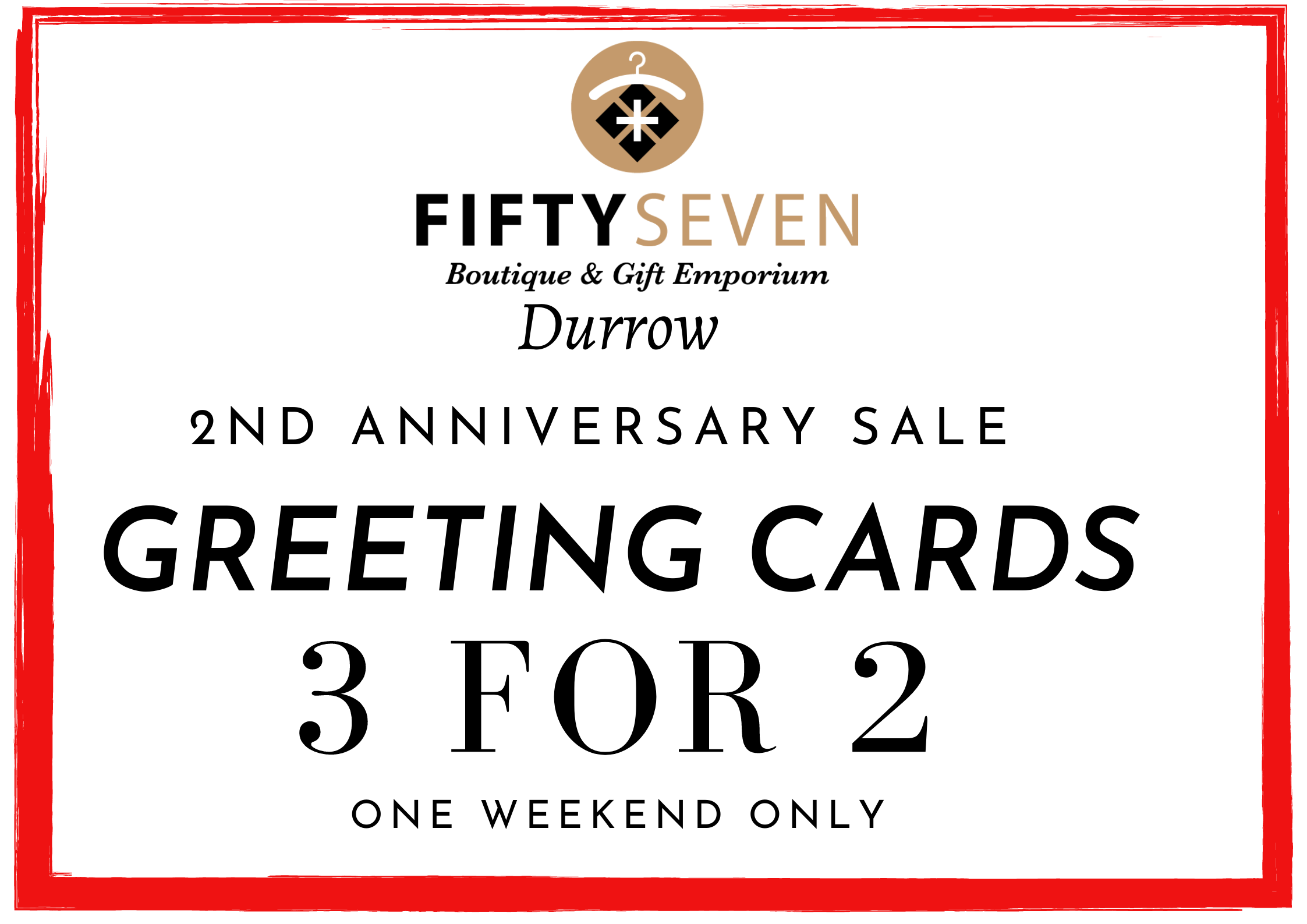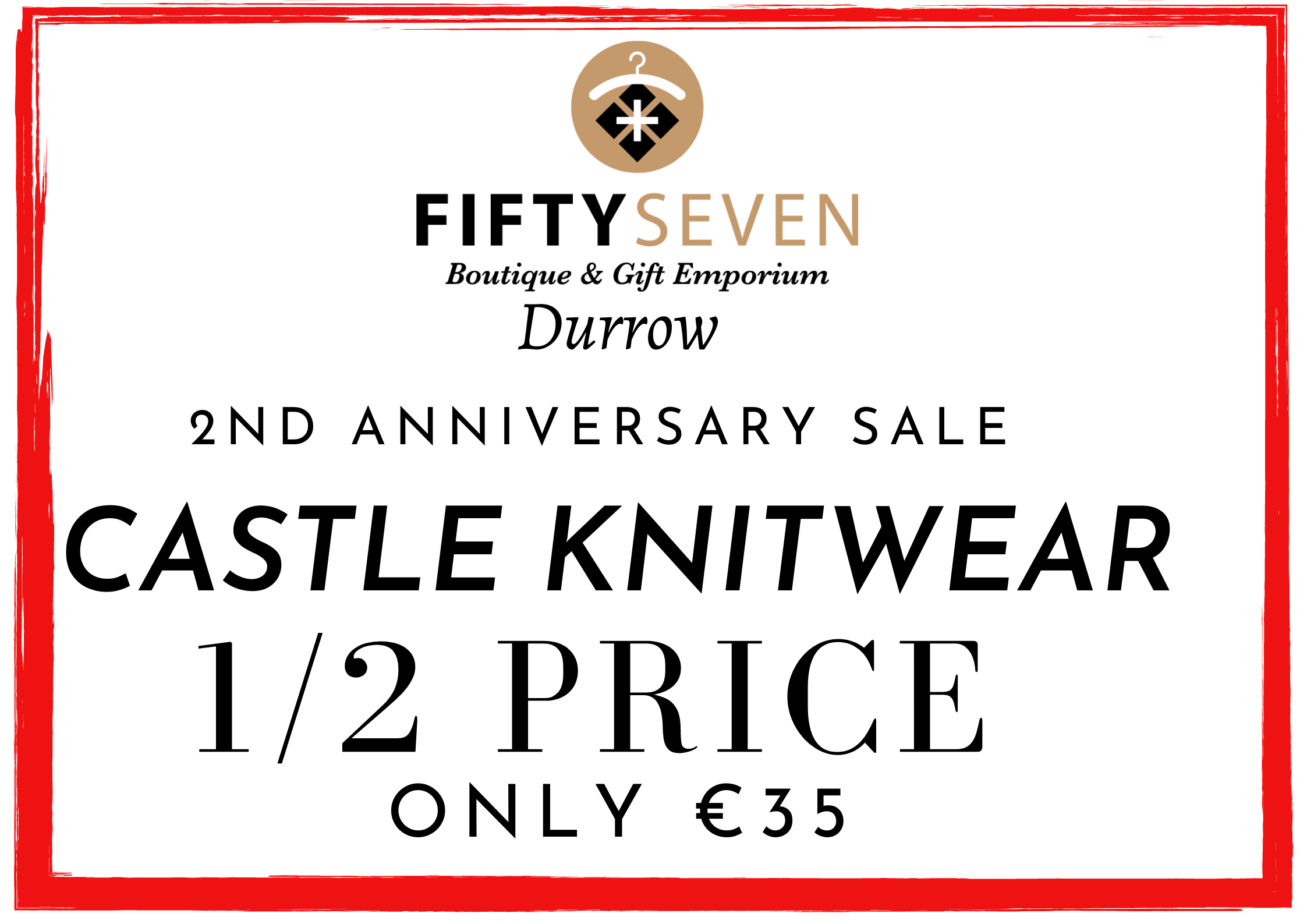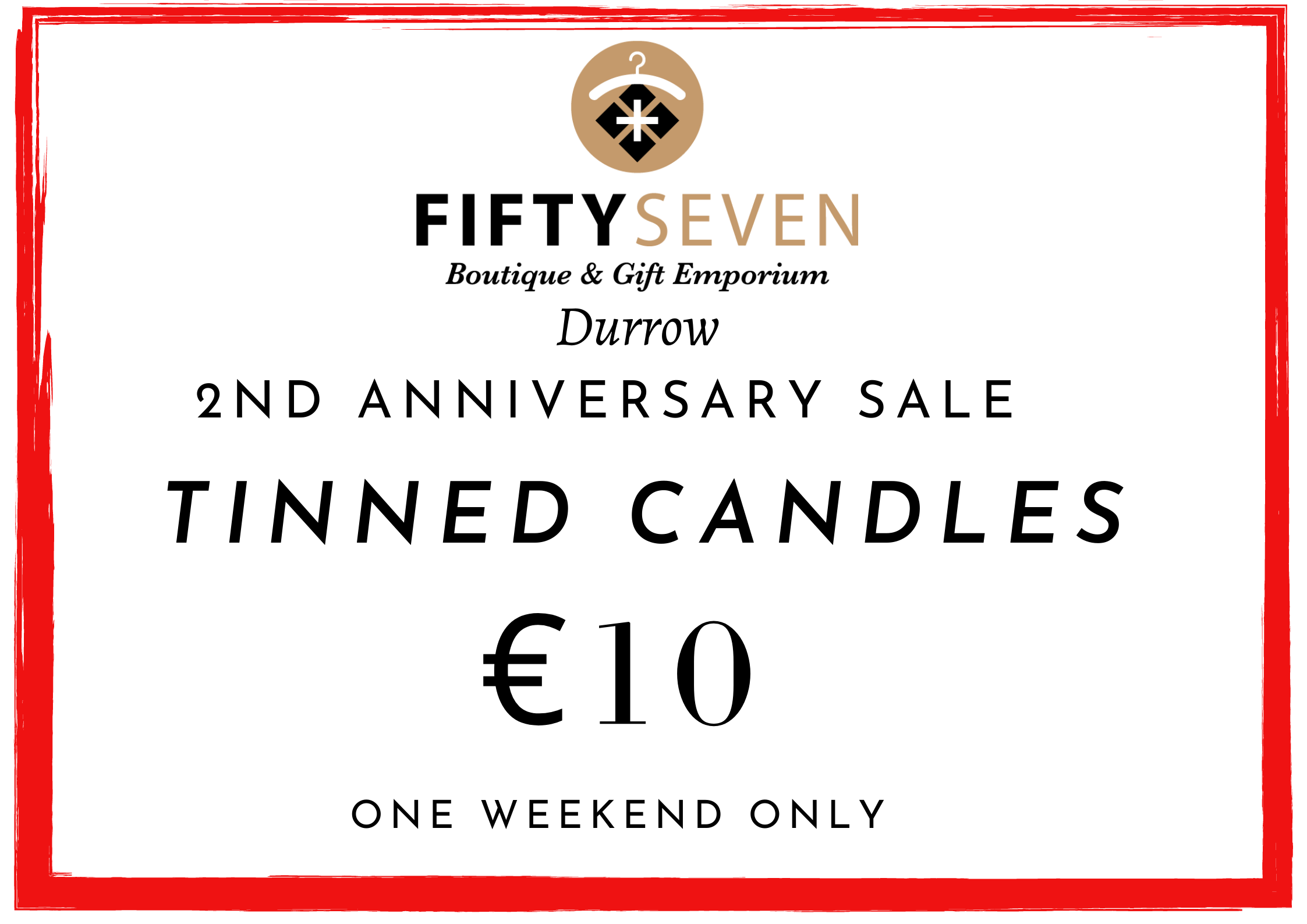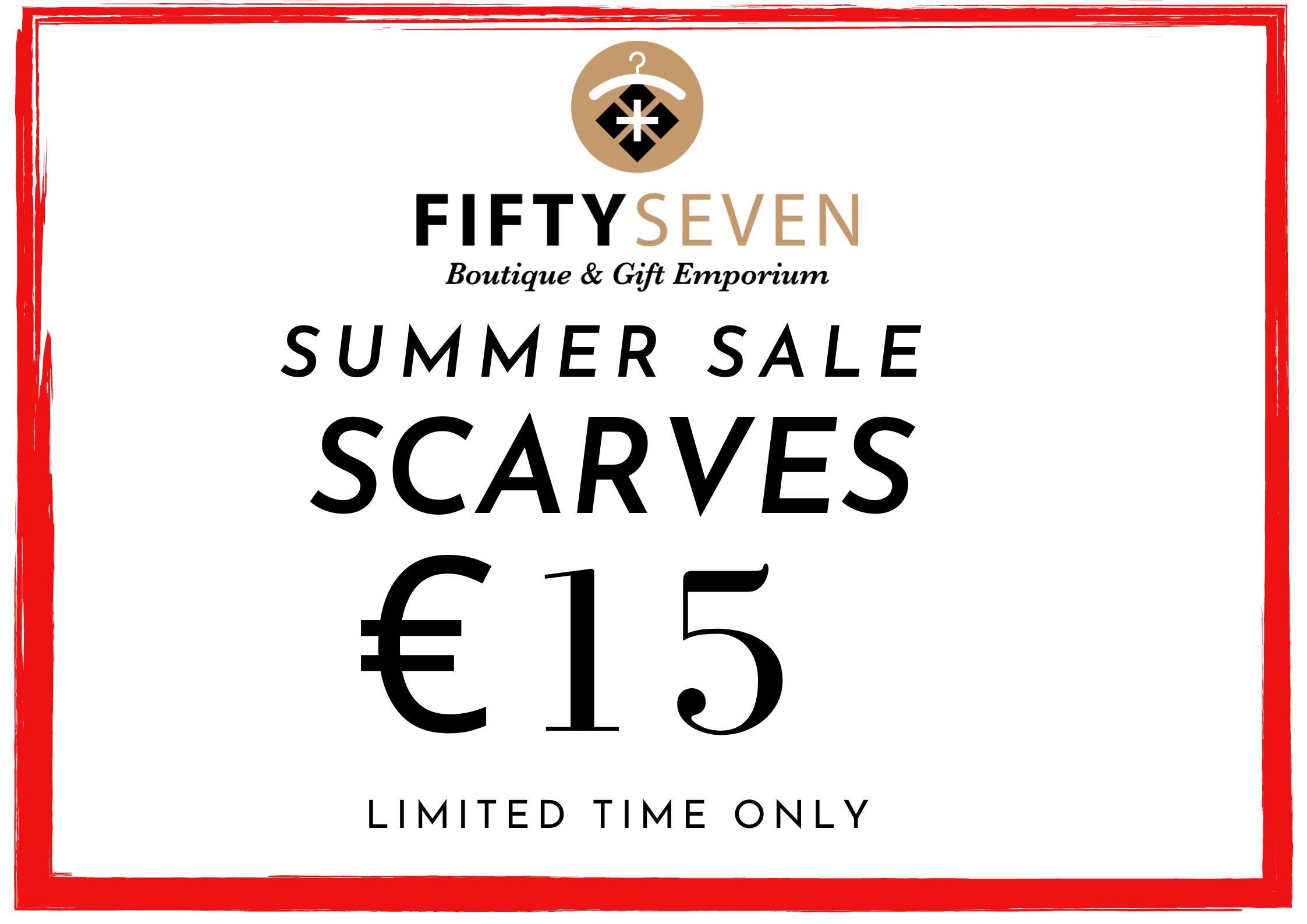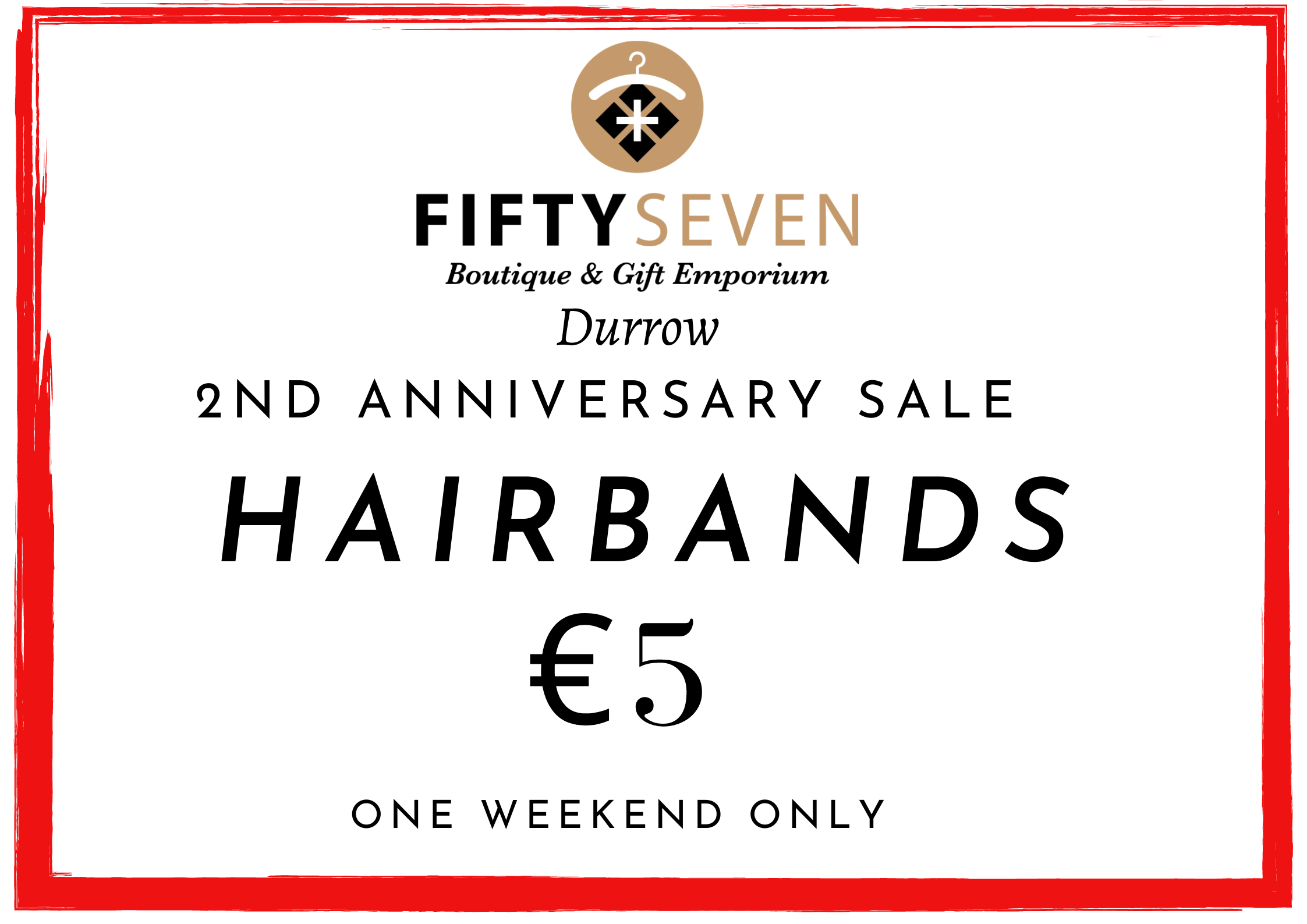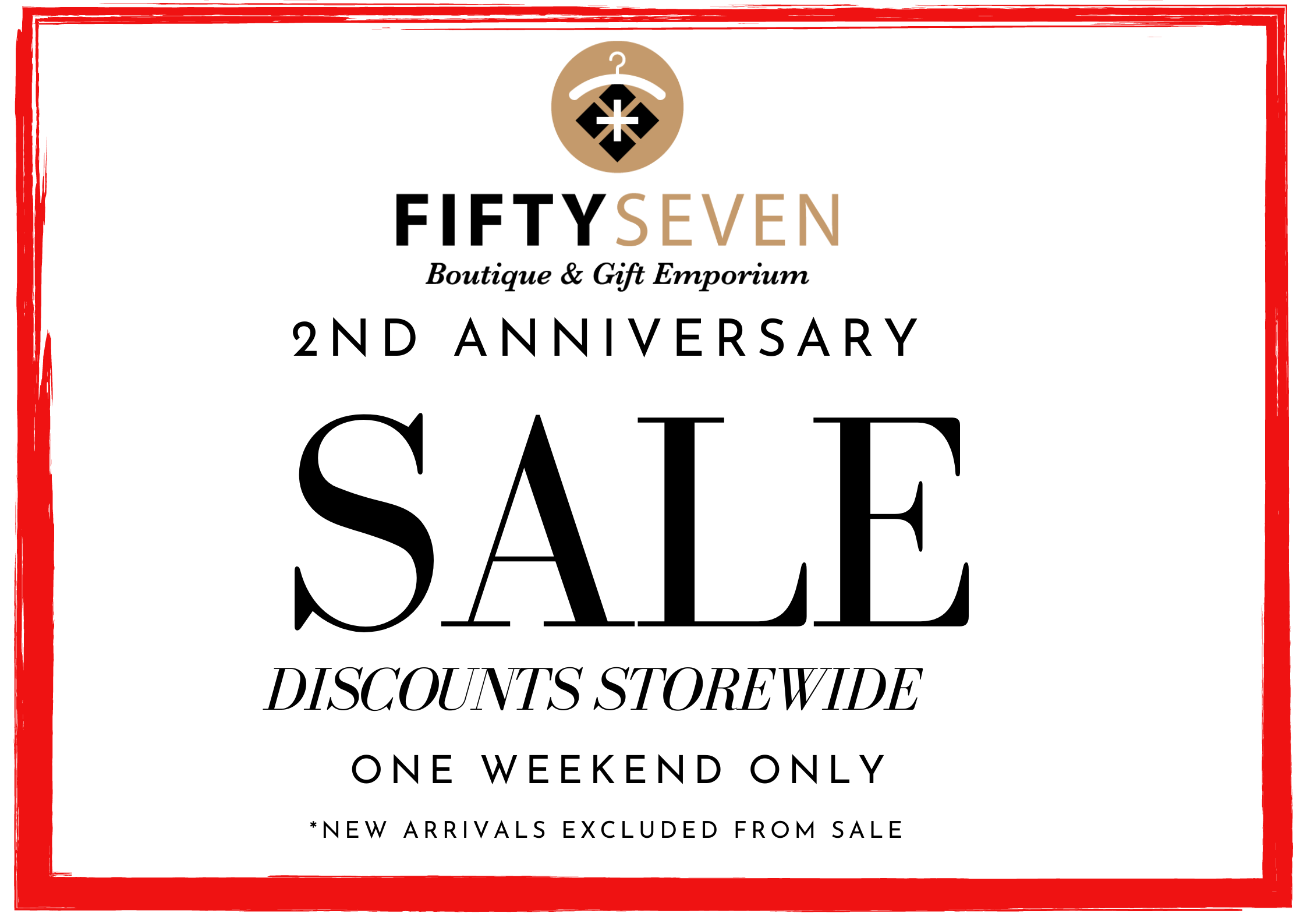 SEE ALSO – Up to 70% off at Fifty Seven Boutique Sale Shop in Athy