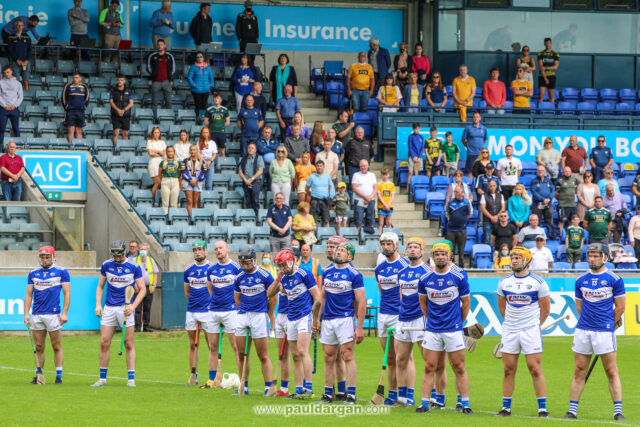 The Laois senior hurlers will be rubbing shoulders with the giants of the game again next year, after they put in a stirring final 15 minutes against Westmeath to win tonight's relegation playoff.
It was a game of extremes for Laois, from extremely frustrating and lacklustre in the first half, to extremely courageous and frantic in the second. Add in an extremely impressive display from PJ Scully, and it all added up to an energy-sapping night in O'Moore Park. And that was just for the supporters!
Here, we take a look back at some of the main talking points from the game.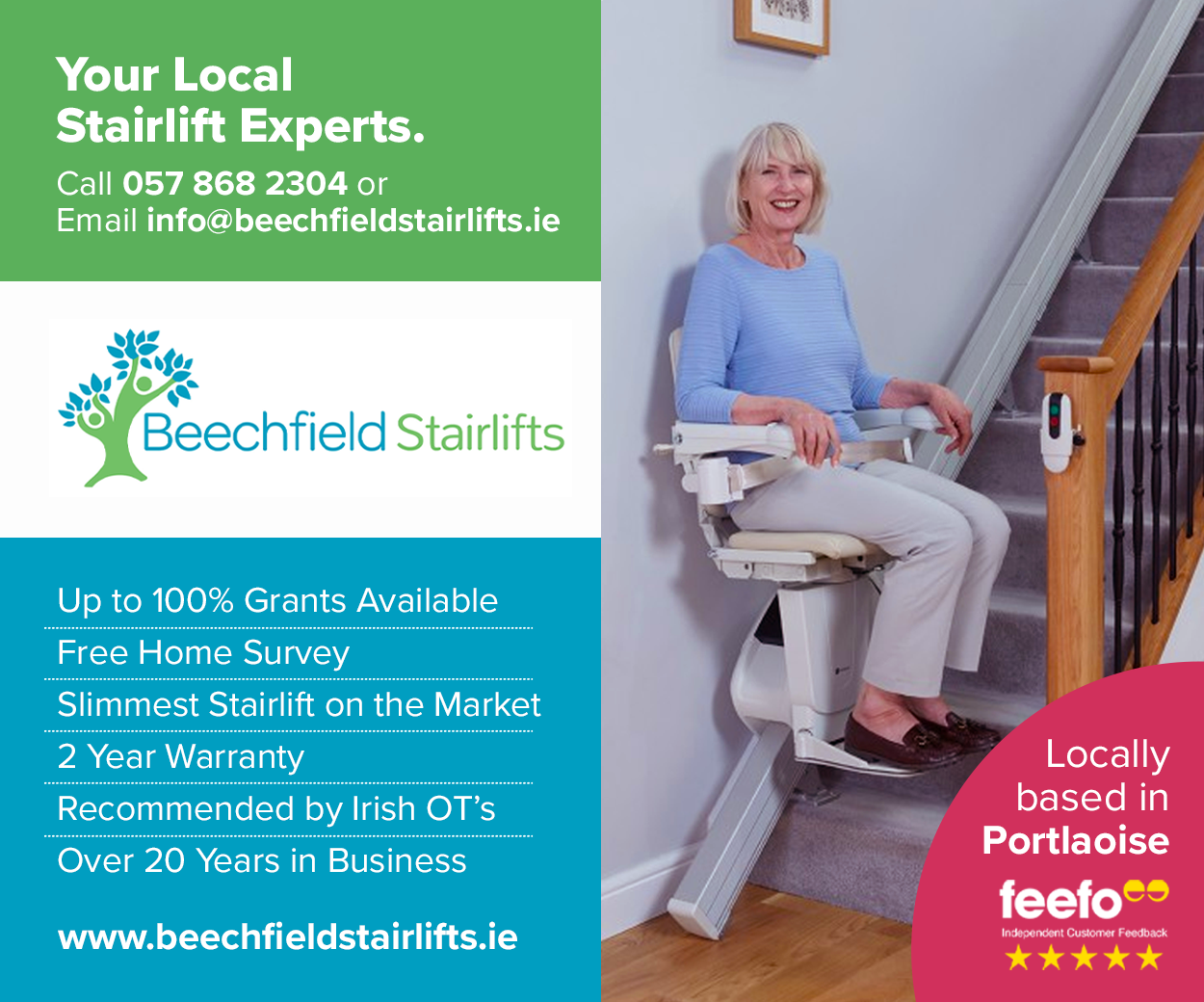 Player of the Match – PJ Scully
You couldn't look past the Borris-Kilcotton man, who finished with a haul of 0-17, a new record in the league for a Laois hurler. Ten of those points came from frees, four from 65s and three from play. He almost had a goal early on too, but his shot went inches over the bar.
When Laois were struggling in the first half he hit a couple of frees to break Westmeath's run of scores and keep them in the hunt.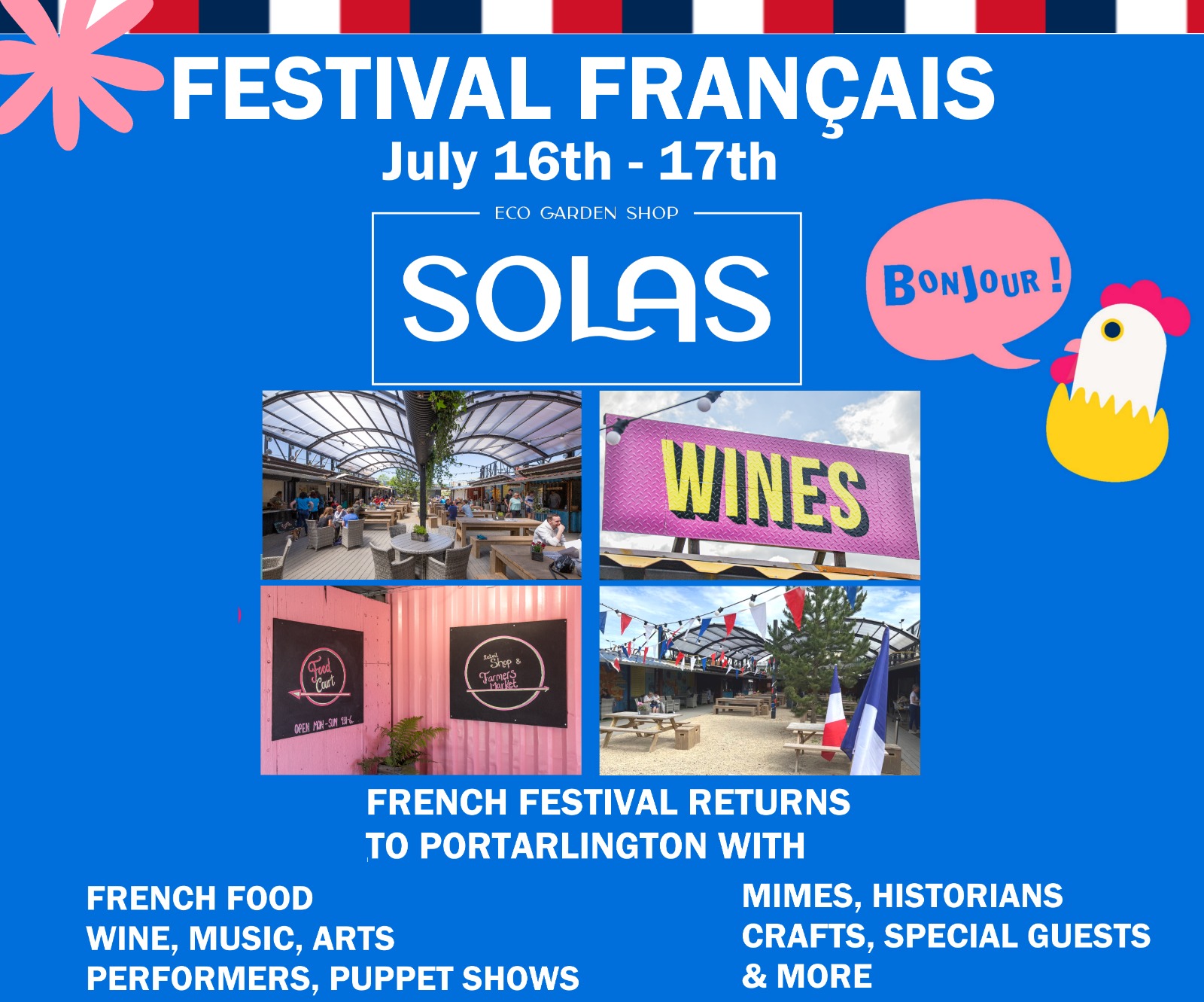 In the second half, when Westmeath looked to have swatted away the best Laois could throw at them, he took the game by the scruff of the neck and hit some crucial scores. The second half of this game was a massive 35 minutes of hurling for Laois, and Scully hit 0-11 in that period alone. He was tremendous.
Credit must also go to Cha Dwyer, who hit 0-3 from play and won some important frees in the second half.
Mission Accomplished, but we need a new mission
The equation was simple for Laois at the start of the game – win, however they could manage it, and stay in Division 1. It wasn't pretty, but they got the job done, and they remain in the top tier of league hurling. Mission accomplished.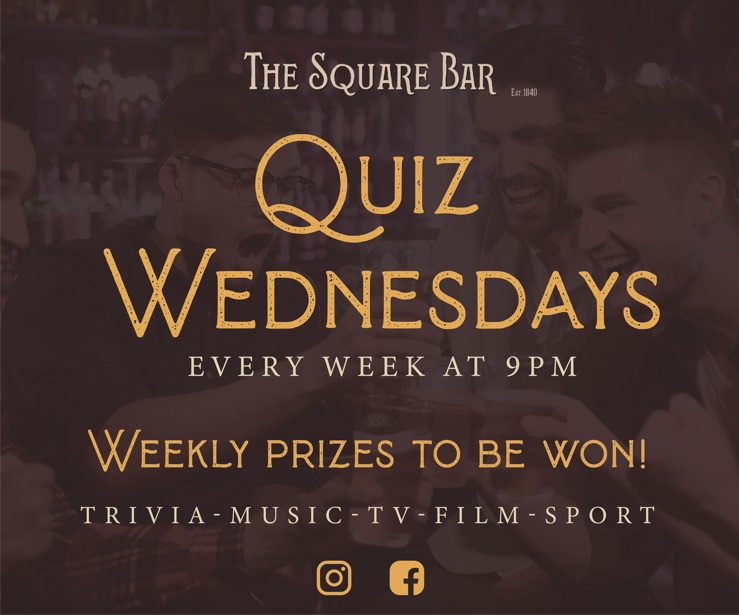 If we are to progress, however, the first sign of progress will be when we no longer get drawn into these types of games. Competing at the top tier of hurling is so difficult for a county like Laois, where the hurling areas are scarcely populated and we operate at a fraction of the budget of the top counties.
Even being in Division 1 is impressive in its own right, but it feels like we are teetering on the knife edge all the time, only a few injuries or bad run of form away from suffering a fatal cut. We have shown, against the likes of Waterford, Dublin and Tipperary in recent years that we can be competitive. Doing it consistently and improving year on year remains the goal, however.
To do so, we need to be maximizing our resources, especially our playing resources, to ensure that every player coming through has enough chances to develop the skills, physicality and mentality to compete at intercounty level.
Rowland bravery reaps rewards
As most of us know, hurling goalkeepers are a different breed. You have to be as agile as house fly, cool as a bag of frozen peas and have as little regard for your own safety as Danny Healy Rae has for climate science.
Luckily for Laois, Enda Rowland has all three attributes. After Laois had pounced for a goal in the lead up to half time, Westmeath had a gilt-edged chance to hit back with a goal of their own about a minute later. Tommy Doyle burst through, they look liked they'd messed things up, and then managed to get the ball to David Glennon on the left side of the area.
Cue Enda Rowland, racing off his line and flinging himself in front of a piledriver of a shot to deflect it out for a 65. It was a massive save in the context of the game and would prove crucial as the second half progressed.
Goals get you victories, missed chances get you regrets
The Laois goal which ultimately separated the teams was a touch fortuitous. Cha Dwyer's shot for a point dropped short, Ross King got his stick to the ball before Noel Conaty, and was left with a tap in. It wasn't planned or part of an incisive attacking move, but Laois got half a chance and made the most of it.
They had seen two good chances wasted in the first half, PJ Scully's effort going over and Paddy Purcell's being saved. They tried to get through a couple of times in the second half but good Westmeath defending saw Laois attackers guided down blind alleys and the chances were lost.
However, the most costly missed goal chances came from Westmeath. Derek McNicholas' penalty in added time was obviously one, but the second was from Killian Doyle with about five minutes of normal time to go. He got possession 30 yards out and instead of tapping it over the bar and levelling the scores, he decided to bring the ball forward and go for goal.
As he wound up his shot, Sean Downey came bounding across, like someone in the first stage of a triple jump move, all legs and arms waving to make a crucial block. Westmeath didn't need a goal at that time and Doyle probably regrets going for the goal when it wasn't really on. Kudos, however, to Downey for an incredible block.
Water Break = Momentum Break
The merits and necessity of water breaks is open to plenty of debate but one thing they really do is kill a teams momentum. A case could be made that Laois might not have won without the water break in the second half.
They were really struggling before it, despite having an extra man. In a passage of play a moment prior to the break, Jack Kelly took a sideline cut and sent it 50 yards down field to two Westmeath players standing on their own, no Laois player within 10 yards of them. Laois looked a beaten side, out of ideas and with no shape to their play.
The water break gave them a chance to take stock, have a quick chat amongst themselves and recalibrate things for the final quarter. If it was a normal game, and that chance hadn't arisen, would they have been able to do it on the fly? We'll never know, but one thing for sure is that the benefit of water breaks has very little to do with hydration.
What Now?
We go back to the future now, as the 2020 Laois SHC final will finally be played, before the players return to club action. Given the injury list Cheddar Plunkett faced at the start of the year and the league campaign endured, not to mention the Covid 19 Pandemic, to finish 2021 still in Division 1 and the Liam McCarthy Cup should be applauded.
As always, much work needs to be done but if we can trust anyone to plan for the future for Laois hurling, it is Cheddar Plunkett. He has come to our rescue once more to be the steady hand on the tiller for our senior hurlers. He can't do it forever, but when his time with the senior team ends, Laois as a county needs to keep him at the heart of our hurling future.