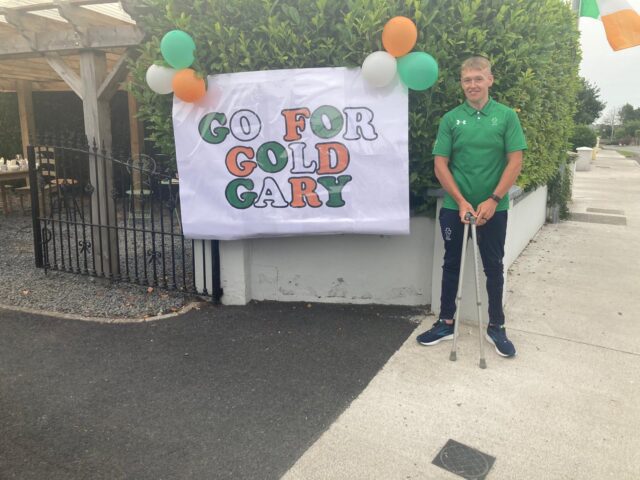 Wow, what a send off!
The Borris Road in Portlaoise had its own Italia 90 moment this evening as hundreds well wishers turned out to wish Gary O'Reilly the best of luck as he departs for the Paralympics tomorrow.
Over a hundred cars took part in a drive-by event, most of them decorated with Ireland flags, balloons and good luck signs. All of them honking horns. It was like the most frenzied of county final celebrations and there was even a few 'C'mon the Towns' thrown in for good measure.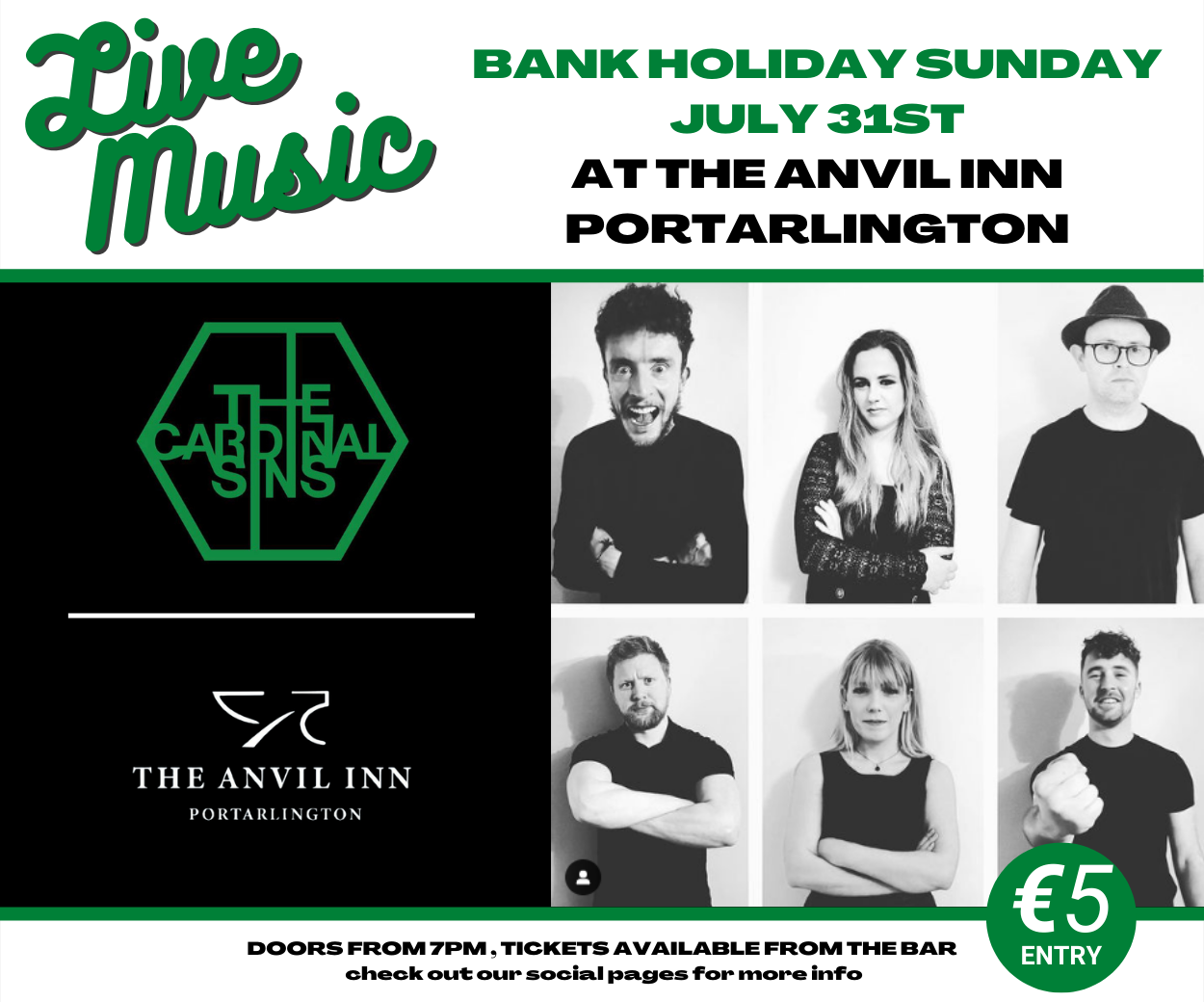 It was a surprise event that Gary's brother Stephen had organised on the QT, with friends family, neighbours and colleagues all meeting at the church in Portlaoise and driving in convoy past the O'Reilly family home where a small group had a gathered for a low-key going-away party.
His partner Hazel, mam Hilda, dad Anthony, brothers Stephen and Aaron, sister Amy and granny Kathleen Dunne were alongside Gary as he smiled broadly and waved modestly at those offering their well wishes.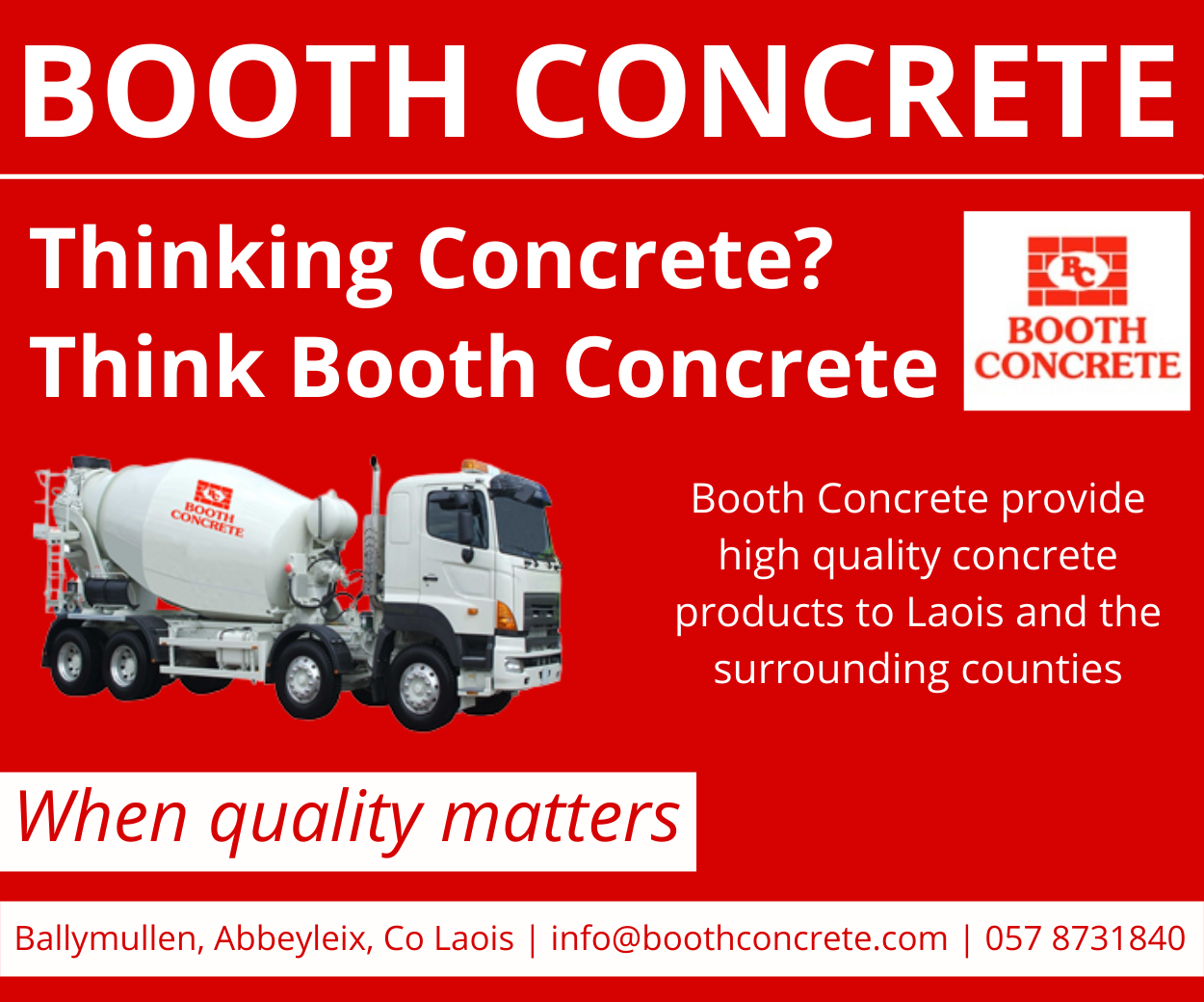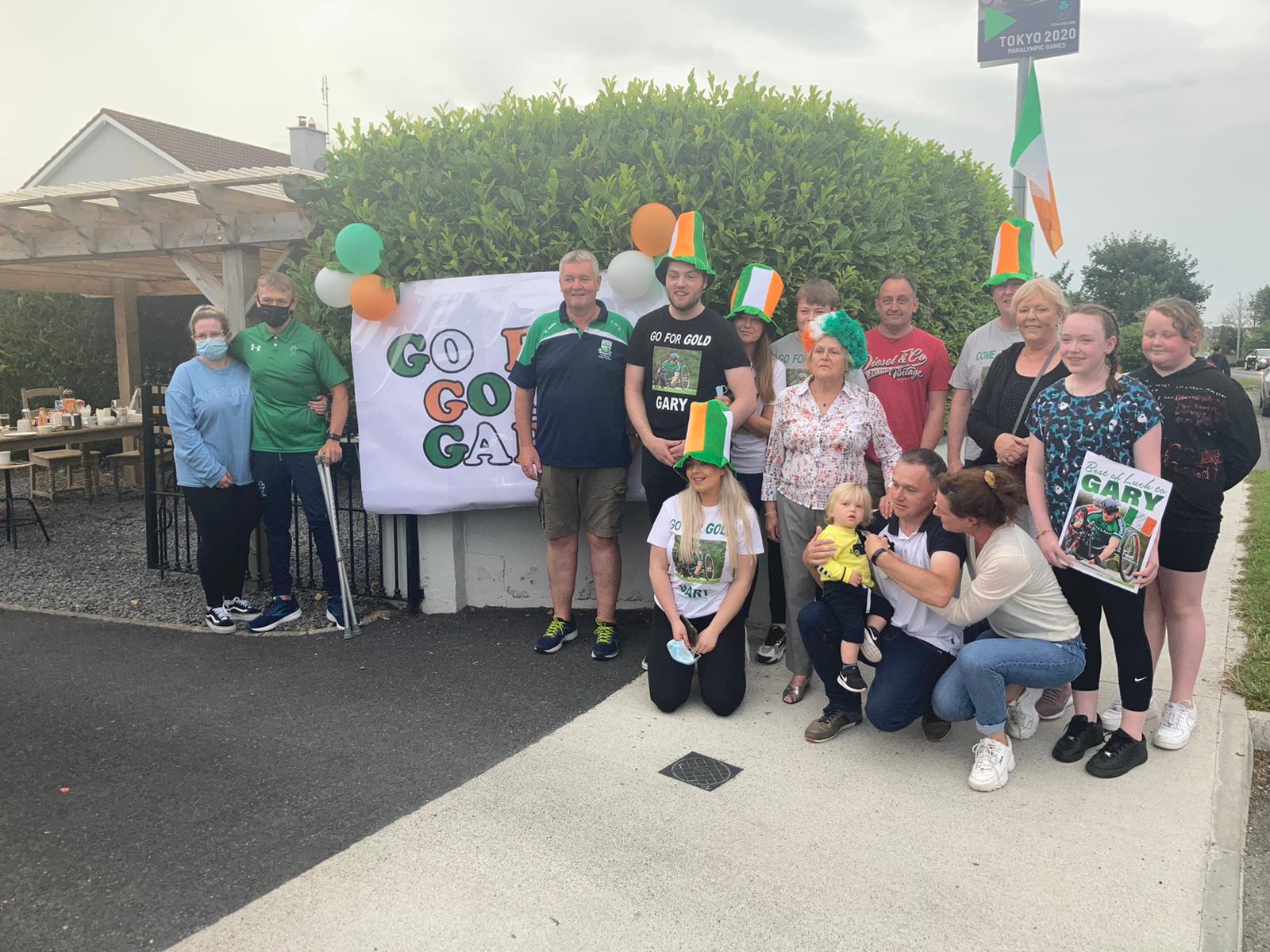 Tomorrow Gary heads to Portugal for a warm-weather training camp before then heading to Tokyo to acclimatise before the start of the Paralympic Games at the end of August.
In normal circumstances his family would have been in Tokyo to support him – but the tickets and flights they had booked last year have had to be cancelled as the Games will be held without spectators.
"I didn't know a thing about it," he said afterwards when it had mostly calmed down.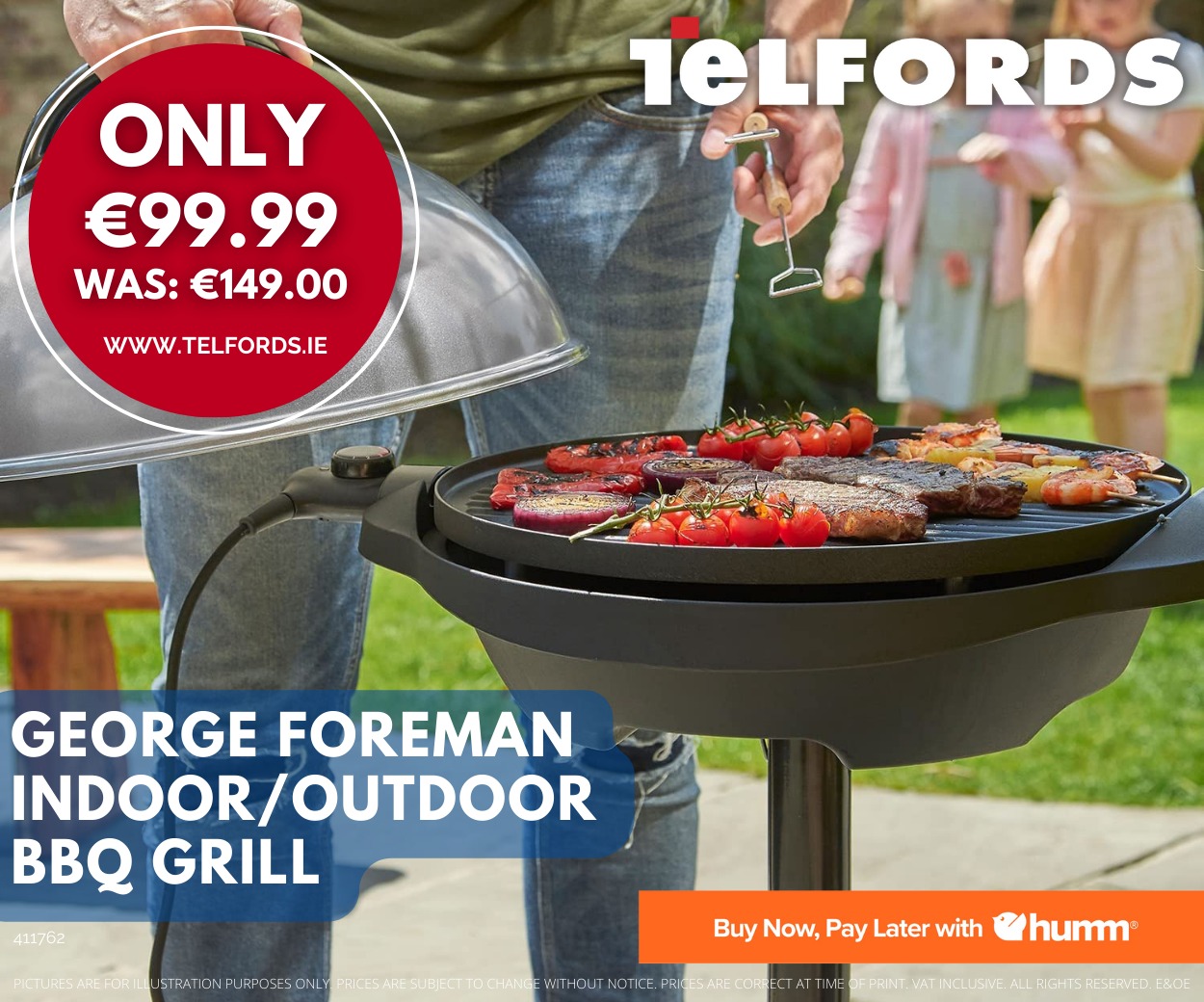 "I was coming in for a socially-distanced meal with the family. I'm in complete shock.
"It was crazy altogether. It hasn't really struck me yet but I'm sure the nerves will hit in a few weeks."
Gary hadn't really been into sport in a big way when he was younger but a workplace accident in 2014 when he fell from a forklift shattered three vertebrae in his back left him paralysed from the waist down.
O'Reilly had rods placed in his back to take the pressure off his spinal cord and then spent the next year doing extensive rehab and physiotherapy – starting with the very basic skill of learning to walk again.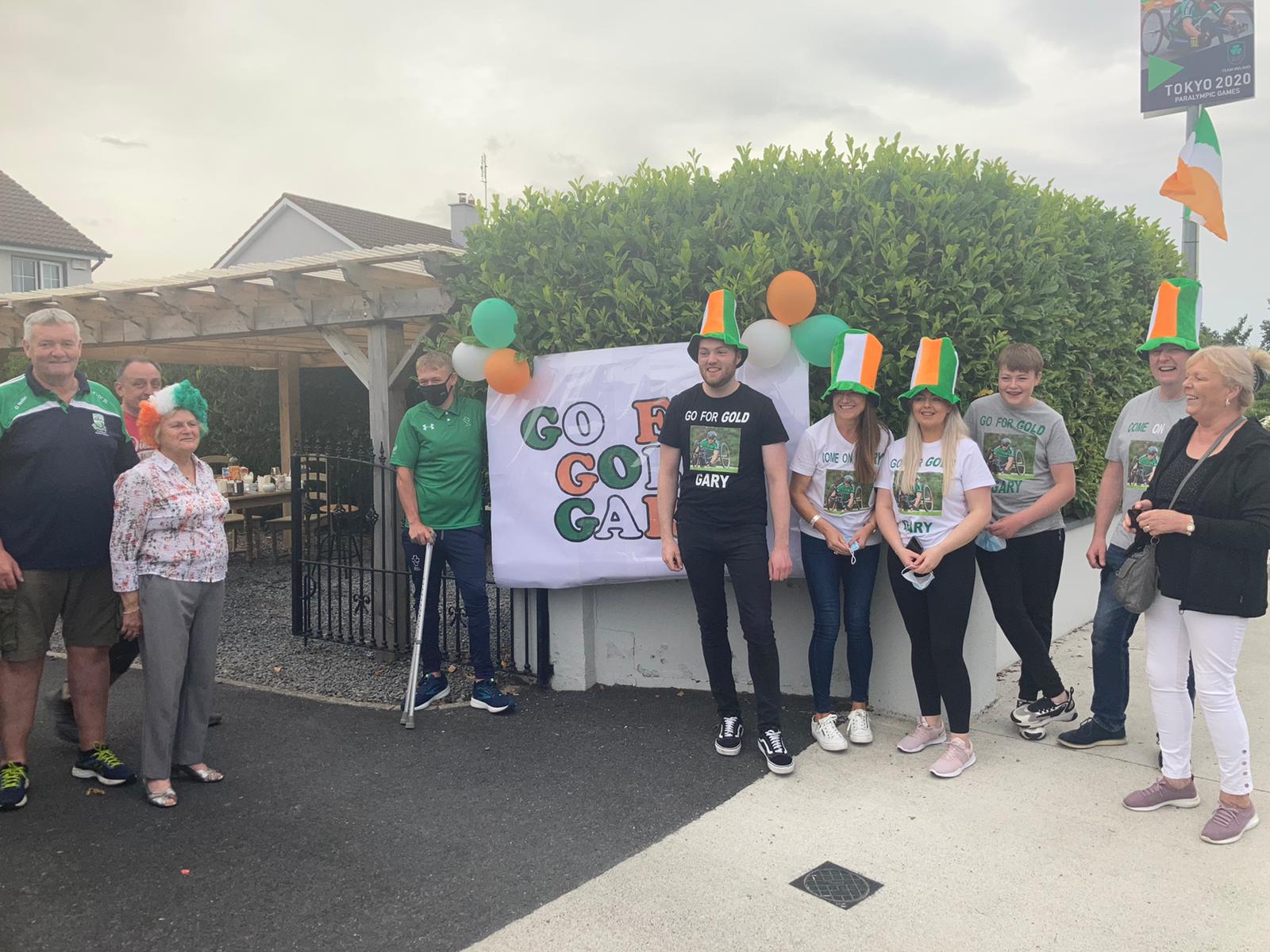 After a while he began handcycling, at first for the simple enjoyment of it. But as time went on he got much more serious about it.
Now he's just a little over a month away from his Paralympics debut, is a national champion and has competed on the world stage to get to here.
Not long back from a training camp, he's off to Portugal in the morning and then to a holding camp for the final countdown and preparation for the Games.
"When I started first it was just to go for a cycle with a few of the lads for a bit of enjoyment," he says.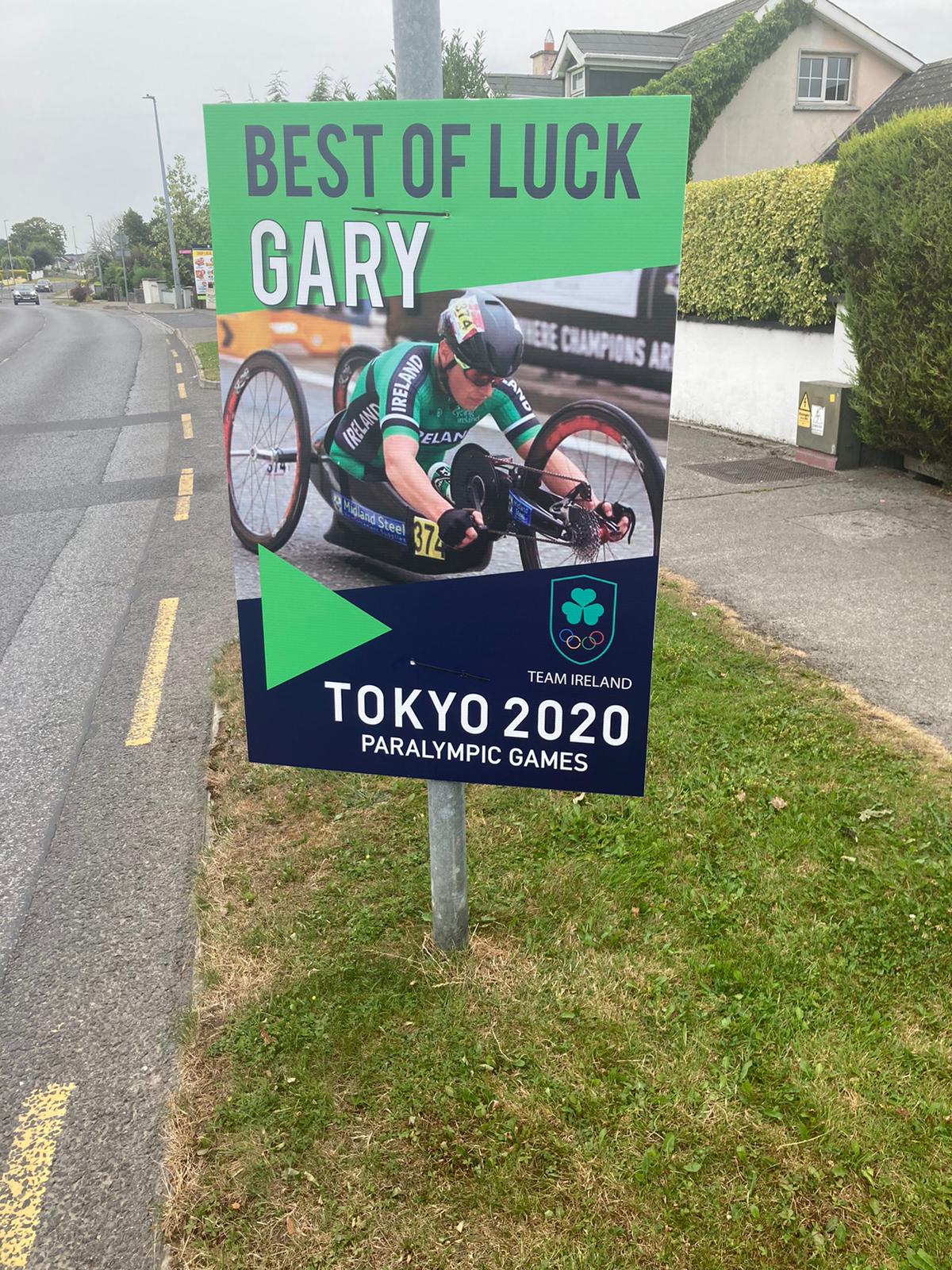 "Then I started doing a few time trials and I got hooked to it. (It has been) a lot of hard work.
"About 20 hours on the bike. Every week would have one or two four or five hour spins and then I'd have a two or three hour endurance spin and maybe a recovery spin.
"You'd get one or two rest days depending on the week but other than that it's a three to five hours on the bike a day."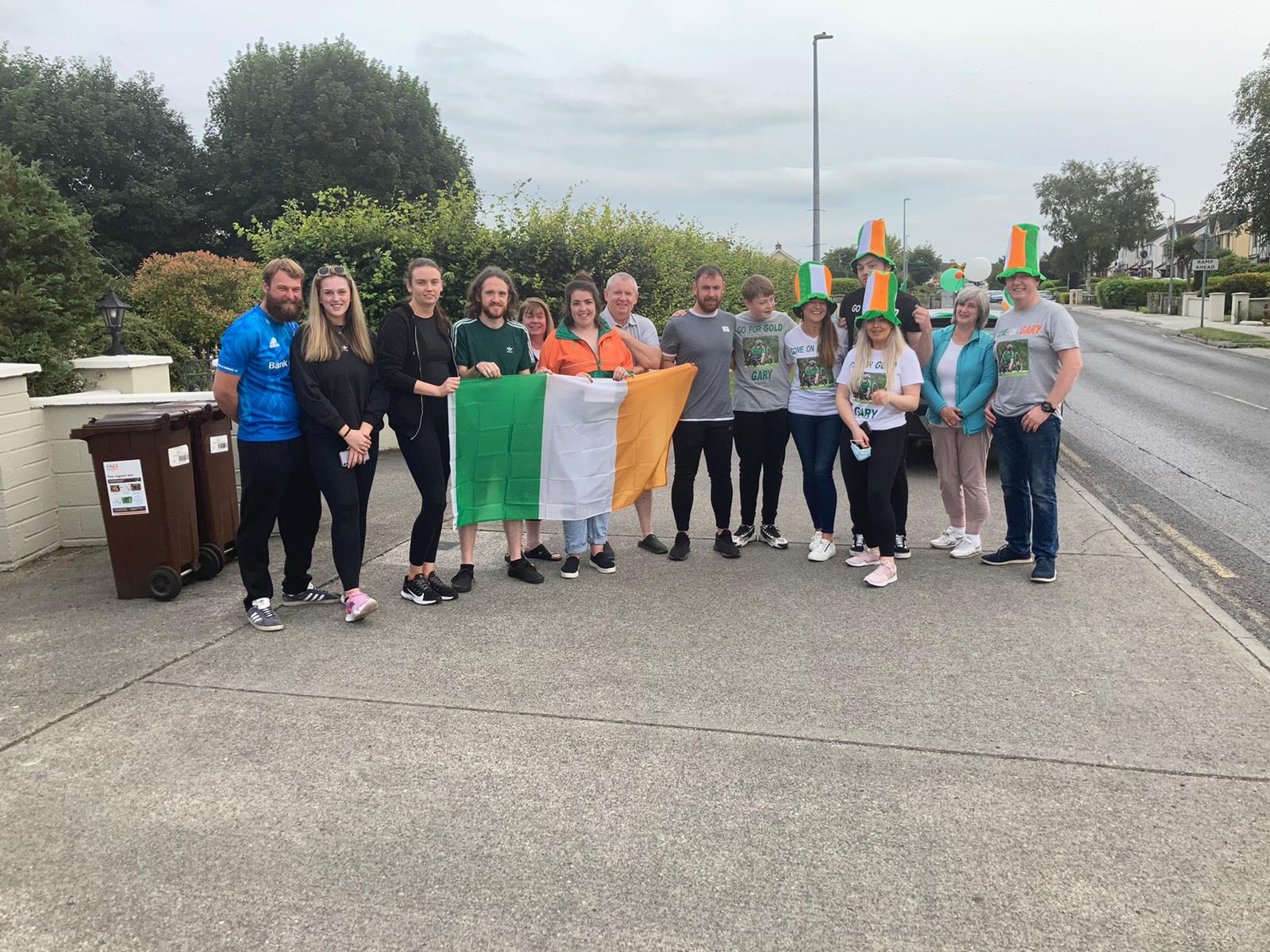 But for him, his family and those around him, he's got huge encouragement.
"All the support I could ever need," he says.
Tomorrow he heads with the good wishes ringing in his ears.
Best of luck Gary!
SEE ALSO – WATCH: Lions rugby star sends best wishes and congratulations to Laois hurlers and Matthew Whelan