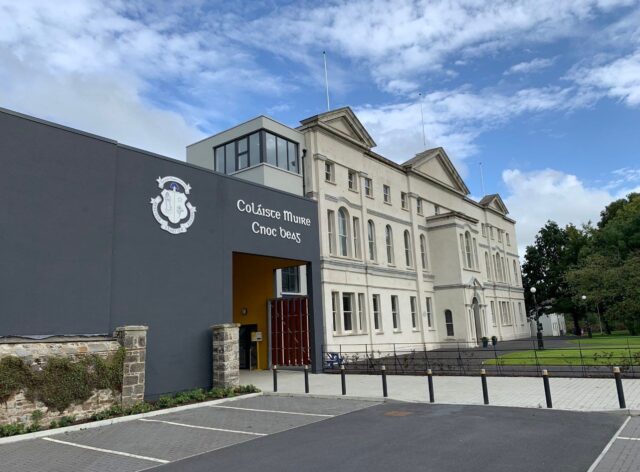 It was a momentous day in the history of one of Ireland's oldest educational facilities as Knockbeg College's brand new school was officially opened.
A crowd of around 200 people gathered outdoors to mark a day that has been a very long time in the making.
The rebuild of Knockbeg began in 2017 and cost a total of around €10 million to complete.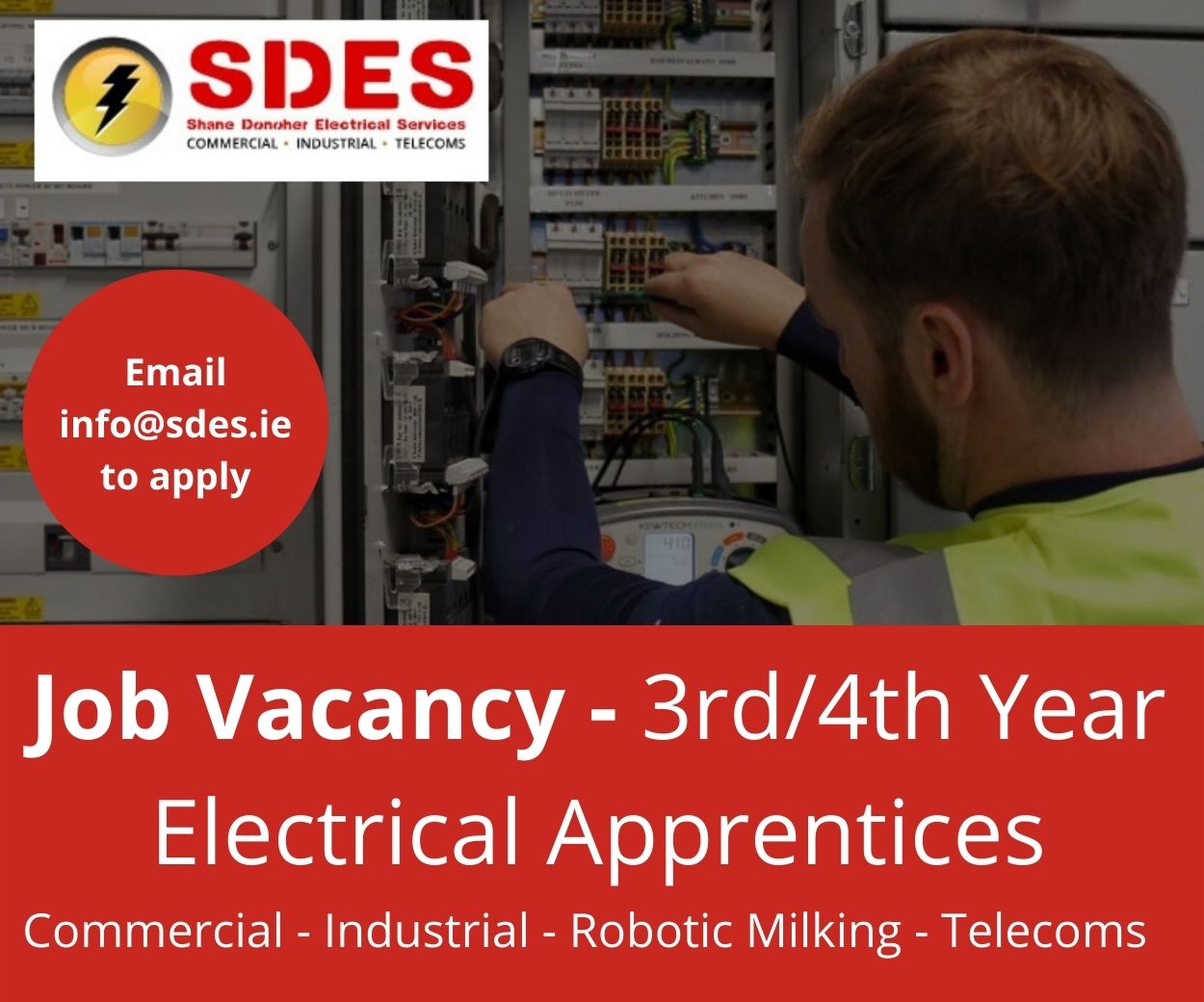 A number of rooms were demolished – beginning with the gym while 'Frankie Lyons'' laboratory was also knocked down.
As part of the works, three listed buildings were restored. This includes Knockbeg House at the front of the school which dates all the way back to 1847.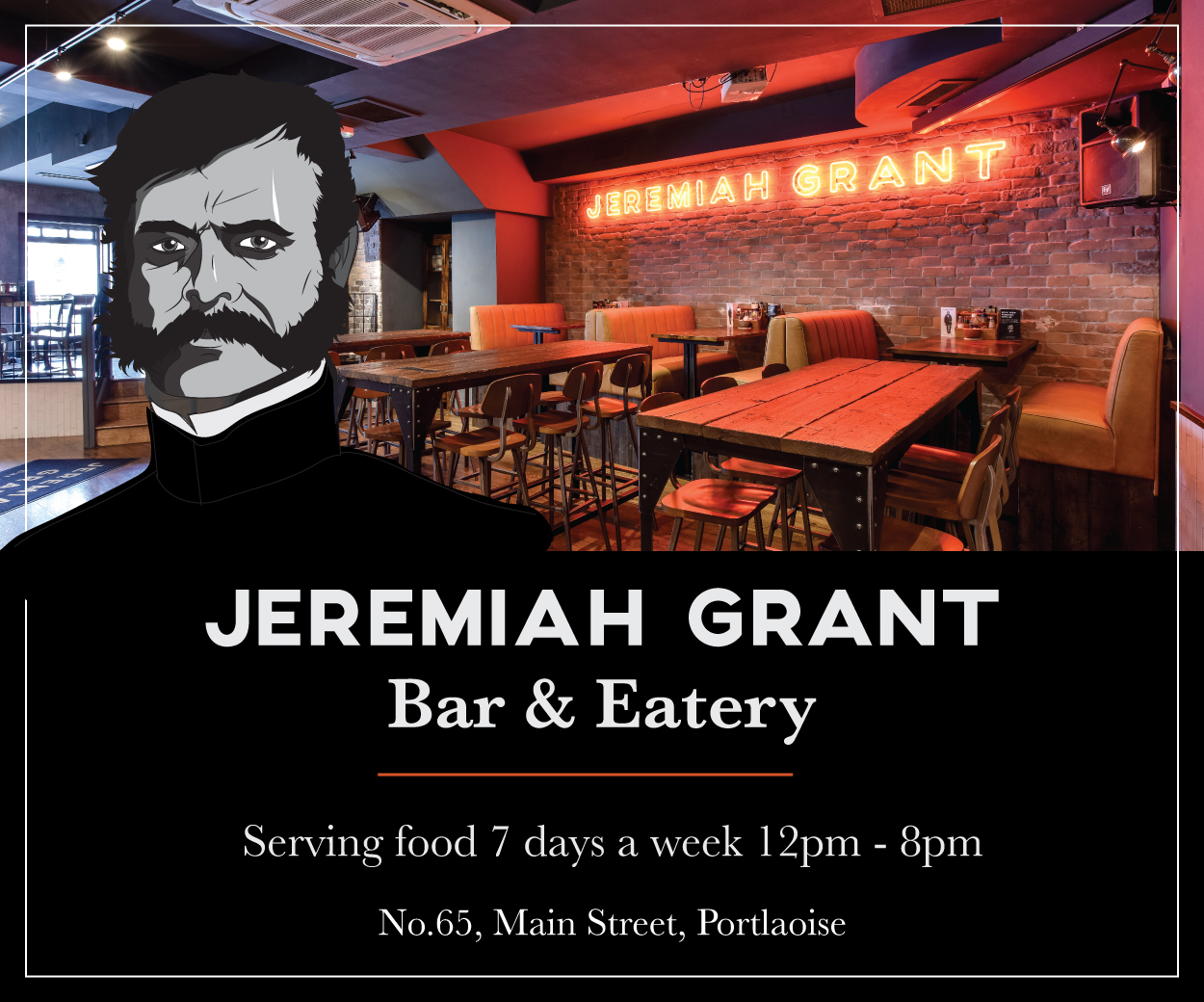 It also includes a wing, known by those who attended the school as 'Siberia', which was built in 1963.
While two new three story classroom extensions were built, including a double autism unit which have sensory rooms and gardens.
There is also a new canteen and a music room. As well as that there are four new basketball and tennis courts.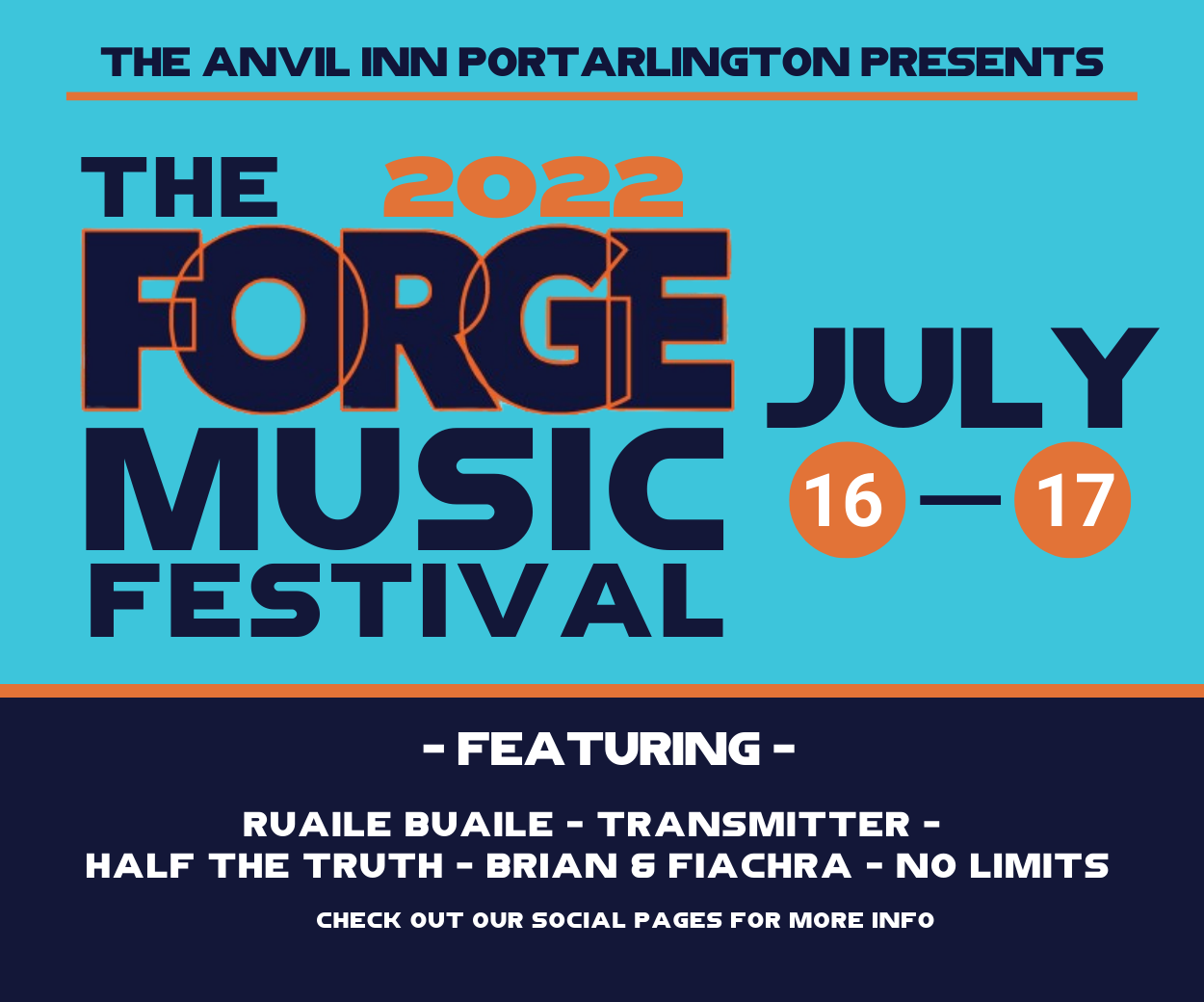 The dormitories are no more and have been turned into classrooms, science labs, a library and a study hall.
The first of the extensions was completed in September 2019 while the entire project was finished soon after.
Covid-19 held up the grand opening but Knockbeg shone in glorious sunshine yesterday as Laois TD and former pupil, Charlie Flanagan, officially opened it.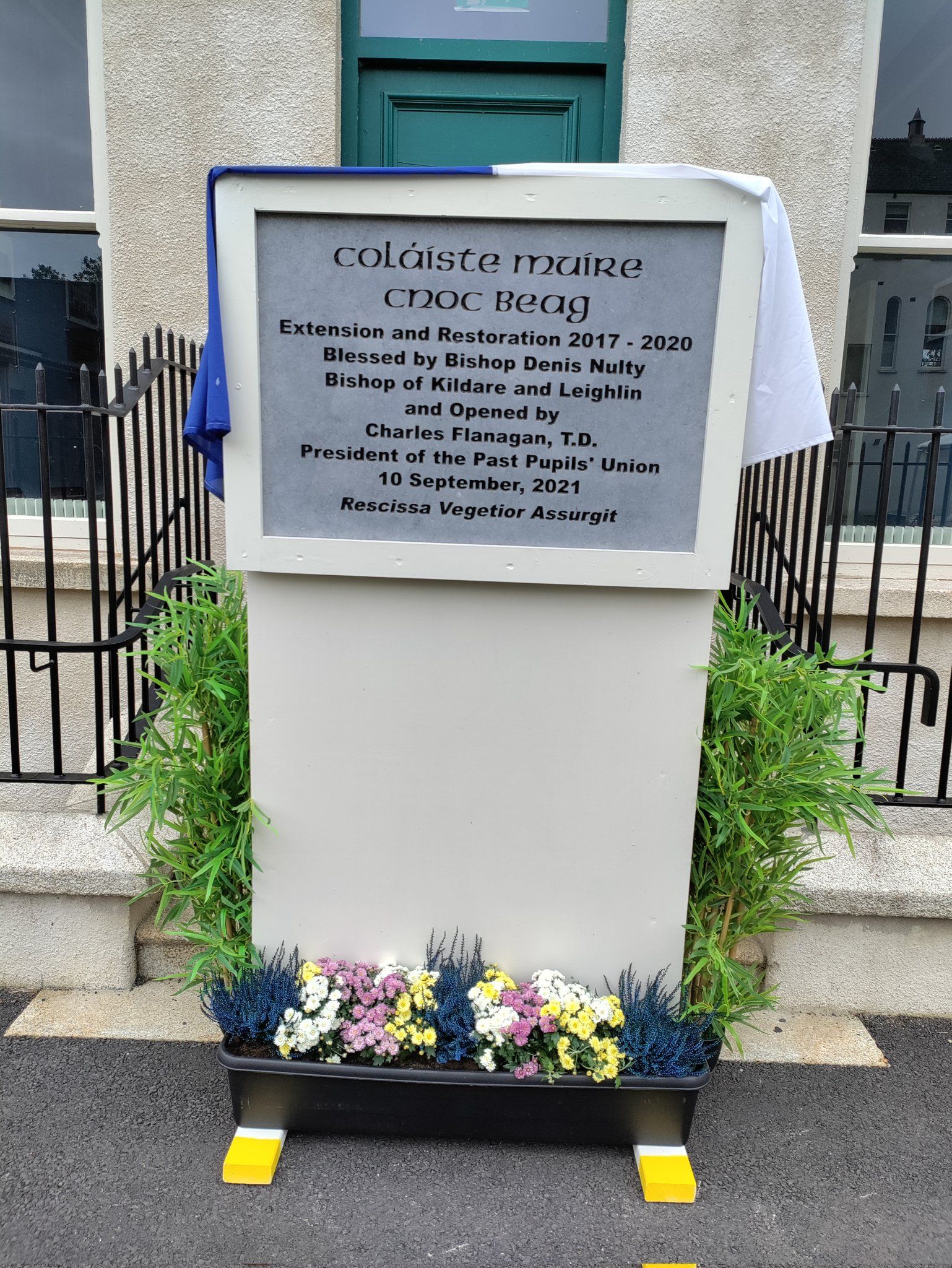 Fr John Dunphy, Bishop Denis Nulty, TD Charlie Flanagan and Principal Michael Carew all spoke in a ceremony that was presented by teacher Mr Jarleth Bolger.
Mr Flanagan, who is also the current President of the Past Pupils' Union, is very proud of his Knockbeg routes.
He said: "I am really honoured and delighted for a number of reasons to be here today on this historic occasion.
"I am honoured as a past pupil, honoured by being President of the Past Pupil's Union, honoured for being a TD for Laois and Offaly.
"While I am also honoured because of my close personal connection to Knockbeg. My mother's home was an adjoining farm at the top of the road.
"I am in admiration at the splendour of the work that has been done and I want to add my congratulations to the various teams who played their part in this wonderful project."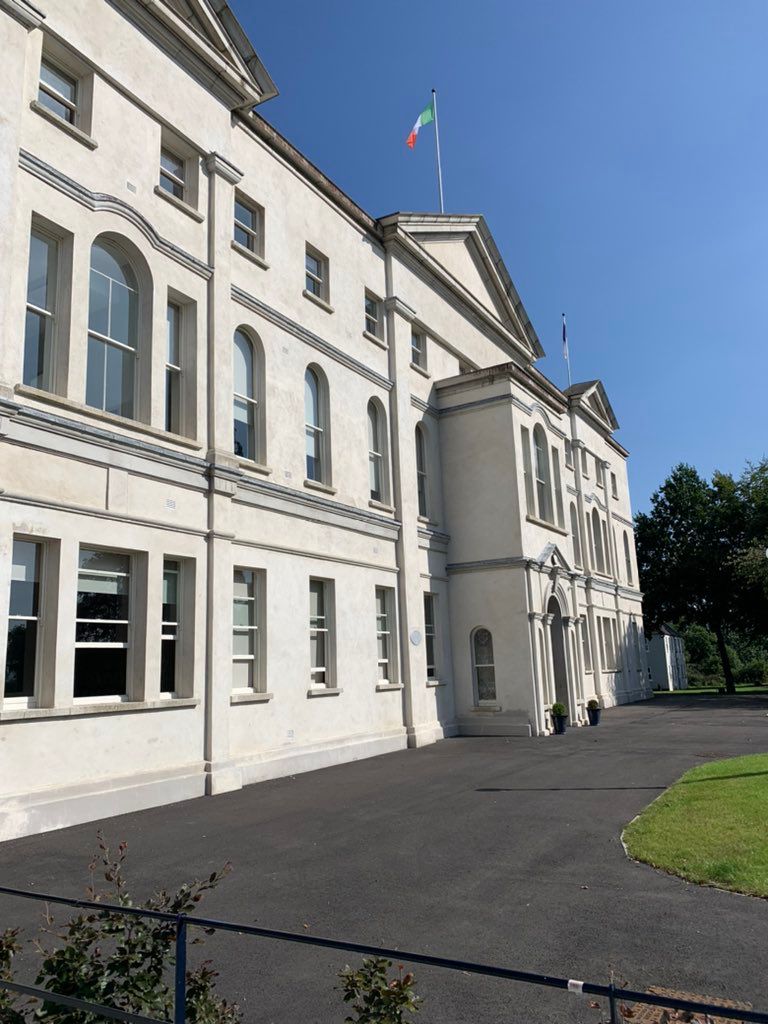 The former Minister for Justice also had some very special words for the current students in the school.
He said: "My final words go to the students of Knockbeg – especially those who have just arrived.
"May you enjoy your time here and know that many of the friends you make here, are likely to be your friends for life.
"As a student of Knockbeg, your future options are without limits in terms of opportunity and success."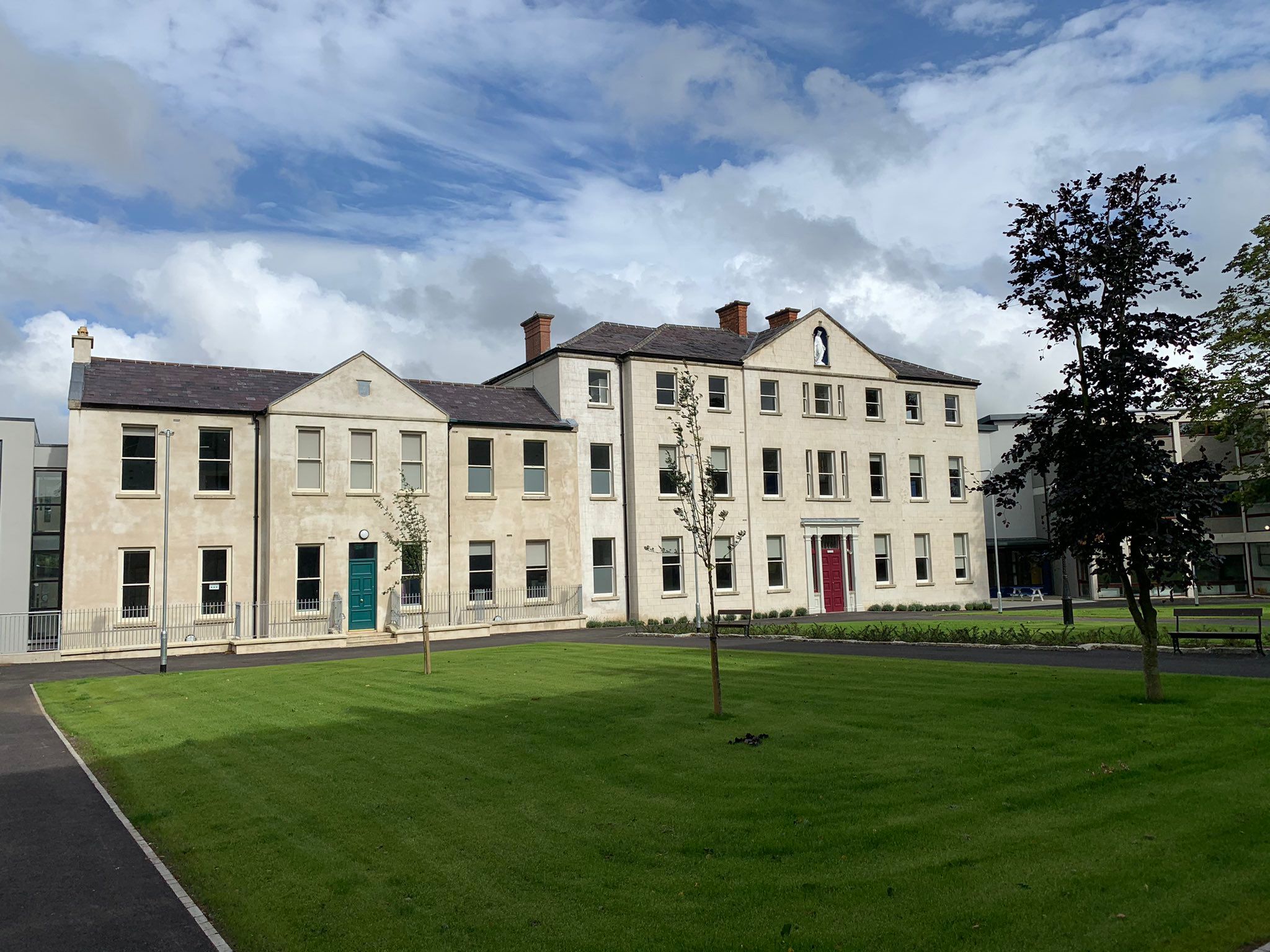 Current Principal Michael Carew explained how the regeneration project has revitalised the school.
He said: "The restoration and renovation of Knockbeg College took a long time to come to fruition – not for the want of effort from all of our school community.
"But now that we are here, I can say that the finished project is a joy to behold.
"The view as you drive down the avenue is breath-taking. The front building and original Knockbeg House has been restored to its former glory.
"The 1960s block, formerly known as 'Siberia', is apparently too warm now. But it does look like it belongs exactly where it is.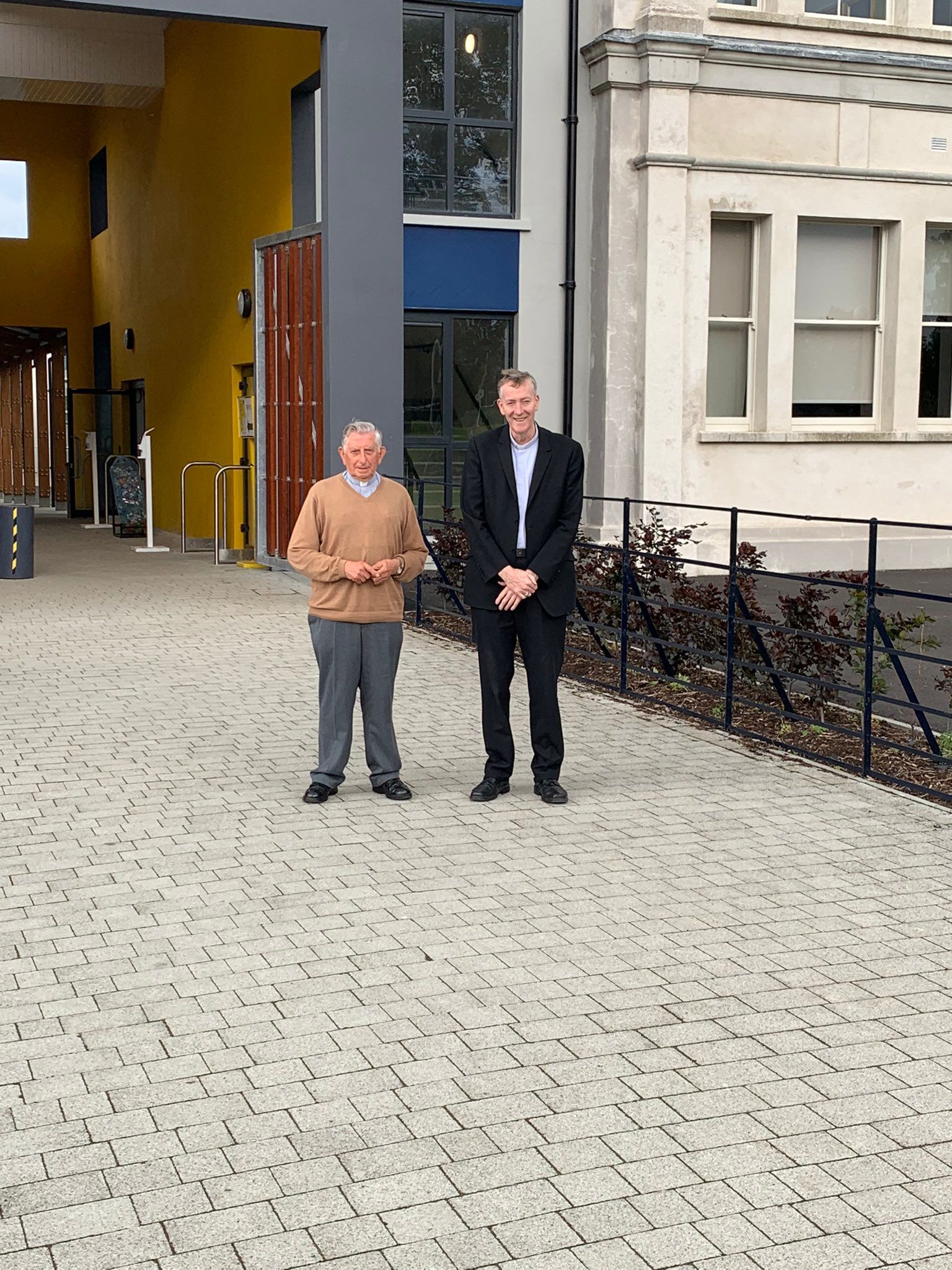 "All the extensions have been married carefully together to offer us a campus of the highest quality which is the envy of many schools far and wide.
"Before I move away, I want to thank three people who I can assure you that without, we would not be standing here where we are today.
"Charlie Flanagan moved mountains at different occasions to get this project started and we are very appreciative.
"Fr John Dunphy, as head of the Board of Management, has enabled us to do so many things and I want to thank him sincerely.
"And we simply could not have a better supporter than Bishop Denis Nulty. Without him, we certainly would not be where we are."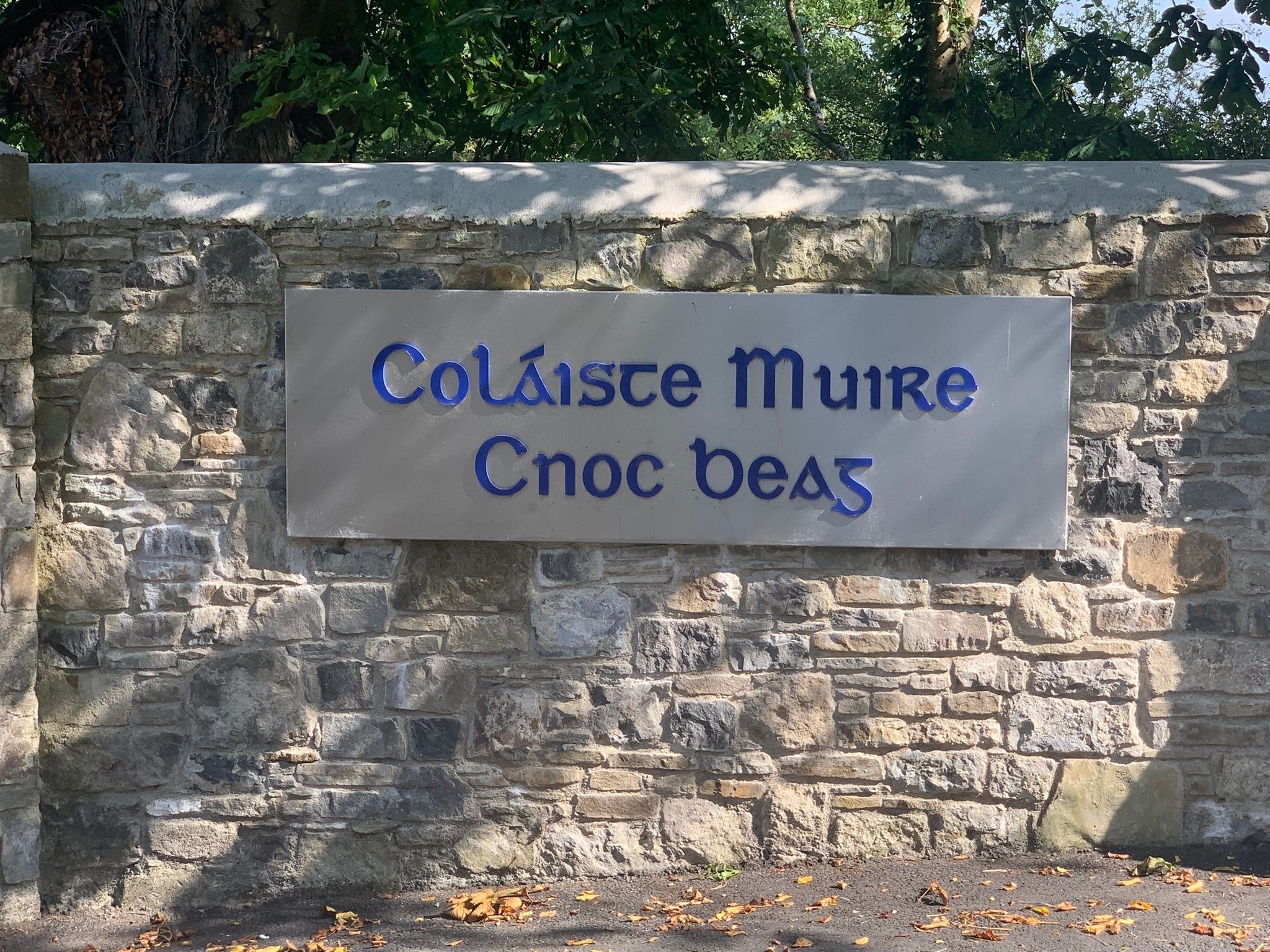 Following the speeches, there was a ceremonial ringing of bells by former principals John Curtis and Cyril Hughes plus Chris Conway – who is a former student and current teacher.
Bishop Denis Nulty then blessed the buildings before the extraordinarily talented Ms Donna Roche performed the closing hymn.
Soprano Donna Roche performes at @knockbegcollege Carlow during restoration/extension opening ceremony today. pic.twitter.com/blrW1596fD

— Chai Brady (@ChaiBradyIC) September 10, 2021
SEE ALSO – WATCH: Class drone footage of redevelopment of Laois school