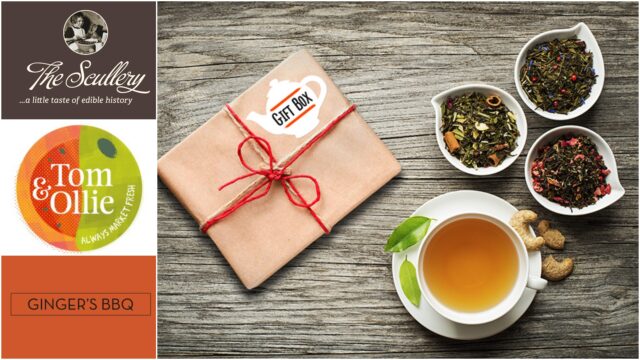 The SOLAS farmers' market has announced that it is extending its opening hours from this Saturday 2nd October, so that it will now run from 10am-3pm which is an hour later than before.
David Maher of SOLAS explains: "We have seen an enormous boost to our business since we were featured on Nationwide last week with business on most days being up over 100%.
"But nothing could have prepared us for the crowds which arrived to last Saturday's farmers' market.
"Over 1,400 customers attended on the day. Our newest food stall offering 'Sushi Mani' sold out it offering of 1,000 pieces of sushi over the day."
After the market a discussion with the stall holders agreed to extend the market by an extra hour in the hope of being better able to cope in the coming weeks.
Maher continued: "We were of course hopeful that Nationwide would give a boost to our business but we have believed 25% would have been a good result but so far the boost as been beyond our most optimistic guesses.
"We want to ensure we hopefully use our new found fame to build a solid foundation for success over the coming weeks and months so this will include extending the hours of the market and also bringing on board some really big-name artisan producers.
Tom and Ollies – over 300 types Mediterranean foods including olives, pestos …
Niks' Teas – who are joining this week with over 62 different types of tea
Ginger BBQ – Michelin star standard food from fame chef Nathan Diamond
The Scullery – 28 different types of authentic and natural Irish sauces and relishes
Maher continues: "When I think back to our initial wine and cheese evening back in May 2021 to try and get eight stall holders to agree to come the following Saturday to our market, it is hard to believe that just four short months later we have over 75 artisan food and craft business registered with us.
"We have made the decision not to extend the market past the current 27 stalls as we believe the current offering is as good as anything available in Ireland and additional stalls will just mean repetition. We want every stall each week complement each other."
Maher concludes: "We are living a chaotic but wonderful existence here at SOLAS with constant progress and innovation being accompanied by headaches and learning on the fly.
"We have many other projects which we will soon be formally announce from drive through cinemas to Solar power car chargers … it's all go!"
SEE ALSO – Check out the Solas Eco Garden Centre website here