On Friday last, Dunamase College, in conjunction with Laois School of Music, celebrated the opening of their Aonad Lán-Ghaeilge.  
As Dunamase College, or Colaiste Dún Masc to give it its Irish name, offers students the choice to be educated through Irish or English, the Aonad Lán Ghaeilge is the part of the school where Irish is exclusively spoken. 
Previously, this area was in the same building as the English-speaking school but it is now based in the old Sacred Heart primary school that is also home to the Laois School of Music.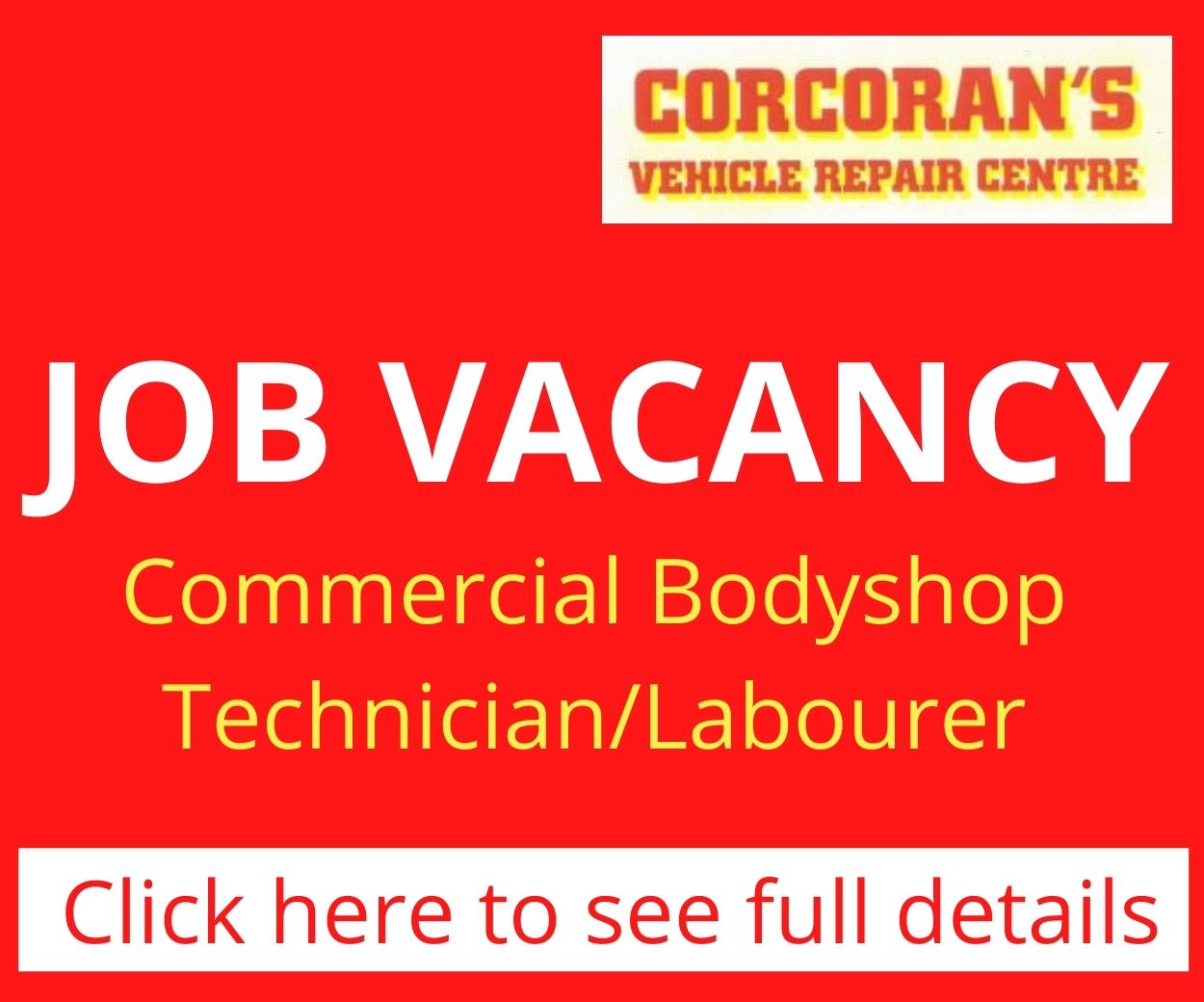 Dunamase College is Laois's newest secondary school and only opened for the first time in September 2017.
Currently the students are spread across a couple of locations in the centre of Portlaoise, including the old Vocational School and the old Portlaoise CBS building on Tower Hill.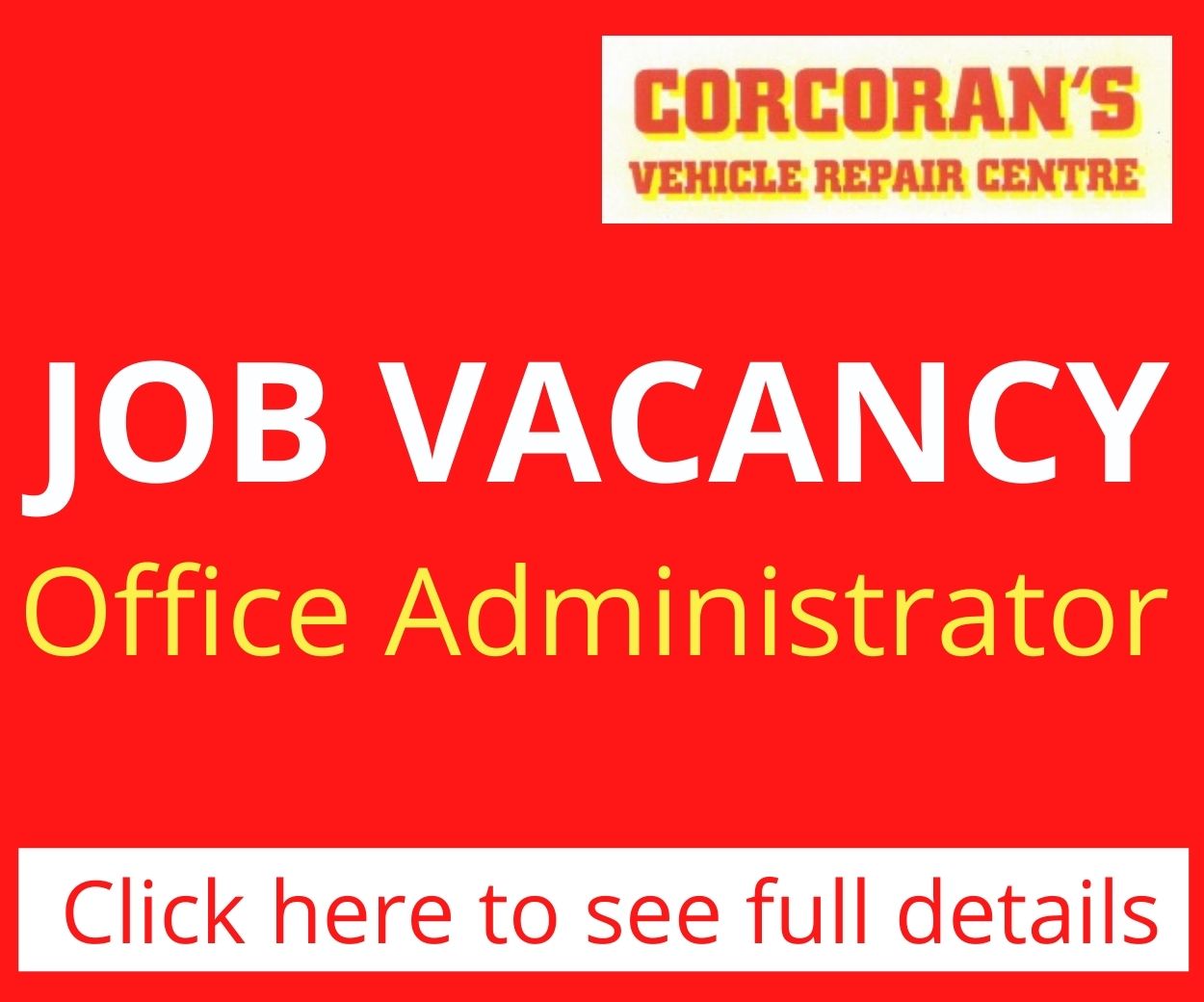 However, plans are in place for a new purpose-built school on the Timahoe Road in the town.
The site for the permanent home will have access from both the Timahoe Road and the roundabout at the primary school campus where Educate Together, the Gaelscoil, and Maryborough NS are based.
On Friday last, students, parents and local politicians were invited to share in the celebrations with refreshments and live music.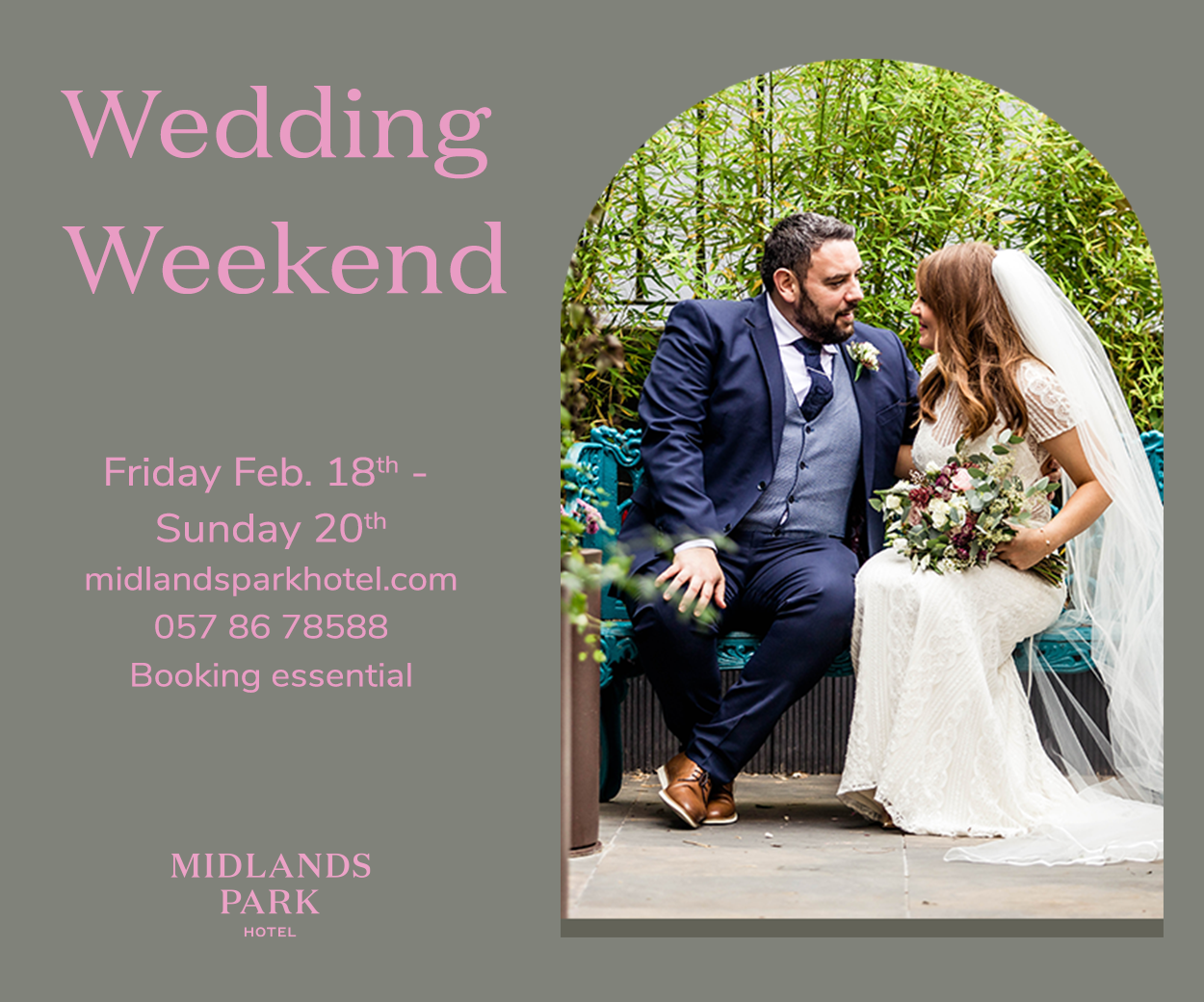 Brian Stanley, TD, was there to cut the ribbon, joined by Joe Cunningham, chief executive LOETB, principal Aoife Elster, deputy principal Claire Fitzgerald and múinteoir i bhfeighil Aoife Quirke.
You can check out the video below as well as a selection of images from the event.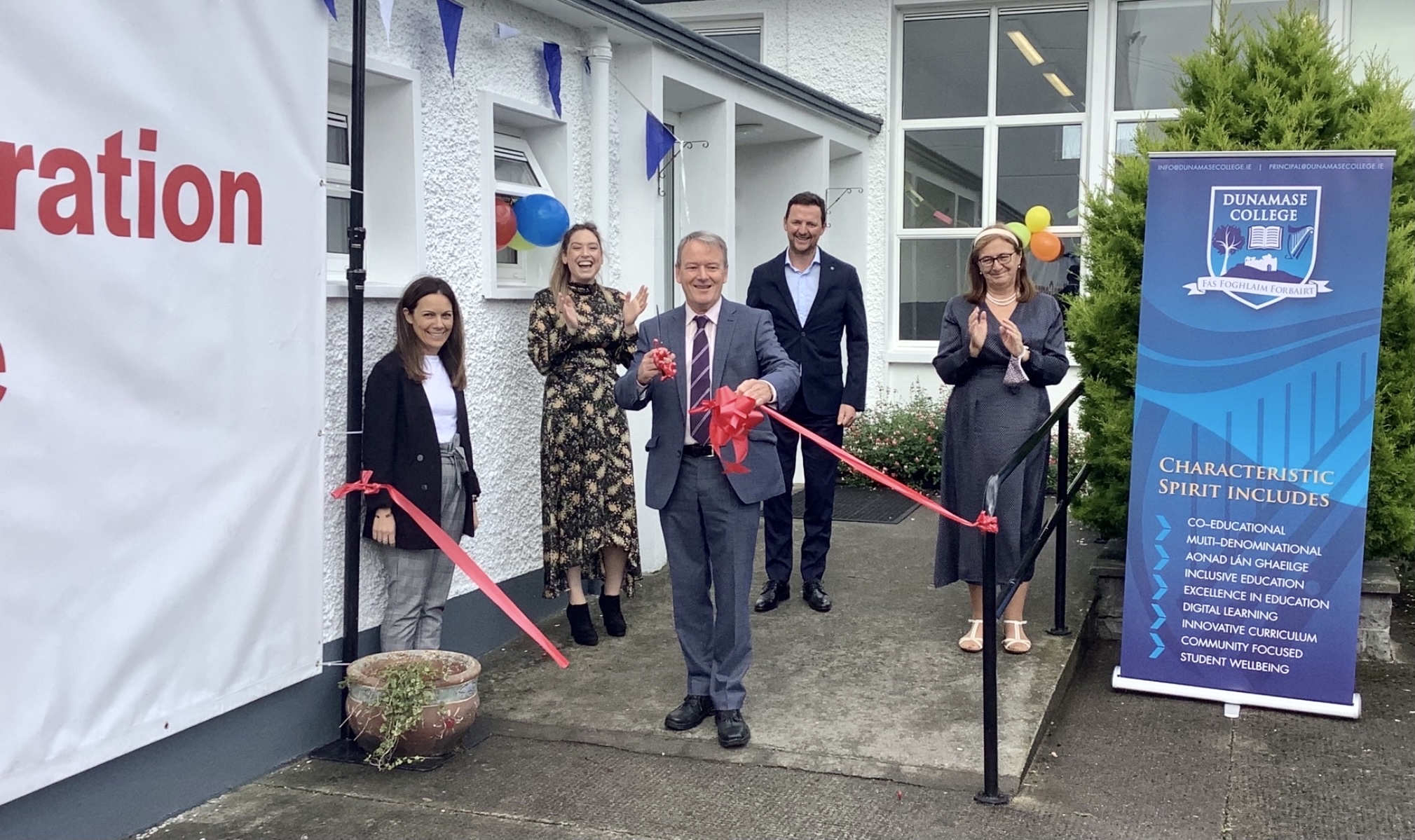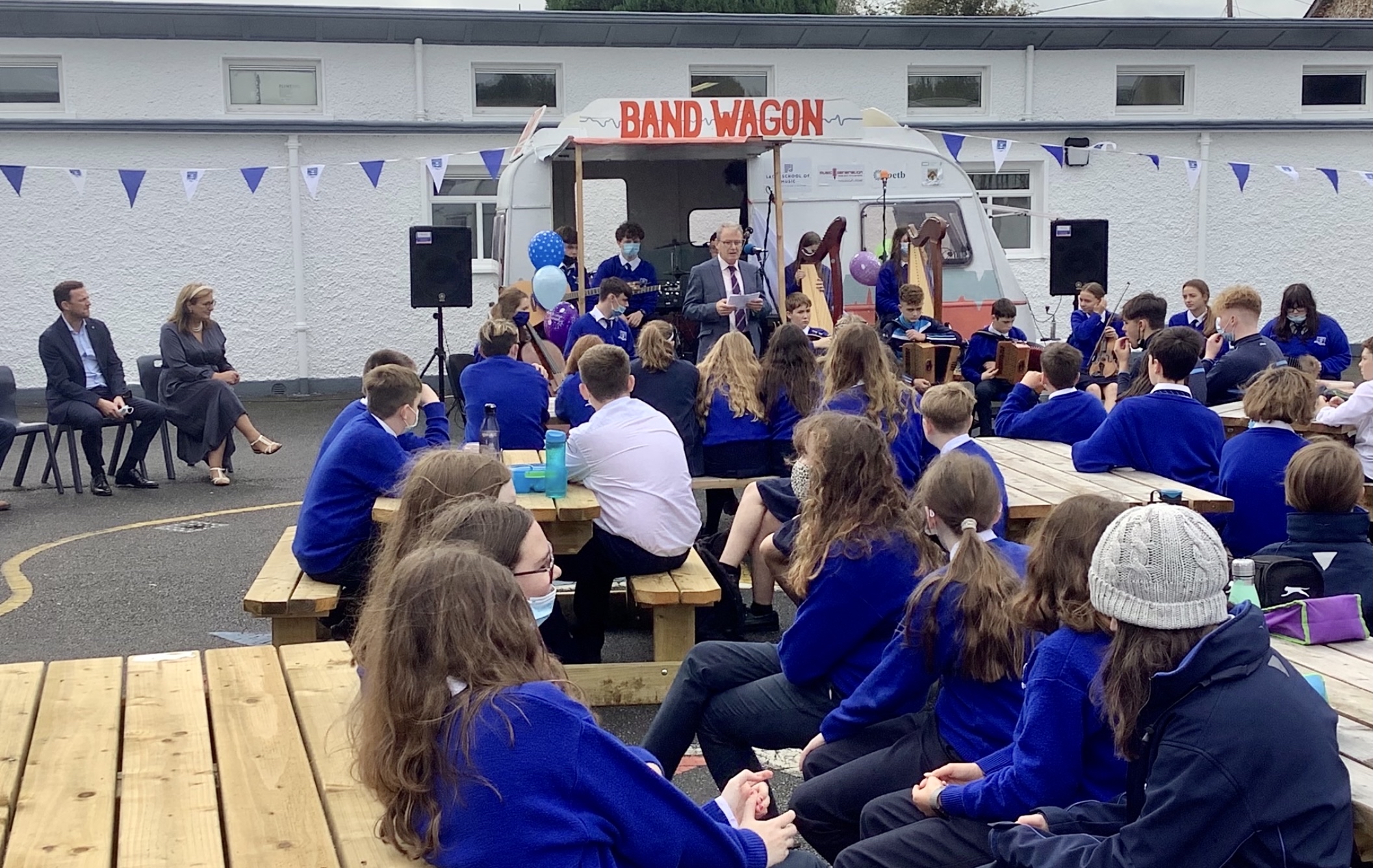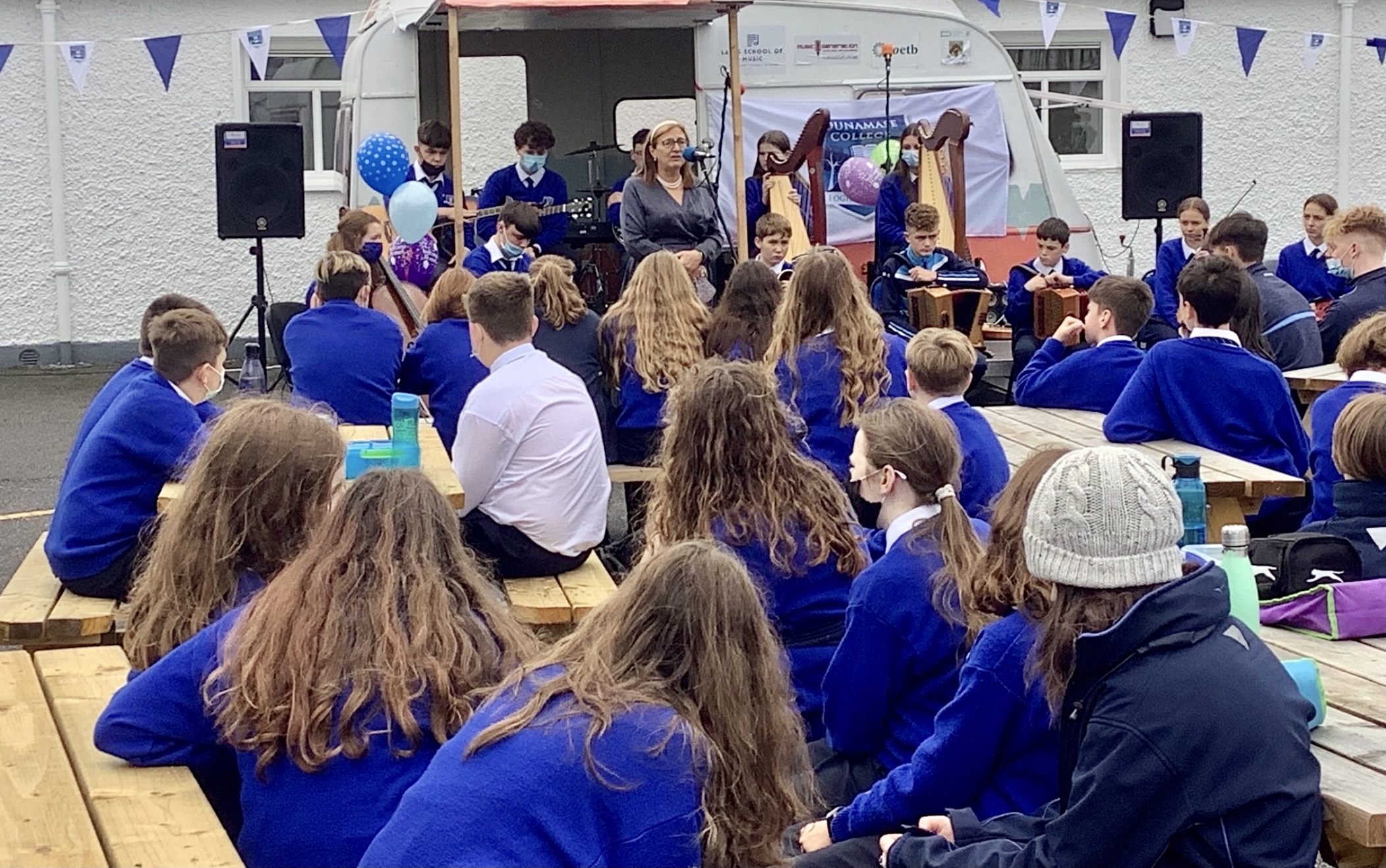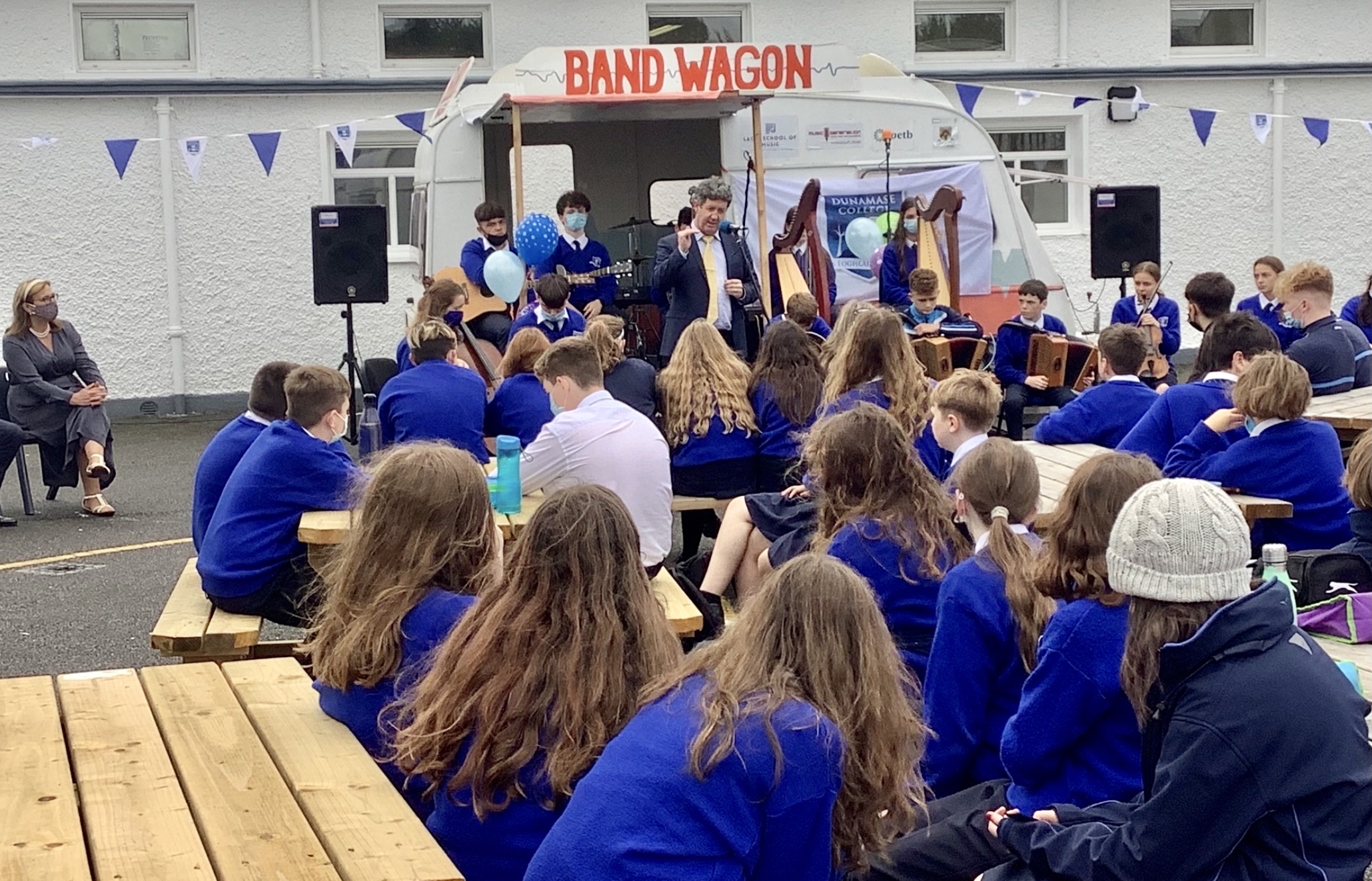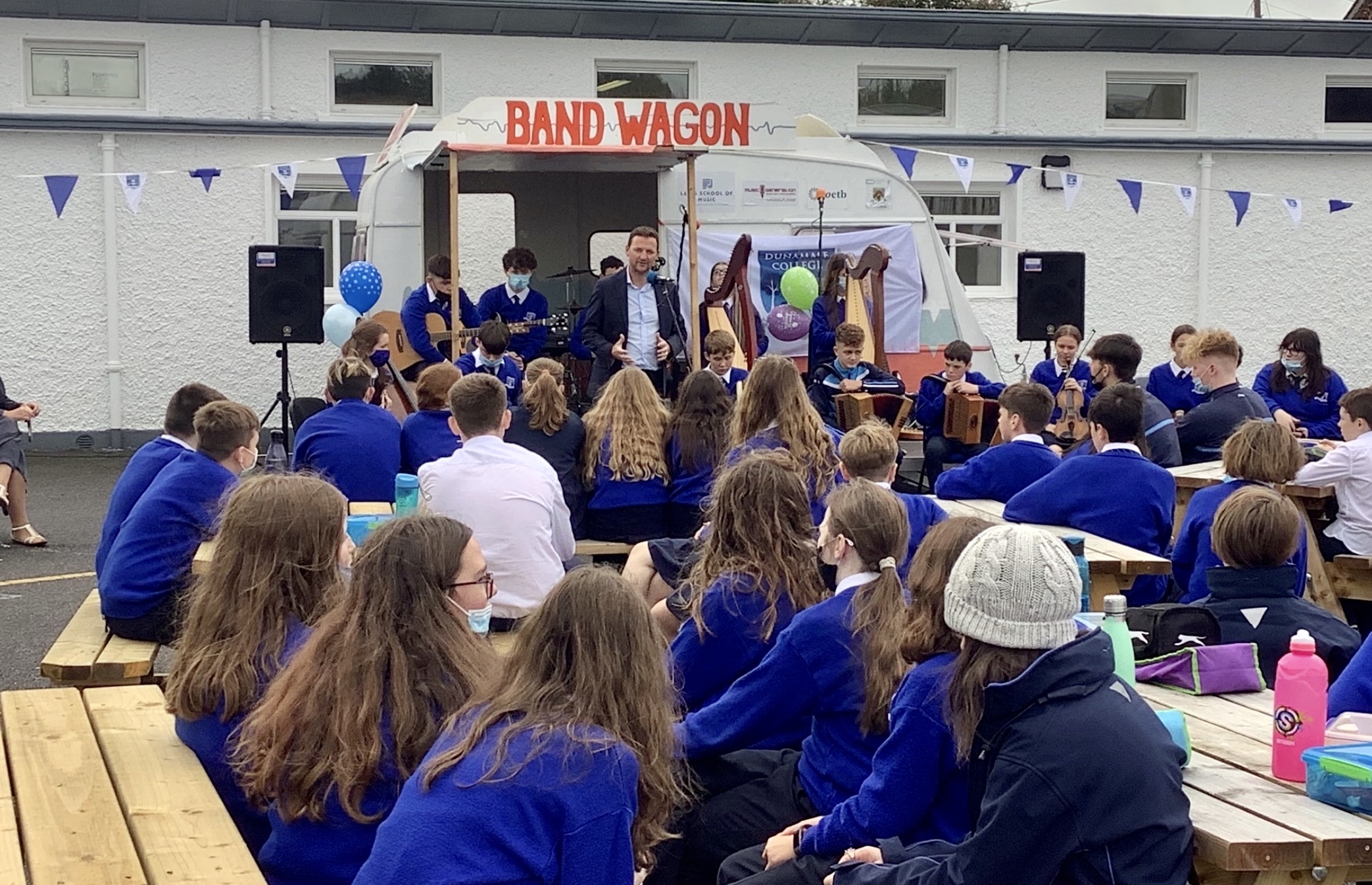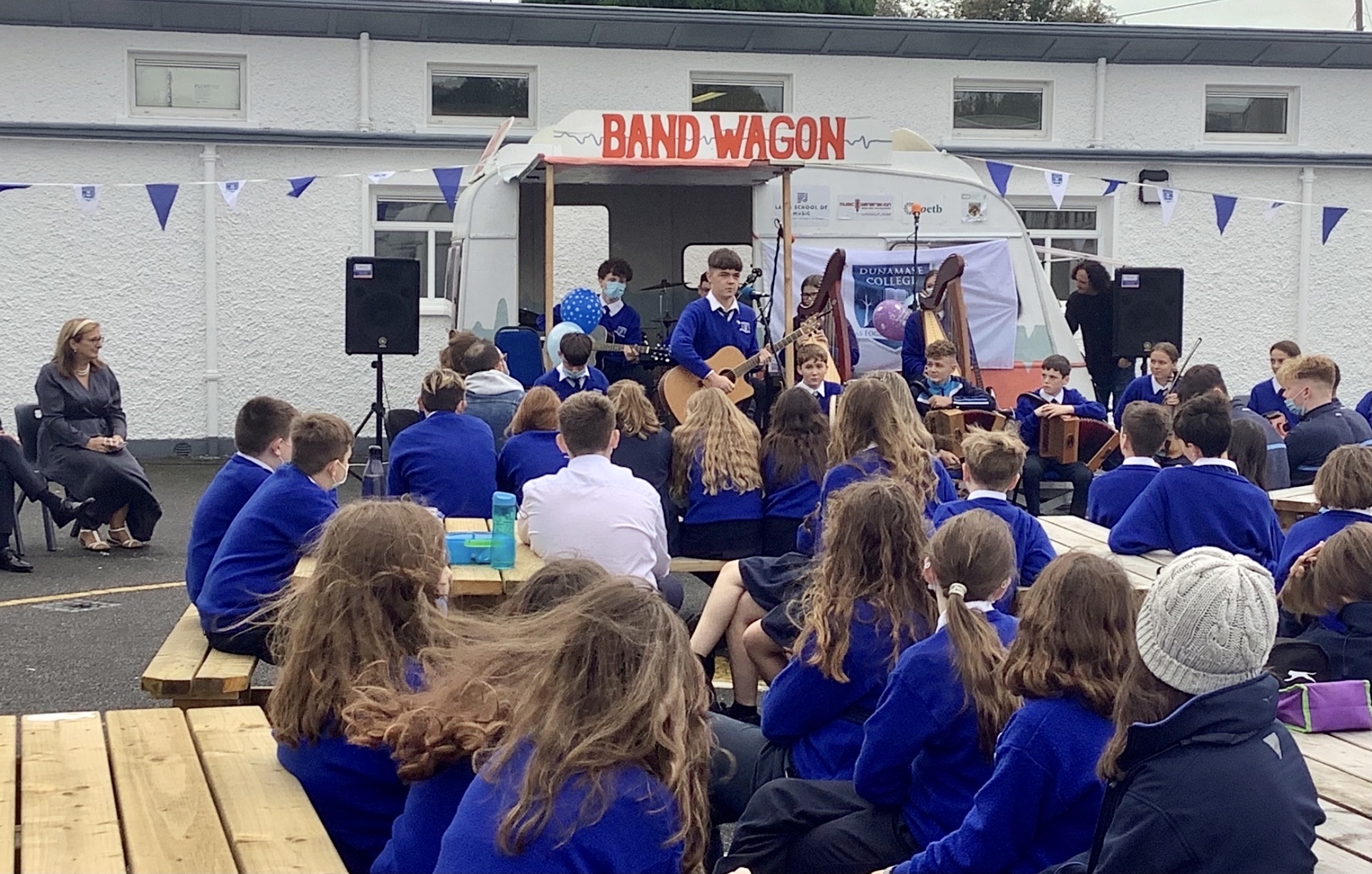 SEE ALSO – Former Laois captain set to be part of new senior football management team