Portlaoise 37 Coolmine 26
Leinster League Division 2A Round 3
Portlaoise men's rugby team put in one of its best performances in quite while to get its Leinster League campaign back on track on Sunday.
Having finished strongly to see off Wexford Wanders in their opening game, they were disappointed to lose out to North Kildare in a game the felt they could have won.
While only two games had been played Dublin side Coolmine travelled to Togher as Division 2A table toppers. But Portlaoise, while taking time to grow into the game, emerged victorious and secure not just a win, but with a bonus point while denying the visitors a losing bonus point.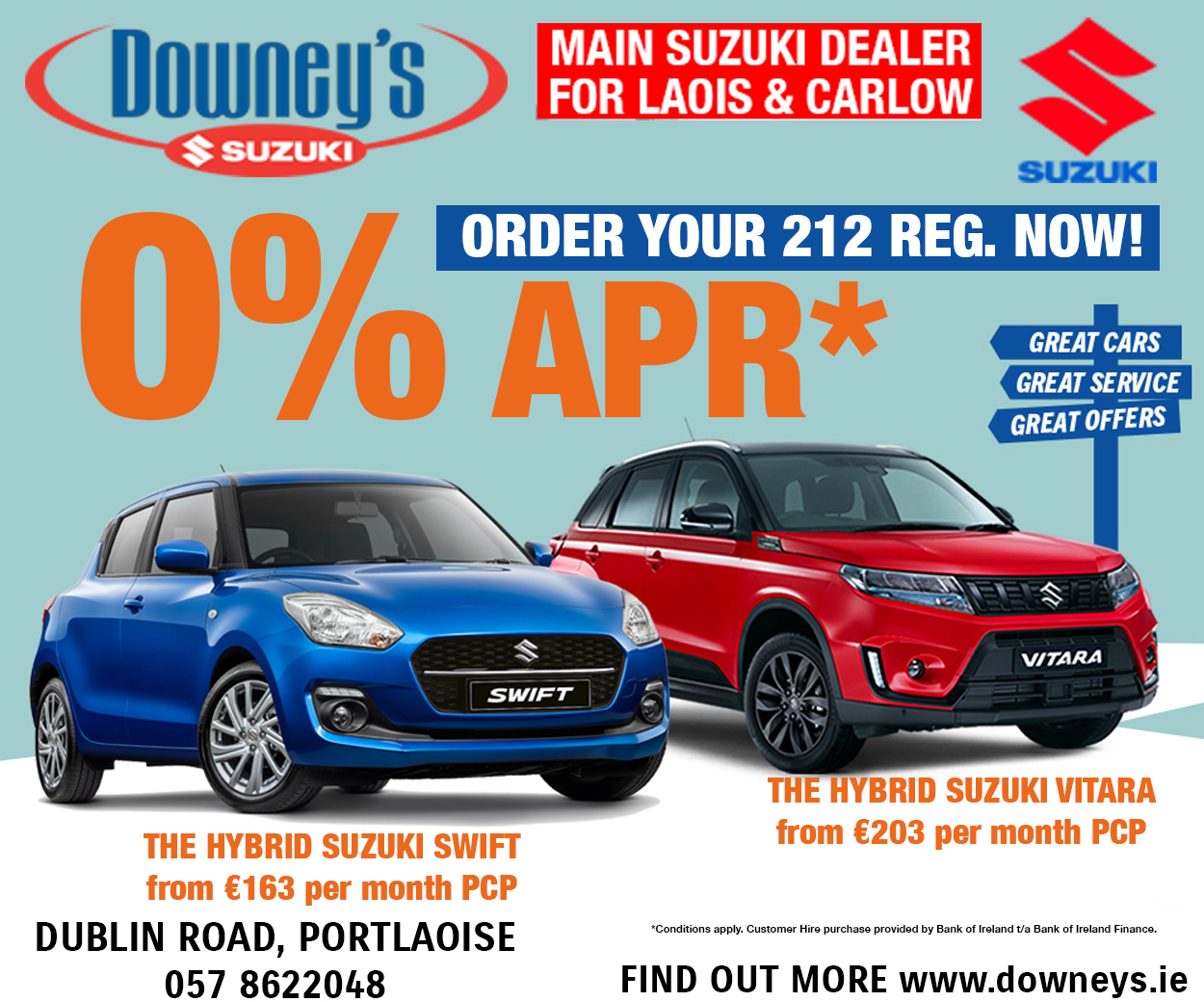 For the opening 20 minutes or so things did not look all too bright for the home side.
Coolmine looked very sharp particularly when spreading the ball wide. It has to be said they were aided to some degree in this period by poor defensive play by Portlaoise.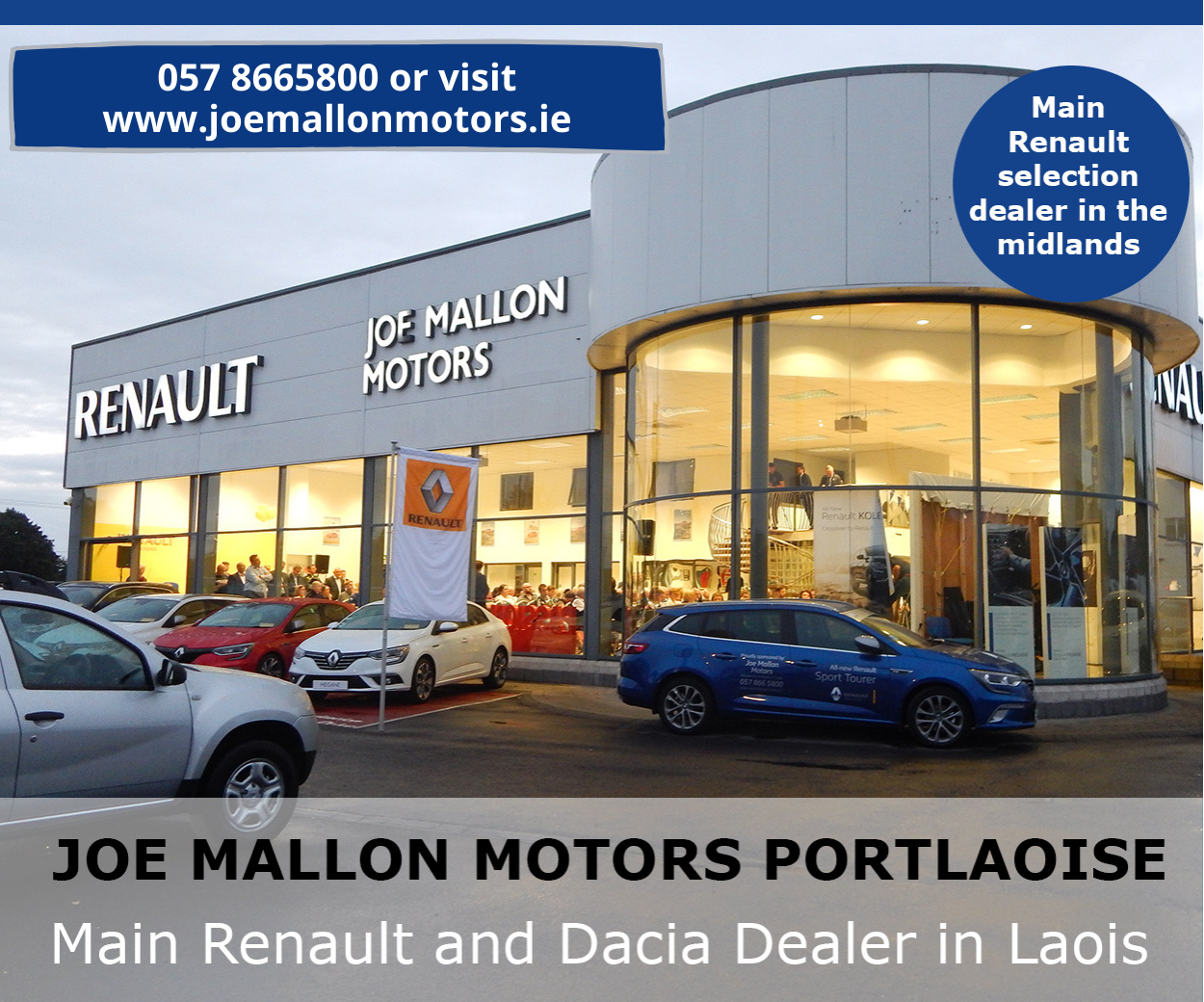 But as the half wore on Portlaoise got their act together. The forwards carried and defended well with Ryan McEvoy, Brian Flannery, Eoin Keenan and Mark Sherlock to the fore.
The youthful second-row partnership of Michael Rigney and Eoghan Brennan excelled in the line out as well as their general play. There was also a welcome return to play for captain Ross Cooper.
While the back line as a whole were impressive special mention has to be made of another youthful pairing at half back, Jack Reddin and Niall Keenan.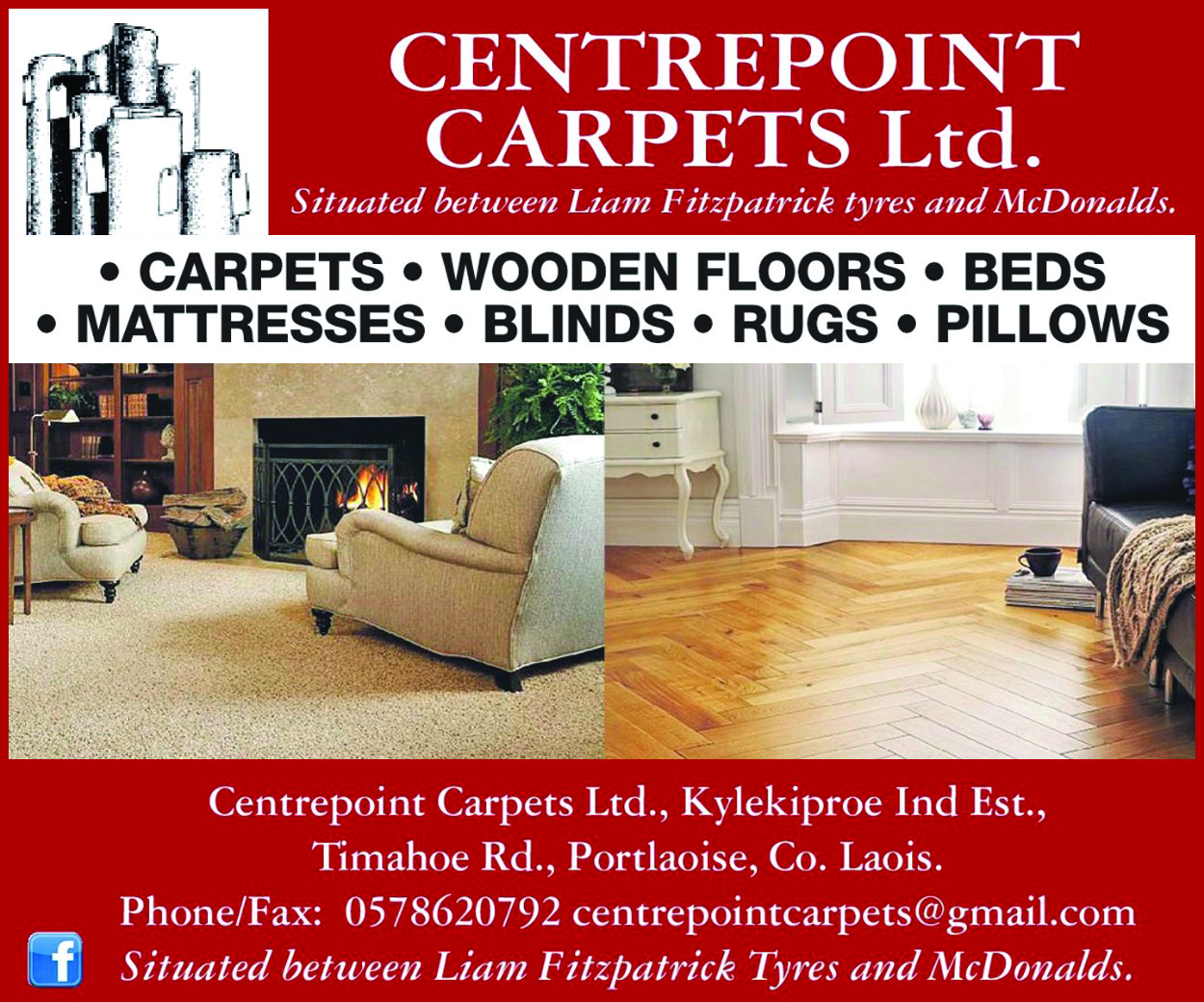 Both are improving with every game and on Sunday Reddin distributed well and was on top form with his boot kicking three conversions and two penalties.
Keenan got his back line moving and made a number of telling breaks in the second half.
Played in perfect conditions it was the Dublin club which impressed early on as played ebbed and flowed until they opened the scoring with a defence splitting move from a scrum that ended with their full back scoring a try.
When they were caught offside four minutes later Keenan brought it was to a two-point game.
But all the while Coolmine's pace and movement was unsettling Portlaoise and a lovely side-stepping run from their outhalf saw his cross the line and the conversion was added to leave Coolmine leading 12-3 with 19 minutes gone.
But Portlaoise were beginning to get a foothold in the game but were still finding it hard to break down the visitors' defence. That is until the 32nd when when after a series of mauls Ross Cooper crashed over to leave the score standing at 12-8 in favour of Coolmine at the half time break.
Buoyed by the confidence of that try Portlaoise re-emerged a different side. Playing with much more purpose they piled the pressure on.
They received their reward nine minutes into the new half when Cooper sliced through the Coolmine cover and made great ground before offloading to Reddin to score. He added the points and suddenly Portlaoise were in front, and they were to never look back.
The third try was a thing of beauty. Created by the forwards mauling, Reddin set Keenan away and he linked up with the supporting winger Killian O'Connor. He in turn gave the ball back to Keenan who spotted the gap and crossed for try. Another successful kick from Keenan left the score standing at 22-12 with 53 minutes on the clock.
Three minutes later that was 25-12 thanks to another Reddin penalty.
There was another Portlaoise try at the start of the third quarter. This time Philip O'Brien, Eoin Keenan and Ross Cooper combined to set the half-backs away for a try with Reddin again on target from the conversion.
Eoin Keenan was yellow carded in the 71st minute and a combination of numerical disadvantage and possibly complacency resulted in Portlaoise play getting a bit messy.
This allowed Coolmine to pull back a try in the 72nd minute and to their credit they piled the pressure on Portlaoise looking to at least get a losing bonus point. But the defence stood solid and somehow stemmed the Coolmine effort.
And it was a case off keeping the best wine until last. With 82 minutes on the clock Portlaoise scored a try that will be long talked about.
From a lineout 25 metres or so from the Coolmine the front and back jumpers separated leaving gap in the middle. Hooker Ryan McEvoy popped the ball to Ross Cooper who sailed through the hole but still had to shake off the challenge of two defenders before touching down.
Coolmine were awarded a penalty try minutes later but it was of little bearing, Portlaoise had returned to winning ways and now have two weeks to prepare for their next game away to Athy in round four.
PORTLAOISE: Tommy Martin; Killian O'Connor, Sean Mullin, Simon Williams, Philip O'Brien; Niall Keenan, Jack Reddin; Brian Flannery, Ryan McEvoy, Harry Lalor; Michael Rigney, Eoghan Brennan; Eoin Keenan, Mark Sherlock, Ross Cooper.
Replacements: Christopher Cahill, Eanna Delaney, Paddy Coss, Jason Holohan, Iain Corrigan
---
Portlaoise 43 Garda 0
Leinster Women's League Division 3
Portlaoise Women's rugby team are determined to get promoted this season so every victory will be crucial and a win like this on Sunday will give what is a relatively inexperienced side a lot of confidence.
It has to be sad the writing was on the wall from the opening seconds of the game. Hardly had the kick off been take by Garda when Portlaoise countered.
The ball was swiftly spread across the backs to Rachel Palmer and the fleet-footed winger cruised around the covering defence to run in under the posts and added the conversion.
Three minutes later the score was doubled when Sandra Keegan made a blistering break to race in under the posts from deep inside her own half and again the conversion was added on.
Portlaoise were not even hampered by losing Sarah Miller after just five minutes to a bad looking ankle injury to be replaced by Denica McGrath. It is just hoped that she can make a speedy recovery and get back into the action.
Rachel Palmer sped to her second try in the sixth minute before Jenny Keegan crossed the whitewash again and both tries were converted for good measure.
Play became a bit disjointed them and with a few injuries disrupting proceedings the try scoring dried up a bit.
However, before the half time break Rachel Palmer again showed her pace when outstripping the Garda covering defence to score her third try.
This time the conversion came from scrum half Sandra Keegan continued with her good play in the second half scoring another try which she also converted.
The scoring was rounded off when replacement prop Aoibheann O'Sullivan got the touch down.
Lynn O'Callaghan was named player of the game just edging out Sandra Keegan for the accolade.
Portlaoise have a break of a week now but will need to be at their best when they must travel to Naas on Friday 29 October for a game under lights.
PORTLAOISE: Lynn O'Callaghan, Jenny Keegan, Sarah Miller, Ellen Booth, Rachel Palmer, Amy O'Callaghan, Sandra Keegan, Yvonne Palmer, Stephanie Gleeson, Aoibheann Hearns, Aoibheann Egan, Emma Smith, Richenda Delahunty.
Replacements: Denica McGrath, Charmaine Gardiner, Catherine Delaney, Rebecca Mullins, Kiva Hearns, Nicola Rowland, Aoibheann O'Sullivan
SEE ALSO – Former Laois captain set to be part of new senior football management team