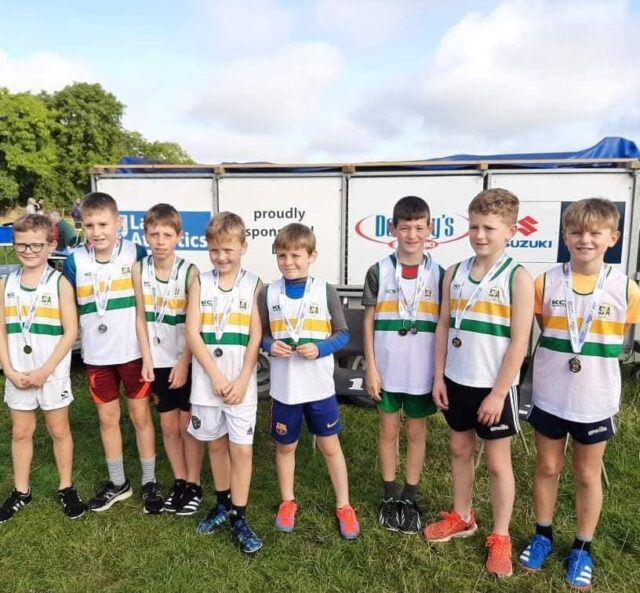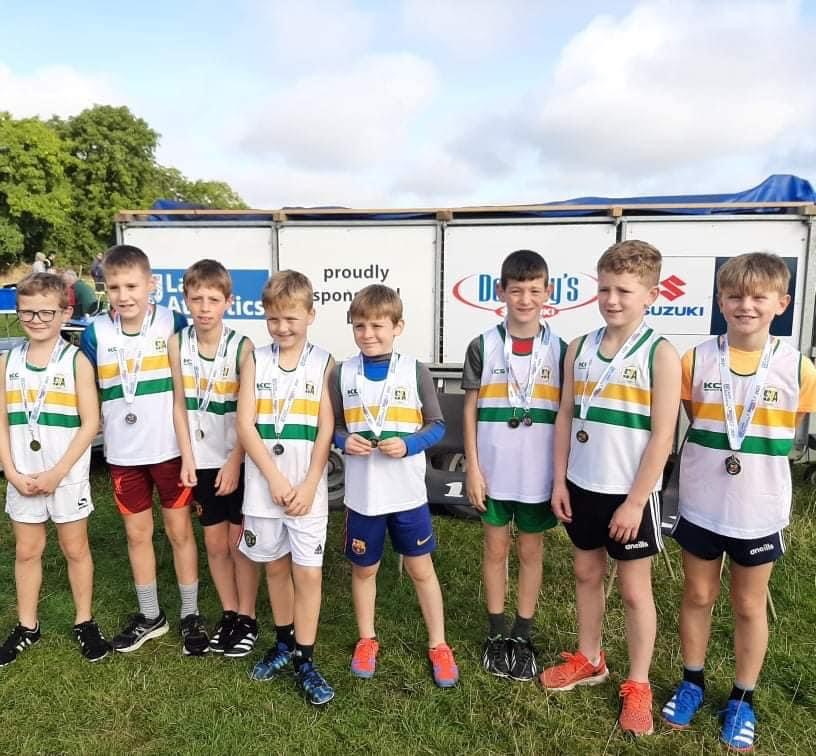 The Laois Cross Country Championships was held over the last two weekends in different locations on opposite sides of the county.
Day 1 of the Cross Country calendar was held recently in Bernard's field, Tolerton.
A huge St Abban's crowd arrived with great anticipation for their first Cross Country outing. On home soil, the club gathered a huge 16 team medals with 7 individual victories across the 12 races.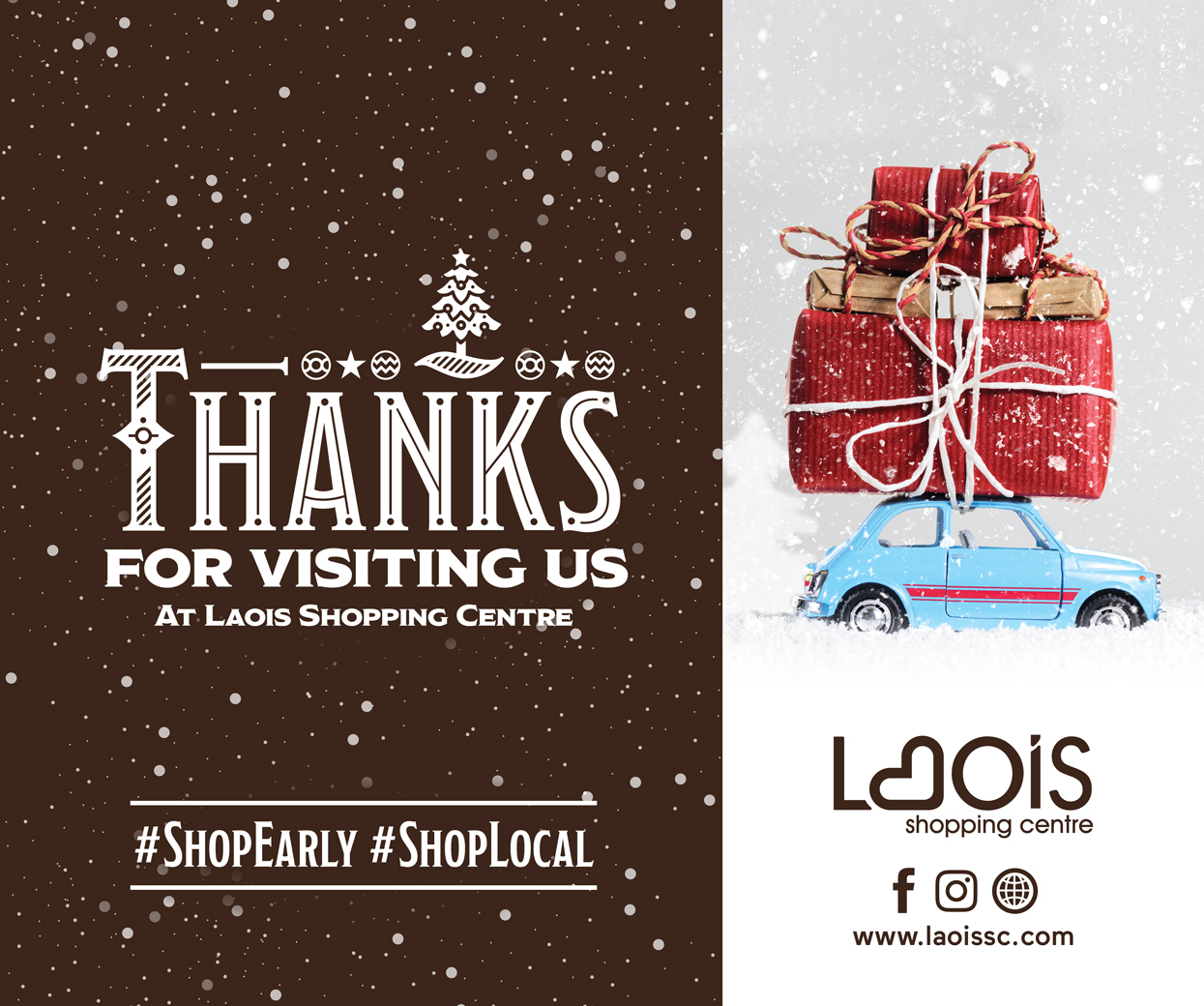 Over 120 athletes competed for the club on day one of the County Cross Country championships with each and every one of them doing themselves, their families and club very proud.
Individually, St Abban's had many race winners; Sophie Dowling U-10, Shane Kelly U-10, Ciara Milton U-12, Shane Kelly U-12, Jack Fenlon U-18 and Ríona Ní Mhuireartaigh in the Novice ladies.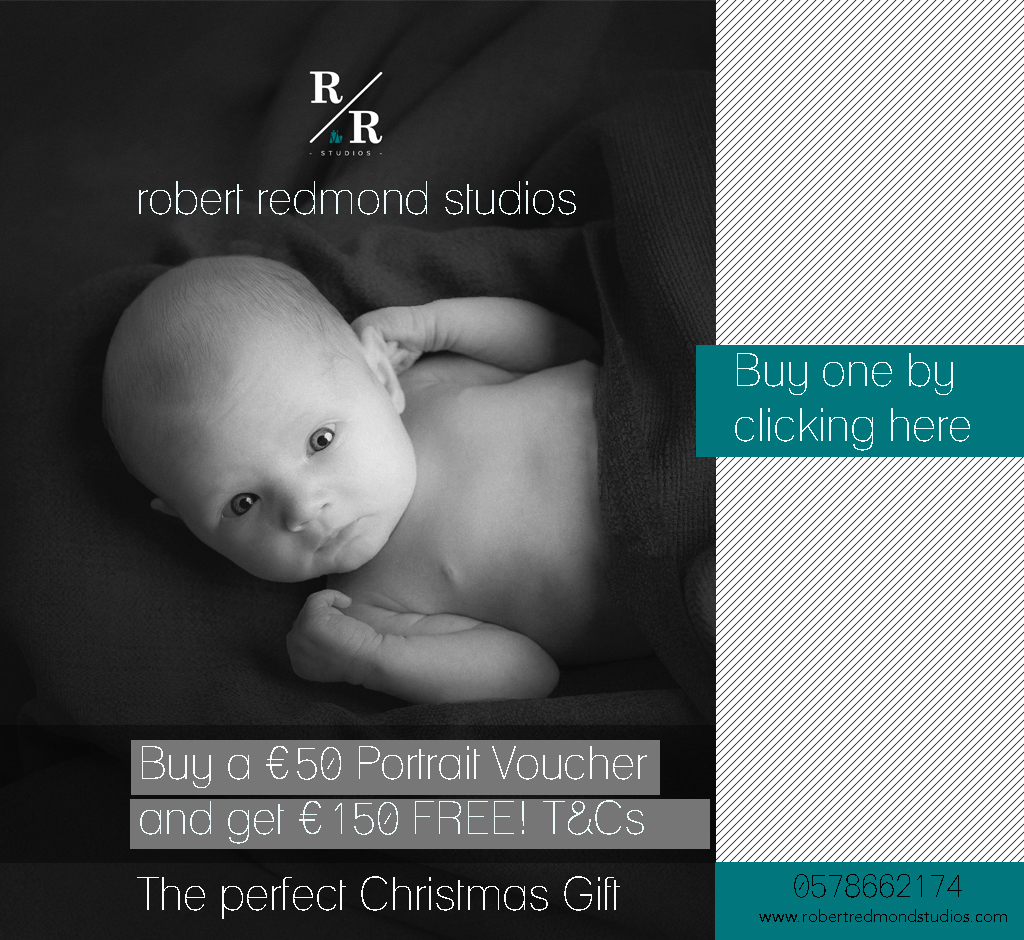 While podium finishers included Abigail Daly U-10, Eoin Dowling and Darragh O'Sullivan U-10, Katie Hartnett and Laura Malone U-12, Micheal Brennan U-12, Cara English U-14, Katie McGrath U-16, Roisín Dunleavy Novice ladies and TJ Burke in the final event, the Novice Men's race
Day 2 was set on a completely new course in Cappakeel, Emo, but nonetheless saw club athletes turn out en masse.
With unusually mild weather over the past month, the course was in perfect condition, almost too good for Cross Country running.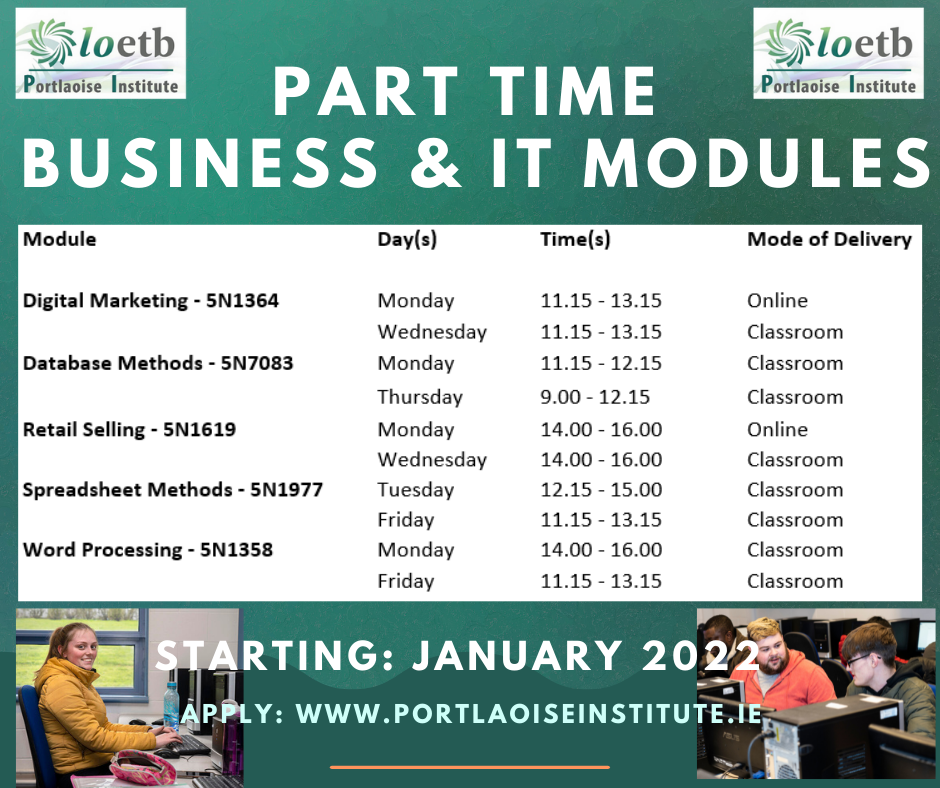 Once again the club was hugely successful with 18 team medals gathered on the day.
Added to this, they had five race winners along with a number of podium finishers.
A spokesperson for St Abban's said: "Many thanks to all the club members who helped out with the successful running of the event on Day 1.
"A special mention to Bernard Graham for providing a top class facility for Cross Country running.
"On Day 2, everybody did themselves, their family and the club extremely proud on the day.
"All of these fantastic results don't come without an immense amount of hard work and dedication by athletes, coaches and parents.
"Many thanks to everybody involved who helps to make the club so successful on days like these.
"A special mention must go to all the coaches who give freely of their time to develop athletics within the community.
"We now set our sights on the Leinster Cross Country events which will be another step up in standard for our athletes, but one many of them will cherish."
DAY 1 RESULTS
Girls U10:
Sophie Dowling 1st, Abigail Daly 3rd (Sophie Dowling, Abigail Daly, Molly Love Brown and Eve Gohery team gold) 
Sarah Milton, Sadhb Brennan, Saoirse Kehoe also ran. 
Boys U10:
Shane Kelly 1st, Eoin Dowling 2nd, Daire Sullivan 3rd (Shane, Eoin, Daire, Cathal English 4th 1st team) 
2nd team John Conway 5th, Harry Brennan 7th, Joe Lawlor 8th, Josh Delaney 9th
3rd Team Ruairi O Doherty 12th, MJ Dowling 13th, Paidi Murrin 14th, Dan Curran 17th) 
Charlie Conroy, Niall Hendy, Gavin Hartnett, Ben Brown, Luke Fitzgerald, Fionn Farrell also ran 
Girls U12:
Ciara Milton 1st, Katie Hartnett 2nd, Laura Malone 3rd, Lily O Neil 4th- 1st team
Elanna Kelly 8th, Caoimhe O Sullivan 10th, Clara Fleming 11th, Emma Reid 12th – 2nd team 
Nyah Maher 14th, Lily Brophy 16th, Ellen Graham 17th, Heidi Buggy 20th, Abbie Delaney 21st, Jean Lawlor 25th, Aoife O Sullivan 26th, Grainne Doyle 28th, Lauren Doyle 30th, Elva Greene 31st. 
Boys U12:
Shane Kelly 1st, Micheal Brennan 2nd, James O Meara 5th, Johnny McGrath 7th- 1st Team 
Darragh Brennan 11th, Oisín Dowling 13th, Darragh Curran 15th, Thomas Graham 17th, Con O Reilly 21st. 
Girls U14: 
Cara English 2nd, Rachel Dooley 4th, Rachel Hartnett 6th, Caoimhe Brennan 8th Lucy Delaney 11th- 1st team. 
Boys U14: 
Ben Reid 5th, Kalem Buggy 6th, Cian O Sullivan 10th, Kayden Brophy 12th-2nd Team 
Stephen Redmond 13th, Jake Gohery 14th, Tiernan Patterson 17th, Daniel Lawlor 20th, Mark Dowling 25th, Cormac Dineen 26th. 
Girls U16: 
Katie McGrath 3rd, Chloe Kavanagh 4th, Holly Byrne 7th, Ella Conway 8th- 1st team. 
Boys U16: 
Micheal Lacey 1st, Timmy Byrne 3rd, John Delaney 4th, Sean O'Sullivan 5th- 1st team
Scott Delaney 6th, James O Neill 8th. 
Girls U18: 
Kate O Neill 5th, Audrey Byrne 6th
Boys U18: 
Jack Fenlon 1st
Novice Ladies: 
Ríona Ní Mhuireataigh 1st, Roisín Dunleavy 2nd, Cathy Lawlor 8th, Karen Kavanagh 10th-1st team. Mikayla Kelly 13th, Ann Nichol Waugh 14th, Christine Craven 16th. 
Novice Mens: 
TJ Burke 2nd, Conor Barry 7th, Aidan Maher 12th, Joe Farrell 18th-2nd team
DAY 2 RESULTS
Girls U9:
Isabelle Brophy 3rd, Eve Gohery 4th, Alison McIlroy 7th , Caoimhe Farrell 10th– 1st team
Boys U9:
Daire O'Sullivan 2nd, Daniel Curran 3rd, Fionn McNally 4th, Paidi Murrin 5th– 1st team. Niall Hendy 8th, Gavin Hartnett 9th, Ben Brown 10th, Patrick McEvoy 12th– 2nd team. Ronan Amond 14th.
Girls U11:
Laura Ayers 1st, Laura Malone 2nd, Lily O'Neil 4th, Clara Fleming 6th– 1st team
Sophie Dowling 7th, Louise Deegan 9th, Ella Murray 12th, Heidi Buggy 13th– 2nd team
Abigail Daly 14th, Lexi Willoughby 15th, Molly Kelly 17th, Grace Doyle 18th– 3rd team. Ellie Knowles 19th, Sarah Milton 24th, Kate Dooley 25th.
Boys U11:
James O'Meara 1st, Eoin Dowling 2nd, Johnny McGrath 4th, Shane Kelly 5th– 1st team
Cathal English 6th, Harry Brennan, 12th, Josh Delaney 13th, Darragh Curran 14th, John Conway 15th-2nd team. Rory O'Doherty 19th, Mj Dowling 20th, Thomas Graham 21st, Charlie Conway 22nd, Dylan Donovan 33rd, Luke Fitzgerld 34th, Darragh Buggy 35th, Charlie McIlroy 36th.
Girls U13:
Cara English 1st, Ciara Milton 2nd, Katie Hartnett 5th, Rachel Dooley 6th– 1st team
Elanna Kelly 10th, Kate Mooney 11th, Ellen Graham 12th, Nyah Maher 13th– 2nd team
Caoimhe O'Sullivan, Abbie Delaney 22nd, Sarah Doyle 23rd, Zara Willoughby 24th– 3rd team
Boys U13:
Kalem Buggy 4th, Adam Kelly 5th, Cian O Sullivan 6th, Kayden Brophy 7th-1st team.Stephen Redmond 8th, Jake Gohery 11th, Oisín Dowling 18th.
Girls U15:
Rachel Ayers 1st, Jessica Murray 4th, Katie McGrath 6th, Caoimhe Brennan 7th– 1st team.Rachel Hartnett 8th.

Boys u15:
John Delaney 3rd, Micheal Lacey 4th, Timmy Byrne 5th, James O'Neill 8th– 1st team. Tiernan Patterson 10th, Ben Reid 12th, James Kehoe 18th, Cormac Dineen 22nd.
Girls U17:
Audrey Byrne 5th, Holly Byrne 9th, Ella Conway 11th, Chloe Kavanagh 13th-2nd team
Boys U17:
Jack Fenlon 1st, Eoin Cawley 2nd, Lee Murray 5th, Sean O Sullivan 8th– 1st team
Boys U19:
Will Fox 2nd.
Intermediate Ladies:
Cathy Lawlor 8th, Marie Murray 9th, Sharon Buggy 12th, Deirdre Brennan 13th, Collette Brennan 14th-3rd team
Intermediate Men's:
Cian Kelly 1st, David McEvoy 5th, TJ Burke 9th, Conor Barry 10th– 2nd team. Philip O'Hara 17th- 2nd team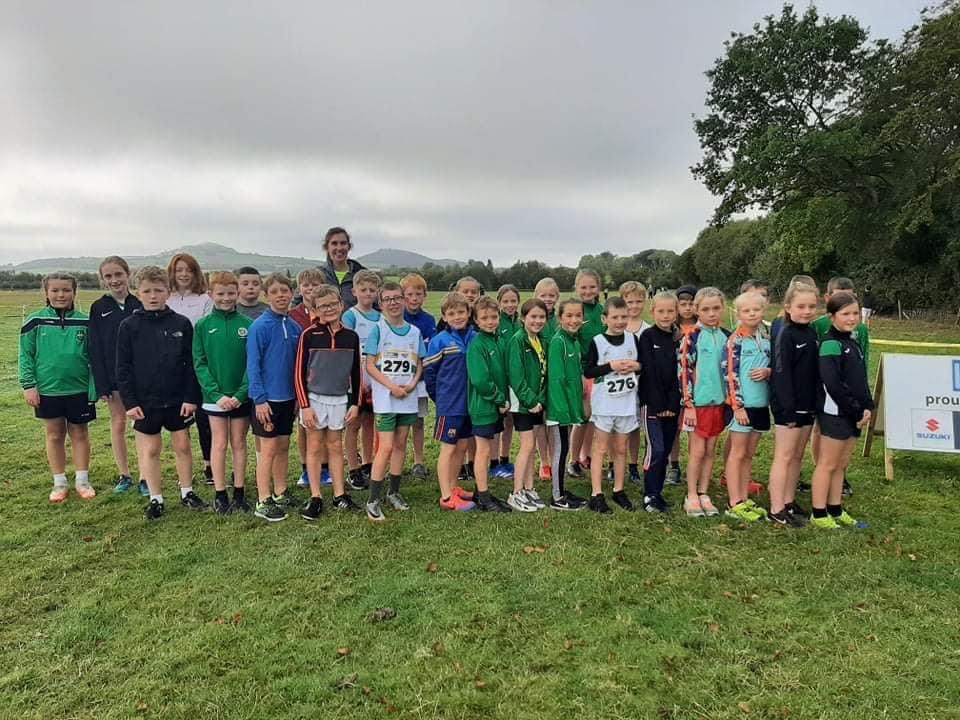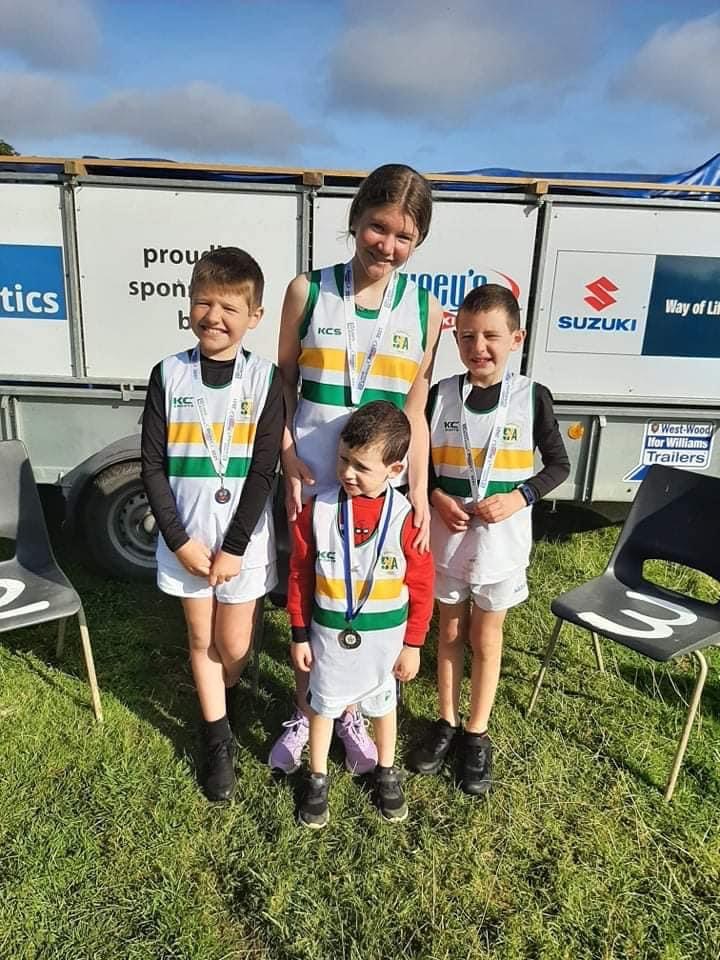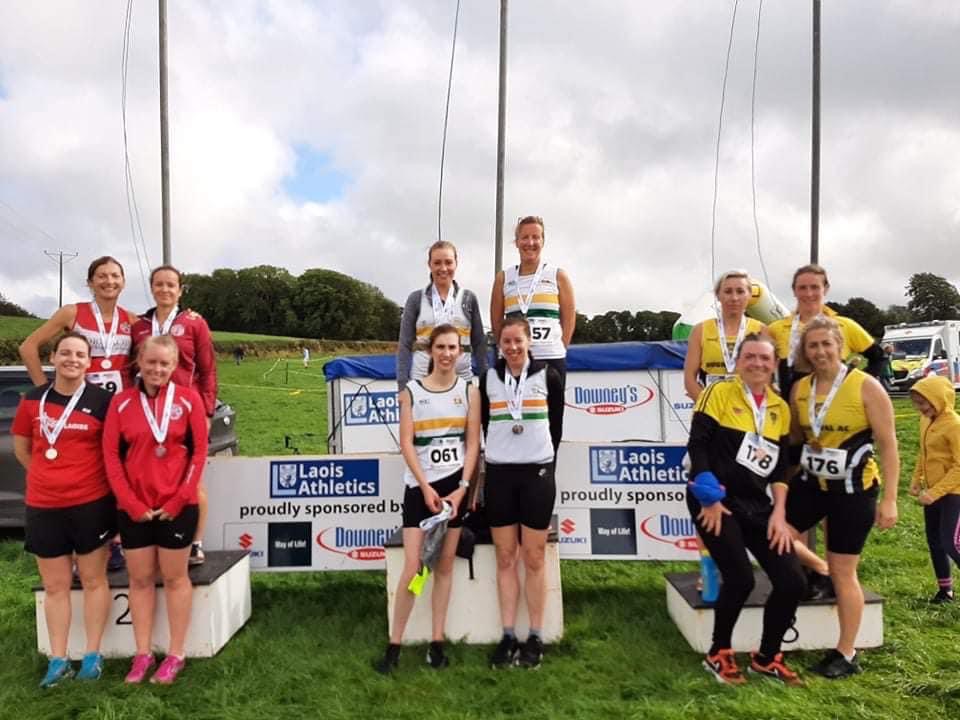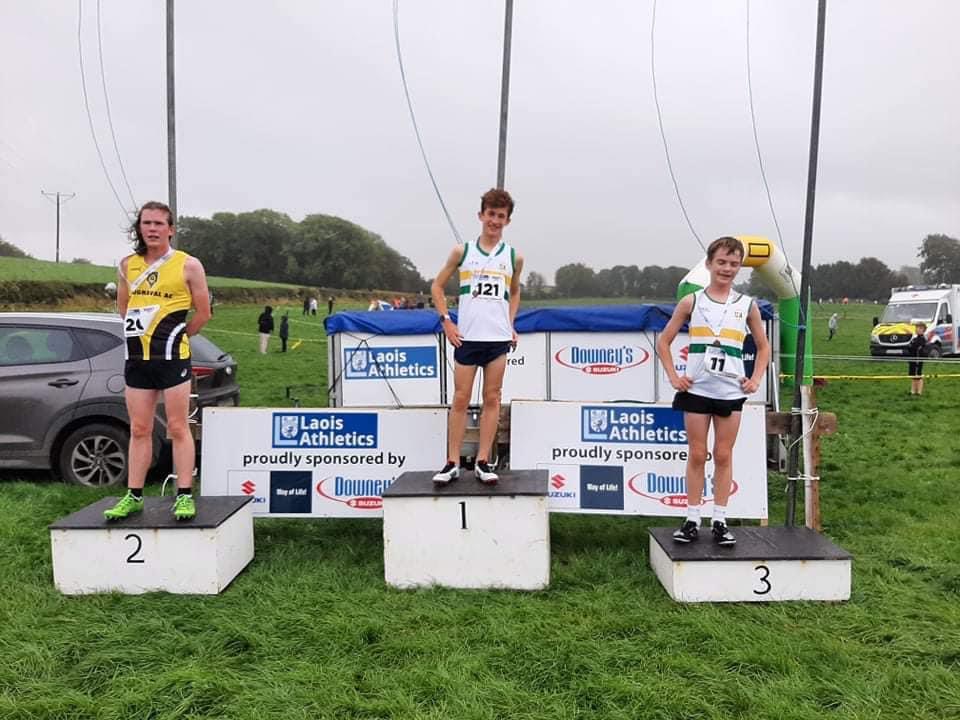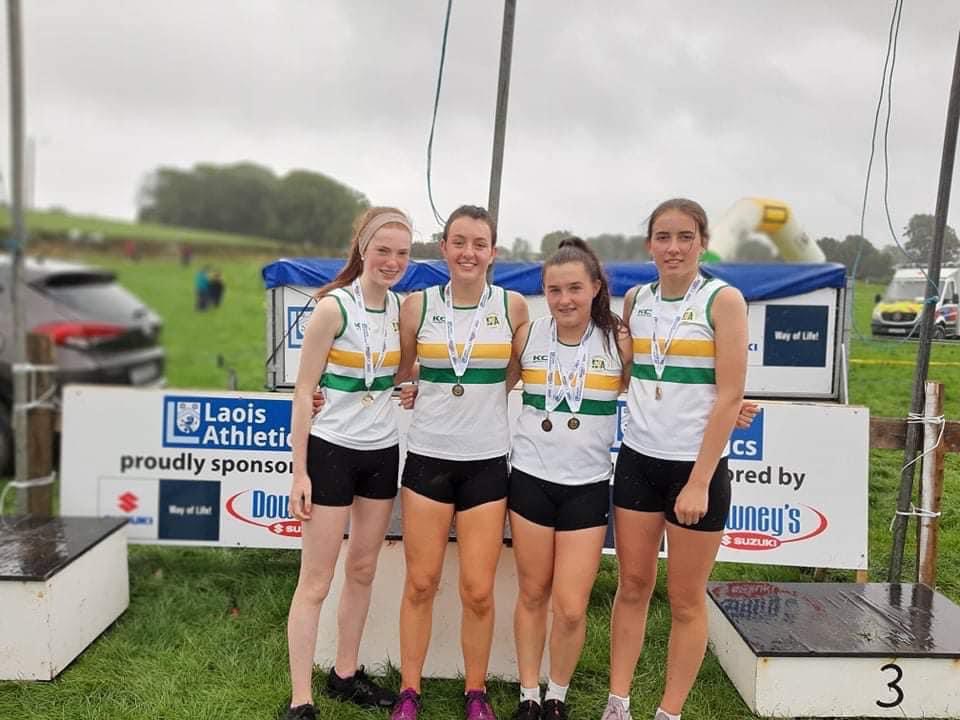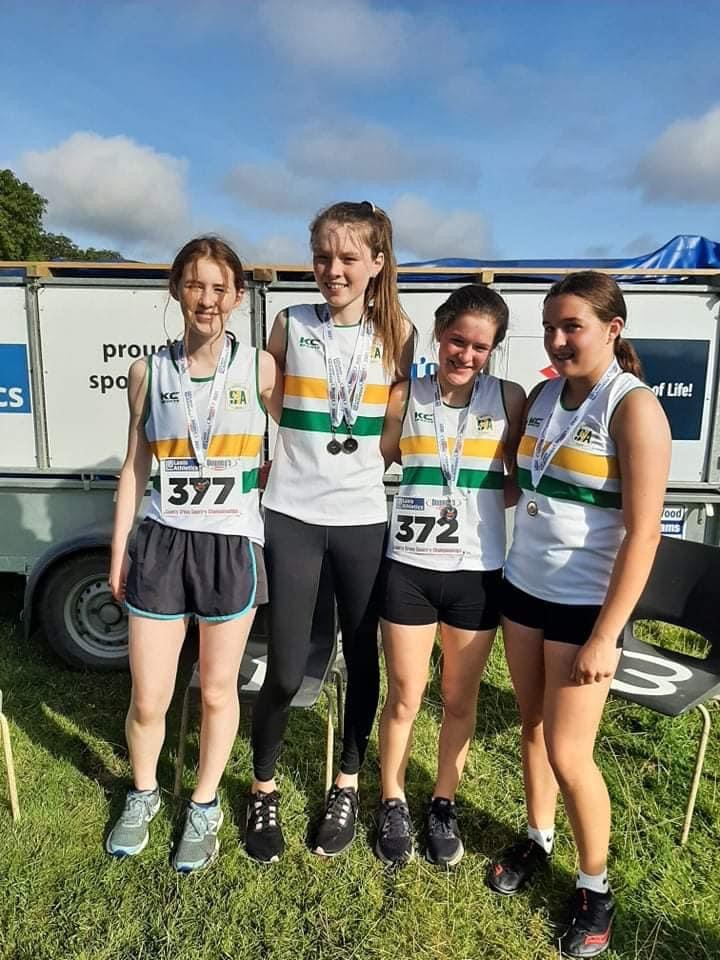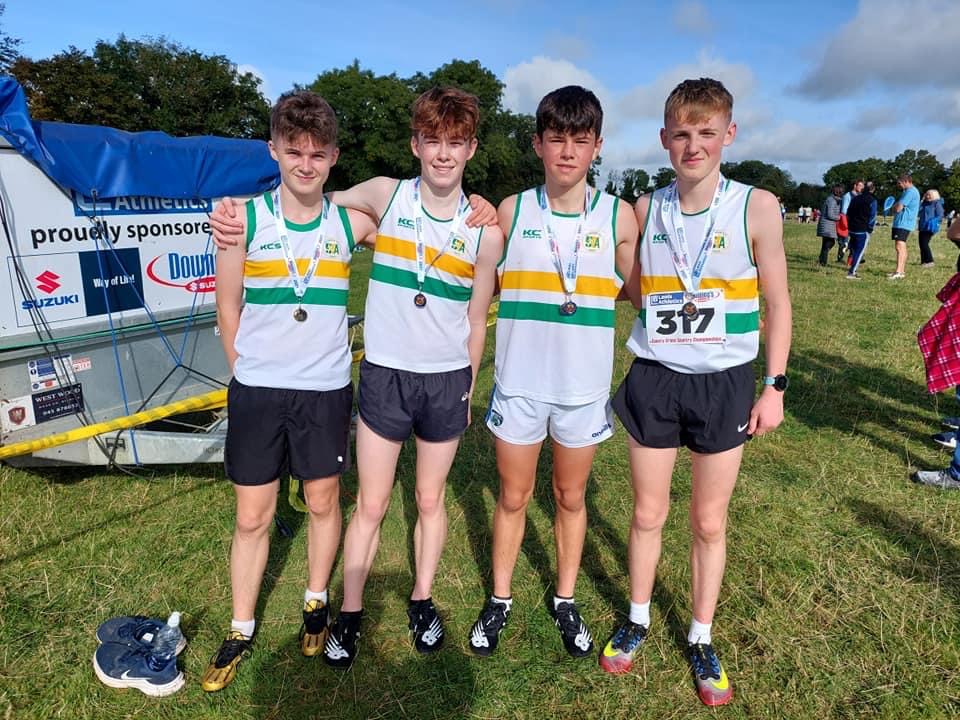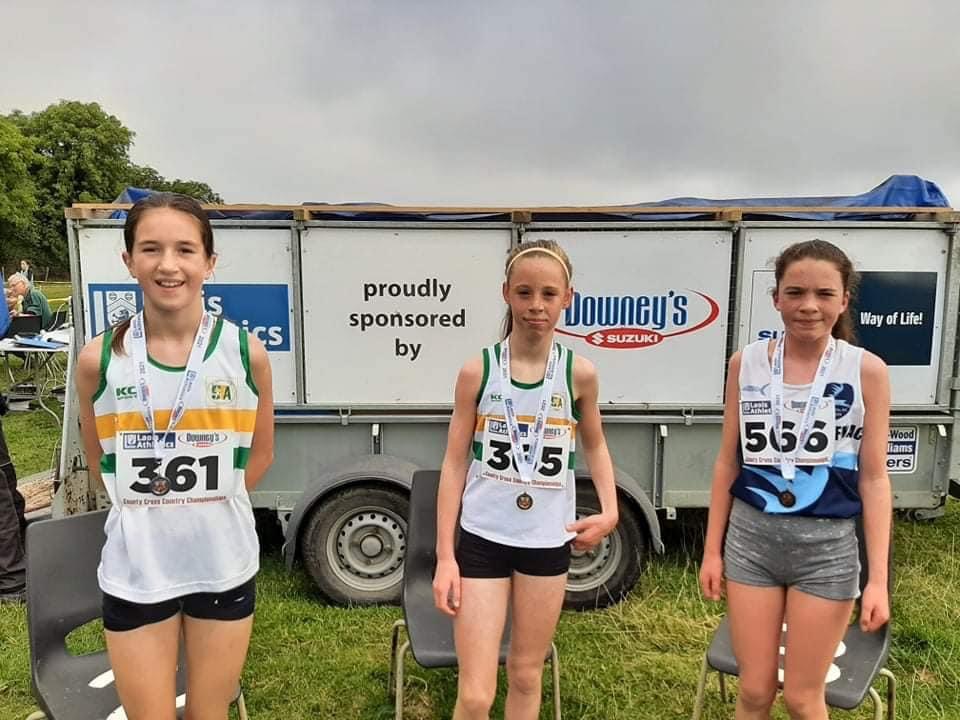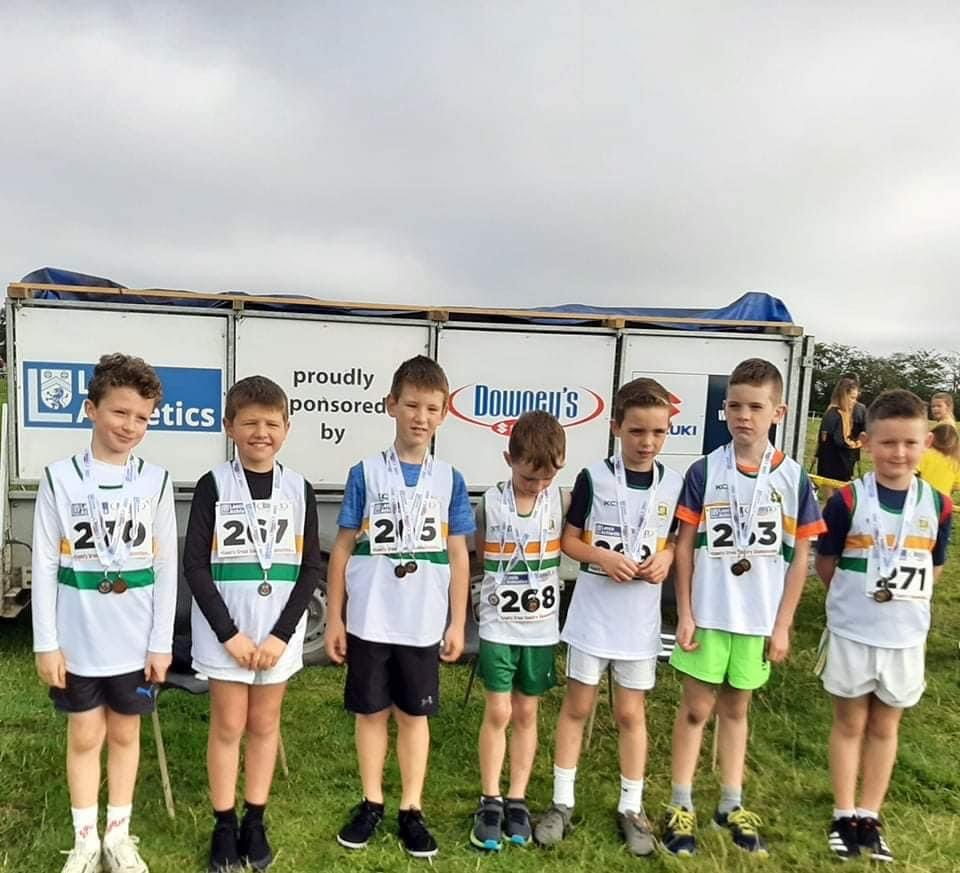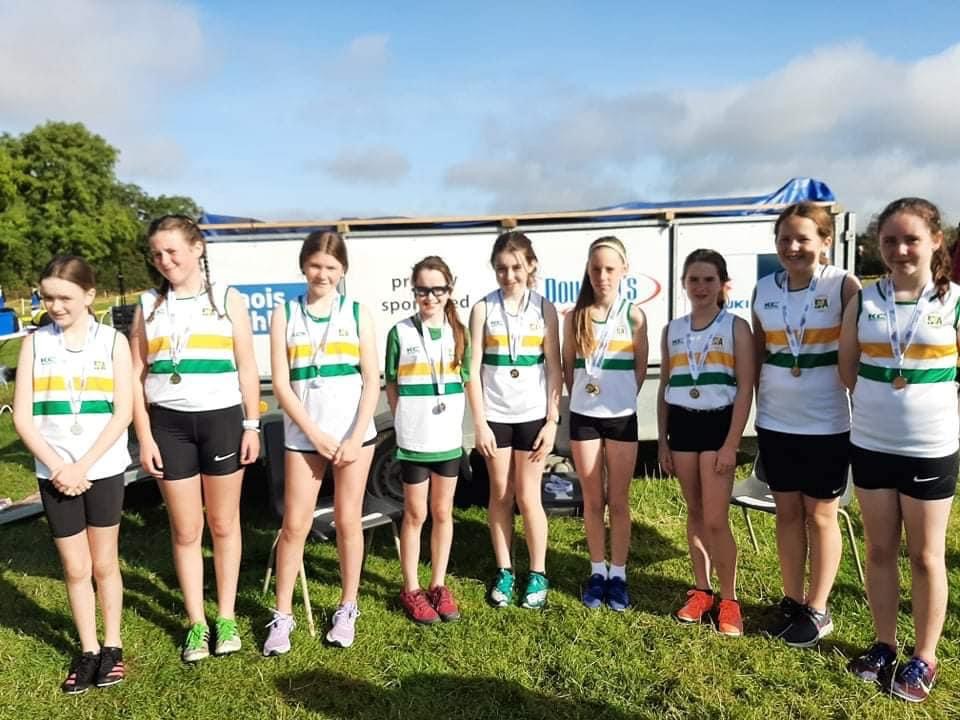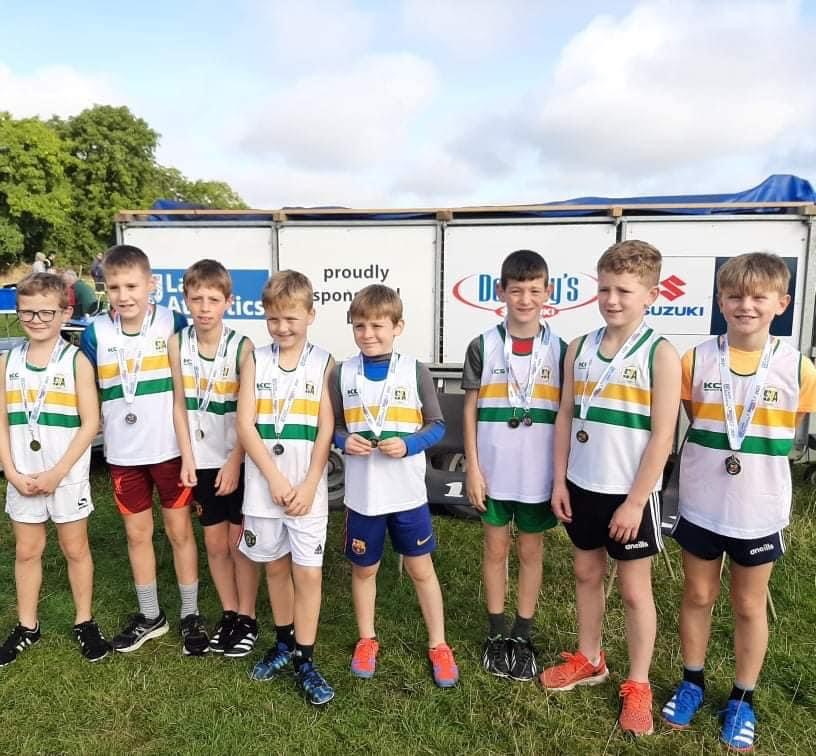 SEE ALSO – A chance encounter with 'Rainbow People' the inspiration for Laois author's first ever children's book