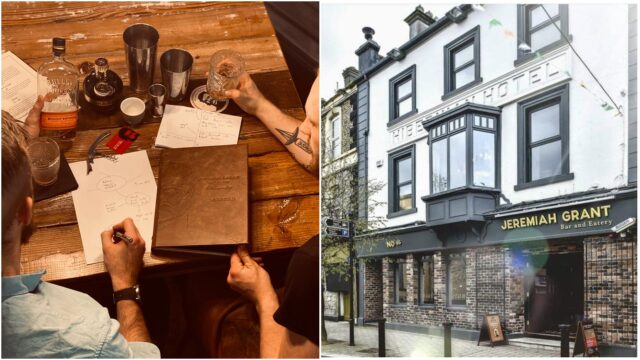 Jeremiah Grant's have a jam-packed Bank Holiday weekend ahead – with live bands back on the stage on Friday, Saturday and Sunday.
To kick the weekend off they got local Laois band The Valves on Friday, on Saturday they've got The Jury and on the Bank Holiday Sunday they've got the award winning Flog the Dog.
Owner John Watchorne said: "We're delighted to have these amazing acts playing for us this weekend, and having everything back to normal.
"We're also celebrating the return of the late bar with a new cocktail menu and as well as that our beer garden is exclusively for walk-ins this weekend."
This is something John and Kieran Biggar, their senior mixologist, have been working on for the last couple of weeks.
Kieran said: "The new cocktails we've added to the menu cater to everyone's taste.
"We've listened to your feedback and took that onboard when we made these cocktails."
"It's been a tough 18 months for people and hopefully as government restrictions end we can get back to normal life again."
SEE ALSO – New manager brings wealth of experience from around the world to Jeremiah Grant's