The Heath Golf Club recently unveiled their revamped driving range with an official opening.
Men's Captain Emlyn O'Reilly, Club Captain Ber Fitzpatrick, President Bernie Aldritt, Fr Sean Kelly, Rev Alec Purser, Minister Sean Fleming, Ann Marie Maher, Caroline Myers (LSP), Catherine Fitzgerald and Conor Bergin were among the distinguished guests on the day.
In an address, Men's Captain Emlyn outlined a short history of the range and outlined the improvements made.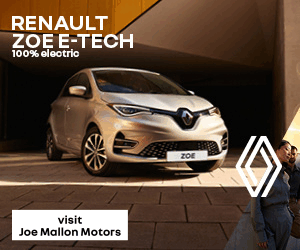 He said: "The range was built in 1987 on what was a practice area, the project organised by the then Captain Tony Crehan, who is now living in Kerry.
"Donal Morrissey supplied steel, concrete and the first ball dispensing machine.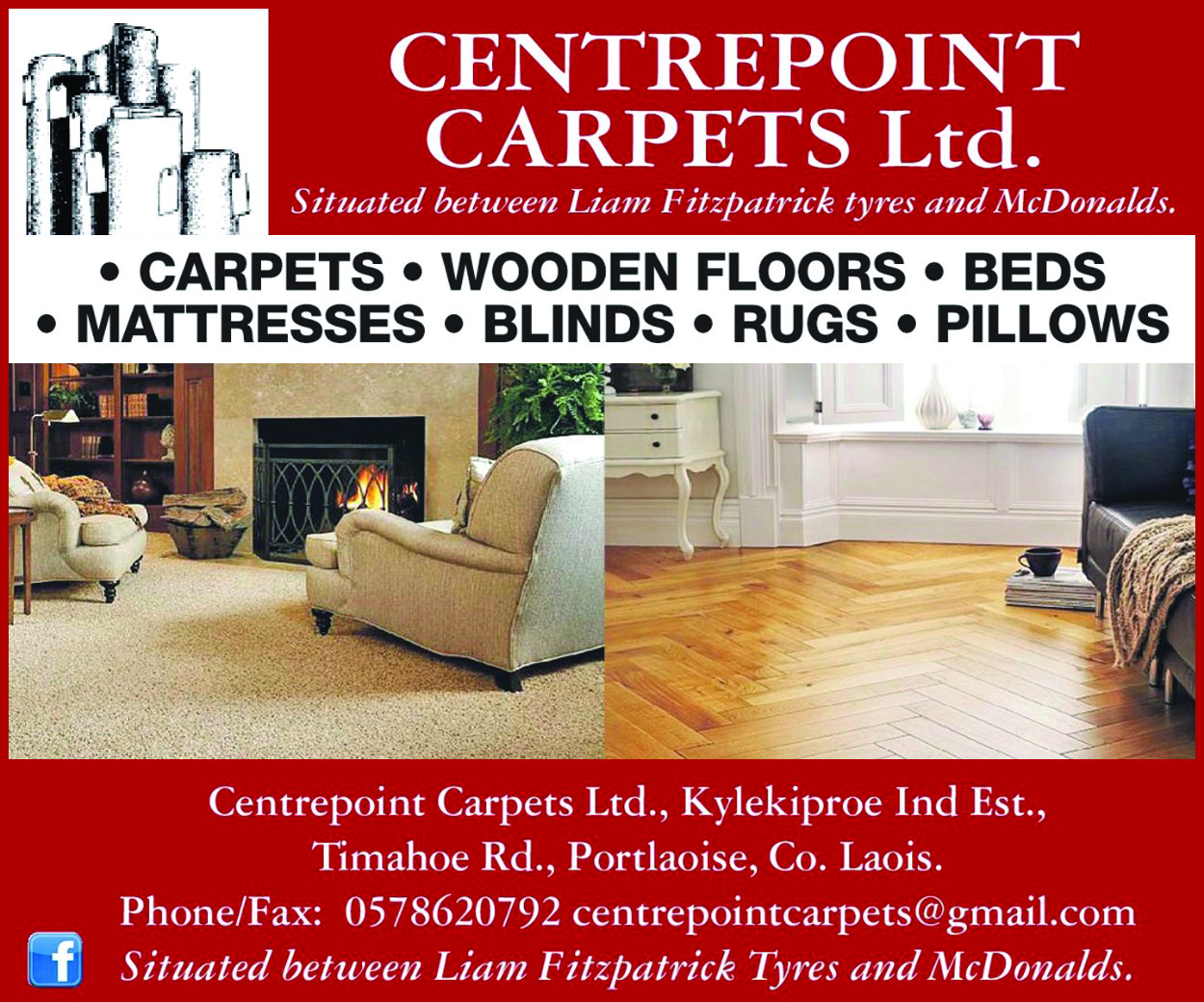 "Billy O'Connor, our Course Superintendent laid some of the bricks for the dividing walls in the bays and was on hand to remove them last year, 33 years later.
"The outfield in front was used as a practice area but could only be used by a small number of people at a time. Though the Club employed a PRO Golfer, he had nowhere to give lessons.
"This driving range was the only one in Laois for many years and is still only one of two in the area.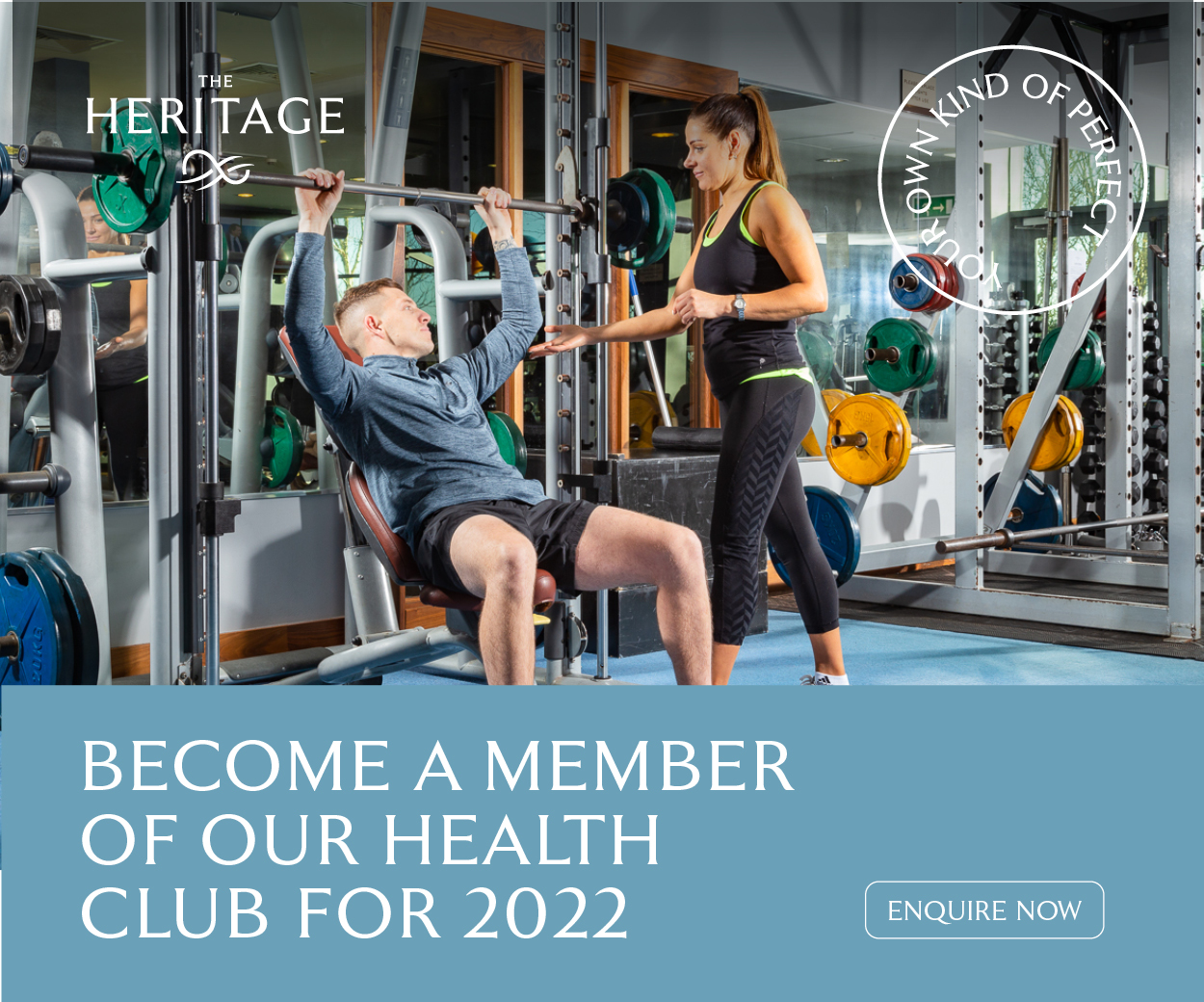 "It has got a lot a use since then, for lessons provided by our PGA Pro Mark O'Boyle, for junior and beginner golfers, for Get into Golf women's groups, for members trying to improve, golfers from neighbouring clubs, and members of the public for recreation.
"As well as the patrons mentioned above, we are delighted to welcome back pupils from the Autism unit at Portlaoise college and clients from the Muiríosa Foundation who made regular use of the range prior to COVID.
"It is an ill wind and Covid brought some new people to golf that could not play team sports last year. And the range got very busy.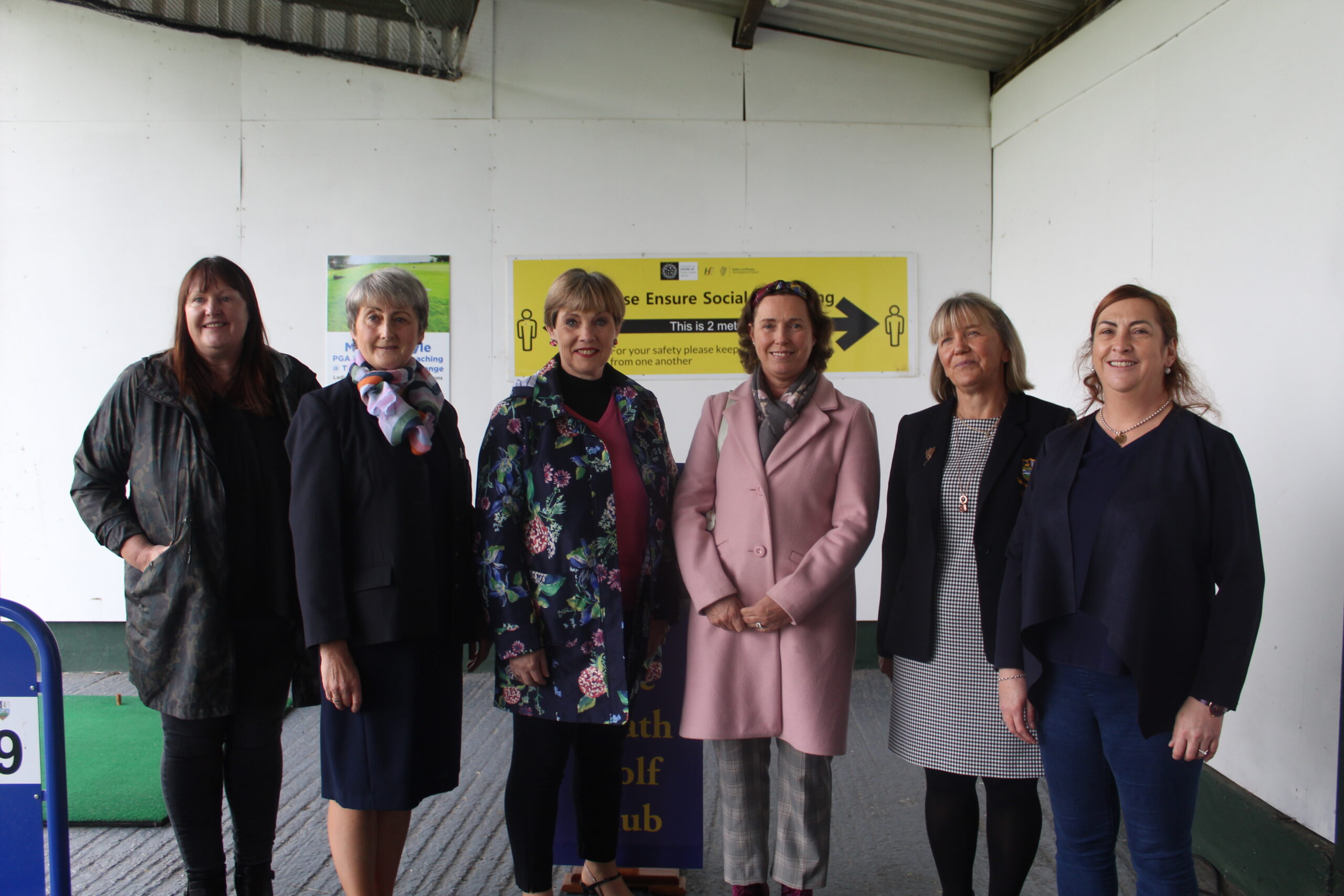 "We identified a need to modernise the facility as there were too many hard surfaces, with obvious safety risks. A project team was put in place, the work commenced last October during a lockdown.
"All the preparatory work was done by a team of volunteers and Billy O'Connor was on hand to remove the walls he had helped erect so many years ago.
"Netting was placed under the overhanging roof, the brick dividing walls removed, internal walls lined and painted. Then the dividers arrived in late December, were installed by the volunteers, the metal upright stanchions were covered with safety padding and the range was ready for operation just in time for the January lockdown.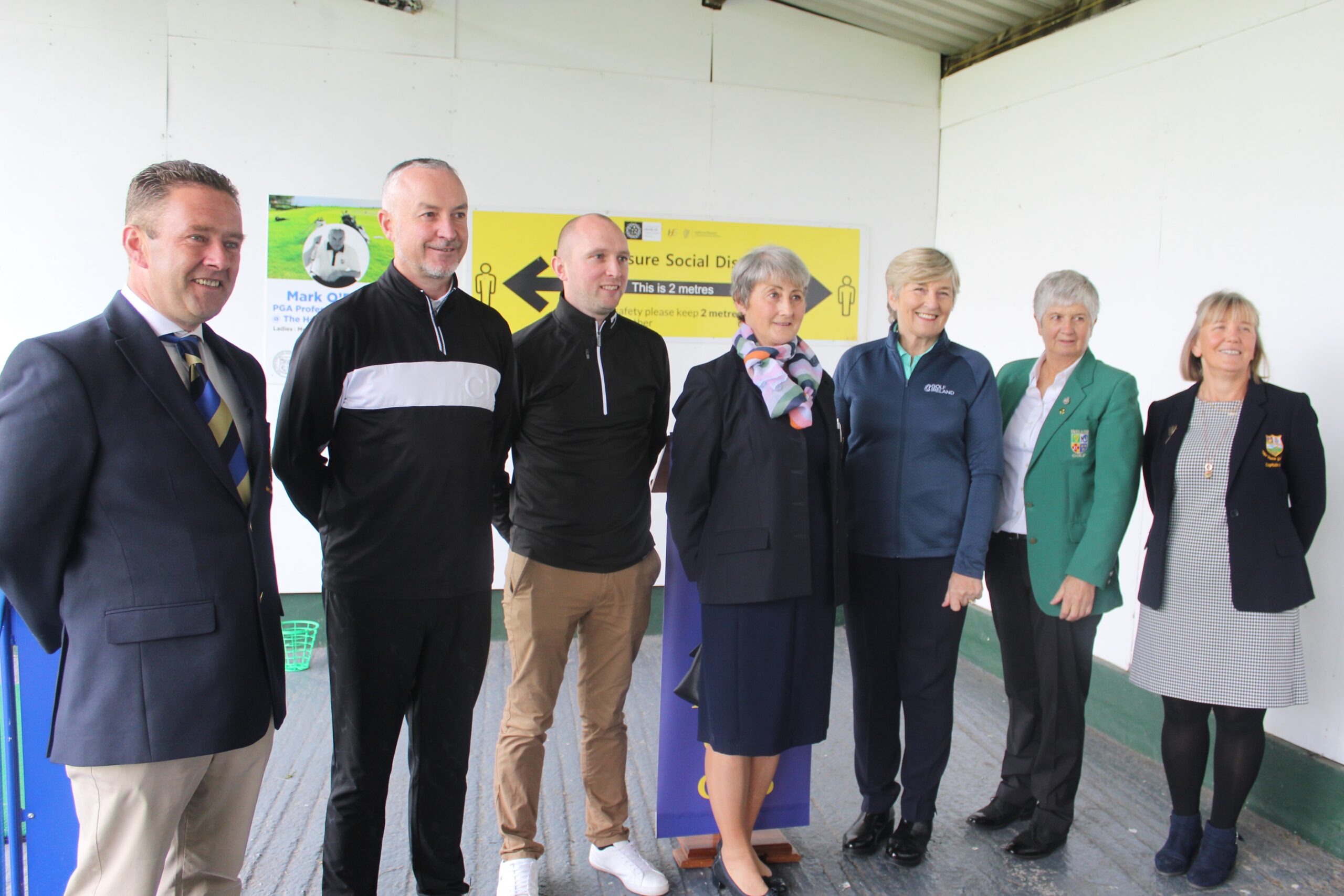 "So, it was then shut down until reopening in April. It is in regular operation since COVID restrictions were eased. It is now a much-improved open look, and we believe a lot safer particularly for beginner golfers.
"We thank the sponsors of the bays who have contributed towards the refurbishment costs – much appreciated; Carroll Golf Ltd, Mochua Print and Design, Seamus McGrath Financial Services, JK Autos, John Killeen Civil Engineering, Booth Concrete, Telfords, Dunkeen Oil and HeartER Ambulance."
Club Captain, Ber Fitzpatrick then spoke and thanked Laois Sports Partnership Coordinator, Caroline Myers, who provided funding for lessons for Junior Boys and Girls through a grant scheme.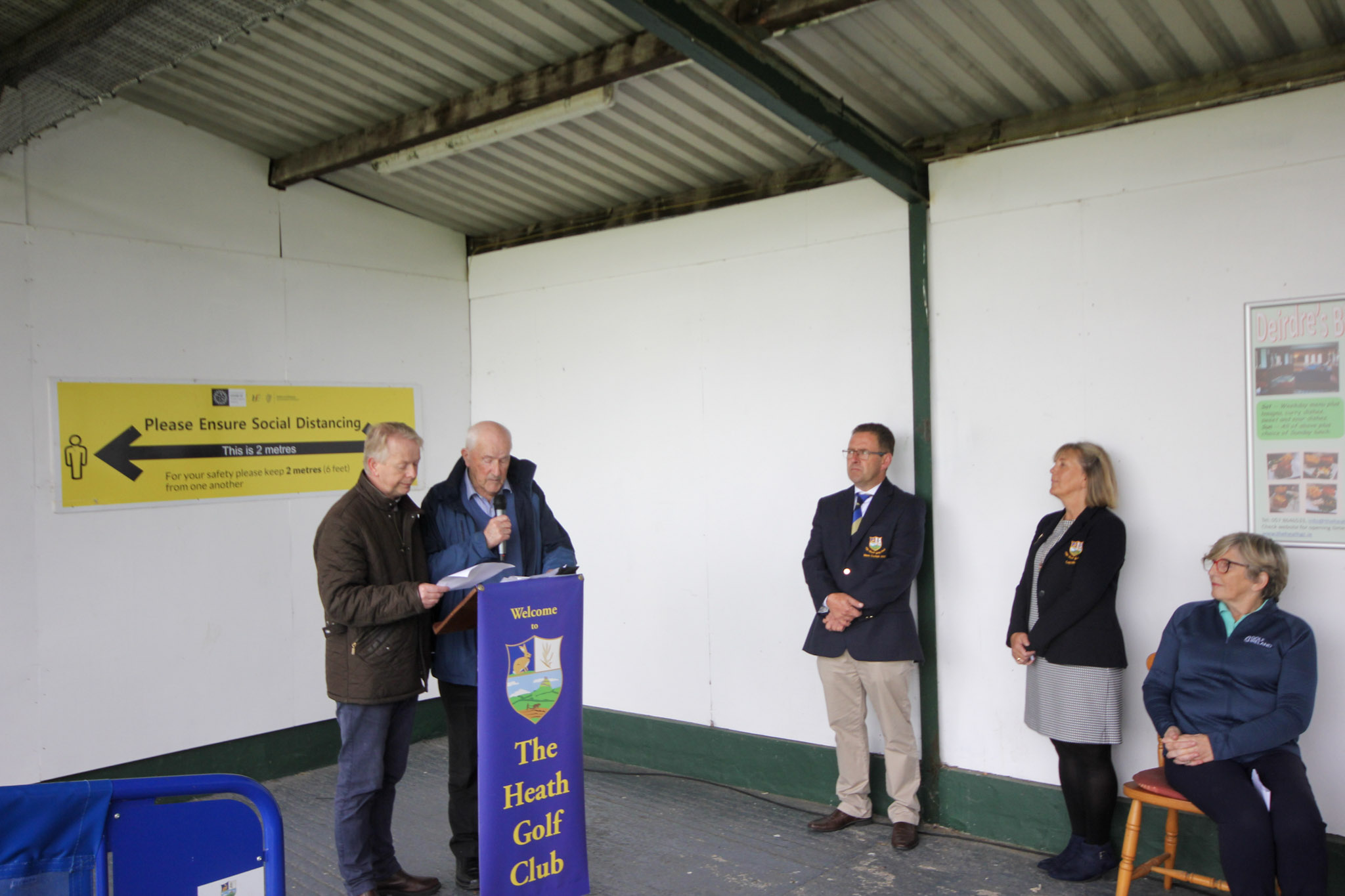 She also thanked Ann Marie Maher, Sports Officer with Laois County Council for her advice and assistance with grant applications.
Ber also thanked Golf Ireland for funding received through the R&A Covid Resilience fund. Funding was received last year for projects outside the scope of the Sports Capital Grant Scheme.
The Heath has enjoyed many successes over the years, with too many teams achieving success in golf union competitions to mention and with four members being selected for Ireland teams; Brian Keenan, Mary Doyle, Mary Culliton and Catherine Reilly.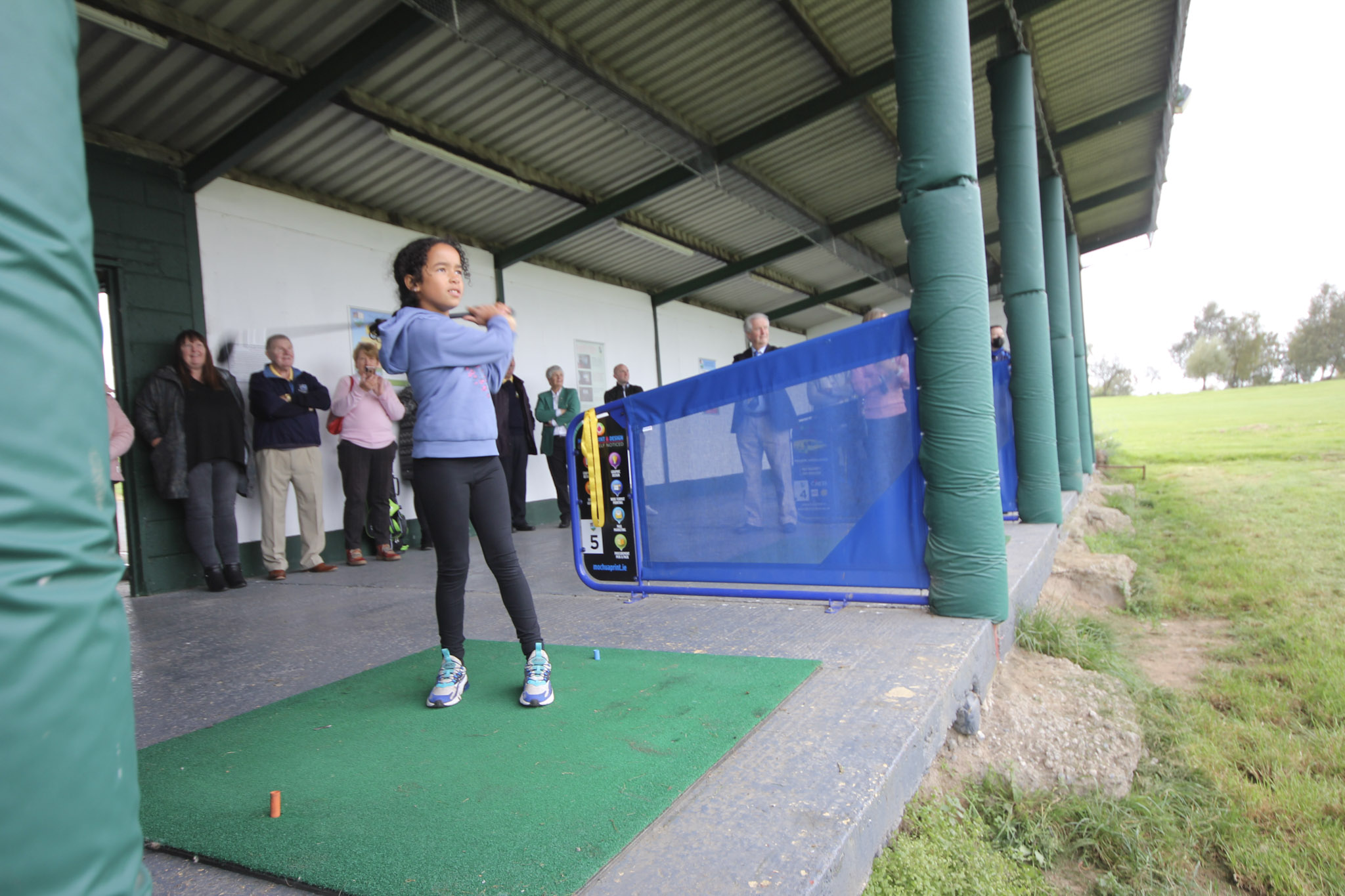 The Women's Minor Cup Team achieving Silver Medal was the highlight of this year.
The speeches were followed by a prayer service conducted by Fr Sean Kelly, a member of the Club and Rev Alec Purser, the cutting of the ribbon by the current Captains, Ber Fitzpatrick and Emlyn O'Reilly.
Then followed a demonstration by four Juniors, representing the 100 Juniors – Mya, Rachel, Jack Bergin and Mark Kelly.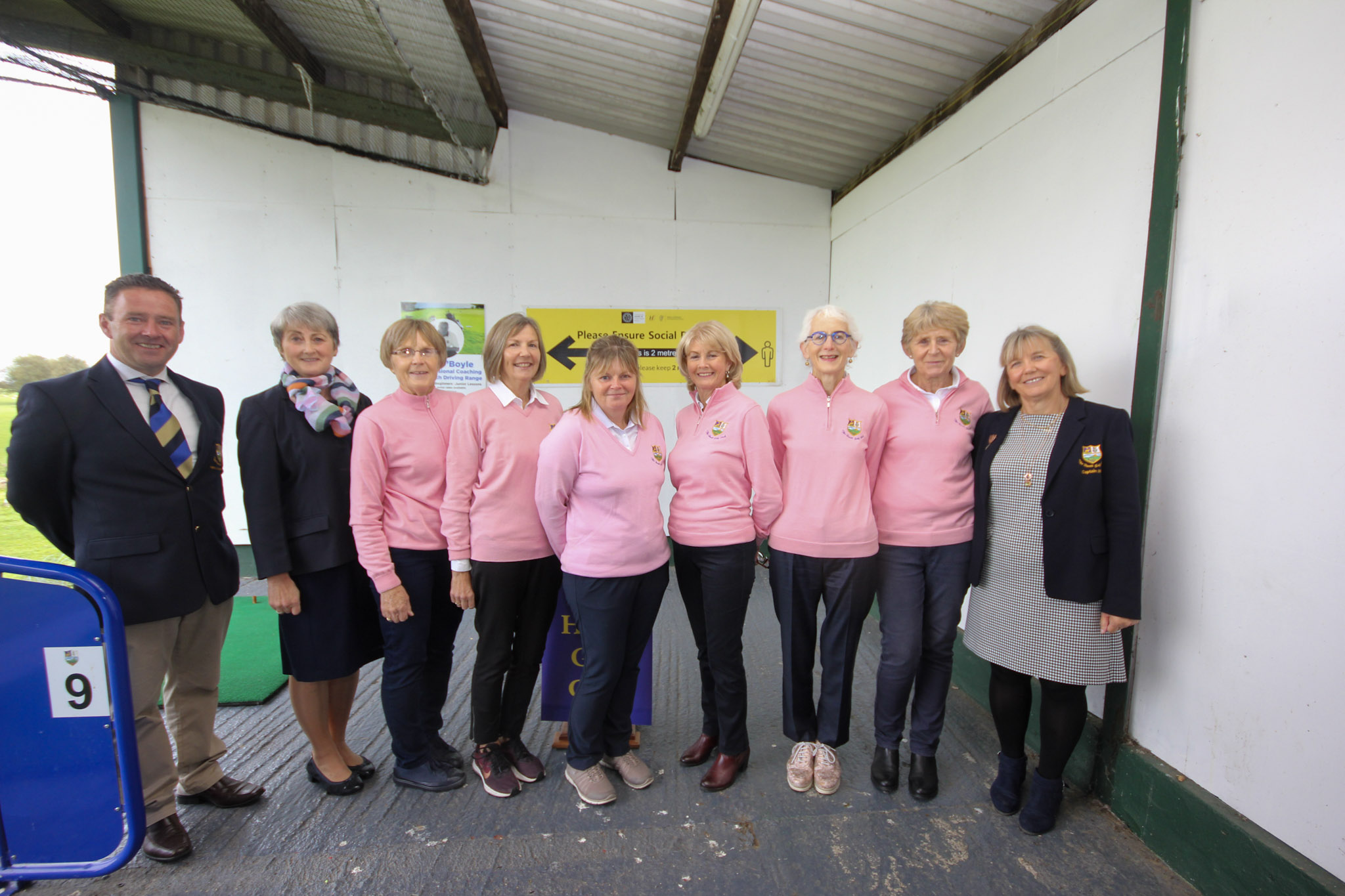 All of them hit great shots and the adults looked on in awe! Jack and Mark have handicaps, are playing and featuring in competition regularly while the two girls are just starting on their golf journey and are showing great potential.
The range is open daily, is floodlit and tokens for a basket of balls are available from the office, PRO Shop, Club Bar/ Restaurant and Downey's Autostop.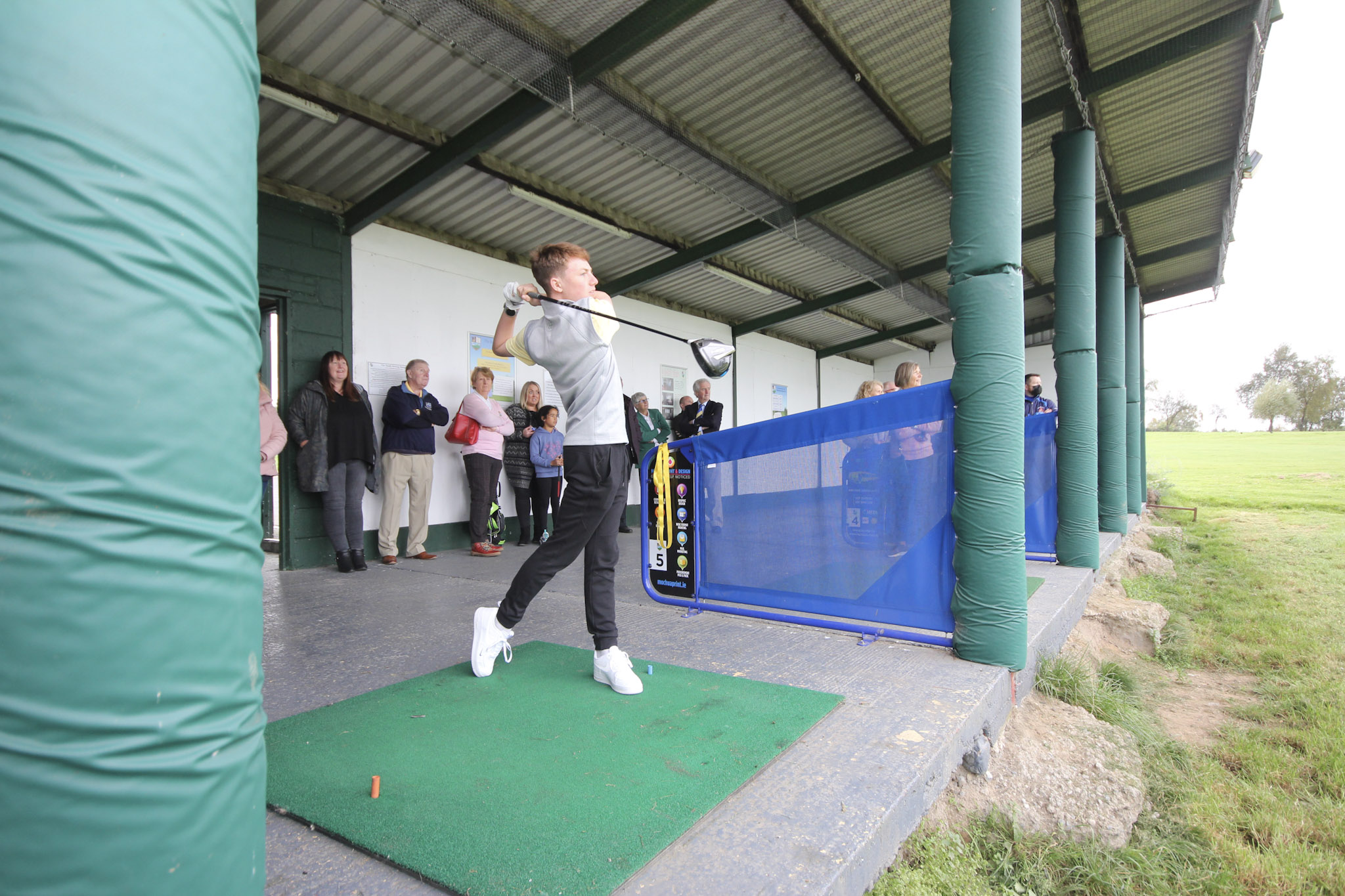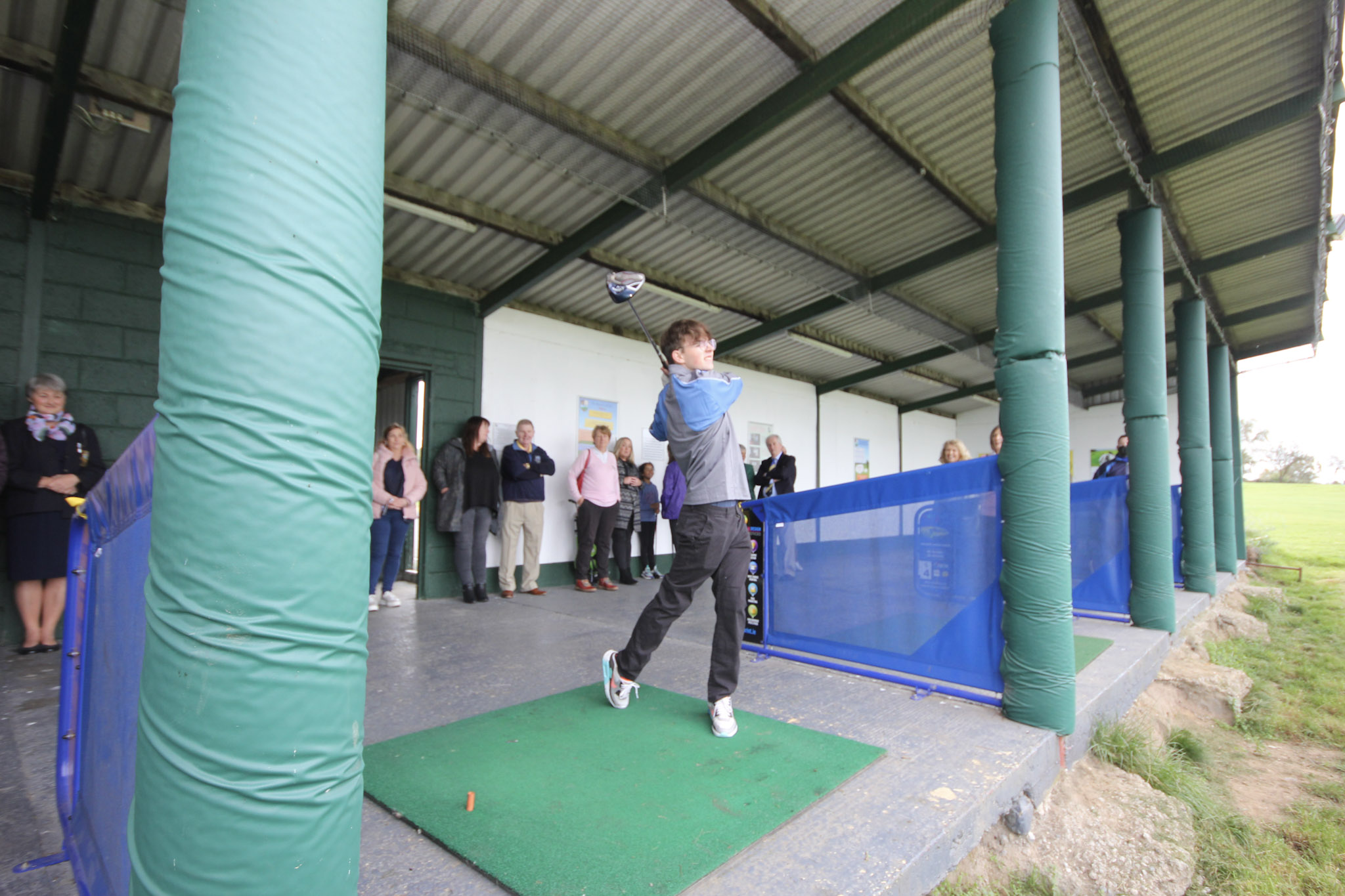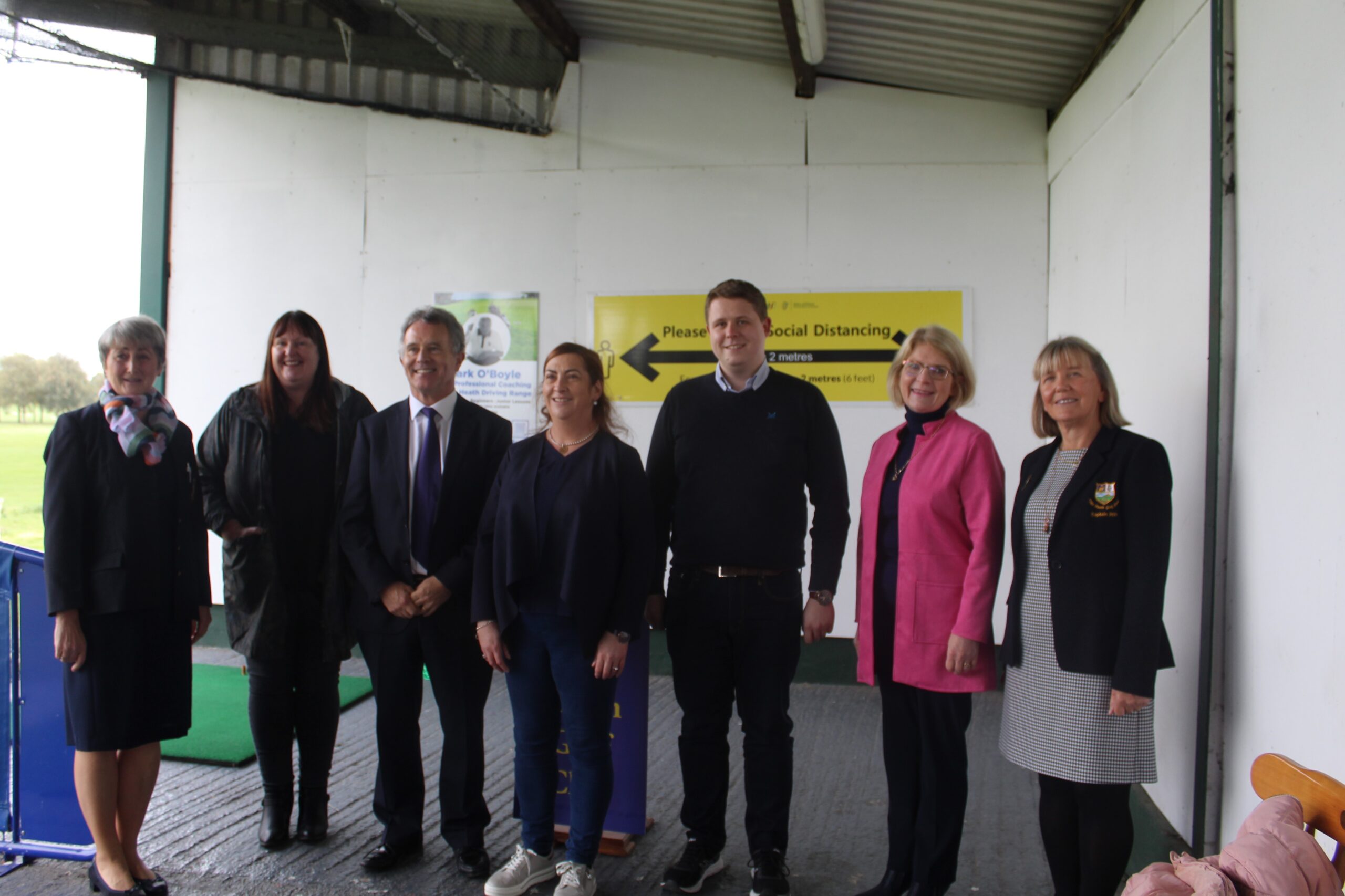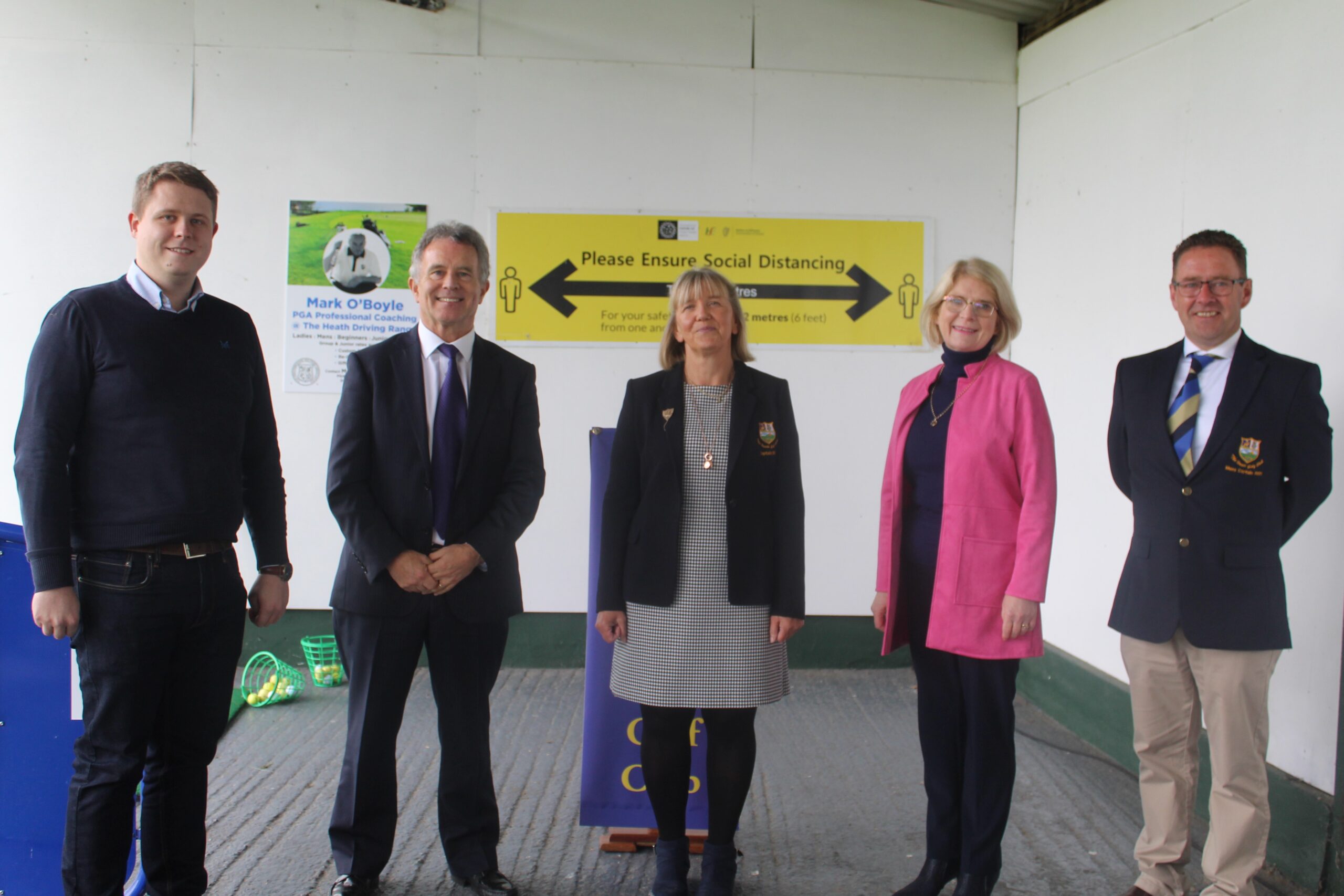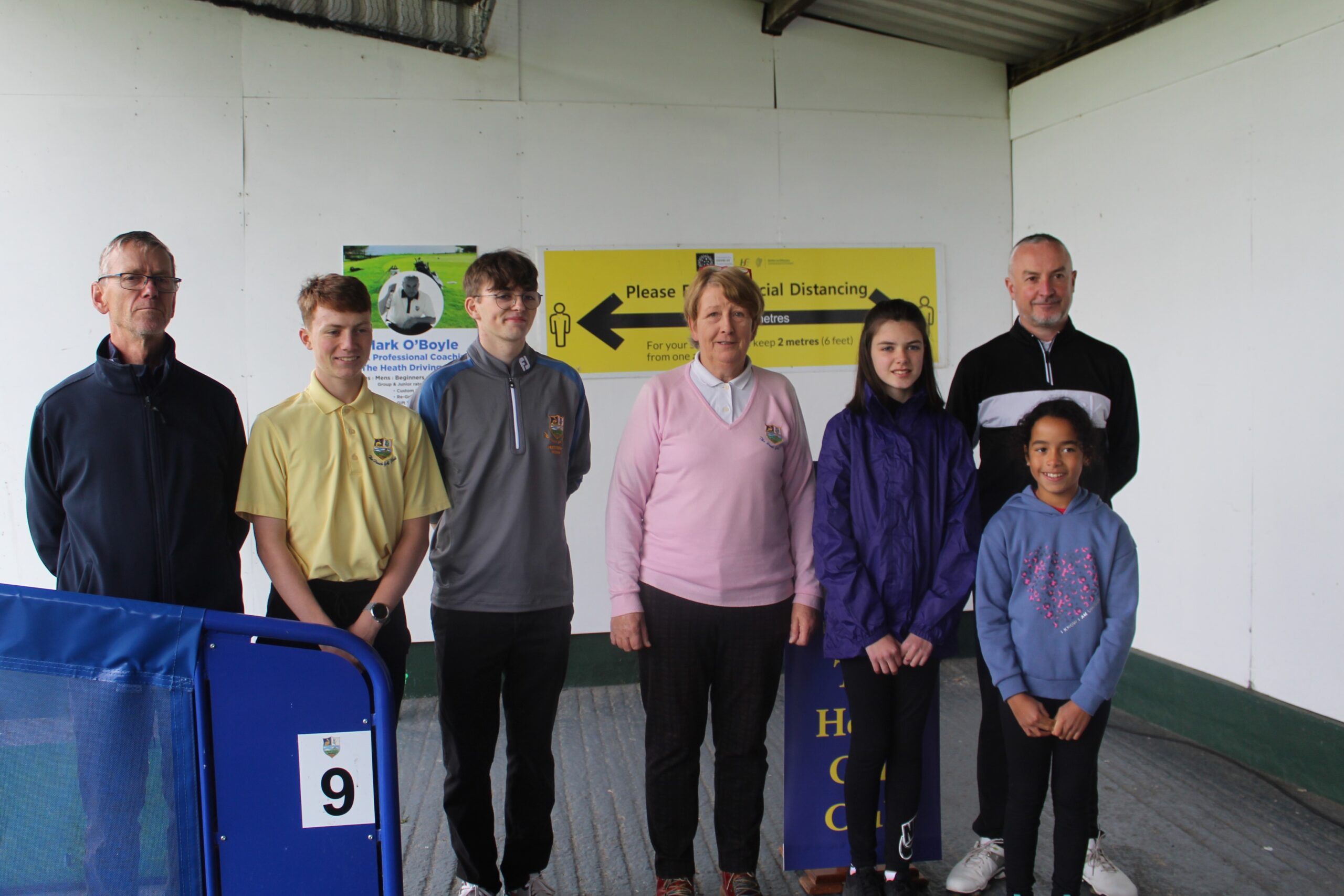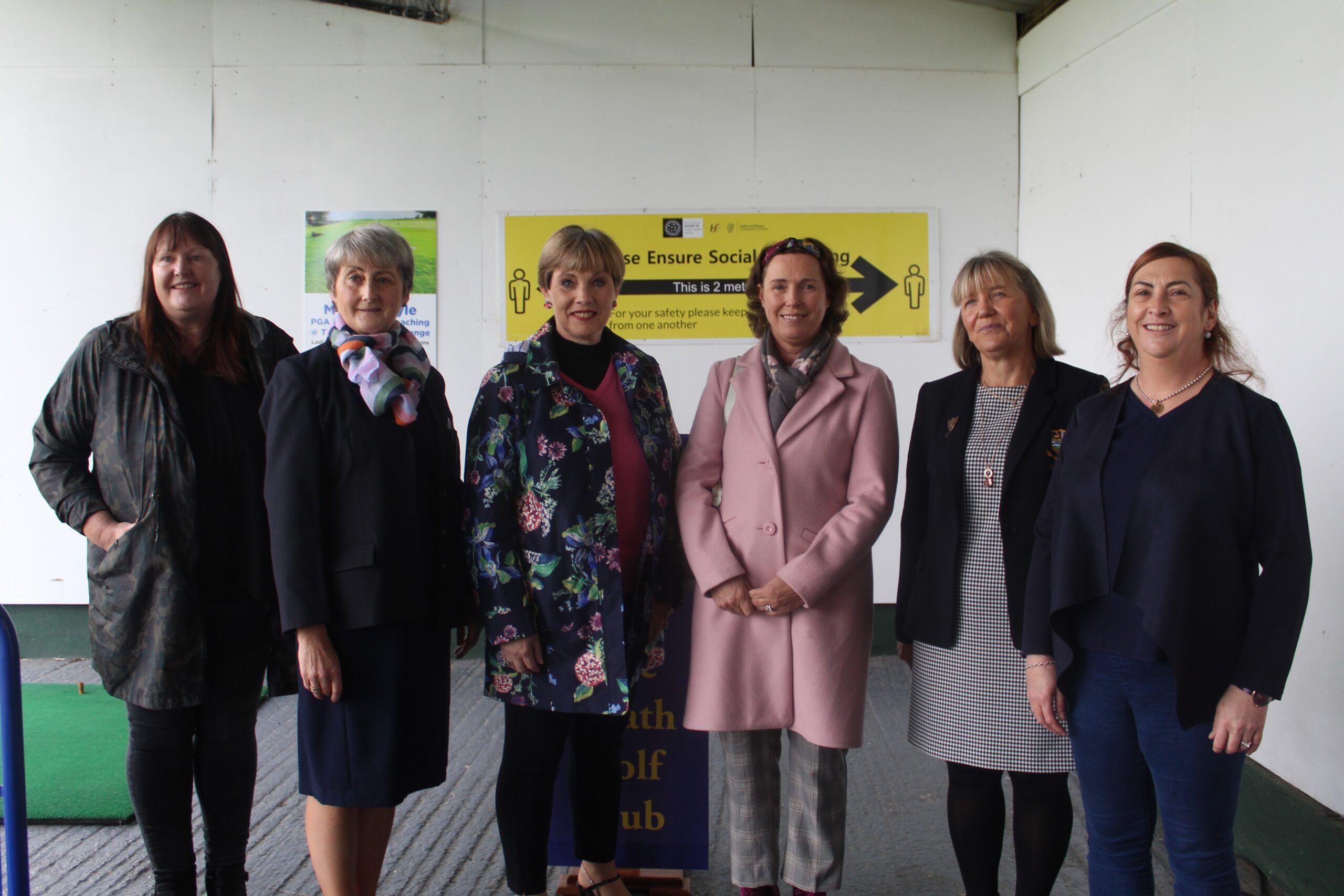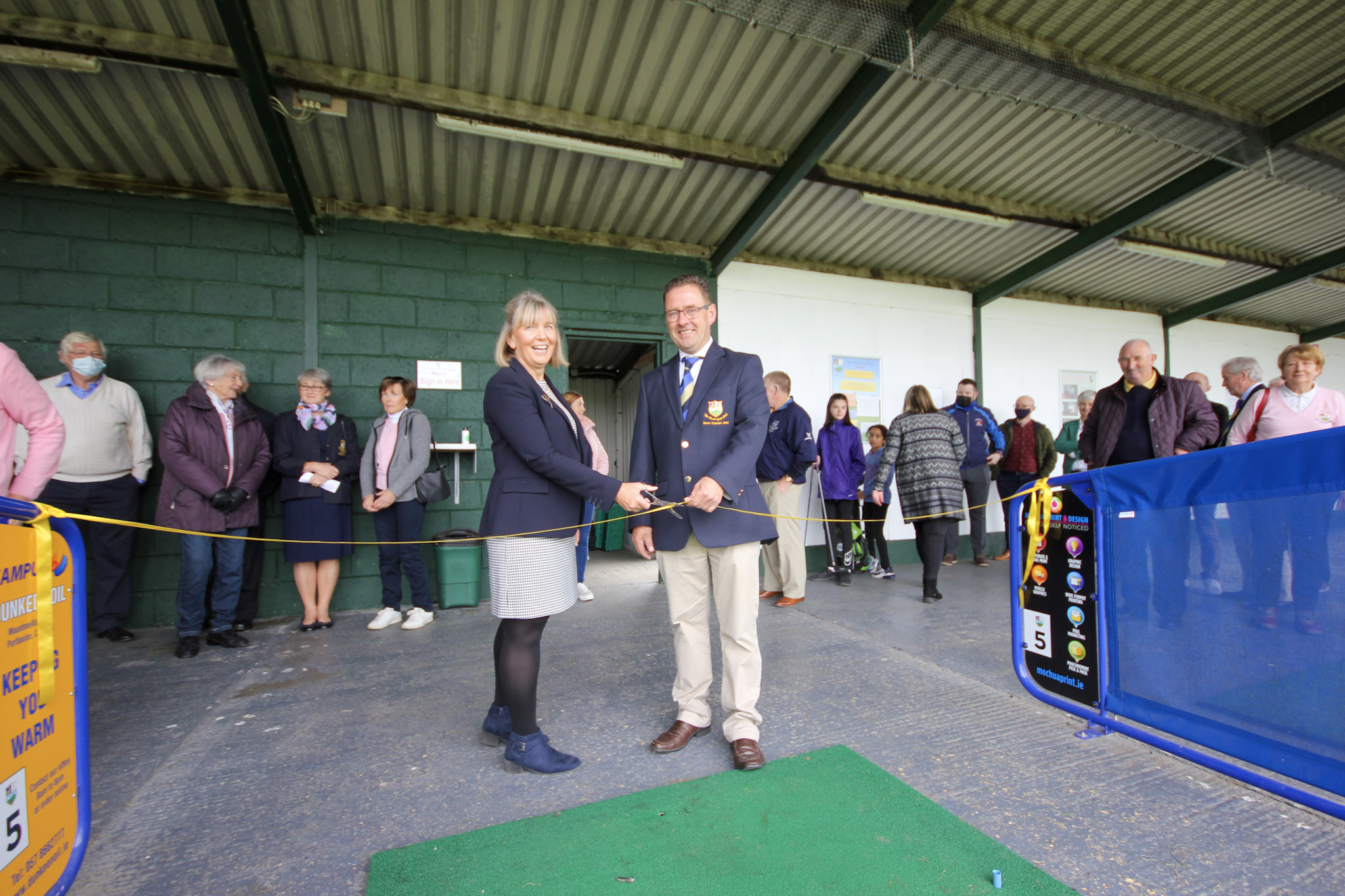 SEE ALSO – Three Laois rugby players selected for Ireland U-18 and U-19 squads