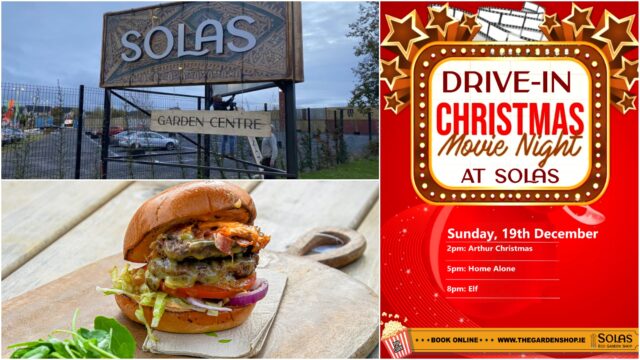 In a lovely PR boost, last Wednesday's edition of the Irish Times (Bog beacon – on one of Ireland's more unusual lighthouses (irishtimes.com)) contained an article  about the SOLAS garden centre and the history of both the site where it is located and the town of Portarlington.
David Maher explained: "we were really delighted when we got the phone call last Friday from Frank McNally to say he was having lunch in our food court, and asking if I was available to meet.
"I duly obliged and gave him the grand tour of SOLAS. His visit was of course fitting given his article which I had read many years previously contained the line 'brilliant but useless, like a lighthouse in a bog' which did indeed prove to be a bit of lightbulb moment for me when planning our 'Light Tower' which is very much the centrepiece of our centre.
"The hope of getting this type of national coverage is exactly why we decided to build something that we believe to be 'Green and Great with a twist' – and we believe it will build our national profile and a platform for long term commercial success."
Meanwhile further development this week at SOLAS has seen the rolling out of another section of green car parking which is a super environmentally friendly approach that uses a system of interlocking plastic grids, which are then backed filled with clay and sand and a sprinkling of grass seeds to provide parking which doubles as a lawn.
The long-term plan is that the entire car park will be laid out using this green parking technique.
The food offering from our chef Chris in the SOLAS Kitchen this weekend includes:
Fresh Seafood Chowder
The SOLAS Beef Burger
Beef Chilli Nachos
Beef & Ale Pie
This week's Farmers Market (Saturday 10-2pm) is again 100% capacity and will include fresh chocolate covered Dutch waffles, sweat or savoury omelettes from organic egg producers 'Houli-HENS', a huge selection of Irish cheeses, Sour Dough bread & locally grown Organic vegetables.
The 'Zero waste Refill' stall allows you to shop for over 300 different products which you can buy without packaging, but don't forget to bring your Tupperware!
The Christmas Craft market is now almost completely booked out. The craft market is due to run over four Sundays and will have a very strong focus on Christmas craft but will also include some hot street food on each of the days.
Sunday, November 28 –  from 11am to 4pm
Sunday, December 5 – from 11am to 4pm
Sunday, December 12 –  from 11am to 4pm
Sunday, December 19  from 11am to 4pm
Maher explains: "we had about 80 applications to join the craft market – it is great to see wonderful talent and creativity in the local area. We have tried to allow all applicants at least one slot over the 4 weeks.
"Our team are putting in in huge effort getting ready for markets – painting containers in festive colours, adding festoon lights … we believe the events will really be magical."
See full details on https://www.ecogardenshop.ie/visit-us
Finally, we on Sunday 19 December SOLAS will again host a drive In movie day which will feature 3 movies over the afternoon and evening
2pm- Arthur Christmas
5pm- Home Alone
8pm- Elf
Book online now https://www.ecogardenshop.ie/news/342-news-15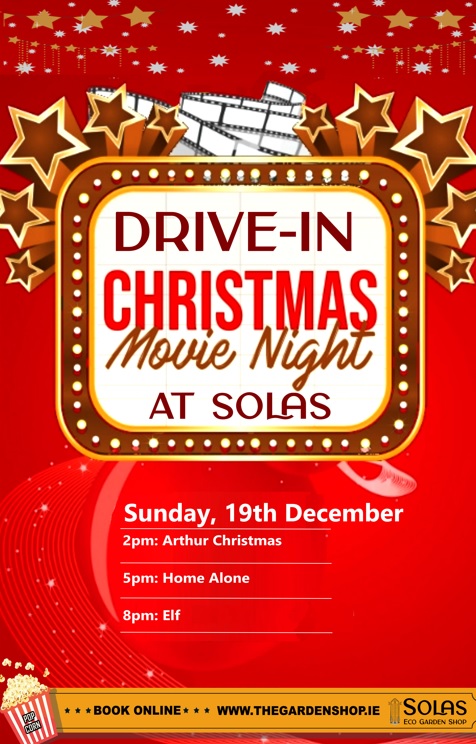 SEE ALSO – People First Credit Union urge people to stay away from moneylenders!