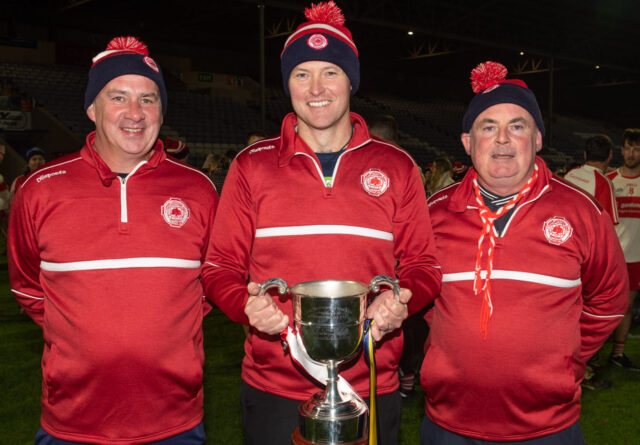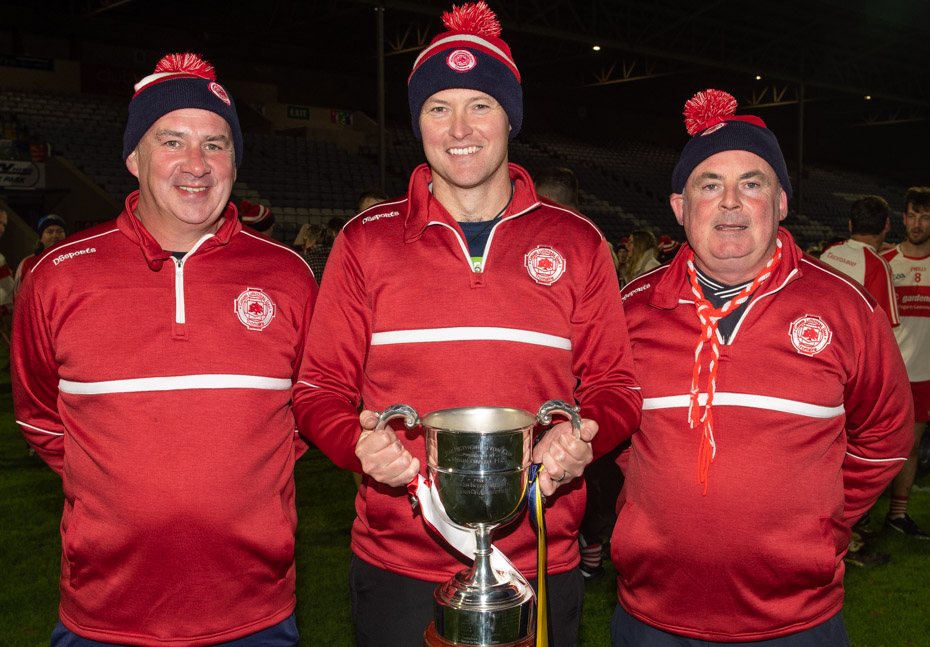 As November turns into December, Trumera remain just one of two adult hurling teams in Laois still in championship action.
While Clough-Ballacolla dominated the conversation last weekend following their win over Raparees of Wexford in the Leinster senior championship, Trumera are intent on extending their run in the junior competition.
Their quarter-final clash against Maynooth of Kildare last Sunday was postponed because of a Covid outbreak in the opposition camp but has been refixed for this Saturday, December 4.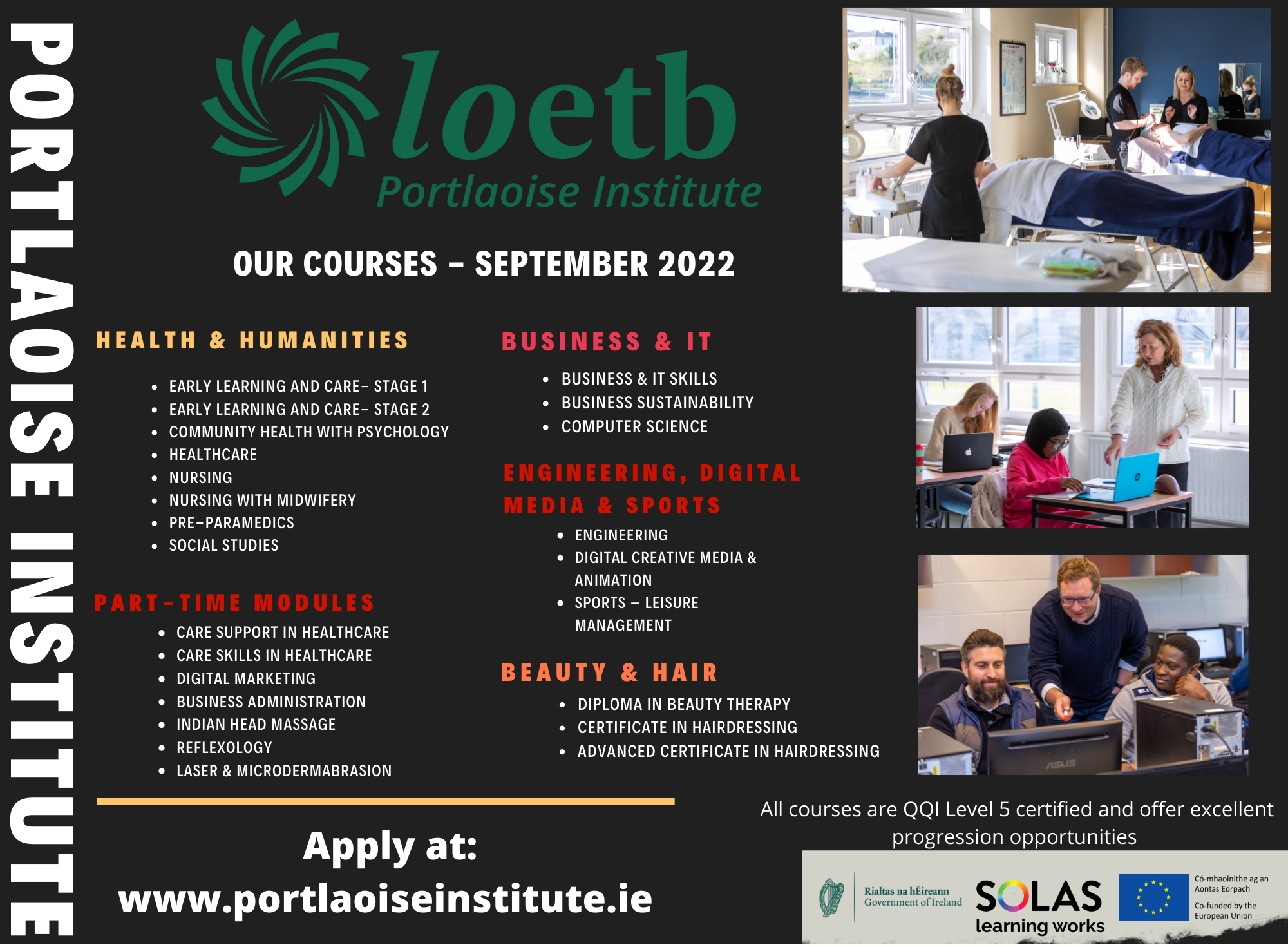 Manager Damien Walsh from Ballinakill, who took over ahead of the 2020 season, is really enjoying the experience.
He had been a selector with Ballinakill under Anthony Coffey, who had previously been over Trumera. And when the Trumera job came available two years ago, he recommended Walsh for the role.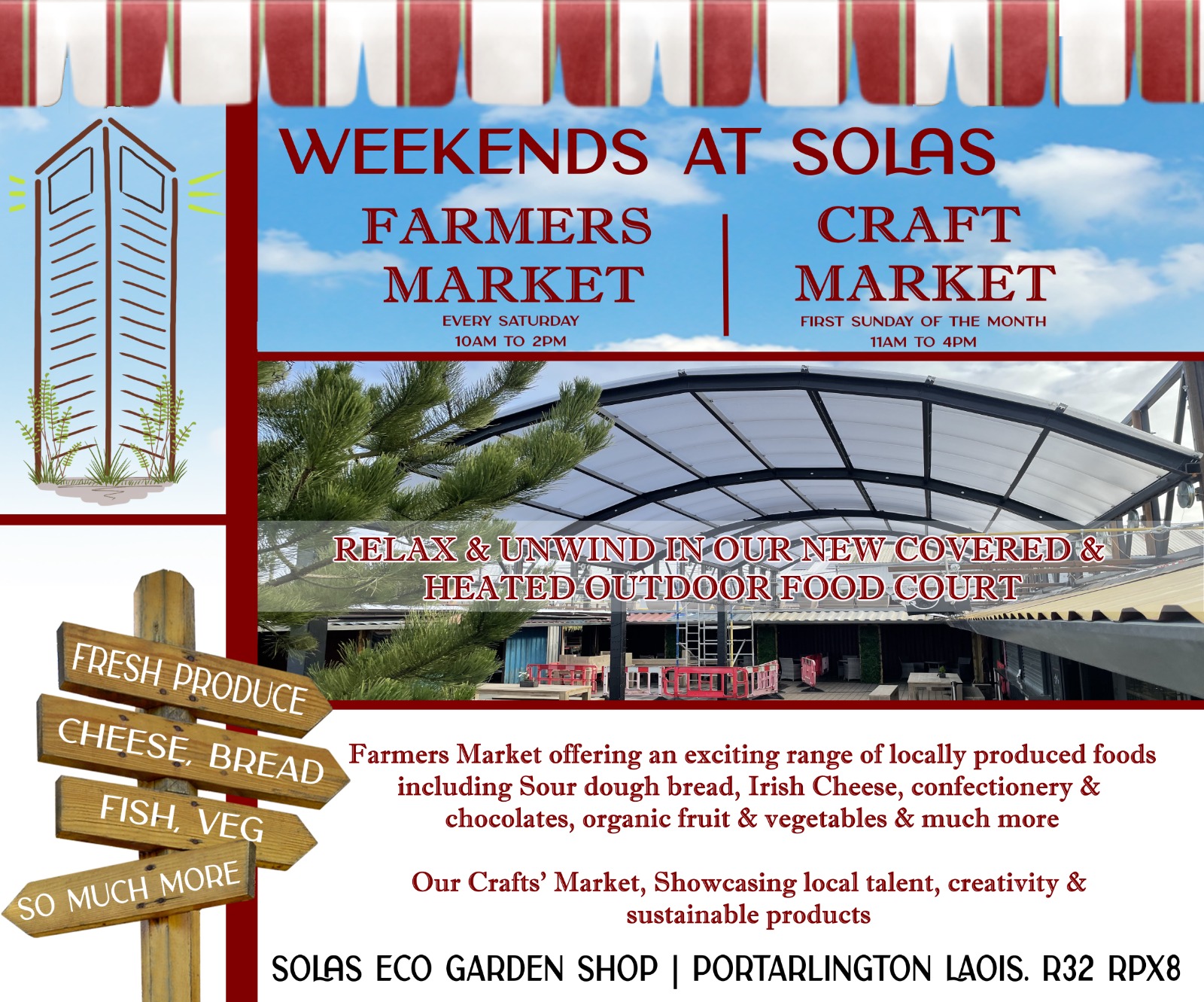 Walsh, who played hurling with Laois at all levels and football up to U-21, grasped the opportunity to begin his managerial career in his own right.
2020 was truncated obviously and while they reached the intermediate final last September, it was delayed until June of this year because of the various Covid restrictions.
When it did get played, Walsh was frustrated at its timing, coming as it did in the middle of the Leaving Cert with two of his players sitting exams.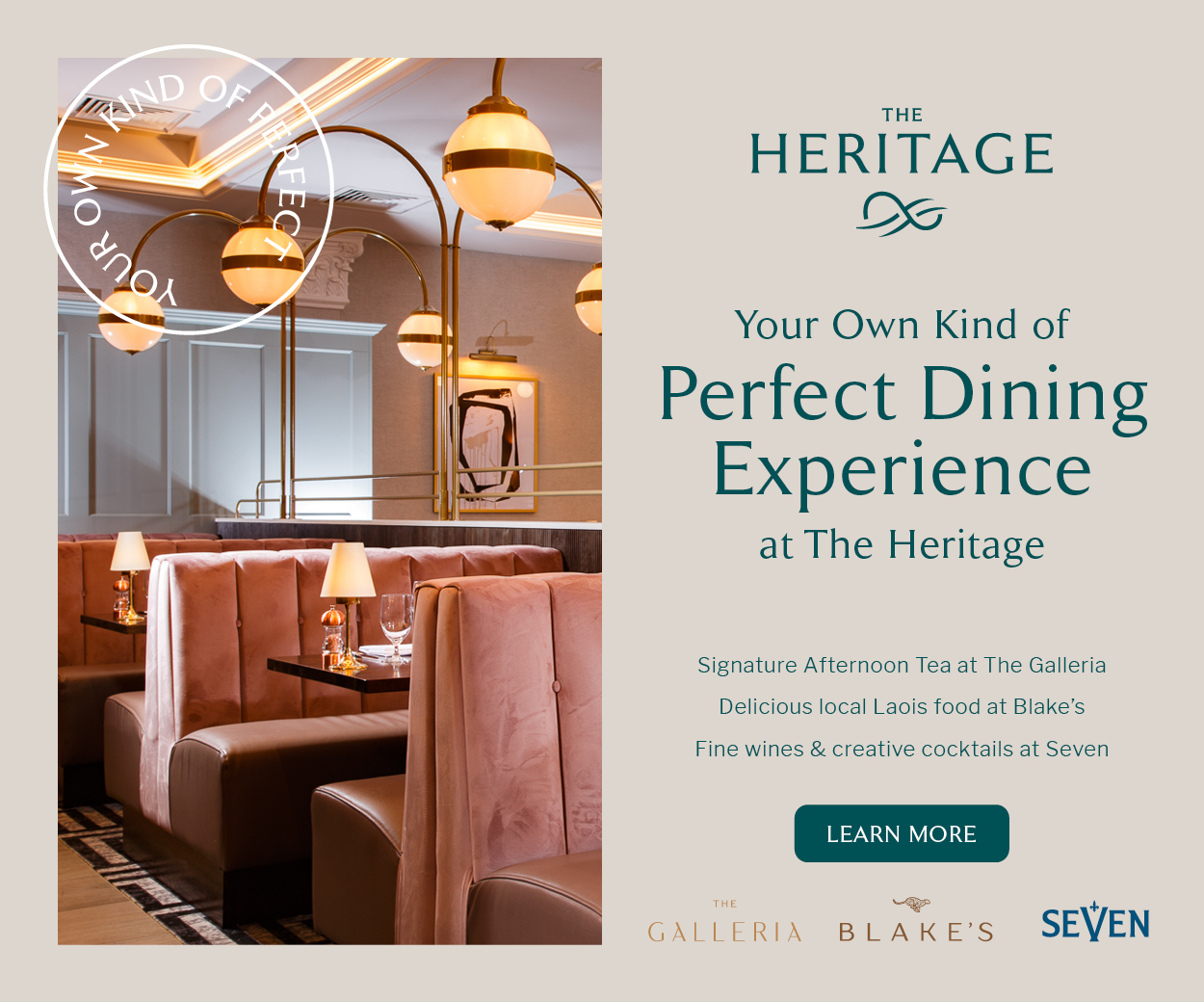 Rathdowney-Errill had their number in that final but Trumera bounced back well, reaching the Division 2 league final and subsequently the championship final again.
There they got the better of Clough-Ballacolla in a right good battle.
Speaking on last week's LaoisToday Talking Sport Podcast, Walsh was delighted to see his side get that job done – and he has only the height of praise for his players and the club in general.
"A great game to win, great to get over the line eventually," he said.
"I never had the privilege of getting to a senior final with Ballinakill. We lost many semi-finals over the years. We won in other grades growing up.
"The whole thing about the Trumera experience is … is it's just brilliant.
"From day one that you go into that club you can see the passion, the pride, they're a close knit community and it's a very small area to pick from. Everyone that turns up gives it their all.
"It's admirable. Every single training session that you go to, you can ask them to do whatever you want and they'll keep coming back for more.
"So it's a player-led team environment where the high standards, they want the high standards every day they go out and to give the best they can.
"I think the stat is that there are 50-odd houses in that area."
And while a batch of young players have broken onto the team in recent seasons, the older guard are still playing a vital role too.
And Walsh says that the long-serving players are an example to all involved.
"Players of the calibre of Paddy Callaghan, Joey Coogan, John O'Connor, still playing at 40-odd years of age.
"Ronan Kavanagh – very unlucky this year. In last game against The Harps, he came out as brave as a lion. He's a hardy boy, came out and shipped a bad tackle.
"He was in hospital for a while after and he's had to retire. The likes of him has been keeping the club going … these lads who are brilliant.
"The youth coming through can look up to these lads – Cathal Brophy, let's say – and they see the efforts they go to at their age to keep themselves in such great order and great fitness.
"And they are trying to achieve that themselves. They have these role models growing up."
Walsh particularly enjoyed the celebrations after the Laois final and they've since had a memorable win over Longford champions Longford Slashers and a great bus journey home.
"The celebrations were fantastic, they went on for a couple of days," he said of the county final.
"Trumera are a community, whereby they win together, they really win together.
"We'd great craic and great songs. That camarderie you get when you sing a few songs together. It was special."
Trumera play Kildare intermediate champions Maynooth this Saturday, December 4, in Hawkfield in Newbridge at 1pm.
You can listen to the latest episode on Soundcloud below or by subscribing on Apple Podcasts or Spotify. 
The LaoisToday Talking Sport Podcast is brought to you in association with Booth Concrete. 
SEE ALSO – Check out the dedicated Podcast section on the LaoisToday website here