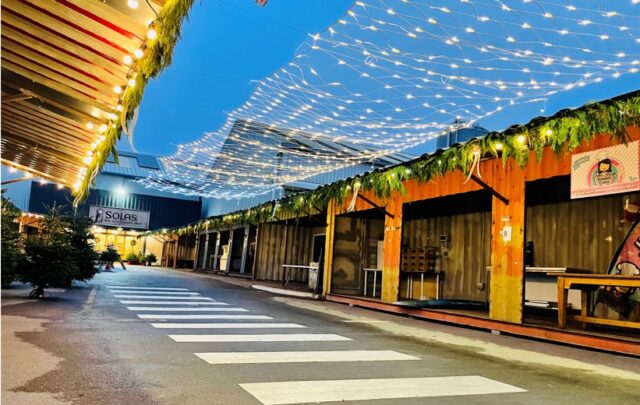 SOLAS again this weekend has its Farmers Market on Saturday (December 4) from 10am to 2pm and will have a Christmas Craft market on Sunday (December 5) from 11am to 4pm.
David Maher of SOLAS explains: "We really have worked hard on creating something great here at SOLAS for Christmas and are very excited about the look and feel of the market.
"We recently visited some of the Christmas markets over on the continent to give an idea of what we should be aiming for and we thing what we have achieved is a good first step. I think the photo of the Christmas market street tells its own tale".
Christmas workshops this weekend include:
Saturday, December 4 – Kids Eco Christmas Crafts Workshop (11am & 1pm)
Sunday, December 5 – Macramé Christmas Decorations Class (11:30am)
Sunday, December 5 – Christmas Craft Ideas class (11:30am)
SEE ALSO – SOLAS moving into full Christmas mode as Craft Markets and Workshops scheduled over coming weeks