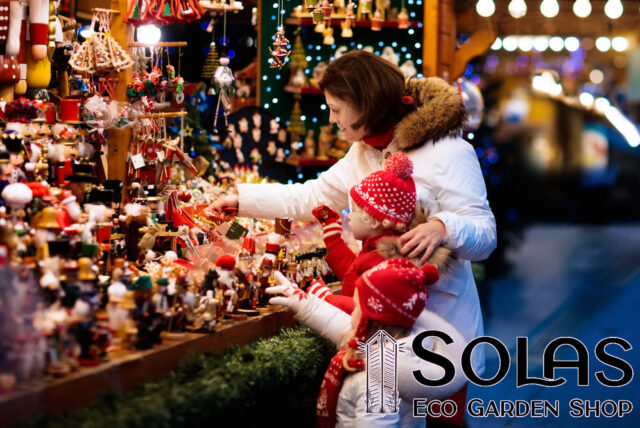 SOLAS this weekend will host its most action-packed weekend ever with a fully booked out Farmers Market on Saturday (December 18) from 10am to 2pm and a Christmas Craft market on Sunday (December 19) from 11am to 4pm.
David Maher explains: "The last weekend had the largest crowds we have ever had in single weekend from a wonderful Arts event on Friday night to packed out markets on Saturday and Sunday."
The weekend will see the best ever food and craft offering at SOLAS including hampers of Cakes, Sushi, Taste of Laois selections, artists, Sculpture, Jewellery, candles and wax melts, Christmas door wreaths, Cards, Christmas Face masks, Wooden snowmen and reindeer gift packs.
This Sunday will also see the hosting of a Triple bill of Drive Through movies which are now all sold out.
2pm  Arthur Christmas (Sold Out)
5pm Home Alone (Sold Out)
8pm ELF (Sold Out)
Food & Outdoor Heating:
Special menus on for the day include Popcorn, Hot dogs and other movie foods.
Resident Chef Chris will again be working his magic with a fantastic range of hot foods

chicken fajitas,
bacon carbonara with cream
homemade beef and ale pie

The Food court area is now cosy and warm thanks by a new installed heating system.
Award winning chef Nathan Diamond is back with Ginger BBQ on Saturday
Belgian Chocolate sensations are back gain this Saturday
Sushi Mani are on site this Saturday with a special range of Festive Sushi
Sunday with see Hot Dutch chocolate waffles along with Free Range Burgers
A Happy Christmas to all our customers from SOLAS
Build it and they will come.
SEE ALSO – SOLAS – Christmas Markets continue in Portarlington this weekend