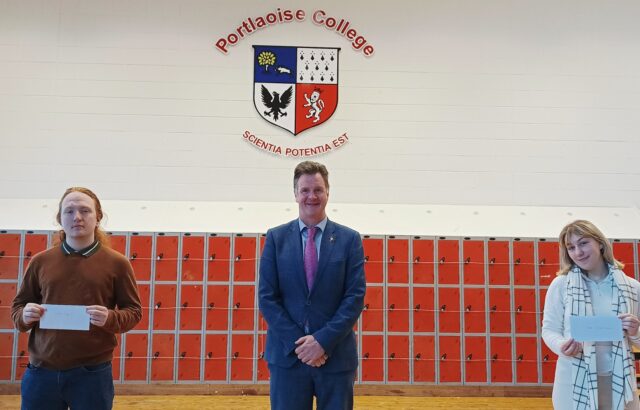 Each year at Portlaoise College, they award two students with a Scholarship Bursary worth €1,000 each which goes towards their third level education fees.
This Scholarship Bursary has only been made possible through the hard work of the school's excellent Parent's Council.
The Parent's Council have financially supported student's third level progression at Portlaoise College by fundraising each year to sponsor the Bursary.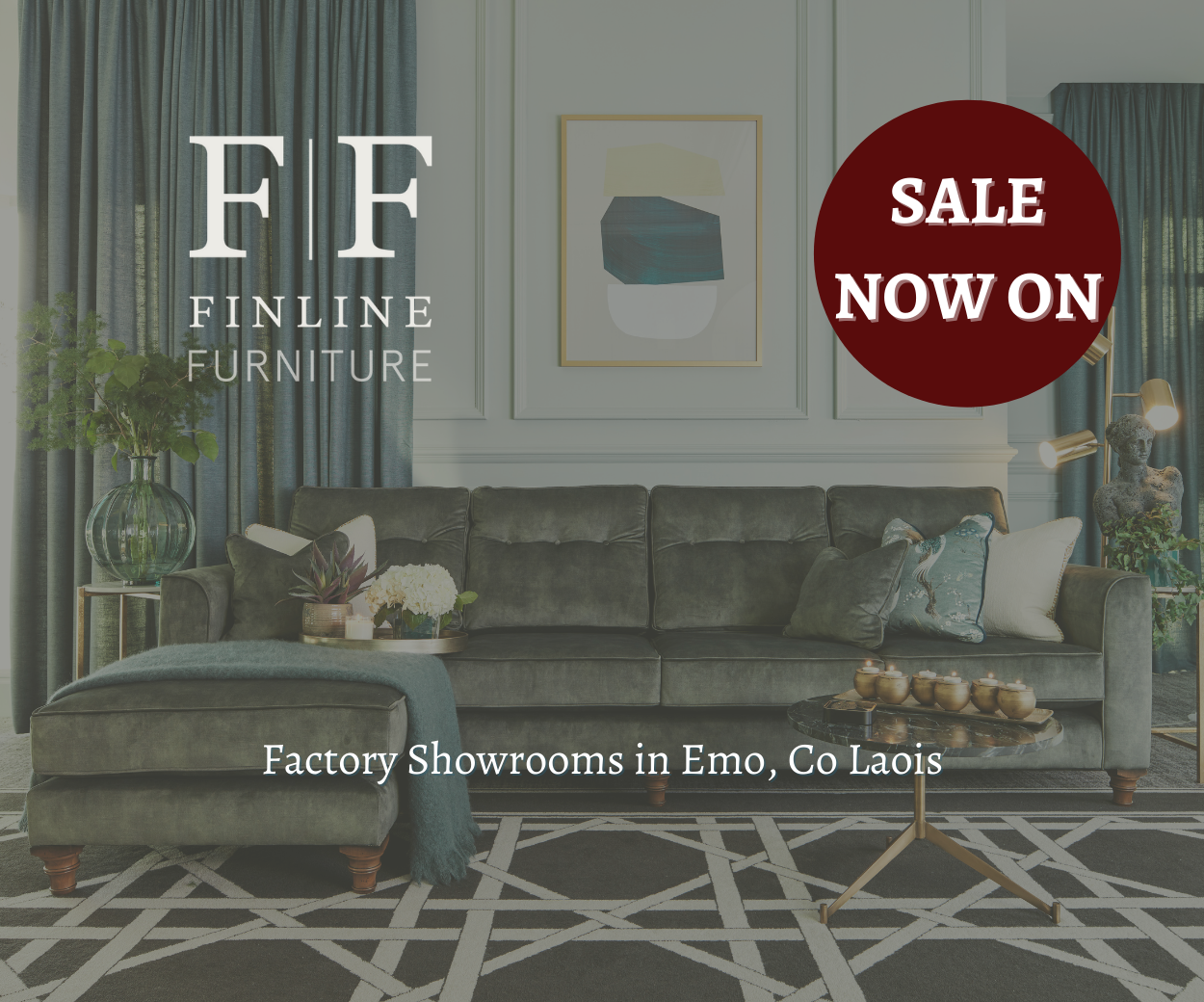 Last May our Parents Council held a hugely successful "100K in May fundraiser".
This year, Thomas Maguire and Jade O'Shea Brennan, were presented with cheques of €1,000 each to help with their higher education studies.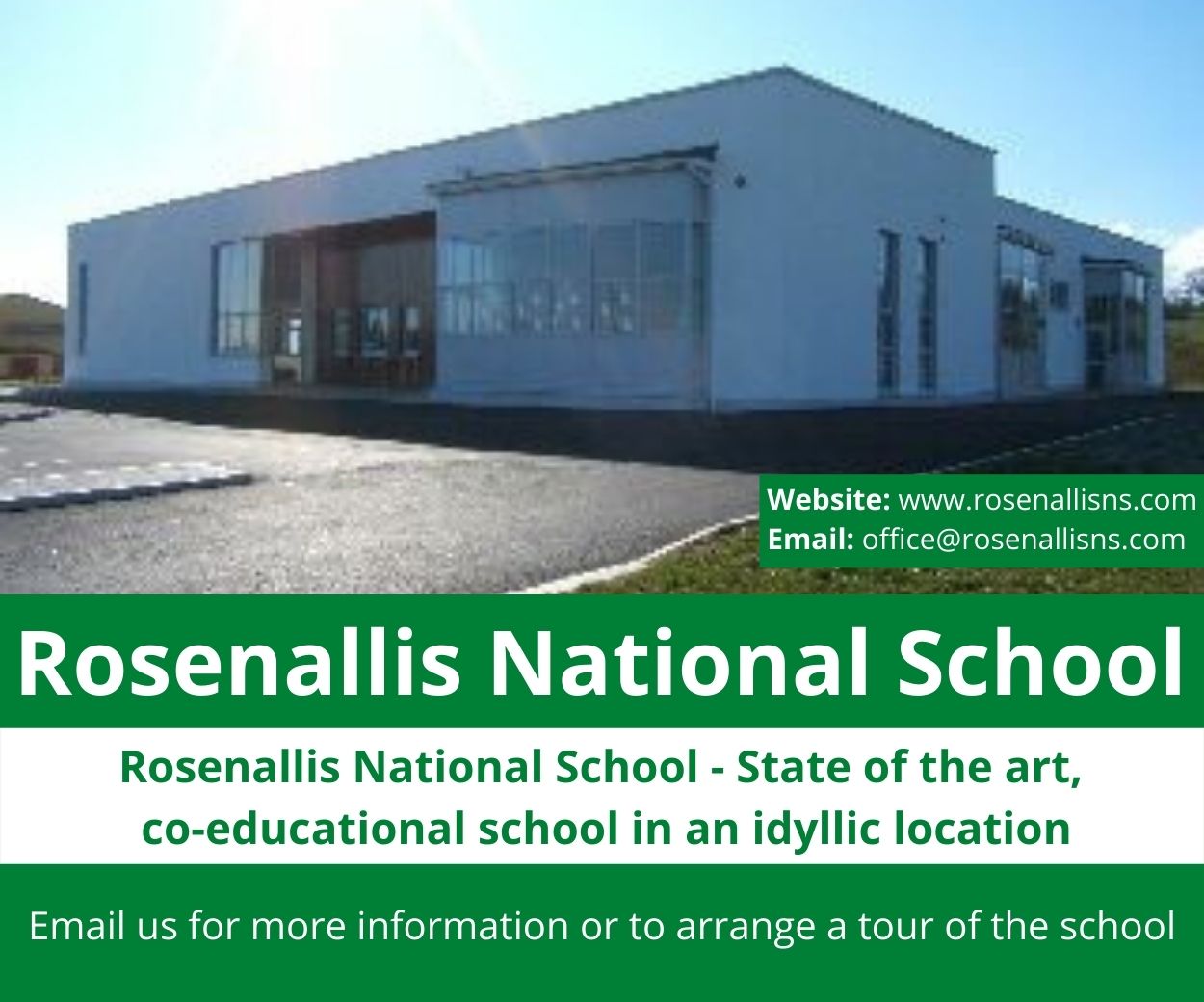 Thomas is studying for a Bachelor of Engineering (Hons) at University College Cork and Jade is completing Bachelor of Science (Hons) with concurrent Teacher Education at the University of Limerick.
Principal, Noel Daly said: "Both Thomas and Jade had a proven record of academic excellence at Portlaoise College.
"We know that their desire to continue to achieve at the highest level will allow them to perform to their full potential.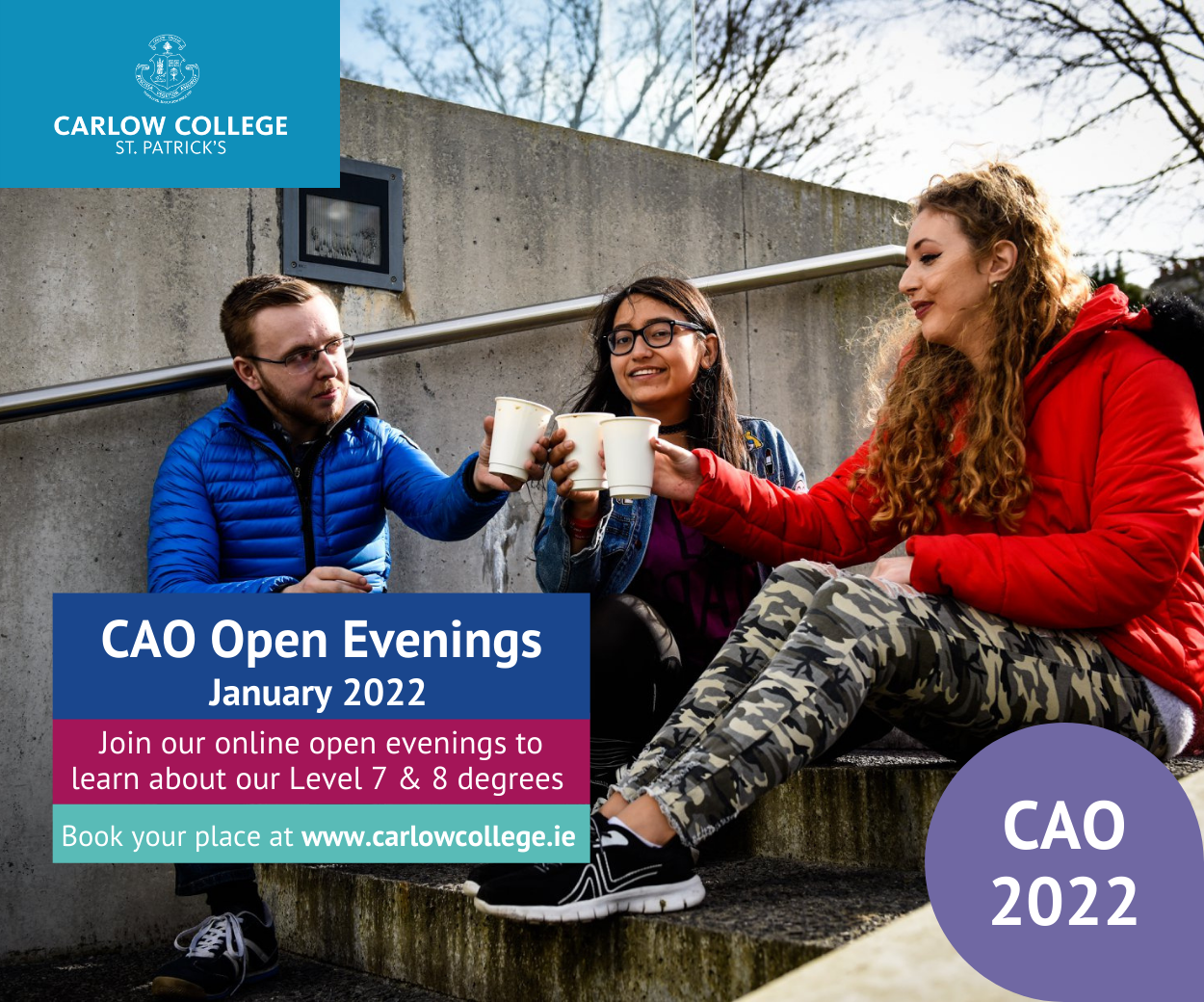 "These students were selected as they demonstrated a commitment to their studies throughout their Leaving Certificate, a strong work ethic and great enthusiasm in the classroom.
"We wish Thomas and Jade the very best in their studies and future careers."
SEE ALSO – In Pictures: All smiles as Laois mam and daughter among graduates in IT Carlow