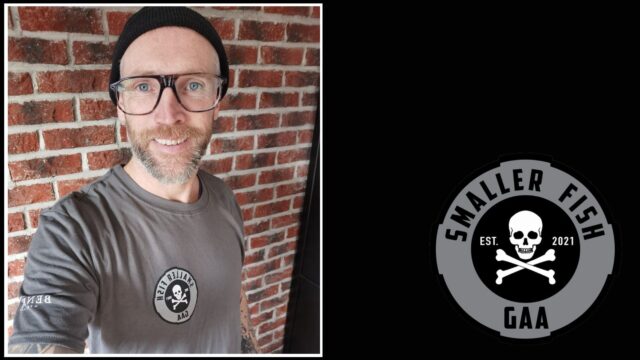 Colm 'Wooly' Parkinson is the first to admit that he has never followed the conventional path.
For a number of years he worked in the financial industry but at the height of the recession he gave up his job and went back to study a Masters in Journalism in DCU. That led to a job on Newstalk's Off the Ball programme though he left that to present a GAA Podcast with SportsJoe.
Now after more than five years in that role, building the country's most popular GAA podcast, he has struck out on his own. He finished with SportsJoe at the end of December and the Smaller Fish GAA Podcast came into being on January 1.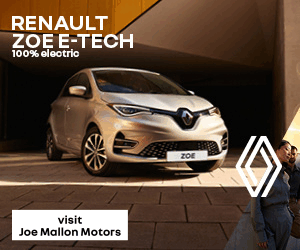 It's a one-man show, though his partner Itxi is providing graphic design support. Similar to the GAA Hour, there is a review show of the weekend games on a Monday and a preview show on a Thursday.
Among his regular contributors will be Cian Ward, Aaron Kernan and Eamon Callaghan on the football side of things while his former Portlaoise colleague Niall Rigney has joined his team of hurling pundits alongside the likes of Brian Carroll, Ollie Baker and Conal Keaney.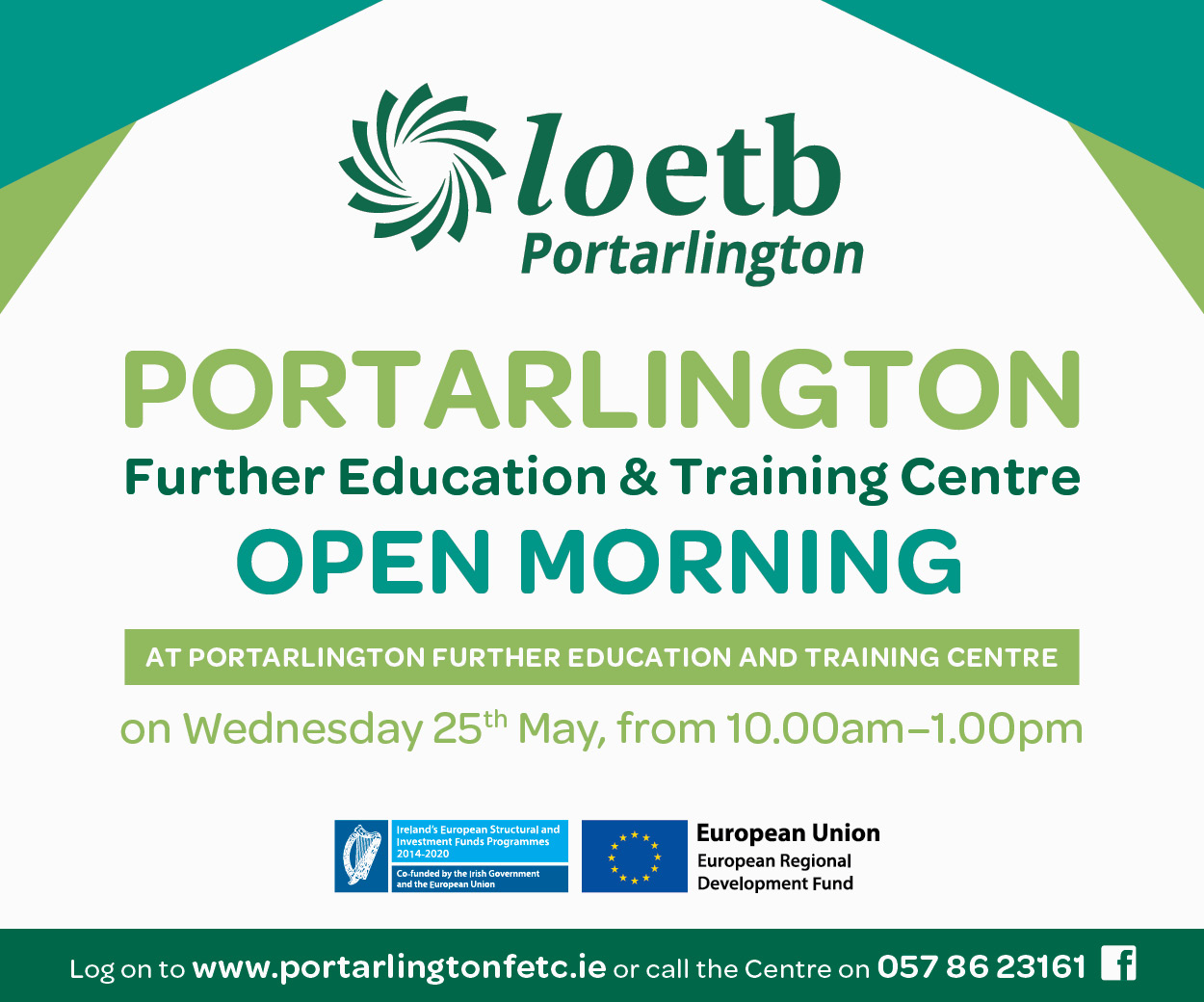 There is also an additional episode on a Tuesday where he interviews a well-known Irish personality who has a strong GAA connection. His first guest in that slot was former Irish rugby international Rob Kearney.
"I'd been thinking about it for a couple of years, potentially going out on my own," he said this week in an interview with LaoisToday.
"I've been doing the GAA Hour pretty much on my own on the editorial side for the past five and a half years. So I'm well able to handle the workload. I didn't have anyone to help me there. The people that were helping were production staff.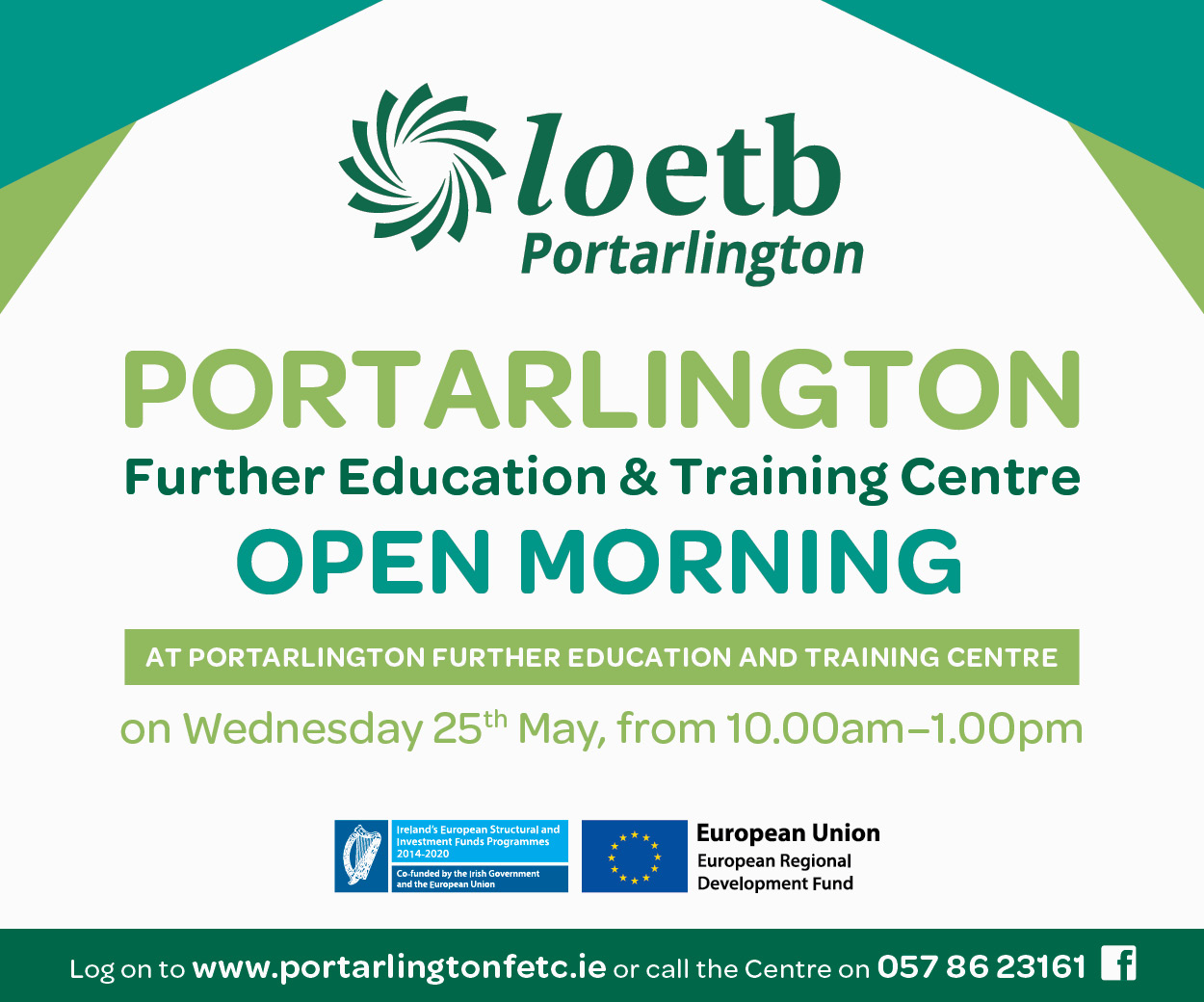 "Anyone that follows me will know that I despise the lockdown but the one good thing that came out of it was the ability to work from home.
"And there is applications and recording software that is almost radio quality. And I never even thought that it was possible to do it from home – low cost.
"(Previously) if you wanted to go out on your own you would always have been thinking of hiring a studio and it would be huge money and just stuff that you would never be able to afford.
"But my costs are very low and I think I've built up a loyal audience over the past five and a half years and I just thought that maybe now is the right time to give it a go."
He accepts it was a big personal and professional decision.
"It's a massive risk," he says.
"My father is from a farming background and worked in the County Council for 40 years – he can't understand this at all. He thinks it's absolute madness.
"He said that I left a finance job to go back to college and study a masters in journalism, then I went to Off to Ball.
"I left Off the Ball to go to SportsJoe and a lot of people said I was mad, why would I leave a big respected brand like that to go to SportsJoe which was seen at the time as a click bait website.
"And now I'm doing another half crazy thing to leave another established show to try it on my own. So I hope my luck isn't running out!"
The Wooly Meets show is something that he's particularly excited about with Shane Lowry, Danny O'Reilly from the Coronas, Denis Irwin, Niall Quinn, Neil Lennon and Bertie Ahern among his targeted guests.
The 'Smaller Fish' name, he admits is "a bit random" but it comes from an interview Davy Fitzgerald gave after the drawn 2013 All Ireland final between Cork and Clare and Parkinson loves how it fits with his brand.
"It's from Davy Fitzgerald after the 2013 All Ireland hurling final when he said 'it's harder get the breaks when you're the smaller fish'. Clare were up against Cork and Davy was having a whinge about the referee and it always stuck in my head.
"I used it as a sting on the GAA Hour for lots of years and I loved it. Then I was thinking what name am I going to put on it."
He didn't want something cliched. Smaller Fish fitted the bill.
"Then I thought 'Smaller Fish' is a good one. People remember that and it makes sense too.
"We are the smaller fish. We have no media behind us. We are completely independent. And we're starting from scratch trying to battle all the big boys. As it turns out it's absolutely perfect."
While he has linked up with Benetti Menswear as a commercial partner for the time being, he's not 100% sure yet what exact option he's going to take – with continuing free-to-air or by going down the Patreon subscription model.
"Benetti Menswear … came about on Twitter," he explains. "It's a very good match.
"There are some brands out there you wouldn't necessarily be too eager to be pairing up with. But Benetti Menswear are very big into GAA. They've done loads of stuff with GAA players.
"I can't say I look great in a suit – they haven't sent me any anyway! – but they've come on board.
"It's up in the air what I'm going to do. I have the option of going on Patreon.
"But right now I'm focused on getting a good launch of it, showing people that they are good shows.
"Doing good Wooly Meets interviews, having people thinking this is really good. And if the show is really good then my attitude is that people potentially might pay for it or brands might pay to sponsor it.
"I'm big into the content being really good and then after that everything else will flow. There's still a lot of things up in the air."
You can listen to Colm Parkinson's Smaller Fish Podcast show on Apple Podcasts, Spotify and all podcast platforms.
SEE ALSO – Talking Sport Podcast: O'Byrne Cup adventure, hurlers lose to Kilkenny and Colm Parkinson interview as 'Smaller Fish' goes live